Throne and Liberty Lucent
Server
NA

EU
About Throne And Liberty
As a massively multiplayer online role-playing game independently developed by NCSoft, although it should belong to the Lineage series at its root, it is also equivalent to the sequel of the first Lineage game, but according to reliable sources, Throne And Liberty subverts the previous game concept, being reworked in development. It is estimated that Throne And Liberty(also called TL) will be released in the first half of 2023, let us wait and see!
What role does Lucent play in Throne And Liberty?
Lucent are the most important currency in Throne And Liberty. Every player can use it to buy some powerful equipment, cosmetics, mounts, houses and various useful items in the market. Many players will buy Throne And Liberty Lucent to make themselves find more fun in the game and get more wonderful experience.
With enough Lucent, players can buy rare items that can enhance their strength greatly, and at the same time can defeat the enemy in thrilling combat easily. So, for some aspiring players, they'd better buy Throne And Liberty Lucent to satisfy their ambitions.
Buy Cheap Throne And Liberty Lucent At IGGM.com - No Risk!
Whether you are very experienced or inexperienced with this type of game, Throne And Liberty Lucent will be the common demand of players.
Like all games, players need to buy TL Lucent a lot to support their development. It is not only tedious and time-consuming to farm Lucent in Throne And Liberty. Now, IGGM has sufficient cheap TL Lucent for sale, you only need to spend a small amount of money to buy a large amount of Throne And Liberty Lucent. In addition, you can also visit IGGM.com Affiliate Program to further earn extra money. It is a good way to exchange the earned money with IGGM for TL Lucent of corresponding value or to maintain your daily consumption.
IGGM.com insist on providing players with the cheapest Throne And Liberty Lucent, and allow players to enjoy a 100% payment environment and fast delivery while buying Throne And Liberty Lucent. We have a wealth of experience to guarantee the shopping experience of players.If players have any queers During the process, 24/7 online customer service will also be patient to answer you.
In all, IGGM.com is the best place to buy Throne And Liberty Lucent! Welcome TL players come to IGGM!
Why Choose IGGM.COM?
Best Price

We're checking with the Market Prices every day to provide you the best Prices.

Security Guarantee

IGGM Provide 100% secure online payment system. The most professional game service provider guarantee the security of products.

Instant Delivery

We have been committed to providing customers with fast delivery and outstanding service. Usually delivering the order within minutes or 24 hours at most.

100% Refund

Received what you purchased or the refund. Once your order is delayed or undeliverable, we are 100% guaranteed to refund your money.

24/7 Support

Our manager will answer all your questions and will be available at any moment.

Great Discount

Become the VIP member of IGGM to gain up to 5% Discount.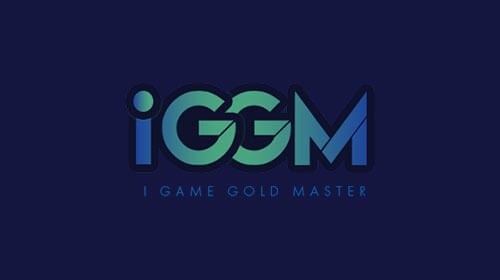 Throne And Liberty: To Be Released In The First Half Of 2023
In Director's Preview, NCSoft released the latest news on its new flagship IP "Throne And Liberty", giving you a taste of the next generation of MMORPG. In the trailer, we can also find that in the first half of 2023, Throne And Liberty will release next-generation consoles and PC.
In this brief gameplay trailer, it's shown what to expect from the upcoming MMORPG, including some action sequences and locations, as well as some fresh details about the game, like the living world and "Free-Class" system. When the unexpected PvP situation arises, you'll engage in regional events, join boss raids and build strategic games.
Lee Moon Seop, Design Director of Throne and Liberty said, "In Throne and Liberty, the world is made up of various and different areas. Since each area has a different background story, competitions in your area will also be different. Each area may have some special events. If you are in that specific area, then you can take part in those events. The game time is 20 minutes, so that your ranking can rise easily."
During this 10-year period, NCSoft has been working on remakes and reboots such as Lineage 2, Lineage 2M, and Lineage W. However, since the release of Blade and Soul in 2012, the first game to be developed with a new storyline was Throne and Liberty. In the preview, Principal Development Manager Moonyoung Choi and Chief Creative Cfficer Taekjhin Kim also revealed some fresh details about the characteristics of Throne and Liberty. They include a lot to keep you interested, such as environments, dungeons, open world and combat. And these contents are flexible and can change as the weather changes.
In my opinion, the most interesting thing about Throne and Liberty is the introduction of the "Free Class" system. This system lets you choose your character based on the weapon of your choice. In other words, you can have more than one playstyle in combat. The world in Throne and Liberty is not only a world that fully combines past, present and future, but also a vivid open world with environmental gimmick and dynamic weather conditions, which makes you feel like you are there. In addition to these, Throne and Liberty will also divide the map, and the environment can also change the terrain and ecology of the site, which will add a lot of vitality to the game.
Producer Ahn Jong-ok said, "The foundation for players to connect with each other is actually a world without borders. This world has various and countless ways to interact. For example, a dungeon has its own main area and separate entrances. Whereas in a dungeon, there are many floors and different spaces, and we've connected them all together. If you want to go to the lowest floor in an instant, it's possible." Later, he added, "The very nature of MMO is about building community and discovering who you are, so Throne and Liberty have a connected world in a single time zone."
In the Director's Preview, there are also some details on Throne and Liberty's game services, and UI and UX for consoles and PC are provided. The development team said, "Although the needs of our global player base are different, its precise character customization function can meet these needs." In order to let the next-generation MMORPG to be cloud-streamed on mobile devices, the next-generation MMORPG will adopt the "Memorial" system.
If you want to keep up with the latest news from Throne and Liberty, you can visit iggm.com. Here, you can know relevant information about the game and required product services.
Trustpilot Reviews