D2R Ladder Items
PLATFORM
PC

PS4/PS5

Xbox One/Series

Switch
SERVER
Ladder Softcore

Ladder Hardcore
Ladder Softcore

Ladder Hardcore
Ladder Softcore

Ladder Hardcore
Ladder Softcore

Ladder Hardcore
Runes

Runewords

Gear

Bases

Jewel

Misc

Magic Items

Rare Items

Sets

Uniques

Charms

Class Specific

Crafted

Unidentified

Max Varies 95%+

Hot Sales
Runes

Runewords

Gear

Bases

Jewel

Misc

Magic Items

Rare Items

Sets

Uniques

Charms

Class Specific

Crafted

Unidentified

Max Varies 95%+

Hot Sales
Runes

Runewords

Gear

Bases

Jewel

Misc

Magic Items

Rare Items

Sets

Uniques

Charms

Class Specific

Crafted

Unidentified

Max Varies 95%+

Hot Sales
Runes

Runewords

Gear

Bases

Jewel

Misc

Magic Items

Rare Items

Sets

Uniques

Charms

Class Specific

Crafted

Unidentified

Max Varies 95%+

Hot Sales
All

Body Armor Rune Words

Helm Rune Words

Shield Rune Words

Weapon Rune Words
All

Uniques Jewels

Magic Jewels
All

Body Armor

Headgear

Shields
All

Aldur's Watchtower

Immortal King

Tal Rasha's Wrappings

Bul-Kathos' Children

Griswold's Legacy

M'avina's Battle Hymn

Natalya's Odium

Trang-Oul's Avatar

Arctic Gear

Hsaru's Defense

Berserker's Arsenal

Cleglaw's Brace

Infernal Tools

Death's Disguise

Sigon's Complete Steel

Isenhart's Armory

Civerb's Vestments

Cathan's Traps

Angelic Raiment

Vidala's Rig

Arcanna's Tricks

Iratha's Finery

Milabrega's Regalia

Tancred's Battlegear

Cow King's Leathers

Sander's Folly

Naj's Ancient Vestige

The Disciple

Orphan's Call

Sazabi's Grand Tribute

Heaven's Brethren

Hwanin's Majesty
All

Axes

Bows

Crossbows

Daggers

Scepters

Spears

Staves

Swords

Wands

Maces

Polearms

Throwing Weapons

Javelins

Gloves

Boots

Belts

Helms

Shields

Body Armor

Rings

Amulets
All

Gheed's Fortune

Annihilus

Hellfire Torch

Grand Charms

Small Charm
All

Amazon

Assassin

Sorceress

Barbarian

Druid

Paladin

Necromancer
All

Hit Power

Blood

Caster

Safety
All

Gheed's Fortune

Annihilus

Hellfire Torch

Grand Charms

Uniques Items
All

Body Armor Rune Words

Helm Rune Words

Shield Rune Words

Weapon Rune Words
All

Uniques Jewels

Magic Jewels
All

Body Armor

Headgear

Shields
All

Aldur's Watchtower

Immortal King

Tal Rasha's Wrappings

Bul-Kathos' Children

Griswold's Legacy

M'avina's Battle Hymn

Natalya's Odium

Trang-Oul's Avatar

Arctic Gear

Hsaru's Defense

Berserker's Arsenal

Cleglaw's Brace

Infernal Tools

Death's Disguise

Sigon's Complete Steel

Isenhart's Armory

Civerb's Vestments

Cathan's Traps

Angelic Raiment

Vidala's Rig

Arcanna's Tricks

Iratha's Finery

Milabrega's Regalia

Tancred's Battlegear

Cow King's Leathers

Sander's Folly

Naj's Ancient Vestige

The Disciple

Orphan's Call

Sazabi's Grand Tribute

Heaven's Brethren

Hwanin's Majesty
All

Axes

Bows

Crossbows

Daggers

Scepters

Spears

Staves

Swords

Wands

Maces

Polearms

Throwing Weapons

Javelins

Gloves

Boots

Belts

Helms

Shields

Body Armor

Rings

Amulets
All

Gheed's Fortune

Annihilus

Hellfire Torch

Grand Charms

Small Charm
All

Amazon

Assassin

Sorceress

Barbarian

Druid

Paladin

Necromancer
All

Hit Power

Blood

Caster

Safety
All

Gheed's Fortune

Annihilus

Hellfire Torch

Grand Charms

Uniques Items
All

Body Armor Rune Words

Helm Rune Words

Shield Rune Words

Weapon Rune Words
All

Uniques Jewels

Magic Jewels
All

Body Armor

Headgear

Shields
All

Aldur's Watchtower

Immortal King

Tal Rasha's Wrappings

Bul-Kathos' Children

Griswold's Legacy

M'avina's Battle Hymn

Natalya's Odium

Trang-Oul's Avatar

Arctic Gear

Hsaru's Defense

Berserker's Arsenal

Cleglaw's Brace

Infernal Tools

Death's Disguise

Sigon's Complete Steel

Isenhart's Armory

Civerb's Vestments

Cathan's Traps

Angelic Raiment

Vidala's Rig

Arcanna's Tricks

Iratha's Finery

Milabrega's Regalia

Tancred's Battlegear

Cow King's Leathers

Sander's Folly

Naj's Ancient Vestige

The Disciple

Orphan's Call

Sazabi's Grand Tribute

Heaven's Brethren

Hwanin's Majesty
All

Axes

Bows

Crossbows

Daggers

Scepters

Spears

Staves

Swords

Wands

Maces

Polearms

Throwing Weapons

Javelins

Gloves

Boots

Belts

Helms

Shields

Body Armor

Rings

Amulets
All

Gheed's Fortune

Annihilus

Hellfire Torch

Grand Charms

Small Charm
All

Amazon

Assassin

Sorceress

Barbarian

Druid

Paladin

Necromancer
All

Hit Power

Blood

Caster

Safety
All

Gheed's Fortune

Annihilus

Hellfire Torch

Grand Charms

Uniques Items
All

Body Armor Rune Words

Helm Rune Words

Shield Rune Words

Weapon Rune Words
All

Uniques Jewels

Magic Jewels
All

Body Armor

Headgear

Shields
All

Aldur's Watchtower

Immortal King

Tal Rasha's Wrappings

Bul-Kathos' Children

Griswold's Legacy

M'avina's Battle Hymn

Natalya's Odium

Trang-Oul's Avatar

Arctic Gear

Hsaru's Defense

Berserker's Arsenal

Cleglaw's Brace

Infernal Tools

Death's Disguise

Sigon's Complete Steel

Isenhart's Armory

Civerb's Vestments

Cathan's Traps

Angelic Raiment

Vidala's Rig

Arcanna's Tricks

Iratha's Finery

Milabrega's Regalia

Tancred's Battlegear

Cow King's Leathers

Sander's Folly

Naj's Ancient Vestige

The Disciple

Orphan's Call

Sazabi's Grand Tribute

Heaven's Brethren

Hwanin's Majesty
All

Axes

Bows

Crossbows

Daggers

Scepters

Spears

Staves

Swords

Wands

Maces

Polearms

Throwing Weapons

Javelins

Gloves

Boots

Belts

Helms

Shields

Body Armor

Rings

Amulets
All

Gheed's Fortune

Annihilus

Hellfire Torch

Grand Charms

Small Charm
All

Amazon

Assassin

Sorceress

Barbarian

Druid

Paladin

Necromancer
All

Hit Power

Blood

Caster

Safety
All

Gheed's Fortune

Annihilus

Hellfire Torch

Grand Charms

Uniques Items
1-El

El(Number 1)
Clvl Required 11
Weapon +50 AR +1 Light Radius
Armor/Helm/Shield +1 Light Radius +15 Defense

El – #1

2-Eld

Eld(Number 2)
Clvl Required 11
Weapon: +75% Damage vs. Undead +50 Attack Rating vs. Undead
Armor/Helm: Lowers Stamina drain by 15%
Shield: +7% Blocking

Eld – #2

3-Tir

Tir(Number 3)
Clvl Required 13
Weapon: +2 Mana Per Kill
Armor/Helm/Shield: +2 Mana Per Kill.

Tir – #3

4-Nef

Nef(Number 4)
Clvl Required 13
Weapon: Knockback
Armor/Helm/Shield: +30 Defense vs. Missile

Nef – #4

5-Eth

Eth(Number 5)
Clvl Required 15
Weapon: -25% Target Defense
Armor/Helm/Shield: Regenerate Mana 15%

Eth – #5

6-Ith

Ith(Number 6)
Clvl Required 15
Weapon: +9 to Maximum Damage
Armor/Helm/Shield: 15% Damage Taken Goes to Mana

Ith – #6

7-Tal

Tal(Number 7)
Clvl Required 17
Weapon: 75 Poison damage over 5 seconds
Armor/Helm/Shield: +35% Poison Resistance

Tal – #7

8-Ral

Ral(Number 8)
Clvl Required 19
Weapon: +5-30 Fire Damage
Armor/Helm/Shield: +35% Fire Resistance

Ral – #8

9-Ort

Ort(Number 9)
Clvl Required 21
Weapon: +1-50 Lightning Damage
Armor/Helm/Shield: +35% Lightning Resistance

Ort – #9

10-Thul

Thul(Number 10)
Clvl Required 23
Weapon: +3-14 Cold Damage (Cold Length 3 seconds)
Armor/Helm/Shield: +35% Cold Resistance

Thul – #10

11-Amn

Amn(Number 11)
Clvl Required 25
Weapon: 7% Life Stolen Per Hit
Armor/Helm/Shield: Attacker takes 14 damage

Amn – #11

12-Sol

Sol(Number 12)
Clvl Required 27
Weapon: +9 to Minimum Damage
Armor/Helm/Shield: -7 Damage Taken

Sol – #12

13-Shael

Shael(Number 13)
Clvl Required 29
Weapon: Faster Attack Rate (+20)
Armor/Helm: Faster Hit Recovery (+20)
Shields: Faster Block Rate (+20)

Shael – #13

14-Dol

Dol(Number 14)
Clvl Required 31
Weapon: 25% Chance that Hit Causes Monster to Flee
Armor/Helm/Shield: +7 Replenish Life

Dol – #14

15-Hel

Hel(Number 15)
Clvl Required 33
Weapon: -20% Requirements
Armor/Helm/Shield: -15% Requirements

Hel – #15

16-Io

Io(Number 16)
Clvl Required 35
Weapon: +10 Vitality
Armor/Helm/Shield: +10 Vitality

Io – #16

17-Lum

Lum(Number 17)
Clvl Required 37
Weapon: +10 Energy
Armor/Helm/Shield: +10 Energy

Lum – #17

18-Ko

Ko(Number 18)
Clvl Required 39
Weapon: +10 Dexterity
Armor/Helm/Shield: +10 Dexterity

Ko – #18

19-Fal

Fal(Number 19)
Clvl Required 41
Weapon: +10 Strength
Armor/Helm/Shield: +10 Strength

Fal – #19

20-Lem

Lem(Number 20)
Clvl Required 43
Weapon: +75% Extra Gold from Monsters
Armor/Helm/Shield: +50% Extra Gold from Monsters

Lem – #20

21-Pul

Pul(Number 21)
Clvl Required 45
Weapon: +75% Damage to Demons +100 AR against Demons
Armor/Helm/Shield:+30% Defense

Pul – #21

22-Um

Um(Number 22)
Clvl Required 47
Weapon: 25% Chance of Open Wounds
Armor/Helm: +15% Resist All
Shields: +22% Resist All

Um – #22

23-Mal

Mal(Number 23)
Clvl Required 49
Weapon: Prevent Monster Healing
Armor/Helm/Shield: Reduce Magic Damage by 7

Mal – #23

24-Ist

Ist(Number 24)
Clvl Required 51
Weapon: +30% Better Chance of Finding Magical Items
Armor/Helm/Shield: +25% Better Chance of Finding Magical Items

Ist – #24

25-Gul

Gul(Number 25)
Clvl Required 53
Weapon: +20% AR
Armor/Helm/Shield: +5 to Max Resist Poison

Gul – #25

26-Vex

Vex(Number 26)
Clvl Required 55
Weapon: 7% Mana Leech
Armor/Helm/Shield: +5 to Max Fire Resist

Vex – #26

27-Ohm

Ohm (Number 27)
Clvl Required 57
Weapon: +50% Damage
Armor/Helm/Shield: +5 to Max. Resist Cold

Ohm – #27

28-Lo

Lo(Number 28)
Clvl Required 59
Weapon: 20% Chance of Deadly Strike
Armor/Helm/Shield: +5 to Max. Resist Lightning

Lo – #28

29-Sur

Sur(Number 29)
Clvl Required 61
Weapon: 20% Chance of Hit Blinds Target
Armor/Helm: +5% total Mana
Shields: +50 Man

Sur – #29

30-Ber

Ber(Number 30)
Clvl Required 63
Weapon: 20% Chance of Crushing Blow
Armor/Helm/Shield: Damage Reduced by 8%

Ber – #30
WHY CHOOSE IGGM.COM?
BEST PRICE

We're checking with the Market Prices every day to provide you the best Prices.

SECURITY GUARANTEE

IGGM Provide 100% secure online payment system. The most professional game service provider guarantee the security of products.

INSTANT DELIVERY

We have been committed to providing customers with fast delivery and outstanding service. Usually delivering the order within minutes or 24 hours at most.

100% REFUND

Received what you purchased or the refund. Once your order is delayed or undeliverable, we are 100% guaranteed to refund your money.

24/7 SUPPORT

Our manager will answer all your questions and will be available at any moment.

GREAT DISCOUNT

Become the VIP member of IGGM to gain up to 5% Discount.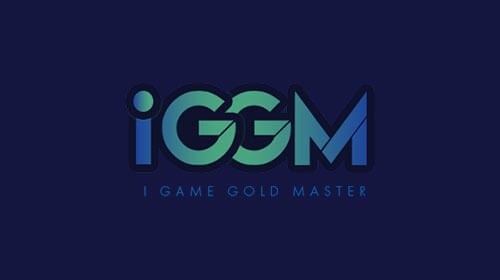 D2R Ladder Season 3: Best Loot Drop Highlights During My 200 Chaos Runs
I was finally able to make an Infinity for my Sorceress and switch from the Blizzard over to Nova, which I was pretty happy about. Before writing this article, I have did a 200 Chaos Runs and the following I will introduce are some of the drops that I think are great.
The runs were done with my level 91 Nova Sorceress, that has roughly 300 Magic Find depending on what I was wearing. Let's get right into it.
Kicking things off on run number one, we start with a plus three Eschuta's Temper Eldritch Orb.
18 runs deep, we find another

Raven Frost Ring

.
On run number 21, we find a 40% pair of Chance Guards Chain Gloves. This is the second one that we found with perfect Magic Find.
On run number 23, we find a pretty rare Druid helmet that you don't see that often. It is Ravenlore Sky Spirit.
The very next run (run#24), we found an

Ethereal Colossus Voulge

. You can take this to lars that can get four sockets.
On run number 36, we get our first decent rune drop, which is Ist Rune.
On run number 59, we find a halfway decent melee Grand Charm (

Sharp Grand Charm Of Sustenance

) that I think I'm going to transfer over to my Berserk Barbarian Find Item.
On run number 68, we find Gheed's Fortune Grand Charm with 33% to Magic Find.
On the very next run (run#69), we find the pretty sweet 220 Paladin Coronet, which is called Skull Mask Coronet. It has a lot of strength and some resistance.
On run number 72, we found a Skin of the Vipermagi with 33 all-res.
On the next run (run#73), we get a pair of Sandstorm Trek Scarabshell Boots.
On run number 81, we find the Arm of King Leoric Tomb Wand.
On run number 84, we find a pair of Gore Rider War Boots finally, but they're Ethereal of course.
On run number 93, we find an

Ethereal Great Poleaxe

, so we go to socket it and we come out with three, unfortunately.
On run 106, we find the one to Shadow Disciplines Grand Charm, which is called Mentalist's Grand Charm.
Ten runs later (run#116), we find a one-two offensive auras Grand Charm, which is called Captains Grand Charm of Strength.
On run number 117, we find The Gladiators Bane Wire Fleece with a perfect 200 percent enhanced defense.
On run 118, we find that unique Phase Blade turns out Lightsabre (Lightsabre Phase Blade).
On the very next run (run#119), we found a four open sockets plus three Grand Matron Bow, which is perfect for faith.
On run 163, we find a drop called

Lem Rune

.
On run 169, we find a Necromancer Summoning Spell Grand Charm, which is called Graverobber's Grand Charm's Of Strength.
On run number 173, we find a seven percent Magic Find small charm (Small Charm Of Good Luck) definitely trying to find as many of these as I can.
On run number 175, we find the melee Druid helmet Wolfhowl Fury Visor. In the same run, we find a unique facet (Rainbow Facet Jewel), which turns out 3 to 4 poison.
On run 179, we find a plus one to traps Grand Charm (Entrapping Grand Charm).

Our best drop comes on run 184, it is Ohm Rune.
On run 187, we find a plus three to warmth, which is called Ormus' Robes Dusk Shroud.
On run 188, we find our second Viper (Skin of the Vipermagi) and it turns out 29 required level this time.
On the very next run (run#189), we find a pretty nice Jewel called Scintillating Jewel Of Daring with 15 to all resistances and 8 to dexterity.
Our last notable drop of the session comes on run 195. It is Ruby Jewel Of Truth with seven faster hit recovery and 30 fire res.
Above are loot highlights during my 200 Chaos Runs. Of course, these D2R Ladder Items can only be obtained by doing your Chaos Runs hard. If you think this is too time-consuming and labor-intensive, you can get some directly from us.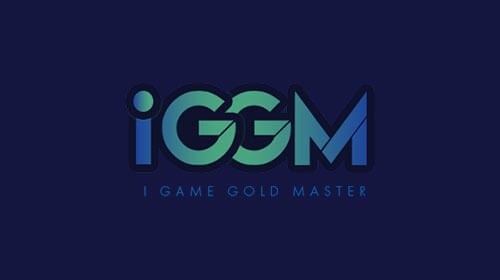 D2R Ladder Season 3: Blizzard Sorceress Is The Best Sorceress Build
In Diablo 2 Resurrected, the Sorceress class is one of the best ladder beginners. She is also one of the most well-rounded classes in the game due to her versatility and high speed. However, if you want to take her level up, you'll really need a build that fits the class. For this, we have prepared this guide for you, hoping to provide you with some help.
Next, I'll introduce you to the best build for the Sorceress class in Diablo 2, the Blizzard Sorceress. Therefore, in this guide, you can learn about various aspects of this build, such as its Skills, attributes, Sunder Charm settings, build variants, etc.
Advantages And Disadvantages Of The Sorceress Class
Advantages
In fact, when compared with many classes in Diablo 2, Sorceress is very similar to them, because it not only has advantages but also disadvantages. The reason why this class can stand out among so many classes is that you don't need to spend too much item investment or time on it to make her powerful. The play style of Sorceress is fast-paced, and its end-game potential is huge.
Disadvantages
The main disadvantage of Sorceress is that it has an obvious learning curb and its viability. However, you don't need to worry too much about this. Because if you develop your Blizzard Sorceress build as directed below, and learn ways to manage the weaknesses of this class, you'll be able to use this class no matter what battle you're in.
Blizzard Sorceress, Best Sorceress Build
We choose a few builds for Blizzard Sorceress, including Sunder Charms. One of the things this build does is allow you to lower the resistance of enemies to your damage types. Also, this build gives you a bit of an increase in cold resistance, as well as an increase in your damage. The most important point is that it can provide you with extra defense ability so that you can survive the battle longer.
In order to take full advantage of Blizzard builds and items that plug in each ger piece to maximize their potential, we've broken down all the gear you'll need to equip. If you want to get the gear, you can use D2R Ladder Items. Next, I will continue to introduce you to the skills you can use. These skills can not only help you eliminate enemies, but also reduce the influence of some of the Sorceress's weaknesses and increase her basic attributes.
Blizzards Sorceress Gear and Sockets are broken down according to item slots, main items and slotted items:
Weapon- The Oculus-Rainbow Facet Jewel

Weapon Swap- Call To Arms- Amn Rune, Ral Rune, Mal Rune, Ist Rune, Ohm Rune

Shield- Spirit Monarch- Amn Rune, Ort Rune, Thul Rune, Tal Rune

Body Armor- Skin of the Vipermagi- Rainbow Facet Jewel

Helm- Harlequin Crest- Rainbow Facet Jewel

Gloves- Chance Guards- N/A

Boots- War Traveler- N/A

Belt- Goldwrap- N/A

Ring 1- Beast Turn Ring- N/A

Ring 2- Fortuitous Ring of Fortune- N/A

Amulet- Mara's Kaleidoscope- N/A

Charm 1- Annihilus- N/A

Charm 2- Shimmering small charm of balance- N/A

Charm 3- Shimmering small charm of vita- N/A

Charm 4- Shimmering small charm of good luck- N/A
Blizzards Sorceress Skills
The Use Of A Mercenary Is Also Helpful For Sorceress Build
Using Mercenary is very important to you if you want your build to be successful overall. The Mercenary itself acts as a tank on the front line and provides a critical Aura. Additionally, Mercenary will also be able to inflict Physical Damage on enemies that are immune to your Skillset, killing them. Here, I recommend you hire Act 2 Desert Mercenary from Greiz to use in your Blizzard Sorceress build.
For enemies that are immune to your primary source of damage, you can use a Desert Mercenary with Might Aura if you want to deal with them. For a significant increase in damage, you can also equip him with Infinity, which reduces Defense and Resistance of enemies.
Here, one thing you need to pay attention to is that Mercenary himself is very difficult to survive until you equip Mercenary with the minimum equipment. So, you can give him Healing Potions. There are two ways for you to use it here, one where you drag Healing Potions onto the portrait, and the other where you use shift + 1/2/3/4 to give him the Healing Potions directly from your Belt. If you also give him Antidote Potions and Thawing Potions, he also gets Resistance bonuses.
In battle, if your Mercenary dies, you don't have to worry too much about this, as you can talk to any of the Mercenary NPCs in each Act to bring your Mercenary back to life. However, each time you do this, you increase the cost, and 50,000 Gold is the cap. So keep this in mind when you want to use a Mercenary to help you.
In my opinion, the best build of Diablo 2 Resurrected is Blizzard Sorceress. However, if you want to try to master a more difficult build or are trying to find something new, you can try other builds.
The above is our guide on how to build the best Blizzard Sorceress in D2R Ladder Season 3, which includes the advantages and disadvantages of Sorceress, the skills of Blizzard Sorceress, gears you need, a Mercenary you can choose, and more.
TRUSTPILOT REVIEWS