D2R Ladder Items
PLATFORM
PC

PS4/PS5

Xbox One/Series

Switch
SERVER
Ladder Softcore

Ladder Hardcore
Ladder Softcore

Ladder Hardcore
Ladder Softcore

Ladder Hardcore
Ladder Softcore

Ladder Hardcore
Runes

Runewords

Gear

Bases

Jewel

Misc

Magic Items

Rare Items

Sets

Uniques

Charms

Class Specific

Crafted

Unidentified

Max Varies 95%+

Hot Sales
Runes

Runewords

Gear

Bases

Jewel

Misc

Magic Items

Rare Items

Sets

Uniques

Charms

Class Specific

Crafted

Unidentified

Max Varies 95%+

Hot Sales
Runes

Runewords

Gear

Bases

Jewel

Misc

Magic Items

Rare Items

Sets

Uniques

Charms

Class Specific

Crafted

Unidentified

Max Varies 95%+

Hot Sales
Runes

Runewords

Gear

Bases

Jewel

Misc

Magic Items

Rare Items

Sets

Uniques

Charms

Class Specific

Crafted

Unidentified

Max Varies 95%+

Hot Sales
All

Body Armor Rune Words

Helm Rune Words

Shield Rune Words

Weapon Rune Words
All

Uniques Jewels

Magic Jewels
All

Body Armor

Headgear

Shields
All

Aldur's Watchtower

Immortal King

Tal Rasha's Wrappings

Bul-Kathos' Children

Griswold's Legacy

M'avina's Battle Hymn

Natalya's Odium

Trang-Oul's Avatar

Arctic Gear

Hsaru's Defense

Berserker's Arsenal

Cleglaw's Brace

Infernal Tools

Death's Disguise

Sigon's Complete Steel

Isenhart's Armory

Civerb's Vestments

Cathan's Traps

Angelic Raiment

Vidala's Rig

Arcanna's Tricks

Iratha's Finery

Milabrega's Regalia

Tancred's Battlegear

Cow King's Leathers

Sander's Folly

Naj's Ancient Vestige

The Disciple

Orphan's Call

Sazabi's Grand Tribute

Heaven's Brethren

Hwanin's Majesty
All

Axes

Bows

Crossbows

Daggers

Scepters

Spears

Staves

Swords

Wands

Maces

Polearms

Throwing Weapons

Javelins

Gloves

Boots

Belts

Helms

Shields

Body Armor

Rings

Amulets
All

Gheed's Fortune

Annihilus

Hellfire Torch

Grand Charms

Small Charm
All

Amazon

Assassin

Sorceress

Barbarian

Druid

Paladin

Necromancer
All

Hit Power

Blood

Caster

Safety
All

Gheed's Fortune

Annihilus

Hellfire Torch

Grand Charms

Uniques Items
All

Body Armor Rune Words

Helm Rune Words

Shield Rune Words

Weapon Rune Words
All

Uniques Jewels

Magic Jewels
All

Body Armor

Headgear

Shields
All

Aldur's Watchtower

Immortal King

Tal Rasha's Wrappings

Bul-Kathos' Children

Griswold's Legacy

M'avina's Battle Hymn

Natalya's Odium

Trang-Oul's Avatar

Arctic Gear

Hsaru's Defense

Berserker's Arsenal

Cleglaw's Brace

Infernal Tools

Death's Disguise

Sigon's Complete Steel

Isenhart's Armory

Civerb's Vestments

Cathan's Traps

Angelic Raiment

Vidala's Rig

Arcanna's Tricks

Iratha's Finery

Milabrega's Regalia

Tancred's Battlegear

Cow King's Leathers

Sander's Folly

Naj's Ancient Vestige

The Disciple

Orphan's Call

Sazabi's Grand Tribute

Heaven's Brethren

Hwanin's Majesty
All

Axes

Bows

Crossbows

Daggers

Scepters

Spears

Staves

Swords

Wands

Maces

Polearms

Throwing Weapons

Javelins

Gloves

Boots

Belts

Helms

Shields

Body Armor

Rings

Amulets
All

Gheed's Fortune

Annihilus

Hellfire Torch

Grand Charms

Small Charm
All

Amazon

Assassin

Sorceress

Barbarian

Druid

Paladin

Necromancer
All

Hit Power

Blood

Caster

Safety
All

Gheed's Fortune

Annihilus

Hellfire Torch

Grand Charms

Uniques Items
All

Body Armor Rune Words

Helm Rune Words

Shield Rune Words

Weapon Rune Words
All

Uniques Jewels

Magic Jewels
All

Body Armor

Headgear

Shields
All

Aldur's Watchtower

Immortal King

Tal Rasha's Wrappings

Bul-Kathos' Children

Griswold's Legacy

M'avina's Battle Hymn

Natalya's Odium

Trang-Oul's Avatar

Arctic Gear

Hsaru's Defense

Berserker's Arsenal

Cleglaw's Brace

Infernal Tools

Death's Disguise

Sigon's Complete Steel

Isenhart's Armory

Civerb's Vestments

Cathan's Traps

Angelic Raiment

Vidala's Rig

Arcanna's Tricks

Iratha's Finery

Milabrega's Regalia

Tancred's Battlegear

Cow King's Leathers

Sander's Folly

Naj's Ancient Vestige

The Disciple

Orphan's Call

Sazabi's Grand Tribute

Heaven's Brethren

Hwanin's Majesty
All

Axes

Bows

Crossbows

Daggers

Scepters

Spears

Staves

Swords

Wands

Maces

Polearms

Throwing Weapons

Javelins

Gloves

Boots

Belts

Helms

Shields

Body Armor

Rings

Amulets
All

Gheed's Fortune

Annihilus

Hellfire Torch

Grand Charms

Small Charm
All

Amazon

Assassin

Sorceress

Barbarian

Druid

Paladin

Necromancer
All

Hit Power

Blood

Caster

Safety
All

Gheed's Fortune

Annihilus

Hellfire Torch

Grand Charms

Uniques Items
All

Body Armor Rune Words

Helm Rune Words

Shield Rune Words

Weapon Rune Words
All

Uniques Jewels

Magic Jewels
All

Body Armor

Headgear

Shields
All

Aldur's Watchtower

Immortal King

Tal Rasha's Wrappings

Bul-Kathos' Children

Griswold's Legacy

M'avina's Battle Hymn

Natalya's Odium

Trang-Oul's Avatar

Arctic Gear

Hsaru's Defense

Berserker's Arsenal

Cleglaw's Brace

Infernal Tools

Death's Disguise

Sigon's Complete Steel

Isenhart's Armory

Civerb's Vestments

Cathan's Traps

Angelic Raiment

Vidala's Rig

Arcanna's Tricks

Iratha's Finery

Milabrega's Regalia

Tancred's Battlegear

Cow King's Leathers

Sander's Folly

Naj's Ancient Vestige

The Disciple

Orphan's Call

Sazabi's Grand Tribute

Heaven's Brethren

Hwanin's Majesty
All

Axes

Bows

Crossbows

Daggers

Scepters

Spears

Staves

Swords

Wands

Maces

Polearms

Throwing Weapons

Javelins

Gloves

Boots

Belts

Helms

Shields

Body Armor

Rings

Amulets
All

Gheed's Fortune

Annihilus

Hellfire Torch

Grand Charms

Small Charm
All

Amazon

Assassin

Sorceress

Barbarian

Druid

Paladin

Necromancer
All

Hit Power

Blood

Caster

Safety
All

Gheed's Fortune

Annihilus

Hellfire Torch

Grand Charms

Uniques Items
1-El

El(Number 1)
Clvl Required 11
Weapon +50 AR +1 Light Radius
Armor/Helm/Shield +1 Light Radius +15 Defense

El – #1

2-Eld

Eld(Number 2)
Clvl Required 11
Weapon: +75% Damage vs. Undead +50 Attack Rating vs. Undead
Armor/Helm: Lowers Stamina drain by 15%
Shield: +7% Blocking

Eld – #2

3-Tir

Tir(Number 3)
Clvl Required 13
Weapon: +2 Mana Per Kill
Armor/Helm/Shield: +2 Mana Per Kill.

Tir – #3

4-Nef

Nef(Number 4)
Clvl Required 13
Weapon: Knockback
Armor/Helm/Shield: +30 Defense vs. Missile

Nef – #4

5-Eth

Eth(Number 5)
Clvl Required 15
Weapon: -25% Target Defense
Armor/Helm/Shield: Regenerate Mana 15%

Eth – #5

6-Ith

Ith(Number 6)
Clvl Required 15
Weapon: +9 to Maximum Damage
Armor/Helm/Shield: 15% Damage Taken Goes to Mana

Ith – #6

7-Tal

Tal(Number 7)
Clvl Required 17
Weapon: 75 Poison damage over 5 seconds
Armor/Helm/Shield: +35% Poison Resistance

Tal – #7

8-Ral

Ral(Number 8)
Clvl Required 19
Weapon: +5-30 Fire Damage
Armor/Helm/Shield: +35% Fire Resistance

Ral – #8

9-Ort

Ort(Number 9)
Clvl Required 21
Weapon: +1-50 Lightning Damage
Armor/Helm/Shield: +35% Lightning Resistance

Ort – #9

10-Thul

Thul(Number 10)
Clvl Required 23
Weapon: +3-14 Cold Damage (Cold Length 3 seconds)
Armor/Helm/Shield: +35% Cold Resistance

Thul – #10

11-Amn

Amn(Number 11)
Clvl Required 25
Weapon: 7% Life Stolen Per Hit
Armor/Helm/Shield: Attacker takes 14 damage

Amn – #11

12-Sol

Sol(Number 12)
Clvl Required 27
Weapon: +9 to Minimum Damage
Armor/Helm/Shield: -7 Damage Taken

Sol – #12

13-Shael

Shael(Number 13)
Clvl Required 29
Weapon: Faster Attack Rate (+20)
Armor/Helm: Faster Hit Recovery (+20)
Shields: Faster Block Rate (+20)

Shael – #13

14-Dol

Dol(Number 14)
Clvl Required 31
Weapon: 25% Chance that Hit Causes Monster to Flee
Armor/Helm/Shield: +7 Replenish Life

Dol – #14

15-Hel

Hel(Number 15)
Clvl Required 33
Weapon: -20% Requirements
Armor/Helm/Shield: -15% Requirements

Hel – #15

16-Io

Io(Number 16)
Clvl Required 35
Weapon: +10 Vitality
Armor/Helm/Shield: +10 Vitality

Io – #16

17-Lum

Lum(Number 17)
Clvl Required 37
Weapon: +10 Energy
Armor/Helm/Shield: +10 Energy

Lum – #17

18-Ko

Ko(Number 18)
Clvl Required 39
Weapon: +10 Dexterity
Armor/Helm/Shield: +10 Dexterity

Ko – #18

19-Fal

Fal(Number 19)
Clvl Required 41
Weapon: +10 Strength
Armor/Helm/Shield: +10 Strength

Fal – #19

20-Lem

Lem(Number 20)
Clvl Required 43
Weapon: +75% Extra Gold from Monsters
Armor/Helm/Shield: +50% Extra Gold from Monsters

Lem – #20

21-Pul

Pul(Number 21)
Clvl Required 45
Weapon: +75% Damage to Demons +100 AR against Demons
Armor/Helm/Shield:+30% Defense

Pul – #21

22-Um

Um(Number 22)
Clvl Required 47
Weapon: 25% Chance of Open Wounds
Armor/Helm: +15% Resist All
Shields: +22% Resist All

Um – #22

23-Mal

Mal(Number 23)
Clvl Required 49
Weapon: Prevent Monster Healing
Armor/Helm/Shield: Reduce Magic Damage by 7

Mal – #23

24-Ist

Ist(Number 24)
Clvl Required 51
Weapon: +30% Better Chance of Finding Magical Items
Armor/Helm/Shield: +25% Better Chance of Finding Magical Items

Ist – #24

25-Gul

Gul(Number 25)
Clvl Required 53
Weapon: +20% AR
Armor/Helm/Shield: +5 to Max Resist Poison

Gul – #25

26-Vex

Vex(Number 26)
Clvl Required 55
Weapon: 7% Mana Leech
Armor/Helm/Shield: +5 to Max Fire Resist

Vex – #26

27-Ohm

Ohm (Number 27)
Clvl Required 57
Weapon: +50% Damage
Armor/Helm/Shield: +5 to Max. Resist Cold

Ohm – #27

28-Lo

Lo(Number 28)
Clvl Required 59
Weapon: 20% Chance of Deadly Strike
Armor/Helm/Shield: +5 to Max. Resist Lightning

Lo – #28

29-Sur

Sur(Number 29)
Clvl Required 61
Weapon: 20% Chance of Hit Blinds Target
Armor/Helm: +5% total Mana
Shields: +50 Man

Sur – #29

30-Ber

Ber(Number 30)
Clvl Required 63
Weapon: 20% Chance of Crushing Blow
Armor/Helm/Shield: Damage Reduced by 8%

Ber – #30
WHY CHOOSE IGGM.COM?
BEST PRICE

We're checking with the Market Prices every day to provide you the best Prices

SECURITY GUARANTEE

IGGM Provide 100% secure online payment system. The most professional game service provider guarantee the security of products

INSTANT DELIVERY

More than 90% of orders are processed successfully in less than 15 minutes.

100% REFUND

Received what you purchased or the refund. Once your order is delayed or undeliverable, we are 100% guaranteed to refund your money

24/7 SUPPORT

Our manager will answer all your questions and will be available at any moment

GREAT DISCOUNT

Become the VIP member of IGGM to gain up to 5% Discount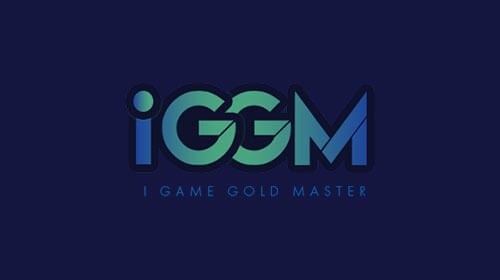 Diablo 2: Resurrected Ladder Season Two Has Started
A new season of Diablo 2: Resurrected is coming. Just recently, Blizzard also announced the specific release time for the second season of the game. By reading this article, you can not only find out when the new season will be released, but also what aspects of the season will be updated.

Recently, Blizzard confirmed the specific release time of Diablo 2: Resurrected Season 2 on its official blog. It starts at 5pm PDT / 8pm EDT on October 6th, which is 1am BST on October 7th. The blog also revealed that the new season will have some changes in content based on last week's update.

So, what changes will the new season usher in? One of them is about the new Terror Zones that were just introduced in the recent patch 2.5. Since every area on the map is infiltrated by demonic corruption every hour, the monsters in the area will be increasingly leveled up and at least two levels higher than you as a player. If you can beat these bumped-up badies, you'll gain experience and loot accordingly. If players want to unlock new Terror Zones in the new Terror Zones in the second season of the ladder, they will need to adapt and defeat Baal in different characters and difficulties. If players don't like Baal, they can also opt-out directly.

Diablo 2: Resurrected players should know that monsters in the game are immune to certain types of damage, and that immunity increases with difficulty. This is indeed a headache for players. To give players a better gaming experience and promote increased class build diversity, Blizzard has introduced 6 new Sundering Charms in Season 2. These charms can help players break the immune function of monsters and cause certain damage to them, allowing more players to explore all areas of Diablo II: Resurrected.

That's all for this article. If you want to defeat the monsters in the game faster and get the corresponding rewards and loot quickly, you need to prepare enough D2R Ladder Season Two Items in advance. Fortunately, you can buy D2R Ladder Season Two Items at IGGM.com. Our prices are the lowest among peers. We also place a strong emphasis on dealing with integrity. Once you pay, 10-min instant delivery will be committed. And once you have any questions, please feel free to contact our customer service. Please rest assured to buy!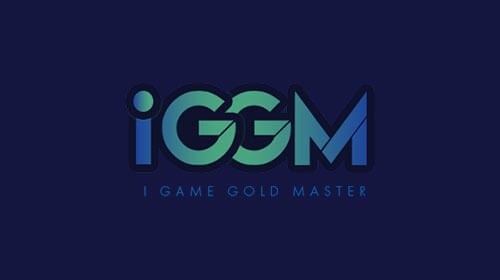 What We Should Know about Diablo 2 Resurrection Ladder? - 2022 Newest Guides
The first Ladder season of Diablo 2 Resurrected has been live for some time now, and this season has seen not only a slew of updates in content, but also the biggest change in gameplay in a decade. You can learn more about the update by checking out the latest patch notes as well as the new Runewords and Mercenaries. In this article, I mainly introduce the related content of Diablo 2 Resurrected Ladder Resets and the start time of the second season.

Explanation of Ladder Ranked Play in Diablo 2 Resurrected
Simply put, Ladder play in Diablo 2 Resurrected is actually a ranked competition system that helps players test themselves. You can put your skills to the test by taking on a variety of unique modes with the all-new Ladder-specific character. Since each mode shows the player's ranking, players need to strategically gain more experience in a limited time while accessing Ladder-specific content.
As each Ladder season ends, players' previous rankings will be reset, and their previously selected characters will also be switched to non-ladder mode. So you'll have plenty of time to store your hard-earned precious loot and Ladder-specific items before the next Ladder season kicks off.
Types of Ladders
Compared with the previous version, the updated Diablo 2 Resurrected also prepares four different Ladder modes for players, including: Classic Ladder, Hardcore Classic Ladder, Expansion Ladder, Hardcore Expansion Ladder.
Diablo 2 Resurrected Ladder Reset Estimated Time in 2022
In the beginning, the Diablo 2 Ladder was planned to last for six months, however, after Blizzard launched the Diablo 2 Resurrected Ladder, they stated: The improved Ladder Seasons means that players from all over the world will actively participate and compete for ranking in Diablo II: Resurrected. If players rank higher in this new, unique Ladder system, they'll restart more often and earn a place in legends.
From the above statement, it can be inferred that it should not take 6 months to reset the D2R Ladder once now. Although, we still don't know how long the first Ladder season will last, but we know from a December commentary by Design Lead Robert Gallerani that his suggestion is around 4 months.
Diablo 2 Resurrected Ladder Reset Estimated Time for Season 2
Since we don't yet know the duration of the games between seasons, if we assume that the PTR for Diablo 2 Resurrected has the same two weeks of testing for each new season in Diablo 3, then we can expect that Season 2 will be in begins in early September 2022. It is worth noting that the above time is my personal guess, and the specific time needs to be judged according to the decision of the development team.
If you want to increase your chances of winning, accumulate game experience faster and improve your Ladder ranking, you can prepare enough D2R Ladder Items in advance. Fortunately, you can buy D2R Ladder Items at the lowest price in the industry at IGGM.com. We can also guarantee 10-min instant delivery, so that you can get D2R Ladder Items faster. Act now !
TRUSTPILOT REVIEWS