D2R LADDER Season 4 Items
PLATFORM
PC

PS4/PS5

Xbox One/Series

Switch
SERVER
Ladder Softcore

Ladder Hardcore
Ladder Softcore

Ladder Hardcore
Ladder Softcore

Ladder Hardcore
Ladder Softcore

Ladder Hardcore
Runes

Runewords

Gear

Bases

Jewel

Misc

Magic Items

Rare Items

Sets

Uniques

Charms

Class Specific

Crafted

Unidentified

Max Varies 95%+

Hot Sales
Runes

Runewords

Gear

Bases

Jewel

Misc

Magic Items

Rare Items

Sets

Uniques

Charms

Class Specific

Crafted

Unidentified

Max Varies 95%+

Hot Sales
Runes

Runewords

Gear

Bases

Jewel

Misc

Magic Items

Rare Items

Sets

Uniques

Charms

Class Specific

Crafted

Unidentified

Max Varies 95%+

Hot Sales
Runes

Runewords

Gear

Bases

Jewel

Misc

Magic Items

Rare Items

Sets

Uniques

Charms

Class Specific

Crafted

Unidentified

Max Varies 95%+

Hot Sales
All

Body Armor Rune Words

Helm Rune Words

Shield Rune Words

Weapon Rune Words
All

Uniques Jewels

Magic Jewels
All

Body Armor

Headgear

Shields
All

Aldur's Watchtower

Immortal King

Tal Rasha's Wrappings

Bul-Kathos' Children

Griswold's Legacy

M'avina's Battle Hymn

Natalya's Odium

Trang-Oul's Avatar

Arctic Gear

Hsaru's Defense

Berserker's Arsenal

Cleglaw's Brace

Infernal Tools

Death's Disguise

Sigon's Complete Steel

Isenhart's Armory

Civerb's Vestments

Cathan's Traps

Angelic Raiment

Vidala's Rig

Arcanna's Tricks

Iratha's Finery

Milabrega's Regalia

Tancred's Battlegear

Cow King's Leathers

Sander's Folly

Naj's Ancient Vestige

The Disciple

Orphan's Call

Sazabi's Grand Tribute

Heaven's Brethren

Hwanin's Majesty
All

Axes

Bows

Crossbows

Daggers

Scepters

Spears

Staves

Swords

Wands

Maces

Polearms

Throwing Weapons

Javelins

Gloves

Boots

Belts

Helms

Shields

Body Armor

Rings

Amulets
All

Gheed's Fortune

Annihilus

Hellfire Torch

Grand Charms

Small Charm
All

Amazon

Assassin

Sorceress

Barbarian

Druid

Paladin

Necromancer
All

Hit Power

Blood

Caster

Safety
All

Gheed's Fortune

Annihilus

Hellfire Torch

Grand Charms

Uniques Items
All

Body Armor Rune Words

Helm Rune Words

Shield Rune Words

Weapon Rune Words
All

Uniques Jewels

Magic Jewels
All

Body Armor

Headgear

Shields
All

Aldur's Watchtower

Immortal King

Tal Rasha's Wrappings

Bul-Kathos' Children

Griswold's Legacy

M'avina's Battle Hymn

Natalya's Odium

Trang-Oul's Avatar

Arctic Gear

Hsaru's Defense

Berserker's Arsenal

Cleglaw's Brace

Infernal Tools

Death's Disguise

Sigon's Complete Steel

Isenhart's Armory

Civerb's Vestments

Cathan's Traps

Angelic Raiment

Vidala's Rig

Arcanna's Tricks

Iratha's Finery

Milabrega's Regalia

Tancred's Battlegear

Cow King's Leathers

Sander's Folly

Naj's Ancient Vestige

The Disciple

Orphan's Call

Sazabi's Grand Tribute

Heaven's Brethren

Hwanin's Majesty
All

Axes

Bows

Crossbows

Daggers

Scepters

Spears

Staves

Swords

Wands

Maces

Polearms

Throwing Weapons

Javelins

Gloves

Boots

Belts

Helms

Shields

Body Armor

Rings

Amulets
All

Gheed's Fortune

Annihilus

Hellfire Torch

Grand Charms

Small Charm
All

Amazon

Assassin

Sorceress

Barbarian

Druid

Paladin

Necromancer
All

Hit Power

Blood

Caster

Safety
All

Gheed's Fortune

Annihilus

Hellfire Torch

Grand Charms

Uniques Items
All

Body Armor Rune Words

Helm Rune Words

Shield Rune Words

Weapon Rune Words
All

Uniques Jewels

Magic Jewels
All

Body Armor

Headgear

Shields
All

Aldur's Watchtower

Immortal King

Tal Rasha's Wrappings

Bul-Kathos' Children

Griswold's Legacy

M'avina's Battle Hymn

Natalya's Odium

Trang-Oul's Avatar

Arctic Gear

Hsaru's Defense

Berserker's Arsenal

Cleglaw's Brace

Infernal Tools

Death's Disguise

Sigon's Complete Steel

Isenhart's Armory

Civerb's Vestments

Cathan's Traps

Angelic Raiment

Vidala's Rig

Arcanna's Tricks

Iratha's Finery

Milabrega's Regalia

Tancred's Battlegear

Cow King's Leathers

Sander's Folly

Naj's Ancient Vestige

The Disciple

Orphan's Call

Sazabi's Grand Tribute

Heaven's Brethren

Hwanin's Majesty
All

Axes

Bows

Crossbows

Daggers

Scepters

Spears

Staves

Swords

Wands

Maces

Polearms

Throwing Weapons

Javelins

Gloves

Boots

Belts

Helms

Shields

Body Armor

Rings

Amulets
All

Gheed's Fortune

Annihilus

Hellfire Torch

Grand Charms

Small Charm
All

Amazon

Assassin

Sorceress

Barbarian

Druid

Paladin

Necromancer
All

Hit Power

Blood

Caster

Safety
All

Gheed's Fortune

Annihilus

Hellfire Torch

Grand Charms

Uniques Items
All

Body Armor Rune Words

Helm Rune Words

Shield Rune Words

Weapon Rune Words
All

Uniques Jewels

Magic Jewels
All

Body Armor

Headgear

Shields
All

Aldur's Watchtower

Immortal King

Tal Rasha's Wrappings

Bul-Kathos' Children

Griswold's Legacy

M'avina's Battle Hymn

Natalya's Odium

Trang-Oul's Avatar

Arctic Gear

Hsaru's Defense

Berserker's Arsenal

Cleglaw's Brace

Infernal Tools

Death's Disguise

Sigon's Complete Steel

Isenhart's Armory

Civerb's Vestments

Cathan's Traps

Angelic Raiment

Vidala's Rig

Arcanna's Tricks

Iratha's Finery

Milabrega's Regalia

Tancred's Battlegear

Cow King's Leathers

Sander's Folly

Naj's Ancient Vestige

The Disciple

Orphan's Call

Sazabi's Grand Tribute

Heaven's Brethren

Hwanin's Majesty
All

Axes

Bows

Crossbows

Daggers

Scepters

Spears

Staves

Swords

Wands

Maces

Polearms

Throwing Weapons

Javelins

Gloves

Boots

Belts

Helms

Shields

Body Armor

Rings

Amulets
All

Gheed's Fortune

Annihilus

Hellfire Torch

Grand Charms

Small Charm
All

Amazon

Assassin

Sorceress

Barbarian

Druid

Paladin

Necromancer
All

Hit Power

Blood

Caster

Safety
All

Gheed's Fortune

Annihilus

Hellfire Torch

Grand Charms

Uniques Items
33-Zod

Zod(Number 33)
Clvl Required 69
Weapon: Indestructible
Armor/Helm/Shield: Indestructible

Zod – #33

32-Cham

Cham(Number 32)
Clvl Required 67
Weapon: 32% Chance of Hit Freezing Target for 3 seconds
Armor/Helm/Shield: Cannot be Frozen

Cham – #32

31-Jah

Jah(Number 31)
Clvl Required 65
Weapon: Ignores Target Defense
Armor/Helm: +5% of total Hit Points
Shields: +50 Hit Points

Jah – #31

30-Ber

Ber(Number 30)
Clvl Required 63
Weapon: 20% Chance of Crushing Blow
Armor/Helm/Shield: Damage Reduced by 8%

Ber – #30

29-Sur

Sur(Number 29)
Clvl Required 61
Weapon: 20% Chance of Hit Blinds Target
Armor/Helm: +5% total Mana
Shields: +50 Man

Sur – #29

28-Lo

Lo(Number 28)
Clvl Required 59
Weapon: 20% Chance of Deadly Strike
Armor/Helm/Shield: +5 to Max. Resist Lightning

Lo – #28

27-Ohm

Ohm (Number 27)
Clvl Required 57
Weapon: +50% Damage
Armor/Helm/Shield: +5 to Max. Resist Cold

Ohm – #27

26-Vex

Vex(Number 26)
Clvl Required 55
Weapon: 7% Mana Leech
Armor/Helm/Shield: +5 to Max Fire Resist

Vex – #26

25-Gul

Gul(Number 25)
Clvl Required 53
Weapon: +20% AR
Armor/Helm/Shield: +5 to Max Resist Poison

Gul – #25

24-Ist

Ist(Number 24)
Clvl Required 51
Weapon: +30% Better Chance of Finding Magical Items
Armor/Helm/Shield: +25% Better Chance of Finding Magical Items

Ist – #24

23-Mal

Mal(Number 23)
Clvl Required 49
Weapon: Prevent Monster Healing
Armor/Helm/Shield: Reduce Magic Damage by 7

Mal – #23

22-Um

Um(Number 22)
Clvl Required 47
Weapon: 25% Chance of Open Wounds
Armor/Helm: +15% Resist All
Shields: +22% Resist All

Um – #22

21-Pul

Pul(Number 21)
Clvl Required 45
Weapon: +75% Damage to Demons +100 AR against Demons
Armor/Helm/Shield:+30% Defense

Pul – #21

20-Lem

Lem(Number 20)
Clvl Required 43
Weapon: +75% Extra Gold from Monsters
Armor/Helm/Shield: +50% Extra Gold from Monsters

Lem – #20

19-Fal

Fal(Number 19)
Clvl Required 41
Weapon: +10 Strength
Armor/Helm/Shield: +10 Strength

Fal – #19

18-Ko

Ko(Number 18)
Clvl Required 39
Weapon: +10 Dexterity
Armor/Helm/Shield: +10 Dexterity

Ko – #18

17-Lum

Lum(Number 17)
Clvl Required 37
Weapon: +10 Energy
Armor/Helm/Shield: +10 Energy

Lum – #17

16-Io

Io(Number 16)
Clvl Required 35
Weapon: +10 Vitality
Armor/Helm/Shield: +10 Vitality

Io – #16

15-Hel

Hel(Number 15)
Clvl Required 33
Weapon: -20% Requirements
Armor/Helm/Shield: -15% Requirements

Hel – #15

14-Dol

Dol(Number 14)
Clvl Required 31
Weapon: 25% Chance that Hit Causes Monster to Flee
Armor/Helm/Shield: +7 Replenish Life

Dol – #14

13-Shael

Shael(Number 13)
Clvl Required 29
Weapon: Faster Attack Rate (+20)
Armor/Helm: Faster Hit Recovery (+20)
Shields: Faster Block Rate (+20)

Shael – #13

12-Sol

Sol(Number 12)
Clvl Required 27
Weapon: +9 to Minimum Damage
Armor/Helm/Shield: -7 Damage Taken

Sol – #12

11-Amn

Amn(Number 11)
Clvl Required 25
Weapon: 7% Life Stolen Per Hit
Armor/Helm/Shield: Attacker takes 14 damage

Amn – #11

10-Thul

Thul(Number 10)
Clvl Required 23
Weapon: +3-14 Cold Damage (Cold Length 3 seconds)
Armor/Helm/Shield: +35% Cold Resistance

Thul – #10

9-Ort

Ort(Number 9)
Clvl Required 21
Weapon: +1-50 Lightning Damage
Armor/Helm/Shield: +35% Lightning Resistance

Ort – #9

8-Ral

Ral(Number 8)
Clvl Required 19
Weapon: +5-30 Fire Damage
Armor/Helm/Shield: +35% Fire Resistance

Ral – #8

7-Tal

Tal(Number 7)
Clvl Required 17
Weapon: 75 Poison damage over 5 seconds
Armor/Helm/Shield: +35% Poison Resistance

Tal – #7

6-Ith

Ith(Number 6)
Clvl Required 15
Weapon: +9 to Maximum Damage
Armor/Helm/Shield: 15% Damage Taken Goes to Mana

Ith – #6

5-Eth

Eth(Number 5)
Clvl Required 15
Weapon: -25% Target Defense
Armor/Helm/Shield: Regenerate Mana 15%

Eth – #5

4-Nef

Nef(Number 4)
Clvl Required 13
Weapon: Knockback
Armor/Helm/Shield: +30 Defense vs. Missile

Nef – #4
About D2R Ladder
Diablo 2 Resurrected Ladder is a competitive closed realm Multiplayer mode in Diablo II, Season 1 was released on April 29, 2022. To play and get your name to rank up on the Ladder, you need to create a new character for that specific purpose, unable to receive help or otherwise interact in any way with non-Ladder characters, and vice-versa. The Ladder added different content that couldn't be accessed otherwise, like the Pandemonium Event, where players could obtain the Hellfire Torch and fight Uber versions of old foes, which encouraged players to immerse themselves into playing Ladder-specific characters.
What's New In Diablo II: Resurrected Ladder Season 4?
Diablo II: Resurrected Ladder Season 4 has arrived on May 4, bringing with it a host of exciting new features and updates. Players can look forward to a fresh start with a brand-new ladder, as well as a range of balance changes, bug fixes, and quality-of-life improvements.
One of the most significant changes in Season 4 is the addition of new runewords, which will allow players to craft powerful new items with unique properties. There are also several new unique items to discover, as well as revamped skills and abilities for many of the game's classes.
In addition to these gameplay changes, Season 4 also introduces a range of cosmetic rewards for players who climb the ladder and reach certain milestones. These include new portraits, pets, and wings, as well as exclusive transmogrification options.
Overall, Diablo II: Resurrected Ladder Season 4 promises to be a thrilling new chapter in the game's ongoing evolution. Whether you're a seasoned veteran or a newcomer to the world of Sanctuary, there's never been a better time to jump in and start exploring all that this classic ARPG has to offer.
What are Diablo 2 Resurrected Ladder Items?
According to Diablo 2 Resurrected, we can know that Diablo 2 Resurrected Ladder Items refers to the general term for various items that players can use in the game, such as potions, equipment, armor, runes, etc. The role of these D2R Ladder Items is to help players have a higher chance of winning, a smoother game experience, and better development during missions or battles.
How to farm D2 Resurrected Ladder Items?
Mission accomplished. You know, in any MMO game, we can get Items by completing tasks, and Diablo 2 Resurrected Ladder is no exception. Therefore, as long as you are strong enough, you can continue to get more Diablo 2 Resurrected Ladder Items by completing higher-level tasks.
Trade with others. You can sell D2 Resurrected Ladder Items that are useless to you to other players who need them in exchange for D2R Ladder Items that are valuable to you.
Kill enemies/monsters. This is also a widely available method for obtaining D2 Resurrected Ladder Items. The higher the level of the monster, the more precious the D2R Ladder Items that may drop. But this also has certain risks, and it will be very troublesome if you encounter a difficult opponent.
Therefore, if players want to get more D2 Resurrected Ladder Items faster through a simpler method, they can directly buy D2R Ladder Items from third-party sellers.
Can you get banned for buying Items Diablo 2 Resurrected Ladder?
If Diablo 2 Resurrected Ladder players bought Items on other websites, then we don't know if you will be banned. But if you bought D2R Ladder Items at IGGM.com, then we can make a 100% guarantee to you that you will never be banned.
We have 100% security guarantee and a professional human customer service team that is online 24 hours a day, 365 days a year. All D2 Resurrected Ladder Items For Sale on PC/PS/XBOX/Switch for Softcore/Hardcore servers are really available. And when you plan to buy D2 Resurrected Ladder Items, we also provide a variety of safe payments, such as Paypal, Credits Card and Pay locally. The staff will also pay attention to the entire transaction process in real time to ensure its smooth completion. So you can buy Diablo 2 Resurrected Ladder Items on IGGM.com with confidence.
Is it cheap/fast to buy D2R Ladder Items at IGGM.com?
Cheap: Every day we have someone to check the market price to provide all Diablo 2 Resurrected Ladder players with the cheapest D2R Ladder Items For Sale. And when you become our VIP member, you can also enjoy up to 5% discount. During holidays, we will also send out large coupons or codes for fans. Therefore, it is the most cost-effective to buy Diablo 2 Resurrected Ladder Items at IGGM.com.
Fast: Because our inventory is very sufficient, we dare to make a promise that 90% of D2R Ladder Items orders can be delivered within 15 minutes. In fact, almost every order is successfully completed within 10 minutes. Unless there are special circumstances that will delay a period of time, we will also contact the customer as soon as possible to explain the situation. If the players are willing to wait, we will deliver the goods as soon as possible. On the contrary, if you want a refund, it is also possible. We fully guarantee the freedom of the players. Customer response is equally fast, helping players quickly buy D2 Resurrected Ladder Items with the most professional and friendly attitude.
In summary, IGGM.com is the best place to get Diablo 2 Resurrected Ladder Items. We will provide each customer with the best service and the cheapest Diablo 2 Resurrected Ladder Items for sale. Players are welcome to buy D2R Ladder Items at IGGM. Looking forward to your coming!
WHY CHOOSE IGGM.COM?
BEST PRICE

We're checking with the Market Prices every day to provide you the best Prices.

SECURITY GUARANTEE

IGGM Provide 100% secure online payment system. The most professional game service provider guarantee the security of products.

INSTANT DELIVERY

We have been committed to providing customers with fast delivery and outstanding service. Usually delivering the order within minutes or 24 hours at most.

100% REFUND

Received what you purchased or the refund. Once your order is delayed or undeliverable, we are 100% guaranteed to refund your money.

24/7 SUPPORT

Our manager will answer all your questions and will be available at any moment.

GREAT DISCOUNT

Become the VIP member of IGGM to gain up to 5% Discount.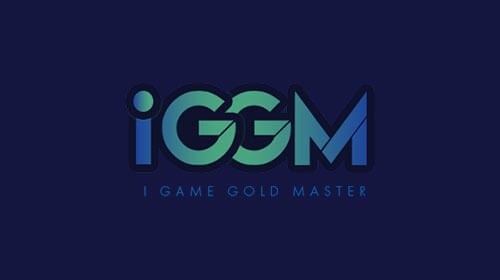 D2R Ladder Season 4 Update Patch Notes: Feature Changes, QOL & Bug Fixes
Today I want to talk about D2R Ladder Season 4 patch notes. To be honest, there haven't been too many exciting changes in this blog post, I kind of get it now that D2R Ladder is kind of going into maintenance mode.
It's definitely a bit obvious at this point, but some small specific changes in this blog post will have pretty profound effects on a few different selected characters. So I think this update is worth our attention. If you're excited about these upcoming changes, keep an eye out for this update. Then, let's get started.
Feature Changes
So the first big change to note here is that players will now have four additional character slots in all online modes. You have to choose between deleting a character and starting a new one in a new league. Of course, I'd never criticize having extra character slots.
In my opinion, for all ARPG games these days, this is pretty bad, if you really look at the size of character files like single player character files. It's small, and there may be differences between servers.
But the other four extra character slots are also a good thing. Now they also note here that the latter character switching to Non-Ladder for the first time will be able to reset skill and stat points when you basically get your Akara Reset Skill again, moving from Ladder to Non-Ladder.
They say this is to encourage players to try out their builds. I mean, it's not a bad thing to get it. It's not really a major change. It equipped all chat lobbies with an automated system that removes malicious messages from these conversations. This is mostly for spam players who are annoying that no one can mute to stop it, like spam in chat. So it's actually a positive change.
QOL & Bug Fixes
So moving on to some quality of life updates and bug fixes. They're not really tremendous changes, but I think they had a relatively profound effect on several characters. Now the first change is a bit vague wording in my opinion.
It states that the next hit delay system now only applies to missiles spawned by casting the same skill. It's worded vaguely, but my understanding is the next delay mechanism.
It still applies to each individual skill. So only use Druid as an example here. Before these patch notes, if you were to cast Volcano and one of Boulders dealt Volcano's damage, there was a specific exit delay window that would negate the damage from other abilities like Fissure.
From what I understand, they've changed this so that the next delay window still applies to individual Volcano skills. But it doesn't negate other skills like Fissure. So in theory you should be able to teleport since Fire Druid puts Fissure and Volcano in the same location and they don't cancel each other out. But the next hit delay window still applies to each individual ability.
So it's essentially a mechanic to prevent certain abilities from doing a lot of extra damage. Now this obviously has the effect of making certain characters stronger, for example, Mosaic Martial Arts Assassin will make the building stronger. But it doesn't really affect a lot of other characters, like Nova Sorceress, so it's another interesting change.
I know people might be very upset about tuning Mosaic Martial Arts Assassin's skills. At least for Fire Druid builds. But I think it's a positive, move-to-fixed change.
But I think there are other sets and D2R Ladder Items that can help players get more buffs. Examples include Barbarian's Immortal King set, Aldur set for Druid, and Assassin's Natalya's Odium set. I think it's more worth revising and improving. Again or change, it's a good thing.
The next point here is that it is now possible to morph directly between worlds from any form. The intention here is to make morphing less clumsy than it used to be. So I see it as improving the quality of life, thereby encouraging more build diversity.
There are also minor bug fixes included here, like fixing graphics issues or connectivity issues or audio queuing with Amazons, which will make the game experience better for players.
Conclusion
But overall, I think any changes it makes in order to move forward again are positive. I really believe D2R Ladder is in maintenance mode and most of the focus will be on Diablo 4. But developers can implement slight changes that don't require a lot of resources, and that can have quite far-reaching effects. Anyway, I believe this patch will not let you down. Good luck.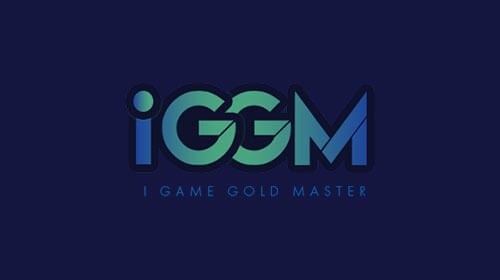 D2R Ladder Season 3: Best Druid Class Build Guide
If you are looking for a D2R Ladder class with a simple game style, continuous damage ability, and a lot of damage to the enemy, then I think Druid Class will be your best choice in the game. In fact, Druid Class is the same as most professions, but players can often use the correct character construction to play the best role of Druid, which is where this guide can help players.
Below, I'll introduce you to Druid Class's best build in Diablo 2 Ressurection Ladder Season 3, Fissure Druid. At the same time, it will also tell you how to choose the best equipment and use the most suitable skills for him.
Advantages And Disadvantages Of Druid Class
Druid has always been one of the most popular occupations among players in D2R Ladder Season 3. Because in team battles, whether it is against a single enemy or a group of monsters, it will cause a high damage output. Not only that, Druid is also very easy to use, even for novice players. However, Druid still has some disadvantages.
Compared with other professions, Druid has low mobility, and if the player uses a fast head-on attack, it is easy to accidentally get injured. However, there will also be some countermeasures. The best build for proficiency in Druid, Fissure Druid.
Fissure Druid
Players can increase their resistance to fire damage up to level 11 when constructing Fissure Druid. At the same time, its Fissure and Armaggedon skills can also cause a large amount of damage output to the target enemy in a relatively wide AoE range. Using this skill, players can easily deal with a group of enemies.
Players can also combine its Firestorm with Molten Boulder or Volcano when facing a single powerful enemy. The player's other skills can still be used in the cooling state, and even ignore the enemy's defense, becoming an unstoppable force of nature.
For some physical damage, its Molten Bolder and Volcano abilities can even hit enemies that are immune to fire damage. When used in conjunction with Sunder Charm mechanism, it can further weaken the enemy's resistance to the player's elemental damage, causing continuous damage to the enemy. In the meantime, you can also use some D2R Ladder Items to further enhance your builds, including:
Which Mercenary Is Better For Fissure Druid Build
Like most builds in Diablo 2, players can hire Desert Mercenary from Act 2 from Greiz. It Might Aura also help you attack enemies that are immune to your damage. Especially when the enemy on the player's side is very strong. Might Aura can help you further weaken the enemy's defense. At the same time, he can also destroy all monsters, including immunity to fire damage.
You can also choose to equip your Desert Mercenary with Reapers Toll. This item can greatly increase the physical damage output of your Mercenary in Molten Boulder, Volcano, and Armageddon. However, I still feel that Infinity is the best because it helps you deal with more sustained damage to enemies.
That's all my advice to players when using Druid's best build Fissure Druid. Of course, you can also randomly try some other alternative builds. However, I would still recommend Fissure Druid as the best build in D2R Ladder Season 3. Hope these will help you. Come and try it out.
TRUSTPILOT REVIEWS