Elden Ring Items
PLATFORM
PS4/PS5

Xbox One/Series

PC
Bundle

Consumables

Materials

Normal Weapons

Special Weapons

Shields

Armor

Ammunition

Legendary

Talisman

Ash of wars

Set

Special Items
Bundle

Consumables

Materials

Normal Weapons

Special Weapons

Shields

Armor

Ammunition

Legendary

Talisman

Ash of wars

Set
Bundle

Consumables

Materials

Normal Weapons

Special Weapons

Shields

Armor

Ammunition

Legendary

Talisman

Ash of wars

Set
ALL

Bows

Claws

Curved Swords

Greataxes

Great Spears

Hammers

Heavy Thrusting Swords

Light Bows

Sacred Seals

Spears

Torches

Warhammers

Axes

Colossal Swords

Colossal Weapons

Crossbows

Curved Greatswords

Daggers

Fists

Flails

Glinstone Staves

Greatbows

Greatswords

Halberds

Katanas

Reapers

Straight Swords

Thrusting Swords

Twinblades

Whips
ALL

Bows

Claws

Curved Swords

Greataxes

Great Spears

Hammers

Heavy Thrusting Swords

Light Bows

Sacred Seals

Spears

Torches

Warhammers

Axes

Colossal Swords

Colossal Weapons

Crossbows

Curved Greatswords

Daggers

Fists

Flails

Glinstone Staves

Greatbows

Greatswords

Halberds

Katanas

Reapers

Straight Swords

Thrusting Swords

Twinblades

Whips
ALL

Chest Armor

Gauntlets

Helms

Legs
ALL

Chest Armor

Gauntlets

Helms

Legs

Weapons

Talisman
ALL

Bows

Claws

Curved Swords

Greataxes

Great Spears

Hammers

Heavy Thrusting Swords

Light Bows

Sacred Seals

Spears

Torches

Warhammers

Axes

Colossal Swords

Colossal Weapons

Crossbows

Curved Greatswords

Daggers

Fists

Flails

Glinstone Staves

Greatbows

Greatswords

Halberds

Katanas

Reapers

Straight Swords

Thrusting Swords

Twinblades

Whips
ALL

Bows

Claws

Curved Swords

Greataxes

Great Spears

Hammers

Heavy Thrusting Swords

Light Bows

Sacred Seals

Spears

Torches

Warhammers

Axes

Colossal Swords

Colossal Weapons

Crossbows

Curved Greatswords

Daggers

Fists

Flails

Glinstone Staves

Greatbows

Greatswords

Halberds

Katanas

Reapers

Straight Swords

Thrusting Swords

Twinblades

Whips
ALL

Chest Armor

Gauntlets

Helms

Legs
ALL

Chest Armor

Gauntlets

Helms

Legs

Weapons

Talisman
ALL

Bows

Claws

Curved Swords

Greataxes

Great Spears

Hammers

Heavy Thrusting Swords

Light Bows

Sacred Seals

Spears

Torches

Warhammers

Axes

Colossal Swords

Colossal Weapons

Crossbows

Curved Greatswords

Daggers

Fists

Flails

Glinstone Staves

Greatbows

Greatswords

Halberds

Katanas

Reapers

Straight Swords

Thrusting Swords

Twinblades

Whips
ALL

Bows

Claws

Curved Swords

Greataxes

Great Spears

Hammers

Heavy Thrusting Swords

Light Bows

Sacred Seals

Spears

Torches

Warhammers

Axes

Colossal Swords

Colossal Weapons

Crossbows

Curved Greatswords

Daggers

Fists

Flails

Glinstone Staves

Greatbows

Greatswords

Halberds

Katanas

Reapers

Straight Swords

Thrusting Swords

Twinblades

Whips
ALL

Chest Armor

Gauntlets

Helms

Legs
ALL

Chest Armor

Gauntlets

Helms

Legs

Weapons

Talisman
Black Knife Assassin build

Carian Battlemage build

Carian Retaliation build

Crucible Knight Captain build

Dark Moon Greatsword spellblade build

Eclipse Shotel Deathblight build

Flame of the Redmanes greatsword build

Lord of Blood build

Moonveil katana build

Rivers of Blood dual katanas build

All Arms

All Ashes of War

All Chest

All Crafting Materials

All Head

All Legs

All Melee Weapons

All Ranged Weapons

All Shields

All Talismans
WHY CHOOSE IGGM.COM?
BEST PRICE

We're checking with the Market Prices every day to provide you the best Prices

SECURITY GUARANTEE

IGGM Provide 100% secure online payment system. The most professional game service provider guarantee the security of products

INSTANT DELIVERY

More than 90% of orders are processed successfully in less than 15 minutes.

100% REFUND

Received what you purchased or the refund. Once your order is delayed or undeliverable, we are 100% guaranteed to refund your money

24/7 SUPPORT

Our manager will answer all your questions and will be available at any moment

GREAT DISCOUNT

Become the VIP member of IGGM to gain up to 5% Discount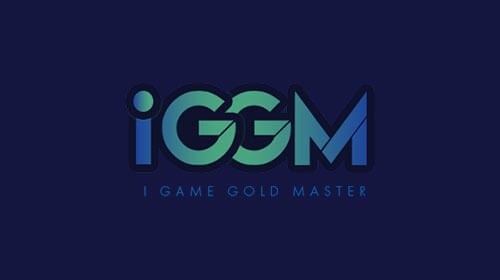 Elden Ring: Patch 1.06 brings an expanded summoning range
2022-08-10 15:03:30
The production team at Elden Ring has been focusing on feedback from the player community since the game's official launch, bringing game improvements and updates. We've also seen in the last few updates that Elden Ring is going in a better direction. Now, that advancement is happening again, Elden Ring has released the specs for Patch 1.06, which aims to improve the game's stability and balance, and bring brand-new features to the much-talked-about summoning.
Multiplayer co-op in Elden Ring has always been a controversial part of the community, and summoning is an important part of it. The biggest change brought by Patch 1.06 "Added the function to send summoning signs to summoning pools in multiple areas, including distant areas." This means that summoning will become easier for players and can invade larger areas, including remote areas.
At the same time, with the blessing of Patch 1.06, it will be easier for players to complete White Mask Varre's questline, and a new way to complete the quest has been added. Players don't have to participate in a multiplayer invasion just by defeating a new NPC.
In addition, the balance changes have brought surprises to players. The infamous Rivers of Blood's damage and bleed accruals have been nerfed, and Greatsword, Curved Greatsword and Great Hammers have also been adjusted, showing an overall trend of increased abilities.
Patch 1.06 also brings improvements to Elden Ring's quality of life, and many bugs in the details have also been fixed.
IGGM is always concerned about your gaming experience, you can get the latest Elden Ring information here and buy Elden Ring Runes at any time, we will provide quality services and discounts for tired, you can use the code "CSCCA" to get 5% off.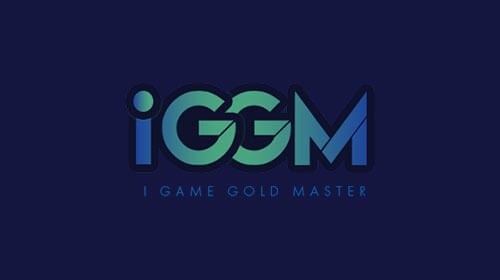 Elden Ring: 3 Weapons for Level 1 Run
2022-08-04 10:31:58
For those players who have already cleared the game and are waiting for the DLC, challenging themselves in a new format in Elden Ring is the best option for more fun. So there's been a "Level 1 Run" craze in the fan community recently, where players are using strategy to try and defeat all kinds of ferocious enemies and bosses without leveling up.
1. Club
For players, choosing Wretch to start a new challenge is the most challenging. As its initial equipment, Club is naturally extremely inclusive for any Level 1 player. And we have a real example to illustrate his abilities, Redditor Mygos in the Elden Ring fan community posted a video of him as a Level 1 Wretch using Club to defeat Malenia, the strongest boss in FromSoftware gaming history.
Therefore, when Elden Ring fans who like difficult games and research strategies start Level 1 Run, Club will be a good choice.
2. Scavenger's Curved Sword
As the preferred melee weapon in Bleed builds, its Strength and Dexterity benefits are what Level 1 Run players need most. It can do very decent bleed damage to quickly slay enemies.
3. Uchigatana
Uchigatana is a Katana and Samurai's initial equipment, so its attributes are very beneficial for players in the initial stage. And it has this very high versatility. Players can increase its damage by strengthening it in various directions during the game so that different types of damage can be stacked.
It is worth mentioning that this is also the choice of Elden Ring game icon "Let Me Solo Her" against Malenia.
If you also want to try to use the above weapons to start your Level 1 Run, they can all be obtained by Buy Elden Ring Items on IGGM.com, and you can also choose their different enhancement attributes and levels, or choose other different weapons to try. What's more, you can use the code "CSCCA" to get 5% off.
TRUSTPILOT REVIEWS