Elden Ring Items
PLATFORM
PS4/PS5

Xbox One/Series

PC
Bundle

Consumables

Materials

Normal Weapons

Special Weapons

Shields

Armor

Ammunition

Legendary

Talisman

Ash of wars

Set

Special Items
Bundle

Consumables

Materials

Normal Weapons

Special Weapons

Shields

Armor

Ammunition

Legendary

Talisman

Ash of wars

Set
Bundle

Consumables

Materials

Normal Weapons

Special Weapons

Shields

Armor

Ammunition

Legendary

Talisman

Ash of wars

Set
ALL

Ballistas

Bows

Claws

Curved Swords

Greataxes

Great Spears

Hammers

Heavy Thrusting Swords

Light Bows

Sacred Seals

Spears

Torches

Warhammers

Axes

Colossal Swords

Colossal Weapons

Crossbows

Curved Greatswords

Daggers

Fists

Flails

Glinstone Staves

Greatbows

Greatswords

Halberds

Katanas

Reapers

Straight Swords

Thrusting Swords

Twinblades

Whips
ALL

Ballistas

Bows

Claws

Curved Swords

Greataxes

Great Spears

Hammers

Heavy Thrusting Swords

Light Bows

Sacred Seals

Spears

Torches

Warhammers

Axes

Colossal Swords

Colossal Weapons

Crossbows

Curved Greatswords

Daggers

Fists

Flails

Glinstone Staves

Greatbows

Greatswords

Halberds

Katanas

Reapers

Straight Swords

Thrusting Swords

Twinblades

Whips
ALL

Chest Armor

Gauntlets

Helms

Legs
ALL

Chest Armor

Gauntlets

Helms

Legs

Weapons

Talisman
ALL

Ballistas

Bows

Claws

Curved Swords

Greataxes

Great Spears

Hammers

Heavy Thrusting Swords

Light Bows

Sacred Seals

Spears

Torches

Warhammers

Axes

Colossal Swords

Colossal Weapons

Crossbows

Curved Greatswords

Daggers

Fists

Flails

Glinstone Staves

Greatbows

Greatswords

Halberds

Katanas

Reapers

Straight Swords

Thrusting Swords

Twinblades

Whips
ALL

Ballistas

Bows

Claws

Curved Swords

Greataxes

Great Spears

Hammers

Heavy Thrusting Swords

Light Bows

Sacred Seals

Spears

Torches

Warhammers

Axes

Colossal Swords

Colossal Weapons

Crossbows

Curved Greatswords

Daggers

Fists

Flails

Glinstone Staves

Greatbows

Greatswords

Halberds

Katanas

Reapers

Straight Swords

Thrusting Swords

Twinblades

Whips
ALL

Chest Armor

Gauntlets

Helms

Legs
ALL

Chest Armor

Gauntlets

Helms

Legs

Weapons

Talisman
ALL

Ballistas

Bows

Claws

Curved Swords

Greataxes

Great Spears

Hammers

Heavy Thrusting Swords

Light Bows

Sacred Seals

Spears

Torches

Warhammers

Axes

Colossal Swords

Colossal Weapons

Crossbows

Curved Greatswords

Daggers

Fists

Flails

Glinstone Staves

Greatbows

Greatswords

Halberds

Katanas

Reapers

Straight Swords

Thrusting Swords

Twinblades

Whips
ALL

Ballistas

Bows

Claws

Curved Swords

Greataxes

Great Spears

Hammers

Heavy Thrusting Swords

Light Bows

Sacred Seals

Spears

Torches

Warhammers

Axes

Colossal Swords

Colossal Weapons

Crossbows

Curved Greatswords

Daggers

Fists

Flails

Glinstone Staves

Greatbows

Greatswords

Halberds

Katanas

Reapers

Straight Swords

Thrusting Swords

Twinblades

Whips
ALL

Chest Armor

Gauntlets

Helms

Legs
ALL

Chest Armor

Gauntlets

Helms

Legs

Weapons

Talisman
Black Knife Assassin build

Carian Battlemage build

Carian Retaliation build

Crucible Knight Captain build

Dark Moon Greatsword spellblade build

Eclipse Shotel Deathblight build

Flame of the Redmanes greatsword build

Lord of Blood build

Moonveil katana build

Rivers of Blood dual katanas build

All Arms

All Ashes of War

All Chest

All Crafting Materials

All Head

All Legs

All Melee Weapons

All Ranged Weapons

All Shields

All Talismans
WHY CHOOSE IGGM.COM?
BEST PRICE

We're checking with the Market Prices every day to provide you the best Prices.

SECURITY GUARANTEE

IGGM Provide 100% secure online payment system. The most professional game service provider guarantee the security of products.

INSTANT DELIVERY

We have been committed to providing customers with fast delivery and outstanding service. Usually delivering the order within minutes or 24 hours at most.

100% REFUND

Received what you purchased or the refund. Once your order is delayed or undeliverable, we are 100% guaranteed to refund your money.

24/7 SUPPORT

Our manager will answer all your questions and will be available at any moment.

GREAT DISCOUNT

Become the VIP member of IGGM to gain up to 5% Discount.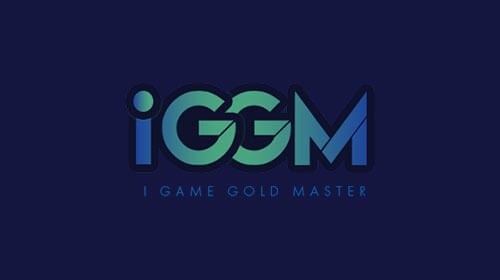 Elden Ring: Speculation About Which Characters Will Return In The New DLC
While we're all waiting for the new Elden Ring DLC, which characters are you most looking forward to returning in the latest expansion? Whether it is an NPC or a boss that has been killed, how do you think they will return to this new story? For this part, I will also have some guesses.
Godwyn
First off, I look forward to Godwyn the most. I really can't wait to see Godwyn back and players taking on this monster again. It's going to be really exciting. In fact, in Dark Souls, I liked Ludwig, Gwyndolin, and Blaidd monsters that appeared in special ways at the beginning.
Especially Ludwig, who suddenly appeared when I was exploring the dungeon, and my partners and I took a lot of effort to kill him, left a deep impression on me.
But after I discovered Godwyn, I realized that the developers had been missing some Bloodborne stuff from previous Elden Ring monster designs. These bosses are very powerful, but also as scary and thin as Ludwig, without three-dimensionality. And Godwyn gives me a completely distinct feeling. I like its design.
Godwyn is different from other bosses in that he is actually a noble hero gradually transformed into a terribly deformed monster. Godwyn hides a lot of secrets, which is one of the reasons why I want to fight him.
It would be even better if Godwyn could speak after the update. He is different from those cold beasts before. He can let more people know its story, and die with more dignity. Actually, rather than fighting Godwyn, I'd rather have him come back differently.
Millicent
Second, I would also like Millicent to return as a DLC. I very much hope that she can be reborn from the flowers left behind by her betrayal. Millicent transforms from a mere bud into a gorgeous and dangerous flower after a desperate betrayal. I hope she returns to Elden Ring as a stunning scarlet Valkyrie.
But if Millicent is indeed reborn, then Malenia will most likely return with it. After all, when we defeated Malenia, we didn't receive any information about his death. This will mean we have to face the terrifying boss Malenia once again. It's really exciting and scary.
Miquella
And Miquella, I've always really liked his skills. But if Miquella returns this time, we will also enter Miquella's dream again. Which also means we'll meet Demi Gods again.
Assuming we can talk to all Demi Gods before they go mad with power, that could go a long way toward solving this Elden Ring mystery. We were even able to meet up with Marika and do quests in Elden Ring to collect rewards. But all of this will turn into bubbles as the dreams shatter. While this is all speculation, it also offers a new way to play for all things Elden Ring.
Just like in True Souls, players can take an item from the dream, give it to Malenia, and Malenia will join you and fight by your side.
But players can also get lost in Miquella's dreams. Players will have no way to leave the dream, or even choose to die. They can only exit and restart the game. Players don't worry, all the results are the same. We can still challenge the new Demi Gods and get rewards.
No matter which character returns, I believe it will bring players an unfamiliar experience. Players should wait patiently for the arrival of the new DLC of Elden Ring, and hope that the updated content will not disappoint the players.
Players can also upgrade gear by acquiring enough Elden Ring Runes to get ready. In addition, you can also use the code "CSCCA" here to get a 5% discount, so hurry up and try it out.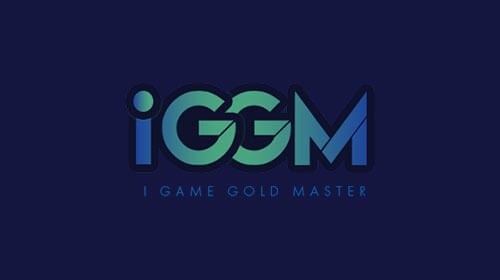 Elden Ring: Most Secretive Mechanic - Golden Eyes
These glowing golden eyes are one of Elden Ring's last mechanics that we know pretty much nothing about. With the Shadow of the Erdtree DLC on its way, it would be a shame to leave it unexplained.
Myths
There's a bunch of theories trying to explain what turns out to be the rarest occurrence on Elden Ring, but as far as reliable information goes, we basically have zero.
Until today, what we knew so far is that golden eyes are a special buff enemies can spawn with that will make them drop five times the amount of Elden Ring Runes they usually would.
In the case of late game enemies or bosses, that can mean big numbers. Contrary to what you might find online, golden eyes do not increase the damage an enemy deals. That was simply a skill issue. It's also not more likely to happen at night or during golden rain. It's much simpler than that.
Feversoul
To understand the inner workings of this mechanic, we have to deep dive into Elden Ring Spaghetti code where we can find these so-called SoulDropUp function.
For the average viewer, this means that every time you rest or travel, there is a 0.5% chance for normal and a one percent chance for bigger and tougher enemies to spawn with golden eyes. For the fellow nerds, pause here.
Limitations
In order to find out which enemies can have golden eyes and which ones can't, I simply set the Feversoul chance to 100% and walked around the lands between for a little. As you would expect, NPCs, bosses and boss minions, enemies with no eyes or heads, dragons and most of the wildlife can't have them either.
Exceptions
Many bosses that appear as normal enemies, however can, such as the Black Knife in Leyndell. For some weird reason, undead Mariners, Tree Spirits and Grafted Scions can have them and so can flowers, hands and my personal favorite - the golden eyed slug. But really hands?
Not all enemies like to show off, though, like the small envoys (Oracle Envoy), who can get them, but they have no eyes, so you cannot really see it. Pumpkin's heads are ashamed and just hide them below their helmet. I don't even know what fungal pods are supposed to be, and both worm faces and Erdtree Avatars can have them, but it's inside their neck.
And it doesn't help that even just seeing two golden eyed enemies at once is about as likely as getting 5 out of 6 in the lottery or you becoming a member.
Secrets
As I said in the beginning, golden eyes are a special effect. So, by coding it onto any given enemy, I can force them to spawn with golden eyes, no matter what. This is where things get crazy.
In this version of Elden Ring, every enemy has golden eyes, no matter if it's technically possible or not if it makes sense or not. It just works, so let me show you some of my personal highlights.
Every horse now has golden eyes, such as Dragonlord has 4 golden eyes, Gargoyles only have one golden eye, Elden Beast just looks very goofy and Melina is an absolute nightmare......
Best Rune Farm
Bosses consisting of two entities, such as the final boss, get the golden eyes bonus twice, meaning a totally you get 10 times the amount of Elden Ring Runes at the end, which combined with the max rune gain setup.
Please note: If you use code "CSCCA", you can also get 5% off.
TRUSTPILOT REVIEWS