Elden Ring Items
PLATFORM
PS4/PS5

Xbox One/Series

PC
Bundle

Consumables

Materials

Normal Weapons

Special Weapons

Shields

Armor

Ammunition

Legendary

Talisman

Ash of wars

Set

Special Items
Bundle

Consumables

Materials

Normal Weapons

Special Weapons

Shields

Armor

Ammunition

Legendary

Talisman

Ash of wars

Set
Bundle

Consumables

Materials

Normal Weapons

Special Weapons

Shields

Armor

Ammunition

Legendary

Talisman

Ash of wars

Set
ALL

Bows

Claws

Curved Swords

Greataxes

Great Spears

Hammers

Heavy Thrusting Swords

Light Bows

Sacred Seals

Spears

Torches

Warhammers

Axes

Colossal Swords

Colossal Weapons

Crossbows

Curved Greatswords

Daggers

Fists

Flails

Glinstone Staves

Greatbows

Greatswords

Halberds

Katanas

Reapers

Straight Swords

Thrusting Swords

Twinblades

Whips
ALL

Bows

Claws

Curved Swords

Greataxes

Great Spears

Hammers

Heavy Thrusting Swords

Light Bows

Sacred Seals

Spears

Torches

Warhammers

Axes

Colossal Swords

Colossal Weapons

Crossbows

Curved Greatswords

Daggers

Fists

Flails

Glinstone Staves

Greatbows

Greatswords

Halberds

Katanas

Reapers

Straight Swords

Thrusting Swords

Twinblades

Whips
ALL

Chest Armor

Gauntlets

Helms

Legs
ALL

Chest Armor

Gauntlets

Helms

Legs

Weapons

Talisman
ALL

Bows

Claws

Curved Swords

Greataxes

Great Spears

Hammers

Heavy Thrusting Swords

Light Bows

Sacred Seals

Spears

Torches

Warhammers

Axes

Colossal Swords

Colossal Weapons

Crossbows

Curved Greatswords

Daggers

Fists

Flails

Glinstone Staves

Greatbows

Greatswords

Halberds

Katanas

Reapers

Straight Swords

Thrusting Swords

Twinblades

Whips
ALL

Bows

Claws

Curved Swords

Greataxes

Great Spears

Hammers

Heavy Thrusting Swords

Light Bows

Sacred Seals

Spears

Torches

Warhammers

Axes

Colossal Swords

Colossal Weapons

Crossbows

Curved Greatswords

Daggers

Fists

Flails

Glinstone Staves

Greatbows

Greatswords

Halberds

Katanas

Reapers

Straight Swords

Thrusting Swords

Twinblades

Whips
ALL

Chest Armor

Gauntlets

Helms

Legs
ALL

Chest Armor

Gauntlets

Helms

Legs

Weapons

Talisman
ALL

Bows

Claws

Curved Swords

Greataxes

Great Spears

Hammers

Heavy Thrusting Swords

Light Bows

Sacred Seals

Spears

Torches

Warhammers

Axes

Colossal Swords

Colossal Weapons

Crossbows

Curved Greatswords

Daggers

Fists

Flails

Glinstone Staves

Greatbows

Greatswords

Halberds

Katanas

Reapers

Straight Swords

Thrusting Swords

Twinblades

Whips
ALL

Bows

Claws

Curved Swords

Greataxes

Great Spears

Hammers

Heavy Thrusting Swords

Light Bows

Sacred Seals

Spears

Torches

Warhammers

Axes

Colossal Swords

Colossal Weapons

Crossbows

Curved Greatswords

Daggers

Fists

Flails

Glinstone Staves

Greatbows

Greatswords

Halberds

Katanas

Reapers

Straight Swords

Thrusting Swords

Twinblades

Whips
ALL

Chest Armor

Gauntlets

Helms

Legs
ALL

Chest Armor

Gauntlets

Helms

Legs

Weapons

Talisman
Black Knife Assassin build

Carian Battlemage build

Carian Retaliation build

Flame of the Redmanes greatsword build

Lord of Blood build

Moonveil katana build

Rivers of Blood dual katanas build

All Arms

All Ashes of War

All Chest

All Crafting Materials

All Head

All Legs

All Melee Weapons

All Ranged Weapons

All Shields

All Talismans
WHY CHOOSE IGGM.COM?
BEST PRICE

We're checking with the Market Prices every day to provide you the best Prices

SECURITY GUARANTEE

IGGM Provide 100% secure online payment system. The most professional game service provider guarantee the security of products

INSTANT DELIVERY

More than 90% of orders are processed successfully in less than 15 minutes.

100% REFUND

Received what you purchased or the refund. Once your order is delayed or undeliverable, we are 100% guaranteed to refund your money

24/7 SUPPORT

Our manager will answer all your questions and will be available at any moment

GREAT DISCOUNT

Become the VIP member of IGGM to gain up to 5% Discount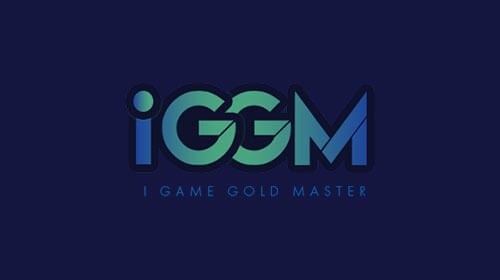 Elden Ring: Tips for Beating Crucible Knights
2022-05-20 17:26:13
There are many different bosses in Elden Ring, and they bring challenges to players at different stages. And Crucible Knights is one of the most difficult bosses players will encounter in the mid-game, they often appear in pairs, and it is not easy to separate. Many experienced players are impressed by this Bossfight because it is really a slow process.
Players can find Crucible Knights at Stormhill Evergaol and Stormveil Castle in Limgrave and start solo Bossfight. In addition, Crucible Knights can also be found at Redmane Castle and Auriza Hero's Grave, but these two locations also contain other bosses.
For Crucible Knights' solo Bossfight only, we have the following suggestions for players.
First, let's be clear about its attack program. It will activate Sword Stab, Shield Charge, Horizontal Slash, Forward Slash, Sword Slash from Left Shoulder and Seismic Stomp in the first phase; and in the second phase, he will cast Tail Sweep and Flying Sword Spear.
Secondly, depending on the different gameplay players are good at, the skills to deal with Crucible Knights are also different. For melee players, the most important thing to watch out for in the first phase is Seismic Stomp, which has a large AoE. It's best to start dodging as soon as you see him activate. In the second phase, players need to be careful when he triggers Tail Sweep twice in a row.
For players who are good at magic and ranged, you need to prepare enough Elden Ring Items such as FP flasks to weaken his health. As with melee players, it's important to avoid and stay away from Seismic Stomp attacks in time. The Tips of the second stage are similar to that of melee combat as a whole.
After defeating Crucible Knights you will receive the following rewards:
1. Aspect of Crucible: Tail +2,100 Elden Ring Runes for defeating Crucible Knights at Stormhill Evergaol
2. Aspects of the Crucible: Horns +1,500 Elden Ring Runes for defeating Crucible Knights at Stormveil Castle.
IGGM.com is committed to providing you with quality service, and we will continue to update you with the latest game news. Welcome to follow us for more useful information.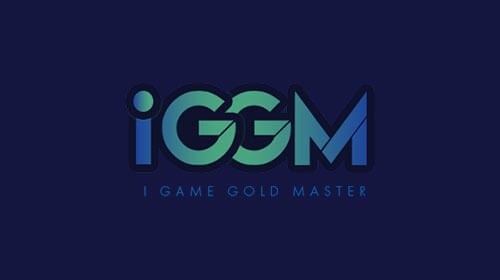 Elden Ring currently outsells Call of Duty
2022-05-14 17:32:13
As a masterpiece released by FromSoftware this year, Elden Ring has created extremely considerable commercial value. Three weeks after its release, sales exceeded 12 million copies, and its popularity speaks for itself. According to the latest NPD data, Elden Ring continues to create the myth of ARPG, currently outselling Call of Duty: Vanguard.
It is undeniable that although Elden Ring does not directly continue the previous series and open up new stories and systems, there are similarities internally with FromSoftware's previous works. At the same time, the participation of fantasy novelist George R.R. Martin in the creation of the background story is also a major selling point of Elden Rings to attract fans, and it really works.
Elden Ring not only has magnificent legends but also sets complex levels. FromSoftware seems to have mastered the balance between player acceptance and game difficulty. These difficult bosses not only did not make the players back off but increased the topic of the game, which can be seen from the popularity of the legendary player "Let me solo her."
Most importantly, there is a strong sense of identity among Elden Ring fans, which I think is the core reason why Elden Ring is selling so well. Whether it's the discussion of ways to defeat bosses or the creation of game-based content, it can resonate with most people, and this indirectly makes the fan base continue to expand through word of mouth.
A series of reasons for the success of Elden Ring is very instructive, and players who have not tried it can also experience its wonderful open world for themselves.IGGM will continue to support Elden Ring players. We will keep up with the latest news and also offer you Elden Ring Runes for sale, and you can use the code "CSCCA" to get 5% OFF. We sincerely welcome all Elden Ring players!
TRUSTPILOT REVIEWS