DC Universe Online Cash
SERVER
US - (PC/PS) - Hero

US - (PC/PS) - Villain

EU - (PC/PS) - Hero

EU - (PC/PS) - Villain
DCUO Cash US - (PC/PS) - Hero 100M + 10 M

DCUO Cash US - (PC/PS) - Hero 200M + 20 M

DCUO Cash US - (PC/PS) - Hero 300M + 30 M

DCUO Cash US - (PC/PS) - Hero 400M + 40 M

DCUO Cash US - (PC/PS) - Hero 500M + 50 M

DCUO Cash US - (PC/PS) - Hero 800M + 80 M

DCUO Cash US - (PC/PS) - Hero 1000M + 100 M

DCUO Cash US - (PC/PS) - Hero 1500M + 150 M

DCUO Cash US - (PC/PS) - Hero 2000M + 200 M

DCUO Cash US - (PC/PS) - Hero 3000M + 300 M

DCUO Cash US - (PC/PS) - Hero 4000M + 400 M

DCUO Cash US - (PC/PS) - Hero 5000M + 500 M

DCUO Cash US - (PC/PS) - Hero 6000M + 600 M

DCUO Cash US - (PC/PS) - Hero 8000M + 800 M

DCUO Cash US - (PC/PS) - Hero 10000M + 1000 M
WHY CHOOSE IGGM.COM?
BEST PRICE

We're checking with the Market Prices every day to provide you the best Prices

SECURITY GUARANTEE

IGGM Provide 100% secure online payment system. The most professional game service provider guarantee the security of products

INSTANT DELIVERY

More than 90% of orders are processed successfully in less than 15 minutes.

100% REFUND

Received what you purchased or the refund. Once your order is delayed or undeliverable, we are 100% guaranteed to refund your money

24/7 SUPPORT

Our manager will answer all your questions and will be available at any moment

GREAT DISCOUNT

Become the VIP member of IGGM to gain up to 5% Discount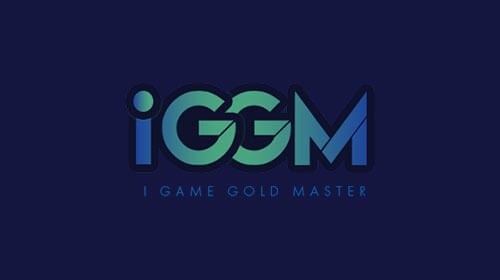 DC Universe Online: Bonus Artifact XP Is Back Again
2022-09-23 17:22:20
Attention to the entire Titan's Tower and other community players, Bonus Artifact XP is back!

The return of Bonus Artifact XP means your Artifact XP gains will double as you strengthen and level up your Artifacts. Whether you add XP to your Artifacts using Nth Metal or any Artifact, you'll get twice as much.
Notably, this event also doubles the amount of Nth Metal drops. In previous games, whenever you defeated an enemy, the reward mechanic for taking Nth Metal from them was triggered. Now, this reward mechanism can still be triggered and can be triggered twice. This means that the chance of Nth Metal dropping is doubled after you defeat an enemy.
Rewards Week will run from Thursday, September 22, 2022 to Wednesday, September 28, 2022. During this period the server will be restarted every day. And all players will get double Artifact XP when Artifacts and double Nth Metal drop. Players must seize the opportunity!
Through the above introduction, we know that the drops of some artifacts such as Nth Metal require you to defeat the enemy. Therefore, it is very necessary to prepare sufficient DCUO Cash. Fortunately, you can buy DCUO Cash at IGGM.com. We can guarantee that you can enjoy a high-quality service while enjoying the preferential price. We can offer you a 24/7 online support. And we have different payment methods, such as Paypal, Credits Cards and Pay Locally. Act now!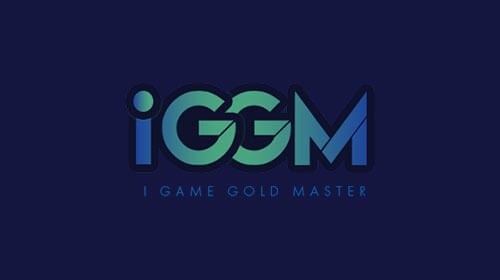 The Sins of Black Adam in DC Universe Online-2022 Complete Guides
2022-09-22 17:55:26
With the Black Adam movie set to hit theaters on October 21, 2022, Dimensional Ink Games predicts that the latest version of DC Universe Online will feature Black Adam, and it's no surprise to DC fans.

The Sins of Black Adam,as DC Universe Online's Episode 44 will be released in October 2022. The latest version of the game will provide players with normal and elite versions of all On Duty content and will also provide players with level-agnostic event versions available for a limited time.
In previous versions, Black Adam twice failed to bring his wife back from the Underworld and rescued her. Therefore, this time, he will make up his mind, enter the Underworld again and make a deal with Neron once and for all. But whether either of them can be trusted is unknown. Nor is it clear what those who play with the dead will pay for the living. These contents need to be further explored.
In the latest version of The Sins of Black Adam, players will take risks on a path themed around good and evil, life and death, love and despair.
Also in The Sins of Black Adam, you need to challenge open world missions, including a duo, an alert, and two raids. The appearance of Black Adam himself, as well as characters such as Shazam and Isis, is also worth looking forward to. This version also adds a lot of storylines, such as exploring the Egyptian myth and the Infernal Kahndaq that has been overrun by the Underworld. In this episode, players will also receive new types of rewards such as new equipment, new styles, and more.
Are you really looking forward to the release of The Sins of Black Adam? In order to have a better gaming experience, you can prepare enough DCUO Cash in advance. Fortunately, you can buy DCUO Cash at IGGM.com. We can offer many payment methods such as Paypal, Credits Cards and Pay Locally. We also place great emphasis on honest transactions. Once you pay, we will deliver quickly within ten minutes. Are you excited? Hurry up!
TRUSTPILOT REVIEWS