DC Universe Online Cash
Server
US - (PC/PS) - Hero

US - (PC/PS) - Villain

EU - (PC/PS) - Hero

EU - (PC/PS) - Villain
DCUO Cash US - (PC/PS) - Hero 50M

DCUO Cash US - (PC/PS) - Hero 100M

DCUO Cash US - (PC/PS) - Hero 200M

DCUO Cash US - (PC/PS) - Hero 300M

DCUO Cash US - (PC/PS) - Hero 400M

DCUO Cash US - (PC/PS) - Hero 500M

DCUO Cash US - (PC/PS) - Hero 800M

DCUO Cash US - (PC/PS) - Hero 1000M

DCUO Cash US - (PC/PS) - Hero 2000M

DCUO Cash US - (PC/PS) - Hero 3000M

DCUO Cash US - (PC/PS) - Hero 4000M

DCUO Cash US - (PC/PS) - Hero 5000M

DCUO Cash US - (PC/PS) - Hero 6000M

DCUO Cash US - (PC/PS) - Hero 8000M

DCUO Cash US - (PC/PS) - Hero 10000M
What is DC Universe Online?
DC Universe Online is a free MMORPG that can be run on PC, Switch, PS4 and Xbox One. The game is based on the superheroes in DC Comics. If you are a fan of DC Comics, then you will love DCUO.
You can create a new character (hero or villain) according to your wishes in DC Universe Online, interact with the heroes and villains in DC comics, isn't this what DC fans dream of?
DC Universe Online Cash
Whether you want to be a hero who can save the world or the most feared villain, DCUO has already provided you with a stage. Of course, before reaching your ultimate goal, you need to fight for it. To become No.1 in the faction, you need to take advantage of powerful external resources, such as equipment, weapons, consumables and equipment repairs and more. You all need to get them through DC Universe Online Cash. DCUO Cash can be obtained by completing quests or defeating enemies, but if you want to make your character stronger only by relying on a small amount of DC Universe Cash obtained in the game, this is unlikely. At this time, you need to use other ways to get more DCUO Cash. The most time-saving way is to go to IGGM to buy DC Universe Online Cash.
Why should you choose IGGM to buy DC Universe Online Cash?
As a professional website with several years of history, IGGM is very trustworthy. If you are looking for a reliable website that sells DCUO Cash, then IGGM definitely can meet your requirements. Also, the price of DC Universe Online Cash For Sale on IGGM is relatively low compared to other websites, which means you can buy cheap DCUO Cash on IGGM.
Why Choose IGGM.COM?
Best Price

We're checking with the Market Prices every day to provide you the best Prices.

Security Guarantee

IGGM Provide 100% secure online payment system. The most professional game service provider guarantee the security of products.

Instant Delivery

We have been committed to providing customers with fast delivery and outstanding service. Usually delivering the order within minutes or 24 hours at most.

100% Refund

Received what you purchased or the refund. Once your order is delayed or undeliverable, we are 100% guaranteed to refund your money.

24/7 Support

Our manager will answer all your questions and will be available at any moment.

Great Discount

Become the VIP member of IGGM to gain up to 5% Discount.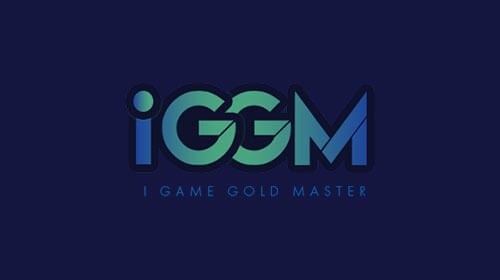 How Can We Experience Black Adam Beyond the Film? DC Universe Online and Other Games Are Recommended!
The DC Universe's Black Adam is a lighting-wielding supervillain and anti-hero, one of the main nemeses of Shazam and The Marvel Family. While perhaps not as well known as other DC regulars like Batman and Superman, he has appeared in numerous comics and related media since his creation in 1945.

Now with a blockbuster film to his name, the character has become more mainstream than ever, and there's never been a better time to look back on his history in video games. While Black Adam doesn't have too many game credits, the ones he has are memorable. From fighting games to Fortnite to even the Lego series, here are some of the best ways to play as the mighty king of Kahndaq.

DC Universe Online
First thing first, as a loyal player of DC Universe Online, I would highly recommend this game to you. It is a free-to play game that has been running for over ten years and has 44 unique episodes. The latest chapter is all about Black Adam. In it, your custom DC hero heads to Kahndaq to assist him after a deal with Neron, the god of the Underworld, goes awry, plunging Kahndaq under Neron's control.

Black Adam appears in many capacities in DC Universe Online as a playable character and ally. With so much new, free content intentionally themed around him at the moment, fans of the character may want to use this as an entry point into DC's deep, long-running MMO adventure. Also use DC Universe Online Cash to gear themselves, become stronger in the futuer.


Fortnite
Yes, it seems like everyone winds up in Fortnite these days. Superheroes. Street Fighter characters. Even Naomi Osaka got her own cameo. But now that Black Adam's star is rising, it makes sense that he'd join the battle royale, too. His Teth's Throne emote lets him recline in royal splendor, and Hawkman has even lent him his mace to use in battle.

It's humorous to see a near-invulnerable villain with godlike electrokinetic powers running around with Fortnite's guns, but apparently he's agreed to play by the rules. The Symbol of Shiruta on his back will even glow after every kill so that he can display his dominance to others even with his powers tied behind his back.

Injustice 2
Black Adam is a character in both of NetherRealm's Injustice fighting games, and Injustice 2 is the best game out of all of these entries if you're looking to play as him. Injustice takes place in a darker version of the DC universe, in which Batman and Superman have become enemies, causing a splintering of the Justice League into two factions. In the lengthy storyline that unfolds, Black Adam is generally an ally to Superman, although he is willing to assist Batman when their goals align and Brainiac threatens Kahndaq's safety.

Injustice 2 is Black Adam's finest video game showing, not only for how well-written, voiced, and animated he is but also for how strong the character is. He's one of the highest-tier characters for competitive play, excellent at any range. His long movelist includes multiple attacks that track opponents wherever they are onstage, and if players do manage to get in on him, his Character Trait will shield him with floating electric orbs

If you're looking for a fully realized and complex representation of Black Adam that doesn't feel like a cameo or movie tie-in, Injustice 2 is sure to spark your interest.

Lego Games
For a more whimsical take on the character, you can also find Black Adam in Lego Batman 2 and 3 and their spin-off, Lego DC Super-Villains. These open-world games stand out for their huge rosters of characters, sense of humor, and strong voice casts. Super-Villains, naturally, is the one to go for if you're more interested in the bad guys, and Black Adam has plenty of fun electric moves, including projectiles and a continuous beam of electricity he can aim with a reticle on the screen.

The Lego games are very kid-friendly and won't provide the biggest challenge. But few games let you play as so many lesser-known characters, and the loving parodies of normally serious DC figures are endearing.

As one of the biggest fans of DC Universe, Black Adam's movie did make me exciting. I hope you guys can enjoy those games and the film, it's a great moment for our DC fans.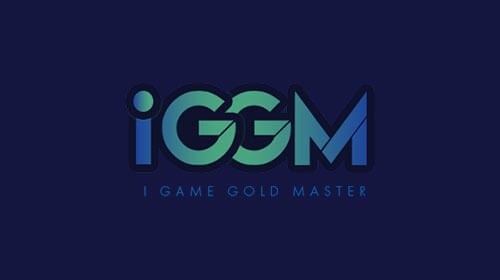 DC Universe Online: Secrets Of Kahndaq Time Capsule
While Episode 44: The Sins of Black Adam won't be officially released until next week, the Secrets of Kahndaq Time Capsule, which released on October 20, is also well worth playing.

You can obtain the Secrets of Kahndaq Time Capsule in the following two ways. The first is to buy directly from the Marketplace. The second way is through Stabilizers to unlock this new Time Capsule. If you don't have Stabilizers yet, you can get them by completing daily quests or you can buy them directly in the Marketplace.

Gear Styles
Inspired by The Sins of Black Adam, you will also need to collect your own Champion of Kahndaq and Enhanced Champion of Kahndaq styles in this new Time Capsule.
When you open your Time Capsule loot, be careful to select a random Standard or Enhanced item in the selection window. This way, your gear style correctly matches your current character.

Collection Rewards
If playing as an archaeologist, you will need to collect the following three collectibles:
1. The Battle Damaged Slimline Cache (includes chest and leg styles)
2. The Mister Mind Accessory
3. The Hieroglyphics Skin Set (includes three skin styles)
Notably, these collectibles will appear as a choice in each Time Capsule's loot selection window.

If you're still waiting for news about the other latest DC Universe Online events, you can start by following IGGM.com. We'll be updating everything about the game in real time. If you wish to buy DCUO Cash, you've come to the right place. We can guarantee that our products are genuine. Once you pay, no matter what problem you encounter, our customer service will help you solve it in time until you are satisfied!

Trustpilot Reviews