DC Universe Online Cash
SERVER
US - (PC/PS) - Hero

US - (PC/PS) - Villain

EU - (PC/PS) - Hero

EU - (PC/PS) - Villain
DCUO Cash US - (PC/PS) - Hero 100M + 10 M

DCUO Cash US - (PC/PS) - Hero 200M + 20 M

DCUO Cash US - (PC/PS) - Hero 300M + 30 M

DCUO Cash US - (PC/PS) - Hero 400M + 40 M

DCUO Cash US - (PC/PS) - Hero 500M + 50 M

DCUO Cash US - (PC/PS) - Hero 800M + 80 M

DCUO Cash US - (PC/PS) - Hero 1000M + 100 M

DCUO Cash US - (PC/PS) - Hero 1500M + 150 M

DCUO Cash US - (PC/PS) - Hero 2000M + 200 M

DCUO Cash US - (PC/PS) - Hero 3000M + 300 M

DCUO Cash US - (PC/PS) - Hero 4000M + 400 M

DCUO Cash US - (PC/PS) - Hero 5000M + 500 M

DCUO Cash US - (PC/PS) - Hero 6000M + 600 M

DCUO Cash US - (PC/PS) - Hero 8000M + 800 M

DCUO Cash US - (PC/PS) - Hero 10000M + 1000 M
WHY CHOOSE IGGM.COM?
BEST PRICE

We're checking with the Market Prices every day to provide you the best Prices

SECURITY GUARANTEE

IGGM Provide 100% secure online payment system. The most professional game service provider guarantee the security of products

INSTANT DELIVERY

More than 90% of orders are processed successfully in less than 15 minutes.

100% REFUND

Received what you purchased or the refund. Once your order is delayed or undeliverable, we are 100% guaranteed to refund your money

24/7 SUPPORT

Our manager will answer all your questions and will be available at any moment

GREAT DISCOUNT

Become the VIP member of IGGM to gain up to 5% Discount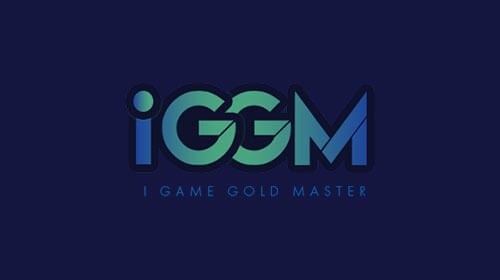 New episode of DC Universe Online: Dark Knights is live!
2022-04-16 17:35:23
DC Universe Online's new series "The Dark Knight" has been launched on April 14, and details of the new episode were highlighted in the same day's live stream. This episode is free as always, and it supports PC, PS 4, and Xbox.
After Perpetua escapes from the Source Wall, she assembles alternate Batmans from various dark multiverses to form the Dark Knights to complete her plan to destroy and reshape the multiverse. The new episode's story is set on a backdrop of Perpetua's near-completion of plans and the devastated Washington District. Faced with this situation, whether you are a Heroes or Villains, you must stop Perpetua.
A new weekly and daily open world quest has been added to Dark Knights: Death Metal DC. Players above level 15 can participate and start the quest by looking for the Death Metal DC option in the Warp Menu.
First, the new Duo, Dark Knights: New Apokolips, is launched, and Grail will assist Wonder Woman to find the source of Perpetua's power on New Apokolips and transfer it to overthrow Darkfather's evil rule.Second, the new Alert titled Dark Knights: Return to Earth 3, Lex Luthor and Death Mental Batman will lead players to destroy Perpetua's throne of power on Earth, joining forces against the Crime Syndicate.Finally, the new Raid is called Death Metal, and players will fight Perpetua themselves, team up with Wonder Woman at the Source Wall to defeat Perpetua and organize her dark plans.
In addition, the new series also introduced death metal as a new currency, added new collectibles and feat titles, etc., and designed new death metal-style new equipment for Batman and Wonder Woman.
The new episodes have indeed brought more exciting plots and challenges to players. You can stay tuned to IGGM for more news. At the same time, whether you are Heroes or Villains, we will provide you with cheap DC Universe Online Cash. As a professional third-party game service provider, IGGM will provide you with perfect services, please contact us at any time.
TRUSTPILOT REVIEWS