Last Epoch Gold
About Last Epoch
As an action role-playing game featuring time travel, you need to face angry gods and dark empires in Last Epoch, struggle in adversity, grow wantonly in the wilderness, and finally need to find a way to survive. Find the way to Eterra and time itself from the void to achieve the final supremacy.
What you can do with Last Epoch Gold?
Last Epoch Gold is the main currency in the game, which can be used to buy many useful items, including weapons, armor, potions, etc. There are also many ways for players to obtain Last Epoch Gold in the game: after the player kills the monster, they will find some gold in the loot, and the player will also receive a certain Last Epoch Gold reward after completing the task issued by the NPC. But accumulating gold through these two methods requires a lot of time.
Buy Last Epoch Gold Easily With All-Round Quality Experience
In order to solve the problem that most players lack gold, IGGM has formed a professional team to provide players with cheap and safe Last Epoch Gold, so that players can enjoy the happiest gaming experience.
Buying Last Epoch Gold at IGGM has the following advantages:
Cheap: Low price is our biggest advantage, and it is also the reason why many customers buy Last Epoch Gold again and again here. The price of Last Epoch Gold at IGGM.com is lower than the market price.
Fast: The fast delivery speed of IGGM is also commendable. The staff on the site take turns working online all day to ensure that all orders are completed within 15 minutes! This is equivalent to going to dinner after buying Last Epoch Gold, and you will almost receive game currency you ordered.
Security: Last Epoch Gold for sale on IGGM are 100% legit, and IGGM has the safest online payment system, so you don't have to worry about information leakage. Please rest assured that we will never let you have any risks during the shopping process, please contact us for resolution if you have any questions.
In all, IGGM is definitely the best place to buy cheap Last Epoch Gold. No matter how much you need, we can meet you! I sincerely look forward to your visit and wish you a happy life and game.
Why Choose IGGM.COM?
Best Price

We're checking with the Market Prices every day to provide you the best Prices.

Security Guarantee

IGGM Provide 100% secure online payment system. The most professional game service provider guarantee the security of products.

Instant Delivery

We have been committed to providing customers with fast delivery and outstanding service. Usually delivering the order within minutes or 24 hours at most.

100% Refund

Received what you purchased or the refund. Once your order is delayed or undeliverable, we are 100% guaranteed to refund your money.

24/7 Support

Our manager will answer all your questions and will be available at any moment.

Great Discount

Become the VIP member of IGGM to gain up to 5% Discount.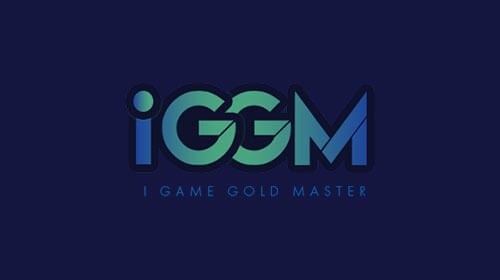 Three Reasons Why Last Epoch Is Worth Playing
Last Epoch is an ARPG developed by Eleventh Hour Games. The reason why it can stand out among many ARPGs is mainly due to the following three reasons.
1. Different Classes And Subclasses
In Last Epoch, there are 5 classes available for you to choose from, they are the Acolyte, Sentinel, Rogue, Mage, and Primalist. The classes vary both visually and thematically. But that's beside the point, there's something very unique about Last Epoch in terms of class choices. That is, the five base classes in the game can be further specialized into one of three mastery classes.

For example, the typical undead, poison, and bone type mage, the Acolyte can be further specialized into a powerful and poisonous Lich, a summoner Necromancer, and even a Warlock. Beyond that, the Primalist can evolve into a shapeshifting Druid, a Shaman, the master of the elements, or even a Beastmaster who commands legions of wolves and other forest creatures.

What's more, all base classes have selectable passive skills. These passive skills can help you build your characters. Among other things, to help Mastery Classes further create specialized builds, the game also introduces more and more passives for this kind of class.

In general, you can create a variety of gameplay according to your own imagination.

2. All Skills Have Their Specific Skill Trees
In Last Epoch, there are over 100 skills across all character classes combined. If you specialize and focus on each skill, you can gain extra experience for the skill you choose. When your skill reaches a certain experience value, you can further unlock a separate Skill Ttree for that skill. You can thus modify the unleashed effects of the chosen skill in hundreds of different ways.

Each Skill Tree's nodes on the skill tree can enhance your skills, ranging from increasing damage, reducing cooldown, or changing them entirely.

Don't be afraid to try different options. Last Epoch has a very forgiving Respec function where they reset all passive skills and Skill Trees.

3. All Loot Is Useful
Everything in the Last Epoch serves some purpose. This alone has an advantage over most ARPGs. Because, in most ARPGs, players need to judge which item to pick up based on the item level. This leads to players often struggling to focus on "white" or "blue" items.

Items in Last Epoch mainly have seven different levels, which are Normal, Magic, Rare, Exalted, Set, Unique, and Legendary by level. Among them, Magic, Rare, and Exalted items can be broken down into Shards. You can use these Shards to craft items and chase certain modifiers.

Unlike other ARPGs, the lower the item level in Last Epoch, the higher its forging potential. Players can pick up whatever items they see, without the trouble of choosing at all.

At the same time, the storage system of Last Epoch is also very large. First, the storage system has a near-infinite number of storage tags and sub-tags. In addition, in order to help players easily sort, the system also provides players with tabs that can be colored and placed with special icons. You don't have to worry about the problem that you can't find it because there are too many items.

Of course, if you want to improve your strength or kill monsters faster in the Last Epoch, it is recommended that you prepare a large amount of Last Epoch Gold in advance. If you have such needs, you can follow this website. You can not only buy Last Epoch Gold here, but also check the news and free guides of various games. IGGM is always looking forward to your arrival.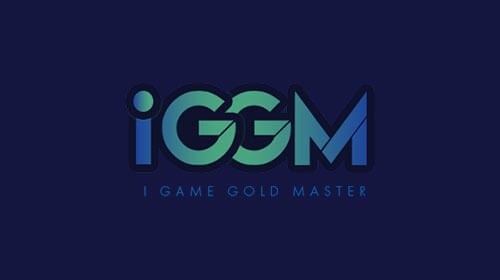 Outstanding Build Guides for Beginners in Last Epoch
Today I have a special guide for everyone, with the current update in Last Epoch which brings new dungeons, new visuals and changes to a lot of the skills, it is going to have a big impact on your builds. So I would like to bring you two top tier starter builds that are cheap and easy to play, if you're looking for proper builds, be sure to check out this epochs builds guide to find the perfect one.
Hammer Throw Crit-Adin
Kicked off with a classic the Hammer Throw Crit-Adin, this build focuses on unleashing as many hammers as possible in every single direction. We do this with the Avatar of the Spire, which removes the spiral hammer throw, but gives us a huge damage increase and allows us to grab extra armor shred and fire shred nodes, which then gives us a lot more single target damage. This build is a lot different than other hammer throw builds, because you don't require smite cast on throw attack, and this is an extremely cheap way to level one of these builds, do not need too much Last Epoch Gold.
Now this build has incredible clear speed, it has moderate boss damage and average survivability, so you're a little bit squishier than other builds out there now. To help with this you can actually swap one of your weapons for a shield to give you a little bit more toughness, and that way you can tank some more damage.
For someone just starting out in Last Epoch, this is a great way to get into the game. You don't have to put too much effort into the build, and like I said at the start, these are cheap and easy builds to play, so if there's one that I do recommend, it's definitely this one. That's mostly from my own personal experience, I actually started out with a necromancer build, but eventually found myself with a hammer throw build, and it was so much fun.
On the other hand, I do recommend this one now in terms of skills. The skills that this build uses are Hammer Throw, Reversal, Sigil of Hope, Holy Aura and Smite. We even have a really nifty trick with auto cast Sigil of Hope, so you don't have to manage those yourself, that's the Crit Paladin.
Upheaval Explosion Totem Druid
I want to talk about our next build and this is one that focuses on the newest Druid skill called Upheaval. I really love the way this skill works bucause it has one of my favourite skills, the Upheaval Explosion Totem. So if you love transforming into a werebear, while harnessing the power of earth to completely just crush everything around you, then this build is definitely right up your alley.
The Upheaval Explosion Totem Druid focuses on summoning groups of thorn totems to dish out continuous damage, but the real magic comes from when you use maul on those totems. With all the right choices, mauling those totems will cause a huge aoe explosion, dealing big damage to anything nearby.
Now one thing to keep in mind with this build is, it might take a little while to reach a point where things kind of feel smooth, so you have to find these thorn totem on hit idles. Once you have a few of those things, it should smooth out pretty quick, and you shouldn't have any issues.
Overall this build has incredibly strong clear speed, incredible boss damage and incredible survivability. However, the damage itself can be inconsistent at times, but beyond that it's still an incredibly strong build, especially to start out with.
If you want to know more recommend Last Epoch Builds, please make sure following the IGGM, more in-game build guides are always coming up in the site.
Trustpilot Reviews