Albion Online Silver
Albion Online Silver 5M

Albion Online Silver 6M

Albion Online Silver 8M

Albion Online Silver 10M

Albion Online Silver 15M

- 1%

Albion Online Silver 20M

- 1%

Albion Online Silver 30M

- 1%

Albion Online Silver 50M

- 2%

Albion Online Silver 60M

- 2%

Albion Online Silver 70M

- 2%

Albion Online Silver 80M

- 3%

Albion Online Silver 90M

- 3%

Albion Online Silver 100M

- 3%

Albion Online Silver 200M

- 3%

Albion Online Silver 300M
WHY CHOOSE IGGM.COM?
BEST PRICE

We're checking with the Market Prices every day to provide you the best Prices

SECURITY GUARANTEE

IGGM Provide 100% secure online payment system. The most professional game service provider guarantee the security of products

INSTANT DELIVERY

More than 90% of orders are processed successfully in less than 15 minutes.

100% REFUND

Received what you purchased or the refund. Once your order is delayed or undeliverable, we are 100% guaranteed to refund your money

24/7 SUPPORT

Our manager will answer all your questions and will be available at any moment

GREAT DISCOUNT

Become the VIP member of IGGM to gain up to 5% Discount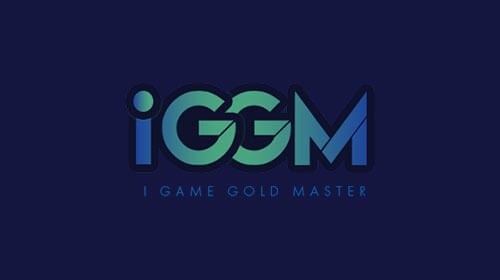 Albion Online: The Offseason Crystal Tournament Starts on August 22
2020-08-12 15:12:44
Ahead of the August 29 Guild Season 19 launch for Albion Online, the Offseason Crystal Tournament is set to begin on August 22. The tournament will run during that weekend running August 22-23.
Here are the rules:
· Participants must use the same team that played the Level 9 match on August 9.
· Each team must assign a Captain and provide names of participants plus one permanent substitute, if desired.
· Battles will be full-loot and players must bring their gear.
· All matches must be initiated via the Energy Manipulator in Martlock.
· Matches will likely run on shorter timers, and teams should be prepared to play matches back-to-back.
· The new Avalonian Weapons that will go-lives with the Rise of Avalon update on August 12 will not be allowed.
And of course, the prize is also great:
· First Place: Each player on the winning team will receive the extremely rare Sabertoot Rex Swiftclaw skin unlock item and 10,000 Gold.
· Second Place: Each player will receive the White Tiger skin unlock item along with 5,000 Gold.
· Third Place: Each player will receive 5,000 Gold.
Of course, if you want to achieve good results in the competition and win prizes, the most important thing is your own gear. I believe this competition will also be very intense. If your team wants to stand out from all participating teams, you need to rely on Albion Online Silver. But if you don't want to spend too much money to buy Albion Online Silver, IGGM will be a perfect choice. The price of the products on IGGM is lower than the market price, and they will provide considerate service and the safest payment system, a 100% guarantee of the product Safety. What's more commendable is the delivery speed of IGGM. After you buy the product, you can have it in a short time.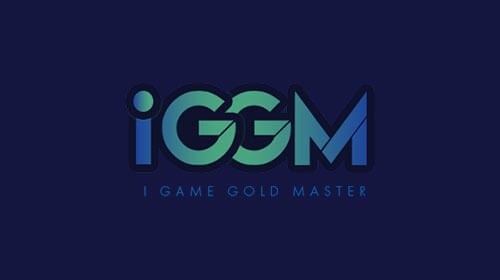 Rise of Avalon Is Coming To Albion Online On August 12
2020-07-28 10:56:33
Albion Online is not updated too frequently, so when Sandbox Interactive announced the exact release date: Rise of Avalon update, players couldn't wait to see its new features, including the Roads of Avalon, Corrupted Dungeons, Avalonian Weapons, etc.
On August 12, the Rise of Avalon is coming and bringing Albion Online into a whole new era.
In this update, it provides a whole new realm to explore where the players can find treasures, resource sites, new creatures and Avalonian enemies to encounter. On the way to Avalon, it offers a wealth of new options for travel, transport, trade and launching attacks, while some smaller guilds looking for a home away from the politics of the Outlands can even place Hideouts and live in the Roads of Avalon.
Also, it added new dungeons full of demons, traps and corrupted beings, as long as they are defeated, the players can receive treasure and Infamy, and improve their rankings on the leaderboards. During the process, a new line of Avalonian Weapons are allowed to be used, and each of which has unique skills, including Lucent Hawk, Majestic Smash, Soul Link, which can be used to craft new artifacts and Avalonian Shards.
There are many changes and improvements coming with the new update, along with an all-new Rogue Adventurer Skin bundle, reduced crafting times, further mobile optimization, and so on.
Albion Online is an attractive MMORPG, and one of its biggest features is the entirely player-driven economy, the in-game virtual currency, Albion Online Silver can be used to buy almost everything, at least, it can make your journey more comfortable.
In addition to farming, IGGM.com can always provide AO Silver to allow players to purchase advanced weapons and equipment. It owns the production technique for Silver, allowing you to cost the least to get the most.
Shopping here, you can enjoy high-quality currency and fast delivery, giving your game a significant boost.
TRUSTPILOT REVIEWS
Rated 5stars on



I got off for 1.5 hours and it was there by the time i logged on
ore2ejuicylucyst

Wry simple and easy purchase thank you
cystore2ejuicylu

I'm glad I've tried this site, it is legit.
ejuicylucystore2

best site ever!!!!!!
ncyforurre

Every time I can get safe and cheap credits from here, it is good!
psretzloff