Torchlight: Infinite Flame Elementium
SERVER
The Shattered Blacksail

Permanent Server
WHY CHOOSE IGGM.COM?
BEST PRICE

We're checking with the Market Prices every day to provide you the best Prices.

SECURITY GUARANTEE

IGGM Provide 100% secure online payment system. The most professional game service provider guarantee the security of products.

INSTANT DELIVERY

We have been committed to providing customers with fast delivery and outstanding service. Usually delivering the order within minutes or 24 hours at most.

100% REFUND

Received what you purchased or the refund. Once your order is delayed or undeliverable, we are 100% guaranteed to refund your money.

24/7 SUPPORT

Our manager will answer all your questions and will be available at any moment.

GREAT DISCOUNT

Become the VIP member of IGGM to gain up to 5% Discount.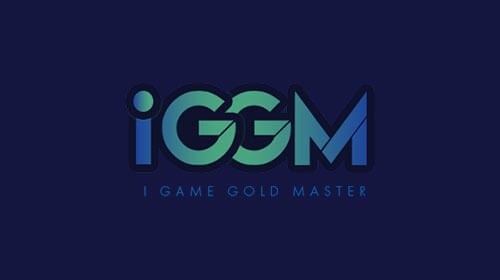 Torchlight: Infinite Season 2 Will Come In January
Just the other day, Torchlight: Infinite developer XD Games released a new trailer. The trailer mainly revealed that on January 12, 2023, Torchlight: Infinite will usher in the latest season, which is Season 2.

Torchlight: Infinite Season 2's theme is Blacksail. In this new season, you will be exposed to a brand new storyline. As the Aemberons devoured each other in The Sea Of Void, more and more wandering souls tried to rejoin the world of the living and sailed hard through the endless darkness. Intrigued by these efforts, Blacksail attempted to take over more worlds under the leadership of the Lord of the Void Sea.

In the Blacksail update, you'll see some tech updates and quality of life changes. For example, you will have the ability to play with controller on PC. Besides that, you will also see better robot optimization, an updated info panel, and even a customizable minimap that you can display as semi-transparent. Of course, in addition to some content optimization, the new season will also introduce new items and winter-themed stuff, which can basically make the new season popular. Next, I will continue to reveal the new content revealed by the trailer, and show some explanations of the developers on their latest blog.
Once Torchlight: Infinite Season 2 launches, you'll be pleasantly surprised to find that whenever you kill monsters in the Netherrealm map, those monsters will drop loot with special "Void Sea Night Flame" affixes, the developers say. If you defeat the final stage boss, you'll find an interactive device called the Void Sea Seal appearing on your map. If you want to break this Seal, you can use any Void Sea Night Flame. Then, you can unlock a random Seal Whisper based on the affix of the Night Flame used. When you break 6 Seals, you can go to the Void Sea End Port to challenge the Bride of Void Sea. After you defeat her, you can steal her treasure. Sometimes she will also drop a Void Sea Invitation. You can use this invitation to challenge the final boss of Season 2. He is the Lord of Void Sea. After you defeat him, you also have a chance to get several unique Legendary Items that drop from him.

As you progress through the new season, you'll also get two new hero items, Hero Relics and Hero Memories. Each of your characters can equip a Hero Relic, and will have up to 3 slots in each Hero Relic. You can fill these slots with collectible Hero Memories. The role of these memories is to provide affixes related to your specialization. This means you can progress and grow your builds with additional loot and loadout slots for more variety.

In Season 2, in addition to adding some new equipment to XTD, you will also find five newly introduced main skills, which are:

Moon Strike


Howling Gale


Thunder Slash


Blazing Bullets


Haunting Abomination

Of course, if you want to have a better performance in Torchlight: Infinite Season 2, then you can use Torchlight: Infinite Flame Elementium to assist you in completing tasks, strengthen your characters and defeat bosses.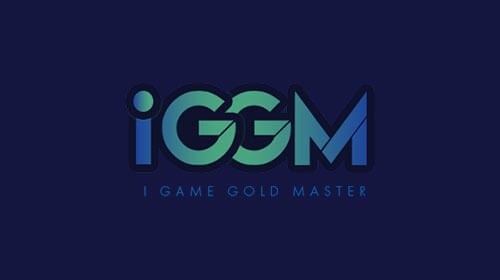 Torchlight Infinite: Can F2P Players Beat Paying Players?
Recently, Torchlight: Infinite developer XD will host a Speedrun competition called "Battle Richie Rich". The campaign aims to explain to many players that the "pay to win" feature does not affect their gaming experience. Therefore, XD also specially invited the heavyweight streamer Rich W Campbell. From now until November 2 (at 2 PM ET /8 PM CEST), any number of F2P (free-to-play) players can compete against him.

If you want to participate in this competition as a F2P player, you must create a new account and make sure that the account does not have any purchase records. Likewise, you can't spend money on this challenge.

And your mutual opponent, Campbell, as a wealthy "whale", can buy whatever he wants in the game at will.
If the above conditions are met, both sides will have a speedrun challenge. All you have to do is to pass Timemark Six - The Time Traveler as fast as you can and defeat the Traveler boss.

If you are able to complete all challenges during this period, you will earn 1,000 Primocyst. If you can both be the winning side and be in the top 10 of all F2P players, you stand a chance of 18,888 Primocyst.

The studio also said that if Campbell wins this speedrun challenge, they will double Campbell's total in-game spending.

Even so, XD believes that F2P players are capable of beating Campbell and becoming the winner. When the challenge is over, the question of whether F2P players can beat paying players will naturally be answered.

We will also keep an eye on the event, and once there is a result, we will post it on our web, IGGM.com as soon as possible. You may wish to take a look at our other services first. For example, we have cheap Torchlight: Infinite Flame Elementium for sale and we can offer you free guides and news for various games. If you have any questions, feel free to contact our 24-hour online customer service!

TRUSTPILOT REVIEWS