Torchlight: Infinite Flame Elementium
Torchlight: Infinite Flame Elementium America 500

Torchlight: Infinite Flame Elementium America 600

Torchlight: Infinite Flame Elementium America 800

Torchlight: Infinite Flame Elementium America 1000

Torchlight: Infinite Flame Elementium America 1500

Torchlight: Infinite Flame Elementium America 2000

Torchlight: Infinite Flame Elementium America 3000

Torchlight: Infinite Flame Elementium America 5000

Torchlight: Infinite Flame Elementium America 6000

Torchlight: Infinite Flame Elementium America 8000

Torchlight: Infinite Flame Elementium America 10000

Torchlight: Infinite Flame Elementium America 15000

Torchlight: Infinite Flame Elementium America 20000

Torchlight: Infinite Flame Elementium America 30000

Torchlight: Infinite Flame Elementium America 50000
WHY CHOOSE IGGM.COM?
BEST PRICE

We're checking with the Market Prices every day to provide you the best Prices

SECURITY GUARANTEE

IGGM Provide 100% secure online payment system. The most professional game service provider guarantee the security of products

INSTANT DELIVERY

More than 90% of orders are processed successfully in less than 15 minutes.

100% REFUND

Received what you purchased or the refund. Once your order is delayed or undeliverable, we are 100% guaranteed to refund your money

24/7 SUPPORT

Our manager will answer all your questions and will be available at any moment

GREAT DISCOUNT

Become the VIP member of IGGM to gain up to 5% Discount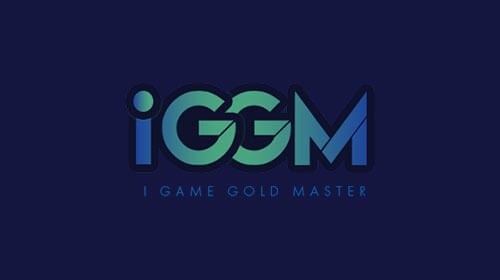 Torchlight Infinite: Can F2P Players Beat Paying Players?
Recently, Torchlight: Infinite developer XD will host a Speedrun competition called "Battle Richie Rich". The campaign aims to explain to many players that the "pay to win" feature does not affect their gaming experience. Therefore, XD also specially invited the heavyweight streamer Rich W Campbell. From now until November 2 (at 2 PM ET /8 PM CEST), any number of F2P (free-to-play) players can compete against him.

If you want to participate in this competition as a F2P player, you must create a new account and make sure that the account does not have any purchase records. Likewise, you can't spend money on this challenge.

And your mutual opponent, Campbell, as a wealthy "whale", can buy whatever he wants in the game at will.
If the above conditions are met, both sides will have a speedrun challenge. All you have to do is to pass Timemark Six - The Time Traveler as fast as you can and defeat the Traveler boss.

If you are able to complete all challenges during this period, you will earn 1,000 Primocyst. If you can both be the winning side and be in the top 10 of all F2P players, you stand a chance of 18,888 Primocyst.

The studio also said that if Campbell wins this speedrun challenge, they will double Campbell's total in-game spending.

Even so, XD believes that F2P players are capable of beating Campbell and becoming the winner. When the challenge is over, the question of whether F2P players can beat paying players will naturally be answered.

We will also keep an eye on the event, and once there is a result, we will post it on our web, IGGM.com as soon as possible. You may wish to take a look at our other services first. For example, we have cheap Torchlight: Infinite Flame Elementium for sale and we can offer you free guides and news for various games. If you have any questions, feel free to contact our 24-hour online customer service!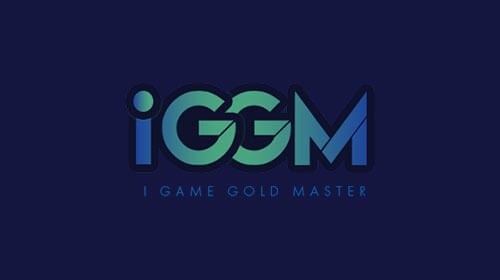 Complete Guide On Talent Nodes In Torchlight: Infinite
There are a total of three different kinds of Talent Nodes in Torchlight: Infinite. Talent Nodes also can be called "Rarity" of the talent because they can sort talents in terms of availability, accessibility, and worth in ascending order. The following is a specific introduction to the three Talent Nodes.

Micro Talents
After you choose your starting heroes, the first thing you have to do is to equip them with talents. Among all Talent Nodes, the first you have to choose is Micro Talents. These are the base talents that can be populated in talent panels. And their function is to enhance the basic attributes of the heroes.
For example, if you choose a Micro Talent for your hero, that hero's Attack Damage will increase by 12% or Health Points will increase by 20%.

After you've added raw power to your chosen hero, you can select other types of Talent Nodes to enhance that hero.

Medium Talents
If you want to customize the playstyle and game mode of your chosen hero, you can choose Medium Talents. You can use these talents to directly enhance the skills you use, or you can increase the damage caused by the skills. For example, when you cast the Main Skill every 2 seconds, your Fire Damage to the victim can be increased by 20%. At the same time, if you want to make the situation of the game work in your favor, you can also use Medium Talents to provide additional effects for this purpose.
Core Talents
Since Core Talents form the core of a hero, this type of talent is arguably the most important of all talents. In each Talent Nodule there are 2 slots where you can put two different Core Talents.
Each hero has a total of three different Core Talents. However, when you pick Core Talents for each of your Major Core Talent Nodule, you can only pick one of them.

The role of Major Talent Nodules is to provide some special abilities to the heroes of your choice. For example, "Damage ignores enemy fire resistance".

It is also very easy for the player to get all the Talent Nodules. Since they get a Talent Nodule every time they level up, this purpose can be accomplished as long as they reach level 80. Of course, there are some additional Talent Nodules that can only be obtained after completing the main quests.

Through my analysis, have you learned more about Talent Nodes in Torchlight: Infinite? If so, you can continue to take a look at our web, IGGM.com. We update the news and guides of different games every day. Of course, we also provide other services. If you want to buy Torchlight: Infinite Flame Elementium, we can also meet your needs. If you have any other questions or needs, please feel free to contact our 24-hour online customer service!

TRUSTPILOT REVIEWS