Diablo 4 Items
Gems

Consumables

Legendary Aspect

Nightmare Sigils

Others
All

Amethyst

Diamond

Emerald

Ruby

Sapphire

Topaz

Skull
All

Generic Aspects

Barbarian Aspects

Druid Aspects

Necromancer Aspects

Rougue Aspects

Sorcerer Aspects
All

Sacred Sigils

Ancestral Sigils
Crude Amethyst

Chipped Amethyst

Amethyst

Flawless Amethyst

Royal Amethyst

Crude Diamond

Chipped Diamond

Diamond

Flawless Diamond

Royal Diamond

Crude Emerald

Chipped Emerald

Emerald

Flawless Emerald

Royal Emerald

Crude Ruby

Chipped Ruby

Ruby

Flawless Ruby

Royal Ruby

Crude Sapphire

Chipped Sapphire

Sapphire

Flawless Sapphire

Royal Sapphire

Crude Topaz

Chipped Topaz

Topaz

Flawless Topaz

Royal Topaz
Diablo IV Release Date & Platforms & Basic Info
Release Date: June 6, 2023
Platforms: PlayStation 5, Xbox One, PlayStation 4, Xbox Series X and Series S, Microsoft Windows.
Diablo IV, the latest official work in the Diablo game series, which is independently developed and published by Blizzard Entertainment. We live in a dark and foreboding world filled with demons, monsters, and other sinister creatures. Players will once again take on the role of a hero, battling their way through hordes of enemies and collecting powerful loot along the way. Be vigilant and control characters to complete corresponding tasks and kill more enemies when Lilith is wreaking havoc.
What Are Diablo 4 Items?
Diablo 4 Items is just a general term for all items in Diablo 4. Players who are familiar with the Diablo series know that in the game, we can use various weapons, props, armor and cosmetics to enhance the character's strength and game experience.
Can you buy D4 Items online?
IGGM.COM provides you with cheap Diablo 4 Items on NA/EU/ASIA servers. We have Diablo IV unique items, set items, runewords, runes, miscs, and other D4 items for sale.
Some people may ask why we can't farm D4 Items directly in the game? The answer is very simple, that is, no matter what method we use, it will consume a lot of your precious time and energy to a certain extent and lose the most essential game happiness. Therefore, buying a complete range of Diablo 4 Items on IGGM.com will be more efficient and simpler, and it will be more conducive to truly experience the freshness and excitement that Diablo 4 brings to you.
And we also have a 100% secure online trading system and a 24/7 online customer service team, which is enough to ensure that your Diablo 4 product order will not have any problems. Your accounts would be 0 risk for buying Items Diablo IV at IGGM.com. You can keep an eye on your order status in real time, even if there is an abnormality, our technicians will contact you as soon as possible to solve all problems for you.
Advantages About Buying Diablo IV Items At IGGM.com
First of all, the reason why IGGM can ensure that provide you with the lowest price every day is that we check the market conditions every day, and make the best promotions for you to enjoy, so that you can buy Diablo IV Items a lot at the smallest cost.
Secondly, the reason IGGM can ensure that you receive your bought cheap D4 Items as quickly as possible is that we have the most efficient working team. The moment you place an order, we will arrange delivery for you immediately after confirming your order information. So the entire delivery process can generally be completed within minutes or less, unless you have special delivery requirements, we may delay a little bit, but it will not be too slow.
Thirdly, IGGM can ensure that you enjoy the best D4 Items for sale ordering service because our staff are professionally trained, after you ask us a question or request, we will make the most correct and best offer for you Your satisfactory answer. We will never let you lose faith in IGGM by waiting too long.
Steps To Buy Diablo 4 Items Properly At IGGM.com
(For registered users and tourists)
1. Determine your server (NA/EU/ASIA);
2. Select the category, determine the item you want to buy, and click "BUY NOW" or "ADD TO CART";
3. Fill in the personal information correctly on the shopping cart interface and select the payment method and delivery method;
4. Complete the payment and wait for our staff to deliver the specific D4 Items for you.
If you are still confused about getting D4 Items for sale easily, you are welcome to consult us through 24/7 online chat. We are more than happy to help you. Please trust IGGM.com(Best Place To Buy Diablo 4 Items)! Looking forward to your visit!
WHY CHOOSE IGGM.COM?
BEST PRICE

We're checking with the Market Prices every day to provide you the best Prices.

SECURITY GUARANTEE

IGGM Provide 100% secure online payment system. The most professional game service provider guarantee the security of products.

INSTANT DELIVERY

We have been committed to providing customers with fast delivery and outstanding service. Usually delivering the order within minutes or 24 hours at most.

100% REFUND

Received what you purchased or the refund. Once your order is delayed or undeliverable, we are 100% guaranteed to refund your money.

24/7 SUPPORT

Our manager will answer all your questions and will be available at any moment.

GREAT DISCOUNT

Become the VIP member of IGGM to gain up to 5% Discount.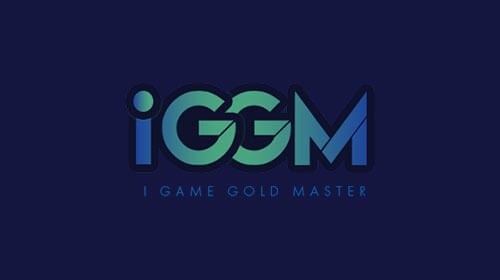 Diablo 4: How To Solve Some Minor Issues? - Items Disappear Randomly & Reset Dungeons And More
While playing Diablo 4, have any of you noticed that items on the ground sometimes randomly disappear? Or when you might want to reset a dungeon, you have to go all the way back to town to do it. These two problems greatly affect the game experience.
Thankfully, it's easy to fix these two issues and a few other niggles to help you create a more enjoyable Diablo 4 experience. Let's get back to the question of random items disappearing from the ground and how to fix it by default.
Item Label Display Fix
If you are in combat at the time, the item will disappear after a 10 second delay. It will then scatter these items around you. You can pin these items on the options menu and change the item label display option to your desired preference. This way, you can quickly grab these items.
Quickly Leave & Reset Dungeons
As for our second point, resetting dungeons quickly and easily without having to go back to town. There is a specific button on the emotion wheel that allows you to simply leave the dungeon you are currently in. You can also rebind it as a key to your choice.
How To Interact With Pet Dogs?
Speaking of going back to town, have you ever wondered why you can't pet a dog that's wandering around? You can actually walk up to the dog to the emotion wheel, and use the "hello emote," next to them, so your character can pat the dog on the head.
Disable Cross Play Functionality
After optimizing your setup as much as possible, try disabling cross play functionality to reduce the number of players loaded into the game world and the overall number of connections. Of course, this also has the downside of not seeing as many players as before. But maybe it's also a blessing in disguise.
Also Read: Best And Worst Things About Diablo 2, Diablo 3 & Diablo 4
Legendaries Mailed To Stash
This was a bit hidden in previous Diablo 4 iterations. But thankfully, now it's right in front of you once you open your inventory. While they might not matter early on, they will matter in World Tiers where your resistances are higher. But they can get nerfed as you clear dungeons and get sweet loot.
Try not to worry if you happen to miss the legendary items and some of Diablo 4 Gold drops. Thankfully, they mail to your stash safe and sound, but be careful. You can only mail about 20 items. So try to keep an eye out for legendary item drops. But if you miss some, don't worry too much about it.
Keep Duplicate Legendaries
Since we're talking about legends, try to save multiples of each legend. If they are beneficial to your character, while you can extract legendary items to imprint their effects on rare items. But the legendary item itself gets destroyed during extraction. This means that you will have to keep multipliers on certain legendary items, depending on how useful and rare they are.
Play How You Want to Play
Last but not least, I know this might sound cliche. But the way you want to play the game changes over time during the lifespan of a Diablo 4 class.
Especially with season 1 coming so soon after its official release, some courses will take time to start rolling. For example Barbarian and Druid, they both need Legendary to be as good as Sorceress.
In any case, you can start the game the way you like to play. Hope these tips can help you solve some of the troubles you encountered in Diablo 4 and get a better gaming experience. I wish you a merry game.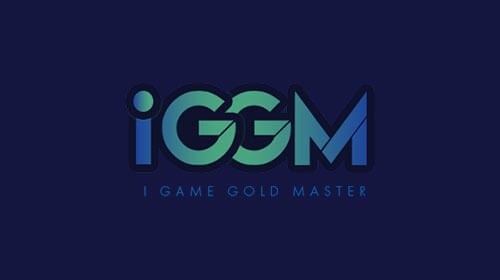 Diablo 4: 5 Things You Need To Know! - Status Effects, Save Gold, World Tiers, Paragon Boards and Level Up
If you're anything like me, you're pretty excited about Diablo 4's release next week. So here is something about what we need to know and prepare before the game starts, so that we can master the skills and enter the status effect as soon as possible.
Status Effects
First, we have health-based effects, Healthy and Injured. Healthy state means we have more than 80% effective HP at the moment, while the Injured state means we only have less than 35% HP.
These status effects significantly affect your gear. You can enable some powerful Aspects and condition your abilities to affect two powerful damage magnification effects, Overpower and Vulnerable.
When enemies are Vulnerable, they take 20% increased damage and have a unique purple aura around their health bar. On the other hand, Overpower gives your active skills a 3% chance to deal with critical damage. By strategically combining certain skills, it can guarantee and overwhelm and utilize the effect of vulnerability for maximum damage.
Save Gold
Also, we need to note that Diablo 4 Gold is not just a currency. When I played the beta, this was crucial to our journey through Sanctuary. And running out of coins can be really frustrating at times.
But thankfully, I was able to get back on my feet without much downtime. Whether I was picking up new gear from the store, unlocking valuable crafting recipes, or investing in my legendary items. Diablo 4 Gold became the key to unlocking my character's true potential. Be careful though, as the gold runs out faster than you think.
Also Read: How To Create A Lightning Storm Druid Build In Diablo 4? - Leveling & Mechanics
World Tiers
There are four World Tiers in Diablo 4, and the first two become available when you create your first character. World Tier 1 is the default selection, while World Tier 2 features more challenging enemies. We can increase not only experience by 20%, but it will also increase gold coins by 15%.
In order to unlock World Tier 3, the aptly named Nightmare difficulty, you'll need to complete Capstone dungeons in World Tier 2.
Cathedral of Light Capstone dungeon is a real challenge in World Tier 2 and with the main story campaign already done. So keep your gear and healing potions well stocked as you make your way to the endgame.
Paragon Boards
I unlock Paragon Boards when your character reaches level 50, and each level has its own set of boards consisting of six types of tiles. Of these, the common tile is the most plentiful and provides a plus-five bonus to one of the four main stats. We distributed magic tiles in clusters and have several advantages.
And rare tiles offer significant power boosts and additional bonuses. At the heart of every board is the legendary tile, which grants your character a new legendary ability. Paragon Board has a major impact on your character's power, so I highly recommend approaching it with a well thought out plan.
How To Level Up Fast?
Now, I know some of you are excited about upgrading. Let's talk about leveling and some tools on how to do it faster. Scaling works with all sources, including Quests and Monster Girls. Advanced monsters will give you more experience. And lower levels yield even less.
Certain buffs in the game, such as Elixirs, Campfires, and teammates who are close to you will give you extra experience, and these buffs will greatly speed up your leveling speed. Increasing the difficulty of World Tier seems to be challenging. But more often than not, this will actually slow down your leveling up in the party. Because the experience gained from monster slaying is shared among all members united throughout the area.
But playing with friends can potentially quadruple your leveling speed. It also means you can sit around town, safe from damage, and let your friends farm XP for you. But I think most of you want to keep your friends. Just don't forget that there are plenty of interesting side quests, not to mention the main storyline.
All in all, I hope this content has helped shed some light on something for you. Hope these can help you. Let us look forward to the arrival of Diablo 4!
TRUSTPILOT REVIEWS