New World Coins
SERVER
US East

US West

EU Central

SA East

AP Southeast
Gemini

Indus

Kay

Lacerta

Perseus

Antillia

Atlantis

Baltia

Bionorr

Eridu

Finias

Gaecrimund

Klomm

Maski

Muspelheim

Niraya

Nysa

Olympus

Penglai

Riax

Roruva

Sanghata

Sanjiva

Suddene

Tapana

Themiscyra

Thule

Uvici

Vieladon

Xanadu

Xeovir

Yama
Breran

Fieryth

Heaxil

Arali

Aukumea

Barzakh

Burotu

Ekera

El Dorado

Hyperborea

Iketho

Kur

Maharova

Murias

Ocadalon

Pangaia

Pleroma
Andromeda

Cosmos

Crush

Diyu

Glougnor

Lane

Pavo

Plaeth

Raedur

Sculptor

Annwyn

Arupa

Aseira

Asgard

Biringan

Cibola

Creonn

Duzakh

Fae

Hades

Ife

Inferni

Irkalla

Istedol

Kamaloka

Kamma

Kasanaan

Kitezh

Kvenland

Laestrygon

Lemuria

Lyonesse

Manasic

Naraka

Nav

Peta

Slaekk

Tirach

Yeuval

Yomi

Zerzura
Aquila

Bolaris

Celoan

Chaeus

Feostri

Ivinet

Machina

Olthigon

Orion

Paradiso

Ursa

Adiri

Joustral

Leuthorr

Mu

Niraya

Nostralanar

Qaessa

Shangri-La

Tamag

Vaikuntha

Wealdis

Xeasiq
Aquarius

Centaur

Corvus

Dromgoole

Lyra

Scorpius

Ephelyn

Samavasarana

Tuma
WHY CHOOSE IGGM.COM?
BEST PRICE

We're checking with the Market Prices every day to provide you the best Prices

SECURITY GUARANTEE

IGGM Provide 100% secure online payment system. The most professional game service provider guarantee the security of products

INSTANT DELIVERY

More than 90% of orders are processed successfully in less than 15 minutes.

100% REFUND

Received what you purchased or the refund. Once your order is delayed or undeliverable, we are 100% guaranteed to refund your money

24/7 SUPPORT

Our manager will answer all your questions and will be available at any moment

GREAT DISCOUNT

Become the VIP member of IGGM to gain up to 5% Discount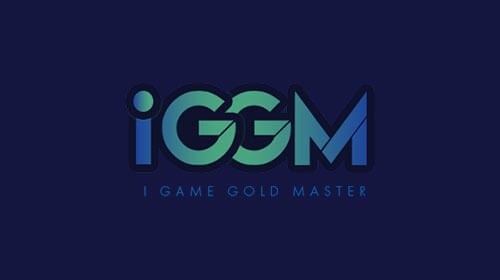 New World: Where To Find Petalcaps?
2021-07-26 13:34:44
Although New World has not been officially released, the closed beta has already started, and many players have already experienced it in advance.
In New World, acquiring resources for crafting weapons and other items is an important part of the game, but figuring out how to find specific materials can seem like a daunting task, especially when you don't know where to find them. Some items are dropped from sources that only spawn in specific locations. One of them is Petalcap.
Petalcap is a tier II earth and protective agent that can be collected from specific fungi found all over the game world.
Specifically, you will find Petalcap by collecting the appropriately-named "Fronded Petalcap" node, which appears anywhere in the territory of Windsward.
Fronded Petalcap will stand out because of its bright green and bulbous appearance. It will also have a dark green stem growing out of the top of it with sparkling light green tips.
Collecting Petalcaps does not require any level of harvesting skills, but you need a sickle. Before heading off to farm Petalcaps, make sure to bring one with you.
Now during the testing period of New World, a lot of attention has been gained. Once New World is officially released, it may be sought after by more fans. At that time IGGM will also provide more game guides.
IGGM will provide New World Coins, and the corresponding pages are now ready, so as long as you have pre-ordered New World, then you can pay more attention to IGGM. As a game service website that always follows the trend, IGGM will always provide the latest game currency, so once New World becomes available, you can also come to IGGM to buy New World Coins to enhance your advantage.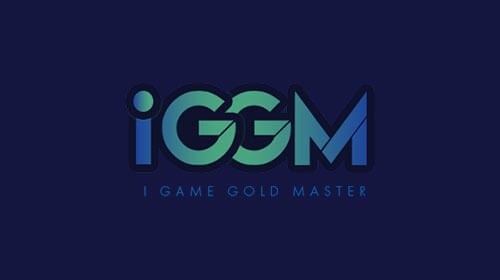 New World: How To Access Its Closed Beta?
2021-07-19 15:29:28
As one of the most anticipated games in 2021, New World has accumulated a lot of fans. Many fans want to jump into the world of Aeternum early through the closed beta. In this regard, IGGM will introduce specific ways of participation.
Although it has been delayed for more than a year, the community has severely criticized the plan of its profit systems. Many players are still excited about the release of New World, and it has become the crown jewel of Amazon Games.
Although New World will be officially released on August 31, players have the opportunity to enter this exciting and unexplored fantasy world in advance during the beta test arranged by the developer.
The testing session is already set, but not everyone has the opportunity to participate. There are some ways you can guarantee yourself a spot or just be selected to participate. Below is all the information about entering the closed beta of New World.
New World closed beta dates & platforms
Starting time: July 20 - 9:30 am PDT/12:30 pm EDT/4:30 pm GMT/6:30 pm CET
End time: August 2 - 11:59 pm PDT/2:59 am EDT/6:59 am GMT/8:59 am CET
Amazon's MMO experience will only be for PCs, and games can be played through Steam. The server will serve players in North America, Europe, Australia and Brazil, so if you live in one of these geographic areas, you will be able to enter the beta if you gain access.
How to access New World closed beat?
There are two ways to choose: signing up through a dedicated page for volunteer testers, or by pre-ordering a copy of the game from the Steam store or Amazon.
Amazon has confirmed that they will allow a random group of testers throughout the beta, so make sure to sign up and pay attention to the emails that invite you to participate during the event.
If you brought New World through Amazon before July 17, you will receive an invitation to the beta on July 19.
If you have pre-ordered New World on Steam, or plan to do so after the beta, you will automatically get access to the test session through the 'New World closed beta' program that appears in the Steam library.
New World system requirements for PC
You need to make sure that the hardware on your PC can meet the minimum system requirements of the MMO:
Minimum System Requirements
* Requires a 64-bit processor and operating system
* OS: Windows® 10 64-bit
* Processor: Intel® Core™ i5-2400 / AMD CPU with 4 physical cores @ 3Ghz
* Memory: 8 GB RAM
* Graphics: NVIDIA® GeForce® GTX 670 2GB / AMD Radeon R9 280 or better
* DirectX: Version 12
* Network: Broadband Internet connection
* Storage: 35 GB available space
* Additional Notes: Internet connection required to play, offers in-game purchases
Recommended System Requirements
*Requires a 64-bit processor and operating system
* OS: Windows® 10 64-bit
* Processor: Intel® Core™ i7-2600K / AMD Ryzen 5 1400
* Memory: 16 GB RAM
* Graphics: NVIDIA® GeForce® GTX 970 / AMD Radeon R9 390X or better
* DirectX: Version 12
* Network: Broadband Internet connection
* Storage: 35 GB available space
* Additional Notes: Internet connection required to play, offers in-game purchases
From the above, you can find that you don't need a top-notch PC to meet New World's recommended system requirements. This is all you need to know about running the game without any issues.
If you are interested in New World, you can subscribe to IGGM, because IGGM will continue to follow New World info and update articles in time.
In addition, once New World is released, IGGM will also provide New World Coins, New World Items, and even New World Boosting services. IGGM is fully prepared for it and now only waits for the release of New World.
TRUSTPILOT REVIEWS
Rated 5stars on


4.9 out of 5 (Average Rating of 4338 reviews)

Very friendly and efficient. This was a very easy transaction.
eebybeeb

The most reliable company I have used for this service.
tvlongjum

Would recommend and will shop myself again soon.
arcusabbo

Quick and secure service, been a member for years, always good service and very polite and understanding.
vezoxgami

Fast - Easy - Always stocked up.
mollyjbro