New World Coins
SERVER
US West

US East

EU Central

SA East

AP Southeast
Amarah

Castle of Steel

Lilith

Maramma

Orofena

Seer

Valhalla
Aaru

Abaton

Artemis

Asgard

Barri

Caer Sidi

Cleopatra

Crassus

Dry Tree

Imhotep

Jupiter

Kronos

Morgaine

Nysa

Nyx
Artorius

Devaloka

Gaea

Mayari
WHY CHOOSE IGGM.COM?
BEST PRICE

We're checking with the Market Prices every day to provide you the best Prices.

SECURITY GUARANTEE

IGGM Provide 100% secure online payment system. The most professional game service provider guarantee the security of products.

INSTANT DELIVERY

We have been committed to providing customers with fast delivery and outstanding service. Usually delivering the order within minutes or 24 hours at most.

100% REFUND

Received what you purchased or the refund. Once your order is delayed or undeliverable, we are 100% guaranteed to refund your money.

24/7 SUPPORT

Our manager will answer all your questions and will be available at any moment.

GREAT DISCOUNT

Become the VIP member of IGGM to gain up to 5% Discount.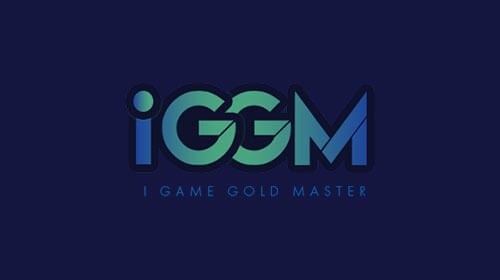 New World: How To Farm Harbinger Set?
In this article, I will talk about sets you can collect in New World. This is especially important because of the new raid being added in the next few months. So, taking the time now to get it and having it upgraded would be a great use of your time.
The set I am talking about is the Harbinger Set or rather in this case sets. The Harbinger Set as you probably know comes in three variants: light, which is Intellect, medium, which is Dex, and heavy, which is Con.
What I especially like about this set is that you can mix and match the pieces to your desired attribute benchmarks. Some elect mix with con or some decks mixed with con. It makes the set as a whole a lot more unique. And I think it's important for people to focus on now, especially the newer 60s, who may not have a ton of war gear. Because I'm quite sure that the sandworm is going to be Angry Earth. And I had speculated at one time that it may be a beast but it is looking like Angry Earth now. Time will tell, of course, but better to be prepared than not. In any event, this is a very cool set and an amazing set to get you started on the angry Earth. So, why not take the time now when things have slowed down to complete it?
Next, I plan to share with you how I farmed it. In some cases, I went back and recorded farming pieces I already had because people have commented that they may not potentially still work, but I have tested them today and they do still work.
First, the easiest pieces we will be going to farm will be the helmet in the booths. For these you will want to head to re-quarter to the Siren's Stand, you can get to this area quite easily by simply running in and avoiding the attacks. I will show you the entire route now because in the past people have gotten confused about where to go and ended up dying.
Now, once you're here simply target this NPC, who is called Sirensong Lackey. Shoot her and then walk back to this area here and she will reset and then repeat. If you want to kill her faster, you can use New World Coins to equip yourself.
After about four or five kills, simply run up here and jump up and collect your loot again. I will point out here this wall requires you to block jump. How you do this is to hold the block while jumping. Hold it the entire time as you jump. It is in a buggy wall. It just requires this to be done.
There is also if you wish a second option and that is by killing the brute. He also drops these you simply aggro him and run into this Canopy, which also still works as I tested it today. It works much the same way as the Wilderness Ward. Simply stay under the Canopy and you'll be fine.
Next, we have the chest pieces and gloves. This is the most annoying part of the farm simply because there are six possible drops. Three gloves and three chests and that's on top of getting them to drop. But it is more than doable. I did it in one day of farming, so you can also do it. Just be patient.
You're going to want to come here to the mines in Embossed inferior and the things you're going to want to be killing are the Scorchvein Supply Guards and the Snipers. These are the only two mobs that drop them. I do recommend posting and looking for a group to farm these and you'll get it done in no time.
Finally, the pants. These are also easy ones. For these, you will want to head back to rick water and enter into the pools. Once here, you can then run through and get to this location where I'm standing.
From here, you can range the boss Root Bound relatively safely and the pants should drop quite quickly because he always drops a bag. In between spawns, if you're strong enough, you can also farm the surrounding mobs as they will also have a chance to drop the pants.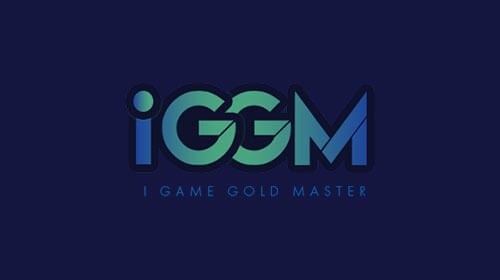 New World's Legacy Of Crassus Officially Released On February 21, 2023
New World will have a new event coming. Here I will tell you all the details about this matter. The thing we're about to see is the called Legacy of Crassus.
Of course, these details are not necessarily completely accurate. The event looks like it will feature Cyclops Monstery, and Monsters here say they're threatened by Rome's forces.
In fact, Crassus' forces invaded the southern lands long ago. And using the kindness of the people and Decimus summoned Cyclops Monstery, you will face these enemies in Brightwood Weaver and Eden Grove.
The information about the reward mechanism that will be discussed shortly now will be very accurate. Both of them look really cool, and I don't think this will make it to PTR. It's hard to tell because they haven't actually released any information beyond what we've seen here.
However, the existing rewards are still very attractive. Since it's actually a daily reward, you'll be able to earn one of these rewards if you only kill them once a day. We should note that if you kill these Monsters eight times in eight days, you can actually get all the rewards.
Of course, if you want to get these eight rewards quickly, you can get enough New World Coins on IGGM.com to get the rewards quickly and increase your gaming experience.
Like, if you want fire staff, you'll get it anyway after completing the mission on the eighth day. But your character will also get a Sword, an Eavy Chest Armor, some Heavy Gloves, a Ball, a Fire Staff, a Medium Boots and some Medium Helm.
You also get some Gypsum, some Umboshards and a Special Craft Mod that doesn't actually tell you what it is. But he enhances the effects of items you need to craft.
But is this really going to be something beyond a perk? You can see that the server time it rewards resets is 5am, but it could be 5am local. Here's a pic of Cyclops Monstery, they look pretty cool and I really like them.
Plus, you'll get this reward besides the daily reward you get every time you kill it. So each victory will give you a random Weapon or Army shard with a chance of reaching Level 90, or you get a specially named item from Brimstone Sands or higher. These are basically all drop items.
This is an excellent thing. Chances are you won't like Target getting anything here, but you'll also get some consumables. But I mean, you know, we don't really need those in our lives.
We know the Monster will reach Level 66, and we know you need to do at least thousand damage. And I don't think it's going to be too hard to do, so it should be relatively easy to get the tag as long as you get there in time.
A few things can happen here, and they will Spawn around the map. I wish they could make the icons bigger because they are hard to find. But making them absolutely huge. Obviously that's not what we want right now.
Apparently, it still technically has a store. But I think with this, they're actually going to drop the store entirely. The gear itself drops. I see nothing about mods or restores here.
Of course, I could also be wrong. Either it's missed, or it'll probably work as in the game. So it's clearly not. I don't think spring technically starts until March 20th.
Anyway, it's not a big deal. I think it's just a slight incident with Tie Dissolver, and it's always fun to get a little involved in this sort of thing. I like they try to last at least 8 days, so it makes sense to keep killing them for at least 8 days.
Because you get those rewards, I like they try to make them last for a long time too, because you get random Armor and Gear and Stuff, which is probably the best in the Slot.
Obviously, we'll see what it looks like. You can catch me on Twitch when I launch next week. You should have a great day.
TRUSTPILOT REVIEWS