New World Coins
SERVER
US West

US East

EU Central

SA East

AP Southeast
El Dorado

Isabella

Titan

Yggdrasil

Yonas
Amarah

Avalon

Castle of Steel

Death

Devourer

Heliopolis

Lilith

Maramma

Medea

Minotaur

Olympus

Orofena

Seer

Sentinel

Valhalla
All
A
B
C
D
F
G
I
J
K
M
N
T
Aaru

Abaton

Apophis

Artemis

Asgard

Barri

Caer Sidi

Cleopatra

Crassus

Dracul

Dry Tree

Fate

Galahad

Gawain

Gilgamesh

Imhotep

Jupiter

Kronos

Morgaine

Niflheim

Nysa

Nyx

Tartarus

Tir Na Nog
Arjuna

Artorius

Atlantis

Devaloka

Gaea

Mayari

Nomad

Overlord
Delos

Eridu

Primordial

Sutekh
WHY CHOOSE IGGM.COM?
BEST PRICE

We're checking with the Market Prices every day to provide you the best Prices

SECURITY GUARANTEE

IGGM Provide 100% secure online payment system. The most professional game service provider guarantee the security of products

INSTANT DELIVERY

More than 90% of orders are processed successfully in less than 15 minutes.

100% REFUND

Received what you purchased or the refund. Once your order is delayed or undeliverable, we are 100% guaranteed to refund your money

24/7 SUPPORT

Our manager will answer all your questions and will be available at any moment

GREAT DISCOUNT

Become the VIP member of IGGM to gain up to 5% Discount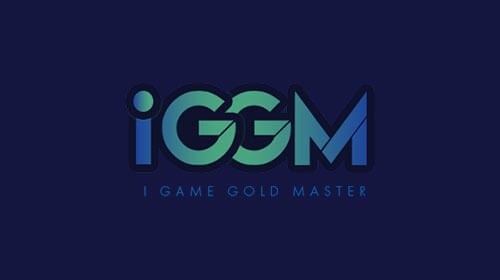 Best Builds For Greatsword And Bow In New World
In New World, players will customize the build that suits them best according to the battle situation. Therefore, meta builds may not necessarily be the best builds in some cases.

Take PvP as an example. This mode is just a small-scale battle between players and players, so more attention is paid to the player's own construction. And some large-scale wars generally pay attention to the cooperation between players. Each player has a role to play, so their builds are primarily meant to serve the group as a whole. In addition, since each server in New World has its own characteristics, players will first consider what type of opponent they will encounter when making a build. As long as your custom build is good, you can use your build to perform well and have the chance to lead your company to victory. Likewise, your company and faction members will think hard about what their best builds are.

All New World players, newbies and veterans alike, need to take care when it comes to customizing their builds and choosing their weapons. That is to fill in their deficiencies according to the conditions of the weapons themselves. Specifically, you'll need to use one weapon to make up for what the other lacks. For example, the higher the Bow's Dexterity, the more powerful the weapon will be. And if Great Sword wants to exert a huge effect, its Dexterity and Strength need to be further improved. So when assigning points, you might as well dump them all on Dexterity. This effect is better than distributing between Strength and Dexterity. Especially when you crank up your Dexterity to 300, you can also deal heavy hits to enemies while dodging quickly. While it says this effect only activates every 10 seconds, combining it with the Aggressive Shift and Keen Posture Great Sword passives provides regular crit damage. Next, I'll focus on a PvP Bow and Great Sword build guide.

Best Build For Great Sword
If you focus more on PvP and PvE modes, then your builds will mainly rely on skills and passives. And these skills and passives mainly come from the Onslaught tree. In this way, if the player still wants to be a tank, he can choose other weapons.
A Great Sword's defense is much lower than its attack potential. But in order to make better use of Great Sword, you must use it under the premise of ensuring good defense. Therefore, you can use the Onslaught skill to upgrade this weapon. This not only guarantees the speed of upgrades, but also allows re-speced points in the future.

There are actually two "stances" in Great Sword, Onslaught and Defiance. Both of these stances are usually triggered by using skills in their respective trees. If you want to pull enemies back when they run away, you can choose the Roaring Rupture skill from the Defiance tree and the Adaptive Rupture passive. The healing aspect of Defiance will allow players to be more self-sufficient while fighting. If you are a Life Staff user in New World and have a good build, then you should definitely try to participate in PvP.

Best Build For Bow
Speaking of Bow's PvP builds, you can basically find them all in the Hunter tree. This is mainly because the Skirmisher track has more close-range abilities, crowd control, and mobility.

Close-range abilities and crowd control are not as useful when using the Great Sword with a Bow, since some players may use the Great Sword for melee combat. If you plan on using bows for close quarters combat, make sure to choose the Evade Shot from the Skirmisher tree in your build. Because this skill has strong mobility. As far as New World weapon tiers go, Bows have been popular in PvP since the game's launch.

Of course, if you want to get more sophisticated weapons in New World, you still need to invest a lot of New World Coins. If you have a lot of money, you might as well prepare more.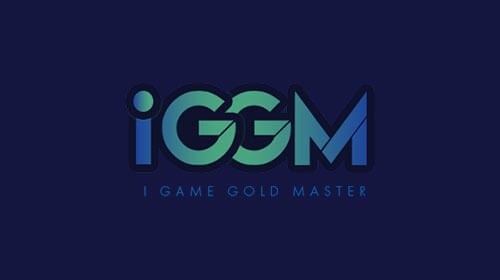 Winter Convergence Festival Returns In New World's Latest Update
Just yesterday, December 6th, New World ushered in its new round of update. In this update, the crafting tiers have been completely overhauled to make it easier for players to obtain, new mutated expeditions have been introduced into the game, and some content has been modified to improve server balance and faction play. But in fact, the most let Players are excited about the return of the Winter Convergence Festival.

The Winter Convergence Festival returns to Aeternum with brightly decorated settlements, holiday quests, a new world boss, and unique rewards. All of the above add to the festive cheer of Aeternum.

As of now, New World, the first MMORPG launched by Amazon Games, has been online for more than a year. The game lost popularity in the early days due to some problems. Fortunately, however, the developers have not given up and have continued to work hard. Now New World has come a long way. Over the past year, New World has undergone several major updates. In these updates, the developers improved the mechanics, added new weapons, redesigned the entire starting experience, and made a lot of changes in terms of progression and crafting in order to make the game process smoother for players. Therefore, compared with the time of release, the current New World, in addition to accumulating many small improvements and greatly reducing the grind, more importantly, the current gameplay has become smoother and more interesting.
As for the return of the Winter Convergence Festival, you can not only see snowfall, northern lights, festive decorations in Aeternum, but also participate in some seasonal activities. Whether you're currently in Everfall, Monarch's Bluffs, Weaver's Fen, Brightwood, or the newly added Brimstone Sands, you can complete some holiday quests by visiting Winter Wanderer. When you complete a holiday quest, you can get Winter Tokens. When you spend Winter Tokens, you can earn limited-time items like emotes, housing items, and holiday skins. If you're lucky, you'll also be able to collect gifts under the various Trees of Light in the settlements. During this event, you can also challenge the new Winter Warrior world boss. This time you can gather more than 20 players to defeat this new world boss. Of course, once you've defeated the Winter Warrior, you can earn special rewards.

In this major update, New World has also added a new mutated expedition. This expedition actually combines the contents of the Starstone Barrows Expedition and the Amrine Expedition. Endgame players will be able to revisit the Amrine Expedition, taking on new challenges and new paths.

Additionally, the crafting tiers have been completely overhauled in this update. As a result, there are now many recipes that can be crafted at any tier without being restricted by tiers. For example, Stat potions, health and mana food, and procedural gear will no longer be gated. However, named gear and more specialized items still require you to travel to higher-tier stations to craft.

The above is the main content of this major update. If you want to complete the holiday quests in this returning event faster or defeat the new world boss faster, it would be a good choice to prepare some New World Coins in advance.

TRUSTPILOT REVIEWS