New World Coins
SERVER
US East

US West

EU Central

SA East

AP Southeast
All
A
B
C
D
E
F
G
H
I
J
K
L
M
N
O
P
R
S
T
U
V
X
Y
Z
Aarnivalkea

Adlivun

Aeaea

Amano Iwato

Amsvartnir

Andlang

Antullia

Argadnel

Asmaida

Asphodel

Atvatabar

Aztlan

Babilary

Balnibarbi

Barataria

Belovodye

Bembina

Bentusle

Bilskirnir

Blefuscu

Boosaule

Bouneima

Brazir

Briedablik

Britannula

Brobdingnag

Caeno

Caerleon

Calnogor

Cantahar

Cantref Gwaelod

Carabas

Castle of Steel

Cedar Forest

Cenculiana

Ceryneia

Charybdis

Chicomoztoc

Chinvat

Cibola

City of Brass

Deipnias

Difu

Dinas Emrys

Dindymon

Dis

Diyu

Dominora

Duguang

Eden

Elaea

Elelin

Elphame

Emain Albach

Empi

Ensipe

Eupana

Euphrates

Falias

Folkvangr

Frislandia

Galunlati

Glubbdubdrib

Hanan Pacha

Harpagion

Heliopolis

Himavanta

Himinbjorg

Hippocrene

Houssa

Hufaidh

Huokang

Hy-Brasil

Idadalmunon

Iriy

Irminsul

Jezirat al Tennyn

Jiuquan

Jiuyou

Jiuyuan

Kaluwalhatian

Karpathenburg

Kay Pacha

Ker-Is

Krocylea

Lemosyne

Lesnik

Lin Lin

Locuta

Loloi

Lukomorye

Maca

Macaria

Maharloka

Maldonada

Maleas

Maramma

Metnal

Mictlan

Minda

Moriai

Morrow

Mu

Nepenthe

Neritum

Nolandia

Norumbega

Nunne Chaha

Oceana

Ogygia

Ohonoo

Olympus

Omeyocan

Onkeion

Onogoro

Opona

Oponskoye

Orofena

Orun

Pahruli

Pleroma

Pluto

Podesta

Pyrallis

Rosetau

Royllo

Ruach

Santu

Savoya

Scheria

Silha

Sitara

Takamagahara

Tamoanchan

Themiscyra

Tlalocan

Topan

Trapalanda

Tritonis

Tulgey Wood

Tumtum

Ute-Yomigo

Utensia

Vaitarani

Valgrind

Valhalla

Vidblain

Vingolf

Vlaanderen

Vyraj

Xibalba

Yaxche

Ydalir

Yinfu

Youming

Ys

Zugen

Zuvendis
All
A
C
D
E
F
I
K
L
M
N
O
P
Q
R
S
T
U
V
Y
Ashok Vatika

Aukumea

Camelot

Celadon

Diranda

El Dorado

Ferri

Iardanes

Killaraus

Kokytos

Kronomo

Kshira Sagara

Lilliput

Linnunrata

Lintukoto

Mag Mell

Manghalour

Midian

Mimisbrunnr

Mulitefao

Neno Kuni

Nidavellir

Ophir

Ortygia

Parima

Phlegethon

Plancta

Pohjola

Ptolemais

Quanlu

Rarohenga

Riallaro

Rivadeneyra

Rupes Nigra

Saknussemm

Samavasarana

Sannikov Land

Sarragalla

Satanazes

Taenarum

Tarshish

Tayopa

Theleme

Tipra Chonnlai

Tlillan-Tlapallan

Tuonela

Uku Pacha

Vourukasha

Yggdrasil
All
A
B
C
D
E
F
G
H
I
J
K
L
M
N
O
P
Q
R
S
T
U
V
W
X
Y
Z
Aaru

Abaton

Acamar

Acrux

Aepyornis

Aiolio

Alastor

Albraca

Alfheim

Alioth

Altruria

Amenti

Annwyn

Antares

Antillia

Apis

Aquila

Arcturus

Argyre

Asgard

Avalon

Bakhu

Balanjar

Baltia

Baltica

Banoic

Barri

Barsoom

Bengodi

Bensalem

Bermeja

Betelgeuse

Bifrost

Bran

Brittia

Caelum

Caer Sidi

Canis

Canopis

Caph

Caprona

Carcosa

Caspak

Cassipa

Charadra

Chryse

Corbenic

Cygnus

Damalis

Delphnius

Diana's Grove

Dry Tree

Duat

Dvaraka

Ekera

Emathia

Erewhon

Eridanus

Eridanus(DE/EN)

Estotiland

Eurytheia

Evonium

Fae

Finias

Fomax

Frisland

Ganzir

Gaunes

Gladsheim

Glitnir

Glyn Cagny

Goldenthal

Gorias

Groclant

Grus

Hades

Harmonia

Harpinna

Hellheim

Hellopia

Heracleion

Hippotae

Hydrus

Hyperborea

Icaria

Idavoll

Ife

Inferni

Iroko

Ishtakar

Ismarus Eta

Ismarus Theta

Izar

Jacquet

Jansenia

Jotunheim

Jumala

Kalevala

Kaloon

Kantia

Karaka

Karkar

Kerguelen

Ketumati

Kianida

Kioram

Kor

Kurhah

Kvenland

Lacerta

Lamian

Larissa

Learad

Lepus

Lesath

Lethe

Lyonesse

Malva

Mandara

Mardi

Marsic

Mayda

Melinde

Menkar

Metsola

Midgard

Montes Serrorum

Murias

Muspelheim

Muziris

Nastrond

Nav

Naxos

Nembus

Nericus

Nexdorea

Niflheim

Noatun

Nowhere

Nysa

Nysos

Opar

Ophir

Otuken

Panchaia

Pavlopetri

Pellucidar

Penglai

Pepys

Perseus

Petermannland

Phaeacia

Pointland

Pollux

Pulotu

Pyrandia

Quivira

Ramaja

Ravenal

Ravenspurn

Rocabarra

Runeberg

Saba

Saena

Sanor

Serpens

Ship-Trap

Silpium

Slavna

Styx

Suddene

Surba

Swevenham

Tabor Island

Takshasila

Tanje

Tartarus

Thrudheim

Thule

Tir Na Nog

Tupia

Una-bara

Urdarbrunn

Ursa

Utgard

Vagon

Vaikuntha

Vainola

Vega

Vicina

Vimur

Vineta

Vyrij

Wachusett

Wonderland

Wood Perilous

Xarayes

Yinjian

Youdu

Yourang

Zanara

Zerzura

Zu-Vendis
All
A
B
D
E
H
I
J
K
L
M
N
P
R
S
T
Alatyr

Albur

Anu

Apsu

Arali

Aratta

Atlantis

Bhuloka

Devaloka

Dilmun

Dunnu

Ekur

Eugea

Hubur

Irkalla

Jianmu

Kasanaan

Kigal

Kitezh

Kukku

Kunlun

Lanka

Liusha

Modun

Morven

Nammu

Naraka

Niraya

Patala

Rukh

Sanzu

Svarga

Tamag

Taparloka

Tuma
All
A
B
C
D
E
F
G
H
I
K
L
M
P
R
U
Y
Z
Acherusia

Adiri

Agartha

Alakapuri

Baralku

Barzakh

Batala

Buzhou

Cretea

Crommyon

Cynthus

Delos

Duzakh

Eridu

Erythia

Fusang

Geatland

Hawaiki

Heorot

Hsuan

Ibabawnon

Kabatakan

Khmun

Kibu

Kressa

Kyphanta

Lagado

Laputa

Lemuria

Lerna

Lindalino

Luggnagg

Myrkalfar

Puyok

Ryugu-Jo

Utopia

Yama

Yomi

Yulbrada

Zara
WHY CHOOSE IGGM.COM?
BEST PRICE

We're checking with the Market Prices every day to provide you the best Prices

SECURITY GUARANTEE

IGGM Provide 100% secure online payment system. The most professional game service provider guarantee the security of products

INSTANT DELIVERY

More than 90% of orders are processed successfully in less than 15 minutes.

100% REFUND

Received what you purchased or the refund. Once your order is delayed or undeliverable, we are 100% guaranteed to refund your money

24/7 SUPPORT

Our manager will answer all your questions and will be available at any moment

GREAT DISCOUNT

Become the VIP member of IGGM to gain up to 5% Discount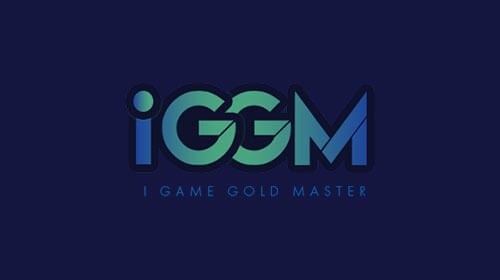 New World: How To Get Legendary Weapons?
2021-10-14 10:51:25
The New World Legendary weapon quest is a series of severe challenges, and they have the best rewards in Aeternum. You can find legendary weapons in other ways, but only through luck and grinding. Unlocking and completing these quests is the only reliable way to obtain them, so that you can successfully obtain them to deal with New World late-game challenges and more difficult PVP battles. IGGM will give you some suggestions.
What are Legendary weapons?
Legendary weapons are usually with the best perks. Legendary weapon quests are the best way to obtain these weapons because they are guaranteed rewards, but you can also obtain other legendary weapon variations at a few points.
At the beginning of the game, you can unlock some recipes for forging weapons, although you need a completely updated crafting station to create them. This requires investment from the settlement's governor, so it is beneficial to establish good relationships with controlling factions and companies.
How to start Legendary weapon quests?
There are some endgame dungeons and arenas, including The Garden of Genesis and Spriggan, which can reward you with legendary weapons, but the drop rate is very low.
To unlock the legendary weapon quests, you need to reach level 60 and have level 20 mastery for the weapon type in question. Go to Mountainhome and talk to Eintou Madaki. In addition, it is convenient to register a house or Inn as a location for your fast travel because you will come back often.
Madaki will let you find the weapon molds needed to craft legendary variants. After completing these, your next step is to find available materials for them.
These are special items unique to each weapon, so you can't harvest them in advance. Each weapon has 7 quests, and every item you need is guarded by a group of elite enemies. So before you get them, you need to be fully prepared. New World Coins will be helpful and can help you deal with the various situations you encounter in New World.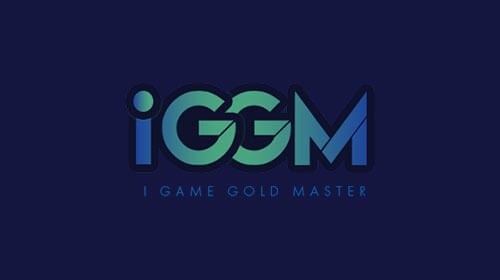 New World: How To Fast Travel?
2021-10-07 15:24:32
In New World, just walking on the map will make the player get bored easily, so you need to move around efficiently in all the fast travel locations in New World.
You can travel quickly from any settlement in this area, but you need to pay for the travel in Azoth. The amount of Azoth you pay depends on the distance you travel and the level of your encumbrance. The price can be lowered, and the factions that control the area can be discounted. If you have sufficient New World Coins, then these will not be a problem for you.
How to fast travel in New World?
Fast travel is relatively easy, you only need to travel to a settlement, open the map to choose a settlement you want to travel to, and click "fast travel".
Another convenient way to travel quickly is to check in to the inn. You can select the inn on the map and choose "Recall to inn" to return easily. However, this ability has a cooldown, so you have to be prepared in advance and don't get caught out.
Fast Travel Locations
You can fast travel to any settlement, outpost, or spirit shrine you have visited before, so this is not a quick way to unlock new areas on the map. You can use this interactive map to find all outposts, spirit shrines and settlements in the area you want to go to.
You can also travel quickly to your home and inn, but you can only check in to one place. Once you travel quickly back to your inn and home, the one-hour cooldown period begins before the next fast travel.
This is about fast travel in New World, which allows you to get to any place faster. IGGM will provide more game tips as the game content unfolds, so if you are a New World player, you can subscribe to IGGM to get more info. In addition, you can also buy New World Coins from IGGM, and our live chat is always available. If you have any questions during the purchasing, please contact our staff.
TRUSTPILOT REVIEWS
Rated 5stars on
4.7 out of 5 (Average Rating of 1398 reviews)

Absolutely zero complaints here! Thanks a ton.
jewels010

Professional treatment. Easy quick and efficient fast delivery
hitmen_rule

Have used this site several times and I have no lt been disappointed. Thank you for such great service!
vkritakar

Very pleased with how smooth everything went! Will certainly use again!
kayla073150

Fantastic fast and reliable service
maypeak