Star Trek Online Energy Credits
STO Energy Credits PC 100M + 10 M

STO Energy Credits PC 150M + 15 M

STO Energy Credits PC 200M + 20 M

STO Energy Credits PC 300M + 30 M

STO Energy Credits PC 400M + 40 M

STO Energy Credits PC 500M + 50 M

STO Energy Credits PC 600M + 60 M

STO Energy Credits PC 800M + 80 M

STO Energy Credits PC 1000M + 100 M

STO Energy Credits PC 1500M + 150 M

STO Energy Credits PC 2000M + 200 M

STO Energy Credits PC 2500M + 250 M

STO Energy Credits PC 3000M + 300 M

STO Energy Credits PC 4000M + 400 M

STO Energy Credits PC 5000M + 500 M
WHY CHOOSE IGGM.COM?
BEST PRICE

We're checking with the Market Prices every day to provide you the best Prices.

SECURITY GUARANTEE

IGGM Provide 100% secure online payment system. The most professional game service provider guarantee the security of products.

INSTANT DELIVERY

We have been committed to providing customers with fast delivery and outstanding service. Usually delivering the order within minutes or 24 hours at most.

100% REFUND

Received what you purchased or the refund. Once your order is delayed or undeliverable, we are 100% guaranteed to refund your money.

24/7 SUPPORT

Our manager will answer all your questions and will be available at any moment.

GREAT DISCOUNT

Become the VIP member of IGGM to gain up to 5% Discount.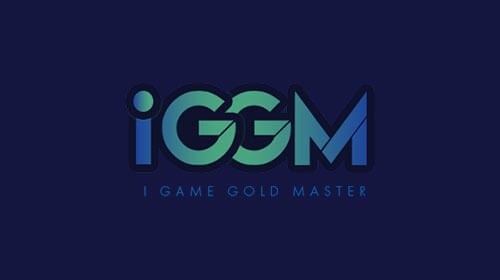 Details On Star Trek Online Ascension
Ascension is Star Trek Online's seasonal and main story update. Players can participate in a new storyline featuring Wil Wheaton. Meanwhile, Ascension has further expanded the Terran Gambit storyline, including a brand new episode and a new TFO.

On September 13, 2022, Star Trek Online Ascension launches first on PC. And just on November 1, all players on different consoles including PS4, PS5, Xbox One and Xbox Series X/S can also experience this brand new storyline and game content.

There is a whole new storyline in Ascension, but Wil Wheaton still plays his role as an evil Mirror version of his character, Wesley Crusher. This time, Emperor Crusher not only accumulates huge Traveler powers but also combines with the Mirror version of V'ger for the union. And because of this, he's one of the most dangerous threats in the galaxy. And all you need to do is complete various new tasks and events in Ascension and defeat Mirror Crusher with other players.

If you're a big fan of Star Trek Online, you can follow and subscribe to the Shacknews Twitch channel. If you have an Amazon Prime account, you can also link it to your Twitch account through Prime Gaming. While you're watching ShackStreams, you'll also receive special prize packs from the platform. For example, you'll have a chance to get one of several keys in the Terran Empire Odyssey Outfit Pack on PC, PlayStation or Xbox. In addition, you will also get:

Terran Empire Odyssey Outfit


One Elite Services Pack


One Small XP Boost

If you log into the Arc Games website, you'll also see instructions for redeeming Star Trek Online codes.

That's all for this article. If you want to know more news about Star Trek Online, you can follow this website. If you are going to buy and sell most items and services, then you must prepare a large number of STO Energy Credits in advance. Fortunately, you can buy STO Energy Credits you need right here. I can guarantee that our price and service must be the best in the industry. Come and buy now!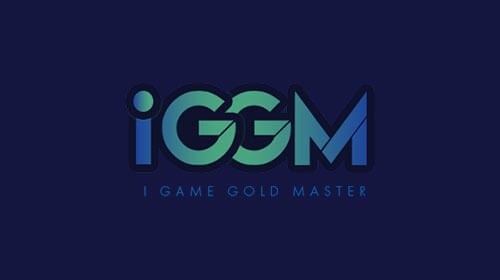 How to Get Your First T6 Ship As Beginners in Star Trek Online
As a free-to-play game, in Star Trek Online you can spend tons of money buying different ships, however there are still many different ways to acquire decent ships, and some of them are very good, completely for free, just via playing the game. So today I'm going to talk about the methods to get them for beginners.


Firstly let's start with talking about the Dilithium Exchange, so before we get into this, many have said the Dilithium Exchange is broken, but I think it is just not work as good as it used to in terms of the exchange rate and the time. I guess it depends on your opinion, if that's broken to you then it's broken, but it still does work for most of people, just takes much longer. Though you get a lot less bang for bucks than you did in the past, but if you're new just starting and you're putting lots of time in it, you can still take advantage of this, and be able to get yourself zen at no cost.


If you don't know what the Dilithium Exchange is, look at your Resources or Asset tab, you'll see you have Dilithium with options. And if you click on Exchange, you can actually post a listing here for Zen. so essentially this in-game resource that you can accumulate by playing, that is actually exchangeable for Zen which is basically one of your currency. So if you wanted to just buy something from the cash shop, you would use your your actual currency and buy Zen. With Zen you would buy stuff from the cash shop. Creating about three characters and using this method, just after months you would be able to buy yourself a ship from the cash shop. So that is one way, and it's probably the most tedious.

Next one that we're going to talk about the Exchange, so if you go to any of your main social zones and go to the Exchange, just search T6 you'll see there is a ton of T6 ships listed on there, they are going to be Lobi ships, Lock Box ship etc. They're going to start you at around 300 million STO PS4/PC/Xbox Energy Credits, which is a pretty good chunk, depend on your platforms. But again, if you have the time on your hands, and you want to put it in, once a day on three characters, it would take you about 100 days to get enough Energy Credits.

There is one more good method for new players, keep following STO official Twitter and other social media accounts, there are always some activities that offer free decent rewards, which can make your T6 ships grinding process more easier than before.

If you want to know more about the STO updates and best place to buy Cheap STO Master Key, IGGM can be the best site for you, do miss it.
TRUSTPILOT REVIEWS