The Elder Scrolls Online Gold
SERVER
PC - North America

PS4 - North America

XBOX - North America

PC - Europe

PS4 - Europe

XBOX - Europe
ESO Gold PC NA 1000K

ESO Gold PC NA 2000K

ESO Gold PC NA 3000K

ESO Gold PC NA 5000K

ESO Gold PC NA 6000K

- 1%

ESO Gold PC NA 8000K

- 1%

ESO Gold PC NA 10000K

- 2%

ESO Gold PC NA 15000K

- 2%

ESO Gold PC NA 20000K

- 3%

ESO Gold PC NA 30000K

- 3%

ESO Gold PC NA 50000K

- 4%

ESO Gold PC NA 60000K

- 4%

ESO Gold PC NA 80000K

- 5%

ESO Gold PC NA 90000K

- 5%

ESO Gold PC NA 100000K
WHY CHOOSE IGGM.COM?
BEST PRICE

We're checking with the Market Prices every day to provide you the best Prices

SECURITY GUARANTEE

IGGM Provide 100% secure online payment system. The most professional game service provider guarantee the security of products

INSTANT DELIVERY

More than 90% of orders are processed successfully in less than 15 minutes.

100% REFUND

Received what you purchased or the refund. Once your order is delayed or undeliverable, we are 100% guaranteed to refund your money

24/7 SUPPORT

Our manager will answer all your questions and will be available at any moment

GREAT DISCOUNT

Become the VIP member of IGGM to gain up to 5% Discount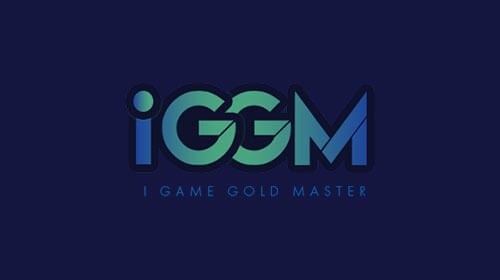 ESO: Blackwood Console Launch Trailer Reveals Expansion Gameplay
2021-06-11 16:58:05
Bethesda released a new game trailer for ESO Blackwood. The new Blackwood DLC will continue the ESO adventure that began in March last year, adding a new area and much new content for ESO players.
The new trailer shows more of the Blackwood area, which is covered by a dense swamp filled with animals and fungus. However, when you want to venture across the realm of Oblivion to complete a new story quest, you will be very excited.
The trailer also shows the battle with some bosses in the new campaign, which is expected to last 30 hours, which is also an impressive number considering that this is only the second chapter of The Gates of Oblivion adventure.
The new story of ESO released Flames of Ambition DLC in March last year, which introduced Mehrunes Dagon and a series of new dungeons. The Blackwood trailer expands the conflict with Mehrunes Dagon because if 4 special artifacts fall into the hands of the villains, Tamriel's land is at risk of being consumed by the Oblivion realm.
In addition to promoting the development of the plot, Blackwood DLC also introduces a companion system for you to explore the content of the game more deeply.
ESO: Blackwood is currently available on PC/Mac, Stadia, Xbox One, Xbox Series X/S, PS4/5.
Now many players have devoted themselves to the game, of course, ESO Gold will also be indispensable. If you don't have extra time to grind ESO Gold in the game, you can come to IGGM to buy the number you need.
IGGM provides ESO Gold on various platforms. Whether you are a PC user, PS45 user, or Xbox user, you can buy the corresponding Gold on IGGM.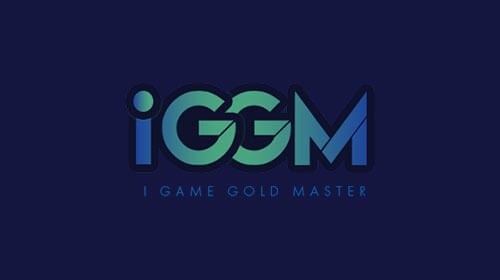 ESO Blackwood: Companions Locations and How To Recruit Them?
2021-06-09 16:57:10
ESO Blackwood's companion system is very attractive. Companions will help you complete quests, missions and explorations, but how do you recruit them and upgrade their skills, this article will show relevant details. A week after being released on PC, ESO Blackwood is now available on all platforms.
Blackwood brings in a swampy and dangerous environment with 9 new treasure maps and many other gameplay features, and a brand new zone appears on the map.
How to recruit companions?
The ESO Blackwood companions are AI-controlled allies and will give you support in battles. Currently, there are two companions for you to recruit in the Blackwood area of ESO.
Bastian Hallix
You can find him in the South of Deepscorn Hollow on the southwest coast of the Blackwood zone.
Mirri Elendis
You can find her in the North of Doomvault Vulpinaz on the north of the Blackwood zone.
After completing the quest of each companion, you can recruit him/her through the Allies tab of the Collectibles category of the Collection menu. You can summon your companions almost anywhere in Tamriel, but there are some exceptions. Companions cannot follow you into PVP or solo areas. In addition, you cannot summon them in the population-limited situation, such as dungeons.
How to upgrade companions?
Using the dialogue system to talk to your companion will give you more opportunities to know more about his/her background story. It also provides companion combat and customization options.
There is a friendship meter between you and your companion. Talk to your companion and take him (her) on adventures. Customizing him (her) will increase the friendship between you and him(her).
A high rate of companion friendships will increase the efficiency of your AI friends and unlock some personal quests.
ESO is now available on PS4/5, Xbox One, and Xbox Series S/X. Xbox Game Pass users can access the game for free, including all expansions until the Morrowind DLC, which means that Blackwood's content is not free.
If you are already a Blackwood player, you won't want to miss any details, so it's exciting to experience all aspects of the game. This process inevitably requires ESO Gold, so if you have enough ESO Gold at any time, it will be very helpful.
In order to welcome the arrival of Blackwood, IGGM has prepared sufficient ESO Gold for a long time. We can not only guarantee a large amount of inventory but also ensure fast delivery. You can receive the ESO Gold you purchased within 30 minutes after placing the order. Fast delivery can enhance your gaming experience.
TRUSTPILOT REVIEWS
Rated 5stars on


4.9 out of 5 (Average Rating of 4269 reviews)

I Ordered from iggm twice and had a great experience. The prices are cheap and I immediately received my gold in-game.
cypherlock

The best gold & item selling service which I am using now for 2 years.
harika.patil9

it was really fast even tho i bought it at 2 am and i had no problems whatsoever im probably going to buy some again if i ever need anything
iccartman4e

Fast, easy, and never any problems! Customer service is friendly and very helpful! Highly recommended!
aulpadron

It feels shady at first buying from a random website, but I got what I wanted in less than 2 hours after sending the money.
ddykibble