The Elder Scrolls Online Gold
SERVER
PC - North America

PS4 - North America

XBOX - North America

PC - Europe

PS4 - Europe

XBOX - Europe
ESO Gold PC NA 500K

ESO Gold PC NA 600K

ESO Gold PC NA 800K

ESO Gold PC NA 1000K

ESO Gold PC NA 1500K

- 1%

ESO Gold PC NA 2000K

- 1%

ESO Gold PC NA 3000K

- 2%

ESO Gold PC NA 5000K

- 2%

ESO Gold PC NA 6000K

- 3%

ESO Gold PC NA 8000K

- 3%

ESO Gold PC NA 10000K

- 4%

ESO Gold PC NA 15000K

- 4%

ESO Gold PC NA 20000K

- 5%

ESO Gold PC NA 30000K

- 5%

ESO Gold PC NA 50000K
WHY CHOOSE IGGM.COM?
BEST PRICE

We're checking with the Market Prices every day to provide you the best Prices

SECURITY GUARANTEE

IGGM Provide 100% secure online payment system. The most professional game service provider guarantee the security of products

INSTANT DELIVERY

More than 90% of orders are processed successfully in less than 15 minutes.

100% REFUND

Received what you purchased or the refund. Once your order is delayed or undeliverable, we are 100% guaranteed to refund your money

24/7 SUPPORT

Our manager will answer all your questions and will be available at any moment

GREAT DISCOUNT

Become the VIP member of IGGM to gain up to 5% Discount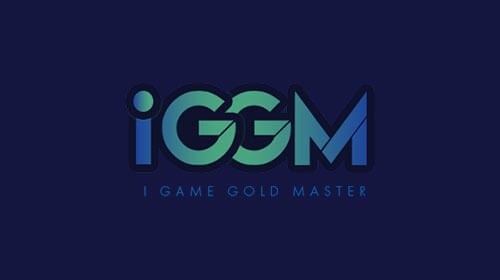 ESO: More Things About Black Marsh You May Want To Know
2021-03-02 16:22:34
In Elder Scrolls Online, Black Marsh, also known as Argonia, is the home of reptilians. This is a dense swamp, and if not properly prepared, hiking is very dangerous. This is an area that requires keen senses, because there are dangerous things in almost every corner. So before exploring the Black Marsh, you need to pay attention to the following things.
Deadly Creatures
The Black Marsh is a harsh natural environment. The local monsters are also very deadly. One of them is Wamasu. It is a large reptile with a tough appearance and is known for its deadly lightning running down its spine. Its mouth can emit light and it can move very fast.
The other is Voriplasm, a creature made of green slime that can strip other animals and humanoids to bones in a few seconds. Voriplasm can create mini Voriplasms, and even control the victim's body, by covering some of their essences.
A unique way of transportation
The Black Marsh is very different from the other province of Tamriel, and another place that makes it different from the others is the unique way of transportation. The Argonians do not use carriages in the Black Marsh area like other races, but use a creature called Rootworm to move around. The travelers submerged themselves in the Rootworm's stomach through the breathing holes.
It is said that rootworms can fly from one city to another in Black Marsh within a few minutes. Although it grows in the stomach of rootworms, Argonian tough skin can resist acid, so it can live in its stomach for a period of time.
Lycanthrope
Most people usually associate lycanthropy with Tamriel's werewolves, but there are also two types in the Black Marsh. In this province, wererocodiles and werelions are two types of lycanthrope stalking in the swamp. Although they are not as many werewolves, they are confirmed to be real in the book - "On Lycanthropy" by ESO 2: Daggerfall.
So if you want to pass through this swamp, you have to be fully prepared, after all, this is very dangerous. So in this process, you may need ESO Gold, you can come to IGGM to buy them. And if you are coming to IGGM for the first time, you can also get a 5% off ESO Gold discount coupon at the coupon center. This means you can use it to buy cheap ESO Gold.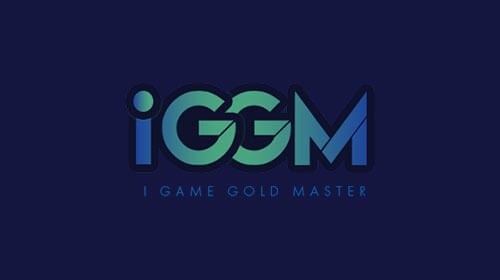 ESO: Eveli Sharp-Arrow, The Bosmer Archer Has Been Revealed
2021-02-24 17:46:55
ESO officially introduced Bosmer Archer, Eveli Sharp-Arrow in Orsinium DLC for the first time. With the release of Flame of Ambition next month, which is the first part of ESO's Gates of Oblivion storyline this year, this talented archer will appear in ESO again.
The Bosmer was born and grew up in Valenwood, arguably one of the best archers Auditia Lentulus, the former Spymaster to the Longhouse Emperors wrote this. The infinitely curious Eveli is described as someone who "reads every book she can get her hands on" and she can create deadly accuracy with her bow. Auditia described this as an extension of her body.
Eveli was first introduced to players in the Orsinium DLC. At that time, players had to travel to Wrothgar and act as quest givers and followers in the adventure of the Orc stronghold. She will return to ESO in this year's Oblivion Gate storyline with Lyranth, so you will travel to Blackwood this summer and the Deadlands later this year. At present, this is the general content we can know. As for more details, IGGM will continue to pay attention to the official news of ESO. Once the latest news is announced, IGGM will notify players in time. If you subscribe to IGGM, you will be first able to know.
As for preparing for the upcoming new content, you can now buy cheap ESO Gold from IGGM. When you encounter difficulties that you can not handle in the game, ESO Gold will definitely play its role in a certain aspect and help you to get rid of the dilemma. Whether you are in NA, Europe, or using PC, PS4, or Xbox, you can find the ESO Gold you need on IGGM.
If it's the first time you come to IGGM to buy ESO Gold, don't forget to get a 5% off discount coupon of ESO Gold at the Coupon Center, so you can buy ESO Gold with less money.
TRUSTPILOT REVIEWS
Rated 5stars on



I got off for 1.5 hours and it was there by the time i logged on
ore2ejuicylucyst

Wry simple and easy purchase thank you
cystore2ejuicylu

I'm glad I've tried this site, it is legit.
ejuicylucystore2

best site ever!!!!!!
ncyforurre

Every time I can get safe and cheap credits from here, it is good!
psretzloff