The Elder Scrolls Online Gold
SERVER
PC - North America

PS4 - North America

XBOX - North America

PC - Europe

PS4 - Europe

XBOX - Europe
ESO Gold PC NA 1000K

ESO Gold PC NA 2000K

ESO Gold PC NA 3000K

ESO Gold PC NA 5000K

ESO Gold PC NA 6000K

- 1%

ESO Gold PC NA 8000K

- 1%

ESO Gold PC NA 10000K

- 2%

ESO Gold PC NA 15000K

- 2%

ESO Gold PC NA 20000K

- 3%

ESO Gold PC NA 30000K

- 3%

ESO Gold PC NA 50000K

- 4%

ESO Gold PC NA 60000K

- 4%

ESO Gold PC NA 80000K

- 5%

ESO Gold PC NA 90000K

- 5%

ESO Gold PC NA 100000K
WHY CHOOSE IGGM.COM?
BEST PRICE

We're checking with the Market Prices every day to provide you the best Prices

SECURITY GUARANTEE

IGGM Provide 100% secure online payment system. The most professional game service provider guarantee the security of products

INSTANT DELIVERY

More than 90% of orders are processed successfully in less than 15 minutes.

100% REFUND

Received what you purchased or the refund. Once your order is delayed or undeliverable, we are 100% guaranteed to refund your money

24/7 SUPPORT

Our manager will answer all your questions and will be available at any moment

GREAT DISCOUNT

Become the VIP member of IGGM to gain up to 5% Discount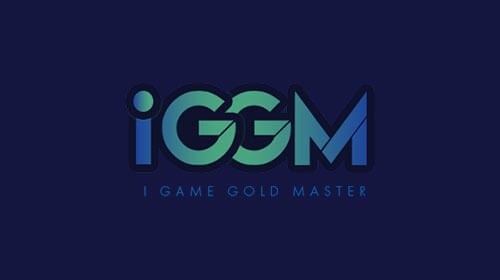 ESO Guide: How To Become A Vampire? And What're The Benefits?
2021-05-10 13:54:23
In ESO, becoming a vampire will allow you to open up a new skill tree, which is exciting. Unlocking skills are powerful, but vampires also have shortcomings. Your character will gain new weaknesses, which will also change the way you play the game.
This article will tell you different ways to become a vampire in ESO, and will show its shortcomings so that you can make choices based on your situation.
How to become a Vampire?
There are 3 ways to turn your character into a vampire, two of which are available in the game, and the other is available for purchase. After becoming a vampire, you will start as a vampire in stage 1, and you can rise to stage 4 by biting people.
Get infected by Bloodfiend mobs
You can find Bloodfiends in different zones of Tamriel. They are vampiric enemies. Bloodfiends generated in a specific location can infect you by attacking you, but the chance of being infected by Bloodfiends is slim, so it may take a while.
To find infectious Bloodfiends, you need to go to Reaper's March, The Rift or Bankorai. In these areas, you will find them randomly appearing at night. These Bloodfiends can infect you, so you need to track them down and absorb some attacks.
Let another Vampire Player bite you
Another way to become a vampire is to be bitten by another vampire player. In order to find vampires willing to infect others, you can talk to the player in the zone chat, or find a vampire guild.
They usually charge Gold or ask for specific items in exchange for biting your character.
Buy Vampirism from the Crown Store
A shortcut to becoming a vampire is to buy Curse of Vampirism from the Crown Store. This requires 1500 Crowns and can only be applied to one of your characters. After purchasing, you will immediately become a vampire with the lowest skill level.
If you want to be the highest level vampire, you can spend 3000 Crows to buy Vampire Skill Tree.
Is becoming a Vampire worth it?
Vampirism gives you brand new gameplay. The new skill tree can unlock some powerful new abilities, such as Blood Scion and Mist Form.
As the vampire stage increases, you will gain temporary weakness, which makes the battle more difficult. For example, in vampire stage 4, your health regeneration is 75% slower than normal, which makes it very challenging to inject endgame activities such as running dungeons and trials.
The vampire stage will also unlock new skills and abilities that mortal players cannot obtain, making you more unique.
These are the strengths and weaknesses of becoming a vampire, you can make your own decision whether or not to become a vampire. For more information about Elder Scrolls Online, you can check it out on IGGM.
And cheap ESO Gold is also available on IGGM. If you need to buy ESO Gold, you can come to IGGM at any time. Our staff is online 24/7.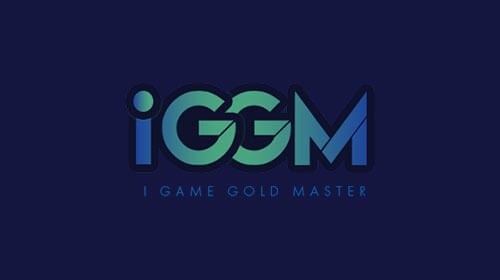 ESO New Trailer Shows Companion System
2021-05-07 16:45:07
ESO: Blackwood Chapter will go live on June 8. It will introduce a new companion system where you will be able to explore Tamriel accompanied by an NPC follower. Before the release, ZeniMax Online Studios has released a new companion trailer showing the partners in action.
When Blackwood Chapter arrives next month, you will get two unique companions - Mirri Elendis and Bastian Hallix. They all have their own set of skills and different behavior preferences. For example, if you pickpocket an innocent person in public, then Bastian may end up disliking you, but on the contrary, Mirri will be very happy to watch you steal from the local shopkeeper.
June 8th will bring more new content than the companion system, new areas, questlines and the next-generation updated Xbox Series X/S and PS5 versions will all arrive. Of course, the companion system is an exciting new addition. In time, they are not the best in dealing damage, but they can bring you a different game experience.
It's less than a month since Blackwood's release, but the previous preparations are enough to arouse the interest of fans. If you want to know more details about your companions, you can check the latest trailer.
IGGM has also been following ESO's related news recently and has also updated information about the two companions, including their backgrounds, so if you want to know more, you can check it out on IGGM.
In addition to providing some game news and guidance, IGGM also provides a variety of game currencies or accounts. The popular game currencies on the market are available here, from Genshin Impact Accounts to WOW Classic Gold. Of course, ESO Gold is also included. If you are a loyal ESO player, you can choose to come to IGGM to buy ESO Gold you need.
TRUSTPILOT REVIEWS
Rated 5stars on



Prompt service! As described.
schi-chan

Im very pleased with the service, it is fast and secure never failed me
Accuntesi

Fast and friendly what more can you ask for.
Ceasar

Nice service, quick & easy.
Jeff Peterson

Amazing service. Easy, fast, and safe!
Slay Cuquyin