The Elder Scrolls Online Gold
SERVER
PC - North America

PS4 - North America

XBOX - North America

PC - Europe

PS4 - Europe

XBOX - Europe
- 10%

ESO Gold PC NA 1000K

- 10%

ESO Gold PC NA 2000K

- 10%

ESO Gold PC NA 3000K

- 10%

ESO Gold PC NA 5000K

- 10%

ESO Gold PC NA 6000K

- 10%

ESO Gold PC NA 8000K

- 10%

ESO Gold PC NA 10000K

- 10%

ESO Gold PC NA 15000K

- 10%

ESO Gold PC NA 20000K

- 10%

ESO Gold PC NA 30000K

- 10%

ESO Gold PC NA 50000K

- 10%

ESO Gold PC NA 60000K

- 10%

ESO Gold PC NA 80000K

- 10%

ESO Gold PC NA 90000K

- 10%

ESO Gold PC NA 100000K
WHY CHOOSE IGGM.COM?
BEST PRICE

We're checking with the Market Prices every day to provide you the best Prices

SECURITY GUARANTEE

IGGM Provide 100% secure online payment system. The most professional game service provider guarantee the security of products

INSTANT DELIVERY

More than 90% of orders are processed successfully in less than 15 minutes.

100% REFUND

Received what you purchased or the refund. Once your order is delayed or undeliverable, we are 100% guaranteed to refund your money

24/7 SUPPORT

Our manager will answer all your questions and will be available at any moment

GREAT DISCOUNT

Become the VIP member of IGGM to gain up to 5% Discount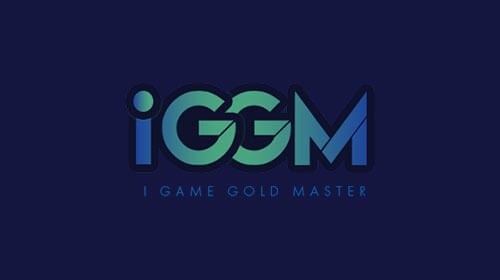 ESO: How To Swap Builds At The Armory Station?
2021-11-23 15:28:22
Before starting today's article, by the way, if you come to IGGM to buy ESO Gold with code "Thanks" from November 23rd to November 30th, you will enjoy 5% off.
Now we can focus on ESO, Update 32 of ESO provides some fixes to the game and some new features, including the Armory system, which is free to all players. This new system will allow the entire build swaps to be completed in one place.
How to access the Armory?
There are two ways to access the armory: an Armory Station or an Armory Assistant. The Armory Station is free to all players and can be purchased from the Crown Store. After you buy it, you can put it in your house to access its benefits. You can also choose to buy the Armory Assistant in the Crown Store, which can provide additional benefits. In the form of a traveling assistant, you can visit the Armory almost anywhere in Tamriel.
When visiting the armory, the available actions will be displayed at the bottom of the screen. Save Build will note the current loadout of the character and save it easy access in the future. Equip Build will swap out the character's current build with the selected build. You can select "Build Settings" to change the name and icon of the builds you created for sorting.
What can the Armory Do?
All Elder Scroll attribute and skill point allocations will be saved for each build, allowing completely different game styles to be implemented immediately when swapped. The new armory system will allow you to swap between saved respecs more efficiently.
All passive and slotted champion stars are included in a build and will be kept when saved in the Armory. If you want to respec Champion Points, you need to spend 3000 ESO Gold, but now you can go directly to the Armory to save any changes.
The armory allows you to change the curse status. If you unlock the Werewolf and Vampire skill lines, you can use different saves to quickly activate and deactivate them, which will save valuable time in curing or reinfecting characters during quests.
Any clothing, weapons, poisons, or accessories you use will be saved to allow for quick swaps to these items in the future.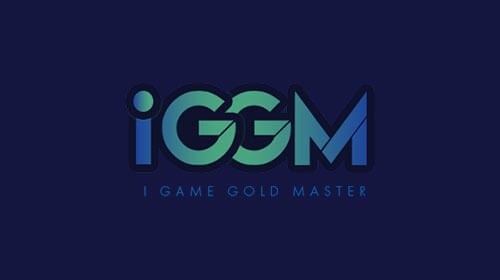 ESO: How To Get The Grothdarr Set?
2021-11-17 15:33:00
Earlier, IGGM has introduced the way to unlock Armory Station, if you are interested, you can click here to view it. Today, we will still talk about an important item- The Grothdarr Set, which is part of the monster helm set. To get it, you need to know the following things.
What's The Grothdarr Set?
The Grothdarr Set is a two-piece set and is part of One Tamriel. It joins the game as part of the monster helm sets, which consist of a helmet and shoulder piece. Like all monster hunter set's pieces, Grothdarr armor is random in armor type (light/medium/heavy) and trait (reinforced/infused/divined, etc.). To get what you want, you need to start some farming. By the way, any time you need ESO Gold during the process, you can come to IGGM anytime.
How to get The Grothdarr Set?
You can get this Shoulder by using an Undaunted key on Gilirion the Redbread's chest. The shoulder type, weight and traits are based on random number generations (RNG) and can come from any dungeon this NPC gives Pledges for. It is worth noting that the Shoulder is not guaranteed to drop, so you need to try a few more times.
To get Helm, you need to go to Vaults of Madness, which is also part of the base game, located in Coldharbour. Only in Veteran mode, the helmet will drop from the last boss, and the weight and traits are also based on RNG.
That's all there is to it, the armor type is random, so if you want a specific version, you may need to take some grinding.
The Bonuses for the Grothdarr Set
* (1 item) Adds1096 Maximum Magicka
* (2 items) When dealing damage to an enemy within 8 meters, you have a 10% chance to create lava pools that surrounds you, dealing 259 Flame Damage to all enemies within 8 meters every 1 second for 5 seconds. This effect can occur once every 10 seconds and is upgraded from a higher of your Weapon or Spell Damage.
Now you can follow the above steps to get this item. IGGM will continue to provide more ESO-related news and game guides. As long as you are an ESO player, subscribing to IGGM may be helpful to you. In addition, another welcome reason for IGGM is the cheap ESO Gold, because as consumable in the game, it is always needed. In the long run, this is a big expense, so finding one website that sells cheap ESO Gold and is legit is what players are looking forward to.
TRUSTPILOT REVIEWS
Rated 5stars on
4.7 out of 5 (Average Rating of 1959 reviews)

Absolutely zero complaints here! Thanks a ton.
jewels010

Professional treatment. Easy quick and efficient fast delivery
hitmen_rule

Have used this site several times and I have no lt been disappointed. Thank you for such great service!
vkritakar

Very pleased with how smooth everything went! Will certainly use again!
kayla073150

Fantastic fast and reliable service
maypeak