The Elder Scrolls Online Gold
SERVER
PC - North America

PS4 - North America

XBOX - North America

PC - Europe

PS4 - Europe

XBOX - Europe
ESO Gold PC NA 2000K

ESO Gold PC NA 3000K

ESO Gold PC NA 5000K

ESO Gold PC NA 6000K

ESO Gold PC NA 8000K

ESO Gold PC NA 10000K

ESO Gold PC NA 15000K

ESO Gold PC NA 20000K

ESO Gold PC NA 30000K

ESO Gold PC NA 50000K

ESO Gold PC NA 60000K

ESO Gold PC NA 80000K

ESO Gold PC NA 90000K

ESO Gold PC NA 100000K

ESO Gold PC NA 200000K
WHY CHOOSE IGGM.COM?
BEST PRICE

We're checking with the Market Prices every day to provide you the best Prices.

SECURITY GUARANTEE

IGGM Provide 100% secure online payment system. The most professional game service provider guarantee the security of products.

INSTANT DELIVERY

We have been committed to providing customers with fast delivery and outstanding service. Usually delivering the order within minutes or 24 hours at most.

100% REFUND

Received what you purchased or the refund. Once your order is delayed or undeliverable, we are 100% guaranteed to refund your money.

24/7 SUPPORT

Our manager will answer all your questions and will be available at any moment.

GREAT DISCOUNT

Become the VIP member of IGGM to gain up to 5% Discount.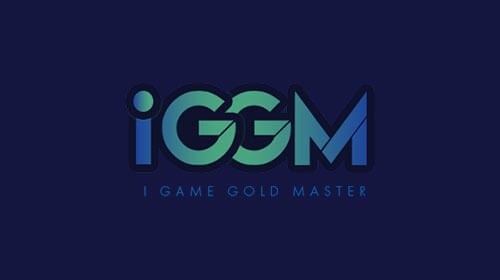 Elder Scrolls Online: Magicka Templar PVP Build Guide
Today is mainly to introduce players to how to create Magicka Templar PVP builds in the latest Scribes of Fate DLC in Elder Scrolls Online.
First, I want to show you my Buffs on the front bar, and some stats on the back bar. I get into Magicka at level 48 and have 16 health remaining. My race is Dark Elf and can use Citrus Filet Buffalo to reach Arjuna Fernandez and Vampire stage 3. I now use Aligned Spell to check the remaining potions in front of the potion bar.
I'm running a summonable Lightning staff that sharpens my Weapons Spell Enchantment, damage output instantly as well. Wilmington will give us a key opportunity to make Magicka Weapons Spell damage output and add 600 Weapons Spell damage to our Magic Damage abilities.
We only get Magic Damage abilities on the front bump of the rear bomb. Players can also use the rest of Staff of Pariah for Magic Absorb Enchantment defenses.
Parai will give us twice the armor of Max Health and increase our physical and spell resistance based on our missing health. I got the rest of Steph's power as a passive to get the main fix for me.
Then, as Monster said, I'm running Blood Spawn. I got this medium head Tricep Enchantment impact Blood Spawn to give us Stem recovery. The complete process will last for 5 seconds, but the cooling time is only 5 seconds, which is really perfect.
Then we'll get one heavy item, Chest of Pariah trying to Enchantment, but the rest of the items are light. So there are five light items, one heavy, and one medium, just to get the full Undaunted Buff.
Then there's the necklace and ring I got from Pariah. Both come with Weapons Spell Damage Enchantment, infused with mana regeneration. I get the same magic on Mythic item, Majestic Mark ring is great to have. If you need these Mythic items, you can also try to get them with enough ESO Gold. We can use these Mythic items to get 200 Weapons Spell Damage and 2314 Armor, which is great.
After the fundamental skill, I use Solar Barrage to get passive 10 more spell damage. This is the perfect dump charge piercing sweep. And I'd do a careful scan on backup time, use guard repentance to lower enemy vigor again, channel focus and extend rituals.
As Champions Point, in Green One, only Break Fall and Steed's Blessing are very important for PVP, and players need to pay attention to getting them. In the blue zone, I get four large Ruffled Strikes to increase our weapon spell damage, while also adding crit resistance to our damage ability resiliency.
Then Feral Invasion increases our weapon spell damage and Arcane Supremacy increases our max mana. In the red zone, I added an extra death rate, and Max Health also increased by 45 points, including increased armor. Rejuvenation increases Rejuvenation and Last Survival Instinct, while core combat skills affected by the status cost 25 less.
That's it, this is Magicka Templar PVP Build I used for Scribes of Fate DLC. Hope this will help you build. If you have any ideas, welcome to communicate in the community. Hope you have a good life.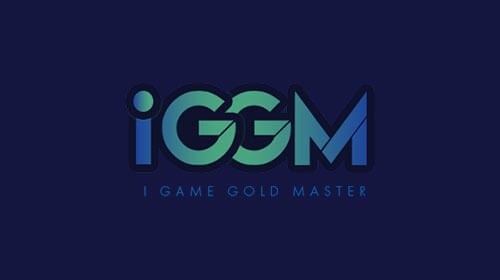 Elder Scrolls Online: A Complete Guide On The Scrying Skill Line
If you want to learn scrying in the Elder Scrolls Online, you've likely seen the random leads that drop all over the place and want to learn how to start getting the artifacts and unique Furnishings that can be acquired from scrying. It takes a while, but it's well worth it. I'm going to be showing you where to acquire the skill line the fastest way to level up your Scrying and a couple of tips for Scrying.
Required DLC
It should also be stated that you will need the Greymore DLC, as it is the prerequisite for scrying in ESO.
Acquiring Scrying & Excavation Skill Lines
To acquire the skill line, travel to Western Skyrim, then travel to Solitude once you're there.
Once in Solitude, travel to this location of the town and talk to Verita Numida. She will provide you with the skill line in the tutorial quest to show you how Scrying works. You will simply strive for an object and then go through the Excavation stage and receive the Excavation skill line. Complete the quest and there you have it. You're able to scry.
Fastest Way To Level Scrying
The best way to level up Scrying is to play through the main quest of Summerset until you arrive at our town. You can skip the main quests of Summerset if you can get a friend or guild member to let you travel to them while they're there.
Upon reaching our town, the boring and long grind begins. Make sure to stick around until the tips and tricks because there are some that are quite useful here. You can grind your Scrying level here until you reach epic grade items in Scrying.
Once you are able to unearth epic leads at scrolling level 5, check your scryable items that are epic grade. The reason you do this is because they provide more experience than the lower grade items, as shown in this chart.
Once you've acquired all the epic grade items you can, head back to our town and continue the grind. It's a very slow process, but it's worth it overall.
Once you're able to strive for master items at scrying level 7, there's really no reason to keep leveling because you will get to the max level by Scrying for the items that you want.
Now, on to the tips and tricks, I will start with the most important one first.
Tip 1
Make sure to equip the Antiquarian's Eye to your quick slot and use it when you're searching for this growing zone. This will point you to the Dig Site.
Tip 2
All leads carry across your characters and what this means is you only have to level up one character Scrying. If you level up more than one character, you're wasting your time and your skill points.
Tip 3
ESO-HUB.COM is an excellent resource for finding the leads that you're searching for. Take advantage of it when you're looking for a certain item.
Tip 4
Using movement speed gear will save you a lot of time when leveling up your Scrying. So, if you have a set or a full medium gear character, take advantage of it.
Tip 5
Many of the best builds in ESO require an Artifact, such as Exemplary Swift Ring, which is worth 500 ESO Gold. Once you reach level 7, I recommend trying to get as many of them as you can, so you don't have to worry about it in the future.
TRUSTPILOT REVIEWS