The Elder Scrolls Online Gold
SERVER
PC - North America

PS4 - North America

XBOX - North America

PC - Europe

PS4 - Europe

XBOX - Europe
- 10%

ESO Gold PC NA 2000K

- 10%

ESO Gold PC NA 3000K

- 10%

ESO Gold PC NA 5000K

- 10%

ESO Gold PC NA 6000K

- 10%

ESO Gold PC NA 8000K

- 10%

ESO Gold PC NA 10000K

- 10%

ESO Gold PC NA 15000K

- 10%

ESO Gold PC NA 20000K

- 10%

ESO Gold PC NA 30000K

- 10%

ESO Gold PC NA 50000K

- 10%

ESO Gold PC NA 60000K

- 10%

ESO Gold PC NA 80000K

- 10%

ESO Gold PC NA 90000K

- 10%

ESO Gold PC NA 100000K

- 10%

ESO Gold PC NA 200000K
WHY CHOOSE IGGM.COM?
BEST PRICE

We're checking with the Market Prices every day to provide you the best Prices

SECURITY GUARANTEE

IGGM Provide 100% secure online payment system. The most professional game service provider guarantee the security of products

INSTANT DELIVERY

More than 90% of orders are processed successfully in less than 15 minutes.

100% REFUND

Received what you purchased or the refund. Once your order is delayed or undeliverable, we are 100% guaranteed to refund your money

24/7 SUPPORT

Our manager will answer all your questions and will be available at any moment

GREAT DISCOUNT

Become the VIP member of IGGM to gain up to 5% Discount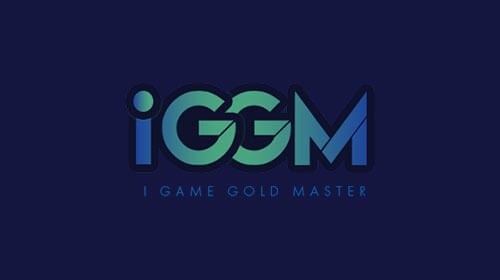 The Elder Scroll Online: Update 34 will be released with High Isle
2022-05-19 14:02:38
To promote the release of a new chapter in The Elder Scrolls Online: High Isle, Bethesda has been releasing previews of the upcoming content lately. Shortly after it was announced that Lord of the Rings actor Billy Boyd would be joining the cast, it was also revealed that Update 34 would be released alongside High Isle.
Update 34 will mainly focus on the improvement of the base game, and new settings and game functions will be added, which will bring players a better gaming experience in the new chapter.
First of all, as the production team promised last year, the game has updated the types of language support and Spanish will be the sixth language it supports. Due to the growing number of players in Spain, Bethesda is also targeting this part of the market. Players can enjoy fully translated game text, including menus, character dialogue, and more.
Second, Update 34 brings an update to the U32 Armory. Mundus Stones will be added to the system, meaning players can save builds with specific Mundus Stones and view them in the preview for each slot. When officially released, this new feature will require re-editing of existing builds.
Not only that, Update 34 adds a new Quick Select Wheel on PC/Mac, now the game has new main and secondary reels, and players have more space to place items in the quick slot and access them quickly. The scope of this feature includes collectible allies, mementos, emotes and tools.
It can be seen from the recently released game announcement that Bethesda has put a lot of effort into the release of The Elder Scrolls Online: High Island, and I believe players will definitely get a better gaming experience.
IGGM will continue to update you with the latest news of The Elder Scroll Online: High Isle. To get a head start before the new chapter opens, you can get The Elder Scrolls Online Gold for sale here, and we will provide you with high-quality services.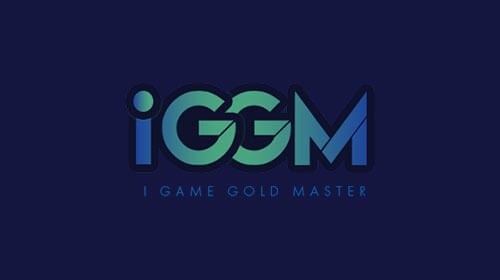 The Elder Scroll Online: Dreadsail Reef Trial Preview
2022-05-16 17:21:24
We are still three weeks away from the official release of High Isle, a new chapter in The Elder Scroll Online. Bethesda has done a lot to attract players to join, in addition to setting a more exciting story and interesting new characters, also announced a new PvE challenge: Dreadsail Reef Trial.
Dreadsail Reef Trial is essentially a 12-player trial that tests players and their teams, with a rich plot and interesting game mechanics.
In this challenge, the Dreadsail is a fearsome gang of pirates who have been threatening the safety of the people of High Isle and Tamriel. Players embark on a quest to annihilate the Dreadsail pirates as part of the mighty Brittany Fleet. The Dreadsail pirates' gang was headed by the Pirate Queen Taleria and established a gathering place called Dreadsail Reef. The ultimate goal of players in this trial is to defeat Taleria.
Before actually facing Taleria, there are still many enemies to defeat, including the Maormer of the Dreadsail and their host of fearsome marine beasts. And there are many boss battles in Dreadsail Reef, which players need to complete by working with their team.
It is worth noting that in the Dreadsail Reef Trial players will be able to get gold and collectibles as rewards for defeating enemies. Include Stormsurge Howler mount, Stormsurge Body and Face Marking. Complete all trials to earn the title "Swashbuckler Supreme". Not only that but after defeating the boss, four sets of special trial suits will be dropped, which will be able to reduce damage to players and teams.
From what Bethesda has revealed so far, High Isle's new content is very cool, and players will be able to experience the wonderful High Isle journey in three weeks. IGGM will bring you the latest news from The Elder Scroll Online. Not only that, but we're providing you with The Elder Scrolls Online Gold for sale to help you get a head start on the new chapter.
TRUSTPILOT REVIEWS