The Elder Scrolls Online Gold
SERVER
PC - North America

PS4 - North America

XBOX - North America

PC - Europe

PS4 - Europe

XBOX - Europe
ESO Gold PC NA 500K

ESO Gold PC NA 600K

ESO Gold PC NA 800K

ESO Gold PC NA 1000K

ESO Gold PC NA 1500K

- 1%

ESO Gold PC NA 2000K

- 1%

ESO Gold PC NA 3000K

- 2%

ESO Gold PC NA 5000K

- 2%

ESO Gold PC NA 6000K

- 3%

ESO Gold PC NA 8000K

- 3%

ESO Gold PC NA 10000K

- 4%

ESO Gold PC NA 15000K

- 4%

ESO Gold PC NA 20000K

- 5%

ESO Gold PC NA 30000K

- 5%

ESO Gold PC NA 50000K
WHY CHOOSE IGGM.COM?
BEST PRICE

We're checking with the Market Prices every day to provide you the best Prices

SECURITY GUARANTEE

IGGM Provide 100% secure online payment system. The most professional game service provider guarantee the security of products

INSTANT DELIVERY

More than 90% of orders are processed successfully in less than 15 minutes.

100% REFUND

Received what you purchased or the refund. Once your order is delayed or undeliverable, we are 100% guaranteed to refund your money

24/7 SUPPORT

Our manager will answer all your questions and will be available at any moment

GREAT DISCOUNT

Become the VIP member of IGGM to gain up to 5% Discount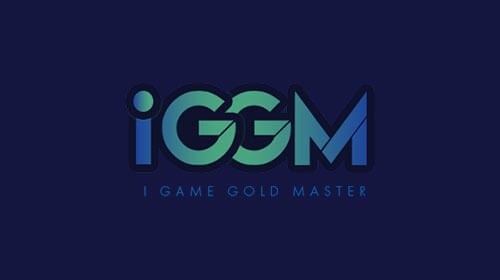 ESO: You Can Earn Crown Crate Item Through Upcoming Endeavors System
2021-04-16 15:55:44
In June, Update 30 will arrive when ESO will provide a way to obtain premium Crown Crate items through in-game actions, which is called Endeavors. These daily and weekly challenges will reward you with Seals of Endeavor, after which you can exchange them for any currently available crown crates items.
The number of Endeavors you can complete every day or every week will change, and the types of tasks you will perform will continue to change. Once the update goes live in June, you will see a list of currently available Endeavors. Complete them and you will get Gold, Experience, and Seals of Endeavor.
ZeniMax Online Studios provides a task list that you can expect to see in the Endeavors system:
* Steal or pickpocket items
* Complete quests
* Defeat enemies using Class or Weapon abilities
* Sell items to vendors
* Craft different types of items
* Defeat different types of monsters
* Harvest resource nodes
With the new Seals currency, you can get any items of Crown Crate items, including any crate consumables (like potions or XP scrolls), pets, cosmetics, and even the very rare Radiant Apex mounts.
In ESO, in addition to finding items in crates, you can also obtain these popular items through gameplay. Any Crown Crate items you obtain with Seals cannot be converted into gems.
The value of each Crown Crate item is different, so if you want to buy some of the most valuable items, you may need to save your Seals of Endeavor. However, there is no limit to the number of seals that can be obtained, if the current crate is not what you are interested in, you can keep them infinitely.
Endeavors are expected to arrive in mid-June, which is around the time of Blackwood's release.
As for the ESO Gold required in Elder Scrolls Online, you can also buy it on IGGM.
And IGGM now has ESO Gold coupons. Once you get the coupon, as long as you come to IGGM to buy ESO Gold, you can enjoy 5% off, which means you can get cheaper ESO Gold.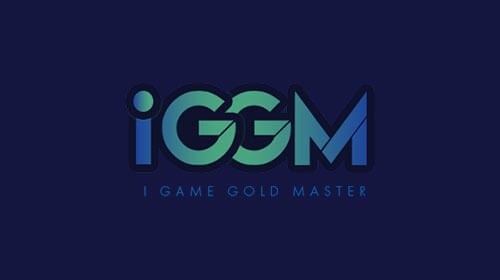 ESO Gave Fans More Details About The Blackwood Chapter In Advance
2021-04-13 16:00:41
Before the arrival of the Blackwood chapter in June, ESO provided fans with some relevant content. ZeniMax Online Studios provides more details about the central city - Leyawiin, the Aronian and Imperial buildings, and what you can expect when roaming in the new world.
If you were a fan of ES4: Oblivion, you will probably know what will happen when Blackwood arrives. Leyawiin played an important role in past games and it will be immediately recognized in ESO.
Jason Barnes, Blackwood Zone Lead, said:" Allying with the Argonian-led city of Gideon, the city of Leyawiin has recently reclaimed its independence after being invaded during the Three-Banners War, However, in other areas, tensions are high. Mysterious cults have sprung up throughout the land, and unusual vault-like Daedric formations have emerged with no explanation of their origin or purpose. "
Leyawiin is composed of various NPCs, including:
* Argonians
* Imperials
* A few Khajiit frm the bordering Elsweyr
Adventure outside the city walls, you will find a lot of dangerous content. The ancient Argonian temple and the mysterious Daedric tomb are waiting for you there. Head to the south, the unpredictable spillway in the Valley leads to the beautiful sunken ruins, surrounded by ancient Ayleid buildings and recent imperial settlements. All of these are a mixture of Argonian and Imperial cultures.
Blackwood zone includes:
* Six Delves
* Two Public Dungeons
* Six World Bosses
* One 12-Player Trial
* Oblivion Portal world events
Blackwood will release the PC version on June 1, and the consoles version on June 8. It will further the storyline of Gates of Oblivion. If you are interested, you can take a look at a free Prologue chapter to get a general idea of what will happen next.
There is still a period of time until June, but you can now prepare for its arrival. Sufficient ESO Gold can guarantee you a good gaming experience. If you want to buy cheap ESO Gold, you can come to IGGM.
IGGM now offers a 5% off ESO Gold coupon, so you won't want to miss it!
TRUSTPILOT REVIEWS
Rated 5stars on



They're quick and they will message you multiple times if needed to ensure you received your stuff. Buy from them.
NickAdam

Super fast delivery and excellent assistance! Too few services are good like this one.
ReseMreseM

I definitely had a positive experience and I will order again! Thank you!
RandisiMattia

Fast delivery, good prices and support excellent.
MattiaRandisi

Perfect service and also very fast highly recommend
Karolin Kohnke