Final Fantasy XIV Gil
SERVER
NA-Final Fantasy XIV

EU-Final Fantasy XIV

JP-Final Fantasy XIV

OC-Final Fantasy XIV
NA - Adamantoise

NA - Halicarnassus

NA - Balmung

NA - Maduin

NA - Behemoth

NA - Marilith

NA - Brynhildr

NA - Seraph

NA - Cactuar

NA - Coeurl

NA - Diabolos

NA - Excalibur

NA - Exodus

NA - Faerie

NA - Famfrit

NA - Goblin

NA - Gilgamesh

NA - Hyperion

NA - Jenova

NA - Lamia

NA - Leviathan

NA - Malboro

NA - Mateus

NA - Midgardsormr

NA - Sargatanas

NA - Siren

NA - Ultros

NA - Zalera
EU - Cerberus

EU - Lich

EU - Sagittarius

EU - Louisoix

EU - Alpha

EU - Moogle

EU - Raiden

EU - Odin

EU - Omega

EU - Phoenix

EU - Phantom

EU - Ragnarok

EU - Shiva

EU - Zodiark

EU - Spriggan

EU - Twintania
JP - Aegis

JP - Alexander

JP - Anima

JP - Asura

JP - Atomos

JP - Bahamut

JP - Belias

JP - Carbuncle

JP - Chocobo

JP - Durandal

JP - Fenrir

JP - Garuda

JP - Gungnir

JP - Hades

JP - Ifrit

JP - Ixion

JP - Kujata

JP - Mandragora

JP - Masamune

JP - Pandaemonium

JP - Ramuh

JP - Ridill

JP - Shinryu

JP - Tiamat

JP - Titan

JP - Tonberry

JP - Typhon

JP - Ultima

JP - Unicorn

JP - Valefor

JP - Yojimbo

JP - Zeromus
OC - Bismarck

OC - Ravana

OC - Sephirot

OC - Sophia

OC - Zurvan
About Final Fantasy XIV
Final Fantasy XIV is a massively multiplayer online role-playing game (MMORPG) developed and released by Square Enix in 2010. It is the original version of the fourteenth work in the Final Fantasy XIV main series. Players create and customize a character, freely participate in the game story, explore the land, fight monsters, and interact with other players.
What is FFXIV Gil?
FFXIV Gil is the general currency used by Final Fantasy XIV players in the game, and it controls all economic trade in the game. Players can use Final Fantasy XIV Gil to get all the items they want, including weapons, equipment, houses, furniture, mounts, and so on. With it, players can continuously improve their skill level to achieve the purpose of game upgrades. In other words, every Final Fantasy XIV player need to rely on FFXIV Gil to survive, so they would better own more FF14 Gil to go further in the game.
Is IGGM the best store to buy FFXIV Gil?
We are a store specializing in MMORPG gold coins that integrates professionalism, safety and cost-effectiveness, and have a very good reputation in the industry. When players enter our website, there will be professionals who will guide online how to buy Final Fantasy XIV Gil. Players don't have to worry about what dangers would happen when they buy FFXIV Gil, we provide a variety of safe payments and online trading system, all of which are reliable. More than 90% of the orders can be completed within 15 minutes. Even if the player's order is delayed or cannot be delivered midway, we will 100% refund. And we can also satisfy many players' desire to spend a small amount of money to buy FF14 Gil a lot. Because we often issue large-scale coupons or codes, and as long as you become a VIP member, you can also enjoy up to 5% discount. You just need to figure out which server you want to buy FFXIV Gil for, and leave the rest to us. We will definitely provide you with cheap FFXIV Gil.
As a long-established store that has been in business for many years and has a huge fan base, we have always upheld the customer first service attitude. Over the years, FFXIV Gil For Sale we provide has always had a high repurchase rate and high praise rate. IGGM is the best place to buy FFXIV Gil, no fraud! For every player who comes here, we will take it seriously to ensure that players get the best shopping experience. If you have any questions about to buy FFXIV Gil, you can always contact our 24/7 Live Chat, they have been waiting for your arrival!
WHY CHOOSE IGGM.COM?
BEST PRICE

We're checking with the Market Prices every day to provide you the best Prices.

SECURITY GUARANTEE

IGGM Provide 100% secure online payment system. The most professional game service provider guarantee the security of products.

INSTANT DELIVERY

We have been committed to providing customers with fast delivery and outstanding service. Usually delivering the order within minutes or 24 hours at most.

100% REFUND

Received what you purchased or the refund. Once your order is delayed or undeliverable, we are 100% guaranteed to refund your money.

24/7 SUPPORT

Our manager will answer all your questions and will be available at any moment.

GREAT DISCOUNT

Become the VIP member of IGGM to gain up to 5% Discount.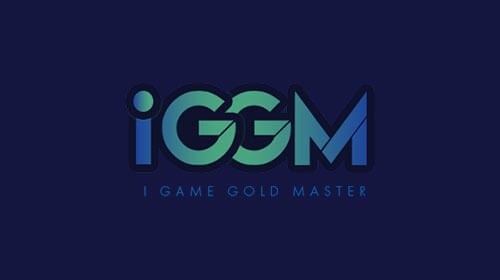 Final Fantasy 14: Some Players Can Get Stormblood Expansion For Free
Recently, new Final Fantasy 14 players can continue their adventures in Eorzea region by receiving a free limited-time expansion on almost all platforms. As soon as this news came out, it aroused heated discussions among players in the community.
The developers of Final Fantasy 14 also explained the matter and said that they are preparing new updates according to the roadmap. Players will be able to see it in the near future.
During this period, Final Fantasy 14 also upgraded some important servers in North American data centers. The main purpose is to change the way the game works, so that Final Fantasy 14 can ensure that the servers can still function normally when players flood in the future.
The server upgrade and maintenance time will be scheduled from April 3rd to April 4th, and will last for 24 hours. At the same time, they will release together it with the new patch 6.38. Although it is not clear what specific impact this server update will have on players. But a recent piece of news about Final Fantasy 14 Starter Edition has caught the attention of many new players.
Final Fantasy 14's second expansion, Stormblood, will be available for free until May 8 to players who have acquired the Final Fantasy 14 Starter Edition on any platform. But this promotion is not applicable to old players who already have Endwalker or new players who are just in the free trial period. Among them, is to include the previously accessible extensions.
Stormblood expansion was first officially released in June 2017. In Stormblood expansion, players can start adventures in Gyr Abania and Far East. At the same time, players can also play the roles of Samurai and Red Mage, rebelling against the dark reign of Garlean Empire.
Stormblood also brings players a new character, Zenos, one of the most iconic villains in Final Fantasy series. Its main mission throughout Stormblood expansion is to fight Warrior of Light.
Although there have been many Final Fantasy 14 players who have had significant differences because of the main storyline of Stormblood before, there have been quite a few conflicts.
However, it is undeniable that there are also some impressive dungeon missions in Stormblood. Whether it is vibrant Shisui of Violet Tides or smoky Doma Castle, players have left many unforgettable memories here.
And many stories in Stormblood can still provide new inspiration for the update of Final Fantasy 14. We believe that in this updated patch, players can experience more new content, including "Return to Ivalice" alliance raid series, part that Final Fantasy 12 and Final Fantasy Tactics players can participate in.
During this update, in addition to the free Stormblood upgrade, new players can also participate in the limited-time free login event of the return of Final Fantasy 14. Returning players can once again experience the four days of free play until May 8th. And you can get rich rewards, including some rare items that can improve equipment and some FF14 Gil.
With the participation of new players and the return of old players, I believe this year's update of the new expansion of Final Fantasy 14 will be another grand event. If you are also interested, don't forget to participate in time!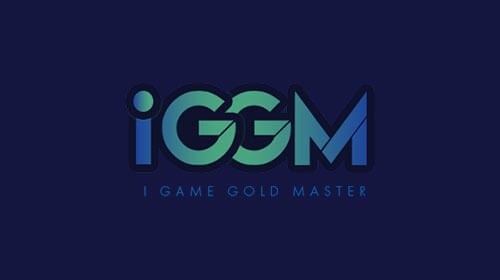 Final Fantasy 14: How Rookie Completes Labyrinth Of The Ancients Quest?
The Raid mission, the player's first challenge in Final Fantasy 14, is to breach the Crystal Tower, enter the dungeon and discover its secrets. To do this, the first thing you need to do is travel through the Labyrinth Of The Ancients.
The following is all the information about this Labyrinth Of The Ancients mission, mainly including the attack mechanism of each boss.
Bone Dragon
The first boss the player encounters in Labyrinth Of The Ancients is Bone Dragon. In fact, it is not difficult to defeat Bone Dragon, but they will resurrect repeatedly it, but in the process, he will not have any powerful attacks.
Just be aware that Platinals may suddenly appear to attack the player during the battle. After they die, their bones will stay in place, and the Platinals will explode upon encountering the corpse, damaging all players present.
If enough Platinals explode, you can even die from massive damage. To avoid this, you should get those Platinals off Bone Dragon early on. That way, when Bone Dragon revives, you'll have enough time to avoid Platinals exploding when they encounter its corpse. Repeat the entire process a few more times and you'll be able to kill Bone Dragon.
Atomos
The second boss in Labyrinth Of The Ancients is actually a group of Atomos. It will be difficult for the player to attack them at first, since a barrier will protect Atomos. To remove this barrier, four players must go to the arena entrance panel. Therefore, it takes the joint efforts of the three Alliances to lower the barrier to killing Atomos.
After the players kill Atomos, they need to wait for Alliances to complete the task together. But remember to stay on the panel until all Alliances complete the mission.
Thanatos
The third boss in Labyrinth Of The Ancients is Thanatos. Before the battle begins, Magic Pots around the arena grant Alliances Astral Realignment Buff. This buff will greatly reduce the damage the player suffers in the later stage.
At the same time, you can also use this Buff to defeat the ghost-like boss, Thanatos. You don't need to worry here, you just need to have the basic equipment.
Allagan Bomb
Allagan Bomb is the fourth boss you'll encounter in Labyrinth Of The Ancients. In battle, each Alliance will encounter a Vassago. Each player can use the tank to lead Vassago to the edge of the arena, preventing it from attacking other players. Allagan Bomb also becomes extremely vulnerable when players kill all three Vassagos, which you can easily take out.
King Behemoth
The fifth boss you'll encounter will be King Behemoth. A green marker will lock players throughout the battle, and Comet will randomly drop at the positions of these markers, causing tremendous damage to the player.
King Behemoth will also use these Ecliptic Meteors to attack players. Players can avoid this attack by simply standing behind a comet until Ecliptic Meteor explodes.
Phlegethon
The ultimate boss the player encounters is Phlegethon. This boss has several telegraphed AoE attacks that players can easily dodge. But when Phlegethon has 50% health left, he unleashes an Ancient Flare in the center of the arena, an attack that does enough damage to kill all players at once.
It also reactivated this attack when Phlegethon has 10% of health remaining. Some players may choose to try to kill Phlegethon before it uses Ancient Flare, but this is also a tremendous risk. They commit if not all players enough, everyone dies. You need to take your chances beforehand to ensure you have enough time to kill Phlegethon.
The above are all the bosses of Labyrinth Of The Ancients. Defeat them and you can successfully complete the task. Don't forget to take your loot. There will be rich points FF14 Gil and rare items to upgrade equipment. Try it out now.
TRUSTPILOT REVIEWS