Final Fantasy XIV Gil
SERVER
NA-Final Fantasy XIV

EU-Final Fantasy XIV

JP-Final Fantasy
NA - Adamantoise

NA - Balmung

NA - Behemoth

NA - Brynhildr

NA - Cactuar

NA - Coeurl

NA - Diabolos

NA - Excalibur

NA - Exodus

NA - Faerie

NA - Famfrit

NA - Goblin

NA - Gilgamesh

NA - Hyperion

NA - Jenova

NA - Lamia

NA - Leviathan

NA - Malboro

NA - Mateus

NA - Midgardsormr

NA - Sargatanas

NA - Siren

NA - Ultros

NA - Zalera
EU - Cerberus

EU - Lich

EU - Louisoix

EU - Moogle

EU - Odin

EU - Omega

EU - Phoenix

EU - Ragnarok

EU - Shiva

EU - Zodiark

EU - Spriggan

EU - Twintania
JP - Aegis

JP - Alexander

JP - Anima

JP - Asura

JP - Atomos

JP - Bahamut

JP - Belias

JP - Carbuncle

JP - Chocobo

JP - Durandal

JP - Fenrir

JP - Garuda

JP - Gungnir

JP - Hades

JP - Ifrit

JP - Ixion

JP - Kujata

JP - Mandragora

JP - Masamune

JP - Pandaemonium

JP - Ramuh

JP - Ridill

JP - Shinryu

JP - Tiamat

JP - Titan

JP - Tonberry

JP - Typhon

JP - Ultima

JP - Unicorn

JP - Valefor

JP - Yojimbo

JP - Zeromus
FFXIV Gil NA - Adamantoise 1M

FFXIV Gil NA - Adamantoise 2M

FFXIV Gil NA - Adamantoise 3M

FFXIV Gil NA - Adamantoise 5M

FFXIV Gil NA - Adamantoise 6M

- 1%

FFXIV Gil NA - Adamantoise 8M

- 1%

FFXIV Gil NA - Adamantoise 10M

- 2%

FFXIV Gil NA - Adamantoise 15M

- 2%

FFXIV Gil NA - Adamantoise 20M

- 3%

FFXIV Gil NA - Adamantoise 30M

- 3%

FFXIV Gil NA - Adamantoise 50M

- 4%

FFXIV Gil NA - Adamantoise 60M

- 4%

FFXIV Gil NA - Adamantoise 80M

- 5%

FFXIV Gil NA - Adamantoise 100M

- 5%

FFXIV Gil NA - Adamantoise 200M
WHY CHOOSE IGGM.COM?
BEST PRICE

We're checking with the Market Prices every day to provide you the best Prices

SECURITY GUARANTEE

IGGM Provide 100% secure online payment system. The most professional game service provider guarantee the security of products

INSTANT DELIVERY

More than 90% of orders are processed successfully in less than 15 minutes.

100% REFUND

Received what you purchased or the refund. Once your order is delayed or undeliverable, we are 100% guaranteed to refund your money

24/7 SUPPORT

Our manager will answer all your questions and will be available at any moment

GREAT DISCOUNT

Become the VIP member of IGGM to gain up to 5% Discount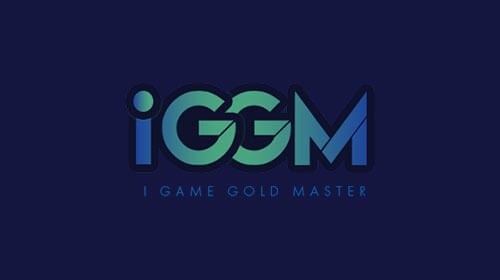 FFXIV: World Visit System Can Work Again
2021-04-17 13:51:39
In FFXIV, the problem of trapping people in the world has disappeared. Square Enix has confirmed that the World Visit System in FFXIV will work as normal. It first stated that after the emergency maintenance on April 15, 2021, the matter seems to have been resolved and will develop better. On April 16th, the journey has started again. It is no longer a problem to visit other worlds now, everyone can do it.
As early as the 5.5 version was released, players encountered problems with the world visit system. They found that they could not travel as usual. Square Enix therefore temporarily shut down all programs. During that time, no one was able to use FFXIV's World Visit system to visit another Home World on their data center. Or, when this takes place, someone happens to be out for a visit, and they will be temporarily trapped there until the repair is completed.
This means an update on Automatic Housing Demolition. Square Enix was also suspended when the world visit system was not working, and the home is expected to be demolished again on April 19, 2021.
Currently, FFXIV is available on PS4 and PC, and PS5 users can also experience the version during its open beta period. Free trials are also available in the beta phase.
If you are already an FF14 player, then you should focus on making your character stronger, buying equipment, food, and Potions in the game, all of which require FFXIV Gil. But it takes a lot of time to get enough FFXIV Gil, but not all FFXIV players have extra time to farm Gil. So for these players, IGGM provides cheap FFXIV Gil. If you need to buy FFXIV Gil, you can come to IGGM at any time.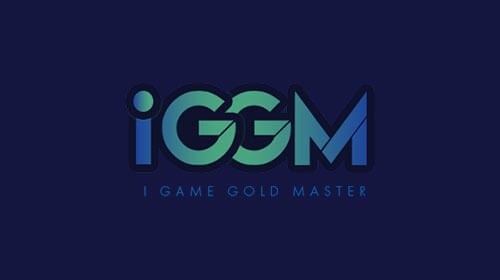 FFXIV Patch 5.5: New Story Quests And Nier Raid Finale Has Landed
2021-04-14 13:59:27
The FFXIV servers are back online, and Patch 5.5 - Death Unto Dawn is now online. This update serves as a mid-point between the expansion before the game, Shadowbringers, and the upcoming expansion - Endwalker. It brings new story fragments, leading directly to Endwalker, and the next part of Nier-inspired raid - YoRHa: Dark Apocalypse. Besides, FFXIV also introduces new quests, balance changes, updates, and more.
Before Endwalker, patch 5.5 introduced some new Main Scenario Quests. Related news indicated that Fandaniel and Telophoroi are planning to rebuild the Final Days, and ominous towers are rising throughout the realm, which sounds creepy.
You can complete the raid of YoRHa: Dark Apocalypse, which got its third and also final part - The Tower at Paradigm's Breach.
As for other new story fragments, the finale of the Sorrow of Welt questline has been released, and there is a new story dungeon - Paglth'an, waiting for you to explore.
Save the Queen questline has also been updated. An area called Zadnor has appeared, and an increased cap has been added.
In patch 5.5, more additional content including past adventures has also arrived in the new game. The Crafter updates will allow you to get new achievements and tools, new trials, mounts, minions, and more.
Square Enix also revealed vaguely about the upcoming Digital Fan Festival from May 15th to 16th. On the first day, they will not show some details about Endwalker but will hold a dev panel and a piano concert.
The new content will undoubtedly bring freshness to players and give you a better gaming experience, so even if Endwalker has not been released, you can still start your adventure in Final Fantasy XIV right now. In order to better meet Endwalker's coming, you can now use FFXIV XIV Gil to continuously optimize your character, from weapons to gear.
And as an indispensable thing in FFXIV, it is feasible to stock up cheap FFIXV Gil as much as possible, because you need it sooner or later. If you don't want to spend extra time on farming Gil in the game, you can come to IGGM to buy it at any time!
TRUSTPILOT REVIEWS
Rated 5stars on



They're quick and they will message you multiple times if needed to ensure you received your stuff. Buy from them.
NickAdam

Super fast delivery and excellent assistance! Too few services are good like this one.
ReseMreseM

I definitely had a positive experience and I will order again! Thank you!
RandisiMattia

Fast delivery, good prices and support excellent.
MattiaRandisi

Perfect service and also very fast highly recommend
Karolin Kohnke