Final Fantasy XIV Gil
SERVER
NA-Final Fantasy XIV

EU-Final Fantasy XIV

JP-Final Fantasy
NA - Adamantoise

NA - Balmung

NA - Behemoth

NA - Brynhildr

NA - Cactuar

NA - Coeurl

NA - Diabolos

NA - Excalibur

NA - Exodus

NA - Faerie

NA - Famfrit

NA - Goblin

NA - Gilgamesh

NA - Hyperion

NA - Jenova

NA - Lamia

NA - Leviathan

NA - Malboro

NA - Mateus

NA - Midgardsormr

NA - Sargatanas

NA - Siren

NA - Ultros

NA - Zalera
EU - Cerberus

EU - Lich

EU - Louisoix

EU - Moogle

EU - Odin

EU - Omega

EU - Phoenix

EU - Ragnarok

EU - Shiva

EU - Zodiark

EU - Spriggan

EU - Twintania
JP - Aegis

JP - Alexander

JP - Anima

JP - Asura

JP - Atomos

JP - Bahamut

JP - Belias

JP - Carbuncle

JP - Chocobo

JP - Durandal

JP - Fenrir

JP - Garuda

JP - Gungnir

JP - Hades

JP - Ifrit

JP - Ixion

JP - Kujata

JP - Mandragora

JP - Masamune

JP - Pandaemonium

JP - Ramuh

JP - Ridill

JP - Shinryu

JP - Tiamat

JP - Titan

JP - Tonberry

JP - Typhon

JP - Ultima

JP - Unicorn

JP - Valefor

JP - Yojimbo

JP - Zeromus
WHY CHOOSE IGGM.COM?
BEST PRICE

We're checking with the Market Prices every day to provide you the best Prices

SECURITY GUARANTEE

IGGM Provide 100% secure online payment system. The most professional game service provider guarantee the security of products

INSTANT DELIVERY

More than 90% of orders are processed successfully in less than 15 minutes.

100% REFUND

Received what you purchased or the refund. Once your order is delayed or undeliverable, we are 100% guaranteed to refund your money

24/7 SUPPORT

Our manager will answer all your questions and will be available at any moment

GREAT DISCOUNT

Become the VIP member of IGGM to gain up to 5% Discount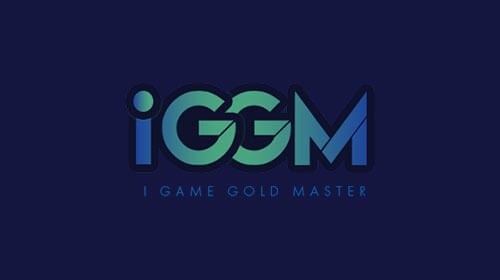 FFXIV: Endwalker Gameplay Benchmark Is Available Now
2021-07-12 15:25:52
If you want to know more content of FFXIV: Endwalker, you can check it through the newly released PC benchmark sequence. Square Enix showed the benchmark of the new zones and battles of Endwalker, but did not expand to provide some hints of the story. The benchmark is now available for PC users to download.
The benchmark sequence shows the battle between tempered beasts and Garlean Empire soldiers on the snowfield with the Warrior of Light intervening. In the ruins of Garlemald, an alliance of familiar faces like the main characters from Scions of the Seventh Dawn and the leaders of FFXIV's mounts moving towards one of those ominous towers appearing in the patch 5.5 story quest. This benchmark is based on the main battle of the long-term villain Zenos yae Galvus with Alphinaud and Alisaie by the Warrior of Light's side. This also shows off some new skills from the new Reaper and Sage jobs.
Of course, the FFXIV benchmark sequences are not always able to fully indicate what happened in the story. The Shadowbringers benchmark is only to test your PC capabilities, not to show real in-game events. However, these are accurate representations of the new regions and zones, and a tease of what kinds of battles players will be fighting in the expansion.
Endwalker will end the Hydaelyn-Zodiark story that FFXIV has continued to develop since the beginning of the game. There will be a new story arc after the conclusion of Endwalker. In order to summarize the story setup and biggest additions coming with the expansion, IGGM will continue to pay attention to more news.
FFXIV Endwalker will be released for PC and PS4/5 on November 23 this year. Players who pre-order can get early access starting on November 19th.
But now that players can only focus on the current content of FFXIV, IGGM will also provide corresponding game guides, and provide cheap FFXIV Gil, as long as you need, you can come to IGGM to buy them at any time. And FFXIV Gil will also play an important role in the future Endwalker, so stacking up more FFXIV Gil will be helpful.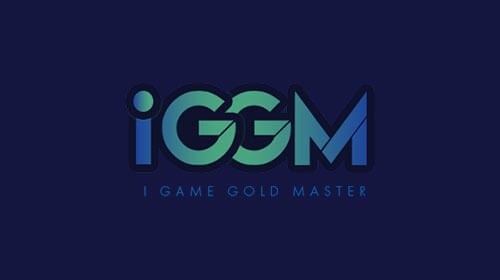 FFXIV: The Next Live Letter Is Set For July, Yoko Taro Will Appear
2021-06-16 15:23:37
As we all know, fans of FFXIV are eager to see Endwalker, but it is still a long time before it is officially released. Because this expansion features a lot of content, we don't expect a lot of new content to appear in the current game. Because the main content patches are already here.
But we can expect the events of the Letter from the Producer to continue. Although it sounds like there will be no new announcements in the next show, the appearance of Toko Taro is enough to make fans excited.
Letter from the Producer Live part LXV will be broadcast on Friday, July 9 at 7:30 pm PDT/10:30 pm EDT or July 10 at 7:30 am BST. Officially, we will get:
* patch 6.0 digest
* miscellaneous updates
* some special guests
This sounds no different from the major announcement of the Fan Fest a month ago, so it seems to mean that there is no more major news.
However, you can look forward to the Q&A session. FFXIV director Naoki Yoshida, Nier series director Yosuke Saito, and director Yoko Taro will review the alliance raid series and answer some forum questions. This is something to look forward to.
Before the arrival of Endwalker, fans can only focus on the current content and look forward to some live events. FFXIV is attractive enough and the phenomenon continues. Some people predict that the number of fans of FFXIV may surpass WOW and may become the most popular MMORPG.
If you want to try the game, you can wait for the official free trial to participate, which is one of the reasons why FFXIV can attract more fans. If you're a loyal fan of FFXIV, FFXIV Gil is a must.
For players who don't have enough time to spend on the game, buy FFXIV Gil is a better choice, because farming FFXIV Gil takes a lot of time in the game. If you are looking for cheap FFXIV Gil in the market, you will not want to miss IGGM.
IGGM provides FFXIV Gil in various servers, from NA FFXIV Gil to JP FFXIV Gil are available here.
TRUSTPILOT REVIEWS
Rated 5stars on


4.9 out of 5 (Average Rating of 4338 reviews)

Very friendly and efficient. This was a very easy transaction.
eebybeeb

The most reliable company I have used for this service.
tvlongjum

Would recommend and will shop myself again soon.
arcusabbo

Quick and secure service, been a member for years, always good service and very polite and understanding.
vezoxgami

Fast - Easy - Always stocked up.
mollyjbro