Final Fantasy XIV Gil
SERVER
NA-Final Fantasy XIV

EU-Final Fantasy XIV

JP-Final Fantasy XIV
NA - Adamantoise

NA - Balmung

NA - Behemoth

NA - Brynhildr

NA - Cactuar

NA - Coeurl

NA - Diabolos

NA - Excalibur

NA - Exodus

NA - Faerie

NA - Famfrit

NA - Gilgamesh

NA - Goblin

NA - Hyperion

NA - Jenova

NA - Lamia

NA - Leviathan

NA - Malboro

NA - Mateus

NA - Midgardsormr

NA - Sargatanas

NA - Siren

NA - Ultros

NA - Zalera
EU - Cerberus

EU - Lich

EU - Louisoix

EU - Moogle

EU - Odin

EU - Omega

EU - Phoenix

EU - Ragnarok

EU - Shiva

EU - Spriggan

EU - Twintania

EU - Zodiark
JP - Aegis

JP - Alexander

JP - Anima

JP - Asura

JP - Atomos

JP - Bahamut

JP - Belias

JP - Carbuncle

JP - Chocobo

JP - Durandal

JP - Fenrir

JP - Garuda

JP - Gungnir

JP - Hades

JP - Ifrit

JP - Ixion

JP - Kujata

JP - Mandragora

JP - Masamune

JP - Pandaemonium

JP - Ramuh

JP - Ridill

JP - Shinryu

JP - Tiamat

JP - Titan

JP - Tonberry

JP - Typhon

JP - Ultima

JP - Unicorn

JP - Valefor

JP - Yojimbo

JP - Zeromus
WHY CHOOSE IGGM.COM?
BEST PRICE

We're checking with the Market Prices every day to provide you the best Prices

SECURITY GUARANTEE

IGGM Provide 100% secure online payment system. The most professional game service provider guarantee the security of products

INSTANT DELIVERY

More than 90% of orders are processed successfully in less than 15 minutes.

100% REFUND

Received what you purchased or the refund. Once your order is delayed or undeliverable, we are 100% guaranteed to refund your money

24/7 SUPPORT

Our manager will answer all your questions and will be available at any moment

GREAT DISCOUNT

Become the VIP member of IGGM to gain up to 5% Discount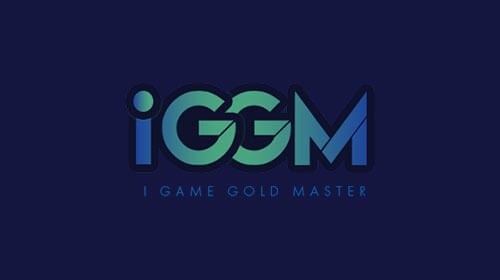 FFXIV: When Will Patch 6.08 Arrive?
2022-01-22 15:30:03
For now, most FFXIV players are busy finishing Endwalker content, but Square Enix has set out to bring more content and changes to keep the game fresh.
The next update, patch 6.08, will bring some tweaks and minor changes. IGGM will list the relevant leaks that we already know about.
This patch will focus primarily on job tuning, it aims to balance out the Reaper, which is an overwhelmingly stronger job compared to other jobs, by bringing buffs to the most jobs under-represented. So the player's gaming experience will be promoted.
The devs might also pay attention to Samurai, Dancer, and Black Mage. Also, Paladin was mentioned, which has been the least popular tank since the Endwalker expansion was released. At the moment, we don't know if all of these jobs will change, and IGGM will update the relevant articles in time once more information becomes available.
Patch 6.08 Release Date
The developers haven't announced an exact release date for Patch 6.08, but since they released the update 2 weeks ago, there may be more information soon, so we're speculating that it's possible to be released in February.
Considering Shadowbringers and Stormblood's patch schedule, a February release date seems like the best fit. Patches 4.08 and 5.08 were released 2 months after the expansion was released.
In addition to the latest news about FFXIV and related game guides, IGGM also provides more direct help - cheap FFXIV Gil, as long as you need it, you can always come here to buy for the fastest help.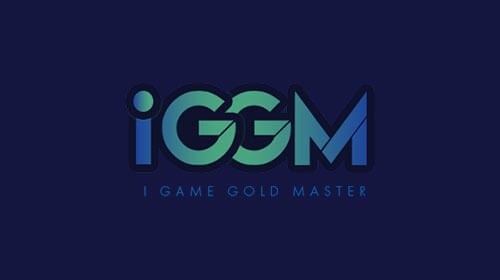 FFXIV: All Saints' Wake Event Will Begin On January 20
2022-01-19 16:47:41
FFXIV is back with a new seasonal event - All Saints' Wake, a belated Halloween celebration. When FFXIV announced that 2021's All Saints' Wake event had been postponed, it was frustrating for many players. Now, it's finally coming. IGGM lists details about it, including start time and rewards.
The event dates back to 2011 when the initial version of FFXIV was still up and running. Over the next few years, the event also returned several times, offering new stories and rewards.
All Saints' Wake Start Time
The All Saints' Wake event begins on January 20th at 12:00 am PST and will continue on February 2nd at 6:59 am PST.
Once the event starts, you can start the seasonal quest - All Clown's Wake, provided by the Adventurer's Guild Investigator in Old Gridania (X: 10.4, Y: 8.4). As its name suggests, the story will revolve around the clowns.
Rewards from All Saints' Wake
In past versions, FFXIV's All Saints' Wake event rewarded fans with gear themed around iconic Halloween staples such as pumpkins, spirits, witches, vampires, and werewolves. In line with the main theme of the upcoming event, a complete set of clown gear will be available to players. Players will also earn an achievement called "The Winners' Club" after completion.
There will be no event-exclusive mounts or minions available this month, but "Modern Cosmetic - Clowning Around," which unlocks a clown face paint option in the character customization menu. Additionally, a "Pumpkin Flower Vase" tabletop decoration and a "Pumpkin Flower Vase" outdoor furniture are available.
Now, you can prepare for the All Saints' Wake event, and if you need FFXIV Gil, you can always buy them here. As Endwalker unfolds, you can also come to IGGM to find relevant game guides to make your journey easier.
TRUSTPILOT REVIEWS