Final Fantasy XIV Gil
SERVER
NA-Final Fantasy XIV

EU-Final Fantasy XIV

JP-Final Fantasy XIV

OC-Final Fantasy XIV
NA - Adamantoise

NA - Balmung

NA - Behemoth

NA - Brynhildr

NA - Cactuar

NA - Coeurl

NA - Diabolos

NA - Excalibur

NA - Exodus

NA - Faerie

NA - Famfrit

NA - Gilgamesh

NA - Goblin

NA - Halicarnassus

NA - Hyperion

NA - Jenova

NA - Lamia

NA - Leviathan

NA - Maduin

NA - Malboro

NA - Marilith

NA - Mateus

NA - Midgardsormr

NA - Sargatanas

NA - Seraph

NA - Siren

NA - Ultros

NA - Zalera
EU - Alpha

EU - Cerberus

EU - Lich

EU - Louisoix

EU - Moogle

EU - Odin

EU - Omega

EU - Phantom

EU - Phoenix

EU - Ragnarok

EU - Raiden

EU - Sagittarius

EU - Shiva

EU - Spriggan

EU - Twintania

EU - Zodiark
JP - Aegis

JP - Alexander

JP - Anima

JP - Asura

JP - Atomos

JP - Bahamut

JP - Belias

JP - Carbuncle

JP - Chocobo

JP - Durandal

JP - Fenrir

JP - Garuda

JP - Gungnir

JP - Hades

JP - Ifrit

JP - Ixion

JP - Kujata

JP - Mandragora

JP - Masamune

JP - Pandaemonium

JP - Ramuh

JP - Ridill

JP - Shinryu

JP - Tiamat

JP - Titan

JP - Tonberry

JP - Typhon

JP - Ultima

JP - Unicorn

JP - Valefor

JP - Yojimbo

JP - Zeromus
OC - Bismarck

OC - Ravana

OC - Sephirot

OC - Sophia

OC - Zurvan
WHY CHOOSE IGGM.COM?
BEST PRICE

We're checking with the Market Prices every day to provide you the best Prices

SECURITY GUARANTEE

IGGM Provide 100% secure online payment system. The most professional game service provider guarantee the security of products

INSTANT DELIVERY

More than 90% of orders are processed successfully in less than 15 minutes.

100% REFUND

Received what you purchased or the refund. Once your order is delayed or undeliverable, we are 100% guaranteed to refund your money

24/7 SUPPORT

Our manager will answer all your questions and will be available at any moment

GREAT DISCOUNT

Become the VIP member of IGGM to gain up to 5% Discount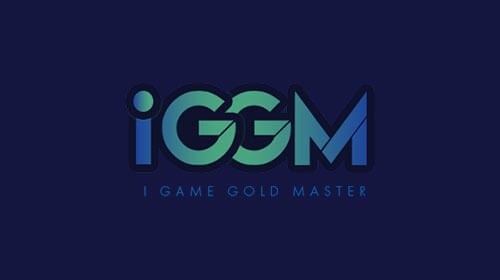 FFXIV: Patch 6.2 will officially land on August 24th
As the latest major update, Final Fantasy XIV 6.2 Patch "Buried Memory" has been receiving attention from players. Previously, Square Enix did not announce an exact release date, only saying that Patch 6.2 would be launched at the end of August. And now, we finally have a clearer date to look forward to: August 24.
The reason Patch 6.2 is a much-anticipated update is that it includes many interesting new modes and gameplay. Judging from the content previews previously released by Square Enix, the headline of this update is a casual island-building mode Island Sanctuary. The game's producer and director Yoshi-P gave a demo of the Island Sanctuary in the latest LIVE. In this mode, players can customize their farm, gather materials, build facilities, and take care of various creatures. In addition, we can also see in Patch 6.2:
1. New Main Scenario Quests - The epic story continues in this latest chapter.
2. New Side Story Quests - Experience the continuation of Tataru's Grand Endeavor.
3. New Dungeon - New challenges await in the Fell Court of Troia.
4. New Trial - Band together with other players in a new trial with Normal and Extreme difficulties.
5. New 8-Player Raid - Abyssos is available in both Normal and Savage difficulties to challenge the most seasoned players and The Savage difficulty raid is planned for release one week after the launch of Patch 6.2.
6. New Unreal Trial - Battle against Sephirot in Containment Bay S1T7 (Unreal).
7. PvP Updates - PvP Series 2 and Crystalline Conflict Season 3 will begin with the release of Patch 6.2 and Hidden Gorge also resumes, along with adjustments to PvP actions and the Crystalline Conflict ranked matching system.
I have to admit, Patch 6.2 brings a lot of content, covering new content in various parts of FFXIV, in which we can start a new phase. If you want to stay one step ahead and earn rewards in PvP and dungeons, Buy FFXIV Gil at IGGM.com is your first choice with low prices, fast shipping, and attentive service.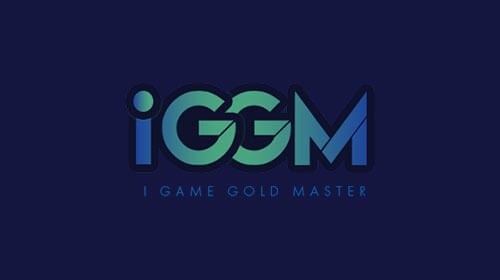 FFXIV: Moonfire Faire event will bring cool rewards
With midsummer temperatures rising, a cool, air-conditioned environment to enjoy Final Fantasy XIV's new pleasures may be the best option. With Patch 6.2 just around the corner, we're still having fun with seasonal events. This year's Moonfire Faire also comes with a searing atmosphere and brings us a wonderful summer experience.
Players can take on Moonfire Faire quests by talking to Mayaru Moyaru in the Upper Decks of Limsa Lominsa, who will be excited to tell you about this year's festivities.
Players who reach level 30 can participate in the event and collect Moonfire Faire's unique currency by completing multiple missions to exchange for rewards in the event at the supplier. As a limited-time seasonal event, Moonfire Faire rewards are just as unique as ever. The rewards players can redeem are:
Summer Sunset Bandana
Summer Sunset Beach Cover-up
Summer Sunset Wrist Torques
Summer Sunset Bottoms
Summer Sunset Sandals
Summer Bonfire (Outdoor Furnishing)
Clothing cosmetics such as Summer Sunset Bandana can show different effects on different characters, and players can use these dresses to add summer style. It's worth noting that after the seasonal event ends, players won't be able to open it again. So if there is a reward you like, please take the time to redeem them.
The Moonfire Faire will run from August 10th at 1 AM PT until August 26th. During this period, IGGM will continue to help you with your game progress, and you can buy FFXIV Gil at a low price and enhance it here. We will provide you with thoughtful service.
TRUSTPILOT REVIEWS