Final Fantasy XIV Gil
SERVER
NA-Final Fantasy XIV

EU-Final Fantasy XIV

JP-Final Fantasy XIV

OC-Final Fantasy XIV
NA - Adamantoise

NA - Balmung

NA - Behemoth

NA - Brynhildr

NA - Cactuar

NA - Coeurl

NA - Diabolos

NA - Excalibur

NA - Exodus

NA - Faerie

NA - Famfrit

NA - Gilgamesh

NA - Goblin

NA - Hyperion

NA - Jenova

NA - Lamia

NA - Leviathan

NA - Malboro

NA - Mateus

NA - Midgardsormr

NA - Sargatanas

NA - Siren

NA - Ultros

NA - Zalera
EU - Cerberus

EU - Lich

EU - Louisoix

EU - Moogle

EU - Odin

EU - Omega

EU - Phoenix

EU - Ragnarok

EU - Shiva

EU - Spriggan

EU - Twintania

EU - Zodiark
JP - Aegis

JP - Alexander

JP - Anima

JP - Asura

JP - Atomos

JP - Bahamut

JP - Belias

JP - Carbuncle

JP - Chocobo

JP - Durandal

JP - Fenrir

JP - Garuda

JP - Gungnir

JP - Hades

JP - Ifrit

JP - Ixion

JP - Kujata

JP - Mandragora

JP - Masamune

JP - Pandaemonium

JP - Ramuh

JP - Ridill

JP - Shinryu

JP - Tiamat

JP - Titan

JP - Tonberry

JP - Typhon

JP - Ultima

JP - Unicorn

JP - Valefor

JP - Yojimbo

JP - Zeromus
OC - Bismarck

OC - Ravana

OC - Sephirot

OC - Sophia

OC - Zurvan
WHY CHOOSE IGGM.COM?
BEST PRICE

We're checking with the Market Prices every day to provide you the best Prices

SECURITY GUARANTEE

IGGM Provide 100% secure online payment system. The most professional game service provider guarantee the security of products

INSTANT DELIVERY

More than 90% of orders are processed successfully in less than 15 minutes.

100% REFUND

Received what you purchased or the refund. Once your order is delayed or undeliverable, we are 100% guaranteed to refund your money

24/7 SUPPORT

Our manager will answer all your questions and will be available at any moment

GREAT DISCOUNT

Become the VIP member of IGGM to gain up to 5% Discount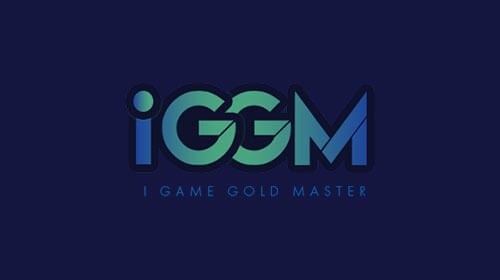 FFXIV: Private Housing mechanics are changing
2022-06-25 16:01:06
As Final Fantasy XIV players increasingly demand private housing, Square Enix has indeed taken steps accordingly. After the housing mechanic was introduced in the previous 6.1 patch, the Empyreum housing estates were classified as Free Company or Private Housing wards. And as we enter July, these two wards will be adjusted again to meet the housing needs of players.
The main reason for this adjustment is the scarcity of private housing resources among players. While the lottery system offers a fairer way to give Free Companies and private buyers a chance to get a house, it doesn't appear to have completely solved the problem.
Square Enix announced that the implementation of the changes will begin on July 10 at 8:00 AM PT. At that time, Free Company Housing for wards 1 to 18 will be revised to wards 1 to 9. Meanwhile, Private Housing will be revised from wards 19 to 24, to wards 10 to 24.
This revision can greatly improve the usability of housing, as it speeds up the frequency of housing updates, adding newly vacated properties to the system where every player can bid.
Players don't need to worry about whether this revision will change housing transactions, as Square Enix says the changes to the ward classification won't affect any previously land sold.
Hope we can see more FFXIV updates and improvements for players in July, and IGGM will follow up on related news and information for you as soon as possible. Not only that, but IGGM.com will also provide you with FFXIV Gil for sale and give you basic support for your game progress.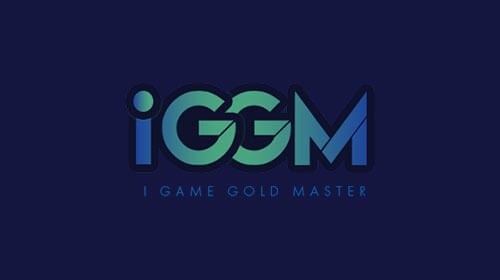 FFXIV: Highlights of the 6.15 Patch
2022-06-08 15:58:11
FFXIV has been updated again, and this 6.15 Patch has added a lot of new content. If you enjoy the process of completing tasks and the sense of accomplishment and rewards after completing tasks, then you must not miss this update. Here are a few points worth your attention in the 6.15 Patch:
1. Chronicles of a New Era quests
Omega: Beyond the Rift is a new quest that players will find in the Endwalker expansion pack, and it consists of two parts. The first part known so far is "A Heartless Hypothesis." To complete it, you need to go to the Old Sharlayan, and the level requires the player to be Disciple of War or reach Magic level 90. However, it should be noted that it requires players to complete the main quest and certain Chronicles of Era quests to be available.
2. New Custom Deliveries mechanism
Players can now talk to Ameliance to complete custom deliveries as required. After completion, players will receive gil, experience points, crafters' scrips, or gatherers' scrips in return. At the same time, working hard to maximize the satisfaction of Ameliance can also gain the ability to cast charm for Ameliance.
3. Arkasodara tribal quests
A new full questline has been added to Final Fantasy XIV featuring the Matanga. Players will be able to experience seven of the main quests, while the new currency Arkasodara Pana, daily quests and new vendors will bring more fun.
4. A new range of furniture
Entries from the FFXIV Furnishing Design Contest will be used in the game, including grilled fish and new flower pots, allowing players to have more room for customization.
In addition, the 6.15 Patch also brings hippo mounts and cute baby elephant minions.
IGGM.com will always pay attention to the latest information on Final Fantasy XIV and present it to you as soon as possible. Plus, you can also buy cheap FFXIV Gil here to complete tasks more smoothly.
TRUSTPILOT REVIEWS