Final Fantasy XIV Gil
SERVER
NA-Final Fantasy XIV

EU-Final Fantasy XIV

JP-Final Fantasy XIV
NA - Adamantoise

NA - Balmung

NA - Behemoth

NA - Brynhildr

NA - Cactuar

NA - Coeurl

NA - Diabolos

NA - Excalibur

NA - Exodus

NA - Faerie

NA - Famfrit

NA - Gilgamesh

NA - Goblin

NA - Hyperion

NA - Jenova

NA - Lamia

NA - Leviathan

NA - Malboro

NA - Mateus

NA - Midgardsormr

NA - Sargatanas

NA - Siren

NA - Ultros

NA - Zalera
EU - Cerberus

EU - Lich

EU - Louisoix

EU - Moogle

EU - Odin

EU - Omega

EU - Phoenix

EU - Ragnarok

EU - Shiva

EU - Spriggan

EU - Twintania

EU - Zodiark
JP - Aegis

JP - Alexander

JP - Anima

JP - Asura

JP - Atomos

JP - Bahamut

JP - Belias

JP - Carbuncle

JP - Chocobo

JP - Durandal

JP - Fenrir

JP - Garuda

JP - Gungnir

JP - Hades

JP - Ifrit

JP - Ixion

JP - Kujata

JP - Mandragora

JP - Masamune

JP - Pandaemonium

JP - Ramuh

JP - Ridill

JP - Shinryu

JP - Tiamat

JP - Titan

JP - Tonberry

JP - Typhon

JP - Ultima

JP - Unicorn

JP - Valefor

JP - Yojimbo

JP - Zeromus
WHY CHOOSE IGGM.COM?
BEST PRICE

We're checking with the Market Prices every day to provide you the best Prices

SECURITY GUARANTEE

IGGM Provide 100% secure online payment system. The most professional game service provider guarantee the security of products

INSTANT DELIVERY

More than 90% of orders are processed successfully in less than 15 minutes.

100% REFUND

Received what you purchased or the refund. Once your order is delayed or undeliverable, we are 100% guaranteed to refund your money

24/7 SUPPORT

Our manager will answer all your questions and will be available at any moment

GREAT DISCOUNT

Become the VIP member of IGGM to gain up to 5% Discount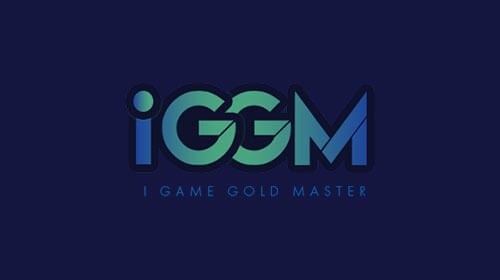 FFXIV Endwalker: The Upcoming Island Sanctuary Is Shrouded In Mystery
2021-10-15 15:44:04
Now is the best time of the year for fans of FFXIV, because Endwalker is about to arrive. With the emergence of Endwalker, the game will also introduce more new features and changes. IGGM has noticed that the Island Sanctuary has aroused curious discussions among many players.
The Island Sanctuary will be a unique area that will bring a brand new gaming experience to fans. Regarding this issue, the official did not disclose more information. But we have collected some relevant basic information.
The feature of the Island Sanctuary first appeared in the Endwalker showcase. It is a chilling area especially suitable for casual players, providing new ways to interact with minions, farms, stable chocobos, etc.
The producer of FFXIV said that the Island Sanctuary will be a solo area, where you can create and cultivate your pace. And you can take care of your own animals and crops, expand the territory on the island, and let your little minions walk freely, so this is a slow life for you to enjoy.
In the latest media event in October, the producer discussed this feature again. He said that players can invite friends to play on their own islands, or start from "blank canvas" and customize the island by preventing "building" and "gather materials".
Considering that this feature will cause a strong reaction from players after the release, developers will invest more energy to meet player expectations, so it is possible to postpone the release date of this feature. They plan to wait until they are able to show screenshots or live gameplay in a stream.
The Endwalker expansion will go live on November 23, but if you have pre-ordered it, you can play it on November 19.
IGGM provides the FFXIV Gil you need, and with the approach of Endwalker, you can buy FFXIV Gil as much as you need, which can better welcome the arrival of new content. And IGGM will give away discount coupons for FFXIV Gil from time to time. If you are lucky enough to catch up, it will be easy to get a cheaper FFXIV Gil.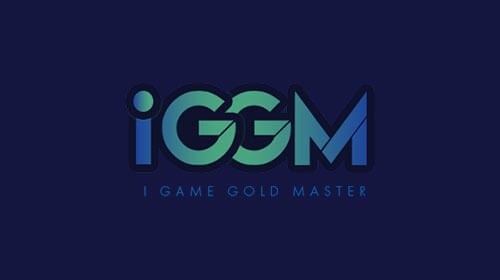 FFXIV: How To Unlock The Reaper Class?
2021-10-12 17:09:37
Reaper is a new class in FFXIV, which is similar to the Dark Knight class. Reaper's visual appearance is dark and menacing. To play as a Reaper, then you can use the power of darkness to summon a terrifying avatar to fight alongside you. This is a melee DPS class, using a long two-handed scythe to fight.
But the Reaper class is not available automatically, you need to meet certain conditions to be able to unlock it. And know that when Endwalker arrives on November 23, the Reaper class will be accessible. However, before that, it is also necessary to know the information of this class in advance, so that you can immerse yourself in the game faster. You can learn about the conditions for unlocking Reaper from IGGM.
How to unlock Reaper?
In FFXIV, you need to meet two conditions before you can unlock Reaper. First, you need to have an Endwalker expansion. So you need to go to Square Enix's official website to buy/pre-order the Collector's Edition of Endwalker for $39.99 or $59.99.
The second requirement is that you need to have a character whose Disciples of War/Magic Job has reached level 70. But this condition does not apply to Land/Hand jobs (Botanist, Fisher, or Culinarian). So if you want to play as Reaper, then you need to have a level 70 or higher job that can access Duties.
When you have the Endwalker expansion and upgrade a character to level 70, you will be able to get Reaper. Once Endwalker is released, Reaper's questline will be available in Ul'dah.
If you are also interested in FFXIV, you can subscribe to IGGM. IGGM is a legit game service site, it involves almost all the popular games on the market, which means that if you are a game lover, you can often see the latest game news and game guidance here. You can also find the game currency you need here, and cheap FFXIV Gil is one of them. Once Endwalker goes live, players' demand for FFXIV Gil will rise, so by then, it will become a hot product on IGGM. It is also wise to buy FFXIV Gil as much as possible when the price is low.
TRUSTPILOT REVIEWS
Rated 5stars on
4.7 out of 5 (Average Rating of 1398 reviews)

Absolutely zero complaints here! Thanks a ton.
jewels010

Professional treatment. Easy quick and efficient fast delivery
hitmen_rule

Have used this site several times and I have no lt been disappointed. Thank you for such great service!
vkritakar

Very pleased with how smooth everything went! Will certainly use again!
kayla073150

Fantastic fast and reliable service
maypeak