Final Fantasy XIV Items
Weapons

Armor

Tools

Materia

Minions

Mounts
Reaper

Sage

Paladin

Monk

Warrior

Dragoon

Bard

Ninja

White Mage

Black Mage

Summoner

Scholar

Dark Knight

Machinist

Astrologian

Samurai

Red Mage

Dancer

Gunbreaker
Head

Body

Hands

Legs

Feet

Wrists

Ring

Neck

Ears
Carpenter

Blacksmith

Armorer

Goldsmith

Leatherworker

Weaver

Alchemist

Culinarian

Miner

Botanist

Fisher
Classical War Scythe(HQ)
WHY CHOOSE IGGM.COM?
BEST PRICE

We're checking with the Market Prices every day to provide you the best Prices

SECURITY GUARANTEE

IGGM Provide 100% secure online payment system. The most professional game service provider guarantee the security of products

INSTANT DELIVERY

More than 90% of orders are processed successfully in less than 15 minutes.

100% REFUND

Received what you purchased or the refund. Once your order is delayed or undeliverable, we are 100% guaranteed to refund your money

24/7 SUPPORT

Our manager will answer all your questions and will be available at any moment

GREAT DISCOUNT

Become the VIP member of IGGM to gain up to 5% Discount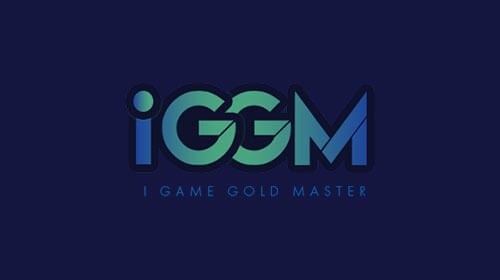 FFXIV: Moonfire Faire event will bring cool rewards
2022-08-08 14:04:02
With midsummer temperatures rising, a cool, air-conditioned environment to enjoy Final Fantasy XIV's new pleasures may be the best option. With Patch 6.2 just around the corner, we're still having fun with seasonal events. This year's Moonfire Faire also comes with a searing atmosphere and brings us a wonderful summer experience.
Players can take on Moonfire Faire quests by talking to Mayaru Moyaru in the Upper Decks of Limsa Lominsa, who will be excited to tell you about this year's festivities.
Players who reach level 30 can participate in the event and collect Moonfire Faire's unique currency by completing multiple missions to exchange for rewards in the event at the supplier. As a limited-time seasonal event, Moonfire Faire rewards are just as unique as ever. The rewards players can redeem are:
Summer Sunset Bandana
Summer Sunset Beach Cover-up
Summer Sunset Wrist Torques
Summer Sunset Bottoms
Summer Sunset Sandals
Summer Bonfire (Outdoor Furnishing)
Clothing cosmetics such as Summer Sunset Bandana can show different effects on different characters, and players can use these dresses to add summer style. It's worth noting that after the seasonal event ends, players won't be able to open it again. So if there is a reward you like, please take the time to redeem them.
The Moonfire Faire will run from August 10th at 1 AM PT until August 26th. During this period, IGGM will continue to help you with your game progress, and you can buy FFXIV Gil at a low price and enhance it here. We will provide you with thoughtful service.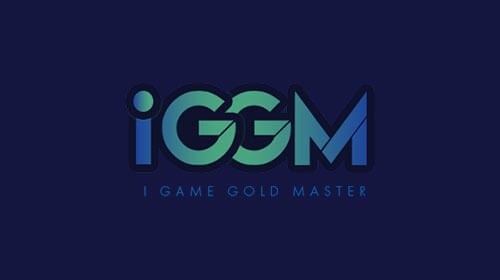 FFXIV: Landscape of Island Sanctuary Revealed
2022-08-05 10:30:57
For the upcoming Final Fantasy XIV Patch 6.2 "Buried Memory", we're finally seeing a roadmap of new content. In particular, the Island Sanctuary, which players are looking forward to, is determined to be released as Patch 6.2's content and a few in-game screenshots have been released. We can see the landscape of the island more intuitively and imagine building our ideal world in it.
Island Sanctuary is a standalone system where players can sow crops in an island paradise with abundant wildlife and let minions roam around. Many fans are looking forward to it as the closest game mode to Animal Crossing on PC.
In the in-game screenshots, we can see very realistic seascapes, towering peaks and very beautiful natural scenery. This means that players can use these resources to customize their own Island Sanctuary and expand more possibilities.
Not only that, but judging from the information announced on the FFXIV 6.2 special website, the Island Sanctuary is likely to arrive earlier than we thought. We expect to explore this recreational area in advance by the end of August. Meanwhile, the roadmap also revealed brand new content including Main Scenario Quests - Buried Memory, New Dungeon - The Fell Court of Troia and New Unreal Trial - Containment Bay S1T7 (Unreal).
For MMORPGs such as FFXIV, it is not only the thrilling and exciting battles that can bring players a fun, but the laid-back mechanics like Island Sanctuary are equally important. So what we can do at this stage is to prepare for all the new content brought by Patch 6.2. I have to say that IGGM can really help you. No matter which server you are on, you can buy FFXIV Gil on IGGM.com, IGGM will provide you with a low price and perfect service.
TRUSTPILOT REVIEWS