Final Fantasy XIV MGP
Server
NA-Final Fantasy XIV

EU-Final Fantasy XIV

JP-Final Fantasy XIV

OC-Final Fantasy XIV
NA - Adamantoise

NA - Balmung

NA - Behemoth

NA - Brynhildr

NA - Cactuar

NA - Coeurl

NA - Diabolos

NA - Excalibur

NA - Exodus

NA - Faerie

NA - Famfrit

NA - Goblin

NA - Gilgamesh

NA - Hyperion

NA - Jenova

NA - Lamia

NA - Leviathan

NA - Malboro

NA - Mateus

NA - Midgardsormr

NA - Sargatanas

NA - Siren

NA - Ultros

NA - Zalera
EU - Alpha

EU - Cerberus

EU - Lich

EU - Louisoix

EU - Moogle

EU - Odin

EU - Omega

EU - Phantom

EU - Phoenix

EU - Ragnarok

EU - Raiden

EU - Sagittarius

EU - Shiva

EU - Spriggan

EU - Twintania

EU - Zodiark
JP - Aegis

JP - Alexander

JP - Anima

JP - Asura

JP - Atomos

JP - Bahamut

JP - Belias

JP - Carbuncle

JP - Chocobo

JP - Durandal

JP - Fenrir

JP - Garuda

JP - Gungnir

JP - Hades

JP - Ifrit

JP - Ixion

JP - Kujata

JP - Mandragora

JP - Masamune

JP - Pandaemonium

JP - Ramuh

JP - Ridill

JP - Shinryu

JP - Tiamat

JP - Titan

JP - Tonberry

JP - Typhon

JP - Ultima

JP - Unicorn

JP - Valefor

JP - Yojimbo

JP - Zeromus
OC - Bismarck

OC - Ravana

OC - Sephirot

OC - Sophia

OC - Zurvan
About Final Fantasy XIV
Final Fantasy XIV is a massively multiplayer online role-playing game (MMORPG) developed and released by Square Enix in 2010. It is the original version of the fourteenth work in the Final Fantasy XIV main series. Players create and customize a character, freely participate in in the game story, explore the land, fight monsters, and interact with other players.
What is FFXIV MGP?
When we play in FFXIV Gold Saucer, MGP (Manderville Gold Saucer Point) is a specific currency that we can earn or spend.
However, if you don't choose the right way to farm FFXIV MGP, the end result can be very disappointing. Like games at the Gold Saucer, Triple Triad Matches and various GATEs, these ways to get MGP are all work, but not all of them are fun, even boring.
Buy FF14 Manderville Gold Saucer Point Fast At IGGM.com
Buying MGP for Final Fantasy XIV online has become the way most players get the most Manderville Gold Saucer Points. But now, there are many FFXIV MGP suppliers with uneven qualifications on the Internet. If you don't want your account to be banned due to illegal purchases, then IGGM.com will be the safest place to buy FF14 MGP.
We have a comprehensive transaction protection system, provide a variety of 100% secure payment methods(Paypal, Credits Card and Pay locally), and are also equipped with a 24/7 professional support team. FFXIV MGP For Sale at NA/EU/JP /OC servers are absolutely legal. So Every player can buy Final Fantasy XIV MGP at IGGM.com without worrying about any risks. If there are problems with your order, please feel free to contact us via Live Chat.
We can usually complete the delivery smoothly within 10 minutes after the order is formed. It is precisely because our cheap FFXIV MGP inventory is so sufficient that we have the confidence to make such a guarantee. If you are willing to become a VIP member of IGGM , you can also enjoy up to 5% off of the whole audience. In this way, you can spend less money to get cheaper FF14 Manderville Gold Saucer Point.
Trust us, every player who bought FFXIV products on IGGM.com eventually became our repeat customers. Make an order now!
Why Choose IGGM.COM?
Best Price

We're checking with the Market Prices every day to provide you the best Prices.

Security Guarantee

IGGM Provide 100% secure online payment system. The most professional game service provider guarantee the security of products.

Instant Delivery

We have been committed to providing customers with fast delivery and outstanding service. Usually delivering the order within minutes or 24 hours at most.

100% Refund

Received what you purchased or the refund. Once your order is delayed or undeliverable, we are 100% guaranteed to refund your money.

24/7 Support

Our manager will answer all your questions and will be available at any moment.

Great Discount

Become the VIP member of IGGM to gain up to 5% Discount.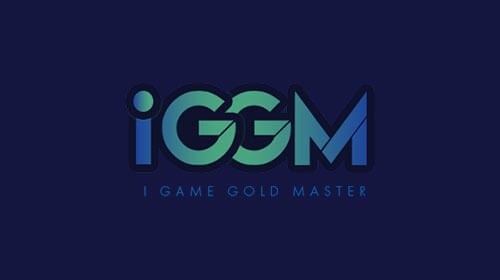 FFXIV: How To Quickly Level Up Blue Mage? (Level 1-80)
If you want to level up Blue Mage, you've probably been trying to do some quests to level up the class, but probably to little effect. Since you can't do Roulettes, Squadrons, Deep Dungeon or PVP, even FATEs and level quests don't seem to have much to do.
You might think that this class seems to take a long time to level up. But when you see your FC do it all in one night, you know you're doing it wrong.
So, I'm going to tell you the tricks to get started quickly with a Blue Mage here. By the way, if you didn't already know, you can unlock Blue Mage by completing the quest "Out of the Blue," which is available after Limsa Lominsa level 50.
How To Get XP?
Blue Mage starts at level 1 and currently maxes out at level 80. The secret to Blue Mage is that they earn more XP fighting enemies in the open world than any other class.
Therefore, as a Blue Mage trying to get to a certain level, you're going to need to find more groups of monsters. You can cluster them tightly together to increase the efficiency of gaining XP.
Blue Mage has no ranged attacks, and no special resistances or abilities. But when you kill monsters higher than your level, you get Experience Chain. This increases the amount of XP you get for killing each monster in a short amount of time. The higher Chain, the higher XP reward you get. You can see all chain information right below the experience bar.
Also Read: FFXIV: How To Get More XP In Wondrous Tails? - Weekly Activity Guide
Precautions
When upgrading Blue Mage, there are a few things you need to keep in mind. One, you'll need to preserve your XP while you're at rest by logging out in the city. You know you're getting rest XP when you see the moon here. It gives an extra 50%, so it works really well.
Second, you can wear any EXP items you may have. You can grab some outfits with FFXIV Gil, or pre-order earrings from the expansion to maximize your EXP.
Third, claim Heat of Battle buff from your Free Companies, or use Squadron Battle Manual for an extra XP bonus.
At last, there are also two options here when it comes to how to kill enemies. It depends on whether you want to do it alone or if you have a friend who can help. If you're going solo, you'll need to take all the above into consideration, get out your Chocobo Companion, and travel across Eorzea.
Get Spells
From level 1 to level 50, you need to focus on acquiring new spells. Focus your leveling on adds and what needs to be learned. You can learn any Blue Mage spell at any level. The premise is that you see the enemy cast the spell before they are defeated. You don't have to be hit by it or ask the spell to be cast on you, so don't needlessly sacrifice yourself in pursuit of magic.
Once you have a sufficient number of spells, you can start targeting specific groups of monsters above 50. You can try looking at caves and beaches, where there are often large numbers of monsters congregating in small spaces.
Keep in mind that you'll probably have to upgrade your armor at least every 20 levels along the way. Especially when you have a hard time defeating mobs that are at least 1 level higher than you. However, if you can find a friend, the process becomes infinitely easier. You don't need to worry about armor. You can go from 1 to 80 in just an hour or two.
How To Upgrade Quickly?
This upgrade method involves using Claim Mechanics. You need to bring a level 90 friend. But the caveat is that you must first use a skill to defeat the enemy, such as Flying Sardine. Then your friends beat them. Since you're the first to hit them, and you don't share EXP with the party, you're rewarded with full EXP. Repeat this until you reach level 80.
But whatever method you choose, reaching level 80 is just the tip of the iceberg in Blue Mage. You still have so many spells to learn, so many achievements to earn, and the whole Masked Carnivale to complete. This might make your trip to Eorzea more interesting.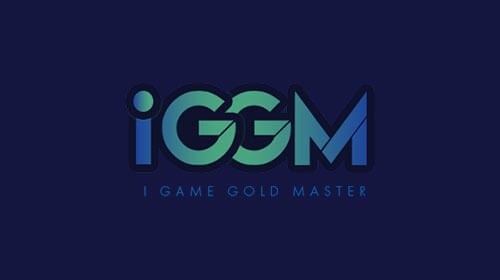 FFXIV: How To Get More XP In Wondrous Tails? - Weekly Activity Guide
Have you heard of Wondrous Tails, the weekly activity in FFXIV, but don't know how to get started? Or maybe you haven't heard of it, but the generous XP rewards offered to you in Wondrous Tails are sure worth your while! In either case, I'm here to give you a quick guide to Wondrous Tails for all players.
How To Unlock Wondrous Tails?
First, you need to go to Idyllshire and reach level 60 in War or Magic class to unlock Wondrous Tails. Then we can receive the quest "Keeping up with the Aliapohs" from that Unctuous Adventurer.
Objectives
Then we need to talk to Khloe Aliapoh here to get your first journal. You will see 16 objectives in the key items of the log. Below level 80, these objectives will include Dungeons, Trials, and Duties at level 60 and below. Keep in mind that not everything that appears in the book is necessarily something you've done before.
Beyond level 80, your books will contain objectives of level 90 and below, and each book requires a level 90 dungeon. In most cases, however, all books will be slightly different. But it's not impossible to get a book that's exactly like everyone else's. I've been finishing books weekly with static for a few years now, and sometimes a couple of people in my company will have the same book.
We should note that you need to complete all objectives to get Arrow, and you can apply for a sticker for it. Press it, and the sticker on the right will be randomly assigned to one square.
Also Read: FFXIV: The Complete Guide to Haukke Manor (Hard) Dungeon!
Your weekly rewards are based on the number of complete lines you get, and you always have 9 attempts. You can complete these objectives in sync with the party, or individually in smaller parties. Of course, you can also accomplish these objectives using any class you like.
Although most objectives require you to clear an entire Dungeon, Trial, or Raid. But some objectives only require you to enter the portal, not to complete the entire task or a specific part.
Second Chance Points
To help you, there are two options under objective, you can take advantage of these Second Chance points. Every time you complete a mission with a player who didn't complete it before, you get a Second Chance point. If the number of newcomers exceeds 1, you will not receive additional rewards.
You start accumulating these once you unlock Wondrous Tails, but they can store up to 9 of them. You won't receive more unless you spend some. We can use 1 Second Chance point to retry the objective.
Use this when you've unlocked all the objectives, or when you have a lot of points and want to retry some short objectives to complete the journal quickly. As long as there are 3 to 7 stickers already on the board, you can shuffle your stickers to 2 points. Use this strategically to give yourself a chance to line up when it looks like you might not line up.
Personally, I usually save until I have 7 stickers. Once you get a line or all 9 stickers, return the journal to Khloe Aliapoh.
Tips
Also, remember that every book has an expiration date. They only last two weeks before they get dusty enough for her to read, so make sure you put them in before then. Based on the number of lines you get, Khloe Aliapoh will give you a choice of prizes.
Before you accept any rewards, please confirm the class you want to get half XP from. After this point, you won't have a chance to choose, as they will be automatically assigned to the class in which you submitted the book. I'm sure anyone who's played this FFXIV long enough has done it at least once.
Rewards
For rewards, in addition to FFXIV Gil and Allagan Tomestones, there is a Certificate of Commendation for Khloe's Bronze, Silver, and Gold. If you want to know what items you can redeem with these Certificates of Commendations before you decide. You can talk to Khloe Aliapoh and visit the store menu for these Commendations.
Finally, choose your reward, earn your XP, and repeat for the next week. Every week she resets she gives you a new book. This means that if you miss a week, you can turn in 2 books in one week. So hurry up and try it out.
Trustpilot Reviews