Runescape Gold
SERVER
Old School Runescape

Runescape 3
Old School Runescape Gold 10M

Old School Runescape Gold 20M

Old School Runescape Gold 30M

Old School Runescape Gold 50M

Old School Runescape Gold 60M

Old School Runescape Gold 80M

Old School Runescape Gold 100M

Old School Runescape Gold 150M

Old School Runescape Gold 200M

Old School Runescape Gold 300M

Old School Runescape Gold 500M

Old School Runescape Gold 600M

Old School Runescape Gold 800M

Old School Runescape Gold 900M

Old School Runescape Gold 1000M
WHY CHOOSE IGGM.COM?
BEST PRICE

We're checking with the Market Prices every day to provide you the best Prices.

SECURITY GUARANTEE

IGGM Provide 100% secure online payment system. The most professional game service provider guarantee the security of products.

INSTANT DELIVERY

We have been committed to providing customers with fast delivery and outstanding service. Usually delivering the order within minutes or 24 hours at most.

100% REFUND

Received what you purchased or the refund. Once your order is delayed or undeliverable, we are 100% guaranteed to refund your money.

24/7 SUPPORT

Our manager will answer all your questions and will be available at any moment.

GREAT DISCOUNT

Become the VIP member of IGGM to gain up to 5% Discount.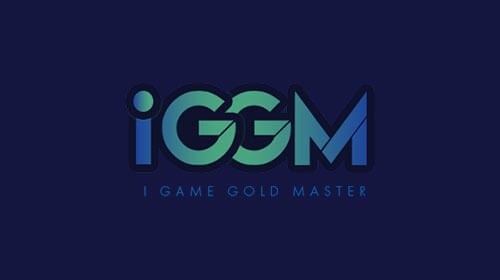 RuneScape releases the next update
As a classic MMORPG, RuneScape took the feedback received after the release of Elder God Wars: Extinction on April 4th very seriously, announcing on April 12th that some updates to XP and rewards will be made.
The content of this update is mainly to increase the rewards, and the new rewards will be put into distribution on April 25th. First of all, the Pontifex Shadow Ring will be upgraded, which means that the boss drop rate of all Elder God Wars has increased, and players will get more benefits from killing monsters. Secondly, the Passive Ring of Vigour Effect will bring a huge boost to the player's combat effectiveness. Players need to collect Warped Gems by talking to Vicendithas and combining them with Passive Rings, which can generate huge power. Additionally, new rewards include loot drops from Dinosaur Eggs, Laboratory Relics from Dragonkin lab, Necklace of Salamancy, and more.
This update also changes XP. The updated XP ratio is 10:5, and players can store up to 350,000 XP in skill stations, which means that players can level up more easily. It is worth mentioning that the production team in the announcement requires players to complete the task Extinction in the next update content.
At the same time, Old School RuneScape is also carrying out Easter special events, players can get special holiday rewards and feel the festive atmosphere of Gielinor.
Whether you are a RuneScape player or an Old School RuneScape player, IGGM can provide you with cheap Runescape Gold. As a professional third-party game service provider, we will provide you with high-quality services.
We will also continue to update the news of RuneScape.Welcome to stay tuned.
TRUSTPILOT REVIEWS