Path Of Exile Currency
SERVER
PC Ultimatum SC

PC Ultimatum HC

PC Standard

PC Hardcore

PS4 Ultimatum SC

PS4 Standard

XBOX Ultimatum SC

XBOX Standard
Exalted Orb

Chaos Orb

Orb of Fusing

Orb of Alteration

Orb of Alchemy

Gemcutter's Prism

Chromatic Orb

Jeweller's Orb

Orb of Chance

Cartographer's Chisel

Orb of Scouring

Orb of Regret

Regal Orb

Divine Orb

Vaal Orb

Orb of Annulment

Ancient Orb

Harbinger's Orb

Stacked Deck

Silver Coin

Glassblower's Bauble

Blessed Orb

Mirror of Kalandra

Scroll of Wisdom

Portal Scroll

Armourer's Scrap

Blacksmith's Whetstone

Orb of Transmutation

Orb of Augmentation

Simple Sextant
WHY CHOOSE IGGM.COM?
BEST PRICE

We're checking with the Market Prices every day to provide you the best Prices

SECURITY GUARANTEE

IGGM Provide 100% secure online payment system. The most professional game service provider guarantee the security of products

INSTANT DELIVERY

More than 90% of orders are processed successfully in less than 15 minutes.

100% REFUND

Received what you purchased or the refund. Once your order is delayed or undeliverable, we are 100% guaranteed to refund your money

24/7 SUPPORT

Our manager will answer all your questions and will be available at any moment

GREAT DISCOUNT

Become the VIP member of IGGM to gain up to 5% Discount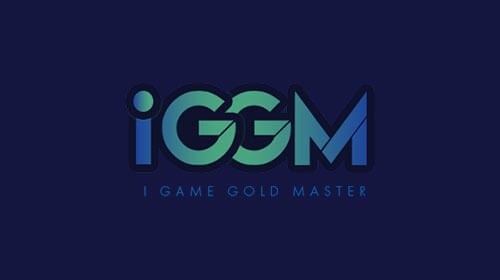 Path Of Exile: Best Starter Builds For Ritual League
2021-01-19 16:56:16
The new POE League has finally begun, so for POE players, finding a perfect build is the most important thing.
Ritual challenge league
The challenge league in POE is essentially a series of challenges, and you can try to obtain circular rewards. Every 13 weeks, the league will change to a new theme. This time, it changed from Heist to Ritual, all you need to do is to fight a group of monsters while dealing with booster effects or environmental hazards. It released the Echoes of the Atlas expansion, which includes changes to current build components. So the old builds may not adapt to the new league.
What do starter builds need to consider?
Before you start creating a build, you need to consider what the build is for. Because this is a combat league, you will continue to face challenges, so direct damage and high survivability are the keys. In addition to considering budget and scale, you also need to consider the use of summoning or personal defense to prevent damage, as well as the foe-shredding, universal damage.
Builds
The Toxic Rain DoT Trickster covers a lot of ground with powerful, face-melting damage. This is a slight change from the Toxic Rain Mine Trickster in the Heist League and contains some of the same concepts.
Explosive Trap Saboteur can produce a large amount of damage at the right positioning at one time, clear the waves, and can cause huge damage to bosses without waiting for the damage stacks.
Returning from the Heist League is a Spectre based Necromancer: the Summon Raging Spirits Necromancer. Necromancers and Tricksters have always been considered two of the best in POE.
For players who prefer the physically inclined, Super Cyclone, a Leeching Slayer build, can split enemies effortlessly while maintaining their own health.
In another DoT vein, the Bleed Blow Gladiator can effectively block attacks, while making the enemy bleed a lot in multiple attacks.
Of course, there are more builds that can be used, but these are enough for any gameplay.
As Ritual League in full swing, IGGM will often update relevant game news or guides afterward. If you are interested, you can subscribe to IGGM, and IGGM also provides cheap POE Currency.
Even if you are a PS4 or Xbox One user, you can also buy the matching POE Currency on IGGM.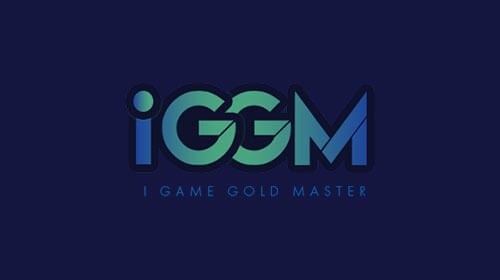 Path Of Exile 3.13 Is Coming, The Discount Event On IGGM Is Waiting For You!
2021-01-15 16:53:16
POE 3.13 is coming soon, and it was announced as early as January 7, so now many players are designing the best builds for the upcoming expansion. So you need to know the 19 career changes in Echoes of the Atlas first, then you can make better decisions.
Players will be able to play this game on January 15, as early as a few days ago, some necessary information has been officially announced, and there are some FAQs, the official also gave corresponding answers, which made fans probably have a general understanding about the new content.
Upcoming POE Updates
January 15 - the official POE 3.13.0 launch
January 16 - a new Mystery Box will be revealed
Classes changes
For providing players a better gaming experience, there will be many changes in the classes in POE to make them more balanced. 19 different classes will receive major changes.
Here are what we currently know:
Assassin: additional 30% damage over time multiplier for the Poison
Berserker: additional 30% attack speed increase if the player was recently hit
Champion: using Fortify now provides+500 Armor and Evasive Rating
Chieftain: 2% of the damage that is dealt by Totem leaches to the player as life
Gladiator: new improvements include a 40% damage increase if not taken any damages hits recently
Guardian: nearby allies get a 20% Attack, Cast, and Movement Speed increase
Juggernaut: gain Accuracy Ratings that are equal to twice the player's Strength
Necromancer: Skill Effect Duration increased by 40%
Pathfinder: killing enemies with Poison while Flask Effect activated will poison surrounding enemies
Raider: Onslaught Effect increased by 50%
Saboteur: additional 40% 40 Critical Strike Multiplier right against Burning Enemies
Trickster: Maximum mana increased by 30%
It's only a few hours since the official launch of POE 3.13. PoE fans have been waiting for the arrival of 3.13 for too long. Because GGG wanted to avoid Cyberpunk 2077, they have postponed the release date until January 15.
To celebrate the launch of 3.13, IGGM also launched a discount event. You can get a 5% off discount coupon at IGGM's coupon center.
In order to meet players' demand for POE Currency, IGGM has already prepared a large amount of inventory, no matter when you come to IGGM to buy, we can guarantee fast delivery, because our staff is online 24/7, you can contact them at any time, and if you have any questions, you can also ask them.
TRUSTPILOT REVIEWS
Rated 5stars on


4.9 out of 5 (Average Rating of 4269 reviews)

I Ordered from iggm twice and had a great experience. The prices are cheap and I immediately received my gold in-game.
cypherlock

The best gold & item selling service which I am using now for 2 years.
harika.patil9

it was really fast even tho i bought it at 2 am and i had no problems whatsoever im probably going to buy some again if i ever need anything
iccartman4e

Fast, easy, and never any problems! Customer service is friendly and very helpful! Highly recommended!
aulpadron

It feels shady at first buying from a random website, but I got what I wanted in less than 2 hours after sending the money.
ddykibble