Path Of Exile Currency
SERVER
PC Ritual SC

PC Ritual HC

PC Standard

PC Hardcore

PS4 Heist SC

PS4 Standard

XBOX Heist SC

XBOX Standard
Exalted Orb

Chaos Orb

Orb of Fusing

Orb of Alteration

Orb of Alchemy

Gemcutter's Prism

Chromatic Orb

Jeweller's Orb

Orb of Chance

Cartographer's Chisel

Orb of Scouring

Orb of Regret

Regal Orb

Divine Orb

Vaal Orb

Orb of Annulment

Ancient Orb

Silver Coin

Glassblower's Bauble

Mirror of Kalandra

Blessed Orb

Scroll of Wisdom

Portal Scroll

Armourer's Scrap

Blacksmith's Whetstone

Orb of Transmutation

Orb of Augmentation

Simple Sextant

Prime sextant

Awakened Sextant
WHY CHOOSE IGGM.COM?
BEST PRICE

We're checking with the Market Prices every day to provide you the best Prices

SECURITY GUARANTEE

IGGM Provide 100% secure online payment system. The most professional game service provider guarantee the security of products

INSTANT DELIVERY

Saving your time is our priority, 90% of orders completed in 1 hour

100% REFUND

Received what you purchased or the refund. Once your order is delayed or undeliverable, we are 100% guaranteed to refund your money

24/7 SUPPORT

Our manager will answer all your questions and will be available at any moment

GREAT DISCOUNT

Become the VIP member of IGGM to gain up to 5% Discount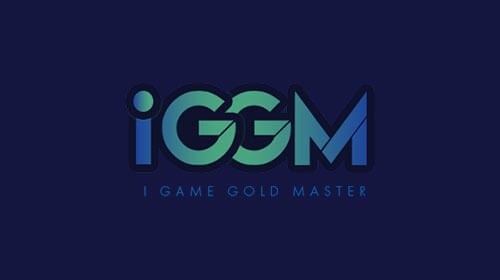 Path Of Exile 3.13 Is Coming, The Discount Event On IGGM Is Waiting For You!
2021-01-15 16:53:16
POE 3.13 is coming soon, and it was announced as early as January 7, so now many players are designing the best builds for the upcoming expansion. So you need to know the 19 career changes in Echoes of the Atlas first, then you can make better decisions.
Players will be able to play this game on January 15, as early as a few days ago, some necessary information has been officially announced, and there are some FAQs, the official also gave corresponding answers, which made fans probably have a general understanding about the new content.
Upcoming POE Updates
January 15 - the official POE 3.13.0 launch
January 16 - a new Mystery Box will be revealed
Classes changes
For providing players a better gaming experience, there will be many changes in the classes in POE to make them more balanced. 19 different classes will receive major changes.
Here are what we currently know:
Assassin: additional 30% damage over time multiplier for the Poison
Berserker: additional 30% attack speed increase if the player was recently hit
Champion: using Fortify now provides+500 Armor and Evasive Rating
Chieftain: 2% of the damage that is dealt by Totem leaches to the player as life
Gladiator: new improvements include a 40% damage increase if not taken any damages hits recently
Guardian: nearby allies get a 20% Attack, Cast, and Movement Speed increase
Juggernaut: gain Accuracy Ratings that are equal to twice the player's Strength
Necromancer: Skill Effect Duration increased by 40%
Pathfinder: killing enemies with Poison while Flask Effect activated will poison surrounding enemies
Raider: Onslaught Effect increased by 50%
Saboteur: additional 40% 40 Critical Strike Multiplier right against Burning Enemies
Trickster: Maximum mana increased by 30%
It's only a few hours since the official launch of POE 3.13. PoE fans have been waiting for the arrival of 3.13 for too long. Because GGG wanted to avoid Cyberpunk 2077, they have postponed the release date until January 15.
To celebrate the launch of 3.13, IGGM also launched a discount event. You can get a 5% off discount coupon at IGGM's coupon center.
In order to meet players' demand for POE Currency, IGGM has already prepared a large amount of inventory, no matter when you come to IGGM to buy, we can guarantee fast delivery, because our staff is online 24/7, you can contact them at any time, and if you have any questions, you can also ask them.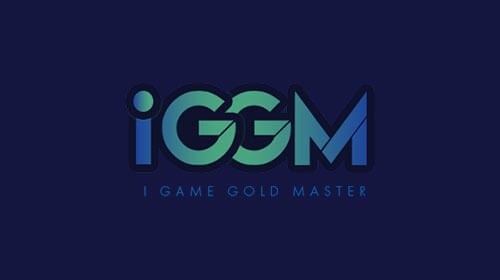 Path Of Exile Heist Best Builds With New Skills Gems
2020-09-30 16:25:45
In the new Heist League, some new gems, passive and active, have been added to the game. Some of them, such as Frost Shield and Sigil of Power, have become good support skills that can help you gain extra protection or damage in any situation. Passive support gems added diversity when choosing mods for existing builds. But separately, it is worth highlighting four new skill gem, with which players have already managed to make full-fledged builds that can go through any content in the game and farm contracts and red cards.
Splitting Steel Builds
This skill is available to Duelist, Scion and Ranger from the first level (if you missed it in rewards, you can buy it from Nessa, Act 1). Splitting Steel is based on a new mechanic, Steel Shards. Each shot uses a charge of Steel Shard and fires an explosive projectile, which, when it hits the enemy, deals AoE damage and shatters into several more small shards.
Blazing Salvo Builds
Launch a volley of explosive fiery projectiles at your enemies! The further projectiles fly, the more they spread out, by exploding when colliding with mobs or on the ground near your target. Thanks to AoE explosions, cleaning up large packs of mobs is not difficult.
Crackling Lance Builds
If the old Arc didn't impress you, the new Crackling Lance is the one for you. A deadly lightning beam that deals decent damage while still dealing AoE damage due to smaller beams branch off from it. Add crits here and you have a great skill for farming maps!
Hexblast Builds
New chaos skill that deals with single target damage, and if the target was a mob with Hex, then it removes the Hex and deals explosive AoE damage. Quite an interesting mechanic, although it requires a preliminary Hex on the target for AoE clearing the zone. A slower but much safer way to kill mobs, with good damage even against bosses.
If you find this guide useful, you can pay more attention to IGGM.
Also, IGGM provides cheap and safe POE Currency with fast delivery.
TRUSTPILOT REVIEWS
Rated 5stars on


Very cheap price, this really helped me on acnh ! I got delivered the right amount and right items but the waiting was a bit too long and live chat inutile. But I still recommand it
Gaiiyaa