Path Of Exile XBOX Currency
SERVER
XBOX Crucible SC

XBOX Standard
Divine Orb

Chaos Orb

Exalted Orb

Fracturing Orb

Eldritch Exalted Orb

Eldritch Chaos Orb

Eldritch Orb of Annulment

Orb of Fusing

Blessed Orb

Chromatic Orb

Gemcutter's Prism

Jeweller's Orb

Orb of Regret

Orb of Scouring

Regal Orb

Tabula Rasa Simple Robe

Orb of Alteration

Orb of Alchemy

Vaal Orb

Cartographer's Chisel
About POE Xbox Currency
Following With Path Of Exile On PC, The Xbox One Version Was Released In August 2017, Since Path Of Exile Is An Attractive Free-To-Play Action Role-Playing Video Game Developed And Punished By Grinding Gear Games, A Famous New Zealand Video Game Developer Company.
Similar To POE Currency On PC, POE Currency Xbox Revolves Around A Variety Of Different Orbs And Scrolls With Specific Functions In The Crafting And Enhancement Of A Character's Equipment Or Allowing Restructuring Of The Character's Passive Skill Tree In The Case Of The Orb Of Regret.
POE Xbox Currency Can Buy Nearly All Items In The Game, Which Dropped From Monsters Or Chests, Or You Can Buy From Vendors In Town.
Since POE Xbox One Currency Is Important To Defeat The Bosses And Enemies, The Players Are Always Recommended To Buy POE Xbox Orbs From Reliable Sellers.
POE Orbs Xbox With Ultra-Low Price, Excellent Service And Refund Policy Provided By IGGM Can Give You Huge Help, Good Luck On Your Trading.
WHY CHOOSE IGGM.COM?
BEST PRICE

We're checking with the Market Prices every day to provide you the best Prices.

SECURITY GUARANTEE

IGGM Provide 100% secure online payment system. The most professional game service provider guarantee the security of products.

INSTANT DELIVERY

We have been committed to providing customers with fast delivery and outstanding service. Usually delivering the order within minutes or 24 hours at most.

100% REFUND

Received what you purchased or the refund. Once your order is delayed or undeliverable, we are 100% guaranteed to refund your money.

24/7 SUPPORT

Our manager will answer all your questions and will be available at any moment.

GREAT DISCOUNT

Become the VIP member of IGGM to gain up to 5% Discount.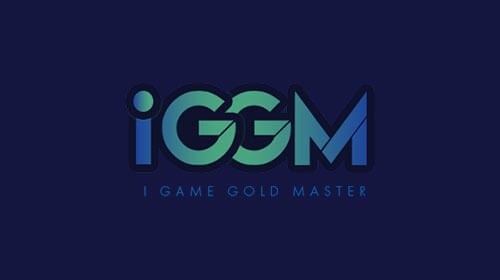 Path of Exile 3.21: A Complete Guide For Farming Crucible Currency
To optimize harvest farming in Path of Exile 3.21, gather all Harvest nodes for additional benefits and increased T4 plant chance. Use the Top Hat to scale map modifiers and click shrines for increased quantity and pack size. Getting the Growing Horts Keystone will help maximize quantity and pack size based on scare used.
A strong character is needed to handle potential difficulty. Rare life force injections can provide 1000 life force.
To maximize life force in Path of Exile harvest farming, use the cheapest rusted scarab for 20 extra pack size, increasing the number of monsters that can spawn from Harvests. Click alters in maps for 3,000 to 6,000 life force per map on average.
Life force is valued at about one Divine for every 9,000 life force at current prices.
Use sextants to add monsters and juice to maps, making up for the maps not being six-mod. Look for "Harvest" with "contains at least one plant" and "uses remaining" with a quantity of four on trade to find sextants. Compare prices.
For chaos orbs, find them for sale around 45-50 chaos. Use the Sacred Grove to force harvests into maps.
In Path of Exile 3.21, select "Fortune Favors the Brave" paired with "Shaping the Valley" for an additional 10 pack size.
Choose Crimson Temple or Jungle Valley maps, which have no boss altars, to increase the chances of getting quantity altars. Remove 33% of altars for a higher chance of getting quantity altars. Properly roll maps to maximize quantity and pack size for maximum gains.
To scale the quantity of maps, you'll want to use Chisel, Alchemy, and Vaal orbs. Ensure that you're looking for modifiers that you can run before applying Vaal orbs. Failure to do so may result in an unusable map.
Once you've applied these steps, you can then sell your maps depending on their outcome, which can either be unidentified, in which case you'll have three options; you can either sell as unidentified, transmute and sell, or use an Orb of Scouring and start over.
To maximize gains from maps, it's important to go for high-quality maps with at least eight mods, and over 130% quantity, which have a high chance of yielding high returns. On the other hand, you can put aside maps with bad quantity that can be run later when you have more time.
Additionally, you can run unidentified maps with increased pack size, which will offset the loss from it being an 8-mod map. These high-quality maps are crucial for the strategy to work since they yield the most points.
The quantity on your maps is crucial for maximizing gains. The quantity from alters is added to the quantity on your maps, which is then scaled by the pack size multiplier. This leads to more monsters dropping more items and ultimately results in more life force per map.
Therefore, it's important to choose maps with over 200% quantity and high pack size to yield the most points. Crimson Temple and Jungle Valley are highly recommended for this strategy.
Also Read: Path of Exile 3.21 + 3.22 + POE 2 VS Diablo 4?
If you're going for sacred grove and double life force, it's important to favorite all your maps to sustain them with a singular focus. Make sure to choose four of the cheapest scarabs to give you five pack size each, such as fortune favors the brave with blue influence.
This will scale your maps to have 190% quantity, providing you with a ton of quantity already. To run your maps, clear everything before going into them.
To maximize gains from Harvest, rush through and click on boxes, killing all the mobs to increase the chances of Alters spawning. The more Alters you get, the more quantity and juice you will receive from your Harvest.
If Alter luck isn't on your side, click on anything, as all results are fine. Aim to reach the boss as quickly as possible since killing the boss increases your chances of getting the desired results.
After killing the boss, there is a 33% increased chance of getting the Alters that provide quantity. Progress through the map until you reach the Harvest, making sure to keep an eye out for Divine Shrines, which have the potential to give you a ton of POE Currency.
If you're doing Alters, make sure to watch out for Divine Shrines as well. When you find the Harvest, click on the quantity Shrine, and if you get the average or better result, it's worth it.
If the light blue number is higher, always choose the plot with the higher number as it doubles the amount of light force. However, if the blue number is lower, but the price is cheaper, it may be worth choosing the blue plot over the other.
When comparing plots with equal one seed each, choose yellow, then blue, then purple. However, prices can fluctuate, so it ultimately depends on the situation.
When clearing through the plots, some may not drop anything until you get to the seeds that drop a ton of Life Force. Look for the blue seed, which indicates a higher chance of dropping a large amount of Life Force.
It's possible to suffer from bad luck and not get any blue seeds, which can be frustrating. Even with a tank build, the difficulty can be extremely rough with the top hat. A plot with three seeds is considered very valuable and can significantly increase the amount of Life Force obtained.
After clearing through the plot, we can obtain around 1,100 additional juice from a dying plot, bringing the total life force to approximately 2,200 to 2,400.
If the chance for an additional plot doesn't proc, following this strategy can still net you around 3,000 to 6,000 per map on average. If executed correctly, this can result in a ton of currency or at the very least a minimal amount of loss.
I enjoy investing time and effort in the Harvest farming strategy whenever I need to earn currency quickly for a new build or just want to fall back on it. It's a fast and easy way to earn currency, especially if done in Crimson Temple or similar locations. This strategy has the potential to yield extra gains.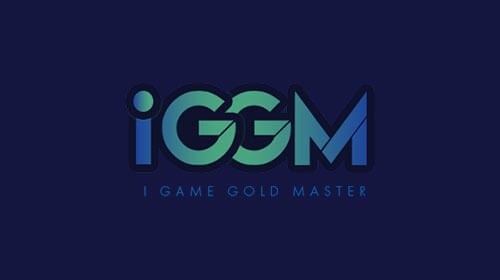 Path of Exile: Grinding Gear Games Announced 3.21 Crucible League Has Achieved Record-breaking Success
The release of Path of Exile's Crucible has been a huge success, with popularity skyrocketing almost tenfold on Steam.
The game's exceptional quality has exceeded expectations and Grinding Gear Games has demonstrated their mastery in game development, setting a new standard for excellence in the industry.
Path of Exile expansion, Crucible, introduces exciting new features and improvements, such as Crystalline Geodes, overhauled Atlas Trees, and Abyssal Depths, that command significant player engagement, as evidenced by the game's high player count.
On April 7, when Crucible was released for PC, Path of Exile saw a massive surge in its Steam player count, increasing from 23,324 at 9am PST / 12pm EST / 5pm BST / 6pm CEST to 211,637 concurrent players
Since its release in 2013, this game has been a source of entertainment for gamers across the globe. Its popularity reached new heights with the launch of its latest expansion, Crucible, which succeeded in breaking previous records.
With an impressive peak concurrent player count of 321,180 on PC alone, it has captured the attention of an even larger audience.
Grinding Gear Games expressed their gratitude on Twitter for the record-breaking success of their latest expansion, Crucible, in Path of Exile.
The game has attracted over 321,180 peak concurrent players on PC, breaking their previous record by more than 50,000 additional players.
Players specializing in playing as the Pathfinder and Saboteur roles can enjoy enhanced gameplay experiences and get more POE Currency with the reworks featured in The Crucible expansion of Path of Exile.
The expansion also includes ten new Unique items, providing players with fresh gear to discover and utilize.
In addition to the reworked Pathfinder and Saboteur Ascendancies and new Unique items, The Crucible expansion for Path of Exile also includes Atlas Gateways to streamline pathing in the Atlas Passive Tree, and new Vaal Skills that provide more options for players to gain power.
As 3.21 Crucible expansion launched for PS4 and Xbox on April 12th, consoles players can anticipate even more exciting features to experience in Wraeclast now.
With the influx of new players sure to follow, the already popular game is set to grow even bigger.
As the release date for Diablo 4 approaches and the beta testing phase comes to a close, Grinding Gear has launched 3.21 Crucible timed event which serves as a perfect distraction for fans looking to satisfy their post-beta cravings.
Also Read: 3 Best Flicker Strike Builds In Path Of Exile 3.21 Crucible
This fresh addition brings a breath of fresh air to Path of Exile, reinvigorating the game.
The release of Crucible by Grinding Gear is a remarkable demonstration of their success, highlighting a seamless fusion of meticulous timing and unparalleled new content.
The team has clearly demonstrated their prowess as game developers with this latest release. Their ability to deliver excellent content on time is truly impressive and speaks to the dedication and creativity of the team.
GGG has clearly set a new standard for the industry and demonstrated their commitment to providing immersive and engaging gaming experiences.
Although there may be many adjustments made to the new features of POE 3.21 Crucible expansion, it is likely that it is already polished enough to attract the interest of the game's community right from its release.
The recent surge in the game's playerbase may have been due to various reasons, including the aftermath of highly anticipated Open Beta for Diablo 4 which took place last month.
Since its initial release in October 2013, Path of Exile has remained one of Diablo's biggest competitors in Action RPG genre.
It's possible that fans of the genre turned to Path of Exile as the next best alternative to satisfy their craving for the highly anticipated Diablo 4, especially after last month's Open Beta which may have left them wanting more.
TRUSTPILOT REVIEWS