Path Of Exile Items
SERVER
PC Expedition SC

PC Standard
Unique Belts

Gems

6 Link Weapon

6 Link Chest

Unique Flasks

Unique Body Armours

Unique Helmets

Unique Wands

Unique Shields

Unique Boots

Unique Swords

Unique Axes

Unique Quivers

Unique Bows

Unique Gloves

Unique Claws

Unique Staves

Essence

Unique Amulets

Unique Maces

Unique Daggers

Unique Rings
Ascent From Flesh


Chain Belt


RequiresLevel 44

+(9-20) to maximum Energy Shield+300 to Evasion Rating+(75-80) to maximum Energy Shield+(10-15)% to all Elemental ResistancesYou have Phasing if Energy Shield Recharge has started Recently6% chance to Dodge Attack Hits while Phasing10% increased Movement Speed while Phasing

A single step forwardSnap free from the prisonReborn into freedom eternal

Ascent From Flesh

Auxium


Crystal Belt


RequiresLevel 79

+(60-80) to maximum Energy Shield+(45-55) to maximum Mana+(60-70) to maximum Energy Shield0.2% of Attack Damage Leeched as Mana per Power Charge(20-25)% increased Elemental Damage with Attack Skills per Power ChargeChill Effect and Freeze Duration on you are based on 100% of Energy Shield

As long as the soul is unfettered, so is the body.

Auxium

Bated Breath


Chain Belt


RequiresLevel 22

+(9-20) to maximum Energy Shield10% increased Damage+(15-25) to Intelligence+(20-30) to maximum Energy Shield20% increased maximum Energy Shield50% increased Energy Shield Recharge Rate

At knifepoint, a moment's hesitation means death.

Bated breath

Belt of the Deceiver


Heavy Belt


RequiresLevel 20

+(25-35) to Strength(15-25)% increased Global Physical DamageYou take 30% reduced Extra Damage from Critical Strikes+(30-40) to maximum Life+(10-15)% to all Elemental ResistancesNearby Enemies are Intimidated

In battle, virtue matters not. Only victory.

Belt of the Deceiver

Bisco's Leash


Heavy Belt


RequiresLevel 30

+(25-35) to Strength5% increased Quantity of Items found+(20-40)% to Cold Resistance1% increased Rarity of Items found per 15 Rampage KillsRampage

You were always there, by my side,whether we sat or played.Our friendship was a joyful ride,I wish you could have stayed.

Bisco's Leash

Doryani's Invitation


Heavy Belt


RequiresLevel 68+(25–35) to Strength
(20–30)% increased Cold Damage
+(300–350) to Armour
+(30–35)% to Cold Resistance
+(30–35)% to Lightning Resistance
0.6% of Fire Damage Leeched as Life
(20–30)% chance to Ignite during any Flask Effect

"You can invite them but you can never be sure who will come knocking."- Doryani, Queen's Thaumaturgist.

Cold Doryani's Invitation

Dyadian Dawn


Heavy Belt


Requires Level 52

+(25-35) to Strength+(70-85) to maximum Life+(20-40)% to Fire Resistance+(20-40)% to Cold Resistance1% of Attack Damage Leeched as Life against Chilled EnemiesEnemies Ignited by an Attack Burn 35% fasterDeal no Physical Damage

With her cold resolveAnd burning sacrificeThe Eternal twins arose.

Dyadian Dawn

Faminebind


Rustic Sash


RequiresLevel 11

(12-24)% increased Global Physical Damage+(20-30)% to Cold Resistance20% increased Projectile Damage30% reduced Flask Charges gained60% increased Flask effect durationDeals 50 Chaos Damage per second to nearby Enemies

After the Great Fire, the land lay barrenand our forefathers grew weak.Mother Gull took pity on themand gave them grain and water.

Faminebind

Feastbind


Rustic Sash


RequiresLevel 11

(12-24)% increased Global Physical DamageAdds 5 to 10 Physical Damage to Attacks+(20-40) to maximum Life0.2% of Physical Attack Damage Leeched as Life50% increased Flask Charges gained during any Flask Effect50% increased Mana Regeneration Rate during any Flask Effect

Our forefathers danced and drank and ate their filland did not honour the First Ones for their gifts.So the First Ones filled the sky with fire.

Feastbind

Doryani's Invitation


Heavy Belt


RequiresLevel 68+(25–35) to Strength
(20–30)% increased Fire Damage
+(300–350) to Armour
+(30–35)% to Cold Resistance
+(30–35)% to Lightning Resistance
0.6% of Fire Damage Leeched as Life
(20–30)% chance to Ignite during any Flask Effect

"You can invite them but you can never be sure who will come knocking."- Doryani, Queen's Thaumaturgist.

Fire Doryani's Invitation

Headhunter


Leather Belt


RequiresLevel 40

+(25-40) to maximum Life+(40-55) to Strength+(40-55) to Dexterity+(50-60) to maximum Life(20-30)% increased Damage with Hits against Rare monstersWhen you Kill a Rare monster, you gain its mods for 20 seconds

"A man's soul rules from a cavern of bone, learns andjudges through flesh-born windows. The heart is meat.The head is where the Man is."- Lavianga, Advisor to Kaom

Headhunter

Immortal Flesh


Leather Belt


RequiresLevel 50

+(25-40) to maximum Life+(75-100) to maximum Life(66.7-75) Life Regenerated per second(8-10) Mana Regenerated per second-(25-15)% to all Elemental Resistances-(50-40) Physical Damage taken from Attacks40% increased Armour while not Ignited, Frozen or Shocked

"She begged the Earth to spare her Son;Out of love the Earth agreed.To the other Elements she did not speakAnd out of spite They plotted."- Berek and the Untamed

Immortal Flesh

Meginord's Girdle


Heavy Belt


RequiresLevel 8

+(25-35) to StrengthAdds 5 to 15 Physical Damage to Attacks+25 to Strength10% increased maximum Life+(10-20)% to Cold Resistance25% increased Flask Life Recovery rate

Kaom's strength was rivaled only bythe great Meginord of the north.

Lightning Doryani's Invitation

Maligaro's Restraint


Chain Belt


RequiresLevel 44

+(9-20) to maximum Energy ShieldAdds 1 to (30-50) Lightning Damage to Attacks100% increased Shock Duration on youShocks you cause are reflected back to you60% increased Damage while Shocked15% increased Movement Speed while Shocked

"Our genius will pave the way forward.May all who are worthy be improved!"- Inquisitor Maligaro

Maligaro's restraint

Meginord's Girdle


Heavy Belt


RequiresLevel 8

+(25-35) to StrengthAdds 5 to 15 Physical Damage to Attacks+25 to Strength10% increased maximum Life+(10-20)% to Cold Resistance25% increased Flask Life Recovery rate

Kaom's strength was rivaled only bythe great Meginord of the north.

Meginord's Girdle

Perandus Blazon


Cloth Belt


RequiresLevel 16

(15-25)% increased Stun and Block Recovery+(20-30) to all Attributes(6-8)% increased Quantity of Items found+20% to Fire Resistance20% increased Flask effect duration-2 Physical Damage taken from Attacks

A large enough debt turns even a friendinto an enemy, and the Perandus familyhad more debtors than anyone.

Perandus Blazon

Perseverance


Vanguard Belt


RequiresLevel 78

+(260-320) to Armour and Evasion Rating(4-8)% increased maximum Life+(20-40)% to Cold Resistance1% increased Attack Damage per 300 of the lowest of Armour and Evasion Rating(14-20)% chance to gain Fortify when you Stun an Enemy with Melee DamageYou have Onslaught while you have Fortify

"Some blows must be evaded. Some blows must be endured.The trick is to tell them apart."- Daresso, the Sword King

Perseverance

Ryslatha's Coil


Studded Belt


RequiresLevel 32

(20-30)% increased Stun Duration on Enemies(30-40)% more Maximum Physical Attack Damage(40-30)% less Minimum Physical Attack DamageAdds 1 to (15-20) Physical Damage to Attacks+(20-40) to Strength+(80-100) to maximum LifeGain 50 Life when you Stun an Enemy

All creatures have the potential for greatness or unequivocal failure.

Physical Doryani's Invitation

Prismweave


Rustic Sash


RequiresLevel 25

(12-24)% increased Global Physical Damage10% increased Elemental Damage with Attack SkillsAdds (7-8) to (15-16) Fire Damage to AttacksAdds (5-6) to (12-14) Cold Damage to AttacksAdds 1 to (30-34) Lightning Damage to Attacks+(6-8)% to all Elemental Resistances30% increased Elemental Damage with Attack Skills during any Flask Effect

Nothing is as vivid as the rage of battle

Prismweave

Ryslatha's Coil


Studded Belt


RequiresLevel 32

(20-30)% increased Stun Duration on Enemies(30-40)% more Maximum Physical Attack Damage(40-30)% less Minimum Physical Attack DamageAdds 1 to (15-20) Physical Damage to Attacks+(20-40) to Strength+(80-100) to maximum LifeGain 50 Life when you Stun an Enemy

All creatures have the potential for greatness or unequivocal failure.

Ryslatha's Coil

Soul Tether


Cloth Belt


RequiresLevel 48

(15-25)% increased Stun and Block Recovery+(20-40) to IntelligenceYour Energy Shield starts at zeroYou cannot Recharge Energy ShieldYou cannot Regenerate Energy ShieldYou lose 5% of Energy Shield per secondLife Leech is applied to Energy Shield instead while on Full LifeGain (4-6)% of Maximum Life as Extra Maximum Energy Shield

Vaal bloodpriests were among the earliest intellectuals on record.It was they who found that a newly freed soul woulddesperately cling to any other source of life.

Soul Tether

Sunblast


Cloth Belt


RequiresLevel 37

(15-25)% increased Stun and Block Recovery(30-40)% increased Trap Damage20% increased Mana Regeneration Rate+(20-30)% to Fire Resistance80% reduced Trap Duration25% increased Light Radius

The sun's fury, trappedin pillars of blazing light,Explodes from its cage.

Sunblast

The Magnate


Studded Belt


RequiresLevel 16

(20-30)% increased Stun Duration on Enemies(25-40)% increased Global Physical Damage+(40-50) to Strength50% increased Flask Charges gained+(20-25)% to all Elemental Resistances while you have at least 200 Strength

Few men cast a longer shadow than the Great Meginord of the North.

The Magnate

The Retch


Rustic Sash


RequiresLevel 44

(12-24)% increased Global Physical Damage+(60-80) to maximum Life+(30-40)% to Cold Resistance0.4% of Physical Attack Damage Leeched as Life60% increased Flask effect duration30% reduced Flask Charges gained during any Flask Effect200% of Life Leech applies to Enemies as Chaos Damage15% increased Movement Speed during any Flask Effect

But the grain grew twisted and the water turned darkand those who partook of Mother Gull's giftbirthed monsters that fed on the flesh of one another.

The Retch

Wurm's Molt


Leather Belt


RequiresLevel 8

+(25-40) to maximum Life+(20-30) to Strength+(20-30) to Intelligence+(10-20)% to Cold Resistance0.4% of Physical Attack Damage Leeched as Life0.4% of Physical Attack Damage Leeched as Mana

They say a lifetime of wisdom is carriedin every skin the great beasts shed.

Wurm's Molt
WHY CHOOSE IGGM.COM?
BEST PRICE

We're checking with the Market Prices every day to provide you the best Prices

SECURITY GUARANTEE

IGGM Provide 100% secure online payment system. The most professional game service provider guarantee the security of products

INSTANT DELIVERY

More than 90% of orders are processed successfully in less than 15 minutes.

100% REFUND

Received what you purchased or the refund. Once your order is delayed or undeliverable, we are 100% guaranteed to refund your money

24/7 SUPPORT

Our manager will answer all your questions and will be available at any moment

GREAT DISCOUNT

Become the VIP member of IGGM to gain up to 5% Discount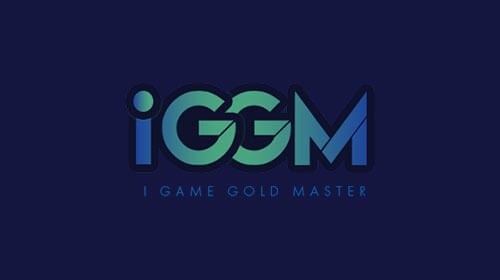 Path Of Exile: Expedition Features A New Skill Gem That Works Like A Popular Destiny 2 Gun
2021-07-20 17:20:34
Path Of Exile: Expedition is coming soon, some of these things will make Destiny 2 players immediately recognize. Path Of Exile players mainly uses Skill Gems to cause damage. These skill gems can be socketed in gear to link them support gems to increase their damage output or change the way they work.
In POE, there will be a new Skill Gem for bows named Storm Rain. It fires an arrow in the sky and eventually hits the ground and causes damage. Then it sticks in the ground and periodically causes lightning damage to the enemies. Using the skill many times can link arrows with one another via a beam of lightning, creating patches of ground that constantly damage the enemies. Destiny 2 players may be familiar with a special Exotic gun called Anarchy, which is very similar to Storm Rain in POE, but because GGG's game settings are more of a dark age type, this new Skill Gem is not fired with a massive grenade launcher.
But because of the different mechanics of the two games, the branching effect of each component will greatly change the way the game is played. Even if Storm Rain and Anarchy have similar effects, we cannot predict how much impact the latter's new skills will have. In Path Of Exile, you need to carefully balance your builds, not only to effectively clear the areas full of small monsters, but also to cause enough single-target damage against the bosses.
In short, Storm Rain sounds very attractive, but when the new POE League landed on PC this Friday, it remains to be seen how much damage it will be. In any case, this new element added to the Path Of Exile skill gem-set may be an easter egg, and players interested in it can even create a build around it.
The new league may shake the core gameplay of POE, which is even more attractive, so for all POE players, now is the time to prepare for the new league, POE Currency is an essential part, after all, everyone wants to be a winner. At this time, you will not want to miss IGGM.
IGGM provides cheap POE Currency. Discount coupons are always available here. Once Expedition League is released, IGGM will also launch discount coupons for the new league, so you can pay more attention to IGGM to buy POE Currency at low prices.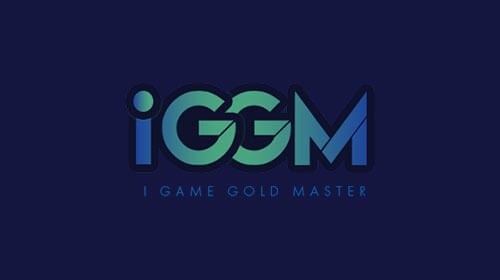 Path Of Exile: Best Starter Builds For Ritual League
2021-01-19 16:56:16
The new POE League has finally begun, so for POE players, finding a perfect build is the most important thing.
Ritual challenge league
The challenge league in POE is essentially a series of challenges, and you can try to obtain circular rewards. Every 13 weeks, the league will change to a new theme. This time, it changed from Heist to Ritual, all you need to do is to fight a group of monsters while dealing with booster effects or environmental hazards. It released the Echoes of the Atlas expansion, which includes changes to current build components. So the old builds may not adapt to the new league.
What do starter builds need to consider?
Before you start creating a build, you need to consider what the build is for. Because this is a combat league, you will continue to face challenges, so direct damage and high survivability are the keys. In addition to considering budget and scale, you also need to consider the use of summoning or personal defense to prevent damage, as well as the foe-shredding, universal damage.
Builds
The Toxic Rain DoT Trickster covers a lot of ground with powerful, face-melting damage. This is a slight change from the Toxic Rain Mine Trickster in the Heist League and contains some of the same concepts.
Explosive Trap Saboteur can produce a large amount of damage at the right positioning at one time, clear the waves, and can cause huge damage to bosses without waiting for the damage stacks.
Returning from the Heist League is a Spectre based Necromancer: the Summon Raging Spirits Necromancer. Necromancers and Tricksters have always been considered two of the best in POE.
For players who prefer the physically inclined, Super Cyclone, a Leeching Slayer build, can split enemies effortlessly while maintaining their own health.
In another DoT vein, the Bleed Blow Gladiator can effectively block attacks, while making the enemy bleed a lot in multiple attacks.
Of course, there are more builds that can be used, but these are enough for any gameplay.
As Ritual League in full swing, IGGM will often update relevant game news or guides afterward. If you are interested, you can subscribe to IGGM, and IGGM also provides cheap POE Currency.
Even if you are a PS4 or Xbox One user, you can also buy the matching POE Currency on IGGM.
TRUSTPILOT REVIEWS
Rated 5stars on


4.9 out of 5 (Average Rating of 4338 reviews)

Very friendly and efficient. This was a very easy transaction.
eebybeeb

The most reliable company I have used for this service.
tvlongjum

Would recommend and will shop myself again soon.
arcusabbo

Quick and secure service, been a member for years, always good service and very polite and understanding.
vezoxgami

Fast - Easy - Always stocked up.
mollyjbro