Diablo 2: Resurrected Items
PLATFORM
PC

PS4/PS5

Xbox One/Series

Switch
SERVER
Non-Ladder Softcore

Non-Ladder Hardcore
Non-Ladder Softcore

Non-Ladder Hardcore
Non-Ladder Softcore

Non-Ladder Hardcore
Non-Ladder Softcore

Non-Ladder Hardcore
Rune

Runewords

Gear

Bases

Jewel

Misc

Magic Items

Rare Items

Sets

Uniques

Charms

Class Specific

Crafted

Unidentified

Max Varies 95%+

Hot Sales
Rune

Runewords

Gear

Bases

Jewel

Misc

Magic Items

Rare Items

Sets

Uniques

Charms

Class Specific

Crafted

Unidentified

Max Varies 95%+

Hot Sales
Rune

Runewords

Gear

Bases

Jewel

Misc

Magic Items

Rare Items

Sets

Uniques

Charms

Class Specific

Crafted

Unidentified

Max Varies 95%+

Hot Sales
Rune

Runewords

Gear

Bases

Jewel

Misc

Magic Items

Rare Items

Sets

Uniques

Charms

Class Specific

Crafted

Unidentified

Max Varies 95%+

Hot Sales
All

Body Armor Rune Words

Helm Rune Words

Shield Rune Words

Weapon Rune Words
All

Uniques Jewels

Magic Jewels
All

Body Armor

Headgear

Shields
All

Aldur's Watchtower

Immortal King

Tal Rasha's Wrappings

Bul-Kathos' Children

Griswold's Legacy

M'avina's Battle Hymn

Natalya's Odium

Trang-Oul's Avatar

Arctic Gear

Hsaru's Defense

Berserker's Arsenal

Cleglaw's Brace

Infernal Tools

Death's Disguise

Sigon's Complete Steel

Isenhart's Armory

Civerb's Vestments

Cathan's Traps

Angelic Raiment

Vidala's Rig

Arcanna's Tricks

Iratha's Finery

Milabrega's Regalia

Tancred's Battlegear

Cow King's Leathers

Sander's Folly

Naj's Ancient Vestige

The Disciple

Orphan's Call

Sazabi's Grand Tribute

Heaven's Brethren

Hwanin's Majesty
All

Axes

Bows

Crossbows

Daggers

Scepters

Spears

Staves

Swords

Wands

Maces

Polearms

Throwing Weapons

Javelins

Gloves

Boots

Belts

Helms

Shields

Body Armor

Rings

Amulets
All

Gheed's Fortune

Annihilus

Hellfire Torch

Grand Charms

Small Charm
All

Amazon

Assassin

Sorceress

Barbarian

Druid

Paladin

Necromancer
All

Hit Power

Blood

Caster

Safety
All

Gheed's Fortune

Annihilus

Hellfire Torch

Grand Charms

Uniques Items
All

Body Armor Rune Words

Helm Rune Words

Shield Rune Words

Weapon Rune Words
All

Uniques Jewels

Magic Jewels
All

Body Armor

Headgear

Shields
All

Aldur's Watchtower

Immortal King

Tal Rasha's Wrappings

Bul-Kathos' Children

Griswold's Legacy

M'avina's Battle Hymn

Natalya's Odium

Trang-Oul's Avatar

Arctic Gear

Hsaru's Defense

Berserker's Arsenal

Cleglaw's Brace

Infernal Tools

Death's Disguise

Sigon's Complete Steel

Isenhart's Armory

Civerb's Vestments

Cathan's Traps

Angelic Raiment

Vidala's Rig

Arcanna's Tricks

Iratha's Finery

Milabrega's Regalia

Tancred's Battlegear

Cow King's Leathers

Sander's Folly

Naj's Ancient Vestige

The Disciple

Orphan's Call

Sazabi's Grand Tribute

Heaven's Brethren

Hwanin's Majesty
All

Axes

Bows

Crossbows

Daggers

Scepters

Spears

Staves

Swords

Wands

Maces

Polearms

Throwing Weapons

Javelins

Gloves

Boots

Belts

Helms

Shields

Body Armor

Rings

Amulets
All

Gheed's Fortune

Annihilus

Hellfire Torch

Grand Charms

Small Charm
All

Amazon

Assassin

Sorceress

Barbarian

Druid

Paladin

Necromancer
All

Hit Power

Blood

Caster

Safety
All

Gheed's Fortune

Annihilus

Hellfire Torch

Grand Charms

Uniques Items
All

Body Armor Rune Words

Helm Rune Words

Shield Rune Words

Weapon Rune Words
All

Uniques Jewels

Magic Jewels
All

Body Armor

Headgear

Shields
All

Aldur's Watchtower

Immortal King

Tal Rasha's Wrappings

Bul-Kathos' Children

Griswold's Legacy

M'avina's Battle Hymn

Natalya's Odium

Trang-Oul's Avatar

Arctic Gear

Hsaru's Defense

Berserker's Arsenal

Cleglaw's Brace

Infernal Tools

Death's Disguise

Sigon's Complete Steel

Isenhart's Armory

Civerb's Vestments

Cathan's Traps

Angelic Raiment

Vidala's Rig

Arcanna's Tricks

Iratha's Finery

Milabrega's Regalia

Tancred's Battlegear

Cow King's Leathers

Sander's Folly

Naj's Ancient Vestige

The Disciple

Orphan's Call

Sazabi's Grand Tribute

Heaven's Brethren

Hwanin's Majesty
All

Axes

Bows

Crossbows

Daggers

Scepters

Spears

Staves

Swords

Wands

Maces

Polearms

Throwing Weapons

Javelins

Gloves

Boots

Belts

Helms

Shields

Body Armor

Rings

Amulets
All

Gheed's Fortune

Annihilus

Hellfire Torch

Grand Charms

Small Charm
All

Amazon

Assassin

Sorceress

Barbarian

Druid

Paladin

Necromancer
All

Hit Power

Blood

Caster

Safety
All

Gheed's Fortune

Annihilus

Hellfire Torch

Grand Charms

Uniques Items
All

Body Armor Rune Words

Helm Rune Words

Shield Rune Words

Weapon Rune Words
All

Uniques Jewels

Magic Jewels
All

Body Armor

Headgear

Shields
All

Aldur's Watchtower

Immortal King

Tal Rasha's Wrappings

Bul-Kathos' Children

Griswold's Legacy

M'avina's Battle Hymn

Natalya's Odium

Trang-Oul's Avatar

Arctic Gear

Hsaru's Defense

Berserker's Arsenal

Cleglaw's Brace

Infernal Tools

Death's Disguise

Sigon's Complete Steel

Isenhart's Armory

Civerb's Vestments

Cathan's Traps

Angelic Raiment

Vidala's Rig

Arcanna's Tricks

Iratha's Finery

Milabrega's Regalia

Tancred's Battlegear

Cow King's Leathers

Sander's Folly

Naj's Ancient Vestige

The Disciple

Orphan's Call

Sazabi's Grand Tribute

Heaven's Brethren

Hwanin's Majesty
All

Axes

Bows

Crossbows

Daggers

Scepters

Spears

Staves

Swords

Wands

Maces

Polearms

Throwing Weapons

Javelins

Gloves

Boots

Belts

Helms

Shields

Body Armor

Rings

Amulets
All

Gheed's Fortune

Annihilus

Hellfire Torch

Grand Charms

Small Charm
All

Amazon

Assassin

Sorceress

Barbarian

Druid

Paladin

Necromancer
All

Hit Power

Blood

Caster

Safety
All

Gheed's Fortune

Annihilus

Hellfire Torch

Grand Charms

Uniques Items
El Rune

Can be Inserted into Socketed Items

Weapons: +50 to Attack Rating,

+1 to Light Radius

Armor: +15 Defense,

+1 to Light Radius

Helms: +15 Defense,

+1 to Light Radius

Shields: +15 Defense,

+1 to Light Radius

Required Level: 11

El – #1

Eld Rune

Can be Inserted into Socketed Items

Weapons: +75% Damage to Undead,

+50 to Attack Rating against Undead

Armor: 15% Slower Stamina Drain

Helms: 15% Slower Stamina Drain

Shields: 7% Increased Chance of Blocking

Required Level: 11

Eld – #2

Tir Rune

Can be Inserted into Socketed Items

Weapons: +2 to Mana after each Kill

Armor: +2 to Mana after each Kill

Helms: +2 to Mana after each Kill

Shields: +2 to Mana after each Kill

Required Level: 13

Tir – #3

Nef Rune

Can be Inserted into Socketed Items

Weapons: Knockback

Armor: +30 Defense vs. Missile

Helms: +30 Defense vs. Missile

Shields: +30 Defense vs. Missile

Required Level: 13

Nef – #4

Eth Rune

Can be Inserted into Socketed Items

Weapons: -25% Target Defense

Armor: Regenerate Mana 15%

Helms: Regenerate Mana 15%

Shields: Regenerate Mana 15%

Required Level: 15

Eth – #5

Ith Rune

Can be Inserted into Socketed Items

Weapons: +9 to Maximum Damage

Armor: 15% Damage Taken Goes To Mana

Helms: 15% Damage Taken Goes To Mana

Shields: 15% Damage Taken Goes To Mana

Required Level: 15

Ith – #6

Tal Rune

Can be Inserted into Socketed Items

Weapons: +75 poison damage over 5 seconds

Armor: Poison Resist +30%

Helms: Poison Resist +30%

Shields: Poison Resist +35%

Required Level: 17

Tal – #7

Ral Rune

Can be Inserted into Socketed Items

Weapons: Adds 5-30 fire damage

Armor: Fire Resist +30%

Helms: Fire Resist +30%

Shields: Fire Resist +35%

Required Level: 19

Ral – #8

Ort Rune

Can be Inserted into Socketed Items

Weapons: Adds 1-50 lightning damage

Armor: Lightning Resist +30%

Helms: Lightning Resist +30%

Shields: Lightning Resist +35%

Required Level: 21

Ort – #9

Thul Rune

Can be Inserted into Socketed Items

Weapons: Adds 3-14 cold damage

Armor: Cold Resist +30%

Helms: Cold Resist +30%

Shields: Cold Resist +35%

Required Level: 23

Thul – #10

Amn Rune

Can be Inserted into Socketed Items

Weapons: 7% Life stolen per hit

Armor: Attacker Takes Damage of 14

Helms: Attacker Takes Damage of 14

Shields: Attacker Takes Damage of 14

Required Level: 25

Amn – #11

Sol Rune

Can be Inserted into Socketed Items

Weapons: +9 to Minimum Damage

Armor: Damage Reduced by 7

Helms: Damage Reduced by 7

Shields: Damage Reduced by 7

Required Level: 27

Sol – #12

Shael Rune

Can be Inserted into Socketed Items

Weapons: +20% Increased Attack Speed

Armor: +20% Faster Hit Recovery

Helms: +20% Faster Hit Recovery

Shields: +20% Faster Block Rate

Required Level: 29

Shael – #13

Dol Rune

Can be Inserted into Socketed Items

Weapons: Hit Causes Monster to Flee 25%

Armor: Replenish Life +7

Helms: Replenish Life +7

Shields: Replenish Life +7

Required Level: 31

Dol – #14

Hel Rune
Can be Inserted into Socketed Items

Weapons: Requirements -20%
Armor: Requirements -15%
Helms: Requirements -15%
Shields: Requirements -15%


Hel – #15

Io Rune

Can be Inserted into Socketed Items

Weapons: +10 to Vitality

Armor: +10 to Vitality

Helms: +10 to Vitality

Shields: +10 to Vitality

Required Level: 35

Io – #16

Lum Rune

Can be Inserted into Socketed Items

Weapons: +10 to Energy

Armor: +10 to Energy

Helms: +10 to Energy

Shields: +10 to Energy

Required Level: 37

Lum – #17

Ko Rune

Can be Inserted into Socketed Items

Weapons: +10 to Dexterity

Armor: +10 to Dexterity

Helms: +10 to Dexterity

Shields: +10 to Dexterity

Required Level: 39

Ko – #18

Fal Rune

Can be Inserted into Socketed Items

Weapons: +10 to Strength

Armor: +10 to Strength

Helms: +10 to Strength

Shields: +10 to Strength

Required Level: 41

Fal – #19

Lem Rune

Can be Inserted into Socketed Items

Weapons: 75% Extra Gold from Monsters

Armor: 50% Extra Gold from Monsters

Helms: 50% Extra Gold from Monsters

Shields: 50% Extra Gold from Monsters

Required Level: 43

Lem – #20

Pul Rune

Can be Inserted into Socketed Items

Weapons: +75% Damage to Demons,

+100 to Attack Rating against Demons

Armor: +30% Enhanced Defense

Helms: +30% Enhanced Defense

Shields: +30% Enhanced Defense

Required Level: 45

Pul – #21

Um Rune

Can be Inserted into Socketed Items

Weapons: 25% Chance of Open Wounds

Armor: All Resistances +15

Helms: All Resistances +15

Shields: All Resistances +22

Required Level: 47

Um – #22

Mal Rune

Can be Inserted into Socketed Items

Weapons: Prevent Monster Heal

Armor: Magic Damage Reduced by 7

Helms: Magic Damage Reduced by 7

Shields: Magic Damage Reduced by 7

Required Level: 49

Mal – #23

Ist Rune

Can be Inserted into Socketed Items

Weapons: 30% Better Chance of Getting Magic Items

Armor: 25% Better Chance of Getting Magic Items

Helms: 25% Better Chance of Getting Magic Items

Shields: 25% Better Chance of Getting Magic Items

Required Level: 51

Ist – #24

Gul Rune

Can be Inserted into Socketed Items

Weapons: 20% Bonus to Attack Rating

Armor: +5% to Maximum Poison Resist

Helms: +5% to Maximum Poison Resist

Shields: +5% to Maximum Poison Resist

Required Level: 53

Gul – #25

Vex Rune

Can be Inserted into Socketed Items

Weapons: 7% Mana Leech

Armor: All Resistances +5

Helms: All Resistances +5

Shields: All Resistances +5

Required Level: 47

Vex – #26

Ohm Rune

Can be Inserted into Socketed Items

Weapons: +50% Enhanced Damage

Armor: +5% to Maximum Cold Resist

Helms: +5% to Maximum Cold Resist

Shields: +5% to Maximum Cold Resist

Required Level: 57

Ohm – #27

Lo Rune

Can be Inserted into Socketed Items

Weapons: 20% Deadly Strike

Armor: +5% to Maximum Lightning Resist

Helms: +5% to Maximum Lightning Resist

Shields: +5% to Maximum Lightning Resist

Required Level: 59

Lo – #28

Sur Rune

Can be Inserted into Socketed Items

Weapons: Hit Blinds Target

Armor: Increase Maximum Mana 5%

Helms: Increase Maximum Mana 5%

Shields: +50 to Mana

Required Level: 61

Sur – #29

Ber Rune

Can be Inserted into Socketed Items

Weapons: 20% Chance of Crushing Blow

Armor: Damage Reduced by 8%

Helms: Damage Reduced by 8%

Shields: Damage Reduced by 8%

Required Level: 63

Ber – #30
WHY CHOOSE IGGM.COM?
BEST PRICE

We're checking with the Market Prices every day to provide you the best Prices

SECURITY GUARANTEE

IGGM Provide 100% secure online payment system. The most professional game service provider guarantee the security of products

INSTANT DELIVERY

More than 90% of orders are processed successfully in less than 15 minutes.

100% REFUND

Received what you purchased or the refund. Once your order is delayed or undeliverable, we are 100% guaranteed to refund your money

24/7 SUPPORT

Our manager will answer all your questions and will be available at any moment

GREAT DISCOUNT

Become the VIP member of IGGM to gain up to 5% Discount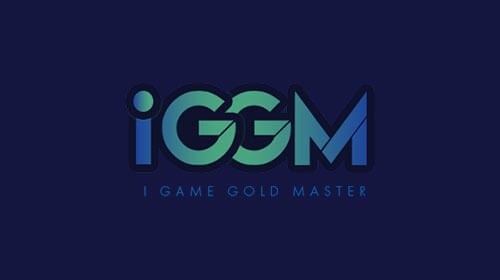 Everything you should know about D2R 2.4 Update - Ladder is coming
2022-03-03 17:36:13
Blizzard has released the patch notes for Diablo 2: Resurrected PTR update 2.4, which contains everything players need to know about Ladder testing, balance changes, and performance updates
The Diablo 2: Resurrected Ladder launch--which will release today only on the test realm--represents an optional ranked competitive system of the game through a series of modes available to select from with a fresh Ladder-specific character(s)
The developer explained that each mode will have its own leaderboard where players compete to gain EXP within a limited timeframe, while also having access to Ladder-specific content. Afterwards, when the Ladder season ends, leaderboard rankings will reset, moving characters to non-ladder mode
It was noted that once a season ends, players will have until the start of the season after next (for example, from when season one ends until season three begins) to retrieve items from their seasonal Ladder and bring them to normal online play
In addition, Blizzard is tweaking how Uber Diablo spawns by making it so when the threshold is met by selling enough Stone of Jordan rings, Uber Diablo will spawn for everyone in the same region, not only those on the same server instance
As usual, a number of general changes have also been made to classes, including some buffs to the Amazon's physical damage per level over its multiple abilities, while Druid's Hurricane skill requirement for Armageddon has been removed
Please focus on IGGM and you will get more latest new about the game. Need Diablo 2 Resurrected Items? You can get it from IGGM as well.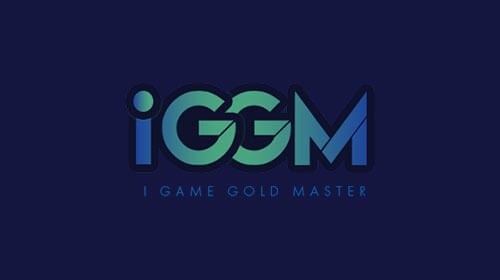 Diablo 2 Resurrected: Update 1.12 Fixes Difficulty Scaling Access
2021-12-15 16:07:25
Blizzard released the Diablo 2 Resurrected update 1.12 patch on December 14th, which fixes the difficulty scaling access, as well as other bug fixes for the PC and the consoles. IGGM lists the complete patch notes about it. It is worth noting that Blizzard refers to it as the 12.6 title update, so if you see the version number used with the console version numbers, don't be confused.
A new patch is now available for Windows PC, Xbox Series S/X, Xbox One, and PS4/5. On December 14, the Nintendo Switch patch is already available.
Bug Fixes
For Consoles
* Fixed an issue that required players to have a premium account to access offline player difficulty scaling
* Fixed an issue that caused Assassin traps and Sorceress Hydras to teleport to the player after they move a certain distance from where the skill was cast
For Windows PC
* Fixed an issue that cause Assassin traps and Sorceress Hydras to teleport to the player after they move a certain distance from where the skill was cast
* Fixed an issue where players were unable to bind mouse wheel inputs to skills
This is the related patch content related to Scaling Access. Diablo 2 Resurrected seems to be moving in the right direction, bringing more content to players, thereby optimizing the gaming experience. This is what we like to see, as a Diablo 2 Resurrected Items seller, because better game content means that the D2R Items we provide can play a better role, so that players can immerse themselves in the game.
If you are a player of Diablo 2 Resurrected, then don't miss a reliable website like IGGM.
TRUSTPILOT REVIEWS