Fallout 76 Bottle Caps
Fallout 76 Bottle Caps PC 10000

Fallout 76 Bottle Caps PC 15000

Fallout 76 Bottle Caps PC 20000

Fallout 76 Bottle Caps PC 30000

Fallout 76 Bottle Caps PC 40000

- 1%

Fallout 76 Bottle Caps PC 50000

- 1%

Fallout 76 Bottle Caps PC 60000

- 2%

Fallout 76 Bottle Caps PC 80000

- 2%

Fallout 76 Bottle Caps PC 100000

- 3%

Fallout 76 Bottle Caps PC 150000

- 3%

Fallout 76 Bottle Caps PC 200000

- 4%

Fallout 76 Bottle Caps PC 250000

- 4%

Fallout 76 Bottle Caps PC 300000

- 5%

Fallout 76 Bottle Caps PC 350000

- 5%

Fallout 76 Bottle Caps PC 500000
WHY CHOOSE IGGM.COM?
BEST PRICE

We're checking with the Market Prices every day to provide you the best Prices

SECURITY GUARANTEE

IGGM Provide 100% secure online payment system. The most professional game service provider guarantee the security of products

INSTANT DELIVERY

More than 90% of orders are processed successfully in less than 15 minutes.

100% REFUND

Received what you purchased or the refund. Once your order is delayed or undeliverable, we are 100% guaranteed to refund your money

24/7 SUPPORT

Our manager will answer all your questions and will be available at any moment

GREAT DISCOUNT

Become the VIP member of IGGM to gain up to 5% Discount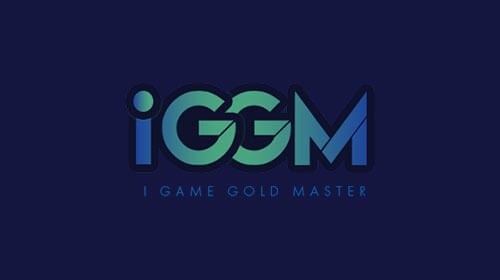 How Fallout 76 Will End The Brotherhood Of Steel's Story?
2021-07-23 15:47:38
The latest update of Fallout 76, Steel Reign, ends the current Brotherhood Steel storyline in Fallout 76. Bethesda is famous for the world it creates, because its games tend to focus on a world and how players create it.
In the original Brotherhood mission, the rift between Paladin Rahman and Knight Shin was already obvious, but in Steel Reign, this rift eventually reached a climax, forcing you to make a choice, which made the game interesting.
In the previous update, Rahman and Shin had reached a deadlock after completing their final mission. Rahman destroyed the communication array that allowed Brotherhood to contact Elders. No matter who you support in the mission, you will get another choice after Steel Reign cleverly returns to the schism within Brotherhood to deal with the more imminent threat.
After a series of missions to track down the super mutants and the root cause of the problem, you will find that what you finally have to deal with is the familiar mysterious character - Dr. Blackburn.
Blackburn's final plans to disperse the corrected version of the FEV throughout the Appalachian region are underway, and you need to prevent another potentially terrible Fallout experiment from going wrong. You can choose to support Rahmani or Shin in the penultimate part of the quest. No matter what you choose, the story will progress as Blackburn leads you to scattered locations where his fellow scientists work. In a last-ditch ever to prove the FEV works, Blackburn will succumb to it and become a super mutant monster.
Once Blackburn is dealt with, the real dilemma will arise and you need to choose the fate of the scientist who helps you. In Fallout 76, Rahmani and Shin's different views on the true purpose of Brotherhood of Steel conflict with a complicated decision. Rahmani believes that scientists should be pardoned and they can atone for their sins. But Shin believes that their actions are irreversible and must be executed.
Your decision will ultimately show whether you prefer redemption or justice, and what role do you think Brotherhood of Steel should play, whether it is altruism or authoritarianism. Supporting any character will see other NPCs leave Brotherhood to pursue their interests elsewhere (Rahmani) or return to Elders (Shin).
In any case, the player is named Knight-Errant, and Steel Reign ends the current story of Brotherhood in Fallout 76.
It is not easy to defeat Dr. Blackburn smoothly, so you need good gear and weapons. At this time, Fallout 76 Bottle Caps will be indispensable, or you can come directly to IGGM to buy Fallout 76 Items.
IGGM offers a variety of game currencies. In addition to Fallout 76 Bottle Caps, you can also find other popular game currencies in the market, including POE Currency to ACNH Bells. So if you are interested in any new game, you can choose to come to IGGM to find the corresponding game currency first.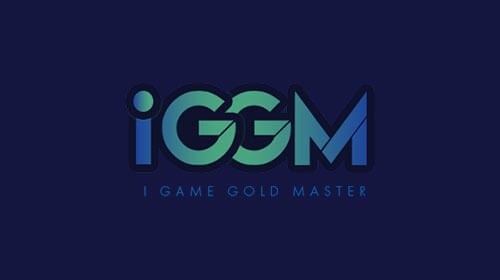 Fallout 76: Steel Reign Update Will Introduce New Legendary Crafting Feature
2021-07-06 15:35:50
The next update of Fallout 76 - the Steel Reign patch, will arrive on July 7. It will bring some new features, such as the legendary crafting system. This feature has been reviewed several times, and it was even playable on the test server before it was released, but if you haven't been able to participate in these tests or just want a refresher, the developers of Fallout 76 already have gone in-depth about the new system. IGGM collected some information about the new system.
Through legend crafting, players who have a large number of items to spear but not too many legendaries can be converted normal items into legendary items while changing their ratings and other stats. This also means collecting new crafting components, however, so you need to pay attention to obtaining legendary cores and legendary modules.
And Bethesda claims that they are adding a new crafting component called the legendary cores. Players will need to use the legendary module to change their items. You can get the legendary core by completing Seasonal Events, Public Events, and Daily Operations. Once you have the legendary cores and legendary modules, you can access the Weapon and Armor workbenches, open the Modify menu and get crafting.
If you have accessed the new changes on the test servers, you will see that the Legendary Attribute changes are being tested there. Some of them will be further revised before the next update.
Legendary Attributes Changes
* Aristocrat's: Damage increases as caps increase. Maximum +50% damage at 29,000 caps.
* Assassin's: Increases damage vs. Humans from +10% to +50%.
* Enhanced VATS: Increased the VATS hit chance from +33% to +50%.
* Gourmand's: Damage increases as you fill your hunger and thirst meters. Maximum of +24% damage.
* Juggernaut's: Damage increases as Health increases. Maximum of +25% damage at 95% health or above.
* Last Shot: The final round in a magazine has a 25% chance to deal twice as much damage.
* Mutant's: Damage now increases by +5% per Mutation that affects the character, up to a maximum of +25%.
* Overeater's: Increases Damage Reduction up to +6% as you fill your hunger and thirst meters.
* Suppressor's: Damage reduction applied to the target has been buffed from 20% for 3 seconds to 25% for 5 seconds.
Given that the new update is coming soon, Fallout 76 fans will be busy again. Now you can prepare for the new update, Fallout 76 Bottle Caps is indispensable, you can use them to solve most of the problems encountered in the game.
In addition, some items are rare in the game. You can also buy Fallout 76 Items you need on IGGM, from Weapons to Plans all are available here!
TRUSTPILOT REVIEWS
Rated 5stars on


4.9 out of 5 (Average Rating of 4338 reviews)

Very friendly and efficient. This was a very easy transaction.
eebybeeb

The most reliable company I have used for this service.
tvlongjum

Would recommend and will shop myself again soon.
arcusabbo

Quick and secure service, been a member for years, always good service and very polite and understanding.
vezoxgami

Fast - Easy - Always stocked up.
mollyjbro