Fallout 76 Bottle Caps
20000
30000
40000
50000
60000
80000
100000
150000
200000
250000
300000
350000
500000
600000
700000
800000
900000
1000000 Delivery Information
Face To Face
About Fallout 76 Bottle Caps
Experienced Players Tell You, Buy Fallout 76 Bottle Caps As A Valuable And Standard Form Of Currency Play An Important Part In Surviving In West Virginia From Buying Ammo And Good Legendary Armor Even More Items Through Leveling Up.
And You Can Get Some Fallout 76 Caps Through The Following Ways, Killing The Enemies, Completing Daily Quests, Trading With Others Even Looting Your Enemies. However, It's Clear That For Veteran Players The Process Of Collecting Are Quite Torturous Even Time-Consuming.
It Can Be Guaranteed The Price Of Fallout 76 Bottle Caps By IGGM Are Cheaper Than Other Stores, Just Costing A Little Expense, As Many Cheap FO 76 Caps As You Want Would Fly To Your Pack Automatically Without Any Time-Wasting.
Don't Hesitate Any Longer, The Site Is A Trustworthy Seller With 100% Secure Online Payment System, Fast Delivery And Cheapest Prices Even 100% Refund. Stop Worrying About Personal Information Leaked, We Never Sell Your Details At Any Conditions. You Are Welcome To Contact Our Live Chat At Any Time.
Reviews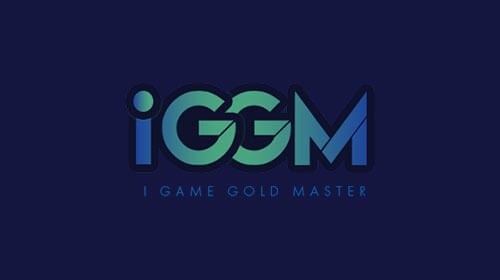 Fallout 76: A Halloween Update Will Come Along With A December Update
The Fallout 76 Fallout Worlds update is now live, but this seems to be only the start of the planned updates. IGGM has learned that Fallout 76 will not only get the Halloween update in October - Spooky Scorched. And the second patch will also be released later this year and will bring the various community-requested quality of life improvements.
The October update will bring some spooky Halloween fun to post-apocalyptic West Virginia. It will last for two weeks, focusing on costumed baddies and trick-or-treating. The developers also plan to use it to fix some new bugs after the Fallout Worlds update has a chance to adapt.
An update will be launched in December this year. Currently, this update does not seem to have a direct relationship with the holidays, because it seems to focus on eventually bringing some quality of life improvements to Fallout 76 players. Fans can look forward to the December update of the public test server will start in early autumn, and more details will be announced in the coming weeks.
In 2019, Fallout 76 held a Halloween event called Mischief Night, but it did not return in 2020. This year, it seems that it will be replaced by the new Spooky Scorched event. The Fallout 76: Making Appalachia Scorched event video shows several glimpses of the titular spooky scorched, enemies wearing funny costumes, like skeletons, mummies, and seemingly tuxedos. Some of these costumes have appeared in the game, but others are brand new.
In this event, you can collect mysterious candy, visit other players' camps, and effectively trick-or-treat. The game will also encourage you to wear your costumes, and encourage you to decorate your camp with a spooky theme.
With the introduction of new content, IGGM will frequently update relevant news. If you need to buy Fallout 76 Bottle Caps, do not hesitate to come to IGGM, because IGGM has been built for several years, so you can see that it is trustworthy and the staff will also be experienced, so it will be perfect for Fallout 76 players.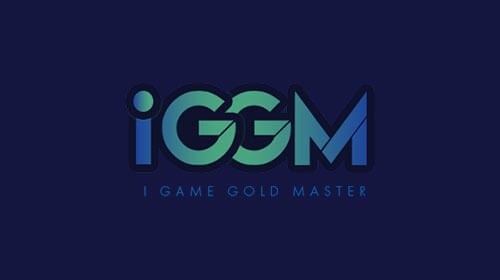 Fallout 76: What To Except For Season 6?
Currently, Fallout 76 announced that Season 5 will be extended for two weeks until September 21. The Fallout 76 development team revealed that there was an issue that affected the Season 5 rank-ups. Some players can't even get the ranking rewards they bought with Atoms, which caught the attention of the development team. They stated that the problem will be resolved before the second week. Now, IGGM has known about Season 6 related info.
The Unstoppables vs. The Diabolicals
With the extension of Season 5, there is more time to prepare for new adventures. In the upcoming new season, SamurEye, Pyramind, and Catarax are tired of their plots and their plans are stopped by the heroes. This led them to join The Diabolicals, but don't worry, because The Unsoppables is more willing to cooperate with heroes.
2 new allies
Daphne
There will be 2 new allies appearing in Season 6. Although they do not provide quests, they can help you with your C.A.M.P. They will sell some items and even provide a buff once a day.
The first is Daphne, when you reach rank 25, you will unlock her. She will allow you to get toys, snacks, and drinks in exchange for Fallout 76 Bottle Caps. In addition, she can give different buffs. During the day in Wasteland, she will provide extra Luck, and it is easy to identify Magazines and comics. When night falls, she will become an Inspector to help improve your perception, which helps you find more food in the containers.
Maul
Maul is the second ally, unlocked at rank 50. He is a very talkative Super Mutant and is fascinated by Grognak. All you need to do is talk to him every day and try to earn his trust. He is selling different types of meat and meat-themed plans. The buff he provides can enhance your Strength, increase your rad resistance, and make melee weapons feel light.
If you are a big fan of Fallout 76, you can always come to IGGM to check the corresponding game news, and you can come to buy Fallout 76 Bottle Caps you need.