Fallout 76 Bottle Caps
Fallout 76 Bottle Caps PC 10000

Fallout 76 Bottle Caps PC 15000

Fallout 76 Bottle Caps PC 20000

Fallout 76 Bottle Caps PC 30000

Fallout 76 Bottle Caps PC 40000

- 1%

Fallout 76 Bottle Caps PC 50000

- 1%

Fallout 76 Bottle Caps PC 60000

- 2%

Fallout 76 Bottle Caps PC 80000

- 2%

Fallout 76 Bottle Caps PC 100000

- 3%

Fallout 76 Bottle Caps PC 150000

- 3%

Fallout 76 Bottle Caps PC 200000

- 4%

Fallout 76 Bottle Caps PC 250000

- 4%

Fallout 76 Bottle Caps PC 300000

- 5%

Fallout 76 Bottle Caps PC 350000

- 5%

Fallout 76 Bottle Caps PC 500000
WHY CHOOSE IGGM.COM?
BEST PRICE

We're checking with the Market Prices every day to provide you the best Prices

SECURITY GUARANTEE

IGGM Provide 100% secure online payment system. The most professional game service provider guarantee the security of products

INSTANT DELIVERY

Saving your time is our priority, 90% of orders completed in 1 hour

100% REFUND

Received what you purchased or the refund. Once your order is delayed or undeliverable, we are 100% guaranteed to refund your money

24/7 SUPPORT

Our manager will answer all your questions and will be available at any moment

GREAT DISCOUNT

Become the VIP member of IGGM to gain up to 5% Discount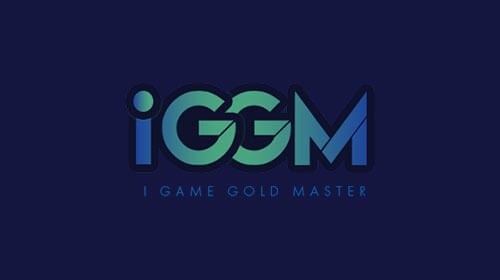 Fallout 76: The Greatest Things In Steel Dawn You Can Encounter
2020-12-14 14:11:59
Since Fallout was released, the game has undergone several updates, and now players have welcomed the latest update - Steel Dawn, which brings Brotherhood of Steel to the post-apocalyptic Appalachia. So this update introduces so much new content, and you will explore new stories.
And as the update was released in advance, players are even more excited about it, so this article lists the interesting things you will encounter in the game.
2 updates in 1
There were originally two separate updates, one is Fractured Steel update and the other is Steel Dawn, but Bethesda decided to merge them into one package for players. So you can experience more content from it! This is very valuable.
Awesome Items
Speaking of updates, of course, new items will appear. In Steel Dawn, you will also see new things like Oathbreaker, Brotherhood Recon Armor, and The Fact Finder. New cosmetic choices and paint possibilities will also provide you with a brand new visual experience.
The Brotherhood of Steel is back
The Brotherhood of Steel has always been an important part of this series, and it is also the most fascinating, which adds uniqueness to this game. Now you can see this faction in a new environment like Appalachia. It is also a wonderful experience, you will enjoy it.
Buildable shelters
It is also a joy to build your own residence in the game. Since it is feasible to settle CAMPS and build your own home in Fallout 4, players are very satisfied with it. In Steel Dawn, you can also customize your vault. Although it is small, you will also have fun during the building process.
More random encounters
Many crazy random encounters have already appeared in Fallout, so in this update, more interesting encounters have also been introduced. So far, there have been 12 random encounters.
If you are a Fallout fan, then you don't want to miss these. Of course, there are some annoying features, such as mind-numbing grinding, because it is very difficult to obtain new armor through the game, but it will be a disaster with good gear. So if you are also troubled by this, you can come to IGGM to buy Fallout 76 Bottle Caps, or you can directly buy the Fallout 76 Items you need. This is a very time-saving way, and it can also provide you with a good gaming experience.
And you don't have to worry that this will cost you a lot of money, because the price of Fallout 76 Bottle Caps on IGGM is very low and definitely within your acceptable range!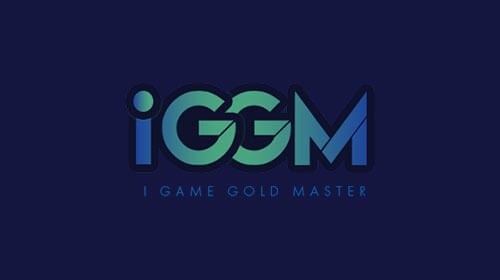 A Fan's Dream Comes True! Wheelchairs Have Quietly Shown Up In Fallout 76
2020-11-30 14:11:58
Bethesda has added wheelchairs to Fallout 76, which satisfies the requirement of a fan. Because a month ago, a Fallout 76 disabled player said that it would be great if the mobile aids could also be seen in the game, so that the wheelchair could be put in her C.A.M.P. This demand was praised by many fans of Fallout 76, and they also agreed that's a great idea, if wheelchairs can appear in the game.
This need was known by Bethesda. So the game developers added wheelchairs to the game. Now they are under the chairs category of furniture for meeting any of your needs. This addition undoubtedly moved a lot of fans, because it really puts the player's feelings first. The fan who put forward the idea said that she was deeply moved. Although it may be just a piece of furniture in the eyes of others, she hopes that there will be more disabled characters in future games.
In addition, the game also has many different options such as difficulty adjustment and color blindness mode, which undoubtedly provide convenience for players with physical diseases. Microsoft has also launched the Xbox Adaptive Controller, which is a white box controller with touchpads. It can be synchronized and connected to many existing interactive devices in order to bring players the best gaming experience.
In addition to wheelchairs, the Steel Dawn expansion is also continuing, so fans will predict that it will become the best online RPG. Because Steel Dawn has already added the long-awaited NPCs on Wasteland. Also, the hunger and thirst systems have been adjusted, which means that the negative effects that may be caused by ignoring them have been removed. The current situation is that if you can keep your character full and hydrated, you will get rewards.
In short, Steel Dawn will be released on December 1, and this expansion will surely attract a large number of players again! Because of this, a game that always put players' feeling first will eventually lead to success.
It is less than two days before Steel Dawn goes live. If you haven't accumulated enough Fallout 76 Bottle Caps, now is the best time! Because relying on good gears and weapons can make your journey more smoothly.
If necessary, coming to IGGM to buy Fallout 76 Bottle Caps will be the fastest way! Because as a professional website, the price of Fallout 76 Bottle Caps on IGGM is relatively low compared to other websites. Because we have stable suppliers, we will try our best to control the price within a reasonable range, so that can let customers buy the most cost-effective products.
TRUSTPILOT REVIEWS
Rated 5stars on



This guys take their time to get the job well done, great service!
rockkjhjhjkawn

Legit website as i expect and great products. Recommended
12sadhhuhfeel

I always buy orbs from this site, always good as expect. It is amazing!
trfdfdsgewhnl22

This website is amazing! Got my orbs in almost 10 mins!
miijarallen
Very cheap price, this really helped me on acnh ! I got delivered the right amount and right items but the waiting was a bit too long and live chat inutile. But I still recommand it
Gaiiyaa