Fallout 76 Items
Weapons

Armor

Ammunition

Serum

Junk

Ald

Plan
Weapons

Armor

Ammunition

Serum

Junk

Ald

Plan
Weapons

Armor

Ammunition

Serum

Junk

Ald

Plan
Anti-armor [50% VC+15% VCF] The Fixer

Anti-armor [25% FFR+25% LVC] Handmade

Anti-armor [Explode] Gauss Rifle

Anti-armor [Explode+25% LVC] The Fixer

Anti-armor [Explode+50 DR] Laser Rifle

Anti-armor [Explode+90% RW] 50 Cal Machine Gun

Anti-armor [Explode+90% RW] Gatling Plasma

Anti-armor [Explode+90% RW] Handmade

Anti-armor [Explode+250 DRWR] Flamer

Bloodied [25% FFR+ 1A] The Fixer

Bloodied [25% FFR+15% FR] Hunting Rifle

Bloodied [25% FFR+15% VCF] Light Machine Gun

Bloodied [25% FFR+25% LVC] Handmade

Bloodied [25% FFR+25% LVC] Plasma Rifle

Bloodied [25% FFR+25% LVC] The Fixer

Bloodied [33%V+15% FR] The Fixer

Bloodied [40% FSS+ 1S] Bear Arm

Bloodied [40% FSS+ 1S] Power Fist

Bloodied [50% VC+15% VCF] Handmade

Bloodied [50% VC+25% LVC] Lever Action Rifle

Bloodied [Explode] Flamer

Bloodied [Explode+ 1A] Gatling Laser

Bloodied [Explode+ 1A] Handmade

Bloodied [Explode+ 1P] Harpoon Gun

Bloodied [Explode+ FMS] Light Machine Gun

Bloodied [Explode+ FMS] The Dragon

Bloodied [Explode+15% FR] Gatling Plasma

Bloodied [Explode+15% FR] Handmade

Bloodied [Explode+15% FR] Laser Rifle

Bloodied [Explode+15% FR] Lever Action Rifle
WHY CHOOSE IGGM.COM?
BEST PRICE

We're checking with the Market Prices every day to provide you the best Prices

SECURITY GUARANTEE

IGGM Provide 100% secure online payment system. The most professional game service provider guarantee the security of products

INSTANT DELIVERY

More than 90% of orders are processed successfully in less than 15 minutes.

100% REFUND

Received what you purchased or the refund. Once your order is delayed or undeliverable, we are 100% guaranteed to refund your money

24/7 SUPPORT

Our manager will answer all your questions and will be available at any moment

GREAT DISCOUNT

Become the VIP member of IGGM to gain up to 5% Discount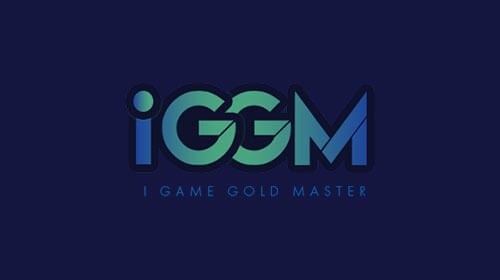 Fallout 76 Guide: How To Survive In Nuclear Winter?
2021-03-15 14:05:58
Fallout 76 introduces a new mode - Nuclear Winter. It brings players most of the features in Battle Royale, and also includes features unique to Fallout 76. If you want to get through this harrowing mode, you need to master the relevant survival skills.
Nuclear Winter
This is another battle royale mode, but it is now set in the world of Fallout. You have to form a team first. You have to loot equipment, guns and other items while avoiding or killing other players. The timer ticking will continue to shrink the game area, forcing the conflict to continue until only one team remains. Fallout 76 also added additional perk cards to make the game even better.
Tips
After you load in, first take off your bright blue clothes until you find the real armor. Blue clothes will make you more visible. In the early stage, it is a good choice to try not to be noticed.
Learn to manage your inventory quickly. By default, you will have a carrying capacity of 75, so when you encounter a better version, swap and discard weapons and armor. If you don't have enough ammo and stimpacks, target the mobs controlled by the NPC. They will drop a lot of good things, just make sure that no one attacks you from the side.
Share wealth. Because this is a team game, it is important to distribute ammo and health items to ensure everyone having a chance to fight. Teamwork and tactics will win most battles in twitch reflexes.
Prioritize a person who can lockpick and a person who can hack on your team. The areas opened by lockpicking have better loot than you can find in the open, and the hacking can do some very useful things, it can show all other players on the map for one minute, give a stimpack, weapon, or even a nuke keycard.
As for more Fallout 76 guides, you can subscribe to IGGM.
If you are a player of Fallout 76, you can also buy Fallout 76 Bottle Caps from IGGM, and the more you buy, the more discounts you will be able to enjoy, which means you can get cheap Fallout 76 Bottle Caps. And IGGM also provides different types of Fallout 76 Bottle Caps, including PC Caps, PS4 Caps and Xbox Caps, which is very comprehensive.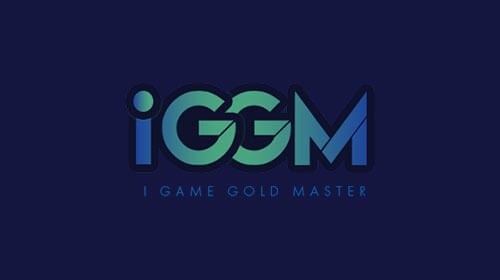 Fallout 76: CAMPs Are Getting Wilder, Even The Taco Truck Appeared!
2021-02-26 17:12:02
The map of Fallout 76 has some cool features, but the most attractive point of Appalachia is that it allows players to create CAMPs. Many people maintain their camps very well. Some players choose a simple shelter where they can repair their equipment, or take a nap.
Bethesda supports camp functions. Both building and role-playing communities have both taken advantage of recent additions. Now, when you explore the wasteland, you can find a taco truck, which was made by the player. It is located in a Mothman museum exhibit participated by a cult and local press, or you can find a Brotherhood of Steel The camp is on the edge of the nuclear zone.
CAMPs have two main changes that make these communities so busy to build. The first is the addition of shelters, which are large underground bases that lack the project budget to build camps in the open world. Bethesda is also testing camp slots, which allows players to build multiple CAMPs and switch them on the fly. This is great, which means players can build their dream home.
Some makeshift CAMPs are mainly used for events. For example, Mothman Cult is a role-playing group with an ultimate goal: the people of Appalachia must give their lives to Mothman to achieve peace. Sometimes, members of this team will go to church or build their altars to attract players and persuade them. And the organization recently held a weekend event at the Mothman Museum, combining Bethesda's Mothman lore with their own order's fiction.
These are random events and stories that you may encounter in a single-player game, but they are all created and run by the players in Fallout 76. This is a great mechanic that can make players more harmonious.
If there is more interesting content appearing in Fallout 76, IGGM will continue to update related news, maybe this will help you to some extent, maybe it will stimulate your creativity.
If you need, IGGM also provides cheap Fallout 76 Bottle Caps, you can come to IGGM to buy them at any time. As long as you want to survive the game longer, you will need them, so when you encounter any difficulties, you can choose to ask IGGM for help.
TRUSTPILOT REVIEWS
Rated 5stars on


4.9 out of 5 (Average Rating of 4269 reviews)

I Ordered from iggm twice and had a great experience. The prices are cheap and I immediately received my gold in-game.
cypherlock

The best gold & item selling service which I am using now for 2 years.
harika.patil9

it was really fast even tho i bought it at 2 am and i had no problems whatsoever im probably going to buy some again if i ever need anything
iccartman4e

Fast, easy, and never any problems! Customer service is friendly and very helpful! Highly recommended!
aulpadron

It feels shady at first buying from a random website, but I got what I wanted in less than 2 hours after sending the money.
ddykibble