Dark and Darker Gold
Dark and Darker Gold 2000G

Dark and Darker Gold 3000G

Dark and Darker Gold 4000G

Dark and Darker Gold 5000G

Dark and Darker Gold 6000G

Dark and Darker Gold 8000G

Dark and Darker Gold 10000G

Dark and Darker Gold 15000G

Dark and Darker Gold 20000G

Dark and Darker Gold 30000G

Dark and Darker Gold 50000G

Dark and Darker Gold 60000G

Dark and Darker Gold 80000G

Dark and Darker Gold 100000G

Dark and Darker Gold 150000G
WHY CHOOSE IGGM.COM?
BEST PRICE

We're checking with the Market Prices every day to provide you the best Prices.

SECURITY GUARANTEE

IGGM Provide 100% secure online payment system. The most professional game service provider guarantee the security of products.

INSTANT DELIVERY

We have been committed to providing customers with fast delivery and outstanding service. Usually delivering the order within minutes or 24 hours at most.

100% REFUND

Received what you purchased or the refund. Once your order is delayed or undeliverable, we are 100% guaranteed to refund your money.

24/7 SUPPORT

Our manager will answer all your questions and will be available at any moment.

GREAT DISCOUNT

Become the VIP member of IGGM to gain up to 5% Discount.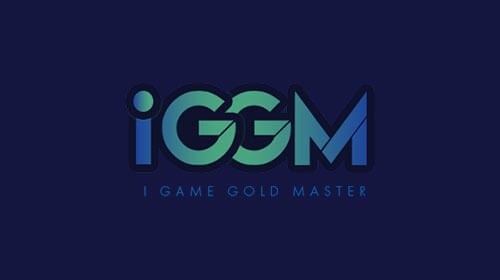 Dark And Darker: Adventures In Dungeon
Dark and Darker is a first-person medieval adventure game where players explore dangerous tunnels and chambers in search of treasure. Before the game was released, its beta version attracted many players who wanted to experience medieval adventures.
Dark and Darker, as a theme game focusing on hardcore experience, is very different from Escape from Tarkov, but they are also set in Middle Ages. Even though Dark and Darker is a tough game to play online, it might be one of those competitive games you and your best FPS gamer are looking for.
Although it has not been officially announced, an article published by Ironmace Games stated that Dark and Darker is only part of their plan to launch on the console. It will start when the settings of PC version are perfected.
However, until now, players can only access Dark and Darker on PC side, and there is no specific date for Dark and Darker to be launched on PS5 and PS4.
In Dark and Darker, the player's path is full of dangers, and only those with courage and skill will succeed in overcoming the dangers and finding Dark and Darker Gold.
The game is guided by a fantasy story, set in Middle Ages, and each player becomes an adventurer in search of glory. Dark and Darker provide players with a gaming experience similar to Dungeons & Dragons. Players can only survive by defeating dangerous monsters in the dungeon.
If your adventure starts in a tavern in Dark and Darker, that's where you can get enough Dark and Darker Gold to trade in items and gear you need to survive.
When you enter the dungeon, examine carefully to find treasure chests filled with Dark and Darker Gold and Shiny Armor. There are many dangers in the dungeon, and you need to be vigilant and ready.
Dark and Darker is a first-person dungeon adventure game in PvPvE. The career system in the game is also relatively traditional. There are six career types of players to choose from, namely Fighter, Wizard, Ranger, Barbarian, Cleric, and Rogue.
Although the specific skills of these occupations are different, most of the weapons used are the same, either using weapons such as Long Swords and Crossbows, or directly using magic to fight. Because the effects of weapons in Dark and Darker are more realistic, players need to practice each weapon and practice it a few times before they can use it normally.
The purpose of Dark and Darker game is to allow players to escape in the dungeon and get treasure. However, to up the game's difficulty, Dark and Darker's dungeons are filled with monsters powerful enough to kill the player with ease. At the same time, it is also accompanied by PvP factors, so that players are always full of danger inside.
Finally, Dark and Darker also have ring-like security systems that players can use to temporarily escape danger, just like games like Fortnite and other Battle Royale games. Therefore, entering the exploration dungeon is the only option for players.
As long as players find the portal, they can leave the dungeon with every piece of loot they find. In this way, it also allows players to exchange the found treasures for Healing Items and better equipment, which is also the key to attracting players to the game.
The above has explained all the basic matters that players of Dark and Darker need to pay attention to in the dungeon. I hope you can have a good time.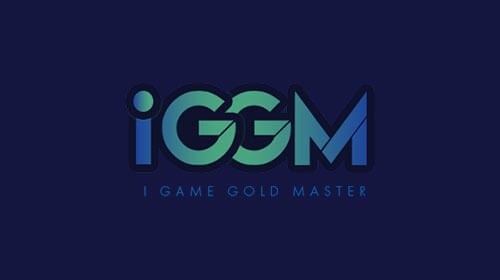 Dark And Darker: How To Meet System Requirements?
Do you know the system requirements for Dark and Darker? For the upcoming fantasy first-person DaD adventure, you don't need the best gaming PC to run it. However, the developers of Dungeon Crawler make such a recommendation that you should use an Nvidia RTX graphics card. One thing that might surprise you is that despite its specific AMD options, namedropping GeForce GPU models have been largely avoided by Dark and Darker specs list.
According to Dark and Darker's minimum requirements, you'll need a GPU comparable to the AMD Radeon RX 580 or Nvidia RTX 1060 in order to enter the dungeon. Also, it seems those old 3GHz "quad-core CPU" will work too. You'll also need to pair this combo with 8GB of RAM in order to start successfully. Among the best RPG contenders of 2023, if you want to increase your fps, you can follow the developer's advice, which will steer PC specs to their own glory. In addition, you can also use Dark and Darker Gold to get the armors and weapons you need, so as to help you improve your strength and upgrade quickly.
Since Ironmace recommends that you use either an AMD Radeon RX 5600 GPU or an Nvidia RTX to equip your rig, Dark and Darker's recommended specs are actually a bit vague in a way. Since there is a huge difference in specs between the newly released RTX 4070 Ti and the RTX 2060, the previous advice won't help you much. However, you also don't need to rush out and buy the best graphics card available just to boost your settings in RPG, as the development team's specific red team recommends you use 6GB VRAM.
Ironmace is recommending you any 3.6GHz chip this time, but this recommendation completely avoids details, as does Dark and Darker's recommended minimum specs. Therefore, we recommend that you use the newer AMD Ryzen or Intel Core models, as this avoids any processor pitfalls and will help restrain any architecture-related bottlenecks.
Faced with the size requirement of Dark and Darker, you only need to free up a certain amount of storage space, which is 12GB. This way, you'll be able to explore dusty dungeons in the game. If yours is newer, then I would recommend switching it to a solid-state drive. However, it's important to note that you don't have to choose the best SSD for game. Please do not cancel the upgrade entirely, as doing so may severely affect your game load times.
Currently, we are still waiting for the exact release date of Dark and Darker. But, on Steam, the Dungeons and Dragon's inspired co-op game is already a hit. If you want to experience the first-person perspective of a fantasy RPG, check out the Next Fest demo. That's really well worth watching.
TRUSTPILOT REVIEWS