Dark and Darker Items
WHY CHOOSE IGGM.COM?
BEST PRICE

We're checking with the Market Prices every day to provide you the best Prices.

SECURITY GUARANTEE

IGGM Provide 100% secure online payment system. The most professional game service provider guarantee the security of products.

INSTANT DELIVERY

We have been committed to providing customers with fast delivery and outstanding service. Usually delivering the order within minutes or 24 hours at most.

100% REFUND

Received what you purchased or the refund. Once your order is delayed or undeliverable, we are 100% guaranteed to refund your money.

24/7 SUPPORT

Our manager will answer all your questions and will be available at any moment.

GREAT DISCOUNT

Become the VIP member of IGGM to gain up to 5% Discount.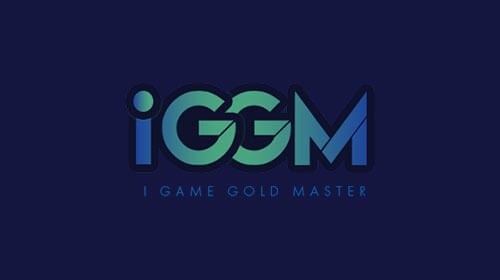 Dark And Darker Playtest 5 Announcement And Related Info
With the announcement of Dark and Darker Playtest 5, it's time for another playtest. It is said that there will be a lot of changes to be made in Dark and Darker this time around. Therefore, this time I will summarize my previous game experience and lead players to discover what changes will occur between Dark and Darker Playtest 5 and before.
Dark and Darker developer Ironmace has announced that Playtest 5 will run from April 14 to 19, and it's likely to be the last free game test.
Dark and Darker's meteoric rise in popularity since the game first began playtesting has been a remarkable sight to go from an obscure indie PC project to viral success in a matter of months. Now that Dark and Darker Playtest 5 is released by Ironmace, more players will want to subscribe and experience this game test patch.
Ironmace released information about upcoming playtests shortly after the conclusion of its most successful playtest, Dark and Darker Alpha Playtest 4. The playtest ran from April 14th to April 19th, and according to Ironmace, more than numerous players tested it on Steam.
As with previous playtests, Ironmace added a ton of new content to the game for testing purposes. New features include in-game voice chat, additional weapon, armor, and spell options, and some rare items that can be used to build upgrades, and more, and most items players can try to use Dark and Darker Gold to obtain.
Fans can look forward to a similarly sized update to Dark and Darker in this playtest, and it's sure to surprise you. Ironmace confirmed on its official Discord that Dark and Darker will return for Alpha Playtest 5, possibly with an extra day at the end like previous tests.
While many Dark and Darker players may have wished for a quicker turnaround, Ironmace said it wanted to take the time to add some "pretty substantial additions" to the game.
With Dark and Darker playtest open again for free, fans should know that this might be the last playtest. Ironmace also stated that this Playtest 5 is the result of the studio's decision to schedule one last event before the game's Steam Early Access release. The bad news is that this may mean that Dark and Darker are no longer free to access, but the good news is that the game may soon be playable without interruption.
Also Read: Dark And Darker: How To Meet System Requirements?
Ironmace declined to comment on its Early Access plans, other than to say it will be after Playtest 5 this time around. It is possible that Ironmace will choose to disappear for a long time, while Dark and Darker Early Access will arrive in late 2023 or later. But considering the current popularity of Dark and Darker and the stability of the game server, Ironmace may choose a quick fix.
Regardless of when Dark and Darker officially launches into Early Access, players will be able to take one last free playtest. Alpha Playtest 5 will run from April 14-19, and players can download it for free from the game's Steam profile. Expect further updates on new features and changes in the coming weeks.
In any case, this Dark and Darker Playtest 5 is sure to bring players a big surprise. Players can study the relevant build guides in advance to ensure a better start when entering the game. Good luck to all players.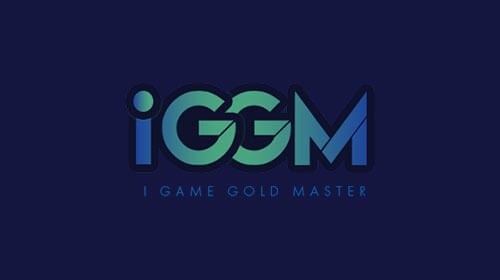 Dark And Darker: Adventures In Dungeon
Dark and Darker is a first-person medieval adventure game where players explore dangerous tunnels and chambers in search of treasure. Before the game was released, its beta version attracted many players who wanted to experience medieval adventures.
Dark and Darker, as a theme game focusing on hardcore experience, is very different from Escape from Tarkov, but they are also set in Middle Ages. Even though Dark and Darker is a tough game to play online, it might be one of those competitive games you and your best FPS gamer are looking for.
Although it has not been officially announced, an article published by Ironmace Games stated that Dark and Darker is only part of their plan to launch on the console. It will start when the settings of PC version are perfected.
However, until now, players can only access Dark and Darker on PC side, and there is no specific date for Dark and Darker to be launched on PS5 and PS4.
In Dark and Darker, the player's path is full of dangers, and only those with courage and skill will succeed in overcoming the dangers and finding Dark and Darker Gold.
The game is guided by a fantasy story, set in Middle Ages, and each player becomes an adventurer in search of glory. Dark and Darker provide players with a gaming experience similar to Dungeons & Dragons. Players can only survive by defeating dangerous monsters in the dungeon.
If your adventure starts in a tavern in Dark and Darker, that's where you can get enough Dark and Darker Gold to trade in items and gear you need to survive.
When you enter the dungeon, examine carefully to find treasure chests filled with Dark and Darker Gold and Shiny Armor. There are many dangers in the dungeon, and you need to be vigilant and ready.
Dark and Darker is a first-person dungeon adventure game in PvPvE. The career system in the game is also relatively traditional. There are six career types of players to choose from, namely Fighter, Wizard, Ranger, Barbarian, Cleric, and Rogue.
Although the specific skills of these occupations are different, most of the weapons used are the same, either using weapons such as Long Swords and Crossbows, or directly using magic to fight. Because the effects of weapons in Dark and Darker are more realistic, players need to practice each weapon and practice it a few times before they can use it normally.
The purpose of Dark and Darker game is to allow players to escape in the dungeon and get treasure. However, to up the game's difficulty, Dark and Darker's dungeons are filled with monsters powerful enough to kill the player with ease. At the same time, it is also accompanied by PvP factors, so that players are always full of danger inside.
Finally, Dark and Darker also have ring-like security systems that players can use to temporarily escape danger, just like games like Fortnite and other Battle Royale games. Therefore, entering the exploration dungeon is the only option for players.
As long as players find the portal, they can leave the dungeon with every piece of loot they find. In this way, it also allows players to exchange the found treasures for Healing Items and better equipment, which is also the key to attracting players to the game.
The above has explained all the basic matters that players of Dark and Darker need to pay attention to in the dungeon. I hope you can have a good time.
TRUSTPILOT REVIEWS