Animal Crossing: New Horizons Items
New

Bundles

Theme Packs

Art

Bushes

Clothing

DIY Recipes

Flowers

Fossils

Fruits

Furniture

Materials

Photos

Posters

Services

Songs

Tools

Villagers

Critters
Housewares

Miscellaneous

Wall Mounted
azalea

camellia

hibiscus

holly

hydrangea

olive

pumpkin
accessories

bags

bottoms

dresses

headwear

other

shoes

socks

tops

umbrellas
cosmos

hyacinths

lilies

lily

mums

pansies

roses

tulips

windflowers
fencing

floors

Housewares

miscellaneous

models

rugs

wall mounted

wallpaper
axe

fishing rod

miscellaneous

navigation tool

net

shovel

slingshot

watering can
alligator

anteater

bear

bird

bull

cat

chicken

cow

cub

deer

dog

duck

eagle

elephant

frog

goat

gorilla

hamster

hippo

horse

kangaroo

koala

lion

monkey

mouse

octopus

ostrich

penguin

pig

rabbit

rhino

sheep

squirrel

tiger

wolf
ALL Update 1.11 Items

Recipe|spooky treats basket

Recipe|spooky tree

Recipe|spooky trick lamp

Boba coffee

Boba green tea

Boba mango tea

Boba milk tea

Boba strawberry tea

Chocolate frozen treat

Orange frozen treat

Ramune-soda frozen trea

Melon cotton candy

Plain cotton candy

Ramune-soda cotton can

Strawberry cotton candy

Chitose ame

Cucumber horse

Dango

Eggplant cow

Glass handheld lantern Stained

Marigold decoration

Moon cakes

Songpyeon

Handheld lantern

Suns

Spooky treats basket

Green

Spooky tree

Green

Spooky trick lamp

Green

Mystery grab bag

ALL Update 1.10 Items
WHY CHOOSE IGGM.COM?
BEST PRICE

We're checking with the Market Prices every day to provide you the best Prices

SECURITY GUARANTEE

IGGM Provide 100% secure online payment system. The most professional game service provider guarantee the security of products

INSTANT DELIVERY

More than 90% of orders are processed successfully in less than 15 minutes.

100% REFUND

Received what you purchased or the refund. Once your order is delayed or undeliverable, we are 100% guaranteed to refund your money

24/7 SUPPORT

Our manager will answer all your questions and will be available at any moment

GREAT DISCOUNT

Become the VIP member of IGGM to gain up to 5% Discount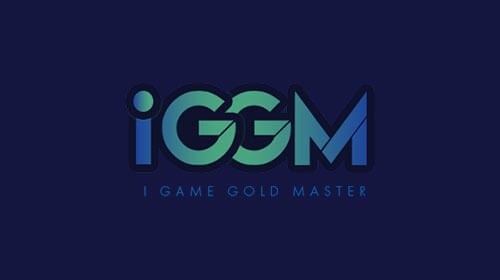 When Will ACNH Receive Another Update?
2021-09-02 15:20:22
The ACNH 1.11.0 update is almost a month old, but players are already looking forward to the next update. The most recent one is only a seasonal update, which is far from what players expected. No Brewster, no quality of life or gameplay updates, which is disappointing.
In addition, in the upcoming announcement of the 1.11.0 update, they also promised to launch another update at the end of the year. Because they just set a deadline, players still want to know when the next update will appear.
Regarding the date of the next update, several important facts need to be noted. First, it was promised to be completed before the end of this year. Secondly, the content of the 1.11.0 update is scheduled to end around the Halloween season, which is to the end of November. This means that Nintendo has 2 months to complete the remaining content so that players can prepare for its arrival. There may be changes in the content, but the status of ACNH Belles seems to be unshakable.
The official announcement about the next update may be released at the end of September or early October. Since it is already September, the wait is not long. The announcement allows players to know about the unknown ventures in advance before entering the game.
In ACNH, it is impossible to add significant content before Halloween. After that, the features of data mined features could arrive, or the next update may be scheduled. In any case, there will be a two-month window period, and the next update will come.
Players have high hopes for this game. There are only 4 months left this year. Players can only wait patiently, hoping that surprises will appear in the game.
No matter what new content or items are added to the game, IGGM will launch new ACNH Items in time. This is great for players who cannot get the items they want in the game because coming to IGGM to buy ACNH Items will be the fastest way to solve their troubles. And if you are a new customer of IGGM, before purchasing ACNH products, you can get a 5% off ACNH products coupon at the coupon center.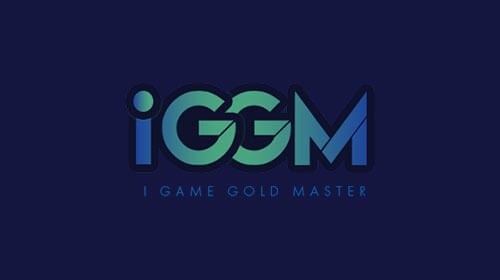 ACNH: How To Make Your Island More Welcoming To Visitors and Villagers?
2021-08-21 15:37:13
One of the highlights of ACNH is island customization, which introduces a large number of options for terraforming options and DIY recipes, allowing you to be more flexible with your creativity. Therefore, there are many ways to make the island look more popular with tourists and villagers. IGGM will give some suggestions to help you build a more popular town.
ACNH currently allows up to 8 players to be on one island at the same time. In addition, you can also have 10 villagers on your island. In addition, there are related leaks indicate that the island may be expanded to a larger size in the future. Therefore, it is necessary to do a good job in island design, which can make everything more orderly.
Create an easily understandable island layout
One way is to make the city easy to navigate. Buildings can be placed and moved directly in New Horizons, grid-like streets are allowed, and directional signs can be used to emphasize specific buildings. This is very helpful for tourists.
Dot the island with sitting areas
It would be very attractive to place a lot of rest areas around the island, especially in summer, swimming pools, parks, and fountain plazas will make visitors feel happy. As for the autumn, cafes shops, orchards, and farms are suitable. There are also elements like outdoor concert halls that are also a good way to encourage players to interact in ACNH.
Hold island giveaways with extra items
Holding giveaways will also make your island look more friendly. You can put some useless repetitive items in the designated area for visitors to take away. Villagers will not use them, which means that they can be safely saved and given to friends from other islands. Rare flowers can also be planted in a designated "take-home" area, and if visitors need hybrids, they can dig them up. If you put these giveaway areas at the entrance of the town's airport, it will be very conspicuous, and any tourist will see them.
If you have any favorite items or villagers in the game, you can come to IGGM. We provide almost all ACNH Items in the game, so come to buy ACNH Items will undoubtedly help you get what you want faster. And the base currency in the game, such as ACNH Bells and ACNH Nook Miles Tickets is also available on IGGM, they can help you achieve your goals faster and make the game go smoother.
TRUSTPILOT REVIEWS
Rated 5stars on
4.8 out of 5 (Average Rating of 1127 reviews)

Absolutely zero complaints here! Thanks a ton.
jewels010

Professional treatment. Easy quick and efficient fast delivery
hitmen_rule

Have used this site several times and I have no lt been disappointed. Thank you for such great service!
vkritakar

Very pleased with how smooth everything went! Will certainly use again!
kayla073150

Fantastic fast and reliable service
maypeak