Animal Crossing: New Horizons Bells
- 15%

6M Bells + 100 Nook Miles Ticket

- 15%

12M Bells + 200 Nook Miles Ticket

- 15%

15M Bells + 300 Nook Miles Ticket

- 15%

30M Bells + 400 Nook Miles Ticket

- 15%

60M Bells + 500 Nook Miles Ticket

- 15%

90M Bells + 800 Nook Miles Ticket

- 15%

120M Bells + 1200 Nook Miles Ticket

6M Bells

9M Bells

12M Bells

15M Bells

30M Bells

60M Bells

150M Bells

180M Bells

198M Bells

210M Bells

240M Bells

270M Bells

300M Bells
WHY CHOOSE IGGM.COM?
BEST PRICE

We're checking with the Market Prices every day to provide you the best Prices

SECURITY GUARANTEE

IGGM Provide 100% secure online payment system. The most professional game service provider guarantee the security of products

INSTANT DELIVERY

More than 90% of orders are processed successfully in less than 15 minutes.

100% REFUND

Received what you purchased or the refund. Once your order is delayed or undeliverable, we are 100% guaranteed to refund your money

24/7 SUPPORT

Our manager will answer all your questions and will be available at any moment

GREAT DISCOUNT

Become the VIP member of IGGM to gain up to 5% Discount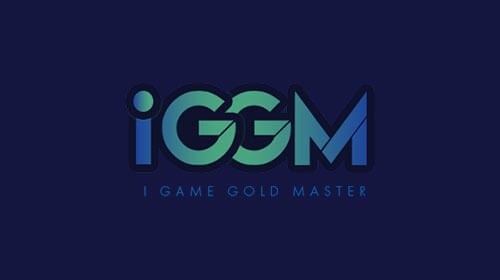 ACNH: More Details About Mario Warp Pipes
2021-02-23 17:45:40
To celebrate the 35th anniversary of Super Mario Bros, ACNH has announced the launch of Mario-themed items and costumes, and you will be able to buy them soon. These include the exciting Mario Warp Pipes, when you place them in different areas of the island, you can fast travel to that area.
In the next few months, New Horizons will not only add Mario-themed items, but the latest update will also bring the newest events, including St. Patrick's Day, Pi Day, and Girl's Day. This update will be released on February 25th. If you download it, you will start accessing Mario content on March 1.
As for the Warp Pipe, you can place two on your island, but Nintendo's official website also confirms that you can place more than two pipes on the island, which allows you to quickly and easily reach where you want to go. If only two pipes are placed, you enter from one pipe and then jump out from the other pipe. If you place more than 2 pipes on the island, you will face random Warp Pipes. If your friends visit your island, you can also play hide and seek together. We don't yet know whether there will be a maximum limit on the number of Warp Pipes, but Nintendo should pay attention to this and consider whether there is enough space around these items to allow them to function properly.
In addition, Warp Pipes can also be placed in your home. Those fixing up certain areas on the island, especially when you are in an area far from your house, you can use Warp Pipes to transport to your home quickly. So with those, you will be able to easily empty your inventory or retrieve furniture from home. In addition to Warp Pipes, there are other items that will be available, including a Mushroom Mural Wallpaper, a Yoshi's Egg rug, 1-Up Mushrooms, and clothing designed to transform you into Mario favorites (Princess Peach, Luigi, and Wario).
The existence of Warp Pipes will improve your quality of life to a certain extent. This should be popular because it is very convenient. It has not been a few days since the update arrives, so you can now prepare for it. New items will definitely require Animal Crossing Bells. If you need more ACNH Bells, you can come to IGGM to buy them.
IGGM offers cheap ACNH Bells and Nook Miles Tickets, which is well known, and now even launched a discount activity, if you buy ACNH Bells now, you will immediately enjoy 30% off. And we also provide fast delivery, if you need Bells urgently, IGGM must be a good place to buy.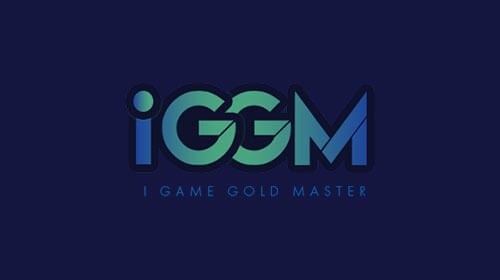 ACNH: February Update Brings Spring Holiday Treats, Not Just Super Mario Items
2021-02-19 17:44:39
There is news that ACNH will introduce Super Mario Bros.-themed content in the February 25 update, but besides, there will be other seasonal treats. You can see part of the game's upcoming update on the recent Nintendo Direct. You can go to the Able Sisters store to select a variety of goods to celebrate the upcoming three holidays.
The high-profile showcase will return in mid-February, showed ACNH's character disguised as a famous Italian plumber and his crew. The Mario-themed crossover has been announced for some time. Not only will you be able to enjoy furniture for the Mushroom Kingdom and interesting virtual costumes, but the February 25th update will allow you to set up an effective warp pipe to help island transportation. All this is to celebrate the 35th anniversary of the founding of Super Mario Bros. In addition to Mario gear, the game will also start Girls' Day, Pi Day, and St Patrick's Day.
Among these, the first to be celebrated in Japan is Girls' Day on March 3rd. From February 25th to March 3rd, you can get a traditional doll set and a blossom lantern.
Pi day is held on March 14th and it is centered on mathematics. From March 1 to 14 are the first few figures of the mathematical concept of Pi. To commemorate this day, you need to pick up a special roasted Pi pie.
On March 17, St. Patrick's Day will arrive. You can start ordering decorations like Shamrock Door Plate and Shamrock Rug from March 10th. You can buy some holiday clothing by helping Shamrock Soda in the Able Sister store.
In addition, from March 1st, you can pretend to be Mario and run around, which will definitely attract more players. Now you can make some preparations for this update. Whether it is ACNH Bells, Nook Miles Tickets, or other Animal Crossing Items that you need in the game, you can buy them on IGGM.
If you go to IGGM to buy Animal Crossing Bells now, you can enjoy 30% off immediately. This is definitely a bargain, because you will definitely need ACNH Bells in the game, so taking advantage of the discount period, stock up on ACNH Bells and Nook Miles Tickets is a wise choice.
TRUSTPILOT REVIEWS
Rated 5stars on


4.9 out of 5 (Average Rating of 4338 reviews)

Very friendly and efficient. This was a very easy transaction.
eebybeeb

The most reliable company I have used for this service.
tvlongjum

Would recommend and will shop myself again soon.
arcusabbo

Quick and secure service, been a member for years, always good service and very polite and understanding.
vezoxgami

Fast - Easy - Always stocked up.
mollyjbro