Star Wars The Old Republic Credits
SERVER
US

EU
Satele Shan Empire

Satele Shan Republic

Star Forge Empire

Star Forge Republic
Darth Malgus Empire

Darth Malgus Republic

The Leviathan Empire

The Leviathan Republic

Tulak Hord Empire

Tulak Hord Republic
SWTOR US Satele Shan Empire Credits 500M

SWTOR US Satele Shan Empire Credits 600M

SWTOR US Satele Shan Empire Credits 800M

SWTOR US Satele Shan Empire Credits 1000M

SWTOR US Satele Shan Empire Credits 1500M

- 1%

SWTOR US Satele Shan Empire Credits 2000M

- 1%

SWTOR US Satele Shan Empire Credits 3000M

- 2%

SWTOR US Satele Shan Empire Credits 5000M

- 2%

SWTOR US Satele Shan Empire Credits 6000M

- 3%

SWTOR US Satele Shan Empire Credits 8000M

- 3%

SWTOR US Satele Shan Empire Credits 10000M

- 4%

SWTOR US Satele Shan Empire Credits 15000M

- 4%

SWTOR US Satele Shan Empire Credits 20000M

- 5%

SWTOR US Satele Shan Empire Credits 30000M

- 5%

SWTOR US Satele Shan Empire Credits 50000M
WHY CHOOSE IGGM.COM?
BEST PRICE

We're checking with the Market Prices every day to provide you the best Prices

SECURITY GUARANTEE

IGGM Provide 100% secure online payment system. The most professional game service provider guarantee the security of products

INSTANT DELIVERY

More than 90% of orders are processed successfully in less than 15 minutes.

100% REFUND

Received what you purchased or the refund. Once your order is delayed or undeliverable, we are 100% guaranteed to refund your money

24/7 SUPPORT

Our manager will answer all your questions and will be available at any moment

GREAT DISCOUNT

Become the VIP member of IGGM to gain up to 5% Discount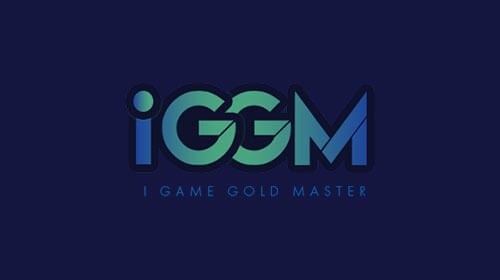 How SWTOR Galactic Season Credit Catch-Up system works?
2021-06-15 13:16:00
BioWare launched the Galactic Seasons system with SWTOR Game Update 6.3. This system is designed to inspire players to play and replay content in the game on regular basis and earn complimentary rewards for their activities.
From the moment the system launched, you have been allowed to purchase Galactic Season levels with Cartel Coins. If you had the money/coins, you could unlock the entire season's worth of rewards right away. I calculated how much you would need in my Galactic Seasons Guide.
What is the Credit Catch-Up system?
The Credit Catch-Up System for SWTOR's first Galactic Season starts on May 28th. From this day on in the next ninety-five (95) days one additional Galactic Season Level will become available for unlocking with the in-game currency – Credits. Starting May 28th, BioWare begins unlocking one Galactic Level per day.
This system is meant to help those of you, who do not participate in the Galactic Season's activities regularly. If you have not been doing your Daily and Weekly Priority Objectives, you may need this alternative method of gaining levels to guarantee yourself full success when the season ends.
If you are a Subscriber, you earn Galactic Season XP much quicker than Preferred and Free-to-play. Still, the margin for inactivity during the season is not big.
If you are just joining the farm and if you are not a Subscriber on top of that, you will most likely desperately need some form of a catch-up system.
And let's not forget – one of the main goals of the Credit Catch-Up system is to serve as a Credit Sink. BioWare designs systems like that from time to time in an attempt to balance out the economy in the game and to extract at least a portion of the crazy amounts of Credits generated by the players.
How Credit Catch-Up works?
After May 28th 2021 and in the next ninety-five consecutive days there will be one additional level available for you to catch up to with Credits.
On Thursday, May 28th at 12:00 pm GMT Level 1 of the Galactic Season becomes available. On May 28th at noon GMT Level 2 becomes available.
This means that if you have not been playing SWTOR and have not earned any Galactic Season XP. you will be eligible to unlock Level 1 with Credits starting May 28th.
Here is a quick break-down of the first few levels per day to give you a better idea:
May 28th, 12:00 pm – Level 1 becomes unlockable with Credits
May 29th, 12:00 pm – Level 2 becomes unlockable with Credits
May 30th, 12:00 pm – Level 3 becomes unlockable with Credits
May 31th, 12:00 pm – Level 4 becomes unlockable with Credits
June 1st, 12:00 pm – Level 5 becomes unlockable with Credits
This continues until Level 95 becomes unlockable.
The rest of the Levels up to 100 you will have to earn on your own if you want the rewards.
How much does Credit Catch-Up cost?
The cost of each Galactic Level works in a similar way as with the Cartel Coins. The amount stacks and multiplies against a base cost. The base Credit cost is 175,000 Credits. Unlike the Jump Ahead cost, however, the cost of each additional Credit Catch-Up grows at an exponential rate.
Below is a list of the first ten Galactic System Levels you can unlock:
Catch-Up #1 = 175,000
Catch-Up #2 = 494,974
Catch-Up #3 = 909,326
Catch-Up #4 = 1,400,000
Catch-Up #5 = 1,956,559
Catch-Up #6 = 2,571,964
Catch-Up #7 = 3,241,045
Catch-Up #8 = 3,959,798
Catch-Up #9 = 4,725,000
Catch-Up #10 = 5,533,986
Note that these are not Galactic System Levels from 1 to 10. These are any first ten levels you use credits to catch-up to during the course of the season.
Welcome to visit IGGM official site to get more news and guides for StarWars the Old Republic, and you can buy SWTOR Credits with less cost.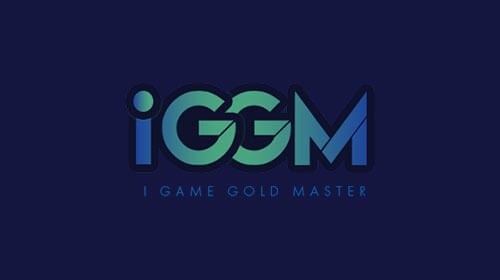 SWTOR Nightlife and Double XP coming in June
2021-06-15 13:02:50
BioWare released the schedule for the SWTOR June events in-game. There will be five this month. The annual casino-like event called Nar Shaddaa Nightlife will return and at the same time another Double XP event will begin!
In case this is your first month in SWTOR, the events listed below are each attached to a certain faction that you help achieve or complete something and you earn reputation. The rewards from doing the missions are rarely anything exclusive, but the reputation vendors for each of these factions often offer cool items you might want to have.
The recurring monthly events in SWTOR are a great way to spend some time casually exploring worlds and doing missions while earning XP, Credits and unique faction-related tokens in some cases.
Double XP Event
The Double XP event is arguably the most popular event in SWTOR. When it is active, you don't get to do any new exclusive content like with the other traditional recurring events.
During the Double XP event you earn Experience twice faster. This is the perfect time for you to level up more alts. SWTOR is built arounds alts and the more you have, the better you experience the game… in my opinion.
For two full weeks from June 29th until July 13th the Double XP event will run on all SWTOR servers. Its start and end times are both 12:00 pm GMT.
Wondering how does the Double XP actually stack up with Bonuses and Perks? Eric Musco explained that years ago in a forum post: everything doubles.
Your normal Experience becomes 200% instead of 100%. Your additional perks and bonuses also double. Even if Musco's calculations are incorrect, the important info to take away is that any bonuses and perks (except for Rested XP) to stack up and will give you even more XP while leveling up during a Double XP event.
Nar Shaddaa Nightlife
The Nar Shaddaa Nightlife is an annual event that runs for a month or two each Summer. This year it will start on June 29th and will last until August 10th 2021. Start and end times of the event are both 12:00 pm GMT.
There are no level requirements to participate. All you need is a character capable of transporting itself to Nar Shaddaa, where the Star Cluster and Club Vertica casinos (one for each faction) will be waiting them.
We don't know yet what new items you might encounter as rewards for playing the slots in the virtual casinos, but one thing is for sure – as soon as the event starts I will update the SWTOR Nar Shaddaa Nightlife event guide with all of the new additions.
Last year the event suffered from major issues with some of the new tokens not dropping properly. We'll see how this years' edition goes. Are you ready to spend some virtual currency in a virtual casino in SWTOR?
D'OH! This almost sounds like one of these awful online casino advertisements! In case you can't tell – I am not the biggest fan of the Nar Shaddaa Nightlife.
Need more info and news about StarWars the Old Republic? Focus on IGGM official site and you will get everything you want. If you a lacking of SWTOR Credits, you can buy them, too.
TRUSTPILOT REVIEWS
Rated 5stars on


4.9 out of 5 (Average Rating of 4338 reviews)

Very friendly and efficient. This was a very easy transaction.
eebybeeb

The most reliable company I have used for this service.
tvlongjum

Would recommend and will shop myself again soon.
arcusabbo

Quick and secure service, been a member for years, always good service and very polite and understanding.
vezoxgami

Fast - Easy - Always stocked up.
mollyjbro