Star Wars The Old Republic Credits
SERVER
US

EU
Satele Shan Empire

Satele Shan Republic

Star Forge Empire

Star Forge Republic
Darth Malgus Empire

Darth Malgus Republic

The Leviathan Empire

The Leviathan Republic

Tulak Hord Empire

Tulak Hord Republic
SWTOR US Satele Shan Empire Credits 1000M

SWTOR US Satele Shan Empire Credits 2000M

SWTOR US Satele Shan Empire Credits 3000M

SWTOR US Satele Shan Empire Credits 4000M

SWTOR US Satele Shan Empire Credits 5000M

- 1%

SWTOR US Satele Shan Empire Credits 6000M

- 1%

SWTOR US Satele Shan Empire Credits 7000M

- 2%

SWTOR US Satele Shan Empire Credits 8000M

- 2%

SWTOR US Satele Shan Empire Credits 9000M

- 3%

SWTOR US Satele Shan Empire Credits 10000M

- 3%

SWTOR US Satele Shan Empire Credits 15000M

- 4%

SWTOR US Satele Shan Empire Credits 20000M

- 4%

SWTOR US Satele Shan Empire Credits 30000M

- 5%

SWTOR US Satele Shan Empire Credits 40000M

- 5%

SWTOR US Satele Shan Empire Credits 50000M
WHY CHOOSE IGGM.COM?
BEST PRICE

We're checking with the Market Prices every day to provide you the best Prices

SECURITY GUARANTEE

IGGM Provide 100% secure online payment system. The most professional game service provider guarantee the security of products

INSTANT DELIVERY

More than 90% of orders are processed successfully in less than 15 minutes.

100% REFUND

Received what you purchased or the refund. Once your order is delayed or undeliverable, we are 100% guaranteed to refund your money

24/7 SUPPORT

Our manager will answer all your questions and will be available at any moment

GREAT DISCOUNT

Become the VIP member of IGGM to gain up to 5% Discount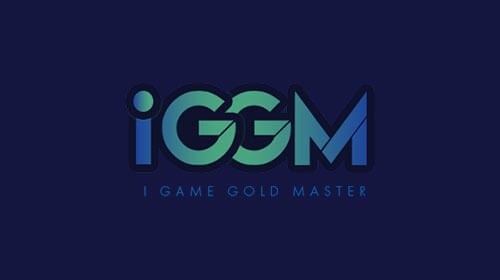 SWTOR: Rakghoul and Gree Events Are Coming!
2021-09-06 15:32:06
Star Wars The Old Republic will introduce a series of September events, challenges, and more good things waiting for players to encounter.
From September 7th to 14th, there will be the Rakghoul Resurgence event, and the target is for characters above level 25. This will bring back the less popular beasts and ready to fight for those who are up for the challenges of locating them and clearing them out on in Alderaan. The rewards for successful elimination include armor sets, weapons, and a new alliance contact, infected Varactyl and infected Dewback mounts, and even your own Ferocious Rakghoul mini pet. This mini pet is not part of your elimination mission.
Starting on September 21 and lasting until 5 am on the 28th, during this period, the returning Relics of the Gree event will be the highlight. This one will only be for characters who have reached level 50 or above, so these challenges will be for those who are experienced in all SWTOR.
This story takes place in Ilum, on the contested Western Ice Shelf, where the republic and the imperial forces often clashed. However, this time, the ambitious one can win more. A Gree ship, Gray Secant will wait for this challenge. There are many challenges, because the area is contested, it is not only Gree that faces the challenge. You need to flex your PVP skills so that you can complete the event. The prizes for Gree's Relics of the Gree challenge, which include reputation with the Gree, armor sets, Gray Helix weapons, mounts, and more.
These events are favorites of old players, and they will once again attract players' attention. If you missed these events before and did not get the limited time loot, this time, you can prepare for it early, you can come to IGGM to buy SWTOR Credits.
And now you can also get a 5% off SWTOR Credits in the coupon center of IGGM, you can spend cheaper SWTOR Credits here.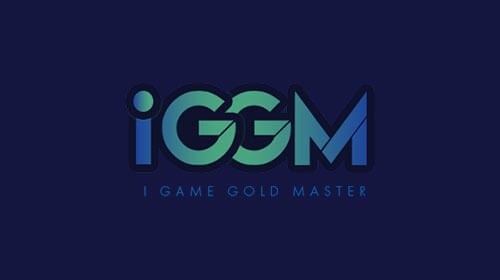 How SWTOR Galactic Season Credit Catch-Up system works?
2021-06-15 13:16:00
BioWare launched the Galactic Seasons system with SWTOR Game Update 6.3. This system is designed to inspire players to play and replay content in the game on regular basis and earn complimentary rewards for their activities.
From the moment the system launched, you have been allowed to purchase Galactic Season levels with Cartel Coins. If you had the money/coins, you could unlock the entire season's worth of rewards right away. I calculated how much you would need in my Galactic Seasons Guide.
What is the Credit Catch-Up system?
The Credit Catch-Up System for SWTOR's first Galactic Season starts on May 28th. From this day on in the next ninety-five (95) days one additional Galactic Season Level will become available for unlocking with the in-game currency – Credits. Starting May 28th, BioWare begins unlocking one Galactic Level per day.
This system is meant to help those of you, who do not participate in the Galactic Season's activities regularly. If you have not been doing your Daily and Weekly Priority Objectives, you may need this alternative method of gaining levels to guarantee yourself full success when the season ends.
If you are a Subscriber, you earn Galactic Season XP much quicker than Preferred and Free-to-play. Still, the margin for inactivity during the season is not big.
If you are just joining the farm and if you are not a Subscriber on top of that, you will most likely desperately need some form of a catch-up system.
And let's not forget – one of the main goals of the Credit Catch-Up system is to serve as a Credit Sink. BioWare designs systems like that from time to time in an attempt to balance out the economy in the game and to extract at least a portion of the crazy amounts of Credits generated by the players.
How Credit Catch-Up works?
After May 28th 2021 and in the next ninety-five consecutive days there will be one additional level available for you to catch up to with Credits.
On Thursday, May 28th at 12:00 pm GMT Level 1 of the Galactic Season becomes available. On May 28th at noon GMT Level 2 becomes available.
This means that if you have not been playing SWTOR and have not earned any Galactic Season XP. you will be eligible to unlock Level 1 with Credits starting May 28th.
Here is a quick break-down of the first few levels per day to give you a better idea:
May 28th, 12:00 pm – Level 1 becomes unlockable with Credits
May 29th, 12:00 pm – Level 2 becomes unlockable with Credits
May 30th, 12:00 pm – Level 3 becomes unlockable with Credits
May 31th, 12:00 pm – Level 4 becomes unlockable with Credits
June 1st, 12:00 pm – Level 5 becomes unlockable with Credits
This continues until Level 95 becomes unlockable.
The rest of the Levels up to 100 you will have to earn on your own if you want the rewards.
How much does Credit Catch-Up cost?
The cost of each Galactic Level works in a similar way as with the Cartel Coins. The amount stacks and multiplies against a base cost. The base Credit cost is 175,000 Credits. Unlike the Jump Ahead cost, however, the cost of each additional Credit Catch-Up grows at an exponential rate.
Below is a list of the first ten Galactic System Levels you can unlock:
Catch-Up #1 = 175,000
Catch-Up #2 = 494,974
Catch-Up #3 = 909,326
Catch-Up #4 = 1,400,000
Catch-Up #5 = 1,956,559
Catch-Up #6 = 2,571,964
Catch-Up #7 = 3,241,045
Catch-Up #8 = 3,959,798
Catch-Up #9 = 4,725,000
Catch-Up #10 = 5,533,986
Note that these are not Galactic System Levels from 1 to 10. These are any first ten levels you use credits to catch-up to during the course of the season.
Welcome to visit IGGM official site to get more news and guides for StarWars the Old Republic, and you can buy SWTOR Credits with less cost.
TRUSTPILOT REVIEWS
Rated 5stars on
4.8 out of 5 (Average Rating of 1127 reviews)

Absolutely zero complaints here! Thanks a ton.
jewels010

Professional treatment. Easy quick and efficient fast delivery
hitmen_rule

Have used this site several times and I have no lt been disappointed. Thank you for such great service!
vkritakar

Very pleased with how smooth everything went! Will certainly use again!
kayla073150

Fantastic fast and reliable service
maypeak