Star Wars The Old Republic Credits
SERVER
US

EU
Satele Shan Empire

Satele Shan Republic

Star Forge Empire

Star Forge Republic
Darth Malgus Empire

Darth Malgus Republic

The Leviathan Empire

The Leviathan Republic

Tulak Hord Empire

Tulak Hord Republic
SWTOR US Satele Shan Empire Credits 1000M

SWTOR US Satele Shan Empire Credits 2000M

SWTOR US Satele Shan Empire Credits 3000M

SWTOR US Satele Shan Empire Credits 4000M

SWTOR US Satele Shan Empire Credits 5000M

- 1%

SWTOR US Satele Shan Empire Credits 6000M

- 1%

SWTOR US Satele Shan Empire Credits 7000M

- 2%

SWTOR US Satele Shan Empire Credits 8000M

- 2%

SWTOR US Satele Shan Empire Credits 9000M

- 3%

SWTOR US Satele Shan Empire Credits 10000M

- 3%

SWTOR US Satele Shan Empire Credits 15000M

- 4%

SWTOR US Satele Shan Empire Credits 20000M

- 4%

SWTOR US Satele Shan Empire Credits 30000M

- 5%

SWTOR US Satele Shan Empire Credits 40000M

- 5%

SWTOR US Satele Shan Empire Credits 50000M
WHY CHOOSE IGGM.COM?
BEST PRICE

We're checking with the Market Prices every day to provide you the best Prices

SECURITY GUARANTEE

IGGM Provide 100% secure online payment system. The most professional game service provider guarantee the security of products

INSTANT DELIVERY

More than 90% of orders are processed successfully in less than 15 minutes.

100% REFUND

Received what you purchased or the refund. Once your order is delayed or undeliverable, we are 100% guaranteed to refund your money

24/7 SUPPORT

Our manager will answer all your questions and will be available at any moment

GREAT DISCOUNT

Become the VIP member of IGGM to gain up to 5% Discount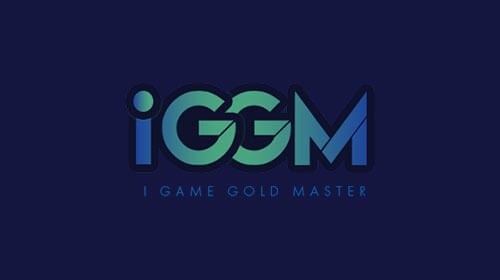 SWTOR: How To Level Up Fast?
2021-09-28 17:13:31
This year is an important year for SWTOR, because it will begin its 10th-anniversary celebration in December this year. In a long-running game like SWTOR, catching up with the latest chapter may be a grind. New players can quickly gain experience and equipment by using strategies to unlock subsequent chapters of SWTOR and prepare for the latest expansion - Legacy of the Sith. IGGM will also pay attention to this game in the future.
After completing the main class story to unlock the chapters, you only need to earn XP to improve the character level. In addition to periodic experience increased XP events, there are many ways to increase experience by completing tasks and defeating enemies. The easiest to get is resting XP in the rest space. When you exit the game, the experience you gain is double that of defeating the enemies. Another option is to complete a three-hour Complimentary Major Experience Boost, which provides a 50% increase in experience in addition to rewards.
How to earn more XP and gear?
When you level up, you will also upgrade your legacy by completing missions and defeating enemies of all characters on a SWTOR server. According to the legacy level, you can unlock different tiers of role perks, including the passive XP boosts that can be purchased in the legacy menu, and you can also gain additional experience by joining a guild.
Completing class missions and heroics can gain XP and equipment, and can help you unlock your spaceship in the early SWTOR. Class missions reward a lot of XP and green premium-quality equipment, and provide opportunities for conversation with 5 companions. You can unlock them when you complete class missions. These dialogue options can improve your relationship with your companions, thereby increasing combat efficiency.
Improving combat efficiency is very important to Heroic 2+ missions. As SWTOR continues to introduce the quality of life updates, these missions can now be completed with the help of an NPC companion. Heroic 2+ missions will reward a lot of XP, as well as blue prototype quality gear, which has a higher gear rating than the premium gear of the same level.
So through all these methods, you can reach between Level 50 and 60 before the end of the class missions. In addition, if you want to use external help, you can directly come to IGGM to buy SWTOR Credits, they can help you solve most of the difficulties you encounter in the game.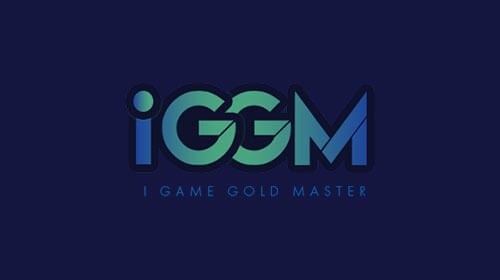 SWTOR: Rakghoul and Gree Events Are Coming!
2021-09-06 15:32:06
Star Wars The Old Republic will introduce a series of September events, challenges, and more good things waiting for players to encounter.
From September 7th to 14th, there will be the Rakghoul Resurgence event, and the target is for characters above level 25. This will bring back the less popular beasts and ready to fight for those who are up for the challenges of locating them and clearing them out on in Alderaan. The rewards for successful elimination include armor sets, weapons, and a new alliance contact, infected Varactyl and infected Dewback mounts, and even your own Ferocious Rakghoul mini pet. This mini pet is not part of your elimination mission.
Starting on September 21 and lasting until 5 am on the 28th, during this period, the returning Relics of the Gree event will be the highlight. This one will only be for characters who have reached level 50 or above, so these challenges will be for those who are experienced in all SWTOR.
This story takes place in Ilum, on the contested Western Ice Shelf, where the republic and the imperial forces often clashed. However, this time, the ambitious one can win more. A Gree ship, Gray Secant will wait for this challenge. There are many challenges, because the area is contested, it is not only Gree that faces the challenge. You need to flex your PVP skills so that you can complete the event. The prizes for Gree's Relics of the Gree challenge, which include reputation with the Gree, armor sets, Gray Helix weapons, mounts, and more.
These events are favorites of old players, and they will once again attract players' attention. If you missed these events before and did not get the limited time loot, this time, you can prepare for it early, you can come to IGGM to buy SWTOR Credits.
And now you can also get a 5% off SWTOR Credits in the coupon center of IGGM, you can spend cheaper SWTOR Credits here.
TRUSTPILOT REVIEWS
Rated 5stars on
4.7 out of 5 (Average Rating of 1959 reviews)

Absolutely zero complaints here! Thanks a ton.
jewels010

Professional treatment. Easy quick and efficient fast delivery
hitmen_rule

Have used this site several times and I have no lt been disappointed. Thank you for such great service!
vkritakar

Very pleased with how smooth everything went! Will certainly use again!
kayla073150

Fantastic fast and reliable service
maypeak