Star Wars The Old Republic Credits
SERVER
US

EU
Satele Shan Empire

Satele Shan Republic

Star Forge Empire

Star Forge Republic
Darth Malgus Empire

Darth Malgus Republic

The Leviathan Empire

The Leviathan Republic

Tulak Hord Empire

Tulak Hord Republic
WHY CHOOSE IGGM.COM?
BEST PRICE

We're checking with the Market Prices every day to provide you the best Prices

SECURITY GUARANTEE

IGGM Provide 100% secure online payment system. The most professional game service provider guarantee the security of products

INSTANT DELIVERY

More than 90% of orders are processed successfully in less than 15 minutes.

100% REFUND

Received what you purchased or the refund. Once your order is delayed or undeliverable, we are 100% guaranteed to refund your money

24/7 SUPPORT

Our manager will answer all your questions and will be available at any moment

GREAT DISCOUNT

Become the VIP member of IGGM to gain up to 5% Discount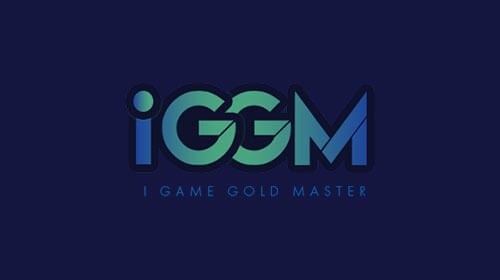 SWTOR: Releasing the May Update to Celebrate Star Wars Day
2022-05-05 17:43:12
"May the force (fourth) be with you."It's the annual Star Wars Day again, and the majority of fans are looking back on their own and Star Wars bits and pieces. And BioWare also brought an update on May 4th, and players will be able to receive the holiday treat in the upcoming May update.
The update will be completed on May 5th at 11 AM UTC, and in honor of Star Wars Day, players will enjoy awesome new content and rewards in the game.
Players who log in between May 3rd and May 10th will receive a new mini pet: the orange P1-XL Droid, which will be waiting for your claim in the mailbox. Plus, this week will give players Double XP and unlock 50% off collectibles for an unforgettable anniversary for all Star Wars fans.
In addition to the exciting festivities, SWTOR has also opened a new May event schedule. The first quest that has already started is the Pirate Incursion, which players above level 20 can complete from May 3rd to May 10th. The event isn't too difficult, but the rewards that come with it are very attractive, including featured rewards: Nova Blade and Dantooine Homesteader Armor Sets, Ugnaught Companion, Walker Mount, and more.
The Pirate Invasion mission will be followed by the Bounty Contract Week from May 17th to May 24th, where players will sign and complete contracts with Bounty Brokers, and fight criminal gangs to gain reputation and armor, weapons, and other equipment rewards, very Suitable for players who want to quickly level up and accumulate supplies. This means that it is a good choice for novice players, and players who want to participate should not miss it.
Finally, at the end of May, the new The All Worlds Ultimate Swoop Rally will bring players exciting unique racing swoop bike courses that unlock even more storylines and shiny cosmetic items. The event will run from May 31st to June 7th.
That's all for the May Update, and to celebrate Star Wars Day, SWTOR has indeed planned a lot of attractive events and rewards. IGGM.com will continue to update relevant information for you. To support you to have a perfect experience in SWTOR, we can also provide you with cheap SWTOR Credits. You are welcome to contact the website customer service at any time.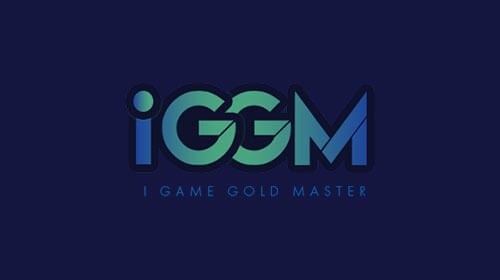 SWTOR version 7.0.2 is now updated
2022-04-28 17:43:10
BioWare released the Star Wars: The Old Republic 7.02 update on April 26. This update has absorbed a large number of players' feedback and added the highly anticipated new feature Weapons in Outfitter based on the original game.
Outfitter Designer is a feature that SWTOR released back in the 3.2 updates, where players can choose their preferred armor to create sets. Weapons in Outfitter had a prototype plan as early as 2018. At that time, BioWare promised to improve the quality of life in response to the needs of players, but for various reasons, the release was delayed until this year.
Simply put, this feature enables the independence of weapon attributes and appearances. Players can equip a weapon in the Gear window, which determines a character's stats, but the appearance of the weapon can be customized to the player's liking. This means that players can take into account the preferences of appearance and attributes to create satisfactory weapons. This function is also very simple to operate. In the character table, you only need to "equip" the weapon representing the attribute in the Weapon slot of the Outfitter tab, and then "drop" the weapon representing the appearance in the Weapon slot.
Another important change is the name of the currency. BioWare has renamed some level 80 currencies in this update. Medal of Commendation is now Conquest Commendation; Aquatic Resource; Matrix is now Daily Resource Matrix; Hazardous Matter Catalyst is now OP-1 Catalyst; Thyrsian Production Accelerant is now WZ-1 Accelerant and Decurion Isotope Stabilizer is now FP-1 Stabilizer. At the same time, there are some adjustments to the game balance, such as when the wise man is triggered by AOE damage, it will no longer hit the main target twice, etc.
In addition, with the addition of new content, SWTOR has also launched a Double XP event for it, players can get double experience and courage from May 3rd to May 10th. This is a very good opportunity to level up your character, and I hope you don't miss it.
The specific update catalog can be found on the official website.
If you are also a player of SWTOR, I believe this update will bring you a smoother gaming experience. Of course, IGGM also serves you with this goal, and we will provide you with cheap SWTOR Credits to support your better progress in the game. You can also focus on IGGM.com, we will continue to update the news.
TRUSTPILOT REVIEWS