FFXIV Boosting
FFXIV Boosting
Buy FFXIV leveling boost services. Up to the 90 level. Make your character much more powerful. Strong passive skills for you to obtain.
YOU'LL GET
All of the item and gold during this service
The Max level character
REQUIREMENTS
Main Senario quests cleared to 6.0
Unlock the main senario quest 'Her Children, One and All'.
HOW IT WORKS
Select preferred options and place an order;
We'll contact you in the live chat or by email. All the details will be discussed beforehand, and the start time will be set according to your schedule;
We'll find you a booster who fits in your schedule the best;
For your convenience, we will create a Discord chat where you can communicate with your manager and track order progress;
At the appointed time, our professional player will boost you;
Enjoy the results! And don't forget to rate our services on Trustpilot.
If you still have some questions or want some unusual options for your leveling - feel free to text us! Even at 3:00 AM :) We're 24/7 online!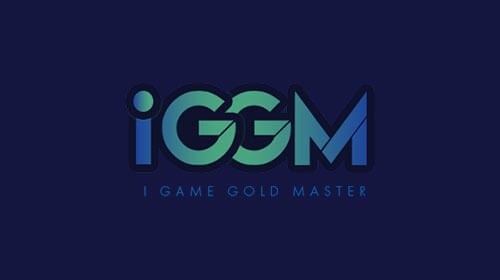 Why FFXIV Can Be A Greater MMORPG As Well As Won the TGA in 2022?
With Final Fantasy XIV(FFXIV)'s Patch 6.3 around the corner, players will definitely be playing the game again. This will most likely lead to non-players becoming interested in the game. If you are one of those players and are wondering if you should start your journey in this game, then don't worry. Here are reasons why you should try out and play the critically-acclaimed MMORPG FFXIV, from its gameplay to its story, to its free trial.
Free Trial
Whenever the FFXIV Free Trial gets brought up, it usually comes in the form of a spiel. Specifically, it comes in this form:

Did you know that the critically-acclaimed MMORPG Final Fantasy XIV has a free trial up to Level 60 and includes the entirety of A Realm Reborn and the award-winning expansion Heavensward with no restriction on playtime?

In case you were wondering, I typed that from memory. This free trial is something FFXIV is really known for, and for good reason. I had friends who played FFXIV, and although they did not say this outright, the good points they listed down about the free trial were basically what I said above. You get to play the game for free up to level 60, you don't have restrictions on playtime, and you get to play both A Realm Reborn (ARR), the base game, and the first expansion, Heavensward (HW).

Just to clarify, by the way, the"up to Level 60" part doesn't mean you can't play anymore once you reach Level 60. It just means you can't level up past Level 60 (the game's current level cap is 90). Not only that, but unlike most other MMORPGs, that's level 60 on ALL of the classes players have access to (from A Realm Reborn to Heavensward, which is 13 classes). Before I bought the full game myself, I had already spent at least 556 hours in this game. That was when I finished HW and hit 60 in a lot of classes. Even then, I could still play the game. What other free trial lets you do that?

Low System Requirements
Now, let's say that you want to try the Free Trial. You might be worried that such a game would need powerful computers to run. After all, some modern MMORPGs have system requirements that rival AAA games. Thankfully, you don't have to worry about that. Taking a look at the minimum system requirements, it's actually pretty tame.

*OS: Windows 8, 10, 11, 64-bit
*CPU: Intel Core i5 2.4Ghz or higher
*RAM: 4GB or higher
*Disk space: 80+GB (full game with all expansions)
*Graphics Card: NVidia Geforce GTX750 or higher, AMD Radeon R7 *260x or higher
*Screen Resolution: 1280×720

These system requirements are a far cry from a lot of modern games, mainly because this game has been out since 2013. Thankfully, the game's system requirements still reflect that. This also serves to really help players get into the game. Also, if you have a PlayStation 4 or PlayStation 5, you don't have to worry about the specs at all and just play on your console.

Great Character Customization
Let's say you've downloaded FFXIV for free, and you are now creating your new character. Final Fantasy XIV's character creation is not as extensive as, say, some Bethesda games or those with a lot of sliders. Even so, the game gives you quite a bit of freedom when it comes to making your character. You can adjust your character's height, bust size, hairstyle and color, eye shape and color, and more. If you're picking some of the other races, like the dragon-like Au Ra (best race) or the bunny Viera (which sadly needs the Shadowbringers expansion), you can even adjust the appearance of their horns and ears respectively. What's better is that your appearance actually matters in FFXIV.

FFXIV isn't like a lot of games with character creation. You don't spend hours making a character, only to never see it again. You will see your character's appearance the whole game, and you will actually learn to love your character, much as I did.

Cosmetics on Point
Since we're on the topic of characters, let's talk about game cosmetics. A lot of FFXIV players consider cosmetics, or Glamour as the game calls it, as the true end game. Players can make armor take on the appearance of other armor (with conditions of course), which lets them spice up their looks. Do you want to be a Paladin with black armor and evil-looking weapons? You can do that. Maybe you want to be cute while wielding a scythe emanating with dark energy? That's also possible. Are you in the mood to look evil while wielding healing White Magic? You can make that happen. Glamour is such a huge part of this game, and is something you will have to experience for yourself.

Welcoming Community
What's even better is the community. FFXIV won Best Community Support during TGA 2022, as well as Best Community in the Golden Joystick, and for good reason. Toxicity is very rare in FFXIV. Sure, you will sometimes meet players who don't like how you play or think you should do things differently. However, they are a small minority of players. A lot of the players here love helping each other out. If you need help in a dungeon, chances are there is someone who will help you. If you don't know the mechanics of a raid, there are people who will take the time to teach you what to do. What's even better is that as a whole, players refuse to spoil new players about the story. We all know what it's like to play FFXIV and experience its story and gameplay for the first time.

That's something we want our new players to experience.

In any case, these are reasons why you should play the critically-acclaimed MMORPG FFXIV. If you want to try out FFXIV's Free Trial, you can check out the PlayStation Store or the official website (PC) to sign up. Hopefully, you will get to experience FFXIV's story, gameplay, and more for yourself. Once you're done with the free trial, you can buy FFXIV for yourself and play everything else.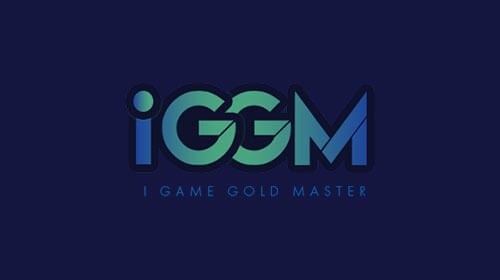 What New Content Can You Expect In FFXIV 6.3 Patch?
On January 10, 2023, The FFXIV patch 6.3 will be released. Just a few days ago, the game director Naoki Yoshida and the community producer Toshio Murouchi launched a multi-hour live broadcast, explaining some of the contents of the patch in detail. Let's take a look together!

First of all, we can know that the name of this expansion is "Gods Revel, Lands Tremble". The 6.31 patch will continue to be released two weeks after the 6.3 patch is released. In particular, patch 6.31 will usher in Ultimate Duty 5, also known as The Omega Protocol (Ultimate). In this new patch, you first need to complete Abyssos: The Eight Circle (Savage), a challenge also known in the community as P8S. Because of the difficulty of this challenge mode, Yoshida recommends that players prepare by practicing the Omega Savage fights.

Among the many updates in the 6.3 patch, the related changes to the UI can be said to be one of the biggest additions. One of the reasons for this is that you can now see something called damage type in the combat log and floating text. This increase can be said to be more convenient for players. Because now players can easily see that you are facing physical, magic, or unique damage based on this data. In addition to this, the remaining time of buffs and debuffs will now be specifically displayed on the party list. If you think too much display content will make you feel visually cluttered, you can turn off the display options you think are redundant in the settings menu. In your menu, you'll also find a new HUD color setting. This setting is a lovely blue option for players who are tired of the gray or cream look. Yoshida also said that in the future, the FFXIV game team will introduce more color schemes for this option.

The new patch will also usher in the new arena called Crystalline Conflict. Based on what the two presenters have shown, we can see that the arena has stage hazards such as flipping ground tiles. This means that if your characters stand on the ground tiles for too long, they will fly into the air and patrol Yojimbo-style dolls that will deal occasional huge bursts of damage in a circle slash around them. If you want To get limit break charge, you can also collect "limit break packs" during the competition.

The two hosts then showed us a game called Euphrosyne the 24-player Alliance Raid. From the outside, the raid appears to be a gorgeous outdoor area, set amidst vast, rolling golden fields.

Yoshida and Toshio Murouchi also revealed that a new Deep Dungeon called Eureka Orthos will be added in the 6.35 patch released later. To participate in this dungeon, you must first meet some basic requirements. First of all, your level must be raised to level 81. Second, you have to prioritize completing Endwalker's main quest and reach level 50 in Palace of the Dead. After you meet these basic requirements, you can go to Koh Rabntah in Mor Donah to pick up the tasks you need to complete. After you complete all the tasks, you will have a chance to get a new hairstyle.

There are also some new mounts that will be introduced in patch 6.3. The first mount is a flying pink elephant that Yoshi-P affectionately calls "Pinky." On it, you can see various lights and decorations. There is also a mount that looks like a one-man propeller plane, so it seems quite dangerous to ride.

Of course, if you want to better experience the new content in the 6.3 patch, it will be a good choice to prepare some FFXIV Gil in advance.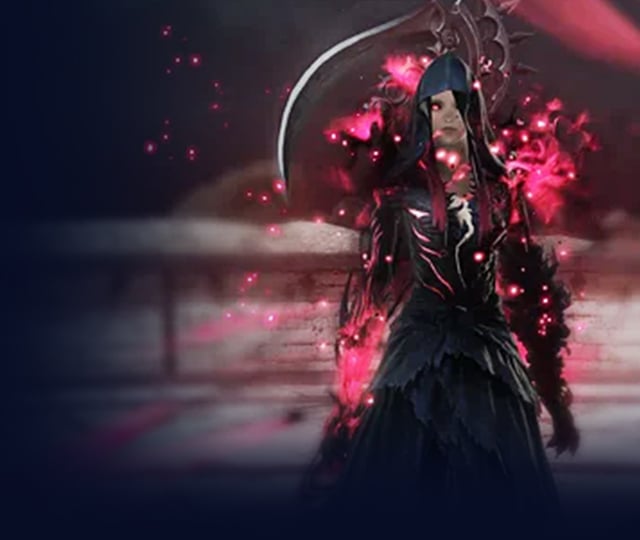 WHY CHOOSE IGGM.COM?
BEST PRICE

We're checking with the Market Prices every day to provide you the best Prices.

SECURITY GUARANTEE

IGGM Provide 100% secure online payment system. The most professional game service provider guarantee the security of products.

INSTANT DELIVERY

We have been committed to providing customers with fast delivery and outstanding service. Usually delivering the order within minutes or 24 hours at most.

100% REFUND

Received what you purchased or the refund. Once your order is delayed or undeliverable, we are 100% guaranteed to refund your money.

24/7 SUPPORT

Our manager will answer all your questions and will be available at any moment.

GREAT DISCOUNT

Become the VIP member of IGGM to gain up to 5% Discount.