The Elder Scrolls Online Items
All

SPECIAL OFFERS

CROWN CRATES

DLC

UPGRADES

UTILITY

FURNITURE

STYLE PARLOR

CRAFTING

WARDROBE

MOUNTS

NON

HOUSES-Staple Homes

HOUSES-Classic Homes

HOUSES-Notable Homes

Crafting Stations

Mundus Stones

Training Dummies
Elinhir Private Arena(Furnished)

Elinhir Private Arena(Unfurnished)

Season of the Dragon:DLC Bundle

Alliance War Skill Line Scroll, Grand

Alliance War Skill Line Scroll, Major

Crown Crafting Motif:True-Sworn

Baron Jangleplume,the Banker

Morrowind: Lord Vivec Set

Crawn Crafting Motif: Ivory Brigade

Greymoor

Greymoor Collector's Pack

Javinus Tirnendo

WATER'S EDGE(Furnished)

WATER'S EDGE(Unfurnished)

Crown Crafting Motif:Nighthollow

Furnishing Pack:Deepmire Expedition

Crown Crafting Motif:Wayward Guardian

Crown Crafting Motif: Thorn Legion

Logger

Acolyte Deras Arelas

Furnishing Bundle:Vampiric Libations

Prince Irnskar

Alchemy Station

Ald Velothi Harbor House(Furnished)

Ald Velothi Harbor House(Unfurnished)

Alinor Crest Townhouse(Furnished)

Alinor Crest Townhouse(Unfurnished)

Amaya Lake Lodge(Furnished)

Amaya Lake Lodge(Unfurnished)

Autumn's-Gate(Furnished)
WHY CHOOSE IGGM.COM?
BEST PRICE

We're checking with the Market Prices every day to provide you the best Prices

SECURITY GUARANTEE

IGGM Provide 100% secure online payment system. The most professional game service provider guarantee the security of products

INSTANT DELIVERY

More than 90% of orders are processed successfully in less than 15 minutes.

100% REFUND

Received what you purchased or the refund. Once your order is delayed or undeliverable, we are 100% guaranteed to refund your money

24/7 SUPPORT

Our manager will answer all your questions and will be available at any moment

GREAT DISCOUNT

Become the VIP member of IGGM to gain up to 5% Discount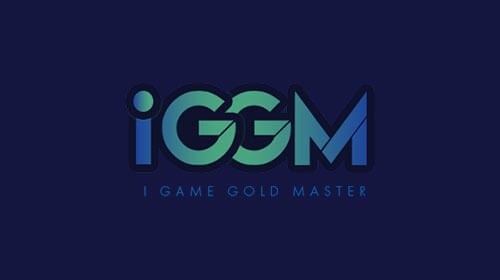 ESO: Tips for Tales of Tribute
2022-06-15 13:12:12
The Elder Scrolls Online: High Isle not only brings new explorable areas and adventures but also an innovative card game mechanic. Tales of Tribute combines Auto Chess and Gwent formats for a more interesting challenge. Both players use cards to accumulate Coins to buy cards in Tavern. And use specific cards to gain power value, which will become Prestige after the round. When the Prestige of one side reaches 40, it will enter the settlement phase, and the side with the highest Prestige at the end wins.
Properly strategizing and managing the above resources to keep your deck lean is the key to victory, and the following tips will help you have more fun in Tales of Tribute.
1. Unlock All the Available Decks and manage them reasonably.
Decks are the most important part of the entire game and the part where you need to apply your strategy the most. So when you have a lot of decks to choose from, you will be more at ease when facing the game. Tales of Tribute has a total of nine decks, five of which are unlocked when players complete the tutorial, and the remaining four can be earned later.
While winning requires players to have a certain amount of luck, effective deck management can increase the chances of drawing stronger cards each round. If you want to ditch low-level starting decks, trading to patrons for more valuable cards later in the game is a good option.
2. You can start with PvE first.
Judging from the mechanics of the entire Tales of Tribute, it offers a variety of ways to play, and beginners should prefer PvE mode because it brings a low-stakes game environment with moderate difficulty. Very suitable for early experience accumulation.
3. Understand the order of the resolved combos.
Knowing the order in which combos are resolved is a very useful skill. The order in which players activate cards each turn will trigger their effects and combinations accordingly. So before playing a card, we can resolve its play effect first, then any combos on the card itself, and then any combos on other cards that trigger. Combos on other cards are resolved by the order in which they are played, with the previously played card being triggered first.
The gameplay of Tales of Tribute is not only for leisure and entertainment, but the rewards are also very good, including gold coins, various materials and unique furniture. Not only does it also support player-to-player battles, but it also has a ranking system, and you can match another player in the search engine at any time to start the game.
IGGM will continue to bring you more useful information, meanwhile, you can also buy ESO Gold here for a better gaming experience. You are welcome to place an order at any time, and we will bring you high-quality service.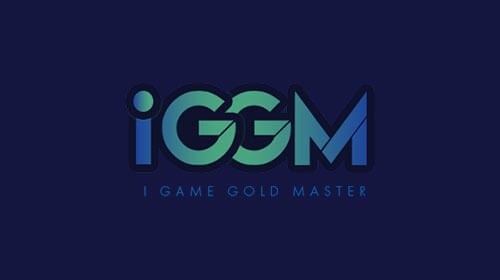 ESO: How to Unlock New Companions in High Isle?
2022-06-10 17:31:41
The latest expansion of The Elder Scrolls Online, High Isle, has officially landed on PC. Players will be able to explore the two new areas of High Isle and Amenos and enjoy a series of new content such as Tales of Tribute.
For those who like to complete the Companions questline in the game, High Isle will surprise you. New Companions: Ember the Khajiit and Isobel Veloise the Breton Knight have been introduced, and if you want to have a good time with them, here's how to unlock them.
Unlocking Ember requires players to start from Gonfalon Bay, finding and talking to NPC Ladlow Merchant after crossing the huge bridge in the middle of the river. Here you will accept the quest "Tower Full of Trouble", and after marking the quest, you will meet Ember, who is very approachable and will ask for your help. An hour after you complete this quest, you'll be able to add Ember as a companion.
If you want to unlock Isobel immediately, you need to go west and reach Castle Navire Wayshrine, where you will meet Lord Remard DeFulley and start the quest "Tournament of the Heart."
Similar to above, you need to mark this quest on the map and find Isobel outside Castle Navire, she will also become a Companion you can add when you complete the entire questline.
Both characters have their unique charms and quest lines that players can choose according to their preferences. It should be noted that since only one Companion can be available at a time, they cannot be selected at the same time.
Not just Companions, The Elder Scrolls Online: High Isle has many more exciting parts waiting for you to experience. If you want to get a head start on your High Isle journey, you can get more updates and buy ESO Gold at IGGM, we are always ready to take your order.
TRUSTPILOT REVIEWS