The Elder Scrolls Online Items
All

SPECIAL OFFERS

CROWN CRATES

DLC

UPGRADES

UTILITY

FURNITURE

STYLE PARLOR

CRAFTING

WARDROBE

MOUNTS

NON

HOUSES-Staple Homes

HOUSES-Classic Homes

HOUSES-Notable Homes

Crafting Stations

Mundus Stones

Training Dummies
Elinhir Private Arena(Furnished)

Elinhir Private Arena(Unfurnished)

Selene Arms Pack

Season of the Dragon:DLC Bundle

Alliance War Skill Line Scroll, Grand

Alliance War Skill Line Scroll, Major

Crown Crafting Motif:True-Sworn

Baron Jangleplume,the Banker

Morrowind: Lord Vivec Set

Statue, Kaalgrontiid's Ascent

Crawn Crafting Motif: Ivory Brigade

Greymoor

Greymoor Collector's Pack

Javinus Tirnendo

WATER'S EDGE(Furnished)

WATER'S EDGE(Unfurnished)

Crown Crafting Motif:Nighthollow

The Erswhile Sanctuary

Furnishing Pack:Deepmire Expedition

Crown Crafting Motif:Wayward Guardian

Crown Crafting Motif: Sea Giant

Crown Crafting Motif: Thorn Legion

Logger

Acolyte Deras Arelas

Furnishing Bundle:Vampiric Libations

Prince Irnskar

Alchemy Station

Ald Velothi Harbor House(Furnished)

Ald Velothi Harbor House(Unfurnished)

Alinor Crest Townhouse(Furnished)
WHY CHOOSE IGGM.COM?
BEST PRICE

We're checking with the Market Prices every day to provide you the best Prices

SECURITY GUARANTEE

IGGM Provide 100% secure online payment system. The most professional game service provider guarantee the security of products

INSTANT DELIVERY

More than 90% of orders are processed successfully in less than 15 minutes.

100% REFUND

Received what you purchased or the refund. Once your order is delayed or undeliverable, we are 100% guaranteed to refund your money

24/7 SUPPORT

Our manager will answer all your questions and will be available at any moment

GREAT DISCOUNT

Become the VIP member of IGGM to gain up to 5% Discount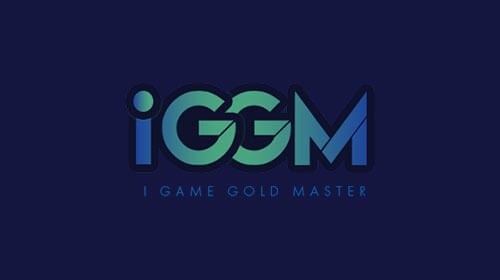 ESO: How To Start Daedric War Celebration?
2022-01-20 13:37:01
The ESO Daedric War Celebration is coming, and to make everything go even more smoothly, IGGM is providing a relevant event guide.
Daedric War Celebration is coming, and rewards will be granted in the form of specific spoils, including crafting materials, treasure maps, rune boxes, and other valuables.
Daedric War Celebration Release Date
Depending on your region, you can check the corresponding availability times:
*January 20 at 7 am PT
*January 20 at 10 am ET
*January 20 at 3 pm UTC
*January 20 at 4 pm CET
And Daedric War Celebration will last until February 1st. To make things easier in the event, you can come to IGGM in advance to buy ESO Gold to enhance your character.
How To Start Daedric War Celebration?
You'll need access to the Morrowing, Clockwork City, or Summerset expansion to be able to participate in this limited-time event.
If you already have the expansion, you can unlock the event by starting the "Guidance for Guides" quest from the in-game Crown Store or the NPC Calonir near Impresario tents.
Once you start the event, you have a chance to earn specific rewards by completing the following activities:
* Finishing the event introductory quest
* Slaying Delve and World Bosses
* Slaying monsters
* Opening Treasure Chests, Safeboxes, lootable objects, Psijic Portals, Thieves Troves, and harvest nodes
* Closing Abyssal Geysers
* Slaying bosses within the Halls of Fabrication, Asylum Sanctorum, and Cloudrest Trials
As for rewards, in addition to some regular rewards, there are 2 new items:
* Evergloam Champion weapon style pages (New)
* Gloam Gryphon Fledgling pet runebox (New)
As the event begins, IGGM will also pay attention to the latest topics discussed by players and provide game guides. You can come here to browse the news at any time.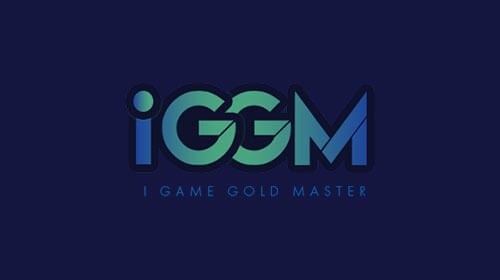 ESO: How To Teleport To Other Players?
2021-12-29 15:18:58
If you want to explore the entire world of ESO, you can do it in many ways. You can run from one province to another, or use the mount to venture to each new area, but this is very time-consuming. You can also choose to teleport to scattered Wayhrines found in many areas, but you need to find them first. Another option is to send it to other players. You don't even need to join the guild, which is the fastest way. IGGM will show you how to teleport.
How to teleport to other players?
In ESO, there are many reasons for you to run from one side of the world to the other. You can teleport to another player instead of walking a long way to reach the destination.
* You'll need to be in a group with the player you're teleporting to
* Wait until they are in the desired location
* Bring up their name and select teleport to player
* You will instantly be teleported to the Wayshrine nearest the player
You can even request a teleport in the game's chat, first enter the chat section and enter the zone, and then send a message to everyone currently in the zone. Type the teleport you are looking for to a specific location, and wait for a player to reach out to you.
If you are a guild member, you can also send it to other guild members.
This way can help you complete your quests faster. IGGM will always provide game-related tips and tricks to make your game progress smoother. In addition, cheap ESO Gold is also available here. All of these can enhance your gaming experience.
TRUSTPILOT REVIEWS