The Elder Scrolls Online Items
All

SPECIAL OFFERS

CROWN CRATES

DLC

UPGRADES

UTILITY

FURNITURE

STYLE PARLOR

CRAFTING

WARDROBE

MOUNTS

NON

HOUSES-Staple Homes

HOUSES-Classic Homes

HOUSES-Notable Homes

Crafting Stations

Mundus Stones

Training Dummies
Elinhir Private Arena(Furnished)

Elinhir Private Arena(Unfurnished)

Selene Arms Pack

Season of the Dragon:DLC Bundle

Alliance War Skill Line Scroll, Grand

Alliance War Skill Line Scroll, Major

Crown Crafting Motif:True-Sworn

Baron Jangleplume,the Banker

Morrowind: Lord Vivec Set

Statue, Kaalgrontiid's Ascent

Iron Atronach Crate * 1

Iron Atronach Crate * 15

Iron Atronach Crate * 4

Crawn Crafting Motif: Ivory Brigade

Greymoor

Greymoor Collector's Pack

Javinus Tirnendo

WATER'S EDGE(Furnished)

WATER'S EDGE(Unfurnished)

Crown Crafting Motif:Nighthollow

The Erswhile Sanctuary

Furnishing Pack:Deepmire Expedition

Crown Crafting Motif:Wayward Guardian

Crown Crafting Motif: Sea Giant

Crown Crafting Motif: Thorn Legion

Logger

Acolyte Deras Arelas

Furnishing Bundle:Vampiric Libations

Prince Irnskar

Alchemy Station
WHY CHOOSE IGGM.COM?
BEST PRICE

We're checking with the Market Prices every day to provide you the best Prices

SECURITY GUARANTEE

IGGM Provide 100% secure online payment system. The most professional game service provider guarantee the security of products

INSTANT DELIVERY

More than 90% of orders are processed successfully in less than 15 minutes.

100% REFUND

Received what you purchased or the refund. Once your order is delayed or undeliverable, we are 100% guaranteed to refund your money

24/7 SUPPORT

Our manager will answer all your questions and will be available at any moment

GREAT DISCOUNT

Become the VIP member of IGGM to gain up to 5% Discount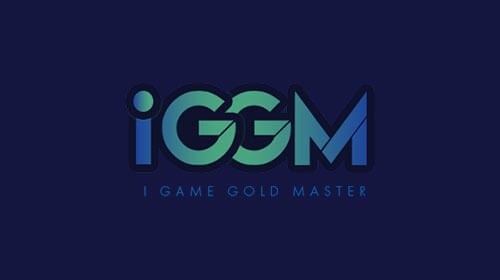 ESO: How Do Companions Work In Combat?
2021-09-15 17:16:36
In the Blackwood chapter of ESO, the new companion system is very popular, it can give you a permanent follower to assist your adventure. For some new players, IGGM will make a detailed introduction so that they can immerse themselves in the game more quickly.
How to recruit Companions?
Only two companions are currently available, but we can expect to get more in the future.
Mirri Elendis
You can find this dark elf nightblade near Doomvault Vulpinaz in the north of Blackwood. Go to that place, look around for a note, and you will begin the quest of Shattered and Scattered. This will allow you to help Mirri rescue her kidnapped crew. Upon successful completion of the quest, Mirri will follow you on adventures.
Bastian Hallix
You can find this imperial dragonknight in Deepscorn Hollow. It is located southeast of Leyawiin, not far from the shore. Upon arrival, you will find Bastian tied up in a cave. All you have to do is talk to him and start the Competition and Contracts quest. He will ask you to help investigate other parts of Deepscorn Hollow, once you clear the trouble in the depths, he will become your loyal companion.
How do you spec them out in combat?
Although they are not the main source of DPS, they are more capable than tanks or healers. Because your companions will trigger skills in a certain order, you need to plan the specific positions of the skills. If you want to use the healing skill frequently, then you need to put it in the front slot.
* You can direct Companions in combat by pressing the L3 + R3 buttons and Left or Right Bumper or pressing Y on PC.
* If you perform a heavy attack on a target, your Companion will automatically change their focus.
* Companions will trigger their Ultimate Ability automatically, but you can also force its use by pressing L3 + R3 or clicking the Icon on PC.
* Companions can be revived with a Soul Gem, but they will also revive at the end of combat.
How to level up companions?
They will eventually reach the maximum at level 20, improve their HP and combat power, and learn new skills and abilities. There are several different styles of companion skills, including:
* Weapon Skills: Require specific weapons to use.
* Armor Skills: Require specific armor to use.
* Guild Skills: Level up by completing certain daily quests for your current Companion.
* Racial Skills: Applied based on the race of your Companion.
* Class Skills: Level up automatically based on the level of your Companion.
IGGM provides more ESO news and game guidance, as long as you need it, you can come here to check at any time. Or you need to buy ESO Gold, they are also available on IGGM, and we provide 24/7 customer service, you can come to IGGM to buy any time you want, and receive Gold within a short time after placing the order.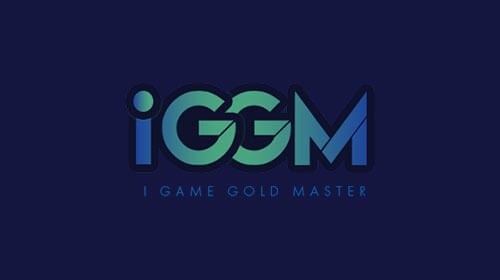 ESO: How To Create The Best DPS Builds?
2021-09-10 16:56:08
There are different character builds in ESO, including DPS builds, tank builds, and healing/caster build. Players who focus on DPS will want to specialize in specific classes and stats to maximize efficiency in battles.
The best builds in ESO are mainly around two things: class and specialized stat. The specialized stat is stamina (mainly used for melee attacks) and Magicka (mainly used for ranged attacks). If you want to focus on DPS characters, then the Magicka class is worthy of attention. Magicka class allows you to keep a certain distance from the enemies while dealing maximum damage. All these builds are good for DPS, and now IGGM has collected popular DPS builds in all ESO expansions.
Magicka Nightblade
This is the best DPS build. It has the greatest chance of dealing the most damage in the DPS class. Compared with DPS counterparts, Magicka Nightblades also has better mobility, sustain, self-healing, and defensive abilities. This class build has devastating abilities, such as Swallow Soul, Merciless Resolve, Impale, and Siphoning Attacks, allowing players to drain the life of the enemies while healing themselves.
Magicka Sorcerer
This is the second-best DPS build. The damage output and defensive ability of the Magicka Sorcerer are similar to that of Magicka Nightblades, but the Magicka Sorcerer's mobility is less. Magicka Sorcerers can summon pets that deal damage, which makes them very efficient. If you like to use the secondary, automatic damage-dealing form, then Magicka Sorcerer build will be suitable.
Magicka Necromancer
This is also a usable DPS build. The Magicka Necromancer has special ranged abilities, which benefit the player and the entire team. Necromancers can use abilities like Glacial Golossus to increase the team's overall damage by 10%, which is an infinite buff. Their Reanimate can instantly revive 3 members of the team, and Necromancer is also unstoppable in solo combat.
If you want to be the mainstay of the team, then choosing an output role is correct, you can refer to the above introduction. You can also buy ESO Gold you need directly from IGGM, which is the fastest way to help you become more powerful.
TRUSTPILOT REVIEWS
Rated 5stars on
4.8 out of 5 (Average Rating of 1127 reviews)

Absolutely zero complaints here! Thanks a ton.
jewels010

Professional treatment. Easy quick and efficient fast delivery
hitmen_rule

Have used this site several times and I have no lt been disappointed. Thank you for such great service!
vkritakar

Very pleased with how smooth everything went! Will certainly use again!
kayla073150

Fantastic fast and reliable service
maypeak