The Elder Scrolls Online Items
All

SPECIAL OFFERS

CROWN CRATES

DLC

UPGRADES

UTILITY

FURNITURE

STYLE PARLOR

CRAFTING

WARDROBE

MOUNTS

NON-COMBAT PETS

HOUSES-Staple Homes

HOUSES-Classic Homes

HOUSES-Notable Homes
Stonelore Crate x1

Stonelore Crate x4

Stonelore Crate x15

Dwarven Crate x4

Dwarven Crate x1

Kjalnar's Nightmare Arms Pack

Zuqoth, Armory Advisor

Adusa-daro

Dark Heart of Skyrim: DLC Bundle

Furnishing Pack: Mad Alchemist

Stone Eagle Aerie(Furnished)

Stone Eagle Aerie(Unfurnished)

Crown Crafting Motif: Syrabanic Marine

Crown Crafting Motif: Systres Guardian

Cinderstone Kagouti

Companion's Wolf Pup

Firesong

Firesong Collector's Bundle

Antiquarian's Alpine Gallery

Wraithtide Crate x1

Wraithtide Crate x15

Wraithtide Crate x4

Crown Crafting Motif 110: Dreadsails Style

Lost Depths

Crown Crafting Motif 111: Ascendant Order Style

Explorer's Pack Donkey

Any Race, Any Alliance Bundle

Steadfast Stablemaster Bundle

Abah's Watch Turban

Abah's Watch Turban with Mask
WHY CHOOSE IGGM.COM?
BEST PRICE

We're checking with the Market Prices every day to provide you the best Prices

SECURITY GUARANTEE

IGGM Provide 100% secure online payment system. The most professional game service provider guarantee the security of products

INSTANT DELIVERY

More than 90% of orders are processed successfully in less than 15 minutes.

100% REFUND

Received what you purchased or the refund. Once your order is delayed or undeliverable, we are 100% guaranteed to refund your money

24/7 SUPPORT

Our manager will answer all your questions and will be available at any moment

GREAT DISCOUNT

Become the VIP member of IGGM to gain up to 5% Discount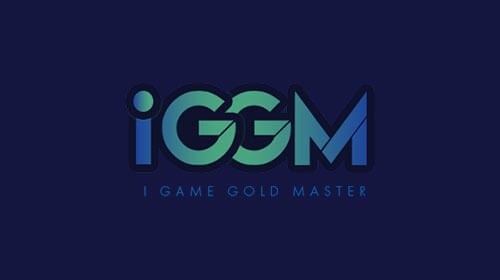 Black Friday Special Sparks Displeasure Among Elder Scrolls Online Players
The Elder Scrolls Online has had a rough time with the release of Update 35, which gave players a very poor experience. To celebrate the arrival of Black Friday, ZeniMax Online Studios, the game's development team, has launched a Black Friday Special in the Crown Store. However, the launch of this activity has increased players' dissatisfaction with the game.
It turns out that The Elder Scrolls Online transitioned from a subscription-only model to a hybrid model, which meant microtransactions appeared in the game. So, it looks like the game's development team is running promotions on the Crown Store, when in reality these promotions are cosmetic and a way for them to maximize revenue.

The internet is awash with Tamriel's fan displeasure with The Elder Scrolls Online. They feel that the game has always been unfriendly with consumers. For example, ZeniMax Online Studios often puts some flavor of the month rotations, loot crate exclusives, and even some useless convenience items in the in-game store to entice inexperienced players to buy them. Second, they always have no sincerity to apologize for the disastrous release of any update to the game. Instead, they just perfunctorily give players some useless compensation. What's more, the Creative Director of The Elder Scrolls Online will also mock the players during the live broadcast. Such excessive behaviors have caused The Elder Scrolls Online community to become a powder keg that may explode at any time. However, ZeniMax Online Studios' Black Friday Special, available today, is yet another spark that could set it off.

In the "Black Friday Special", players can buy what is said to be worth about $69 for about $16. These items include the following: an exclusive recolored elk, ten experience scrolls, twenty riding lessons, ten fortifying mealsTen soul gems and fifty potions.
Many players couldn't wait to buy this "Black Friday Special" after seeing such a discount. However, when they opened it, they couldn't contain their anger anymore, and they complained on the game's official Reddit community. The following is the main content of the post posted by one of the players with the username r0lyat.

He said that all the items offered in the Black Friday Special are actually not worth the price it advertises. For example, players can get fifty Tri-Restoration Potions provided by this promotion by claiming daily login rewards. Second, players can easily buy and refill soul gems just by using a skill line. And the Crown Fortifying meals provide a two-hour tri-stat buff, also for tanks only. In addition, some non-premium alternatives are also very easy to obtain.

Next, he talked about riding lessons in The Elder Scrolls Online. He said that the course is time-limited, in fact all players can only train one class a day. While the experience scrolls can help players quickly reach Level 160 by increasing experience gain to 50%, this can also be achieved by playing the game. Overall, the recolored elk mount is the only one that's okay out of all the items. That being said, the deal is only worth $16 at best, and ZeniMax Online Studios deliberately says it's worth $69. So it is understandable for players to be angry.

If you are interested in such news, you may wish to pay attention to this website. Here you can not only check the real-time information and free guides of various games, but also buy ESO Gold at a preferential price. Fast delivery and perfect 24/7 service online can also be committed here. Act now!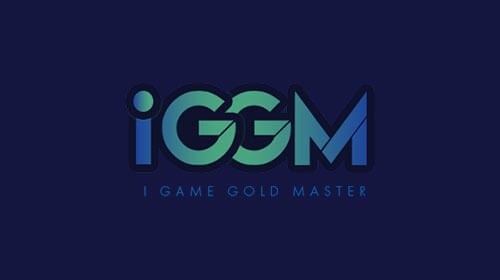 Buggy Firesong Sparks Dissatisfaction Among Elder Scrolls Online Players
Firesong is a DLC for Elder Scrolls Online. In the meantime, it's the finale to the year-long "Legacy of the Bretons" storyline.

However, it may be that the Elder Scrolls Online team, ZeniMax Online Studios is putting all their weight into Oblivion, which is in development. When the DLC officially released on PC on November 1st, it exposed a lot of serious problems one after another. Many players reported that they were unable to log in and access the game, let alone their new DLC.

After features like this came out, ZeniMax Online Studios put an emergency maintenance on the DLC. However, they only addressed the worst of them right away. They've been working on less damaging issues since then.

In fact, players have been dissatisfied with Elder Scrolls Online's story for a long time. However, their dissatisfaction with the game goes far beyond that. Ever since ZeniMax Online Studios was assigned to a new MMO project, players have clearly felt that the team's game content has become increasingly sloppy and uninteresting. Sometimes whether the team is updating the game or fixing game bugs can actually break the balance of the game. At the same time, the scope of each subsequent Chapter the team has created feels smaller.

In order to express their apology to the players, the game team ZeniMax Online Studios decided this week to give each player a Guar pet for free as compensation and promised to do better in the future. However, players don't seem to be very happy with the re-skinned pet they received compared to what other MMOs give players. Second, the understated verbal promises made by players to the team are even more difficult to believe given the team's frequent missteps in releasing new content in recent years.

The apology issued by the Elder Scrolls Online team on the official subreddit also caused a lot of discussion among players. Some players said that the verbal promises given by the game team will not alleviate their concerns about the game. Some players resent that if the team can create a good update content, they would rather accept the long wait. Obviously, players have a lot of dissatisfaction and doubts about the stability and direction of Elder Scrolls Online.

If ZeniMax Online Studios is really neglecting Elder Scrolls Online because they put most of their experience into the new MMO, as the rumors spread, then they really need to clean up their team. It wouldn't be worth it if Elder Scrolls Online lost a huge following because of their attitude!

That's all for this article. If you want to check more news about Elder Scrolls Online or you want to buy ESO Gold, you can check it here. Act now!
TRUSTPILOT REVIEWS