The Elder Scrolls Online Items
All

SPECIAL OFFERS

CROWN CRATES

DLC

UPGRADES

UTILITY

FURNITURE

STYLE PARLOR

CRAFTING

WARDROBE

MOUNTS

NON-COMBAT PETS

HOUSES-Staple Homes

HOUSES-Classic Homes

HOUSES-Notable Homes
All

SPECIAL OFFERS

CROWN CRATES

DLC

UPGRADES

UTILITY

FURNITURE

STYLE PARLOR

CRAFTING

WARDROBE

MOUNTS

NON-COMBAT PETS

HOUSES-Staple Homes

HOUSES-Classic Homes

HOUSES-Notable Homes
All

SPECIAL OFFERS

CROWN CRATES

DLC

UPGRADES

UTILITY

FURNITURE

STYLE PARLOR

CRAFTING

WARDROBE

MOUNTS

NON-COMBAT PETS

HOUSES-Staple Homes

HOUSES-Classic Homes

HOUSES-Notable Homes
Linchal Grand Manor(Furnished)

Linchal Grand Manor(Unfurnished)

Agony's Ascent(Furnished)

Agony's Ascent(Unfurnished)

Furnishing Pack: Fargrave Bazaar

Zuqoth, Armory Advisor

Dark Heart of Skyrim: DLC Bundle

Crown Crafting Motif: Syrabanic Marine

Crown Crafting Motif: Systres Guardian

Firesong

Firesong Collector's Bundle

Crown Crafting Motif 110: Dreadsails Style

Lost Depths

Crown Crafting Motif 111: Ascendant Order Style

Explorer's Pack Donkey

Any Race, Any Alliance Bundle

Steadfast Stablemaster Bundle

Abah's Watch Turban

Abah's Watch Turban with Mask

Acolyte Deras Arelas

Additional Character Slot

Admire Me

Aetherial Well

Ald Velothi Harbor House(Furnished)

Ald Velothi Harbor House(Unfurnished)

Alinor Crest Townhouse(Furnished)

Alinor Crest Townhouse(Unfurnished)

Alinor Twilight Dancing Dress

Alliance War Skill Line Scroll

Alliance War Skill Line Scroll, Grand
What are ESO Items?
ESO Items encompass interactive objects that may be collected, stolen, looted, or found in various locations throughout Tamriel and used, sold, or added to the Inventory. Players can get more cheap ESO Items and ESO Gold at IGGM for better achievement!
How to get Elder Scrolls Online Items quickly?
Want to boost up your gameplay by accessing helpful items? There is no better place than IGGM. With the availability of full stock, it is quite easy to buy ESO Items, which makes IGGM be heaven for ESO players. ESO Items For Sale can be got without much hassle. IGGM is providing multiple payment options, trading protection and the best prices. Whether you're looking for tradable items, ESO armor sets, or loot from VR dungeons, IGGM has it. Bind on Pickup and other restrictions on trades are not a problem. Therefore, it is really a wise decision to choose IGGM to buy Elder Scrolls Online Items cheap.
Why choose IGGM to buy ESO Items?
1: 100% Safe Trading System
2: Lowest Price
3: Sufficient Inventory, Immediate Delivery
4: Professional and Friendly 24/7 Support
5: Perfect Refund Policy
WHY CHOOSE IGGM.COM?
BEST PRICE

We're checking with the Market Prices every day to provide you the best Prices.

SECURITY GUARANTEE

IGGM Provide 100% secure online payment system. The most professional game service provider guarantee the security of products.

INSTANT DELIVERY

We have been committed to providing customers with fast delivery and outstanding service. Usually delivering the order within minutes or 24 hours at most.

100% REFUND

Received what you purchased or the refund. Once your order is delayed or undeliverable, we are 100% guaranteed to refund your money.

24/7 SUPPORT

Our manager will answer all your questions and will be available at any moment.

GREAT DISCOUNT

Become the VIP member of IGGM to gain up to 5% Discount.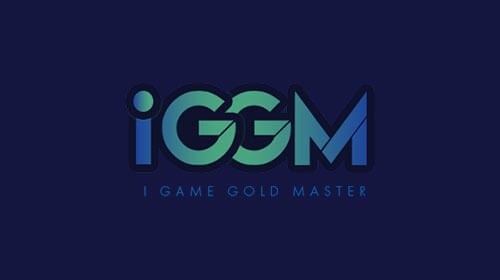 Elder Scrolls Online: 3 Tips To Improve Your Experience! - Tutorials, Endeavors System & Mundus Stones
If you've ever tried, you know the size, and scope of ESO is absolutely massive. Due to the wide variety of things that can grab a player's attention, many truly useful features can go unnoticed.
It's also in vain that some things that seem obvious to veteran players can be obscure to newcomers. Therefore, I will point out some features that every ESO player needs to know to help as many players as possible.
Tutorials
Our first feature is in the help menu of all places. The developers have put together a wealth of information in Tutorials area to help players old and new learn more about the game.
Chapter and DLC sections really only include descriptions of the relevant content. If you don't like the current chapter, or you're just looking for something a little different, I definitely recommend checking out Elsweyr Chapter introduction.
I want to highlight a couple of settings in the game section. First off, you can change the color of enemy ground effects, as I've found this to be very helpful for fast-paced content. And another modification I would suggest is switching your Ground Abilities to Quick Cast.
As you can see, when it's set to automatic, you have to press the button twice to cast the ability. Changing this setting will automatically project your AOE into the area of your reticle, which really makes combat feel more fluid and intuitive.
If you like to be social, you can use HUD chat display settings to display text chat on screen. Also, if you're in multiple guilds, you can change the text color of each guild's chat to easily distinguish them. In general, the more information you have in ESO, the better off you will be.
Related: 10 Essential Insights For Every Elder Scrolls Online Novice Player In 2023
Additionally, you can add your Attribute and Ability bars to your display and activate front and rear Ability bars timers. This helps it keep up with your resources and improves your AOE and DOT uptime.
Next, you can turn on the combat text to see how much damage your skills are doing. The final setting I recommend you turn on is the buffs and debuffs options. By keeping up with the buffs you give yourself and the debuffs you place on enemies, you can really improve your overall damage per second. These option changes are certainly powerful tools that can help any player get more out of every aspect of ESO.
Endeavors System
Endeavors system is actually a daily reward system that allows players to earn rewards by completing various tasks and goals. It launches with Waking Flame DLC in September 2021.
Each day, you can complete specific tasks in exchange for a specified amount of Seals of Endeavor and a small amount of ESO Gold or experience. These tasks include activities such as killing monsters, completing quests, crafting items, or using specific abilities. There are five efforts per day, but you can only earn rewards from three of them.
In addition, you can complete three weekly Endeavors events that include wider requirements and also award more Seals of Endeavor.
These Seals of Endeavor can be used to obtain various rewards from Endeavors store, such as Mounts, Skins, Non-Combat Pets, Costumes, and more.
This reward system is impressive because you can basically passively complete Endeavors just by playing the game. While it will take quite a while to accumulate enough currency, efforts are essentially a way to earn Crown Crate Rewards for free. Therefore, I definitely recommend taking advantage of them as often as possible.
Mundus Stones
No matter what role you play in ESO, make sure you get Mundus Stones early on your adventure. Because the buffs you get from these Stones are some of the most important buffs in the game.
There are 13 Mundus Stones scattered around Tamriel, each providing a unique bonus to your character. I recommend taking the first Stones you come across first, then swapping it in for a more useful reward when you get the chance.
If you're a member of a well-known Guild, you might get this opportunity sooner. Because most well-stocked Guild Houses will have all 13 Mundus Stones in one place for you to use.
That's all my advice for all ESO players who want to improve their gaming experience. Hope these tips help you get off to a better start.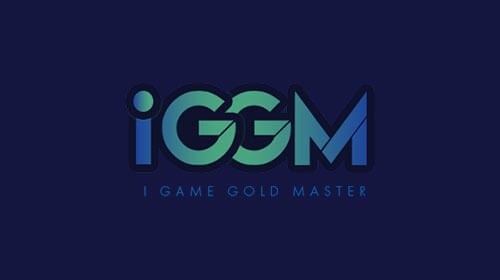 Elder Scrolls Online: How To Get Valuable Loot By Completing The Oblivion Portal Event?
Although it is a very long process to find and complete the Oblivion Portal event in Elder Scrolls Online. However, if you're lucky, you'll have a chance to find some decent loot from these portals.
What Are Oblivion Portals?
Oblivion Portals are the world events associated with Blackwood and the Deadlands.
In order to access them, you have to find one of these iconic portals somewhere in the Overland. They spawn in a set number of locations, but active portals are not indicated on your map like all other world events. So, good luck finding one of them.
Upon loading into the events through a portal or reporting to a friend that is already in the instance, players have the choice of defeating loads of ads or running past them like an absolute coward all the way to the final encounter. The chest that appears after the final fight can reward players with gear, leads, furnishing plans, and most importantly, the Annihilarch's Chosen Motif.
Do keep in mind that this Motif only drops from the Deadlands portals, not the Blackwood ones. This Motif sells for a fair amount and rightly so, it's kind of a pain in the ass to find one of these hecks and portals. And then, you have to defeat a bunch of bozos to even make it to the final encounter and then once there, you may not even get a Motif. They aren't guaranteed drops after all.
The other day, I parked my character at this final spot here for something like three hours. Every time the final encounter was active, I would tab back to dunk on the final boss and then loot the reward chest. Guess how many Annihilarch's Chosen Motifs I got? The answer is Zero!
But at least I was basically AFK farming, and I did get some expensive Hexo's Ward gear to boot. But if I wasn't AFK and was instead actively trying to farm these portals for valuable items, I would have done something slightly different, something that I don't think a lot of players are even aware of.
Also Read: 10 Essential Insights For Every Elder Scrolls Online Novice Player In 2023
The Secret Encounter
After you defeat the Ash Titan encounter on your way to the final area of the instance, you'll gain access to the Havocrel's Tower. You'll notice that there are four or five fire Behemoth standing guards at different points of the room. While these lads look like they're just simply minding their business, they are actually the key to accessing a secret encounter.
If you quickly run past one, it will light up red with flames. Quickly run past all four of them and you will awaken them from their Slumber and they'll begin to attack you. Kill all four of them and the Ruinach Count of Cataclysms will spawn.
Clap his cheeks in order to access another reward chest that you can then go ahead and loot for more potential goodies. Thus, you can run between this area and the final encounter to open up more chests and get more drops from your time spent in an Oblivion Portal. Trigger warning for the console players in the audience, I use an add-on called Item Cooldown Tracker to help me track which Motifs I'm on cooldown for.
Do recall that some motifs drop on cooldown. Thus, when you're on that cooldown for a specific Motif, your chances of receiving another one of that same Motif are greatly throttled. Whenever I pick up one of these Annihilarch's Chosen Motifs, my add-on pops up to inform me in the chat that I'm now placed on cooldown for them.
So, if I decide to farm some Daedra for this Motif, I typically do so until I receive one, and then I call it for the day to do something else. Rather than continue to farm with significantly reduced Motif drop chances, I will say I have yet to receive an Annihilarch's Chosen Motif from this secret chest.
Despite this, I still like to hit this secret encounter for an additional chance at receiving expensive Hexo's Ward items, like Divines gear or Lightning Staves. And I can sell duplicate or unwanted loot for tons of ESO Gold. Also, the encounter goes by much faster than the final boss fight.
TRUSTPILOT REVIEWS