New World Boosting
With each level, you will become more powerful, unlock additional abilities and content. In fact, the game just starts at level cap, and the faster you will get it, the more powerful your character will be.
So, that is why 60 level is very important in New World:
190 attribute points for your character;
access to high-level gear, loot, and all dungeons;
ability to participate in Invasions and Outpost Rush;
all bag, Earring, and Ring slots;
tier 5 campfire;
ability to purchase 3 houses for fast travel.
For ordering the full entire 1-60 range of Leveling, you will get at least 5.000 guaranteed Coins as a Bonus!
WHAT YOU WILL GET
the character of the desired level in New World;
weapon progression;
some Coins obtained during leveling;
attribute points;
access to different abilities and content;
at least 400 gear score on 60 lvl;
Azoth Staff! Its level depends on chosen level range.
START AND COMPLETION TIME
your order will be started in the first 12 hours after the purchase;
completion time of 1-60 Boost is 12 days for Normal mode and just 6 days for the Extra Fast option!

NOTE:

all information is based on the beta version of New World. Start and completion times could be changed after the official release.
HOW IT WORKS
Place an order;
We'll contact you in the live chat or by email. All details would be clarified with you and the start time of the order would be confirmed;
We'll find you a booster who fits in your schedule the best;
Demand a stream of your boost, if needed;
We're using VPN and virtual PC for each order - also no cheats, bots, or scripts. Everything is done by hand;
Enjoy the results! And don't forget to rate our services on IGGM.
If you still have some questions or want some unusual options for your leveling - feel free to text us! Even at 3:00 AM :) We're 24/7 online!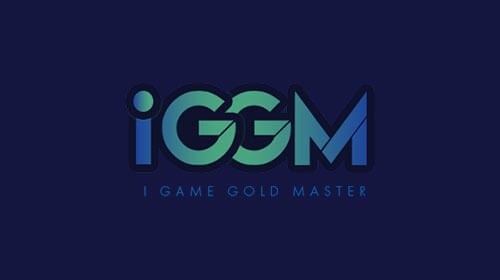 The latest revision of the New World
2022-02-24 10:45:06
Early in development, New World was a multiplayer game that was more focused on crafting and survival. Eventually, the game evolved into the MMORPG it is today. In a new developer update, the developers say it's time for New World to lose some of the preserve-survival gameplay systems that create friction and prevent players from fully enjoying what the game has to offer.
The game director of New World said that there are a lot of things that are preventing players from playing the game they want to play, they want things like fast travel, mutant balls, storage, and a lot of different things that people are actually hard to experience, this is A problem that game developers have been concerned about, some game forms have disappeared in the long history, some of them are from past iterations of the game when it was more of a survival/making game, a lot of times the developers have insisted on this. It's time to start getting rid of it and let people experience the game. Meanwhile, the game director said, " Over the next two to three months," the philosophy of "reducing player friction" will lead to various changes in the game's quality of life. Some of these changes can already be seen in the game's latest update, which reduces factors like fast travel costs. Small improvements will be quicker, while bigger changes - such as improvements to trading posts and territory mechanics - will take longer to implement. At that time, IGGM will also bring you first-hand information. "It seems that we are not reacting to everything as fast as you would like, but we are reacting as safely as possible," said the director, who also mentioned A few previous updates to the game came with major bugs and technical issues. The game's February update was dedicated to balance changes and bug fixes, with over 700 fixes in total.
As for what's next for the new world, a developer update has upended players' expectations for the game's story. The game's main villain, Isabella, is still at large, and New World Story protagonist Rob Chesterney has said a confrontation with her is coming. After that, the game will focus on uncovering more of the island's mysteries. When it comes to economics and PvP warfare, Verfaillie said the team is aware of the economic dominance of large corporations on many servers. The upcoming changes will help incentivize smaller companies to take on bigger ones while tweaking warfare to reduce the attacker's disadvantage when trying to capture territory. Defenders in wars currently win more than 80 percent of the time, so adjustments will be made to ensure territories change hands more frequently, Verfaillie said.
The update digs into various additional details, such as the Hatchet being the most used weapon and the Musket being the least used. There is also a detailed explanation of how the game's luck statistic works. Of course, no matter how the New World is updated or changed, the New World Coins that help you upgrade your equipment is always indispensable. In order to help you upgrade better and faster, IGGM will continue to provide you with more favorable and convenient recharge methods and will continue to bring you more game information.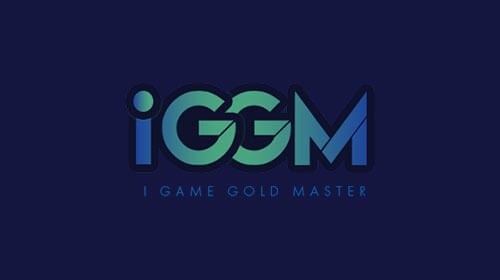 New World Will Add More Expeditions and Mutators
2022-01-21 15:41:29
Amazon Games says New World will introduce more mutators and expeditions. So we can expect to see more mutators in the New World, which will affect the special enemies in the expedition and give them unique traits to increase the complexity and difficulty of the battle. IGGM gathered the relevant specific information.
They were inspired by many different MMOs, Roguelikes, and action-adventure games when developing Mutators, and they took the approach of challenging players and rewarding them with fantastic rewards.
Develop layers of challenges by providing many afflictions, family types, and abilities. Each needs to be handled differently, requires better gear and teamwork, and gives better rewards.
Players can expect meaningful content and variety, and Mutators are just the beginning, challenging players to try different play styles, gear, and team compositions to gain new resources and gear to power up. Expect to see more expeditions and mutators in the future. Once the game content becomes richer, you can go further and more smoothly with the help of New World Coins, to get a better sense of game experience.
At the moment, the community's attitude towards mutated expeditions is good, and the development team is surprised how quickly some groups coordinate to destroy bosses. However, this mode still has some bugs that devs are working on. This includes bosses with certain mutators, which is much more difficult than expected. Negative scores may be earned due to poor performance and sometimes lead to greater difficulties.
IGGM will continue to pay attention to relevant news and will provide corresponding game guides as quickly as possible. As long as you need any help, IGGM can provide anything you need, whether strategically or in terms of resources.
SERVER
US East
US West
EU Central
SA East
AP Southeast
FACTION SELECTION
Don't choose any
Marauders
Covenant
Syndicate