New World Boosting
With each level, you will become more powerful, unlock additional abilities and content. In fact, the game just starts at level cap, and the faster you will get it, the more powerful your character will be.
So, that is why 60 level is very important in New World:
190 attribute points for your character;
access to high-level gear, loot, and all dungeons;
ability to participate in Invasions and Outpost Rush;
all bag, Earring, and Ring slots;
tier 5 campfire;
ability to purchase 3 houses for fast travel.
For ordering the full entire 1-60 range of Leveling, you will get at least 5.000 guaranteed Coins as a Bonus!
WHAT YOU WILL GET
the character of the desired level in New World;
weapon progression;
some Coins obtained during leveling;
attribute points;
access to different abilities and content;
at least 400 gear score on 60 lvl;
Azoth Staff! Its level depends on chosen level range.
START AND COMPLETION TIME
your order will be started in the first 12 hours after the purchase;
completion time of 1-60 Boost is 12 days for Normal mode and just 6 days for the Extra Fast option!

NOTE:

all information is based on the beta version of New World. Start and completion times could be changed after the official release.
HOW IT WORKS
Place an order;
We'll contact you in the live chat or by email. All details would be clarified with you and the start time of the order would be confirmed;
We'll find you a booster who fits in your schedule the best;
Demand a stream of your boost, if needed;
We're using VPN and virtual PC for each order - also no cheats, bots, or scripts. Everything is done by hand;
Enjoy the results! And don't forget to rate our services on IGGM.
If you still have some questions or want some unusual options for your leveling - feel free to text us! Even at 3:00 AM :) We're 24/7 online!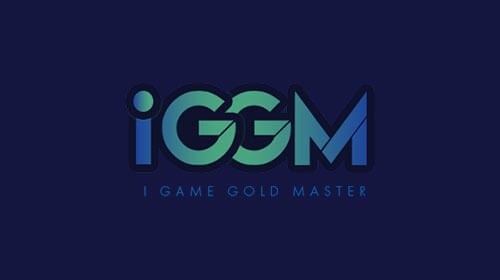 New World: How To Hide Your Helmet?
2021-11-26 13:46:22
In New World, when you get to the first level, you will start to get a variety of gear. Unfortunately, the gear with good stats may mean that the appearance will be unsatisfactory. Although some unsightly armors are negligible, ugly helmets are often very prominent. Based on this, IGGM will give some relevant suggestions to make your character look more harmonious.
By the way, now come to IGGM to buy New World Coins with code "Thanks", you will enjoy 5% off.
When you gather materials, choose factions, and upgrade professions, it is very valuable to appreciate the appearance of the character. The first option is to use Skins. If you purchase the New World Deluxe Edition, then you will have more choices. If this is not enough to achieve your desired look, you can choose to hide any headgear you have equipped.
How to hide a Helmet?
To hide the headgear without losing the gear score, you need to first click Tab to open the inventory, and then right-click the headpiece you want to hide. Select the "Change Skin" option and scroll down to the bottom of the list to find "Hide Headgear". Click on it to make the helmet or hat invisible whenever it's equipped. This method involves choosing an "invisible" skin for the headgear, allowing you to benefit from the stats without a visual display.
If you want to get more skins, you can get them by using the in-game store, all of which can be purchased with Marks of Fortune.
New World also offers an option through dyes, albeit limited. You first need to get dyes through cooking, tradepost or by questing. Then, use Tab to open the inventory, right-click on the armor and select "Dye". In this way, you can change the color of the gear.
For more New World news, you can subscribe to IGGM to receive the latest articles.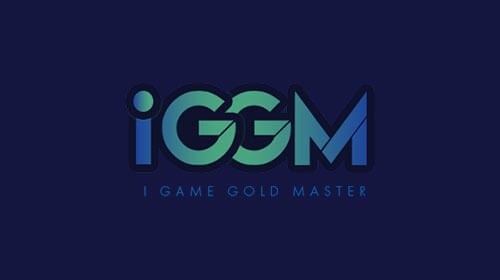 New World Team Will Allow Third-Party Add-on To Replace Mini-Map
2021-11-13 10:52:56
Since the appearance of a mini-map add-on in New World, fans have been discussing whether the game should include this tool or whether Amazon Games allows it to be used. Based on this, the development team recently gave an exact answer. A developer said that due to other more urgent matters, they have no plans to implement a minimap for the time being, but they are also actively paying attention to topics discussed in the community and may change their stance in the future.
The team states they worry that it meshing with the action combat style and world design in New World may destroy immersion, limit exploration motivation, and there are technical limitations. The current Compass system meets all players' needs for direction. Situational awareness is something that is valued in New World. They worry that adding a mini-map may cause damage and hinder players from exploring and adventuring Aeternum.
Although they have no plans to add a mini-map, they will allow players to use the third-party mini-map add-on provided by Overwolf, which is also the most popular addons in the game.
Once this mod is allowed, you need to follow the corresponding set of rules, which IGGM has listed for you.
The mini-map can:
* Show player position
* Show folks in the group as New World does on the compass
* Only show node placement if they've unlocked that node via tradeskills, provided it is within the range that compass would display them.
* Only show AI that players have unlocked via tradeskills within range of compass.
* Show quests as they do on the compass
In any case, this can be regarded as a response to the needs of fans, and it can also optimize the game experience. As for other resources in the game, you can come to IGGM to buy New World Coins. This is also how you can easily get Coins without spending too much time and energy. IGGM has started a discount activity, as long as you come here to buy New World Coins with code "NW5", you can enjoy 5% off. So players who want to get cheap New World Coins will not want to miss this.
SERVER
US East
US West
EU Central
SA East
AP Southeast
FACTION SELECTION
Don't choose any
Marauders
Covenant
Syndicate
TRUSTPILOT REVIEWS
Rated 5stars on
4.7 out of 5 (Average Rating of 1959 reviews)

Absolutely zero complaints here! Thanks a ton.
jewels010

Professional treatment. Easy quick and efficient fast delivery
hitmen_rule

Have used this site several times and I have no lt been disappointed. Thank you for such great service!
vkritakar

Very pleased with how smooth everything went! Will certainly use again!
kayla073150

Fantastic fast and reliable service
maypeak