Lost Ark Gold
SERVER
US East

US West

EU Central

EU West

South America
All
A
E
G
D
K
S
L
V
R
Z
U
Adrinne

Avesta

Aldebaran

Azena

Elzowin

Galatur

Danube

Karta

Sasha

Kharmine

Ladon

Vykas

Regulus

Zosma

Una
Akkan

Enviska

Bergstrom

Mari

Rohendel

Valtan

Shandi
All
A
C
L
K
E
N
M
S
T
W
Z
Asta

Antares

Armen

Calvasus

Lazenith

Kadan

Evergrace

Ezrebet

Neria

Mokoko

Slen

Thirain

Trixion

Wei

Zinnervale
Arthetine

Blackfang

Kazeros
WHY CHOOSE IGGM.COM?
BEST PRICE

We're checking with the Market Prices every day to provide you the best Prices.

SECURITY GUARANTEE

IGGM Provide 100% secure online payment system. The most professional game service provider guarantee the security of products.

INSTANT DELIVERY

We have been committed to providing customers with fast delivery and outstanding service. Usually delivering the order within minutes or 24 hours at most.

100% REFUND

Received what you purchased or the refund. Once your order is delayed or undeliverable, we are 100% guaranteed to refund your money.

24/7 SUPPORT

Our manager will answer all your questions and will be available at any moment.

GREAT DISCOUNT

Become the VIP member of IGGM to gain up to 5% Discount.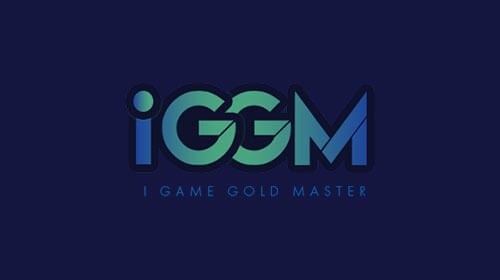 Lost Ark: Whistle Emote Acquisition Guide
MMORPG Lost Ark is the most popular with players for its rich game content. With rich characters, numerous primary tasks and some skills that can be expanded, Lost Ark makes players feel very fulfilled in the game.
Among them, different expressions have an impressive effect on completing tasks and enriching the storyline. Players can use different emotes to interact with the world and inhabitants of Arkesia.
Sometimes, players use certain emotes to make tasks easier to complete. But at other times, emotes are often just a way for players to express their emotions.
In this way, players can increase the favorability of NPCs, help players complete tasks smoothly, and sometimes even unlock some unopened areas.
Emotes also have some other uses, especially Whistle Emote, which has a vital impact on improving NPC favorability. At the same time, this emoji looks hilarious, sure to look really fun in your action collection.
Azure Wind Island Mission
If players want to get any Emote, they must first meet the requirements of Level 50 and Item Level 840. If the player has not reached Level 50, they are not even eligible to complete this Emote task.
After players reach Level 50, they can go to Azure Wind Island to receive tasks. Azure Wind Island is located on the west side of this Lost Ark map, which is very close to Coast of Yorn. If players want to land on Azure Wind Island, the only way to go is Arutus Sea, and they can only go to Azure Wind Island after transit.
Players must complete some tasks to get these emotes, which players must receive from an NPC named Sanar. Sanar is on Azure Wind Island, so it's easy for players to find it. After the player finds Sanar, they will receive the first quest called 'Dying Horse'.
Among them, players have to complete 4 tasks on Azure Wind Island. Until the player reaches 'The Mane of Azure Wind', completes some errand tasks issued by High Priest Steppekeeper to successfully get Emote.
Reputation
After the player completes these tasks, the first thing to do is to take the adventure task bar. The player can then click on 'Una's Tasks'. Players can get some daily tasks in Una, which can help players improve Reputation.
These Reputations are very important for players to complete tasks and get emotes. Because under normal circumstances, players can only get emotes when they reach Level 3 Reputation. Although there are many tasks in Una, it will only reward players with Reputation if they complete the daily tasks.
Players can get 3 daily tasks here every day. Until the player completes enough quests to reach Level 3 Reputation. This will help you a lot in getting Whistle Emote.
Other Emotes
There are also some emotes that players can get through reading and learning. In the menu bar, players can choose to read some books, which will also allow you to use emotes at any time.
Whistle Emote is not only good for players to increase their favorability with NPCs, but also for completing some tasks. But in addition to these functions, Whistle Emote is also a good way for players to express their emotions.
If you want to try it out, you can redeem it by completing missions or getting enough Lost Ark Gold. Hope this will be of great help to your gaming experience.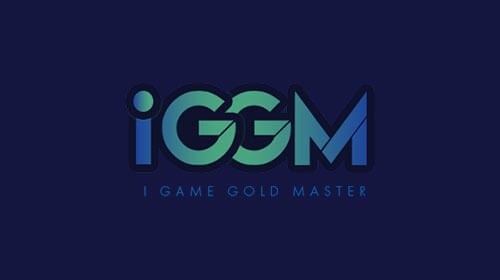 Lost Ark: Differences Between Gate 1 & 2 In Brelshaza Hard Mode
Today, we're going to go over the differences in Brelshaza hard mode, gate 1 and 2. In this article, we're only going to tell the differences, so you need to know mechanics in normal mode.
Basic Term
Before I describe the differences, you should know all the gates in hard mode hurts a lot.
Brelshaza normal mode was fine with supporters, but not in hard mode. You'll know which patterns are dangerous as you try hard mode to dodge many basic patterns as possible.
Gate 1: There are three major changes. Changes are not that big.
Stagger/Reflect Pattern
First, the Stagger/Reflect pattern is added. It's a new basic pattern we should remember.
The boss with the hammer uses stagger pattern and the boss with the bow uses reflect pattern if the boss with the hammer shows an orange shield and stagger bar appears, stagger the boss. If the boss with bow shields, white shields and prepares reflects, don't attack the boss.
Pattern failed? The boss slashes players nearby. Supporters should give party members a shield to protect the allies if they think a pattern is going to fail.
After the fusion, the boss randomly uses stagger or reflect pattern. So, watch the color of the shield to decide whether you will attack the boss. By the way, if you want to kill the boss more easily, you can use Lost Ark Gold to equip yourself.
85) 1 Man Safe Zone Pattern
Second, you need to stagger the boss before the first remain pattern.
At 85, a man safe zone pattern comes out. In normal mode, you can run straight to your positions and get inside your safe zone. However, in hard mode, players must stagger the boss in the middle before they have run to their positions.
Safe zones do not appear when players don't stagger the boss in the middle, so don't forget to stagger at the boss before you head to your positions.
45) 6 Counterattack Pattern
Third, you cannot repeatedly counterattack the boss during the second main pattern.
At 45, 6 counterattack pattern begins. In normal mode, players who successfully counterattacked the boss could counterattack the boss again.
However, in hard mode, it's not. Players who counterattack the boss get silenced and cannot use skills again before a pattern ends.
Therefore, 6 different players must counterattack the boss to solve the mechanic. Furthermore, clones appear and shoot arrows toward the boss during six counterattack patterns. Players, who got silenced for counterattacking the boss, must block those arrows.
If the slow arrow reaches the boss, explosion triggers and pushes all players away from the boss. Also, slow debuff is given. In other words, it's almost impossible to counterattack if the arrow reaches the boss.
Therefore, players who got silenced must block arrows. Players who did not counterattack the boss can also block arrows, but they'll get massive damage.
Advanced Basic Patterns (Inside)
Let's move on to Gate 2. I'll explain changes of Prokel first.
Poke and slash. Prokel is randomly immune to two types of abnormal status during "Poke and slash" pattern. You can know which abnormal status is not effective by the look.
Head: immune to fear & immune to sleep
Arm: immune to

Stun

& immune to freeze
Leg: immune to

Earthquake

& immune to shock
One each is from two selections. For example, Prokel is immune to fear and stun, not fear and sleep. You can memorize them, but there is really no need. Just take a sleep bomb and freezing grenade if you have a stun. Take a sleep bomb and flash grenade if you have a freeze.
Knight of surreal. In normal mode, the knight only came out at 40 and Prokel became invisible until the knight was down. However, in hard mode, the knight comes out twice.
At 150 and 40. Outside members must kill the knights as fast as possible.
Spear combo. The boss gets on top of the spear and attacks. In normal mode, the boss stunned the player and slashed several times. However, in hard modes, one more combo is added.
If you're close enough to the boss, Prrokel stuns players nearby and the outer zone explodes. If you stay far, the same combo you saw in normal mode comes out.
Pizza. In hard mode, the boundary line appears and prevents you from running away. You need to dodge inside the circle.
Teleport and dagger. In the hard mode, spinning knives are added during the pattern. When you get hit by those knives, you get a darkness debuff for 10 seconds. Do not counterattack the boss.
270 degree explosion. In normal mode, the explosion triggered once. In the hard mode, Prokel turns around and triggers an explosion once again toward the player. Run to the opposite side after the first explosion.
Reflect. The boss creates a red shield around him and prepares to reflect. If you attack the boss, the boss stuns the player at the front. Wait until the shield disappears.
Throwing Spears. Trajectory lines appear and two lines follow the player. Soon spears attack following lines. It stuns the player, who got hit. So, get away from trajectory lines and that's it for Prokel.
135) Orange Marble Pattern
Then, what are changes of the skull, the boss outside of the room?
There are some major differences.
At 135, orange marble pattern. In normal mode, it was not an obligation to destroy all turrets, but you must destroy all three turrets. In hard modes, seven outside members are dead as terrorists are not destroyed.
If debuff got erased, wait for it another orange marble will spawn from each turret. Regain the debuff and run toward the turrets.
110) Red And Blue Pattern
At 110, red and blue pattern. There is no big difference. Do the same to solve the mechanic.
However, if you eat the last marble that appears from nine o'clock, you get a yellow mark above your heads. Player with a yellow mark must stay outside of red or blue circles to survive.
80) Stagger & Destroying Marbles
At 80, stagger and destroying marbles. And there are two changes.
First, there was only one black marble in normal mode, but there were three black marbles in hard modes.
Gather black marbles in a row by pushing them and then destroy all three with one laser. If there is a Bard, use a Frozen core tripod to easily gather them. If there is an Artist, use Bottomless swamp tripod. If supporters don't help, player with target mark must gather black marbles by normal attack.
Second, small purple marbles spawn around the map during the mechanic and those purple marbles explode after the mechanic and kill players nearby. Get away from purple marbles after the pattern.
45) Bunker Pattern
At 45, bunker pattern. In normal mode, bunkers spawn at 3, 6, 9 and 12. In the hard mode, bunkers spawn a random position.
However, it's not that far away from original positions, so just do the same and pin the spare.
Advanced Basic Patterns (Outside)
Knight of surreal. Powerful knight comes out once more at 150. In common, the knight appears as soon as a single player went inside the room. Quickly kill the knight at 150 and 40.
Reflect. Reflect pattern is added in hard mode. The skull charges energy and prepares to reflect. If someone attacks the skull, the skull spits on aggro player twice. Players, who got hit by the boss, turn into a stone, so try to dodge them.
Use sacred charm to save them. If no one attacks the boss, the outer zone explodes, so get close to the boss.
Spinning spheres. In normal mode, small spheres ran around the map. However, in hard mode, giant black spheres follow several players, too. If you get hit, it gives you massive damage. Therefore, use time and stop potion if you think you're going to get hit by the giant black sphere.
TRUSTPILOT REVIEWS