Lost Ark Gold
SERVER
US East

US West

EU Central

EU West

South America
All
A
D
E
G
K
L
R
S
U
V
Z
Adrinne

Aldebaran

Avesta

Azena

Danube

Elzowin

Galatur

Karta

Kharmine

Ladon

Regulus

Sasha

Una

Vykas

Zosma
Akkan

Bergstrom

Enviska

Mari

Rohendel

Shandi

Valtan
All
A
B
C
I
K
M
N
P
S
T
W
Z
Antares

Asta

Beatrice

Brelshaza

Calvasus

Inanna

Kadan

Mokoko

Neria

Nineveh

Procyon

Sceptrum

Sirius

Slen

Thaemine

Thirain

Trixion

Wei

Zinnervale
Moonkeep

Petrania

Punika

Rethramis

Shadespire

Stonehearth

Tortoyk

Tragon
Agaton

Arcturus

Feiton

Gienah

Kazeros

Kurzan

Prideholme

Vern

Yorn
WHY CHOOSE IGGM.COM?
BEST PRICE

We're checking with the Market Prices every day to provide you the best Prices

SECURITY GUARANTEE

IGGM Provide 100% secure online payment system. The most professional game service provider guarantee the security of products

INSTANT DELIVERY

More than 90% of orders are processed successfully in less than 15 minutes.

100% REFUND

Received what you purchased or the refund. Once your order is delayed or undeliverable, we are 100% guaranteed to refund your money

24/7 SUPPORT

Our manager will answer all your questions and will be available at any moment

GREAT DISCOUNT

Become the VIP member of IGGM to gain up to 5% Discount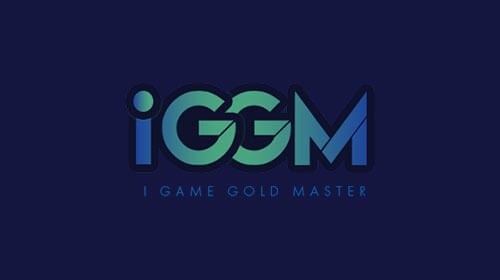 Lost Ark: The September Update brings Gunner Advanced Class Machinist
2022-08-01 10:38:57
After bringing the Arcanist class in July, Lost Ark is still committed to allowing Western players to experience as much exciting content as the Korean version, so, just recently, the game officially released the update roadmap for August and September, We will see more interesting events, challenging Legion Raid and brand-new advanced classes in the coming time.
Machinist will be the fifth Gunner Advanced Class after Deadeye, Gunslinger, Artillerist, and Sharpshooter. It is a robot character with advanced machine guns and technology. Based on the setting of this class, Machinist seems to be able to bring very accurate strikes and great damage.
It is worth mentioning that in the September update, the Machinist will arrive in Arkesia with the circus-themed Kakul-Saydon Legion Raid, players will need to face Commander Kakul-Saydon's evil attack, and there is no resurrection available. This Legion Raid mechanism will be different from the previous Valtan and Vykas, and players need to assemble a team of four to complete the challenge of three gates.
At the same time, in September, we will also see the improvement of Lost Ark's backend technology, and players can interact with players on different servers in Strongholds and add friends from different servers. And will see Trixion Training Grounds improvements and PvP balance tweaks.
Lost Ark in August will also bring a series of interesting updates before Machinist lands. Pet Ranch will provide players with a good place to interact with pets and will bring rewards such as Jelly Cookies; in the Maharaka Festival Event, players can collect leaves of Maharaka to obtain items such as good luck and unique mounts.
All in all, Lost Ark in August and September will continue to improve the playability of MMO content, and players can also experience more diverse Legion Raid and PvP fun in it.
IGGM has always been your supporter in the game process of Lost Ark. If you are short of currency for character promotion and purchase items, you can buy Lost Ark Gold directly on IGGM.com, we will provide you with a 100% safe transaction process and perfection service.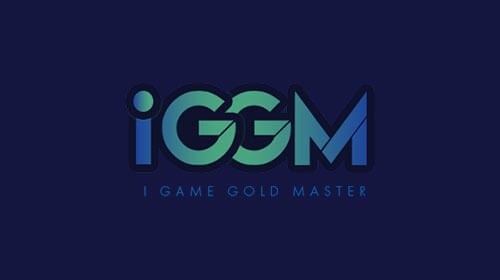 Lost Ark: The latest weekly update brings a new song
2022-07-27 10:22:34
The fixed-cycle update brought by Lost Ark is an effective means to keep the quality of the game stable. For players, monthly updates will bring periodic game content updates, while weekly updates focus more on improving the quality of life.
Just today, Lost Ark released instructions for its latest weekly update, where we'll see more detailed improvements and experience new additions. The most anticipated is that all players will receive a Jukebox Song "Consolation" as an official thank you gift. The song was previously only available to players in certain regions in March, but now Western players can add the song to Strongholds as well.
Another notable tweak has to do with Powerpass rules. There are currently five Powerpass available to players. In order to protect the interests of players' accounts, after the update, there is a three-day deduction period for the gold coins granted when purchasing Powerpass.
In addition to the above two tweaks, some issues in Lost Ark have also been fixed:
1. The Alarm Settings menu has been fixed and will now function as intended.
2. Fixed an issue where the current channel was not displayed in the channel selector.
3. Jukebox soundtracks will now play correctly while using the Korean VO Pack DLC.
4. The Arcanist's Emperor Gem is now obtainable.
5. Updated the text for various Steam achievements to better reflect how they can be obtained.
The update will take place on July 27th at 12 AM PT for server downtime, and players will be able to experience the new content and fix four hours later.
IGGM is your good partner in the process of Lost Ark. Not only can you get the latest game information here, but you can also buy Lost Ark Gold here to enhance your abilities and advance the progress of various dungeons. You are welcome to visit IGGM.com at any time, and we will provide you with quality service.
TRUSTPILOT REVIEWS