Lost Ark Gold
SERVER
US East

US West

EU Central

EU West

South America
All
A
D
E
G
K
L
R
S
U
V
Z
Adrinne

Aldebaran

Avesta

Azena

Danube

Elzowin

Galatur

Karta

Kharmine

Ladon

Regulus

Sasha

Una

Vykas

Zosma
Akkan

Bergstrom

Enviska

Mari

Rohendel

Shandi

Valtan
All
A
B
C
I
K
M
N
P
S
T
W
Z
Antares

Asta

Beatrice

Brelshaza

Calvasus

Inanna

Kadan

Mokoko

Neria

Nineveh

Procyon

Sceptrum

Sirius

Slen

Thaemine

Thirain

Trixion

Wei

Zinnervale
Moonkeep

Petrania

Punika

Rethramis

Shadespire

Stonehearth

Tortoyk

Tragon
Agaton

Arcturus

Feiton

Gienah

Kazeros

Kurzan

Prideholme

Vern

Yorn
WHY CHOOSE IGGM.COM?
BEST PRICE

We're checking with the Market Prices every day to provide you the best Prices

SECURITY GUARANTEE

IGGM Provide 100% secure online payment system. The most professional game service provider guarantee the security of products

INSTANT DELIVERY

More than 90% of orders are processed successfully in less than 15 minutes.

100% REFUND

Received what you purchased or the refund. Once your order is delayed or undeliverable, we are 100% guaranteed to refund your money

24/7 SUPPORT

Our manager will answer all your questions and will be available at any moment

GREAT DISCOUNT

Become the VIP member of IGGM to gain up to 5% Discount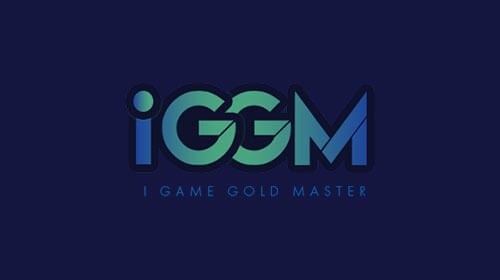 What are the highlights of the Lost Ark May Update?
2022-05-18 09:46:00
Lost Ark is another very popular MMORPG game after New World, which has attracted many players since its release. I still remember the days when the Western servers went live and I had to wait in line to get into the game. This is because the server is not perfect, but also because there are too many players online.
Because Lost Ark had an excellent reputation in Korea before, it is understandable that it exploded in the West. This game has a lot of good-looking game scenes, as well as a lot of wonderful classes for players to choose from. Players can enjoy a slow-paced life of finding resources and items, as well as a stimulating combat experience.
The most exciting thing for players recently is that Lost Ark announced the content of update in May, adding many new features and recent activities. Players can expect a new Destroyer premium class, a new Legion Raid, countless quality of life changes, and many other additions and changes. Valtan will be the first Legion Raid players will encounter, with new items added.
Besides this, Deskaluda Guardian Raid and Challenge Guardian Raids will also follow. These newly added Legion Raids require players to reach a certain item level in order to take part. Players need powerful strength to challenge some guardians. If players successfully complete the mission, they will get some nice rewards.
The Destroyer will be the fourth fighter premium class after joining Berserker, Paladin and Gunslinger. The Destroyer deals massive staggered damage, is a welcome addition to any team trying to conquer powerful enemies, and is one class that most players will choose.
The new quests and new Open World will be the ones that players will most want to take part in as they can earn more Lost Ark Gold there. Chaos Line Hard Mode, Thunderwings Field Boss, South Vern Chaos Gate, South Vern Ghost Ship and South Vern Chaos Dungeons will all meet players at just the right time.
There's also good news for players who like to dress up their characters in nice looking outfits. In the May update, a month of Neria's Wardrobe will be added. This is a limited-time skin store that sells personal skins. Players can purchase individual items for their characters. This allows players to not only rely on equipment and weapons to make the character more powerful, but also make the character look more pleasing to the eye.
In fact, each character in Lost Ark has different costumes and cosmetics. I think that's one reason why Lost Ark is so popular. Many players choose to spend more Lost Ark Gold and time grinding characters in order to gain a sense of superiority in exciting and tense battles. Players can get cheap Lost Ark Gold for sale easily at IGGM, which is a very professional game service team, not only reliable and legal, but also very competitive in price. You can also look at our daily updated game advice and guides during free time.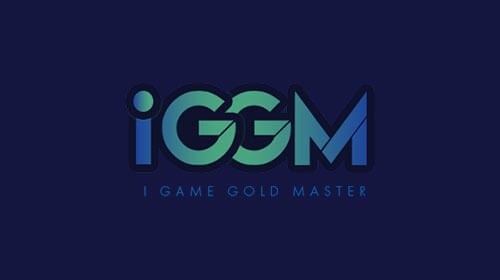 Lost Ark: Bot problem is being resolved
2022-05-17 13:09:42
As a free ARPG, Lost Ark has a huge number of fans around the world. As the number of players continued to grow, some problems emerged. A large number of bot accounts in Lost Ark has a negative impact on the internal order and the game experience of normal players. So this year, Smilegate has been focusing on solving the bot problem in the game.
In a recent update, the production team stated that it was not an easy task to properly solve the bot problem in such a free game. The cost of creating a Lost Ark account is very low so the bots in the game are not uncommon. Although it will take some time, the measures taken so far have begun to bear fruit.
To date, game developers have banned millions of offending accounts, including those involved in bots, hacking, and gold sales. At the same time, in-game regional chat and quest reward structures have been improved to prevent offending accounts from harassing players. In addition, Lost Ark has improved and updated the Easy Anti Cheat detection feature and native detection system, which can quickly identify bots and offending accounts.
Amazon Games has devised several ways to enhance the vetting process at registration, such as using tools like Captcha or two-factor authentication. But this would require massive changes to Lost Ark's existing platform setup and architecture. And depending on the global nature of the game, the laws applicable in each country and region are different, and it is difficult to coordinate the review of account identification. This also means that there is a long way to go to solve the robot problem from the source.
Unlike the gold sales accounts that were banned due to the above violations, IGGM can provide players with legal products. Our Lost Ark Gold for sale is all hand-made by a professional team, and you can enjoy fast and safe services here. Follow us, and we will continue to provide you with the latest news.
TRUSTPILOT REVIEWS