Lost Ark Gold
SERVER
US East

US West

EU Central

EU West

South America
All
A
D
E
G
K
L
R
S
U
V
Z
Adrinne

Aldebaran

Avesta

Azena

Danube

Elzowin

Galatur

Karta

Kharmine

Ladon

Regulus

Sasha

Una

Vykas

Zosma
Akkan

Bergstrom

Enviska

Mari

Rohendel

Shandi

Valtan
All
A
C
E
K
L
M
N
S
T
W
Z
Antares

Armen

Asta

Calvasus

Evergrace

Ezrebet

Kadan

Lazenith

Mokoko

Neria

Slen

Thirain

Trixion

Wei

Zinnervale
Arthetine

Blackfang

Kazeros
WHY CHOOSE IGGM.COM?
BEST PRICE

We're checking with the Market Prices every day to provide you the best Prices

SECURITY GUARANTEE

IGGM Provide 100% secure online payment system. The most professional game service provider guarantee the security of products

INSTANT DELIVERY

More than 90% of orders are processed successfully in less than 15 minutes.

100% REFUND

Received what you purchased or the refund. Once your order is delayed or undeliverable, we are 100% guaranteed to refund your money

24/7 SUPPORT

Our manager will answer all your questions and will be available at any moment

GREAT DISCOUNT

Become the VIP member of IGGM to gain up to 5% Discount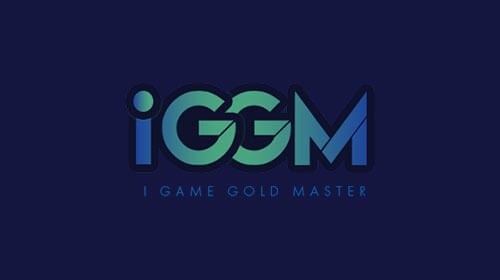 Lost Ark: How To Prepare For The Upcoming Brelshaza Legion Raid?
2022-11-30 16:07:02
The December Update is coming and Lost Ark players will be greeted with one of the most challenging, unique, and dangerous raids in the game, which is called the Brelshaza Legion Raid. Brelshaza, which is the Phantom Legion Commander, is the greatest threat to all players in raids.

If you want to be in good shape for this upcoming challenge, you'll need to find some way to increase your item level and gear up first. However, there are actually already some exploits in Lost Ark that you just might not have noticed.

Over the past few months, Lost Ark has added many new raids as well as new progression events in order to build on the teamwork, skills, and abilities of Arkesia's heroes to overcome unique mechanics. You can just use these raids to prepare gear. In the meantime, you can take advantage of the new progress events to gain upgrade materials and honing opportunities.

Methods To Prepare Your Gear And Item Level
Brelshaza, Commander of the Phantom Legion is the most cunning and ruthless of all the Legion Commanders. The reason for this is that she is skilled at disorienting her enemies and causing them to have terrifying hallucinations. You'll encounter her in an 8-player Legion Raid. In this raid, you need to cross 6 unique gates and encounters. In order to better challenge Brelshaza, you must immediately increase your item level after stepping through the two doors. Here's where your gear will need to be to challenge Phantom Legion Commander Brelshaza:

Phantom Astalgia: Deja Vu - Item Level 1430


Gates 1 & 2 - Item Level 1490


Gates 3 & 4 - Item Level 1500


Gates 5 & 6 - Item Level 1520

*If you are new to Lost Ark and want to gear up in one go, you can complete the Valtan & Vykas Legion Raids first. After completing this raid, you can earn Relic gear. But this is not enough. You need to further increase the level of this gear. You just need to defeat Mayhem Demon Legion Commander Kakul-Saydon in the third Legion Raid, and the Legion Raid Relic gear with powerful set effects you got earlier can be further upgraded.

At this point, you have obtained the gear, honed and upgraded your gear's set effect. The next thing you have to do is set up your Engravings, Gems, Cards & Stats set. You are not ready until you meet the basic requirements above. All that's left is to determine if your skills and teamwork are up to the test.

*If you think you are not up to the level to challenge Brelshaza, don't worry either. In fact, the Brelshaza Legion Raid has a similar difficulty to the Kakul-Saydon Legion Raid's "Midnight Circus: Encore" difficulty. Therefore, you can use the easier difficulty to practice difficult encounters and mechanics before the new raid is released. But your item level must reach 1430. You can easily achieve this with the help of the current progress event. Since each Roster can only be entered once a week, you'd better split your entry into Phantom Astalgia twice: Déjà Vu and Brelshaza's Legion Raid.

*One last word of caution, you can use Bracelet to your advantage. However, the Bracelet Accessory type won't be released until December.

Of course, in addition to the methods mentioned above, Lost Ark Gold is also the best choice to help you quickly upgrade, obtain equipment and challenge bosses. Luckily, you can buy Lost Ark Gold right here. Fast delivery and cheap price can also be guaranteed. Act now!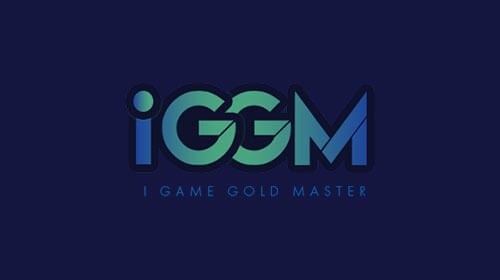 Lost Ark Detailed Repair Content On November 23
2022-11-23 13:18:28
The Lost Ark team started an overnight update today, November 23 at 12AM PT / 3AM ET, which lasted four hours.

The purpose of the team's update this time mainly involves fixing issues in different aspects. These include continuing to clean up last week's Pheons distribution and compensation issues, addressing an ongoing disconnect issue that has been tricky, and handling some of the quest glitches that exist in the game. Next, I will explain these repairs in detail.
One of the first things the team has to do is continue to clean up the Pheons distribution and compensation issues left over from last week. Last week due to the big adjustment of the Skill Tree system. While reminding players to prepare ahead, the team accidentally handed out a few free Pheons in the mail and in the trade window. And this "unexpected reward" still has certain bugs. Many players receive a lot of Pheons for free by creating new characters. Therefore, in this update, all players will leave a maximum of 30 Pheons in their accounts, and the rest All remaining Pheons will be deleted. At the same time, some negative balances will also be banned from trading for anything. All trades will not be allowed until the team fixes all such issues.
The second issue that the Lost Ark team needs to fix is what the team is calling a"potential fix" for ongoing disconnect issues. This fix is also the most important part of this update. The reason for saying this is that players have been complaining about this issue for a long time. And the team has made multiple fixes to this issue. However, the effect of the fix is not very obvious and still affects the experience of some players. So, in this update, the team continued to fix this issue and asked players to submit more feedback to the Lost Ark community after this update.
This update will fix some quest glitches and missing quest objects in the game. Among the mission glitches to be fixed are "At Journey's End" and "Silent Manor" which cannot be completed. The missing quest objects mainly refer to some task objects that should be interactable are not. This problem will also be fixed after the patch goes live.
In addition to the bug fixes mentioned above, the Lost Ark team will also make certain adjustments to the Abyss Trade vendor. After the update, players can purchase equipment as long as their item level reaches 1370, instead of the original 1380. In order to make up for the inconvenience caused by the update to players, the team will also give players some compensation.
That's all for today's update. If you want to know more about Lost Ark real-time information, or want to buy Lost Ark Gold, please pay attention to this website. Our 24-hour online customer service will give you the most professional and considerate service.
TRUSTPILOT REVIEWS