Lost Ark Gold
Server
US East

US West

EU Central

South America
All
A
E
G
D
K
S
L
V
R
Z
U
Adrinne

Azakiel

Avesta

Aldebaran

Azena

Elzowin

Galatur

Danube

Karta

Sasha

Kharmine

Ladon

Vykas

Regulus

Zosma

Una
Akkan

Enviska

Bergstrom

Lauriel

Mari

Rohendel

Valtan

Shandi
All
A
K
C
L
E
N
M
S
T
W
Z
Asta

Antares

Kayangel

Armen

Calvasus

Lazenith

Kadan

Evergrace

Ezrebet

Neria

Mokoko

Ealyn

Nia

Slen

Thirain

Trixion

Wei

Zinnervale
Arthetine

Blackfang

Elgacia

Kazeros
About Lost Ark
Lost Ark is a massively multiplayer online action role-playing game (MMOARPG) developed by Tripod Studio and Smilegate's game development subsidiary Smilegate RPG. It was released in Korea on December 4, 2019, and North America, South America, and Europe on February 11, 2022.
What is Lost Ark Gold?
Lost Ark is a free-to-play MMO, which means it has its own set of different in-game currencies. Some are primarily earned through in-game actions, while others are premium currencies that players pay with real money. Lost Ark Gold is somewhere in between.
It is one of seven currencies that are currently shared among all characters on a player's account and is not tied to a specific Lost Ark server. It's also much rarer than the main free-to-play currency, silver.
When players trade Lost Ark Gold among themselves, they pay taxes. The same is true when buying or selling items on the in-game auction house, usually paying Gold. Lost Ark Gold can also decorate the player's private residence, and can even be converted into premium currencies such as blue crystals.
Therefore, if gamers want to achieve greater success, it is necessary to have more Lost Ark Gold to achieve the goal.
How to farm Lost Ark Gold?
Considering the importance of Lost Ark Gold for late game upgrades, many players will wonder how to get it. The easiest way to do this is buying crystals with real money and exchanging them for Gold Lost Ark, but assuming players want to try something else, they can keep reading:
Merchants: Some limited items sold by merchants are sought after on the auction house, so you can buy them and flip them to earn a lot.
Crafting items: As in most MMOs, selling player-crafted items can also be a good source of income.
Raids and Dungeons: Some Chaos Dungeons have secret rooms where you can find gold, and they can also sell any valuable loot in the auction house. Guardian raids will also give you gold when you complete the mission for the first time.
Rapport: Building rapport for any NPCs nets you one-off gold rewards of varying amounts.
Gateway maps: Connected to co-op Voyage Missions, completing a gateway map for a gateway comes with gold rewards.
Adventure islands: These are daily adventures you can embark on. You can get gold relative to your item level, although not all adventure islands have gold rewards.
Please note that for any plans involving auction houses or C2C transactions, players will need an initial gold reserve to cover listing fees/taxes.
The last one could also be lucrative, namely Una quests. These daily and weekly tasks provide players with points that they can then convert into tokens. If they can save enough tokens, they can buy items that can bring themselves varying amounts of Lost Ark Gold.
Besides these, the various tiers all come with a chance to drop light and heavy Gold Plates, and even a Gold Bar, worth even more gold.
All of the above methods allow players to get Lost Ark Gold fast for free, but we all know that farming gold is a very time-consuming and laborious thing in MMO games like this. Therefore, if some players refuse to use these methods to get Lost Ark Gold, IGGM can provide them with another way to get enough cheap Lost Ark Gold quickly and easily.
How to buy Lost Ark Gold at IGGM.com?
(Applicable to both tourists and registered users)
1: Choose "Lost Ark" and select your server;
2: Select the amount of Lost Ark Gold For Sale to buy, click "BUY NOW" or "ADD TO CART";
3: Fill in the personal information correctly on the shopping cart interface;
4: Select one payment method and delivery method(Auction House/In Game Mail);
5: Complete the payment and wait for our delivery.
Instant Delivery | Cheap Lost Ark Gold On US/EU/SA Servers
We will use in-game mail to complete the delivery for you.
We do not bear the 5% fee.
PS: Lost Ark have 5% handling fee for delivery, which means the amount you received will less than your order amount.
Is it really best to buy Lost Ark Gold at IGGM.com?
1: Safest. Cheap Lost Ark Gold For Sale on all servers are absolutely safe! We guarantee that every player can buy Lost Ark Gold under a 100% guaranteed trading environment. When players pay, there are a variety of safe payment methods to choose from. 24/7 online customer service will also follow players' orders throughout the process. Therefore, there can be no risks.
2: Cheapest. We check the market price every day to provide each player with the cheapest Lost Ark Gold, and we will also issue discount codes or coupons to loyal IGGM fans. If you are willing to become a VIP member, you can also enjoy up to 5% discount to buy cheap Lost Ark Gold. That's great!
3: Fastest. Whether it is customer service response or delivery speed, we are the top in the industry! About 90% of Lost Ark Gold For Sale orders can be completed within 15 minutes, and no matter what questions the players ask, the professional staff will provide the players with the most correct and reasonable guidance in a very short time, and help you to Lost Ark Buy Gold smoothly.
In summary, IGGM.com is the best place to buy Lost Ark Gold. Thanks to the love of MMOARPG fans over the years, we also promise to provide the best service to every Lost Ark player. Please believe the best Lost Ark Gold seller IGGM. You are welcome to buy Lost Ark Gold here. Best Wishes For You!
Why Choose IGGM.COM?
Best Price

We're checking with the Market Prices every day to provide you the best Prices.

Security Guarantee

IGGM Provide 100% secure online payment system. The most professional game service provider guarantee the security of products.

Instant Delivery

We have been committed to providing customers with fast delivery and outstanding service. Usually delivering the order within minutes or 24 hours at most.

100% Refund

Received what you purchased or the refund. Once your order is delayed or undeliverable, we are 100% guaranteed to refund your money.

24/7 Support

Our manager will answer all your questions and will be available at any moment.

Great Discount

Become the VIP member of IGGM to gain up to 5% Discount.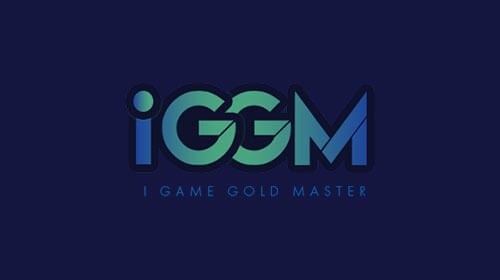 Lost Ark: An All-Round Introduction To This ARPG - Game Mechanics, Storyline & Sound
At present, there are many popular ARPGs on the market, and Lost Ark is one of them. Lost Ark has fascinated players with its unique game mechanism, and its game mechanism is also different from the regular version. The graphics and storyline in it give players the feeling of being there. Let's take a comprehensive look at Lost Ark together, this article covers everything about Lost Ark.
Lost Ark Mechanics
The most famous thing in Lost Ark is its game mechanism, I believe everyone has heard of it. Lost Ark not only covers traditional popular RPG elements, but also adds dynamic combat special effects. As a Lost Ark player, you can choose what you like from many character categories, and there are corresponding specialties for each game character. The gameplay of Lost Ark is very fast, and the corresponding operations are also very smooth and responsive. You can perform a series of actions in the game and carry out devastating attacks on the enemy. Relatively speaking, the game experience is very good. In addition, in Lost Ark, there is a very special difference in the use of magic, if you are interested, you can experience it yourself.
Dungeon system is also very famous in Lost Ark, which left a very deep impression on the players. There are more than 50 very unique dungeons in Lost Ark, each with its own challenges and rewards, such as Lost Ark Gold. For the gameplay of the dungeon, players can choose to go alone or form a team and match. There are a series of challenges in the dungeon, from easy to difficult. Every time players win a challenge, they can earn valuable loot to further improve their characters.
Graphics And Sound
The graphics of Lost Ark impress many RPG players. When you enter the game interface, it is rich in color and full of details. It is very artistic and makes full use of 2D and 3D elements. The environment during the game makes you feel immersive. You can see a series of beautiful locations, including snow-capped mountains and green lawns, giving you a very shocking visual feast.
In addition to the stunning graphics of Lost Ark, the sound design of the game is also very lifelike. Lost Ark's game soundtrack is very rich and dynamic, and the type of music will automatically switch according to the environment. The sound effects are also very good, each action of the player has a unique sound effect to increase the player's game experience.
Storyline And World-building
Lost Ark is primarily an adventure-themed story that takes place in a fantasy world. The main task of the characters in the story is to stop the suffering brought by an evil entity known as Ark, and each storyline is carefully designed. Players can explore a series of locations in the world of Lost Ark and participate in a series of plots.
The world construction of Lost Ark draws the essence of various cultures and myths. The game presents an interesting world. Players can also learn about the history and culture of the game through exploring the environment and interacting with other players. .
If you are a player who is keen on ARPG, Lost Ark will definitely open your eyes and give you a very relaxing and pleasant gaming experience. If you don't like playing games very much, you can also give it a try.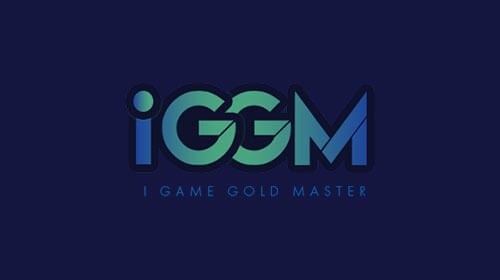 Lost Ark: Smilegate and Amazon Games Have a Big Plan!
According to recent plans from Smilegate and Amazon Games, Lost Ark's second year will involve less monotonous and repetitive gameplay and more frequent introduction of new content.
The developers aim to prevent players from becoming fatigued by endgame and daily grinding by reducing their reliance on it, while still keeping up the pace of interesting additions to the game.
Despite the presence of bots and server issues, Lost Ark had a successful first year following its worldwide release. The focus for last year was on improving the game's quality-of-life and adding new content to Arkesia while combating bots, and the same philosophy will continue in the second year with a greater emphasis on player enjoyment and engagement.
Also Read: Lost Ark: 2023 April Update Patch Notes
Lost Ark's developer Smilegate and publisher Amazon Games recently announced plans to reduce the grind involved in the game's endgame content and daily activities in order to introduce new content at a faster pace.
The team acknowledged that activities like Chaos Dungeons, Guardian Raids, and Una's Tasks can become repetitive and tedious for players to get new equipment and Lost Ark Gold, leading to burnout. While such activities are important to keep hardcore players engaged, the plan is to ultimately reduce the daily grind while introducing new content.
To help with this, the Ebony Cube activity, combining Boss Rush and Dimension Cube elements, will arrive in May to cut down on necessary grind. The team plans to continue introducing quality-of-life updates like this as fast as possible until more significant overhauls can be implemented.
Lost Ark Year Two Plans
Lost Ark's developer Smilegate and publisher Amazon Games are aiming to introduce new content as fast as possible without causing problems for players.
Some of these problems include issues with localisation timelines for Korean endgame content and concerns about burnout from an overwhelming flood of content or demands to hit item level requirements in a short period. The good news is that Lost Ark's classes are not restricted by the narrative of new continents or Legion Raids, so new classes will be added as soon as possible.
The team plans to share a four-month roadmap next week that will probably include details on when the remaining classes will be added. The team is prioritising reducing the grind in endgame content and daily activities with the introduction of the Ebony Cube activity, while implementing quality-of-life updates to further mitigate the need for grinding.
It has planed to increase the frequency of events and ensure that more events take place simultaneously across different versions of the game. Instead of simply bringing over older events that have already taken place on Korean servers, new events will be introduced, including western-exclusive ones.
These events are expected to be scheduled across Korean and western servers simultaneously to provide a fair experience for all players.
Improving The Lost Ark New Player Experience
To help newer players get started and catch up to the rest of the player base , Lost Ark's developer are making sweeping changes that include halving the number of gear tiers, introducing additional runes to early progression, and making certain set items easier to obtain.
This will reduce the amount of time that players need to spend honing their gear through multiple repetitive stages. The Silver Honing mechanic, which was recently introduced, will be expanded upon in the game's next class but will require less silver and honour shards to speed up progression further.
Teleport spots are now roster-bound for Triport activation, so players won't have to unlock them on multiple characters. Plans are also underway to make the quest-skipping Knowledge Transfer function easier to use for alt characters. These changes are expected to enhance the gaming experience and help newer players better enjoy the game.
Lost Ark want to make the game less stressful and more accessible for new players. They plan to achieve this by making battle items free for early Guardian Raids and providing players with a guide to help them learn how to use these items effectively.
Additionally, the Argos Abyss Raid has been made easier by streamlining certain mechanics so that players have more wiggle room to make mistakes. Similar changes may be made to early Legion Raids, but only to some mechanics since they are top-tier endgame content. Ultimately, these changes should help new players get into Lost Ark more easily and make the game more appealing.
Lost Ark's War With The Robots
Lost Ark is gearing up for a big year ahead as it faces competition from other similar games, such as the upcoming Diablo 4 release and the Path of Exile Crucible league.
In response to this, Lost Ark is taking strong actions against RMT (real-money transaction) participants and investing in further anti-bot measures, although specific tactics cannot be revealed for security reasons. While it acknowledges that completely removing bots from Lost Ark will be difficult, the team continues to work towards that goal.
To express gratitude to its players, Lost Ark is offering a thank-you gift to all players who log in for the first time until May 19. This package includes various rewards, such as Silver, selection chests for Mokoko Skin, Moko Pet, and Mokoboard, Collective Battle Item chests, Relic Rapport selection chests, and Phoeons.
They are also reducing the grind and making sweeping changes to improve the game's accessibility and enjoyment for players. New players can expect less stress in their early dips into harder content, with certain mechanics toned down in the Argos Abyss Raid to instead deal heavy damage and an introduction of a guide on how to use free battle items introduced for Guardian Raids.
The team is also considering making similar adjustments to early Legion Raids, but notes that not every wipe mechanic will be adjusted. These changes demonstrate the team's commitment to enhancing the appeal of Lost Ark as a top-tier MMO in 2023.
Trustpilot Reviews