Torchlight Infinite Currency
SERVER
Cube of Rapacity

Permanent Server
Flame Elementium

Familiar Nexus

Refind Fossil

Flame Sand

Flame Dust

Elixir of Oblivion

Netherrealm resonance

Fine ember

Truth Ember

Aemberon Core

Acute Fossil

Proof of the Brave I

Proof of the Brave II

Proof of the Brave III

Proof of the Brave IV

Proof of the Brave V
About Torchlight: Infinite
Take off to the journey with Torchlight heroes dedicated in conquering the darkness and restoring light to the land of Leptis in this true loot-based ARPG.
What is the currency of Torchlight: Infinite?
Flame Elementium is the name of Torchlight: Infinite major game currency. You can earn Torchlight: Infinite Currency with completing tasks, sell items and defeat bosses. And you can use it to strengthen your character and collect more loot for your convenience A more refreshing gaming experience.
Buy Torchlight Infinite Currency At IGGM.com Is Your Best Choice
If Torchlight Infinite players spend all their time on farming Flame Elementium, Flame Sand, Energy Core or other currencies, the time to enjoy the real game pleasure will be greatly compressed. In order to change this bad situation, the most suitable way to get enough Torchlight Infinite Currency is to buy them directly at IGGM.com.
We have secure transaction methods and 24/7 online support to ensure the safety of your transactions on this site. Your account will never be banned for buying Currency Torchlight Infinite at IGGM.com.
And ample deals and extremely low prices can also allow you to buy the most Flame Elementium/Water of Forgetting/Vigor Ember/others at the lowest price. All discount codes are real and available. After IGGM confirms your order information, the staff will complete the delivery of your all Torchlight Infinite Currencies For Sale within less 10 minutes.
So, IGGM.com is definitely the best market to buy cheap Torchlight Infinite Currrency with complete variety. We are waiting for your visit!
WHY CHOOSE IGGM.COM?
BEST PRICE

We're checking with the Market Prices every day to provide you the best Prices.

SECURITY GUARANTEE

IGGM Provide 100% secure online payment system. The most professional game service provider guarantee the security of products.

INSTANT DELIVERY

We have been committed to providing customers with fast delivery and outstanding service. Usually delivering the order within minutes or 24 hours at most.

100% REFUND

Received what you purchased or the refund. Once your order is delayed or undeliverable, we are 100% guaranteed to refund your money.

24/7 SUPPORT

Our manager will answer all your questions and will be available at any moment.

GREAT DISCOUNT

Become the VIP member of IGGM to gain up to 5% Discount.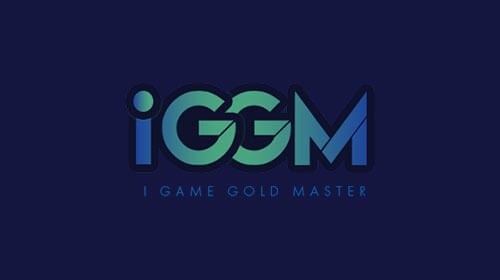 Torchlight: Infinite Season 3 Update Patch Note
Torchlight: Infinite will hold a press conference about Season 3 on April 22nd at 12:00 PM PDT, announcing the main update Cube of Rapacity and the start of a new ARPG adventure. From new skill options, new functions, new equipment to new endgame content, I believe players are looking forward to the release of this new season.
If you've been playing Torchlight: Infinite for a while and are dying to play some new content. Then you must pay attention to this release and the official launch of the follow-up Season 3, and more content is under development, looking forward to the new Cube of Rapacity story content.
Netherrealm Gameplay
In this Torchlight: Infinite Season 3 also introduced a new Netherrealm gameplay. Players can collect more cards at a faster rate in this Chaos Invasion gameplay, allowing Hunters more room to use different card strategies.
It is even possible to end God of War early, before the game countdown ends, if the player has earned all the rewards in the quest. This also greatly improves the efficiency of the player's game.
Meanwhile in Season 3, new abilities and gear will be introduced that will allow you to further upgrade your build with additional loot and loadout slots for different combat tactics. You can buy Torchlight: Infinite Currency in exchange for the skills or equipment that best enhance your character.
Hunter Profile
Regarding Hunters in this season, players can open Hunter Profile in Hero Ranking to view more specific information, such as specific talent configuration, skill connection, Pactspirit info, etc.
And starting from Season 3, each will be able to get up to 100 Hero Emblems. This also gives Hunters room to experiment with more Hero Traits. Players will also have more choices in the game, and the playability will be stronger.
In addition to adding new game content, this update may also extend the mission progress cycle and provide more objectives.
Of course, if the progress curve changes, the corresponding level difficulty curve will also change accordingly. The rewards and Torchlight: Infinite Flame Elementium dropped by players after completing tasks or killing bosses will also increase accordingly.
Related: Torchlight Infinite: What Will Happen in Season 3?
Loot Drop
Some players may have noticed that in the last Black-sail season, every character seemed too focused on grinding Flame Fuel. At the beginning, it may give everyone a more stable drop experience and sense of harvest. Another effect is to make it easier for everyone to learn and try to make the system, which will help players get started with the game faster.
In Season 3, more crafting base material drops may be added. These materials are especially important in the aforementioned new crafting season.
Of course, the updated items for Season 3 are much more than that. According to the developers, they are already methodically developing the content of the next season or even the next season.
Planning and developing the content of the next few patches in advance can allow them to deal with some emergencies more calmly. At the same time, there is more time to verify and optimize the rationality of the game.
Veteran players know that seasonality systems and improvements are key to keeping the game alive and healthy over the long term.
Although Torchlight: Infinite Season 3 has just started, as long as the developer can seriously pay attention to the player's feedback on the game and keep improving, I believe we can all get a satisfactory result. What do you think of this update? May wish to discuss it together in the community, I wish you a happy life.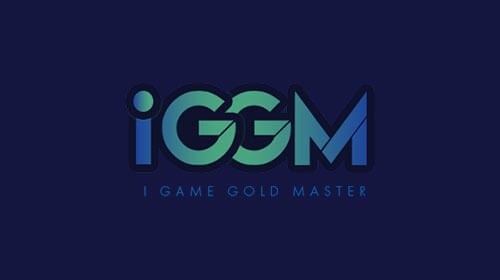 Torchlight Infinite: What Will Happen in Season 3?
Torchlight Infinite Season 3 is scheduled to be launched in mid-May 2023, according to the announcement made to the Torchlight Hunters community.
This upcoming season is a significant event for the game, as it represents the Global Launch, making it available to players worldwide.
To mark this special event, it has designed an exciting season that promises to offer Torchlight Hunters a wealth of new challenges, rewards, Torchlight: Infinite Currency, and experiences.
To ensure that everyone can make the most of this season, they have taken care to schedule it in a way that avoids any clashes with other major releases.
We would like to express our gratitude to the Torchlight Hunters community for their unwavering support and feedback during the development of Torchlight: Infinite.
Their passion and enthusiasm have played a pivotal role in shaping the game into what it is today, and we all eagerly anticipate their response to the upcoming season.
We will keep you updated with further information regarding the upcoming season of Torchlight: Infinite. Enjoy the thrill of the hunt!
Torchlight Infinite Season 3
They are currently directing our efforts towards the development of season 3. In this new season, they aim to address any outstanding issues from Black-sail, as well as enhance the gameplay experience.
Game Content
The duration of each season is set to about three months. There is currently insufficient gameplay content to sustain this period.
As such, in addition to introducing new gameplay content, to exploring options to extend the progression cycle and introduce more goals is a good choice.
The progression curve altered, it will also adjust the corresponding stage difficult curve accordingly.
Loot Experience
During the Black-sail season, players have been overly focused on grinding for Flame Fuel.
Initially, it had intended to provide more Flame Fuel drops to create a more consistent drop rate and to give players the sense of always receiving something.
This would have the additional benefit of easing players into the crafting system and helping you grasp the game's mechanics more quickly.
Related: Can F2P Players Beat Paying Players?
To combat the monotonous progression and drop experience of the Black-sail season, they plan to introduce more crafting base material drops in the upcoming season.
These materials will be essential for the new crafting season and filter prompts will be provided to facilitate gear recognition.
Other Optimizations
They are simultaneously working on optimization and new content development for the upcoming season. Below are the optimizations they plan to introduce in this season.
Control Experience
Including support for new skill casting settings and options such as auto-channel, auto-aim, and instant cast and expanded controller interfaces allowing for greater customization of the navigation wheel, it will give you better experience.
PC Version
The upcoming season will bring new optimizations to the game, including a floating UI feature for the Inventory interface, HD processing for some graphic materials, and updated UI features such as displaying information in a separate window.
Trade House
The upcoming season will introduce advanced searches in the Trade House and Tax Refund Vouchers will be distributed more frequently to minimize the impact of the trade tax on active players, such as through rewards in events and farming activities.
Visual experience
They will include an option to adjust the transparency of skill effects to enhance the safety of Hunters' eyes.
Netherrealm Gameplay
1. Faster card collection in Chaos Invasion gameplay will enable more strategic options for Hunters.

2. God of War can be ended early if all rewards have been claimed before the countdown ends.
Hero Emblem
Torchlight: Infinite is planning to allow Hunters to obtain up to 100 Hero Emblems next season , which will provide more Hero Traits for players to use.
The development team is currently working on future versions of the game to ensure the game remains healthy and dynamic. The seasonal system and continuous improvements are essential for maintaining the game's longevity. Player suggestions and support are appreciated.
TRUSTPILOT REVIEWS