Torchlight Infinite Currency
Server
The City of Aeterna

Permanent Server
Flame Elementium

Familiar Nexus

Flame Sand

Flame Dust

Netherrealm resonance

Truth Ember

Proof of the Brave I

Proof of the Brave II

Proof of the Brave III

Proof of the Brave IV

Proof of the Brave V
About Torchlight: Infinite
Take off to the journey with Torchlight heroes dedicated in conquering the darkness and restoring light to the land of Leptis in this true loot-based ARPG.
Torchlight Infinite Season 4: The City of Aeterna
Torchlight Infinite will launch a new season, The City of Aeterna, on September 7 at 17:00 PDT.
In Season 4, the once-prosperous kingdom has become Eternity's Aeterna, and the territory has expanded to Leptis Continent. Players can enter the edge of Aeterna by completing "Monument of Aeterna" challenge on the level and get the material "Mark of the Ruins" after completing the limited-time challenge.
Players will superimpose "Mark of the Ruins" on the map of Aeterna through NPC Kandel. Connecting different reward points will form a path into Aeterna to unlock these rewards. After each assembly of Aeterna, the final Ruins of Aeterna map will be completely different due to the different shapes of "Mark of the Ruins". Hunters will encounter different random surprises every time they enter a unique Aeterna!
In addition, the new season has also added a massive season talent tree. Unlock the talent node to get a completely different season experience and get massive combat buffs and extra map rewards. Expand the territory of Aeterna and finally unlock Infinite City of Aeterna!
What is the currency of Torchlight: Infinite?
Flame Elementium is the name of Torchlight: Infinite major game currency. You can earn Torchlight: Infinite Currency with completing tasks, sell items and defeat bosses. And you can use it to strengthen your character and collect more loot for your convenience A more refreshing gaming experience.
Buy Torchlight Infinite Currency At IGGM.com Is Your Best Choice
If Torchlight Infinite players spend all their time on farming Flame Elementium, Flame Sand, Energy Core or other currencies, the time to enjoy the real game pleasure will be greatly compressed. In order to change this bad situation, the most suitable way to get enough Torchlight Infinite Currency is to buy them directly at IGGM.com.
We have secure transaction methods and 24/7 online support to ensure the safety of your transactions on this site. Your account will never be banned for buying Currency Torchlight Infinite at IGGM.com.
And ample deals and extremely low prices can also allow you to buy the most Flame Elementium/Water of Forgetting/Vigor Ember/others at the lowest price. All discount codes are real and available. After IGGM confirms your order information, the staff will complete the delivery of your all Torchlight Infinite Currencies For Sale within less 10 minutes.
So, IGGM.com is definitely the best market to buy cheap Torchlight Infinite Currrency with complete variety. We are waiting for your visit!
Why Choose IGGM.COM?
Best Price

We're checking with the Market Prices every day to provide you the best Prices.

Security Guarantee

IGGM Provide 100% secure online payment system. The most professional game service provider guarantee the security of products.

Instant Delivery

We have been committed to providing customers with fast delivery and outstanding service. Usually delivering the order within minutes or 24 hours at most.

100% Refund

Received what you purchased or the refund. Once your order is delayed or undeliverable, we are 100% guaranteed to refund your money.

24/7 Support

Our manager will answer all your questions and will be available at any moment.

Great Discount

Become the VIP member of IGGM to gain up to 5% Discount.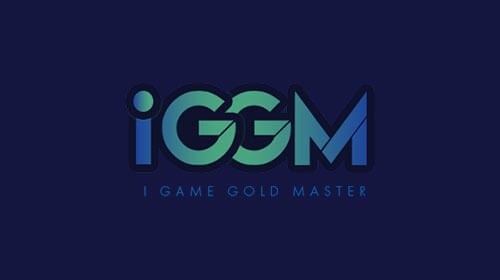 Torchlight Infinite: 8 Builds You Can Use In Season 4 City Of Aeterna
If you're looking for builds that you want to try out on the new season of Torchlight Infinite, The City of Aeterna, then this guide is for you.
Here, I'm going to show you the top 8 builds that I would recommend that you don't need to spend too much Torchlight Infinite Flame Elementium, but still enjoy your Hero.
However, just a disclaimer: some item may not be available or may change name when the new season launch. However, just use the affix of the gear as your guide to make your build around it.
8. Youga Spacetime Elapse Flame Jet Build
Let's start with our top 8 spot. This goes to Youga Spacetime Elapse Flame Jet Build.
This is a damage overtime build, which melts foes easily. You can clear T7 maps with ease, though the leveling for this build is quite difficult and slow at first. But it's all worth it when you reach level 65 where you can pretty much add the necessary support skills and slates to make it powerful.
Due to Spacetime Elapse Hero Trait, damage overtime dealt with the enemy boost Flame Jet skills to deal massive amount of damage.
7. Youga Spacetime Illusion Ice Lance Build
On our top 7 spot, Youga Spacetime Illusion Ice Lance Build.
This build is fun to use. With your Spacetime Illusion following you and hitting enemy at the same time, this would really help a lot in battle. This major build powers up with Spell Burst and requires Spell Burst stacking to make it powerful.
With the new adjustment, Spacetime Illusion and Elapse will deal more damage as the spell damage increases as players level up. It's a boss killer and you can clear T7 Maps easily.
Leveling this is fast as well, since our mobility skill, Frigid Transmission deals damage fast and you can move around like crazy.
6. Commander Motto Summona Guarf Build
Now, let's go on the number six spot, Commander Motto Summona Guarf Build.
This is a necromancer build that relies on minions to kill the enemy. This build I make is very cheap, but it deals a lot of damage pretty much. You can clear T7 into T8 maps. Leveling is very easy too and you can complete the story mode quickly.
If you want a chill play style, then this build is for you.
5. Commander Motto Auto Bomber Build
Let's move on to our number fifth spot, Commander Motto again but on a different hero trait, Charge Calling.
Unlike the previous Commander Motto, this Necromancer uses Grim Phantom minions to attack enemy then explode nearly massive damage to your foes.
Grim Phantoms will auto summon once reach the upper limit, so no need to press a lot of buttons here and that is why it's called the Auto Bomber Model. With this build, you can level easily. And you can finish the story mode fast.
If you want to press a few buttons and just run around the maps, then this build is for you.
4. Gemma Frost Core Build
We are now on the number fourth spot, Gemma Frost Core Build.
This build is very unique. Like Commander Motto, this Gemma build summons or puts Sentries on a particular location that attack enemy with Frost Ice.
With the help of Thunder Core and other sentries skill, you can chill while your sentries will do the rest for you. With Gemma's hero trait, this gives a boost to Frost Core and Thunder Core damage.
Leveling this is somewhat slow since the projectile of sentries are not yet that strong from start. However, when you equip the necessary support skills and equipment, surely this is a beast on the battlefield.
3. Carino Focused Shot Build
Now, we are on the third spot and this goes to Carino Ranger of Glory Focused Shot Build.
In this new season, Ranger of Glory is better than the previous season, which gives Carino powerful bops, making this build even more powerful.
This build is easy to use especially it can clear maps and easily can clear story mode fast, too. If you want a range hero, then this build is for you.
2. Rehan Berserking Blade Build
Then, on our second spot, Rehan Seething Berserking Blade Build.
If you want a melee hero that runs wild and can clear maps very easily, this build is for you. This build is so fast that you can easily use just mobility skill Leap Attack alone to clear maps.
With Seething Rehan's hero trait, Seething Spirit, this will allow you Rehan to summon this spirit that will attack for you. Using Berserking Blade as your main skill, you can deal damage to a wide area and you can clear them up very easily.
1. Erika Ghost Blade Einherjar Build
The last build is my favorite, and it is called Erika Ghost Blade Einherjar Build.
I think this is the most powerful and very fast build for this season so far that I have tried. And this build uses Ghost Blade Einherjar to deal damage to your enemy. And with the help of Erica's hero trait, this will help skill to do multi strike chance.
Dealing massive damage and you can move through the map very fast too. You can clear T7 maps and T8 Maps easily with this build. Leveling there is no problem since Ghost Blade Einherjar deals massive damage even from the start you use it.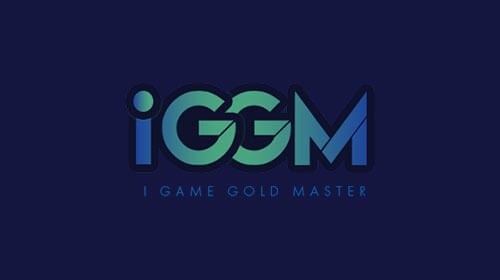 Torchlight: Infinite Season 3 Update Patch Note
Torchlight: Infinite will hold a press conference about Season 3 on April 22nd at 12:00 PM PDT, announcing the main update Cube of Rapacity and the start of a new ARPG adventure. From new skill options, new functions, new equipment to new endgame content, I believe players are looking forward to the release of this new season.
If you've been playing Torchlight: Infinite for a while and are dying to play some new content. Then you must pay attention to this release and the official launch of the follow-up Season 3, and more content is under development, looking forward to the new Cube of Rapacity story content.
Netherrealm Gameplay
In this Torchlight: Infinite Season 3 also introduced a new Netherrealm gameplay. Players can collect more cards at a faster rate in this Chaos Invasion gameplay, allowing Hunters more room to use different card strategies.
It is even possible to end God of War early, before the game countdown ends, if the player has earned all the rewards in the quest. This also greatly improves the efficiency of the player's game.
Meanwhile in Season 3, new abilities and gear will be introduced that will allow you to further upgrade your build with additional loot and loadout slots for different combat tactics. You can buy Torchlight: Infinite Currency in exchange for the skills or equipment that best enhance your character.
Hunter Profile
Regarding Hunters in this season, players can open Hunter Profile in Hero Ranking to view more specific information, such as specific talent configuration, skill connection, Pactspirit info, etc.
And starting from Season 3, each will be able to get up to 100 Hero Emblems. This also gives Hunters room to experiment with more Hero Traits. Players will also have more choices in the game, and the playability will be stronger.
In addition to adding new game content, this update may also extend the mission progress cycle and provide more objectives.
Of course, if the progress curve changes, the corresponding level difficulty curve will also change accordingly. The rewards and Torchlight: Infinite Flame Elementium dropped by players after completing tasks or killing bosses will also increase accordingly.
Related: Torchlight Infinite: What Will Happen in Season 3?
Loot Drop
Some players may have noticed that in the last Black-sail season, every character seemed too focused on grinding Flame Fuel. At the beginning, it may give everyone a more stable drop experience and sense of harvest. Another effect is to make it easier for everyone to learn and try to make the system, which will help players get started with the game faster.
In Season 3, more crafting base material drops may be added. These materials are especially important in the aforementioned new crafting season.
Of course, the updated items for Season 3 are much more than that. According to the developers, they are already methodically developing the content of the next season or even the next season.
Planning and developing the content of the next few patches in advance can allow them to deal with some emergencies more calmly. At the same time, there is more time to verify and optimize the rationality of the game.
Veteran players know that seasonality systems and improvements are key to keeping the game alive and healthy over the long term.
Although Torchlight: Infinite Season 3 has just started, as long as the developer can seriously pay attention to the player's feedback on the game and keep improving, I believe we can all get a satisfactory result. What do you think of this update? May wish to discuss it together in the community, I wish you a happy life.
Trustpilot Reviews