WOW 10.0 Gold
SERVER
WOW 10.0 Gold US

WOW 10.0 Gold EU
All
A
B
C
D
E
F
G
H
I
J
K
L
M
N
O
P
Q
R
S
T
U
V
W
Y
Z
Aegwynn Alliance

Aegwynn Horde

Aerie Peak Alliance

Aerie Peak Horde

Agamaggan Alliance

Agamaggan Horde

Aggramar Alliance

Aggramar Horde

Akama Alliance

Akama Horde

Alexstrasza Alliance

Alexstrasza Horde

Alleria Alliance

Alleria Horde

Altar Of Storms Alliance

Altar Of Storms Horde

Alterac Mountains Alliance

Alterac Mountains Horde

Aman'Thul Alliance

Aman'Thul Horde

Andorhal Alliance

Andorhal Horde

Anetheron Alliance

Anetheron Horde

Antonidas Alliance

Antonidas Horde

Anub'arak Alliance

Anub'arak Horde

Anvilmar Alliance

Anvilmar Horde

Arathor Alliance

Arathor Horde

Archimonde Alliance

Archimonde Horde

Area 52 Alliance

Area 52 Horde

Argent Dawn Alliance

Argent Dawn Horde

Arthas Alliance

Arthas Horde

Arygos Alliance

Arygos Horde

Auchindoun Alliance

Auchindoun Horde

Azgalor Alliance

Azgalor Horde

Azjol Nerub Alliance

Azjol Nerub Horde

Azralon Alliance

Azralon Horde

Azshara Alliance

Azshara Horde

Azuremyst Alliance

Azuremyst Horde

Baelgun Alliance

Baelgun Horde

Balnazzar Alliance

Balnazzar Horde

Barthilas Alliance

Barthilas Horde

Black Dragonflight Alliance

Black Dragonflight Horde

Blackhand Alliance

Blackhand Horde

Blackrock Alliance

Blackrock Horde

Blackwater Raiders Alliance

Blackwater Raiders Horde

Blackwing Lair Alliance

Blackwing Lair Horde

Blade's Edge Alliance

Blade's Edge Horde

Bladefist Alliance

Bladefist Horde

Bleeding Hollow Alliance

Bleeding Hollow Horde

Blood Furnace Alliance

Blood Furnace Horde

Bloodhoof Alliance

Bloodhoof Horde

Bloodscalp Alliance

Bloodscalp Horde

Bonechewer Alliance

Bonechewer Horde

Borean Tundra Alliance

Borean Tundra Horde

Boulderfist Alliance

Boulderfist Horde

Bronzebeard Alliance

Bronzebeard Horde

Burning Blade Alliance

Burning Blade Horde

Burning PC Harvest Alliance

Burning PC Harvest Horde

Caelestrasz Alliance

Caelestrasz Horde

Cairne Alliance

Cairne Horde

Cenarion Circle Alliance

Cenarion Circle Horde

Cenarius Alliance

Cenarius Horde

Cho'gall Alliance

Cho'gall Horde

Chromaggus Alliance

Chromaggus Horde

Coilfang Alliance

Coilfang Horde

Crushridge Alliance

Crushridge Horde

Daggerspine Alliance

Daggerspine Horde

Dalaran Alliance

Dalaran Horde

Dalvengyr Alliance

Dalvengyr Horde

Dark Iron Alliance

Dark Iron Horde

Darkspear Alliance

Darkspear Horde

Darrowmere Alliance

Darrowmere Horde

Dath'Remar Alliance

Dath'Remar Horde

Dawnbringer Alliance

Dawnbringer Horde

Deathwing Alliance

Deathwing Horde

Demon Soul Alliance

Demon Soul Horde

Dentarg Alliance

Dentarg Horde

Destromath Alliance

Destromath Horde

Dethecus Alliance

Dethecus Horde

Detheroc Alliance

Detheroc Horde

Doomhammer Alliance

Doomhammer Horde

Draenor Alliance

Draenor Horde

DragonPSFour Harvest Alliance

DragonPSFour Harvest Horde

Dragonmaw Alliance

Dragonmaw Horde

Drak'Tharon Alliance

Drak'Tharon Horde

Drak'thul Alliance

Drak'thul Horde

Draka Alliance

Draka Horde

Drakkari Alliance

Drakkari Horde

Dreadmaul Alliance

Dreadmaul Horde

Drenden Alliance

Drenden Horde

Dunemaul Alliance

Dunemaul Horde

Durotan Alliance

Durotan Horde

Duskwood Alliance

Duskwood Horde

Earthen Ring Alliance

Earthen Ring Horde

Echo Isles Alliance

Echo Isles Horde

Eitrigg Alliance

Eitrigg Horde

Eldre'Thalas Alliance

Eldre'Thalas Horde

Elune Alliance

Elune Horde

Emerald Dream Alliance

Emerald Dream Horde

Eonar Alliance

Eonar Horde

Eredar Alliance

Eredar Horde

Executus Alliance

Executus Horde

Exodar Alliance

Exodar Horde

Farstriders Alliance

Farstriders Horde

Feathermoon Alliance

Feathermoon Horde

Fenris Alliance

Fenris Horde

Firetree Alliance

Firetree Horde

Fizzcrank Alliance

Fizzcrank Horde

Frostmane Alliance

Frostmane Horde

Frostmourne Alliance

Frostmourne Horde

Frostwolf Alliance

Frostwolf Horde

Galakrond Alliance

Galakrond Horde

Gallywix Alliance

Gallywix Horde

Garithos Alliance

Garithos Horde

Garona Alliance

Garona Horde

Garrosh Alliance

Garrosh Horde

Ghostlands Alliance

Ghostlands Horde

Gilneas Alliance

Gilneas Horde

Gnomeregan Alliance

Gnomeregan Horde

Goldrinn Alliance

Goldrinn Horde

Gorefiend Alliance

Gorefiend Horde

Gorgonnash Alliance

Gorgonnash Horde

Greymane Alliance

Greymane Horde

Grizzly Hills Alliance

Grizzly Hills Horde

Gul'dan Alliance

Gul'dan Horde

Gundrak Alliance

Gundrak Horde

Gurubashi Alliance

Gurubashi Horde

Hakkar Alliance

Hakkar Horde

Haomarush Alliance

Haomarush Horde

Hellscream Alliance

Hellscream Horde

Hydraxis Alliance

Hydraxis Horde

Hyjal Alliance

Hyjal Horde

Icecrown Alliance

Icecrown Horde

Illidan Alliance

Illidan Horde

Jaedenar Alliance

Jaedenar Horde

Jubei'Thos Alliance

Jubei'Thos Horde

Kael'thas Alliance

Kael'thas Horde

Kalecgos Alliance

Kalecgos Horde

Kargath Alliance

Kargath Horde

Kel'Thuzad Alliance

Kel'Thuzad Horde

Khadgar Alliance

Khadgar Horde

Khaz Modan Alliance

Khaz Modan Horde

Khaz'goroth Alliance

Khaz'goroth Horde

Kil'Jaeden Alliance

Kil'Jaeden Horde

Kilrogg Alliance

Kilrogg Horde

Kirin Tor Alliance

Kirin Tor Horde

Korgath Alliance

Korgath Horde

Korialstrasz Alliance

Korialstrasz Horde

Kul Tiras Alliance

Kul Tiras Horde

Laughing Skull Alliance

Laughing Skull Horde

Lethon Alliance

Lethon Horde

Lightbringer Alliance

Lightbringer Horde

Lightning's Blade Alliance

Lightning's Blade Horde

Lightninghoof Alliance

Lightninghoof Horde

Llane Alliance

Llane Horde

Lothar Alliance

Lothar Horde

Madoran Alliance

Madoran Horde

Maelstrom Alliance

Maelstrom Horde

Magtheridon Alliance

Magtheridon Horde

Maiev Alliance

Maiev Horde

Mal'Ganis Alliance

Mal'Ganis Horde

Malfurion Alliance

Malfurion Horde

Malorne Alliance

Malorne Horde

Malygos Alliance

Malygos Horde

Mannoroth Alliance

Mannoroth Horde

Medivh Alliance

Medivh Horde

Misha Alliance

Misha Horde

Mok'Nathal Alliance

Mok'Nathal Horde

Moon Guard Alliance

Moon Guard Horde

Moonrunner Alliance

Moonrunner Horde

Mug'thol Alliance

Mug'thol Horde

Muradin Alliance

Muradin Horde

Nagrand Alliance

Nagrand Horde

Nathrezim Alliance

Nathrezim Horde

Nazgrel Alliance

Nazgrel Horde

Nazjatar Alliance

Nazjatar Horde

Nemesis Alliance

Nemesis Horde

Ner'Zhul Alliance

Ner'Zhul Horde

Nesingwary Alliance

Nesingwary Horde

Nordrassil Alliance

Nordrassil Horde

Norgannon Alliance

Norgannon Horde

Onyxia Alliance

Onyxia Horde

Perenolde Alliance

Perenolde Horde

Proudmoore Alliance

Proudmoore Horde

Quel'Thalas Alliance

Quel'Thalas Horde

Quel'dorei Alliance

Quel'dorei Horde

Ragnaros Alliance

Ragnaros Horde

Ravencrest Alliance

Ravencrest Horde

Ravenholdt Alliance

Ravenholdt Horde

Rexxar Alliance

Rexxar Horde

Rivendare Alliance

Rivendare Horde

Runetotem Alliance

Runetotem Horde

Sargeras Alliance

Sargeras Horde

Saurfang Alliance

Saurfang Horde

Scarlet Crusade Alliance

Scarlet Crusade Horde

Scilla Alliance

Scilla Horde

Sen'Jin Alliance

Sen'Jin Horde

Sentinels Alliance

Sentinels Horde

Shadow Council Alliance

Shadow Council Horde

Shadow Moon Alliance

Shadow Moon Horde

Shadowsong Alliance

Shadowsong Horde

Shandris Alliance

Shandris Horde

Shattered Halls Alliance

Shattered Halls Horde

Shattered Hand Alliance

Shattered Hand Horde

Shu'halo Alliance

Shu'halo Horde

Silver Hand Alliance

Silver Hand Horde

Silvermoon Alliance

Silvermoon Horde

Sisters Of Elune Alliance

Sisters Of Elune Horde

Skullcrusher Alliance

Skullcrusher Horde

Skywall Alliance

Skywall Horde

Smolderthorn Alliance

Smolderthorn Horde

Spinebreaker Alliance

Spinebreaker Horde

Spirestone Alliance

Spirestone Horde

Staghelm Alliance

Staghelm Horde

Steamwheedle Cartel Alliance

Steamwheedle Cartel Horde

Stonemaul Alliance

Stonemaul Horde

Stormrage Alliance

Stormrage Horde

Stormreaver Alliance

Stormreaver Horde

Stormscale Alliance

Stormscale Horde

Suramar Alliance

Suramar Horde

Tanaris Alliance

Tanaris Horde

Terenas Alliance

Terenas Horde

Terokkar Alliance

Terokkar Horde

Thaurissan Alliance

Thaurissan Horde

The Forgotten Coast Alliance

The Forgotten Coast Horde

The Scryers Alliance

The Scryers Horde

The Underbog Alliance

The Underbog Horde

The Venture Co Alliance

The Venture Co Horde

Thorium Brotherhood Alliance

Thorium Brotherhood Horde

Thrall Alliance

Thrall Horde

Thunderhorn Alliance

Thunderhorn Horde

Thunderlord Alliance

Thunderlord Horde

Tichondrius Alliance

Tichondrius Horde

Tol Barad Alliance

Tol Barad Horde

Tortheldrin Alliance

Tortheldrin Horde

Trollbane Alliance

Trollbane Horde

Turalyon Alliance

Turalyon Horde

Twisting Nether Alliance

Twisting Nether Horde

Uldaman Alliance

Uldaman Horde

Uldum Alliance

Uldum Horde

Undermine Alliance

Undermine Horde

Ursin Alliance

Ursin Horde

Uther Alliance

Uther Horde

Vashj Alliance

Vashj Horde

Vek'nilash Alliance

Vek'nilash Horde

Velen Alliance

Velen Horde

Warsong Alliance

Warsong Horde

Whisperwind Alliance

Whisperwind Horde

Wildhammer Alliance

Wildhammer Horde

Windrunner Alliance

Windrunner Horde

Winterhoof Alliance

Winterhoof Horde

Wyrmrest Accord Alliance

Wyrmrest Accord Horde

Ysera Alliance

Ysera Horde

Ysondre Alliance

Ysondre Horde

Zangarmarsh Alliance

Zangarmarsh Horde

Zul'jin Alliance

Zul'jin Horde

Zuluhed Alliance

Zuluhed Horde
All
A
B
C
D
E
F
G
H
I
J
K
L
M
N
O
P
Q
R
S
T
U
V
W
X
Y
Z
Aegwynn Alliance

Aegwynn Horde

Aerie Peak Alliance

Aerie Peak Horde

Agamaggan Alliance

Agamaggan Horde

Aggra Alliance

Aggra Horde

Aggramar Alliance

Aggramar Horde

Ahn'Qiraj Alliance

Ahn'Qiraj Horde

Al'Akir Alliance

Al'Akir Horde

Alexstrasza Alliance

Alexstrasza Horde

Alleria Alliance

Alleria Horde

Alonsus Alliance

Alonsus Horde

Aman'Thul Alliance

Aman'Thul Horde

Ambossar Alliance

Ambossar Horde

Anachronos Alliance

Anachronos Horde

Anetheron Alliance

Anetheron Horde

Antonidas Alliance

Antonidas Horde

Anub'arak Alliance

Anub'arak Horde

Anvilmar Alliance

Anvilmar Horde

Arak-Arahm Alliance

Arak-Arahm Horde

Arathi Alliance

Arathi Horde

Arathor Alliance

Arathor Horde

Archimonde Alliance

Archimonde Horde

Area 52 Alliance

Area 52 Horde

Argent Dawn Alliance

Argent Dawn Horde

Arthas Alliance

Arthas Horde

Arygos Alliance

Arygos Horde

Aszune Alliance

Aszune Horde

Auchindoun Alliance

Auchindoun Horde

Azjol-Nerub Alliance

Azjol-Nerub Horde

Azshara Alliance

Azshara Horde

Azuremyst Alliance

Azuremyst Horde

Baelgun Alliance

Baelgun Horde

Balnazzar Alliance

Balnazzar Horde

Blackhand Alliance

Blackhand Horde

Blackmoore Alliance

Blackmoore Horde

Blackrock Alliance

Blackrock Horde

Blade's Edge Alliance

Blade's Edge Horde

Bladefist Alliance

Bladefist Horde

Bloodfeather Alliance

Bloodfeather Horde

Bloodhoof Alliance

Bloodhoof Horde

Bloodscalp Alliance

Bloodscalp Horde

Blutkessel Alliance

Blutkessel Horde

Boulderfist Alliance

Boulderfist Horde

Bronze Dragonflight Alliance

Bronze Dragonflight Horde

Bronzebeard Alliance

Bronzebeard Horde

Burning Blade Alliance

Burning Blade Horde

Burning PC Harvest Alliance

Burning PC Harvest Horde

Burning Steppes Alliance

Burning Steppes Horde

C'Thun Alliance

C'Thun Horde

Chamber Of Aspects Alliance

Chamber Of Aspects Horde

Chants Eternels Alliance

Chants Eternels Horde

Cho'gall Alliance

Cho'gall Horde

Chromaggus Alliance

Chromaggus Horde

Colinas Pardas Alliance

Colinas Pardas Horde

Confrerie Du Thorium Alliance

Confrerie Du Thorium Horde

Conseil Des Ombres Alliance

Conseil Des Ombres Horde

Crushridge Alliance

Crushridge Horde

Culte De La Rive Noire Alliance

Culte De La Rive Noire Horde

Daggerspine Alliance

Daggerspine Horde

Dalaran Alliance

Dalaran Horde

Dalvengyr Alliance

Dalvengyr Horde

Darkmoon Faire Alliance

Darkmoon Faire Horde

Darksorrow Alliance

Darksorrow Horde

Darkspear Alliance

Darkspear Horde

Das Konsortium Alliance

Das Konsortium Horde

Das Syndikat Alliance

Das Syndikat Horde

Deathwing Alliance

Deathwing Horde

Defias Brotherhood Alliance

Defias Brotherhood Horde

Dentarg Alliance

Dentarg Horde

Der Abyssische Rat Alliance

Der Abyssische Rat Horde

Der Mithrilorden Alliance

Der Mithrilorden Horde

Der Rat Von Dalaran Alliance

Der Rat Von Dalaran Horde

Destromath Alliance

Destromath Horde

Dethecus Alliance

Dethecus Horde

Die Aldor Alliance

Die Aldor Horde

Die Arguswacht Alliance

Die Arguswacht Horde

Die Ewige Wacht Alliance

Die Ewige Wacht Horde

Die Nachtwache Alliance

Die Nachtwache Horde

Die Silberne Hand Alliance

Die Silberne Hand Horde

Die Todeskrallen Alliance

Die Todeskrallen Horde

Doomhammer Alliance

Doomhammer Horde

Draenor Alliance

Draenor Horde

DragonPSFour Harvest Alliance

DragonPSFour Harvest Horde

Dragonmaw Alliance

Dragonmaw Horde

Drak'thul Alliance

Drak'thul Horde

Drek'Thar Alliance

Drek'Thar Horde

Dun Modr Alliance

Dun Modr Horde

Dun Morogh Alliance

Dun Morogh Horde

Dunemaul Alliance

Dunemaul Horde

Durotan Alliance

Durotan Horde

Earthen Ring Alliance

Earthen Ring Horde

Echsenkessel Alliance

Echsenkessel Horde

Eitrigg Alliance

Eitrigg Horde

Eldre'Thalas Alliance

Eldre'Thalas Horde

Elune Alliance

Elune Horde

Emerald Dream Alliance

Emerald Dream Horde

Emeriss Alliance

Emeriss Horde

Eonar Alliance

Eonar Horde

Eredar Alliance

Eredar Horde

Executus Alliance

Executus Horde

Exodar Alliance

Exodar Horde

Festung Der Stürme Alliance

Festung Der Stürme Horde

Forscherliga Alliance

Forscherliga Horde

Frostmane Alliance

Frostmane Horde

Frostmourne Alliance

Frostmourne Horde

Frostwhisper Alliance

Frostwhisper Horde

Frostwolf Alliance

Frostwolf Horde

Garona Alliance

Garona Horde

Garrosh Alliance

Garrosh Horde

Genjuros Alliance

Genjuros Horde

Ghostlands Alliance

Ghostlands Horde

Gilneas Alliance

Gilneas Horde

Gorgonnash Alliance

Gorgonnash Horde

Grim Batol Alliance

Grim Batol Horde

Gul'dan Alliance

Gul'dan Horde

Hakkar Alliance

Hakkar Horde

Haomarush Alliance

Haomarush Horde

Hellfire Alliance

Hellfire Horde

Hellscream Alliance

Hellscream Horde

Hyjal Alliance

Hyjal Horde

Illidan Alliance

Illidan Horde

Jaedenar Alliance

Jaedenar Horde

Kael'Thas Alliance

Kael'Thas Horde

Karazhan Alliance

Karazhan Horde

Kargath Alliance

Kargath Horde

Kazzak Alliance

Kazzak Horde

Kel'Thuzad Alliance

Kel'Thuzad Horde

Khadgar Alliance

Khadgar Horde

Khaz Modan Alliance

Khaz Modan Horde

Khaz'goroth Alliance

Khaz'goroth Horde

Kil'Jaeden Alliance

Kil'Jaeden Horde

Kilrogg Alliance

Kilrogg Horde

Kirin Tor Alliance

Kirin Tor Horde

Kor'gall Alliance

Kor'gall Horde

Krag'jin Alliance

Krag'jin Horde

Krasus Alliance

Krasus Horde

Kul Tiras Alliance

Kul Tiras Horde

Kult Der Verdammten Alliance

Kult Der Verdammten Horde

La Croisade Écarlate Alliance

La Croisade Écarlate Horde

Laughing Skull Alliance

Laughing Skull Horde

Les Clairvoyants Alliance

Les Clairvoyants Horde

Les Sentinelles Alliance

Les Sentinelles Horde

Lightbringer Alliance

Lightbringer Horde

Lightning's Blade Alliance

Lightning's Blade Horde

Lordaeron Alliance

Lordaeron Horde

Los Errantes Alliance

Los Errantes Horde

Lothar Alliance

Lothar Horde

Madmortem Alliance

Madmortem Horde

Magtheridon Alliance

Magtheridon Horde

Mal'Ganis Alliance

Mal'Ganis Horde

Malfurion Alliance

Malfurion Horde

Malorne Alliance

Malorne Horde

Malygos Alliance

Malygos Horde

Mannoroth Alliance

Mannoroth Horde

Marecage De Zangar Alliance

Marecage De Zangar Horde

Mazrigos Alliance

Mazrigos Horde

Medivh Alliance

Medivh Horde

Minahonda Alliance

Minahonda Horde

Molten Core Alliance

Molten Core Horde

Moonglade Alliance

Moonglade Horde

Mug'thol Alliance

Mug'thol Horde

Nagrand Alliance

Nagrand Horde

Nathrezim Alliance

Nathrezim Horde

Naxxramas Alliance

Naxxramas Horde

Nazjatar Alliance

Nazjatar Horde

Nefarian Alliance

Nefarian Horde

Nemesis Alliance

Nemesis Horde

Neptulon Alliance

Neptulon Horde

Ner'zhul Alliance

Ner'zhul Horde

Nera'thor Alliance

Nera'thor Horde

Nethersturm Alliance

Nethersturm Horde

Nordrassil Alliance

Nordrassil Horde

Norgannon Alliance

Norgannon Horde

Nozdormu Alliance

Nozdormu Horde

Onyxia Alliance

Onyxia Horde

Outland Alliance

Outland Horde

Perenolde Alliance

Perenolde Horde

Pierre Farines Alliance

Pierre Farines Horde

Pozzo Dell'Eternita Alliance

Pozzo Dell'Eternita Horde

Proudmoore Alliance

Proudmoore Horde

Quel'Thalas Alliance

Quel'Thalas Horde

Ragnaros Alliance

Ragnaros Horde

Rajaxx Alliance

Rajaxx Horde

Rashgarroth Alliance

Rashgarroth Horde

Ravencrest Alliance

Ravencrest Horde

Ravenholdt Alliance

Ravenholdt Horde

Rexxar Alliance

Rexxar Horde

Runetotem Alliance

Runetotem Horde

Sanguino Alliance

Sanguino Horde

Sargeras Alliance

Sargeras Horde

Saurfang Alliance

Saurfang Horde

Scarshield PC Harvest Alliance

Scarshield PC Harvest Horde

Sen'jin Alliance

Sen'jin Horde

Shadow Moon Alliance

Shadow Moon Horde

Shadowsong Alliance

Shadowsong Horde

Shattered Halls Alliance

Shattered Halls Horde

Shattered Hand Alliance

Shattered Hand Horde

Shattrath Alliance

Shattrath Horde

Shen'dralar Alliance

Shen'dralar Horde

Silvermoon Alliance

Silvermoon Horde

Sinstralis Alliance

Sinstralis Horde

Skullcrusher Alliance

Skullcrusher Horde

Spinebreaker Alliance

Spinebreaker Horde

Sporeggar Alliance

Sporeggar Horde

Steamwheedle Cartel Alliance

Steamwheedle Cartel Horde

Stonemaul Alliance

Stonemaul Horde

Stormrage Alliance

Stormrage Horde

Stormreaver Alliance

Stormreaver Horde

Stormscale Alliance

Stormscale Horde

Sunstrider Alliance

Sunstrider Horde

Suramar Alliance

Suramar Horde

Sylvanas Alliance

Sylvanas Horde

Taerar Alliance

Taerar Horde

Talnivarr Alliance

Talnivarr Horde

Tarren Mill Alliance

Tarren Mill Horde

Teldrassil Alliance

Teldrassil Horde

Temple Noir Alliance

Temple Noir Horde

Terenas Alliance

Terenas Horde

Terokkar Alliance

Terokkar Horde

Terrordar Alliance

Terrordar Horde

The Maelstrom Alliance

The Maelstrom Horde

The Sha'tar Alliance

The Sha'tar Horde

The Venture Co. Alliance

The Venture Co. Horde

Theradras Alliance

Theradras Horde

Thrall Alliance

Thrall Horde

Throk'Feroth Alliance

Throk'Feroth Horde

Thunderhorn Alliance

Thunderhorn Horde

Tichondrius Alliance

Tichondrius Horde

Tirion Alliance

Tirion Horde

Todeswache Alliance

Todeswache Horde

Trollbane Alliance

Trollbane Horde

Turalyon Alliance

Turalyon Horde

Twilight's Hammer Alliance

Twilight's Hammer Horde

Twisting Nether Alliance

Twisting Nether Horde

Tyrande Alliance

Tyrande Horde

Uldaman Alliance

Uldaman Horde

Ulduar Alliance

Ulduar Horde

Uldum Alliance

Uldum Horde

Un'Goro Alliance

Un'Goro Horde

Varimathras Alliance

Varimathras Horde

Vashj Alliance

Vashj Horde

Vek'lor Alliance

Vek'lor Horde

Vek'nilash Alliance

Vek'nilash Horde

Vol'jin Alliance

Vol'jin Horde

Well Of Eternity Alliance

Well Of Eternity Horde

Wildhammer Alliance

Wildhammer Horde

Wrathbringer Alliance

Wrathbringer Horde

Xavius Alliance

Xavius Horde

Ysera Alliance

Ysera Horde

Ysondre Alliance

Ysondre Horde

Zenedar Alliance

Zenedar Horde

Zirkel Des Cenarius Alliance

Zirkel Des Cenarius Horde

Zul'jin Alliance

Zul'jin Horde

Zuluhed Alliance

Zuluhed Horde
WHY CHOOSE IGGM.COM?
BEST PRICE

We're checking with the Market Prices every day to provide you the best Prices

SECURITY GUARANTEE

IGGM Provide 100% secure online payment system. The most professional game service provider guarantee the security of products

INSTANT DELIVERY

More than 90% of orders are processed successfully in less than 15 minutes.

100% REFUND

Received what you purchased or the refund. Once your order is delayed or undeliverable, we are 100% guaranteed to refund your money

24/7 SUPPORT

Our manager will answer all your questions and will be available at any moment

GREAT DISCOUNT

Become the VIP member of IGGM to gain up to 5% Discount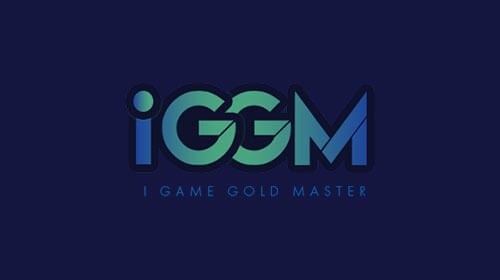 Things You Can Do After Reaching Level 70 In World Of Warcraft Dragonflight
If you're playing World of Warcraft Dragonflight, you'll notice that the level cap for this expansion has been increased by 10 levels like all previous expansions, and is now capped at level 70.

After knowing the highest level of the new expansion, many players began to level up in the Dragon Isles. Considering that mechanical leveling will make players feel boring sooner or later, Blizzard has introduced a lot of new content and end-game content that is popular among WoW players in Dragonflight expansion.

However, many players don't know what can be done in the new expansion when they enter a new expansion. This leads to a problem. That is, when their first character hits level 70, they hang out on the Dragon Isles. Because they don't know what to do when they are at full level.

In fact, in WoW, full level only means that your journey has just begun. There are also countless adventures you can take if you want to make your character more powerful and popular. Next, I'll break down all the things you can do once you reach level 70 in Dragonflight. Whether your goal is to become the number one raider in the world or to level up your character as much as possible, doing these things will help you better achieve your goal.

Build Your Renown
In previous expansions, players can choose to continue to build their own reputation in the faction they belong to when the character is at full level to get more generous rewards. Dragonflight is no exception. However, this new piece of information introduced a new renown system. As you progress through the Dragon Isles, you'll slowly come into contact with the four main factions.

You start by finding out which faction you're in, and then you'll gain some reputation by completing quests. At the same time, every time you get 2500 reputation, you will get a renown level. These renown levels give you access to advanced gear, exclusive mounts, and items. You can also use them to provide supplies and buffs to other characters on your account.

So, what exactly can you do to gain renown? Specifically, you can choose to complete recurring content like World Quests, weekly reputation quests, community events, and more. Of course, if you've completed all quests in your faction, you can continue to access quests offered by other factions and build your renown within those factions.
Gear Up With Different Dungeons
By convention, if players want to get the best gear when opening a new expansion in World of Warcraft, they often choose to run Mythic dungeons and raiding to achieve this goal. But the current situation is rather special. Mythic+ dungeons and raids in Dragonflight won't be available until December 12th. So, instead of waiting, finish the lower-difficulty dungeons first to start building your gear.

There are a total of eight dungeons available in Dragonflight and include Normal, Heroic, and Mythic levels of difficulty. Each difficulty level represents a different level of gear. Specifically, the Normal dungeon rewards level 346 gear, the Heroic dungeon rewards level 359 gear, and Mythic rewards level 372 gear. By the time your gear is up, your character will be ready to start raiding as soon as Mythic+ dungeons and raids reach live servers.

Level Your Alt Characters
Once you have one character at level 70, it becomes much easier to level up other characters. Because, at this time, you already have a certain understanding of Dragon Isles. Also, "Adventure Mode" will become more accessible as you level up. Similar to Shadowlands' Threads of Fate, as long as alt characters land on Dragon Isles, they can explore any area on the region at will, as well as challenge various World Quests.

Leveling up characters has always been a core element of WoW. Dragonflight expansion takes this a step further. Now, the process of leveling up your character has been made easy and well worth your time to earn new rewards across classes or factions.

Of course, if you want to level your characters, get gear, and complete quests faster in World of Warcraft Dragonflight, WoW 10.0 Gold will be your best choice. Luckily, here you can buy WoW 10.0 Gold with cheap price here. Come and have a look!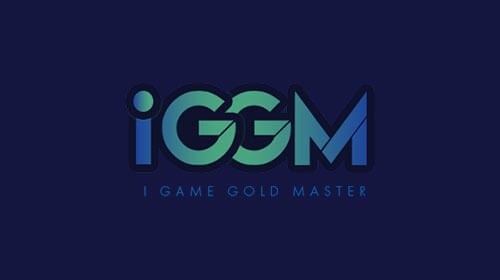 Tips For Leveling Up Quickly In WoW Dragonflight
With the release of World of Warcraft Dragonflight, more and more players have noticed that this expansion, like all WoW expansions before it, once again increases the player's maximum level cap from 60 to 70.

Especially the players who came back to the franchise. Because the highest level of Burning Crusade released before is 70. In fact, Blizzard has been gradually reducing the maximum level cap in order to simplify the increasingly complex leveling grind. Take Shadowlands, for example, the levels in this expansion dropped from 120 to 60.

If you have purchased World of Warcraft Dragonflight, you will find that this piece of expansion has changed a lot and added a lot of new content. When you have really experienced the expansion, you will find that the end-game raiding and dungeon content of WoW is actually what attracts you the most in this MMO.

However, if you want to get the end-game content, you'll first have to speed through Dragonflight's 10 new levels. Next, I will introduce to you some quick leveling tips.

If you are a loyal fan of WoW, you should know that each expansion contains different questlines. World of Warcraft Dragonflight is no exception. As long as you complete the main questlines in all new areas of the expansion, you can quickly level up. In addition, you should be able to help you speed up the leveling process through items and abilities.

Turn on War Mode In Stormwind Or Orgrimmar
First, you can head to Stormwind or Orgrimmar. No matter which location you choose, you will have War Mode enabled. Once this mode is turned on, PvP will follow. At this time, you need to always beware of opposing factions. Even so, it also increases your XP gain by 10% to 15% when you kill monsters and complete quests. And the extra XP buff you get can help you greatly speed up the process of questing.

Log Off In Inns Or Major Cities For Breaks
If you log off either in an inn or a major city, you will gain a rested bonus for it. But if you want to claim the reward, you must log off in these two places for several hours. When you kill monsters after getting this reward, you will find that the experience you gain will increase significantly. So, if you're feeling tired during leveling and want to take a break, make sure to park your character anywhere you can get a rested bonus.

Complete World Quests
Like previous WoW expansions, World of Warcraft Dragonflight actually includes World Quests. So, as you level up in the Dragon Isles, you'll also encounter World Quests. World quests usually appear in quest areas. You can see some yellow outlines around the mini-map, those are the World Quests you can choose from. As soon as you select one of these quests, the quest objectives will automatically appear on your UI. When you complete World Quests, it's easy to earn tons of XP and other potential rewards. In this way, your questing journey will be easier.

Equip Items In Your Guild
There are some special items in World of Warcraft. If you choose to equip these items when killing monsters or turning in quests, the experience you get will be further increased. If you're already in a Guild, make sure you buy your Guild's cloak and the Guild Banner from the vendor in Orgrimmar or Stormwind. If you want to spend a long time killing mobs in any area, you should definitely have these two items equipped. Because, you will get more XP for it.

Of course, in addition to the methods mentioned above, you can also choose to use WoW 10.0 Gold to help you level up quickly. Fortunately, you can buy WoW 10.0 Gold with cheap price here. In addition, you can also check news and guides of various games here. Act now!

TRUSTPILOT REVIEWS