WOW 10.0 Gold
SERVER
WOW 10.0 Gold US

WOW 10.0 Gold EU
All
A
B
C
D
E
F
G
H
I
J
K
L
M
N
O
P
Q
R
S
T
U
V
W
Y
Z
Aegwynn Alliance

Aegwynn Horde

Aerie Peak Alliance

Aerie Peak Horde

Agamaggan Alliance

Agamaggan Horde

Aggramar Alliance

Aggramar Horde

Akama Alliance

Akama Horde

Alexstrasza Alliance

Alexstrasza Horde

Alleria Alliance

Alleria Horde

Altar Of Storms Alliance

Altar Of Storms Horde

Alterac Mountains Alliance

Alterac Mountains Horde

Aman'Thul Alliance

Aman'Thul Horde

Andorhal Alliance

Andorhal Horde

Anetheron Alliance

Anetheron Horde

Antonidas Alliance

Antonidas Horde

Anub'arak Alliance

Anub'arak Horde

Anvilmar Alliance

Anvilmar Horde

Arathor Alliance

Arathor Horde

Archimonde Alliance

Archimonde Horde

Area 52 Alliance

Area 52 Horde

Argent Dawn Alliance

Argent Dawn Horde

Arthas Alliance

Arthas Horde

Arygos Alliance

Arygos Horde

Auchindoun Alliance

Auchindoun Horde

Azgalor Alliance

Azgalor Horde

Azjol Nerub Alliance

Azjol Nerub Horde

Azralon Alliance

Azralon Horde

Azshara Alliance

Azshara Horde

Azuremyst Alliance

Azuremyst Horde

Baelgun Alliance

Baelgun Horde

Balnazzar Alliance

Balnazzar Horde

Barthilas Alliance

Barthilas Horde

Black Dragonflight Alliance

Black Dragonflight Horde

Blackhand Alliance

Blackhand Horde

Blackrock Alliance

Blackrock Horde

Blackwater Raiders Alliance

Blackwater Raiders Horde

Blackwing Lair Alliance

Blackwing Lair Horde

Blade's Edge Alliance

Blade's Edge Horde

Bladefist Alliance

Bladefist Horde

Bleeding Hollow Alliance

Bleeding Hollow Horde

Blood Furnace Alliance

Blood Furnace Horde

Bloodhoof Alliance

Bloodhoof Horde

Bloodscalp Alliance

Bloodscalp Horde

Bonechewer Alliance

Bonechewer Horde

Borean Tundra Alliance

Borean Tundra Horde

Boulderfist Alliance

Boulderfist Horde

Bronzebeard Alliance

Bronzebeard Horde

Burning Blade Alliance

Burning Blade Horde

Burning PC Harvest Alliance

Burning PC Harvest Horde

Caelestrasz Alliance

Caelestrasz Horde

Cairne Alliance

Cairne Horde

Cenarion Circle Alliance

Cenarion Circle Horde

Cenarius Alliance

Cenarius Horde

Cho'gall Alliance

Cho'gall Horde

Chromaggus Alliance

Chromaggus Horde

Coilfang Alliance

Coilfang Horde

Crushridge Alliance

Crushridge Horde

Daggerspine Alliance

Daggerspine Horde

Dalaran Alliance

Dalaran Horde

Dalvengyr Alliance

Dalvengyr Horde

Dark Iron Alliance

Dark Iron Horde

Darkspear Alliance

Darkspear Horde

Darrowmere Alliance

Darrowmere Horde

Dath'Remar Alliance

Dath'Remar Horde

Dawnbringer Alliance

Dawnbringer Horde

Deathwing Alliance

Deathwing Horde

Demon Soul Alliance

Demon Soul Horde

Dentarg Alliance

Dentarg Horde

Destromath Alliance

Destromath Horde

Dethecus Alliance

Dethecus Horde

Detheroc Alliance

Detheroc Horde

Doomhammer Alliance

Doomhammer Horde

Draenor Alliance

Draenor Horde

DragonPSFour Harvest Alliance

DragonPSFour Harvest Horde

Dragonmaw Alliance

Dragonmaw Horde

Drak'Tharon Alliance

Drak'Tharon Horde

Drak'thul Alliance

Drak'thul Horde

Draka Alliance

Draka Horde

Drakkari Alliance

Drakkari Horde

Dreadmaul Alliance

Dreadmaul Horde

Drenden Alliance

Drenden Horde

Dunemaul Alliance

Dunemaul Horde

Durotan Alliance

Durotan Horde

Duskwood Alliance

Duskwood Horde

Earthen Ring Alliance

Earthen Ring Horde

Echo Isles Alliance

Echo Isles Horde

Eitrigg Alliance

Eitrigg Horde

Eldre'Thalas Alliance

Eldre'Thalas Horde

Elune Alliance

Elune Horde

Emerald Dream Alliance

Emerald Dream Horde

Eonar Alliance

Eonar Horde

Eredar Alliance

Eredar Horde

Executus Alliance

Executus Horde

Exodar Alliance

Exodar Horde

Farstriders Alliance

Farstriders Horde

Feathermoon Alliance

Feathermoon Horde

Fenris Alliance

Fenris Horde

Firetree Alliance

Firetree Horde

Fizzcrank Alliance

Fizzcrank Horde

Frostmane Alliance

Frostmane Horde

Frostmourne Alliance

Frostmourne Horde

Frostwolf Alliance

Frostwolf Horde

Galakrond Alliance

Galakrond Horde

Gallywix Alliance

Gallywix Horde

Garithos Alliance

Garithos Horde

Garona Alliance

Garona Horde

Garrosh Alliance

Garrosh Horde

Ghostlands Alliance

Ghostlands Horde

Gilneas Alliance

Gilneas Horde

Gnomeregan Alliance

Gnomeregan Horde

Goldrinn Alliance

Goldrinn Horde

Gorefiend Alliance

Gorefiend Horde

Gorgonnash Alliance

Gorgonnash Horde

Greymane Alliance

Greymane Horde

Grizzly Hills Alliance

Grizzly Hills Horde

Gul'dan Alliance

Gul'dan Horde

Gundrak Alliance

Gundrak Horde

Gurubashi Alliance

Gurubashi Horde

Hakkar Alliance

Hakkar Horde

Haomarush Alliance

Haomarush Horde

Hellscream Alliance

Hellscream Horde

Hydraxis Alliance

Hydraxis Horde

Hyjal Alliance

Hyjal Horde

Icecrown Alliance

Icecrown Horde

Illidan Alliance

Illidan Horde

Jaedenar Alliance

Jaedenar Horde

Jubei'Thos Alliance

Jubei'Thos Horde

Kael'thas Alliance

Kael'thas Horde

Kalecgos Alliance

Kalecgos Horde

Kargath Alliance

Kargath Horde

Kel'Thuzad Alliance

Kel'Thuzad Horde

Khadgar Alliance

Khadgar Horde

Khaz Modan Alliance

Khaz Modan Horde

Khaz'goroth Alliance

Khaz'goroth Horde

Kil'Jaeden Alliance

Kil'Jaeden Horde

Kilrogg Alliance

Kilrogg Horde

Kirin Tor Alliance

Kirin Tor Horde

Korgath Alliance

Korgath Horde

Korialstrasz Alliance

Korialstrasz Horde

Kul Tiras Alliance

Kul Tiras Horde

Laughing Skull Alliance

Laughing Skull Horde

Lethon Alliance

Lethon Horde

Lightbringer Alliance

Lightbringer Horde

Lightning's Blade Alliance

Lightning's Blade Horde

Lightninghoof Alliance

Lightninghoof Horde

Llane Alliance

Llane Horde

Lothar Alliance

Lothar Horde

Madoran Alliance

Madoran Horde

Maelstrom Alliance

Maelstrom Horde

Magtheridon Alliance

Magtheridon Horde

Maiev Alliance

Maiev Horde

Mal'Ganis Alliance

Mal'Ganis Horde

Malfurion Alliance

Malfurion Horde

Malorne Alliance

Malorne Horde

Malygos Alliance

Malygos Horde

Mannoroth Alliance

Mannoroth Horde

Medivh Alliance

Medivh Horde

Misha Alliance

Misha Horde

Mok'Nathal Alliance

Mok'Nathal Horde

Moon Guard Alliance

Moon Guard Horde

Moonrunner Alliance

Moonrunner Horde

Mug'thol Alliance

Mug'thol Horde

Muradin Alliance

Muradin Horde

Nagrand Alliance

Nagrand Horde

Nathrezim Alliance

Nathrezim Horde

Nazgrel Alliance

Nazgrel Horde

Nazjatar Alliance

Nazjatar Horde

Nemesis Alliance

Nemesis Horde

Ner'Zhul Alliance

Ner'Zhul Horde

Nesingwary Alliance

Nesingwary Horde

Nordrassil Alliance

Nordrassil Horde

Norgannon Alliance

Norgannon Horde

Onyxia Alliance

Onyxia Horde

Perenolde Alliance

Perenolde Horde

Proudmoore Alliance

Proudmoore Horde

Quel'dorei Alliance

Quel'dorei Horde

Quel'Thalas Alliance

Quel'Thalas Horde

Ragnaros Alliance

Ragnaros Horde

Ravencrest Alliance

Ravencrest Horde

Ravenholdt Alliance

Ravenholdt Horde

Rexxar Alliance

Rexxar Horde

Rivendare Alliance

Rivendare Horde

Runetotem Alliance

Runetotem Horde

Sargeras Alliance

Sargeras Horde

Saurfang Alliance

Saurfang Horde

Scarlet Crusade Alliance

Scarlet Crusade Horde

Scilla Alliance

Scilla Horde

Sen'Jin Alliance

Sen'Jin Horde

Sentinels Alliance

Sentinels Horde

Shadow Council Alliance

Shadow Council Horde

Shadow Moon Alliance

Shadow Moon Horde

Shadowsong Alliance

Shadowsong Horde

Shandris Alliance

Shandris Horde

Shattered Halls Alliance

Shattered Halls Horde

Shattered Hand Alliance

Shattered Hand Horde

Shu'halo Alliance

Shu'halo Horde

Silver Hand Alliance

Silver Hand Horde

Silvermoon Alliance

Silvermoon Horde

Sisters Of Elune Alliance

Sisters Of Elune Horde

Skullcrusher Alliance

Skullcrusher Horde

Skywall Alliance

Skywall Horde

Smolderthorn Alliance

Smolderthorn Horde

Spinebreaker Alliance

Spinebreaker Horde

Spirestone Alliance

Spirestone Horde

Staghelm Alliance

Staghelm Horde

Steamwheedle Cartel Alliance

Steamwheedle Cartel Horde

Stonemaul Alliance

Stonemaul Horde

Stormrage Alliance

Stormrage Horde

Stormreaver Alliance

Stormreaver Horde

Stormscale Alliance

Stormscale Horde

Suramar Alliance

Suramar Horde

Tanaris Alliance

Tanaris Horde

Terenas Alliance

Terenas Horde

Terokkar Alliance

Terokkar Horde

Thaurissan Alliance

Thaurissan Horde

The Forgotten Coast Alliance

The Forgotten Coast Horde

The Scryers Alliance

The Scryers Horde

The Underbog Alliance

The Underbog Horde

The Venture Co Alliance

The Venture Co Horde

Thorium Brotherhood Alliance

Thorium Brotherhood Horde

Thrall Alliance

Thrall Horde

Thunderhorn Alliance

Thunderhorn Horde

Thunderlord Alliance

Thunderlord Horde

Tichondrius Alliance

Tichondrius Horde

Tol Barad Alliance

Tol Barad Horde

Tortheldrin Alliance

Tortheldrin Horde

Trollbane Alliance

Trollbane Horde

Turalyon Alliance

Turalyon Horde

Twisting Nether Alliance

Twisting Nether Horde

Uldaman Alliance

Uldaman Horde

Uldum Alliance

Uldum Horde

Undermine Alliance

Undermine Horde

Ursin Alliance

Ursin Horde

Uther Alliance

Uther Horde

Vashj Alliance

Vashj Horde

Vek'nilash Alliance

Vek'nilash Horde

Velen Alliance

Velen Horde

Warsong Alliance

Warsong Horde

Whisperwind Alliance

Whisperwind Horde

Wildhammer Alliance

Wildhammer Horde

Windrunner Alliance

Windrunner Horde

Winterhoof Alliance

Winterhoof Horde

Wyrmrest Accord Alliance

Wyrmrest Accord Horde

Ysera Alliance

Ysera Horde

Ysondre Alliance

Ysondre Horde

Zangarmarsh Alliance

Zangarmarsh Horde

Zul'jin Alliance

Zul'jin Horde

Zuluhed Alliance

Zuluhed Horde
All
A
B
C
D
E
F
G
H
I
J
K
L
M
N
O
P
Q
R
S
T
U
V
W
X
Y
Z
Aegwynn Alliance

Aegwynn Horde

Aerie Peak Alliance

Aerie Peak Horde

Agamaggan Alliance

Agamaggan Horde

Aggra Alliance

Aggra Horde

Aggramar Alliance

Aggramar Horde

Ahn'Qiraj Alliance

Ahn'Qiraj Horde

Al'Akir Alliance

Al'Akir Horde

Alexstrasza Alliance

Alexstrasza Horde

Alleria Alliance

Alleria Horde

Alonsus Alliance

Alonsus Horde

Aman'Thul Alliance

Aman'Thul Horde

Ambossar Alliance

Ambossar Horde

Anachronos Alliance

Anachronos Horde

Anetheron Alliance

Anetheron Horde

Antonidas Alliance

Antonidas Horde

Anub'arak Alliance

Anub'arak Horde

Anvilmar Alliance

Anvilmar Horde

Arak-Arahm Alliance

Arak-Arahm Horde

Arathi Alliance

Arathi Horde

Arathor Alliance

Arathor Horde

Archimonde Alliance

Archimonde Horde

Area 52 Alliance

Area 52 Horde

Argent Dawn Alliance

Argent Dawn Horde

Arthas Alliance

Arthas Horde

Arygos Alliance

Arygos Horde

Aszune Alliance

Aszune Horde

Auchindoun Alliance

Auchindoun Horde

Azjol-Nerub Alliance

Azjol-Nerub Horde

Azshara Alliance

Azshara Horde

Azuremyst Alliance

Azuremyst Horde

Baelgun Alliance

Baelgun Horde

Balnazzar Alliance

Balnazzar Horde

Blackhand Alliance

Blackhand Horde

Blackmoore Alliance

Blackmoore Horde

Blackrock Alliance

Blackrock Horde

Blade's Edge Alliance

Blade's Edge Horde

Bladefist Alliance

Bladefist Horde

Bloodfeather Alliance

Bloodfeather Horde

Bloodhoof Alliance

Bloodhoof Horde

Bloodscalp Alliance

Bloodscalp Horde

Blutkessel Alliance

Blutkessel Horde

Boulderfist Alliance

Boulderfist Horde

Bronze Dragonflight Alliance

Bronze Dragonflight Horde

Bronzebeard Alliance

Bronzebeard Horde

Burning Blade Alliance

Burning Blade Horde

Burning PC Harvest Alliance

Burning PC Harvest Horde

Burning Steppes Alliance

Burning Steppes Horde

C'Thun Alliance

C'Thun Horde

Chamber Of Aspects Alliance

Chamber Of Aspects Horde

Chants Eternels Alliance

Chants Eternels Horde

Cho'gall Alliance

Cho'gall Horde

Chromaggus Alliance

Chromaggus Horde

Colinas Pardas Alliance

Colinas Pardas Horde

Confrerie Du Thorium Alliance

Confrerie Du Thorium Horde

Conseil Des Ombres Alliance

Conseil Des Ombres Horde

Crushridge Alliance

Crushridge Horde

Culte De La Rive Noire Alliance

Culte De La Rive Noire Horde

Daggerspine Alliance

Daggerspine Horde

Dalaran Alliance

Dalaran Horde

Dalvengyr Alliance

Dalvengyr Horde

Darkmoon Faire Alliance

Darkmoon Faire Horde

Darksorrow Alliance

Darksorrow Horde

Darkspear Alliance

Darkspear Horde

Das Konsortium Alliance

Das Konsortium Horde

Das Syndikat Alliance

Das Syndikat Horde

Deathwing Alliance

Deathwing Horde

Defias Brotherhood Alliance

Defias Brotherhood Horde

Dentarg Alliance

Dentarg Horde

Der Abyssische Rat Alliance

Der Abyssische Rat Horde

Der Mithrilorden Alliance

Der Mithrilorden Horde

Der Rat Von Dalaran Alliance

Der Rat Von Dalaran Horde

Destromath Alliance

Destromath Horde

Dethecus Alliance

Dethecus Horde

Die Aldor Alliance

Die Aldor Horde

Die Arguswacht Alliance

Die Arguswacht Horde

Die Ewige Wacht Alliance

Die Ewige Wacht Horde

Die Nachtwache Alliance

Die Nachtwache Horde

Die Silberne Hand Alliance

Die Silberne Hand Horde

Die Todeskrallen Alliance

Die Todeskrallen Horde

Doomhammer Alliance

Doomhammer Horde

Draenor Alliance

Draenor Horde

DragonPSFour Harvest Alliance

DragonPSFour Harvest Horde

Dragonmaw Alliance

Dragonmaw Horde

Drak'thul Alliance

Drak'thul Horde

Drek'Thar Alliance

Drek'Thar Horde

Dun Modr Alliance

Dun Modr Horde

Dun Morogh Alliance

Dun Morogh Horde

Dunemaul Alliance

Dunemaul Horde

Durotan Alliance

Durotan Horde

Earthen Ring Alliance

Earthen Ring Horde

Echsenkessel Alliance

Echsenkessel Horde

Eitrigg Alliance

Eitrigg Horde

Eldre'Thalas Alliance

Eldre'Thalas Horde

Elune Alliance

Elune Horde

Emerald Dream Alliance

Emerald Dream Horde

Emeriss Alliance

Emeriss Horde

Eonar Alliance

Eonar Horde

Eredar Alliance

Eredar Horde

Executus Alliance

Executus Horde

Exodar Alliance

Exodar Horde

Festung Der Stürme Alliance

Festung Der Stürme Horde

Forscherliga Alliance

Forscherliga Horde

Frostmane Alliance

Frostmane Horde

Frostmourne Alliance

Frostmourne Horde

Frostwhisper Alliance

Frostwhisper Horde

Frostwolf Alliance

Frostwolf Horde

Garona Alliance

Garona Horde

Garrosh Alliance

Garrosh Horde

Genjuros Alliance

Genjuros Horde

Ghostlands Alliance

Ghostlands Horde

Gilneas Alliance

Gilneas Horde

Gorgonnash Alliance

Gorgonnash Horde

Grim Batol Alliance

Grim Batol Horde

Gul'dan Alliance

Gul'dan Horde

Hakkar Alliance

Hakkar Horde

Haomarush Alliance

Haomarush Horde

Hellfire Alliance

Hellfire Horde

Hellscream Alliance

Hellscream Horde

Hyjal Alliance

Hyjal Horde

Illidan Alliance

Illidan Horde

Jaedenar Alliance

Jaedenar Horde

Kael'Thas Alliance

Kael'Thas Horde

Karazhan Alliance

Karazhan Horde

Kargath Alliance

Kargath Horde

Kazzak Alliance

Kazzak Horde

Kel'Thuzad Alliance

Kel'Thuzad Horde

Khadgar Alliance

Khadgar Horde

Khaz Modan Alliance

Khaz Modan Horde

Khaz'goroth Alliance

Khaz'goroth Horde

Kil'Jaeden Alliance

Kil'Jaeden Horde

Kilrogg Alliance

Kilrogg Horde

Kirin Tor Alliance

Kirin Tor Horde

Kor'gall Alliance

Kor'gall Horde

Krag'jin Alliance

Krag'jin Horde

Krasus Alliance

Krasus Horde

Kul Tiras Alliance

Kul Tiras Horde

Kult Der Verdammten Alliance

Kult Der Verdammten Horde

La Croisade Écarlate Alliance

La Croisade Écarlate Horde

Laughing Skull Alliance

Laughing Skull Horde

Les Clairvoyants Alliance

Les Clairvoyants Horde

Les Sentinelles Alliance

Les Sentinelles Horde

Lightbringer Alliance

Lightbringer Horde

Lightning's Blade Alliance

Lightning's Blade Horde

Lordaeron Alliance

Lordaeron Horde

Los Errantes Alliance

Los Errantes Horde

Lothar Alliance

Lothar Horde

Madmortem Alliance

Madmortem Horde

Magtheridon Alliance

Magtheridon Horde

Mal'Ganis Alliance

Mal'Ganis Horde

Malfurion Alliance

Malfurion Horde

Malorne Alliance

Malorne Horde

Malygos Alliance

Malygos Horde

Mannoroth Alliance

Mannoroth Horde

Marecage De Zangar Alliance

Marecage De Zangar Horde

Mazrigos Alliance

Mazrigos Horde

Medivh Alliance

Medivh Horde

Minahonda Alliance

Minahonda Horde

Molten Core Alliance

Molten Core Horde

Moonglade Alliance

Moonglade Horde

Mug'thol Alliance

Mug'thol Horde

Nagrand Alliance

Nagrand Horde

Nathrezim Alliance

Nathrezim Horde

Naxxramas Alliance

Naxxramas Horde

Nazjatar Alliance

Nazjatar Horde

Nefarian Alliance

Nefarian Horde

Nemesis Alliance

Nemesis Horde

Neptulon Alliance

Neptulon Horde

Ner'zhul Alliance

Ner'zhul Horde

Nera'thor Alliance

Nera'thor Horde

Nethersturm Alliance

Nethersturm Horde

Nordrassil Alliance

Nordrassil Horde

Norgannon Alliance

Norgannon Horde

Nozdormu Alliance

Nozdormu Horde

Onyxia Alliance

Onyxia Horde

Outland Alliance

Outland Horde

Perenolde Alliance

Perenolde Horde

Pierre Farines Alliance

Pierre Farines Horde

Pozzo Dell'Eternita Alliance

Pozzo Dell'Eternita Horde

Proudmoore Alliance

Proudmoore Horde

Quel'Thalas Alliance

Quel'Thalas Horde

Ragnaros Alliance

Ragnaros Horde

Rajaxx Alliance

Rajaxx Horde

Rashgarroth Alliance

Rashgarroth Horde

Ravencrest Alliance

Ravencrest Horde

Ravenholdt Alliance

Ravenholdt Horde

Rexxar Alliance

Rexxar Horde

Runetotem Alliance

Runetotem Horde

Sanguino Alliance

Sanguino Horde

Sargeras Alliance

Sargeras Horde

Saurfang Alliance

Saurfang Horde

Scarshield PC Harvest Alliance

Scarshield PC Harvest Horde

Sen'jin Alliance

Sen'jin Horde

Shadow Moon Alliance

Shadow Moon Horde

Shadowsong Alliance

Shadowsong Horde

Shattered Halls Alliance

Shattered Halls Horde

Shattered Hand Alliance

Shattered Hand Horde

Shattrath Alliance

Shattrath Horde

Shen'dralar Alliance

Shen'dralar Horde

Silvermoon Alliance

Silvermoon Horde

Sinstralis Alliance

Sinstralis Horde

Skullcrusher Alliance

Skullcrusher Horde

Spinebreaker Alliance

Spinebreaker Horde

Sporeggar Alliance

Sporeggar Horde

Steamwheedle Cartel Alliance

Steamwheedle Cartel Horde

Stonemaul Alliance

Stonemaul Horde

Stormrage Alliance

Stormrage Horde

Stormreaver Alliance

Stormreaver Horde

Stormscale Alliance

Stormscale Horde

Sunstrider Alliance

Sunstrider Horde

Suramar Alliance

Suramar Horde

Sylvanas Alliance

Sylvanas Horde

Taerar Alliance

Taerar Horde

Talnivarr Alliance

Talnivarr Horde

Tarren Mill Alliance

Tarren Mill Horde

Teldrassil Alliance

Teldrassil Horde

Temple Noir Alliance

Temple Noir Horde

Terenas Alliance

Terenas Horde

Terokkar Alliance

Terokkar Horde

Terrordar Alliance

Terrordar Horde

The Maelstrom Alliance

The Maelstrom Horde

The Sha'tar Alliance

The Sha'tar Horde

The Venture Co. Alliance

The Venture Co. Horde

Theradras Alliance

Theradras Horde

Thrall Alliance

Thrall Horde

Throk'Feroth Alliance

Throk'Feroth Horde

Thunderhorn Alliance

Thunderhorn Horde

Tichondrius Alliance

Tichondrius Horde

Tirion Alliance

Tirion Horde

Todeswache Alliance

Todeswache Horde

Trollbane Alliance

Trollbane Horde

Turalyon Alliance

Turalyon Horde

Twilight's Hammer Alliance

Twilight's Hammer Horde

Twisting Nether Alliance

Twisting Nether Horde

Tyrande Alliance

Tyrande Horde

Uldaman Alliance

Uldaman Horde

Ulduar Alliance

Ulduar Horde

Uldum Alliance

Uldum Horde

Un'Goro Alliance

Un'Goro Horde

Varimathras Alliance

Varimathras Horde

Vashj Alliance

Vashj Horde

Vek'lor Alliance

Vek'lor Horde

Vek'nilash Alliance

Vek'nilash Horde

Vol'jin Alliance

Vol'jin Horde

Well Of Eternity Alliance

Well Of Eternity Horde

Wildhammer Alliance

Wildhammer Horde

Wrathbringer Alliance

Wrathbringer Horde

Xavius Alliance

Xavius Horde

Ysera Alliance

Ysera Horde

Ysondre Alliance

Ysondre Horde

Zenedar Alliance

Zenedar Horde

Zirkel Des Cenarius Alliance

Zirkel Des Cenarius Horde

Zul'jin Alliance

Zul'jin Horde

Zuluhed Alliance

Zuluhed Horde
WHY CHOOSE IGGM.COM?
BEST PRICE

We're checking with the Market Prices every day to provide you the best Prices.

SECURITY GUARANTEE

IGGM Provide 100% secure online payment system. The most professional game service provider guarantee the security of products.

INSTANT DELIVERY

We have been committed to providing customers with fast delivery and outstanding service. Usually delivering the order within minutes or 24 hours at most.

100% REFUND

Received what you purchased or the refund. Once your order is delayed or undeliverable, we are 100% guaranteed to refund your money.

24/7 SUPPORT

Our manager will answer all your questions and will be available at any moment.

GREAT DISCOUNT

Become the VIP member of IGGM to gain up to 5% Discount.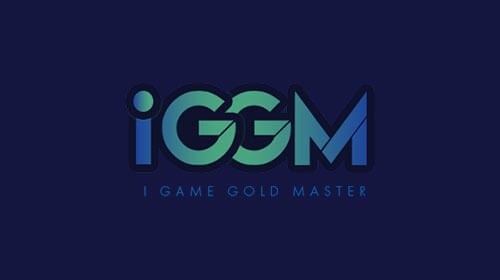 WOW: Dragonflight Patch 10.0.7 Details
While a World of Warcraft release date is still undecided, World of Warcraft: Dragonflight's next patch, 10.0.7, is already being tested on the PTR.
According to World of Warcraft's roadmap, they will release it this spring. The new patch will introduce a host of new content while continuing to expand on Dragon Isles story. This looks very interesting, and I believe it will not keep players waiting too long.
Patch 10.0.7 is the second patch for World of Warcraft: Dragonflight, and not only will the original setting be adjusted, but it will also introduce a brand new area, new armor sets, new story missions, and a brand new faction.
Forbidden Reach
The latest feature that patch 10.0.7 will introduce is Forbidden Reach. I originally intended forbidden Reach to be the location where Dracthyr Evokers introduced players to the questline, but with this update, it will appear as the highest level area for players to explore.
Not only will there be a new main story line in this area, but they will add some new features that players can use at will. At the same time, there will be new Dragonriding Races, a brand-new Mega-Storm event and pet battle activities waiting for players to take part.
Zskera Vault is probably one of players' favorite parts of Forbidden Reach. Players can randomly enter a treasure room here every week. There is a mystery in the treasure room. Players need to successfully kill the monsters in the treasure room before solving the mystery.
Players can receive weekly Vault quests from the black dragon Voraxian. While completing this task, players will also learn about the history of this place and unlock the secrets of the past. Players can get Onyx Annulet equipment and empower it through Primordial Stones.
Heritage Armor
Patch 10.0.7 also introduces two new Heritage Armor sets. After reaching Level 50 in Exalted in Stormwind, players can receive a new quest from Master Matthias Shaw. This task will lead the player back to the dark past of Stormwind, and the player also assumes the responsibility of defending Stormwind.
After players complete the task here, they will receive Heritage Armor launched this time as a reward. These Armor outfits may have been influenced by Warcraft 3: Orcs & Humans, and players are advised to gain these two sets of Heritage Armor as soon as possible.
If you can't complete the task temporarily or want to get Heritage Armor equipment as soon as possible, you can also exchange for this equipment by getting enough WOW 10.0 Gold.
Some Orc players can also get Heritage Armor if they can reach Level 50 in Exalted in Orgrimmar. Players will receive a task at Eitrigg, which is to help Eitrigg bring Kosh'harg Festival back to Old Draenor. Of course, Orc players should never miss this Heritage Armors.
Brand-New Story Line
Besides exploring the new Forbidden Reach, players can also take on recent adventures with Baine Bloodhoof.
We have excluded Baine in Shadowlands, and the player's new task is to help Baine return to the center of Shadowlands. Players will set off with Baine to Ohn'ahran Plains in search of one of its old friends. During the journey, the player will also learn about the relevant storyline.
World of Warcraft added a lot of new content in patch 10.0.7. Even though this isn't a major patch, Dragonflight players still have something to look forward to in this update.
Dragonflight is one of the most expected comebacks to date, and hopefully the update to patch 10.0.7 will remind players of why they fell in love with Azeroth in the first place. Hope you have fun.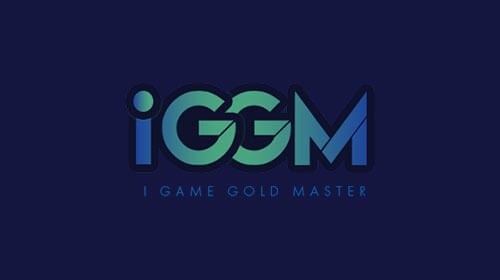 WOW: Patch 10.0.7 Tips for Release Date
The toy data that players just discovered from World of WarCraft's Public Test Realm may give players a hint when the next Dragonflight Patch will be released.
If players see any signs of an update through this holiday-themed toy, then World of WarCraft players won't have to think that the next Dragonflight patch update is too far away.
At present, World of WarCraft is developing Patch 10.0.7. And this new Patch is mainly updated from Vault of the Incarnates Raid so far.
Through the repetitive data test conducted on World of WarCraft PTR, you can also know that players need to return to Forbidden Reach to learn more about the history of Black DragonFlight and Dracthyr, while experiencing the new Heritage Armor Quests For ORCS and Humans.
In the most recent PTR Patch, players also discovered that one item gave them a hint when this updated patch would arrive. Drake's Big Basket of Eggs is a newly launched toy. After players collect enough, their Dragonriding Drake will receive a basket accessory filled with various Easter egg rewards.
This item needs to be collected by players during Noblegarden, World of WarCraft's Easter holiday event, from April 10th to April 17th. As a result, many players have speculated that it may launch the new Patch during the weekly reset on April 4, the week before this holiday event.
Surprisingly, this guess had cleverly coincided with the recent 2023 route map released by World of WarCraft. In their roadmap, the developers also stated that the new Patch 10.0.7 will be released in the spring of 2023, and will also be released in the holiday update. Aside from the new Noblegarden event, April will be the perfect time for Patch 10.0.7 to go live.
At the same time, the route diagram also sets up the launch date of DragonFlight Patch 10.1 between spring and summer in 2023. Of course, if Patch 10.0.7 is indeed released in early April, the player can also rest assured that Patch 10.1 will be launched in June or July, followed by Patch 10.1.5, and will also be 2023 at 2023 Published at the end of the summer.
The predicted update schedule reserves about two months between each update, which is perfectly matched with the previously released roadmap and general patch release rhythm.
If this recent news is not enough to surprise you, Drake's Big Basket of Eggs will also surprise you. In addition to the cute appearance of this toy itself, this toy is also the key to opening more festivals decoration doors.
Also Read: How To Take Part In Community Feasts In WoW Dragonflight?
In the future, players will see more cute jewelry, even new dragon mounts. It's like candy basket decorations during Halloween theme activities or Santa Claus hats to players during Christmas.
Of course, if the player wants to get or collect these decorations as soon as possible, you can also choose to get enough WOW 10.0 Gold on IGGM.com to redeem the decoration. I hope you can play happily.
TRUSTPILOT REVIEWS