WOW Dragonflight Gold
Server
WOW Dragonflight Gold US

WOW Dragonflight Gold EU
All
A
B
C
D
E
F
G
H
I
J
K
L
M
N
O
P
Q
R
S
T
U
V
W
Y
Z
Aegwynn Alliance

Aegwynn Horde

Aerie Peak Alliance

Aerie Peak Horde

Agamaggan Alliance

Agamaggan Horde

Aggramar Alliance

Aggramar Horde

Akama Alliance

Akama Horde

Alexstrasza Alliance

Alexstrasza Horde

Alleria Alliance

Alleria Horde

Altar Of Storms Alliance

Altar Of Storms Horde

Alterac Mountains Alliance

Alterac Mountains Horde

Aman'Thul Alliance

Aman'Thul Horde

Andorhal Alliance

Andorhal Horde

Anetheron Alliance

Anetheron Horde

Antonidas Alliance

Antonidas Horde

Anub'arak Alliance

Anub'arak Horde

Anvilmar Alliance

Anvilmar Horde

Arathor Alliance

Arathor Horde

Archimonde Alliance

Archimonde Horde

Area 52 Alliance

Area 52 Horde

Argent Dawn Alliance

Argent Dawn Horde

Arthas Alliance

Arthas Horde

Arygos Alliance

Arygos Horde

Auchindoun Alliance

Auchindoun Horde

Azgalor Alliance

Azgalor Horde

Azjol Nerub Alliance

Azjol Nerub Horde

Azralon Alliance

Azralon Horde

Azshara Alliance

Azshara Horde

Azuremyst Alliance

Azuremyst Horde

Baelgun Alliance

Baelgun Horde

Balnazzar Alliance

Balnazzar Horde

Barthilas Alliance

Barthilas Horde

Black Dragonflight Alliance

Black Dragonflight Horde

Blackhand Alliance

Blackhand Horde

Blackrock Alliance

Blackrock Horde

Blackwater Raiders Alliance

Blackwater Raiders Horde

Blackwing Lair Alliance

Blackwing Lair Horde

Blade's Edge Alliance

Blade's Edge Horde

Bladefist Alliance

Bladefist Horde

Bleeding Hollow Alliance

Bleeding Hollow Horde

Blood Furnace Alliance

Blood Furnace Horde

Bloodhoof Alliance

Bloodhoof Horde

Bloodscalp Alliance

Bloodscalp Horde

Bonechewer Alliance

Bonechewer Horde

Borean Tundra Alliance

Borean Tundra Horde

Boulderfist Alliance

Boulderfist Horde

Bronzebeard Alliance

Bronzebeard Horde

Burning Blade Alliance

Burning Blade Horde

Burning PC Harvest Alliance

Burning PC Harvest Horde

Caelestrasz Alliance

Caelestrasz Horde

Cairne Alliance

Cairne Horde

Cenarion Circle Alliance

Cenarion Circle Horde

Cenarius Alliance

Cenarius Horde

Cho'gall Alliance

Cho'gall Horde

Chromaggus Alliance

Chromaggus Horde

Coilfang Alliance

Coilfang Horde

Crushridge Alliance

Crushridge Horde

Daggerspine Alliance

Daggerspine Horde

Dalaran Alliance

Dalaran Horde

Dalvengyr Alliance

Dalvengyr Horde

Dark Iron Alliance

Dark Iron Horde

Darkspear Alliance

Darkspear Horde

Darrowmere Alliance

Darrowmere Horde

Dath'Remar Alliance

Dath'Remar Horde

Dawnbringer Alliance

Dawnbringer Horde

Deathwing Alliance

Deathwing Horde

Demon Soul Alliance

Demon Soul Horde

Dentarg Alliance

Dentarg Horde

Destromath Alliance

Destromath Horde

Dethecus Alliance

Dethecus Horde

Detheroc Alliance

Detheroc Horde

Doomhammer Alliance

Doomhammer Horde

Draenor Alliance

Draenor Horde

DragonPSFour Harvest Alliance

DragonPSFour Harvest Horde

Dragonmaw Alliance

Dragonmaw Horde

Drak'Tharon Alliance

Drak'Tharon Horde

Drak'thul Alliance

Drak'thul Horde

Draka Alliance

Draka Horde

Drakkari Alliance

Drakkari Horde

Dreadmaul Alliance

Dreadmaul Horde

Drenden Alliance

Drenden Horde

Dunemaul Alliance

Dunemaul Horde

Durotan Alliance

Durotan Horde

Duskwood Alliance

Duskwood Horde

Earthen Ring Alliance

Earthen Ring Horde

Echo Isles Alliance

Echo Isles Horde

Eitrigg Alliance

Eitrigg Horde

Eldre'Thalas Alliance

Eldre'Thalas Horde

Elune Alliance

Elune Horde

Emerald Dream Alliance

Emerald Dream Horde

Eonar Alliance

Eonar Horde

Eredar Alliance

Eredar Horde

Executus Alliance

Executus Horde

Exodar Alliance

Exodar Horde

Farstriders Alliance

Farstriders Horde

Feathermoon Alliance

Feathermoon Horde

Fenris Alliance

Fenris Horde

Firetree Alliance

Firetree Horde

Fizzcrank Alliance

Fizzcrank Horde

Frostmane Alliance

Frostmane Horde

Frostmourne Alliance

Frostmourne Horde

Frostwolf Alliance

Frostwolf Horde

Galakrond Alliance

Galakrond Horde

Gallywix Alliance

Gallywix Horde

Garithos Alliance

Garithos Horde

Garona Alliance

Garona Horde

Garrosh Alliance

Garrosh Horde

Ghostlands Alliance

Ghostlands Horde

Gilneas Alliance

Gilneas Horde

Gnomeregan Alliance

Gnomeregan Horde

Goldrinn Alliance

Goldrinn Horde

Gorefiend Alliance

Gorefiend Horde

Gorgonnash Alliance

Gorgonnash Horde

Greymane Alliance

Greymane Horde

Grizzly Hills Alliance

Grizzly Hills Horde

Gul'dan Alliance

Gul'dan Horde

Gundrak Alliance

Gundrak Horde

Gurubashi Alliance

Gurubashi Horde

Hakkar Alliance

Hakkar Horde

Haomarush Alliance

Haomarush Horde

Hellscream Alliance

Hellscream Horde

Hydraxis Alliance

Hydraxis Horde

Hyjal Alliance

Hyjal Horde

Icecrown Alliance

Icecrown Horde

Illidan Alliance

Illidan Horde

Jaedenar Alliance

Jaedenar Horde

Jubei'Thos Alliance

Jubei'Thos Horde

Kael'thas Alliance

Kael'thas Horde

Kalecgos Alliance

Kalecgos Horde

Kargath Alliance

Kargath Horde

Kel'Thuzad Alliance

Kel'Thuzad Horde

Khadgar Alliance

Khadgar Horde

Khaz Modan Alliance

Khaz Modan Horde

Khaz'goroth Alliance

Khaz'goroth Horde

Kil'Jaeden Alliance

Kil'Jaeden Horde

Kilrogg Alliance

Kilrogg Horde

Kirin Tor Alliance

Kirin Tor Horde

Korgath Alliance

Korgath Horde

Korialstrasz Alliance

Korialstrasz Horde

Kul Tiras Alliance

Kul Tiras Horde

Laughing Skull Alliance

Laughing Skull Horde

Lethon Alliance

Lethon Horde

Lightbringer Alliance

Lightbringer Horde

Lightning's Blade Alliance

Lightning's Blade Horde

Lightninghoof Alliance

Lightninghoof Horde

Llane Alliance

Llane Horde

Lothar Alliance

Lothar Horde

Madoran Alliance

Madoran Horde

Maelstrom Alliance

Maelstrom Horde

Magtheridon Alliance

Magtheridon Horde

Maiev Alliance

Maiev Horde

Mal'Ganis Alliance

Mal'Ganis Horde

Malfurion Alliance

Malfurion Horde

Malorne Alliance

Malorne Horde

Malygos Alliance

Malygos Horde

Mannoroth Alliance

Mannoroth Horde

Medivh Alliance

Medivh Horde

Misha Alliance

Misha Horde

Mok'Nathal Alliance

Mok'Nathal Horde

Moon Guard Alliance

Moon Guard Horde

Moonrunner Alliance

Moonrunner Horde

Mug'thol Alliance

Mug'thol Horde

Muradin Alliance

Muradin Horde

Nagrand Alliance

Nagrand Horde

Nathrezim Alliance

Nathrezim Horde

Nazgrel Alliance

Nazgrel Horde

Nazjatar Alliance

Nazjatar Horde

Nemesis Alliance

Nemesis Horde

Ner'Zhul Alliance

Ner'Zhul Horde

Nesingwary Alliance

Nesingwary Horde

Nordrassil Alliance

Nordrassil Horde

Norgannon Alliance

Norgannon Horde

Onyxia Alliance

Onyxia Horde

Perenolde Alliance

Perenolde Horde

Proudmoore Alliance

Proudmoore Horde

Quel'dorei Alliance

Quel'dorei Horde

Quel'Thalas Alliance

Quel'Thalas Horde

Ragnaros Alliance

Ragnaros Horde

Ravencrest Alliance

Ravencrest Horde

Ravenholdt Alliance

Ravenholdt Horde

Rexxar Alliance

Rexxar Horde

Rivendare Alliance

Rivendare Horde

Runetotem Alliance

Runetotem Horde

Sargeras Alliance

Sargeras Horde

Saurfang Alliance

Saurfang Horde

Scarlet Crusade Alliance

Scarlet Crusade Horde

Scilla Alliance

Scilla Horde

Sen'Jin Alliance

Sen'Jin Horde

Sentinels Alliance

Sentinels Horde

Shadow Council Alliance

Shadow Council Horde

Shadow Moon Alliance

Shadow Moon Horde

Shadowsong Alliance

Shadowsong Horde

Shandris Alliance

Shandris Horde

Shattered Halls Alliance

Shattered Halls Horde

Shattered Hand Alliance

Shattered Hand Horde

Shu'halo Alliance

Shu'halo Horde

Silver Hand Alliance

Silver Hand Horde

Silvermoon Alliance

Silvermoon Horde

Sisters Of Elune Alliance

Sisters Of Elune Horde

Skullcrusher Alliance

Skullcrusher Horde

Skywall Alliance

Skywall Horde

Smolderthorn Alliance

Smolderthorn Horde

Spinebreaker Alliance

Spinebreaker Horde

Spirestone Alliance

Spirestone Horde

Staghelm Alliance

Staghelm Horde

Steamwheedle Cartel Alliance

Steamwheedle Cartel Horde

Stonemaul Alliance

Stonemaul Horde

Stormrage Alliance

Stormrage Horde

Stormreaver Alliance

Stormreaver Horde

Stormscale Alliance

Stormscale Horde

Suramar Alliance

Suramar Horde

Tanaris Alliance

Tanaris Horde

Terenas Alliance

Terenas Horde

Terokkar Alliance

Terokkar Horde

Thaurissan Alliance

Thaurissan Horde

The Forgotten Coast Alliance

The Forgotten Coast Horde

The Scryers Alliance

The Scryers Horde

The Underbog Alliance

The Underbog Horde

The Venture Co Alliance

The Venture Co Horde

Thorium Brotherhood Alliance

Thorium Brotherhood Horde

Thrall Alliance

Thrall Horde

Thunderhorn Alliance

Thunderhorn Horde

Thunderlord Alliance

Thunderlord Horde

Tichondrius Alliance

Tichondrius Horde

Tol Barad Alliance

Tol Barad Horde

Tortheldrin Alliance

Tortheldrin Horde

Trollbane Alliance

Trollbane Horde

Turalyon Alliance

Turalyon Horde

Twisting Nether Alliance

Twisting Nether Horde

Uldaman Alliance

Uldaman Horde

Uldum Alliance

Uldum Horde

Undermine Alliance

Undermine Horde

Ursin Alliance

Ursin Horde

Uther Alliance

Uther Horde

Vashj Alliance

Vashj Horde

Vek'nilash Alliance

Vek'nilash Horde

Velen Alliance

Velen Horde

Warsong Alliance

Warsong Horde

Whisperwind Alliance

Whisperwind Horde

Wildhammer Alliance

Wildhammer Horde

Windrunner Alliance

Windrunner Horde

Winterhoof Alliance

Winterhoof Horde

Wyrmrest Accord Alliance

Wyrmrest Accord Horde

Ysera Alliance

Ysera Horde

Ysondre Alliance

Ysondre Horde

Zangarmarsh Alliance

Zangarmarsh Horde

Zul'jin Alliance

Zul'jin Horde

Zuluhed Alliance

Zuluhed Horde
All
A
B
C
D
E
F
G
H
I
J
K
L
M
N
O
P
Q
R
S
T
U
V
W
X
Y
Z
Aegwynn Alliance

Aegwynn Horde

Aerie Peak Alliance

Aerie Peak Horde

Agamaggan Alliance

Agamaggan Horde

Aggra Alliance

Aggra Horde

Aggramar Alliance

Aggramar Horde

Ahn'Qiraj Alliance

Ahn'Qiraj Horde

Al'Akir Alliance

Al'Akir Horde

Alexstrasza Alliance

Alexstrasza Horde

Alleria Alliance

Alleria Horde

Alonsus Alliance

Alonsus Horde

Aman'Thul Alliance

Aman'Thul Horde

Ambossar Alliance

Ambossar Horde

Anachronos Alliance

Anachronos Horde

Anetheron Alliance

Anetheron Horde

Antonidas Alliance

Antonidas Horde

Anub'arak Alliance

Anub'arak Horde

Anvilmar Alliance

Anvilmar Horde

Arak-Arahm Alliance

Arak-Arahm Horde

Arathi Alliance

Arathi Horde

Arathor Alliance

Arathor Horde

Archimonde Alliance

Archimonde Horde

Area 52 Alliance

Area 52 Horde

Argent Dawn Alliance

Argent Dawn Horde

Arthas Alliance

Arthas Horde

Arygos Alliance

Arygos Horde

Aszune Alliance

Aszune Horde

Auchindoun Alliance

Auchindoun Horde

Azjol-Nerub Alliance

Azjol-Nerub Horde

Azshara Alliance

Azshara Horde

Azuremyst Alliance

Azuremyst Horde

Baelgun Alliance

Baelgun Horde

Balnazzar Alliance

Balnazzar Horde

Blackhand Alliance

Blackhand Horde

Blackmoore Alliance

Blackmoore Horde

Blackrock Alliance

Blackrock Horde

Blade's Edge Alliance

Blade's Edge Horde

Bladefist Alliance

Bladefist Horde

Bloodfeather Alliance

Bloodfeather Horde

Bloodhoof Alliance

Bloodhoof Horde

Bloodscalp Alliance

Bloodscalp Horde

Blutkessel Alliance

Blutkessel Horde

Boulderfist Alliance

Boulderfist Horde

Bronze Dragonflight Alliance

Bronze Dragonflight Horde

Bronzebeard Alliance

Bronzebeard Horde

Burning Blade Alliance

Burning Blade Horde

Burning PC Harvest Alliance

Burning PC Harvest Horde

Burning Steppes Alliance

Burning Steppes Horde

C'Thun Alliance

C'Thun Horde

Chamber Of Aspects Alliance

Chamber Of Aspects Horde

Chants Eternels Alliance

Chants Eternels Horde

Cho'gall Alliance

Cho'gall Horde

Chromaggus Alliance

Chromaggus Horde

Colinas Pardas Alliance

Colinas Pardas Horde

Confrerie Du Thorium Alliance

Confrerie Du Thorium Horde

Conseil Des Ombres Alliance

Conseil Des Ombres Horde

Crushridge Alliance

Crushridge Horde

Culte De La Rive Noire Alliance

Culte De La Rive Noire Horde

Daggerspine Alliance

Daggerspine Horde

Dalaran Alliance

Dalaran Horde

Dalvengyr Alliance

Dalvengyr Horde

Darkmoon Faire Alliance

Darkmoon Faire Horde

Darksorrow Alliance

Darksorrow Horde

Darkspear Alliance

Darkspear Horde

Das Konsortium Alliance

Das Konsortium Horde

Das Syndikat Alliance

Das Syndikat Horde

Deathwing Alliance

Deathwing Horde

Defias Brotherhood Alliance

Defias Brotherhood Horde

Dentarg Alliance

Dentarg Horde

Der Abyssische Rat Alliance

Der Abyssische Rat Horde

Der Mithrilorden Alliance

Der Mithrilorden Horde

Der Rat Von Dalaran Alliance

Der Rat Von Dalaran Horde

Destromath Alliance

Destromath Horde

Dethecus Alliance

Dethecus Horde

Die Aldor Alliance

Die Aldor Horde

Die Arguswacht Alliance

Die Arguswacht Horde

Die Ewige Wacht Alliance

Die Ewige Wacht Horde

Die Nachtwache Alliance

Die Nachtwache Horde

Die Silberne Hand Alliance

Die Silberne Hand Horde

Die Todeskrallen Alliance

Die Todeskrallen Horde

Doomhammer Alliance

Doomhammer Horde

Draenor Alliance

Draenor Horde

DragonPSFour Harvest Alliance

DragonPSFour Harvest Horde

Dragonmaw Alliance

Dragonmaw Horde

Drak'thul Alliance

Drak'thul Horde

Drek'Thar Alliance

Drek'Thar Horde

Dun Modr Alliance

Dun Modr Horde

Dun Morogh Alliance

Dun Morogh Horde

Dunemaul Alliance

Dunemaul Horde

Durotan Alliance

Durotan Horde

Earthen Ring Alliance

Earthen Ring Horde

Echsenkessel Alliance

Echsenkessel Horde

Eitrigg Alliance

Eitrigg Horde

Eldre'Thalas Alliance

Eldre'Thalas Horde

Elune Alliance

Elune Horde

Emerald Dream Alliance

Emerald Dream Horde

Emeriss Alliance

Emeriss Horde

Eonar Alliance

Eonar Horde

Eredar Alliance

Eredar Horde

Executus Alliance

Executus Horde

Exodar Alliance

Exodar Horde

Festung Der Stürme Alliance

Festung Der Stürme Horde

Forscherliga Alliance

Forscherliga Horde

Frostmane Alliance

Frostmane Horde

Frostmourne Alliance

Frostmourne Horde

Frostwhisper Alliance

Frostwhisper Horde

Frostwolf Alliance

Frostwolf Horde

Garona Alliance

Garona Horde

Garrosh Alliance

Garrosh Horde

Genjuros Alliance

Genjuros Horde

Ghostlands Alliance

Ghostlands Horde

Gilneas Alliance

Gilneas Horde

Gorgonnash Alliance

Gorgonnash Horde

Grim Batol Alliance

Grim Batol Horde

Gul'dan Alliance

Gul'dan Horde

Hakkar Alliance

Hakkar Horde

Haomarush Alliance

Haomarush Horde

Hellfire Alliance

Hellfire Horde

Hellscream Alliance

Hellscream Horde

Hyjal Alliance

Hyjal Horde

Illidan Alliance

Illidan Horde

Jaedenar Alliance

Jaedenar Horde

Kael'Thas Alliance

Kael'Thas Horde

Karazhan Alliance

Karazhan Horde

Kargath Alliance

Kargath Horde

Kazzak Alliance

Kazzak Horde

Kel'Thuzad Alliance

Kel'Thuzad Horde

Khadgar Alliance

Khadgar Horde

Khaz Modan Alliance

Khaz Modan Horde

Khaz'goroth Alliance

Khaz'goroth Horde

Kil'Jaeden Alliance

Kil'Jaeden Horde

Kilrogg Alliance

Kilrogg Horde

Kirin Tor Alliance

Kirin Tor Horde

Kor'gall Alliance

Kor'gall Horde

Krag'jin Alliance

Krag'jin Horde

Krasus Alliance

Krasus Horde

Kul Tiras Alliance

Kul Tiras Horde

Kult Der Verdammten Alliance

Kult Der Verdammten Horde

La Croisade Écarlate Alliance

La Croisade Écarlate Horde

Laughing Skull Alliance

Laughing Skull Horde

Les Clairvoyants Alliance

Les Clairvoyants Horde

Les Sentinelles Alliance

Les Sentinelles Horde

Lightbringer Alliance

Lightbringer Horde

Lightning's Blade Alliance

Lightning's Blade Horde

Lordaeron Alliance

Lordaeron Horde

Los Errantes Alliance

Los Errantes Horde

Lothar Alliance

Lothar Horde

Madmortem Alliance

Madmortem Horde

Magtheridon Alliance

Magtheridon Horde

Mal'Ganis Alliance

Mal'Ganis Horde

Malfurion Alliance

Malfurion Horde

Malorne Alliance

Malorne Horde

Malygos Alliance

Malygos Horde

Mannoroth Alliance

Mannoroth Horde

Marecage De Zangar Alliance

Marecage De Zangar Horde

Mazrigos Alliance

Mazrigos Horde

Medivh Alliance

Medivh Horde

Minahonda Alliance

Minahonda Horde

Molten Core Alliance

Molten Core Horde

Moonglade Alliance

Moonglade Horde

Mug'thol Alliance

Mug'thol Horde

Nagrand Alliance

Nagrand Horde

Nathrezim Alliance

Nathrezim Horde

Naxxramas Alliance

Naxxramas Horde

Nazjatar Alliance

Nazjatar Horde

Nefarian Alliance

Nefarian Horde

Nemesis Alliance

Nemesis Horde

Neptulon Alliance

Neptulon Horde

Ner'zhul Alliance

Ner'zhul Horde

Nera'thor Alliance

Nera'thor Horde

Nethersturm Alliance

Nethersturm Horde

Nordrassil Alliance

Nordrassil Horde

Norgannon Alliance

Norgannon Horde

Nozdormu Alliance

Nozdormu Horde

Onyxia Alliance

Onyxia Horde

Outland Alliance

Outland Horde

Perenolde Alliance

Perenolde Horde

Pierre Farines Alliance

Pierre Farines Horde

Pozzo Dell'Eternita Alliance

Pozzo Dell'Eternita Horde

Proudmoore Alliance

Proudmoore Horde

Quel'Thalas Alliance

Quel'Thalas Horde

Ragnaros Alliance

Ragnaros Horde

Rajaxx Alliance

Rajaxx Horde

Rashgarroth Alliance

Rashgarroth Horde

Ravencrest Alliance

Ravencrest Horde

Ravenholdt Alliance

Ravenholdt Horde

Rexxar Alliance

Rexxar Horde

Runetotem Alliance

Runetotem Horde

Sanguino Alliance

Sanguino Horde

Sargeras Alliance

Sargeras Horde

Saurfang Alliance

Saurfang Horde

Scarshield PC Harvest Alliance

Scarshield PC Harvest Horde

Sen'jin Alliance

Sen'jin Horde

Shadow Moon Alliance

Shadow Moon Horde

Shadowsong Alliance

Shadowsong Horde

Shattered Halls Alliance

Shattered Halls Horde

Shattered Hand Alliance

Shattered Hand Horde

Shattrath Alliance

Shattrath Horde

Shen'dralar Alliance

Shen'dralar Horde

Silvermoon Alliance

Silvermoon Horde

Sinstralis Alliance

Sinstralis Horde

Skullcrusher Alliance

Skullcrusher Horde

Spinebreaker Alliance

Spinebreaker Horde

Sporeggar Alliance

Sporeggar Horde

Steamwheedle Cartel Alliance

Steamwheedle Cartel Horde

Stonemaul Alliance

Stonemaul Horde

Stormrage Alliance

Stormrage Horde

Stormreaver Alliance

Stormreaver Horde

Stormscale Alliance

Stormscale Horde

Sunstrider Alliance

Sunstrider Horde

Suramar Alliance

Suramar Horde

Sylvanas Alliance

Sylvanas Horde

Taerar Alliance

Taerar Horde

Talnivarr Alliance

Talnivarr Horde

Tarren Mill Alliance

Tarren Mill Horde

Teldrassil Alliance

Teldrassil Horde

Temple Noir Alliance

Temple Noir Horde

Terenas Alliance

Terenas Horde

Terokkar Alliance

Terokkar Horde

Terrordar Alliance

Terrordar Horde

The Maelstrom Alliance

The Maelstrom Horde

The Sha'tar Alliance

The Sha'tar Horde

The Venture Co. Alliance

The Venture Co. Horde

Theradras Alliance

Theradras Horde

Thrall Alliance

Thrall Horde

Throk'Feroth Alliance

Throk'Feroth Horde

Thunderhorn Alliance

Thunderhorn Horde

Tichondrius Alliance

Tichondrius Horde

Tirion Alliance

Tirion Horde

Todeswache Alliance

Todeswache Horde

Trollbane Alliance

Trollbane Horde

Turalyon Alliance

Turalyon Horde

Twilight's Hammer Alliance

Twilight's Hammer Horde

Twisting Nether Alliance

Twisting Nether Horde

Tyrande Alliance

Tyrande Horde

Uldaman Alliance

Uldaman Horde

Ulduar Alliance

Ulduar Horde

Uldum Alliance

Uldum Horde

Un'Goro Alliance

Un'Goro Horde

Varimathras Alliance

Varimathras Horde

Vashj Alliance

Vashj Horde

Vek'lor Alliance

Vek'lor Horde

Vek'nilash Alliance

Vek'nilash Horde

Vol'jin Alliance

Vol'jin Horde

Well Of Eternity Alliance

Well Of Eternity Horde

Wildhammer Alliance

Wildhammer Horde

Wrathbringer Alliance

Wrathbringer Horde

Xavius Alliance

Xavius Horde

Ysera Alliance

Ysera Horde

Ysondre Alliance

Ysondre Horde

Zenedar Alliance

Zenedar Horde

Zirkel Des Cenarius Alliance

Zirkel Des Cenarius Horde

Zul'jin Alliance

Zul'jin Horde

Zuluhed Alliance

Zuluhed Horde
WoW Dragonflight Patch 10.1 Overview
World of Warcraft (WoW) is a massively multiplayer online role-playing game (MMORPG) that has been around for over a decade. The game has undergone numerous updates and patches over the years, with each one bringing new content and features to the game. The latest update is WoW Dragonflight Patch 10.1, which is a major content update that introduces new features, quests, and items to the game. The update is centered around Dragonflight, a group of powerful dragons that have been a part of the WoW lore since the game's inception.
One of the main features of WoW Patch 10.1 is the addition of new quests that revolve around the Dragonflight. These quests will take players on a journey across Azeroth, where they will encounter new enemies and challenges.
In addition to the new quests, WoW 10.1 Dragonflight Patch also introduces new items and rewards for players to collect. These items include powerful weapons and armor that can help players in their quest to defeat the Dragonflight.
Overall, Dragonflight Patch 10.1 is an exciting update for fans of the game. With its new content and features, players will have plenty of new challenges to tackle and rewards to earn. Whether you are a seasoned WoW player or a newcomer to the game, this patch is definitely worth checking out.
What is WoW 10.1 Gold?
World of Warcraft Dragonflight Patch 10.1 also has its own currency - WoW 10.1 Gold. When you get in trouble with difficulties during the game, you may need the help of many WoW 10.1 Gold to tide over. World of Warcraft 10.1 Gold can solve your all problems, from controlling the process to mitigating injuries.
However, you know, although we can farm a certain amount of Dragonflight Patch 10.1 Gold by grinding, but, such a process is long and not very rewarding, which seriously affects the gaming experience of each player who does so.
At this time, you can choose another way to get enough Gold more efficiently, that is buy WoW 10.1 Gold US/EU directly at IGGM.com(best WoW gold selling store). In this way, you can enjoy a more enjoyable Dragonflight 10.1 trip.
Is it risky to buy WoW Patch 10.1 Gold at IGGM.com?
Please do not worry. Because we have:
1: Legal and formal business license
2: 100% secure transaction protection system;
3: Multiple verified and guaranteed payment methods;
4: 24/7 online support team
5: Open and transparent transaction process
Our goal is to allow every customer to buy WoW Gold with confidence on IGGM.com, and the staff will keep an eye on the status of each order until it is successfully completed.
Choose IGGM.com to buy cheap WoW Dragonflight Patch 10.1 Gold - You Won't Regret
When you place an order to buy WoW Gold for Dragonflight Patch 10.1 at IGGM.com, our staff will confirm the information as soon as possible, and delivery WoW Gold for sale you ordered to the specific account at the delivery time or method you want. If you have additional requests, feel free to contact us via 24/7 Live Chat and we will respond the fastest.
Our goal of checking the market price every day is to be able to offer each player the cheapest WoW 10.1 US/EU Gold for sale. And we'll also distribute free coupons or promo codes to our loyal customers to help you get more Dragonflight 10.1 Gold for less, available on any US/EU servers. If you are willing to become IGGM VIP member, you can also enjoy up to 5% off on the basis of the original discount. So, IGGM.com is the best market to buy World of Warcraft 10.1 Dragonflight Gold, absolutely!
Now, interested guys, hurry up and act!
Steps To Buy WoW 10.1 Gold For Any US/EU Servers
1: Select your US or EU WOW 10.1 server and confirm;
2: Select the amount of Gold to buy, click "BUY NOW" or "ADD TO CART";
3: Fill in personal and delivery information in the cart interface and confirm;
4: Select one payment method and complete the payment, wait for delivery.
Why Choose IGGM.COM?
Best Price

We're checking with the Market Prices every day to provide you the best Prices.

Security Guarantee

IGGM Provide 100% secure online payment system. The most professional game service provider guarantee the security of products.

Instant Delivery

We have been committed to providing customers with fast delivery and outstanding service. Usually delivering the order within minutes or 24 hours at most.

100% Refund

Received what you purchased or the refund. Once your order is delayed or undeliverable, we are 100% guaranteed to refund your money.

24/7 Support

Our manager will answer all your questions and will be available at any moment.

Great Discount

Become the VIP member of IGGM to gain up to 5% Discount.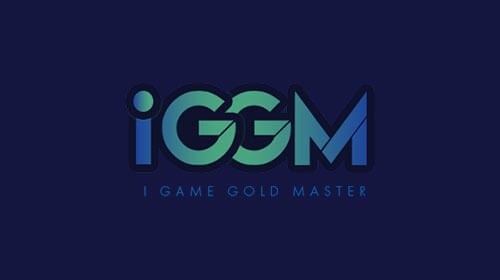 WoW Dragonflight: Here is Everything Coming in Patch 10.1.7 Fury Incarnate!
Patch 10.1.7, Fury Incarnate, goes live on September 5th, and there are so many updates to look forward to.
So, let's go through everything coming in patch 10.1.7, Fury Incarnate.
New Quest Lines - Dragonflight Story Continues
The Dragonflight story continues in 10.1.7.
With Iridikron gone in pursuit of his own goals, Fyrakk is free to torment the Dragon Isles. As the Shadowflame's influence grows, the Primal Incarnate of Fire is becoming increasingly more aggressive and has set his sights on the new World Tree, rallying his forces to claim its power for himself.
But not everyone on the Primalist side seems to agree with Fyrakk's lust for power, which may create the perfect opportunity for us to thwart his plans and keep the new World Tree safe.
The future of the Dragon Isles is on our shoulders. We will also further explore the relationship between the bronze dragons and the Infinites, as well as between the dracthyr and the now leaderless Sundered Flame.
New Heritage Armor - Night Elves & Forsaken
Patch 10.1.7 also introduces new Heritage armor sets and quest lines for the Night Elves and the Forsaken. So, get your WoW Dragonflight Gold ready!
The Night Elves are reaching back to their Warcraft III roots with feather-adorned pauldrons, silver filigree, and a tri-tipped glaive reminiscent of the Night Elf Huntress's.
The Forsaken set pulls from the Undercity theme with some very cool apothecary details. This Heritage armor definitely screams Forsaken.
Dreamsurge - New Public Event
We also have more outdoor world content to look forward to with the zone-wide Dreamsurge event.
While the event is active, you will be able to vote on powerful buffs that affect everyone in the zone. These range from big damage increases to extra survivability, and even experience gains.
New weekly quests offer you powerful rewards in the Dreamsurge Chrysalis. These tokens can be traded in for Item Level 415 gear and Wyrm's Shadowflame Crests, which can be used to quickly gear up your characters.
There are also Waking Dream portals that start every 30 minutes. Work as a group to push back the invading forces and fend off the event boss for a chance at extra rewards, and you can earn a new currency, Dreamsurge Coalescence.
The Dreamsurge is also going to empower most Rare monsters in the same zone, giving them special new abilities and improved rewards, including Item Level 402 account-wide gear tokens and that Dreamsurge Coalescence currency. Most world quests in these zones will also reward you with Dreamsurge Coalescence when completed, so we have a lot of options to gain this new currency.
You can spend Dreamsurge Coalescence at another vendor to purchase Bind-on-Account Item Level 402 gear tokens and various other goodies, like pets, and even a mount.
Dreamsurge events will affect one of the four original Dragon Isles zones at a time, rotating on a weekly basis, so every week we'll be plundering a different zone for all of those shiny new rewards.
Dawn of the Infinite - Heroic Mode Available
The Dawn of the Infinite mega-dungeon that was just introduced in patch 10.1.5 will also become more accessible with the addition of a Heroic difficulty option.
The eight-boss dungeon will be split into two halves, each with four bosses to make them more bite-sized adventures, and it will be available on Heroic mode so you can queue up with your friends, or by yourself, and find a group quickly.
This is the soonest a mega-dungeon has been available on Heroic mode, so everyone will be able to hop in, face off against the Infinite dragonflight, collect some wonderful time-themed loot, see how the story progresses and get ready for the next chapter of the Dragonflight story.
New Customization - Draenei Stroy & Appearances
We're also going to see some very interesting customization options in the new patch.
Prophet Velen has seen a vision of Argus, and something strange is happening in the old Legion world.
Through this quest line we'll learn about the fate of the man'ari, following the fall of Kil'jaeden and Archimonde, and the imprisonment of Sargeras. Completing this new quest will unlock red and dark grey skin color options for your draenei characters, so if you've ever wanted to look more like a man'ari, be sure to talk to Velen when the patch goes live.
Eastern Kingdoms Cup - New Dragonriding Event
Another continent is joining in the dragonriding fun with the Eastern Kingdoms Cup.
Zoom through some of your favorite old world zones in the Standard, Advanced or Reverse tracks, and each race you complete will earn you more Riders of Azeroth Badges, which you can use to buy up any of the previous events' goodies, like the Drake Racer's transmog set, if you didn't complete that during the Kalimdor Cup event. And then, there are also new drake customizations to purchase with your hard-earned Riders Badges.
Ping System - New Interface Feature
Have you ever wanted to be able to specifically and quickly mark a location in game to bring attention to your battleground team, or arena mates, or raid group?
The new ping system coming in this patch is exactly what you've been waiting for. You can ping to point out a location on the floor, or a group member, or an enemy, and the ping will actually follow whomever you place it on, making it even easier for everyone to track exactly why you're pinging.
There's a quick "look here" ping for general purposes, but you can also send a "warning", "on my way", "assist", or "attack" ping to really emphasize your point.
So, whether you're wanting to ping incoming attackers in a battleground, highlight the next add to kill in your raid encounter, or even just mark a quest item on the ground that your party members are struggling to find, the new ping system is a huge accessibility update, and I can't wait to use it in our guild raids.
Holiday Refresh - New Quests & Rewards
Some of Azeroth's favorite holiday events are also getting a refresh in 10.1.7.
In September, we'll have 14 new quests across the Dragon Isles and Valdrakken for Brewfest, with new rewards to look out for.
In October, there are new quest lines for Hallow's End that go into the backstory of the Headless Horseman. And the Headless Horseman encounter has been updated with variable difficulty.
In November, we'll have more turkeys to hunt for Pilgrim's Bounty over in the Ohn'ahran Plains. And then there are various holiday-themed dragonriding customizations to collect, so you can really get into the holiday spirit in the new patch.
And then, we also have balance tuning, with class and talent changes. The Turbulent Timeways event will be active once again, giving us several weeks of timewalking adventures.
Then there are also new dragonriding race challenge modes, various quality-of-life and user interface updates, and plenty of new transmogs and mounts to collect.
With so much new content coming our way, it's a perfect time to get all caught up and ready for the next big World of Warcraft adventure.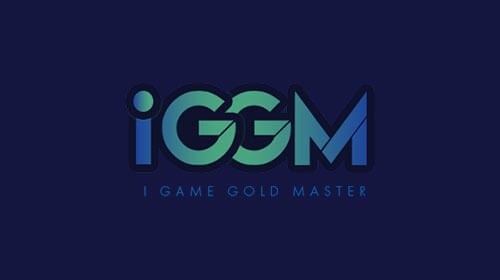 WoW Dragonflight 10.1.5: How To Master The Shadow Priest? - Stats, Talents, Rotation & Enchants
Here, I'm going to show you how to play a Shadow Priest in five minutes or fewer. This means stats, talents, rotation, and enchants that you're going to need in order to play Shadow confidently for raiding or Mythic Plus.
If you're someone who's new to the spec or a returning player just looking for a quick refresher, this guide is perfect for you. After reading this guide, I highly recommend checking out the Wowhead or Icy Veins guides on the spec in order to see the big picture.
Overview
Shadow Priests are a ranged DPS spec, which focuses on a mixture of dealing direct damage and damage over time.
They excel at single target fights and have a ton of utility with things, like Mass Dispel, Vampiric Embrace and, of course, they bring Power Infusion, which is one of the most heavily sought after buffs in the game. So, you'll have no problems getting invites for groups. Shadow Priest is also a good option if you want to farm a lot of WoW Dragonflight Gold.
The one big downside to playing Shadow is that they're not very mobile.
Stats
When it comes to your stats as a Shadow Priest, these are just some generic stat weights that you guys can look at for reference.
General Stats:
Intellect
Haste
Mastery
Critical Strike
Versatility
However, these are just some generic stat weights for shadow. I would not blindly follow these. In fact, it's not recommended. You need to actually sim your characters if you want to figure out what is an upgrade for you or not.
So, whenever you get a new piece of gear, head over to Raidbots and sim your character.
Talents
When it comes to your talents, this is the build that I would use for rating and or single target.
The big takeaway here on the Priest side is we're going to be picking up Power Infusion and then also making sure that we pick up the Twins of the Sun Priestess. That way, when we actually cast Power Infusion on an ally, we get the same benefit, too.
So, always make sure that you're casting it on another player instead of yourself. Otherwise, it's just a waste of talent.
Then, on the Shadow side, we're going to be hugging the right side of the talent tree and picking up Idol of Yogg-Saron and Idol of C'Thun because they're just both incredibly powerful. And on top of that, make sure that you're picking up Mind Spike because this is a Mind Spike oriented build.
Then, for Mythic Plus, this is the talent build to use. On the Priest side, nothing changes. The only difference here is that we're swapping a few talents out in order to make room for Shadow Crash, which is our huge AOE ability that we're going to use for middle class.
Rotation
Now, let's actually look at how we play Shadow with the rotation.
First, make sure that you have both Shadow Word: Pain and Vampiric Touch active on the target.
Cast Shadowfiend.
Cast Void Eruption on cooldown and make sure that before you cast it, you have used up all of your Mind Blast charges.
Cast Power Infusion on a DPS player.
Use your offensive trinkets and potions.
Cast Void Bolt.
Spend Insanity on Devouring Plague. And this is an important one. Make sure that you're not capping out on Insanity and you're always dumping it into Devouring Plague.
You want to cast Shadow Word: Death if the target is below 20% HP.
Cast Mind Blast to not cap out on charges.
Cast Void Torrent.
Cast Mind Spike: Insanity.
Cast Mind Flay: Insanity spam mind blast charges unless you have the Mind Devourer Talent active.
Cast Mindgames.
Cast Mind Spike: Insanity.
Cast Mind Flay: Insanity.
Cast Halo.
And while in Voidform, make sure to dump all of your Devouring Plague charges.
Cast Mind Spike.
Cast Mind Flay.
If you ever have to move out of something to avoid taking damage, always try to prioritize casting your instant cast spells while you move.
When it comes to AOE as a Shadow Priest, it's actually pretty simple. You're literally just going to be doing your single target rotation. The only difference here is that you're going to be using Shadow Crash to spread your DoTs. And when Shadow Crash is not available, you're just going to be tab targeting to spread the DoTs and then pick a target and just focus it.
Enchants
For consumables and your enchants, here's a list of all of the things that you guys should be using for Shadow Priest.
Enchants:
Weapon: Sophic Devition (Best Enchant) & Sophic Writ (Cheaper Version)

Cloak: Graceful Avoidance (Best Enchant) & Graceful Avoidance (Cheaper Version)

Chest: Waking Stats (Best Enchant) & Waking Stats (Cheaper Version)

Belt: Shadowed Belt Clasp (Best Enchant) & N/A (Cheaper Version)

Bracers: Devotion of Avoidance (Best Enchant) & Devotion of Avoidance (Cheaper Version)

Legs: Frozen Spellthread (Best Enchant) & Vibrant Spellthread (Cheaper Version)

Boots: Plainsrunner's Breeze (Best Enchant) & Plainsrunner's Breeze (Cheaper Version)

Ring: Devotion of Haste (Best Enchant) & Devotion of Haste (Cheaper Version)
Comsumables:
Raiding: Elemental Potion of Ultimate Power

Raiding: Elemental Potion of Ultimate Power (Cheaper)

Mythic+: Elemental Potion of Ultimate Power

Phial of Tepid Versatility

Feast: Grand Banquet of the Kalu'ak

Personal Food: Deviously Deviled Eggs

For their weapons, Shadow Priest will always use Howling Rune.
Gems:
You'll want to use Fierce Illimited Diamond as your Diamond Gem and Keen Ysemerald in all other sockets.
Always remember to prioritize the higher quality items because those are more powerful.
When it comes to the Potions of Ultimate Power, if you're broke, I would say when it comes to just rating in general, you can use the second tier quality ones. Because they'll be a lot cheaper.
Recent Nerfs
One last thing I want to say is that we just got a nerf to Shadow Priests.
I was looking at the Class Discord. Overall, for a single target, it's only about a 2 to 3% loss in damage. And Mythic +, it's about 3 to 4% loss.
So, overall, it's not that big of a deal. Shadow is still incredibly strong, and it's not going anywhere.
Trustpilot Reviews