Aion Classic Kinah
Aion Classic Kinah Siel-Asmodian 2M

Aion Classic Kinah Siel-Asmodian 3M

Aion Classic Kinah Siel-Asmodian 4M

Aion Classic Kinah Siel-Asmodian 5M

Aion Classic Kinah Siel-Asmodian 6M

Aion Classic Kinah Siel-Asmodian 8M

Aion Classic Kinah Siel-Asmodian 10M

Aion Classic Kinah Siel-Asmodian 15M

Aion Classic Kinah Siel-Asmodian 20M

Aion Classic Kinah Siel-Asmodian 30M

Aion Classic Kinah Siel-Asmodian 50M

Aion Classic Kinah Siel-Asmodian 80M

Aion Classic Kinah Siel-Asmodian 100M

Aion Classic Kinah Siel-Asmodian 200M

Aion Classic Kinah Siel-Asmodian 300M
WHY CHOOSE IGGM.COM?
BEST PRICE

We're checking with the Market Prices every day to provide you the best Prices

SECURITY GUARANTEE

IGGM Provide 100% secure online payment system. The most professional game service provider guarantee the security of products

INSTANT DELIVERY

More than 90% of orders are processed successfully in less than 15 minutes.

100% REFUND

Received what you purchased or the refund. Once your order is delayed or undeliverable, we are 100% guaranteed to refund your money

24/7 SUPPORT

Our manager will answer all your questions and will be available at any moment

GREAT DISCOUNT

Become the VIP member of IGGM to gain up to 5% Discount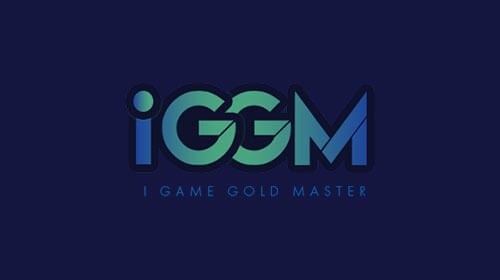 Some Features In Aion Classic
Aion Classic brought back the original 4 core classes, which are Warrior, Scout, Mage, and Priest, in addition to all the balance and progression of the original launch, and two ascensions for each class. It features the slow progression, the dungeons of the past, and the hunting zones of the past. However, the biggest change NCSoft has made to Aion Classic is the PvP balance and siege system.
Instead of PvP siege events occurring randomly, they now occur at a single static time and will be notified via a schedule on a weekly basis. NCSoft seems to be tracking player activities and adjusting the schedule based on peak times.
Aion Classic will still be free-to-play but will launch a new subscription service - Siel's Aura. However, players without a subscription can still benefit from experiencing Siel's Aura for the first hour of the day. After playing one hour, the experience will be halved and you will not be able to obtain abyss points in fields or quests. This restriction is to limit bots. Players who use it for free cannot do direct trades or open private stores after one hour, which will help prevent bots from obtaining items and distributing them in the game world.
In addition, Aion Classic will also add a battlepass - Daeva Pass, which will provide additional quests and rewards and its currency Quna. You can use it to buy cosmetics, consumable items and account services. In addition, Quna can be used to unlock the premium tier of Daeva Pass to get more rewards.
Aion Classic has been released. By June 30th, all players can enjoy the subscription service Siel's Aura, which also means you have the opportunity to log in and experience the best of this game.
If the game style of Aion Classic is your favorite and you can become a big fan of it, then Aion Classic Kinah is necessary. As the main currency in the game, Kinah allows you to purchase various items, services, and transportation between regions. If you don't have enough Kinah, your game progress will become very challenging.
Now that Aion Classic has been released, IGGM has also launched Aion Classic Kinah so that you need them at any time.
TRUSTPILOT REVIEWS