Toram Online Spina
Toram Online Spina 10M

Toram Online Spina 20M

Toram Online Spina 30M

Toram Online Spina 50M

Toram Online Spina 60M

Toram Online Spina 80M

Toram Online Spina 100M

Toram Online Spina 150M

Toram Online Spina 200M

Toram Online Spina 300M

Toram Online Spina 500M

Toram Online Spina 600M

Toram Online Spina 800M

Toram Online Spina 900M

Toram Online Spina 1000M
WHY CHOOSE IGGM.COM?
BEST PRICE

We're checking with the Market Prices every day to provide you the best Prices

SECURITY GUARANTEE

IGGM Provide 100% secure online payment system. The most professional game service provider guarantee the security of products

INSTANT DELIVERY

More than 90% of orders are processed successfully in less than 15 minutes.

100% REFUND

Received what you purchased or the refund. Once your order is delayed or undeliverable, we are 100% guaranteed to refund your money

24/7 SUPPORT

Our manager will answer all your questions and will be available at any moment

GREAT DISCOUNT

Become the VIP member of IGGM to gain up to 5% Discount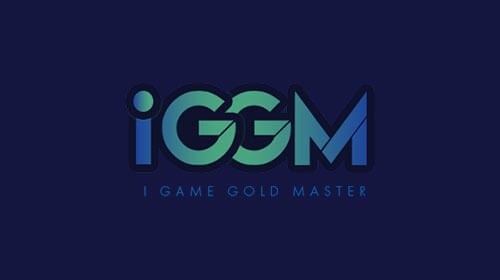 Monster Hunter Rise: More Details About Pre-Order Bonuses And Special Editions
2021-03-24 16:39:35
Capcom will create a new experience for users of Nintendo Switch - Monster Hunter Rise, which is a new entrance to Monster Hunter's long-running series of games, mixing familiar gameplay elements and more brand-new elements. You will play the role of a hunter, fighting huge monsters to complete quests, and using the resources obtained to continuously craft better gear.
Monster Hunter Rise is a world inspired by feudal Japan, which reintroduced the large seamless map feature started by MH World. In order to navigate in the open spaces, you will have new movement options, which did not appear in previous games. There is the Palamute mount, which can not only quickly cover the ground, but also climb the cliffs, which brings you more convenience. You can also use Wirebug to swing and grapple around the world, or use Clutch Claw in a battle to interact with various weapons.
With the release of MH Rise on March 26, Capcom has created a number of different versions to choose from. Here are the details about the pre-order bonuses and different versions of the game:
Pre-order bonuses
If you have already booked, you will get some digital items on the first day. The reward itself is centered on pets and helpers, giving them a new cosmetic look. Palamute gets the Retriever Costume layered armor, Palico gets the Forest Cat Costume layered armor.
In addition, you will get a novice Talisman, equipped with it can increase affinity by 5%, and when you are wall-running, it will reduce stamina depletion by 25%. The Talisman item is great, because it will be unlocked only when the game is further developed.
Monster Hunter Rise Editions
Capcom offers three different versions of MH Rise. In addition to the base version, there is also a deluxe version for users who want more features.
Monster Hunter Rise Standard Edition - $59.99
The base version can be a physical version or a digital version.
Monster Hunter Rise Deluxe Edition - $69.99
It will provide a lot of extra content, there are also a variety of digital items, including layered armor, cosmetic items and other custom features, which will make you stand out.
Monster Hunter Rise Collector's Edition - $99.99
It features a mixture of digital and physical goods.
These are details about Monster Hunter Rise. Once the game is released, IGGM will also launch related Boosting services and sell Monster Hunter Rise Items. And we will also update the Monster Hunter Rise guides frequently so that you can complete the quests more smoothly in the game.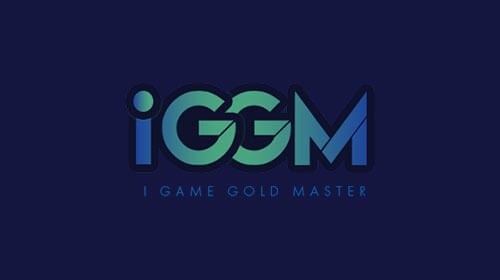 Monster Hunter Rise Demo Will Return With Magnamalo Quest
2021-03-10 16:29:43
The demo of Monster Hunter Rise will come back soon, and will also bring a new quest that features Magnamalo. There is less than a month before the release, this demo will bring you another game experience.
The demo of Monster Hunter Rise was released in early January. It allows you to directly test some of the main game mechanics, such as wirebug, palamutes and wyvern riding. The demo is initially only available for a limited time in February. After the demon's closure, the data showed that the most commonly used weapon by players is the Long Sword, followed by the Great Sword and Hunting Horn.
The demo will return to the eShop on March 11. Version 2 will introduce a new quest - hunting Magnamalo. And compared to the other two quests, this quest is more difficult.
Those players who have downloaded the demo will be able to update to version 2 on March 11, and their quest attempts will also be reset.
The demo will also give you the chance to test every weapon in the game. Wirebug gives Monster Hunter Rise a new twist in the battle of the game. You can zip over monsters and use a special attack "silkbind attacks" to attack their prey. When executed enough times, these attacks allow the hunter to mount monsters and control them briefly, and then you can use them to deal with other monsters on the field or be launched to the wall to deal a lot of damage.
Monster Hunter Rise will have more silkbind attacks and swappable attacks called switch skills, which will be obtained through the game.
The customization of Monster Hunter Rise is unprecedented in this series. Although your equipment and silkbind attacks will be repaired in the demo, it will be a huge challenge to defeat Magnamalo with the tools. After Monster Hunter Rise is released on March 26, you will be able to experience full customization.
As for the weapons or other items needed in the game, you can come to IGGM to buy. Because IGGM will launch Monster Hunter Rise-related items in time.
TRUSTPILOT REVIEWS
Rated 5stars on
4.7 out of 5 (Average Rating of 1398 reviews)

Absolutely zero complaints here! Thanks a ton.
jewels010

Professional treatment. Easy quick and efficient fast delivery
hitmen_rule

Have used this site several times and I have no lt been disappointed. Thank you for such great service!
vkritakar

Very pleased with how smooth everything went! Will certainly use again!
kayla073150

Fantastic fast and reliable service
maypeak