Dofus Kamas
1.30 - Boune

1.30 - Crail

1.30 - Eratz

1.30 - Galgarion

1.30 - Henual
INT - Draconiros

INT - Ombre(Shadow)

INT - Talkasha
FR - HellMina

FR - Imagiro

FR - Orukam

FR - Tylezia
About Dofus
Dofus is a tactical turn-based massively multiplayer online role-playing game (MMORPG) developed by French computer manufacturer Ankama Games. It was originally published only in French and has now been translated into many other languages. The game includes pay-to-play accounts that provide a complete experience and free-to-play accounts that provide limited content. Dofus is a Dark fantasy universe where players can choose their own profession and conduct a series of interesting and thrilling explorations in this open world.
What are Dofus Kamas?
Dofus Kamas are the most important currency in Dofus, and players can use them to do many things. In the game, players need to increase their level quickly through experience. Players can gain experience by completing tasks and defeating monsters, so it has high requirements for players' strength. Players can use Kamas Dofus to buy some powerful weapons and equipment to enhance their strength. For some craftsmen, players can also buy Dofus Kamas to get some precious resources and make some powerful items. In combat, its role is extremely obvious. Some players with powerful weapons and equipment can defeat the enemy easily, this is why players want to Dofus Kamas Buy. It can be said that Cheap Kamas Dofus has become the demand of more and more players.
Where is the best place to buy Dofus Kamas?
Compared with earning Dofus Kamas in the game, more and more Dofus players will choose to buy Dofus Kamas on a third-party website. And IGGM with excellent reputation has always been the first choice for players to get cheap Dofus Kamas. The following are the detailed reasons why players choose to buy Kamas Dofus here.
1. Cheapest Price. We always provide players with Cheap Dofus Kamas, so that players can enjoy more game fun at the lowest price.
2. 100% Security. IGGM guarantees that Dofus Kamas For Sale on all servers are legal. And, when players are about to place an order to buy Dofus Kamas, we would provide players with secure payments so that players do not have to worry about any risks.
3. Fastest Delivery. We can process most orders successfully within 15 minutes, ensuring that players can receive Dofus Kamas as quickly as possible.
4. Quality Service. If players have any questions during the transaction, they can ask our 24/7 online customer service online. The most enthusiastic and high-quality service guarantees players' shopping experience!
In short, IGGM is the best place to buy Dofus Kamas. We not only have the cheapest Kamas Dofus for sale, but also welcome Dofus players with the most comprehensive service!
Why Choose IGGM.COM?
Best Price

We're checking with the Market Prices every day to provide you the best Prices.

Security Guarantee

IGGM Provide 100% secure online payment system. The most professional game service provider guarantee the security of products.

Instant Delivery

We have been committed to providing customers with fast delivery and outstanding service. Usually delivering the order within minutes or 24 hours at most.

100% Refund

Received what you purchased or the refund. Once your order is delayed or undeliverable, we are 100% guaranteed to refund your money.

24/7 Support

Our manager will answer all your questions and will be available at any moment.

Great Discount

Become the VIP member of IGGM to gain up to 5% Discount.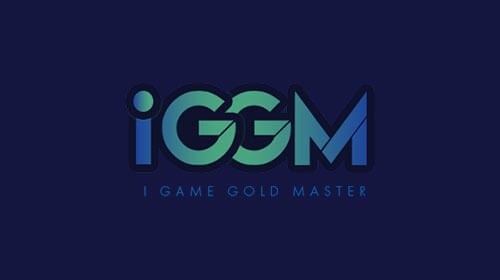 Jahash: A New Single-Account Server To Add On DOFUS
Ankama adds a new monocompte server for DOFUS on March 26 to accommodate more players, Jahash, along with a new week free subscription.
Due to the popularity of DOFUS, a large number of players flooded into the existing servers to create the connection queues, in order to ensure that players' login to the game is not affected, DOFUS will invite newly added players to start adventures on the Jahash server.
According to the current online players of DOFUS, the previous Ilyzaelle single server of DOFUS has been saturated, if let it continue to run with more players, it will break down, this is why DOFUS adds Jahash server.
With Jahash server, every player is allowed to create one account at a time, and it will share the 5 character slots with the "old" Ilyzaelle server.
As the Ilyzaelle server was already the result of a merger, Jahash can not be merged with the server for the time being, also, a new server Temporis would open several days later for it.The Jahash is not allowed incoming migrations from a non-single-account server, but outgoing migrations from the server. Between Jahash and Ilyzaelle, they can not be merged now, as the player base of these two servers should keep balance.
As for DOFUS Kamas, Jahash doesn't allow Kama Exchange temporarily, but soon it will be shared between two servers to prevent kama transfers in this period. Simply put, DOFUS Kamas on these servers in universal through exchange.
Now, Jahash is already available on DOFUS, and DOFUS Kamas can make your adventure more challenging and fun. Here is a great place to gain Kamas, IGGM, a store to make online shopping easier.
In the complex market, IGGM is trusted by consumers, it insists that long-term customers can bring more profits, so it never deceives consumers, more importantly, it sells goods at a cheaper price than other stores. Now there are special offers on the site, everyone can get a 10% cheaper price for DOFUS Kamas to make you save money while playing.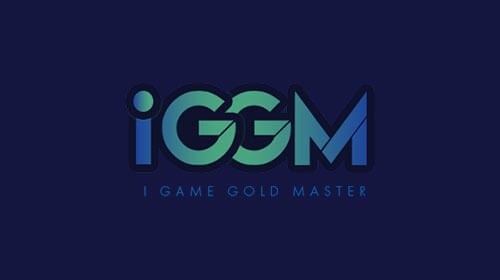 DOFUS Cup Finals Dropped With Cash Prize 10,000€
A month passes quickly, and the final result of DOFUS Cup has also come to an end. First of all, congratulations to Omae winning the DOFUS Cup as the first official tournament. Now let's take a look back at this emotion-filled event.
Each team of DOFUS Cup is composed of 3 players above level 150, and there are 512 teams in total. Only one can get the final reputation and cash prize after 16 especially intense rounds of play.
More than a month ago, Ankama set the cash prize for DOFUS Cup with 10000 ₤, and it is distributed to the DOFUS Cup finalists based on the rankings, 40% of sales form the Wild Set, the Spoopy Boar Set, and the Wild emote added to the cash prize.
The year is coming to an end, and DOFUS Cup will be the last event, and by 2020, DOFUS will strengthen the partnership with the KTA association, notably with a 4th season that will span the entire year to come.
Now, you can watch the full video of DOFUS Cup 2019 finals:
Beyond the cash prize, all players participating in the event had the opportunity to get three DOFUS Items, they were respectively:
A Wild Set
A Wild Emote
A Spoopy Boar mount
Now that the event is over, it's time to sort out your game record and start a new adventure.
DOFUS is a fifteen-year-old MMO, and not long ago, Ankama just held its anniversary, playing "Retro" to take the friends to the old "times".
Ankama is always making DOFUS better, although it is not the only work of Ankama. Just last week, Ankama released the 1.31 update of DOFUS to adjust and change the details in the game for better game comfort, and it will still go on as planned in 2020.
You are recommended to go to a safe place to search for help when playing DOFUS, no registration fee or hidden fees, it is a good choice to choose IGGM for trading, which is more convenient and more time saved than farming DOFUS Kamas in the game.
Come here and get what you want, you will never regret your choice.
Trustpilot Reviews