Genshin Impact Accounts
All

Draws

Nahida

Nilou

Cyno

Yelan

Wanderer

Tighnari

Sangonomiya Kokomi

Raiden Shogun

Yae Miko

Kamisato Ayato

Shenhe

Arataki Itto

Yoimiya

Kamisato Ayaka

Kazuha

Eula

Hu Tao

Xiao

Venti

Diluc

Keqing

Klee

Jean

Mona

Qiqi

Tartaglia

Zhongli

Albedo

Ganyu

Weapons

Two 5 Star

Multiple 5 Star
- 10%

Dispatch / Expedition Unlock Account ( AR40 Guaranteed 300 - 310 draws )

- 10%

Dispatch / Expedition Unlock Account ( AR20 Guaranteed 80 - 90 draws )

- 10%

Starter Account-New ( AR10 Guaranteed 30 - 35 draws )

- 10%

Starter Account-New X 10 ( AR10 Guaranteed 30 - 35 draws )

- 50%

[ An Account ] with Five-Star Hero Wanderer

- 50%

[ An Account ] with Five-Star Hero Nahida

- 50%

[ An Account ] with Five-Star Hero Nilou

- 50%

[ An Account ] with Five-Star Hero Cyno

- 50%

[ An Account ] with Five-Star Hero Yelan

- 50%

[ An Account ] with Five-Star Hero Tighnari

- 50%

[ An Account ] with Five-Star Hero Kamisato Ayato

- 50%

[ An Account ] with Five-Star Hero Yae Miko

- 50%

[ An Account ] with Five-Star Hero Shenhe

- 50%

[ An Account ] with Five-Star Hero Arataki Itto

- 50%

[ An Account ] with Five-Star Hero Sangonomiya Kokomi

- 50%

[ An Account ] with Five-Star Hero Raiden Shogun

- 50%

[ An Account ] with Five-Star Hero Yoimiya

- 50%

[ An Account ] with Five-Star Hero Kamisato Ayaka

- 50%

[ An Account ] with Five-Star Hero Kazuha

- 50%

[ An Account ] with Five-Star Hero Eula

- 50%

[ An Account ] with Five-Star Hero Zhongli

- 50%

[ An Account ] with Five-Star Hero Tartaglia

- 50%

[ An Account ] with Five-Star Hero Venti

- 50%

[ An Account ] with Five-Star Hero Hu Tao

- 50%

[ An Account ] with Five-Star Hero Xiao

- 50%

[ An Account ] with Five-Star Hero Ganyu

- 50%

[ An Account ] with Five-Star Hero Albedo

- 50%

[ An Account ] with Five-Star Hero Diluc

- 50%

[ An Account ] with Five-Star Hero Keqing

- 50%

[ An Account ] with Five-Star Hero Klee
WHY CHOOSE IGGM.COM?
BEST PRICE

We're checking with the Market Prices every day to provide you the best Prices

SECURITY GUARANTEE

IGGM Provide 100% secure online payment system. The most professional game service provider guarantee the security of products

INSTANT DELIVERY

More than 90% of orders are processed successfully in less than 15 minutes.

100% REFUND

Received what you purchased or the refund. Once your order is delayed or undeliverable, we are 100% guaranteed to refund your money

24/7 SUPPORT

Our manager will answer all your questions and will be available at any moment

GREAT DISCOUNT

Become the VIP member of IGGM to gain up to 5% Discount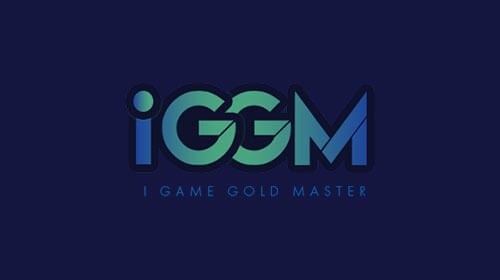 Genshin Impact: Test of Tighnari Individual Damage
As the first five-star character in Sumeru, Tighnari is finally released in Genshin Impact 3.0. So today let's talk about his personal damage and do some test. I will be using the newest Gilded Dreams artifact set, which is pretty average in terms of sub stats. As well as a 3-star bow Slingshot. Why Slingshot, you ask? It turns out this is probably his best F2P weapon because the passive is really good, while the sub stat provides a lot of critical rate.
So along with this equipment, he is also level 90 and all of his talents are raised level 8.
Now, in order to deal the most damage, there's a very fun and simple combo that Tighnari utilizes, which is by first using his skill, then unloading 3 of his special charged shots and finally, finishing things up with the burst.
As you can see, by using the whole combo of Skill, Triple Charged Attack and Burst, the total damage barely comes out to around 80,000, which is really low for a 5-star character, especially someone who is supposedly going to be representing Dendro element in this newest region.
But this is where the newest Quicken reaction comes into play. By using Electro and Dendro together on an enemy, they will become Quickened, and now if you do Dendro damage, it will be significantly boosted by Spread sub-reaction more than double the damage. Now, if I repeat the same combo again, the damage comes out to about 185,000 that's 130% more damage thanks to Spread sub reaction.
But I want you to understand this, Tighnari are clearly designed to be used with Quicken or should I say the Spread sub reaction, the moment you use him with Quicken reaction, the damage becomes way more better. Meanwhile, he could equip the Deepwood Memories himself but instead of giving it someone else. It can lower enemy's the Dendro resistance and if I unleash the whole combo again, the damage compared to previous Spread combo has increased a lot, which is really good.
Overall, while it is a bit annoying that his personal damage sucks without Quicken reaction, but it does work really well once you start increasing his damage with Spread sub reaction.
If you want to know more inform about Genshin Impact 3.0, come to IGGM.com and get the more latest news. On the other hand you can also buy Genshin Impact Accounts with a cheap price here, It is time to start buying now!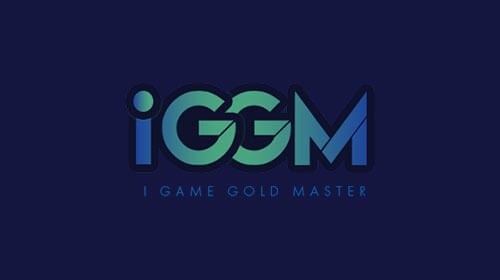 Genshin Impact: How Kokomi Dominate Bloom Teams
Now almost everyone were praising Quicken teams with the update of Genshin Impact 3.0, but there is one character that really stood out for Bloom teams is Kokomi.
The awesome part about her is that her jellyfish skill will consistently apply Hydro to enemies, and if you use her skill right after Collei's or Dendro traveler's burst, this combination will efficiently produce Dendro Cores. I mean at this point, she is the best Hydro unit for Bloom teams, I am not saying that other Hydro units are bad for Bloom teams because they are actually pretty good but Kokomi's skill is just so consistent and it's very easy to cause Hyperblooms or even Burgeons to some extent. And there is nothing you should change about her, I mean it is the best part of it, especially if somebody will cause a subreaction with the Dendro Core, so just using her regular artifact sets and weapons is good enough, meaning you don't need to invest anymore resources or make any changes.
Although, if you do build teams where she is the one triggering Blooms, giving her Elemental Mastery will be a good choice, but I think right now she's best utilized as her regular old self, just let her provide the important utility of producing Dendro Cores and trigger either Hyperbloom or Burgeon with someone else who has built Elemental Mastery on them. Either way, Kokomi in many Bloom teams is a super comfy character to use and it's great to see her branch out from Freeze teams.
Actually a lot of units, especially Electro have been buffed. For example, Kuki Shinobu with Elemental Mastery build can trigger Hyperblooms very consistently, she's now so much better than before. On the same note, Yae Miko's totems can deal some impressive Aggravate damage and her burst has no inside CD, so it basically free damage increase, especially considering that if you build EM on her, her passive talent also increases her skill damage, Thus the new Gilded Dreams artifact set is really good on her. And even Raiden, who is already a top unit, her elemental skill damage was to be considered very low, but now with Quicken, well that's no longer the case as you can see before.
Meanwhile there's many more, like Lisa who is just great for Quicken teams, then there's a niche but weirdly strong comp with Razor that utilizes both Bloom and Quicken. Also, Thoma is also pretty decent, and almost every single Hydro character can work as a great alternative instead of Kokomi, when you need to produce some Bloom reactions.
Thus if you want to buy Genshin Impact Accounts with Kokomi, you can check the IGGM.com and find your favourite items, we have tons of attractive things for trading more than cheap price and quick delivery.
TRUSTPILOT REVIEWS