Genshin Impact Accounts
All

Draws

Yelan

Tighnari

Sangonomiya Kokomi

Raiden Shogun

Yae Miko

Dehya

Kamisato Ayato

Shenhe

Arataki Itto

Yoimiya

Kamisato Ayaka

Kazuha

Eula

Hu Tao

Xiao

Venti

Diluc

Keqing

Klee

Jean

Mona

Qiqi

Tartaglia

Zhongli

Albedo

Ganyu

Weapons

Two 5 Star

Multiple 5 Star
Two limited & ( AR43 Guaranteed 230 - 240 draws )

One limited & One standard & ( AR43 Guaranteed 230 - 240 draws )

Dispatch / Expedition Unlock Account ( AR45 Guaranteed 400 - 430 draws )

Dispatch / Expedition Unlock Account ( AR40 Guaranteed 300 - 350 draws )

Dispatch / Expedition Unlock Account ( AR20 Guaranteed 80 - 90 draws )

Starter Account-New ( AR10 Guaranteed 30 - 35 draws )

Starter Account-New X 10 ( AR10 Guaranteed 30 - 35 draws )

[ An Account ] with Five-Star Hero Dehya

[ An Account ] with Five-Star Hero Wanderer

[ An Account ] with Five-Star Hero Alhaitham

[ An Account ] with Five-Star Hero Nahida

[ An Account ] with Five-Star Hero Nilou

[ An Account ] with Five-Star Hero Cyno

[ An Account ] with Five-Star Hero Yelan

[ An Account ] with Five-Star Hero Tighnari

[ An Account ] with Five-Star Hero Kamisato Ayato

[ An Account ] with Five-Star Hero Yae Miko

[ An Account ] with Five-Star Hero Shenhe

[ An Account ] with Five-Star Hero Arataki Itto

[ An Account ] with Five-Star Hero Sangonomiya Kokomi

[ An Account ] with Five-Star Hero Raiden Shogun

[ An Account ] with Five-Star Hero Yoimiya

[ An Account ] with Five-Star Hero Kamisato Ayaka

[ An Account ] with Five-Star Hero Kazuha

[ An Account ] with Five-Star Hero Eula

[ An Account ] with Five-Star Hero Zhongli

[ An Account ] with Five-Star Hero Tartaglia

[ An Account ] with Five-Star Hero Venti

[ An Account ] with Five-Star Hero Hu Tao

[ An Account ] with Five-Star Hero Xiao
WHY CHOOSE IGGM.COM?
BEST PRICE

We're checking with the Market Prices every day to provide you the best Prices.

SECURITY GUARANTEE

IGGM Provide 100% secure online payment system. The most professional game service provider guarantee the security of products.

INSTANT DELIVERY

We have been committed to providing customers with fast delivery and outstanding service. Usually delivering the order within minutes or 24 hours at most.

100% REFUND

Received what you purchased or the refund. Once your order is delayed or undeliverable, we are 100% guaranteed to refund your money.

24/7 SUPPORT

Our manager will answer all your questions and will be available at any moment.

GREAT DISCOUNT

Become the VIP member of IGGM to gain up to 5% Discount.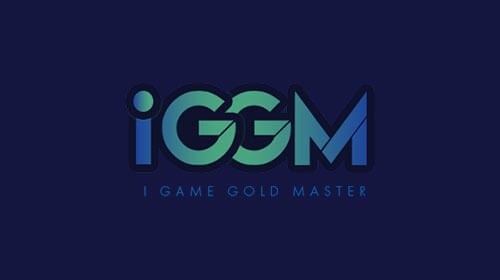 Genshin Impact: Players Spot Kaveh In Latest Video
Genshin Impact leaked information about Kaveh and Kaveh's skills in Team Bloom in the latest video. The developer of Genshin Impact explained this, saying that Kaveh is a character that will appear in patch3.6, and they have not yet officially released it.
They will officially release this patch around mid-April this year. Of course, Kaveh won't be the only character released in the new patch. As a result, HoYoverse also announced that the long-awaited Dendro catalyst, Baizhu, will also be officially launched this time.
Kaveh is only a 4-star character, but Baizhu is indeed a rare 5-star character. This also convinced many players that HoYoverse is likely to release Kaveh and Baizhu in the same patch, so that players can get two Dendro characters more easily.
Kaveh first appeared in Sumeru Archon Quest on this Genshin Impact. During that mission, the player learns that Kaveh is a talented architect. Kaveh is an emotional character whose actions are always greatly influenced by his emotions. This is very different from his roommate Alhaitham, who is known for his rationality.
Players have learned that Kaveh is a character that could be adapted for Team Bloom via the latest information on Genshin Impact Leaks subreddit.
This type of character will rely heavily on Bloom's elemental reactions in skills. Once Hydro and Dendro combine, it causes Dendro's core to drop to the ground, exploding instantly. I believe many players can see it from the recent Spiral Abyss usage report.
Especially in a team, players are often required to use Hydro character Nilou to increase the overall damage and attack range of the team. At the same time, it can also greatly shorten the cooldown time of the character's skills, helping the team to complete tasks quickly.
Another Hydro character is Kokomi. Her skills are relatively simple, mainly to increase the elemental damage of the team.
Many players have stated that Kaveh is a dominant character to use on the entire team because he can always use Dendro's elemental skills. However, players need to be aware that the developer does not proclaim this information after all, and inaccuracies are inevitable.
Kaveh's elemental skill is called Artistic Ingenuity. Kaveh can use some special device hidden in his suitcase, use Mehrak, and deal Dendro damage to all nearby enemies at the same time.
Relatively speaking, the process of Kaveh's elemental burst is a bit complicated, because he needs to deploy a device around him to benefit his elemental burst skill. Also, Sumeru Archon is a must on the team as she is the best Dendro support character in Genshin Impact.
Nahida's advantage is the same as other Archons. She can quickly adapt to almost all teams in the game that can use Dendro elements.
Players can also perceive from the recent video leaks that Nahida may appear in the next update patch of this Genshin Impact. This also means that players will have to master at least three different Dendro characters in Genshin Impact patch 3.6.
In short, if you also want to experience Kaveh, Nahida or other characters, you can get some suitable Genshin Impact Accounts in IGGM.com to experience, I hope you can have a good time.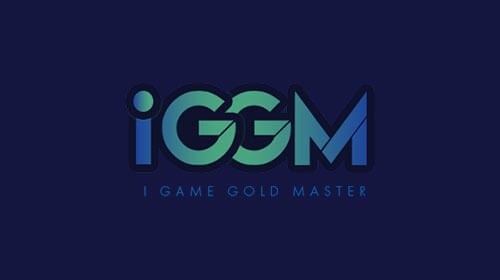 Genshin Impact: New Issues With Dehya Elemental Burst
Dehya, as a new Pyro character launched in Genshin Impact just a few days ago, has been complained by many players because of frequent problems.
After Genshin Impact released the new character Dehya, many players felt that it was difficult to learn and its skills were not so good compared to other characters. Some players started trying out some new characters and found another problem with Dehya using her Elemental Burst ability.
Among them, there is a Reddit user, LeKebabGeek, who posted in the community the process he encountered in using Dehya. The main reason is that the player cannot normally issue Dehya's Elemental Burst skill during the battle, and there is no way to easily cancel it after use. These problems make many players feel very troubled.
Dehya has been criticized by players in Genshin Impact community. Because Dehya's damage output and Elemental Burst ability are nothing compared to most other characters. More importantly, problems often occur during use.
However, one more player recently discovered an interesting use for Dehya's passive, which will lead some players to actively join their team's rotation, even if it has drawbacks. In this regard, LeKebabGeek said that he still has reasons against Pyro characters like Dehya.
Reddit user LeKebabGeek uploaded a video of his Dehya character's Elemental Burst ability not working properly in this Genshin Impact game to the community, which received nearly 9,200 likes from players.
The video is short, and the major incident begins with LeKebabGeek releasing Dehya's Elemental Burst in Genshin Impact. After the player fails to attack, all enemies assailed him.
At the same time, the player can also see from the video that crates and barrels block Dehya on both sides of it, which may be one of reasons Dehya did not issue skills. Also, if Dehya can avoid enemy attacks there, it will be immune to damage.
Although in LeKebabGeek's video, Dehya's Elemental Burst ability is blocked and can't be used normally, there are obstacles on the sides to block it without taking too much damage. Then, for some other players who encounter this situation and there are enemies on both sides, they may not be so lucky.
There are many places in Genshin Impact's Teyvat world with obstacles like the crates and barrels in this LeKebabGeek video. Players will also have to figure out how to avoid these items when using Dehya's Elemental Burst ability. This is another big problem for a Pyro character. So far at least, it's unclear how Dehya will have a clear role in the team.
Because a lot of players didn't like Dehya when Genshin Impact just released it. Therefore, Hoyoverse is likely to listen to players' feedback in subsequent updates, and focus on rectifying some of Dehya's problems.
Even though some players try not to use Dehya as much as possible because of these complaints, there are also many players in Genshin Impact who accept some of Dehya's disadvantages and try to explore new ways of playing with Pyro characters like Dehya.
If you want to try Dehya or other characters, you can also get different Genshin Impact Accounts according to your needs to experience it. Hope you have a pleasant gaming experience.
TRUSTPILOT REVIEWS