Genshin Impact Accounts
All

Draws

Shenhe

Arataki Itto

Sangonomiya Kokomi

Raiden Shogun

Yoimiya

Kamisato Ayaka

Kazuha

Eula

Hu Tao

Xiao

Venti

Diluc

Keqing

Klee

Jean

Mona

Qiqi

Tartaglia

Zhongli

Albedo

Ganyu

Weapons

Two 5 Star

Multiple 5 Star
- 10%

Dispatch / Expedition Unlock Account ( AR20 Guaranteed 80 - 90 draws )

- 10%

Starter Account-New ( AR10 Guaranteed 30 - 35 draws )

- 10%

Starter Account-New X 10 ( AR10 Guaranteed 30 - 35 draws )

- 30%

[ An Account ] with Five-Star Hero Shenhe

- 30%

[ An Account ] with Five-Star Hero Arataki Itto

- 30%

[ An Account ] with Five-Star Hero Raiden Shogun

- 30%

[ An Account ] with Five-Star Hero Yoimiya

- 30%

[ An Account ] with Five-Star Hero Kamisato Ayaka

- 30%

[ An Account ] with Five-Star Hero Kazuha

- 30%

[ An Account ] with Five-Star Hero Eula

- 30%

[ An Account ] with Five-Star Hero Zhongli

- 30%

[ An Account ] with Five-Star Hero Tartaglia

- 30%

[ An Account ] with Five-Star Hero Hu Tao

- 30%

[ An Account ] with Five-Star Hero Xiao

- 30%

[ An Account ] with Five-Star Hero Albedo

- 30%

[ An Account ] with Five-Star Hero Diluc

- 30%

[ An Account ] with Five-Star Hero Keqing

- 30%

[ An Account ] with Five-Star Hero Qiqi

- 30%

[ An Account ] with Five-Star Hero Mona

- 30%

[ An Account ] with Five-Star Hero Jean

- 30%

[ An Account ] with Five-Star weapon Wolf's Gravestone

- 30%

[ An Account ] with Five-Star weapon Skyward Blade

- 30%

[ An Account ] with Five-Star weapon Skyward Harp

- 30%

[ An Account ] with Five-Star weapon Skyward Pride

- 30%

[ An Account ] with Five-Star weapon Skyward Atlas

- 30%

[ An Account ] with Five-Star weapon Skyward Spine

- 30%

[ An Account ] with Five-Star weapon Aquila Favonia

- 30%

[ An Account ] with Five-Star weapon Amos'Bow

- 30%

[ An Account ] with Five-Star weapon Primordial Jade Winged-Spear

- 30%

[ An Account ] with Five-Star weapon Lost Prayer to the Sacred Winds
WHY CHOOSE IGGM.COM?
BEST PRICE

We're checking with the Market Prices every day to provide you the best Prices

SECURITY GUARANTEE

IGGM Provide 100% secure online payment system. The most professional game service provider guarantee the security of products

INSTANT DELIVERY

More than 90% of orders are processed successfully in less than 15 minutes.

100% REFUND

Received what you purchased or the refund. Once your order is delayed or undeliverable, we are 100% guaranteed to refund your money

24/7 SUPPORT

Our manager will answer all your questions and will be available at any moment

GREAT DISCOUNT

Become the VIP member of IGGM to gain up to 5% Discount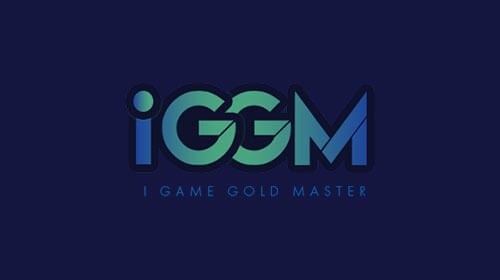 Genshin Impact Shows New Monsters That Will Appear In 1.5 Version
2021-04-26 16:00:20
Genshin Impact 1.5 version is coming, on April 28th, 'Beneath the Light of Jadeite' will be online. In addition to the launch of the PS5 version and the appearance of some other new characters, Mihoyo will also add some new monsters to the game. Before the release, the developer has provided a new look at two of them in action, which is to allow players to prepare in advance and have a general understanding of the upcoming situation.
More specifically, Genshin Impact added 3 monsters to version 1.5. They are: Cryo Hypostasis, Azhdaha, and Abyss Lector-Violet Lightning. In the revealed GIFs, Mihoyo chose to use Amber to show Cryo Hypostasis and Azhdaha monsters' attacks.
Although Cryo Hypostasis looks much like other elemental Hypostasis monsters, and Cryo moves seem deadly, Azhdaha is a huge dragon that can tunnel underground.
The new monster of Genshin Impact will appear in the game as part of the 1.5 update on April 28. This game is currently for PS4, PC and mobile devices. It will eventually be released on Nintendo Switch, and the PS5 version will also be updated on April 28.
So this also means that Genshin Impact fans will become busy again, and there will be more new content waiting for you to explore.
As for the two upcoming new heroes, if there are ones you like, but you don't have enough luck to get them in the game, you can come to IGGM to check, because we always keep up with the trend and launch the Genshin Impact Accounts with new heroes in time.
If you are lucky enough, you can also come to IGGM to buy Starter Accounts, maybe you will pull rare heroes or weapons from them.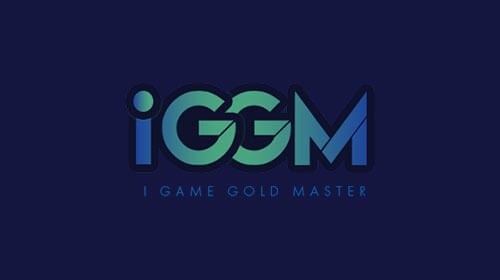 Genshin Impact: How To Get Free Diona?
2021-04-21 15:57:39
You will have the opportunity to get free Diona in the upcoming event, so this article will introduce the way to get her in detail. The Wish system is a common way to obtain heroes in Genshin Impact, but most players have not been able to obtain their favorite heroes or weapons through the Wish system. Fortunately, Diona, the 4-star Cryo character will be the reward for the upcoming event. Since November last year, Diona has been a part of the game and has become a member of the team rosters. So getting a free Diona now should not be missed.
How to get Diona?
To get free Diona, you need to participate in the upcoming event - Energy Amplifier Initiation. This event is part of the preview, showing the future of the Genshin Impact 1.5 update.
In this event, you will be able to participate in the new Domains and Twisted Realms to locate Fractured Fruits. This is a request from a Sumeru researcher. These fruits will be your points, and they will be traded for various rewards later.
These rewards include:
Primogems
Mora
Crown of Insight
Hero's Wit
Mystic Enhancement Ore
Once you complete the event, you will get a free Diona.
Free characters have always been an effective way for Genshin Impact to retain players. The game has held a large number of events in 2021, providing players with many additional Primogems, which is exciting. Once version 1.5 is online, fans will be busy again, not only can see Zhongli again but also two new playable characters.
IGGM provides many items related to Genshin Impact. If you want to buy Genshin Impact Account with a 5-star hero, you can come to IGGM without any hesitation. If you are lucky enough, then the cheap Starter Accounts must be suitable for you, maybe you will get the items you like from them.
TRUSTPILOT REVIEWS