Genshin Impact Accounts
All

Draws

Hu Tao

Xiao

Diluc

Keqing

Klee

Jean

Mona

Qiqi

Tartaglia

Zhongli

Albedo

Ganyu

Weapons

Two 5 Star

Multiple 5 Star
Starter Account-New ( AR11 Guaranteed 40 draws )

Dispatch / Expedition Unlock Account ( AR16 Guaranteed 35 - 40 draws )

Dispatch / Expedition Unlock Account ( AR20 Guaranteed 65 - 75 draws )

Starter Account-New ( AR10 Guaranteed 30 - 35 draws )

Starter Account-New X 10 ( AR10 Guaranteed 30 - 35 draws )

Starter Account-New X5 ( AR5 Guaranteed 12 - 15 draws )

Starter Account-New X 10 ( AR5 Guaranteed 12 - 15 draws )

[ An Account ] with Five-Star Hero Hu Tao

[ An Account ] with Five-Star Hero Xiao

[ An Account ] with Five-Star Hero Ganyu

[ An Account ] with Five-Star Hero Albedo

[ An Account ] with Five-Star Hero Diluc

[ An Account ] with Five-Star Hero Keqing

[ An Account ] with Five-Star Hero Qiqi

[ An Account ] with Five-Star Hero Mona

[ An Account ] with Five-Star Hero Jean

[ An Account ] with Five-Star weapon Wolf's Gravestone

[ An Account ] with Five-Star weapon Skyward Blade

[ An Account ] with Five-Star weapon Skyward Harp

[ An Account ] with Five-Star weapon Skyward Pride

[ An Account ] with Five-Star weapon Skyward Atlas

[ An Account ] with Five-Star weapon Skyward Spine

[ An Account ] with Five-Star weapon Aquila Favonia

[ An Account ] with Five-Star weapon Amos'Bow

[ An Account ] with Five-Star weapon Primordial Jade Winged-Spear

[ An Account ] with Five-Star weapon Lost Prayer to the Sacred Winds

[ An Account ] with Five-Star Hero Xiao & Xiao

[ An Account ] with Five-Star Hero Xiao & Albedo

[ An Account ] with Five-Star Hero Xiao & Diluc

[ An Account ] with Five-Star Hero Xiao & Keqing
WHY CHOOSE IGGM.COM?
BEST PRICE

We're checking with the Market Prices every day to provide you the best Prices

SECURITY GUARANTEE

IGGM Provide 100% secure online payment system. The most professional game service provider guarantee the security of products

INSTANT DELIVERY

More than 90% of orders are processed successfully in less than 15 minutes.

100% REFUND

Received what you purchased or the refund. Once your order is delayed or undeliverable, we are 100% guaranteed to refund your money

24/7 SUPPORT

Our manager will answer all your questions and will be available at any moment

GREAT DISCOUNT

Become the VIP member of IGGM to gain up to 5% Discount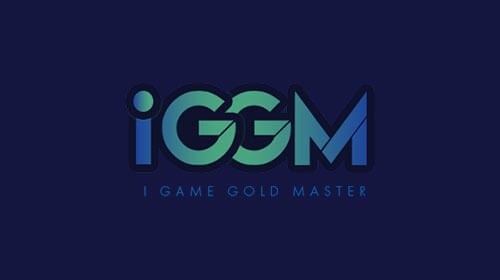 Genshin Impact: When Will Ayaka Be Playable In 1.4 Update?
2021-02-25 17:08:01
Since the Genshin Impact 1.3 version is still in progress, but there is no more attractive content to excite fans, Hu Tao has not yet appeared. At this time, relevant rumors about the 1.4 version have been leaked, and different characters continue to emerge. These seem to be more attractive than the current game content.
One of the news is that Ayaka seems to appear in version 1.4, so will Ayaka really become a playable character in the next version?
Kamisato Ayaka has always been a legendary character in Genshin Impact, because Ayaka has appeared in the official footage in 2019 before the game's release, so she joined the game as a playable character seems to be an understood thing. As early as when the 1.2 Update was released, fans were looking forward to her appearance, but that did not make fans' dreams come true. Now version 1.4 is coming soon, fans are speculating that she might appear.
Based on previous experience, these rumors seem to be officially confirmed to be correct. Because in the previous update, rumored characters like Zhongli, Xiao and Ganyu eventually appeared in the official statement.
All we know so far is that Ayaka is a Cryo user and her weapon are swords. This is more detailed than other rumored roles, so we can speculate that Ayaka has a high chance of appearing in the 1.4 Update. But whether she is a 5-star character, we also don't know.
At present, we can only wait for Mihoyo to publish an official statement. Once there is the latest official news, IGGM will update the news in time. If you have already subscribed to IGGM, then you will know the first time.
As for some popular 5-star characters, you can buy Genshin Impact Accounts with them from IGGM at a low price. As long as you know the 5-star heroes, you can find their accounts on IGGM. In addition to some 5-star heroes, there are also some 5-star weapons, as long as you need them, we will provide them for you!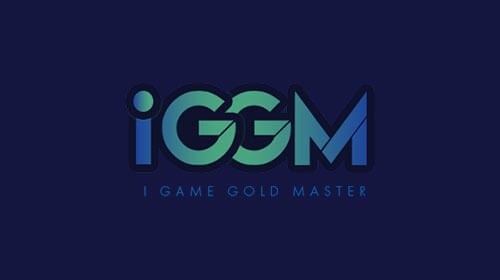 Genshin Impact: Some Characters With Powerful DPS Attacks Are Worth Having
2021-02-02 17:47:01
With the upcoming version 1.3 of Genshin Impact, the number of playable characters will increase. Xiao is definitely a powerful character designed for combat. We have compiled a list of characters with powerful DPS attacks.
In Genshin Impact, the types of characters can be divided into three categories:
DPS: Characters can quickly cause damage
Support: Characters can heal or buff the team
Hybrid of the two: Characters can deal damage while triggering Elemental Reactions
If you have the right team builds to complement each other, using various roles can make your team unstoppable! Here are the characters with powerful DPS attacks:
Diluc
Speaking of characters with powerful DPS attacks, Diluc must have a place, he can even be said to be the best character. His Normal Attack, Tempered Sword, can perform powerful slashes. His plunging attack can cause AoE damage. His Elemental Burst, Dawn, can beat back enemies and cause AoE Pyro damage. Because of this, Diluc is unstoppable in Genshin Impact.
Tartaglia
As a Hydro user, he can use Riptide to deal damage to the enemies, and his bow can fire 6 shots in a row. His Elemental Skill can attack multiple enemies at once, so he is a character capable of both ranged and melee. His Elemental Burst can cause AoE damage.
Klee
Hiding these powerful DPS attacks under her small body, her moves are explosive. Each of her attacks will cause AoE Pyro damage, so she can shoot down many enemies at the same time.
Xiao
This upcoming character has attracted many fans. He has a fast and accurate fatal attack. His Bane of All Evil Element Burst increases his damage output in exchange for slowly draining his HP. His polearm attacks are fast and continuous, and his Anemo moves can hit multiple enemies at once. And he will become stronger as your rank rises!
Keqing
Her ability to quickly slash and smash the surrounding enemies, which are not to be underestimated. Her Normal Attacks and Charged Attacks are already very powerful, plus her Elemental Burst will cause massive AoE Electro damage, which makes her become one of the most popular characters.
Ningguang
She is the only Geo user who is created purely for DPS. Her moves can fire projectiles at the enemy, and her Jade Screen can cause AoE damage while protecting herself. Her Elemental Burst, Starshatter, can be combined with Jade Screen, so her damage output will be more impressive.
Beidou
Beidou is an Electro user. She can use Normal and Charged attacks to smash and slash enemies quickly and continuously. Her Elemental Burst, Stormbreaker, can create a Thunderbeast's Target around her.
Razor
Razor is also an Electro user. His slashing attacks can be followed up with a more destructive ending move. His Claw and Thunder Elemental Skill can deter multiple enemies. The Electro Sigils summoned during this period can give each sigil a 20% Elemental Recharge bonus.
Xinyan
Although she is a 4-star character, she has her own DPS moves that can make her greater. Her Normal Attacks can perform multiple and continuous slashing, but her Charged Attacks can consume stamina to perform continuous rotation attacks. Her Elemental Burst, Riff Revolution, can launch enemies into the air and end with explosions.
At present, those are the characters with powerful DPS in Genshin Impact. With the continuous update of the game, more and more powerful characters will join in. The one character everyone is looking forward to is Xiao!
So there should be many people expecting him to join their teams. If you have the same idea but don't want to wait, then you can come to IGGM to buy Genshin Impact Accounts with Xiao.
Of course, IGGM also provides other Genshin Impact Accounts with other heroes, such as Klee, Keqing, and Diluc.
TRUSTPILOT REVIEWS
Rated 5stars on



I got off for 1.5 hours and it was there by the time i logged on
ore2ejuicylucyst

Wry simple and easy purchase thank you
cystore2ejuicylu

I'm glad I've tried this site, it is legit.
ejuicylucystore2

best site ever!!!!!!
ncyforurre

Every time I can get safe and cheap credits from here, it is good!
psretzloff