Genshin Impact Accounts
All

Draws

Yelan

Sangonomiya Kokomi

Raiden Shogun

Yae Miko

Kamisato Ayato

Shenhe

Arataki Itto

Yoimiya

Kamisato Ayaka

Kazuha

Eula

Hu Tao

Xiao

Venti

Diluc

Keqing

Klee

Jean

Mona

Qiqi

Tartaglia

Zhongli

Albedo

Ganyu

Weapons

Two 5 Star

Multiple 5 Star
- 10%

Dispatch / Expedition Unlock Account ( AR20 Guaranteed 80 - 90 draws )

- 10%

Starter Account-New ( AR10 Guaranteed 30 - 35 draws )

- 10%

Starter Account-New X 10 ( AR10 Guaranteed 30 - 35 draws )

- 50%

[ An Account ] with Five-Star Hero Yelan

- 50%

[ An Account ] with Five-Star Hero Kamisato Ayato

- 50%

[ An Account ] with Five-Star Hero Yae Miko

- 50%

[ An Account ] with Five-Star Hero Shenhe

- 50%

[ An Account ] with Five-Star Hero Arataki Itto

- 50%

[ An Account ] with Five-Star Hero Sangonomiya Kokomi

- 50%

[ An Account ] with Five-Star Hero Raiden Shogun

- 50%

[ An Account ] with Five-Star Hero Yoimiya

- 50%

[ An Account ] with Five-Star Hero Kamisato Ayaka

- 50%

[ An Account ] with Five-Star Hero Kazuha

- 50%

[ An Account ] with Five-Star Hero Eula

- 50%

[ An Account ] with Five-Star Hero Zhongli

- 50%

[ An Account ] with Five-Star Hero Tartaglia

- 50%

[ An Account ] with Five-Star Hero Venti

- 50%

[ An Account ] with Five-Star Hero Hu Tao

- 50%

[ An Account ] with Five-Star Hero Xiao

- 50%

[ An Account ] with Five-Star Hero Ganyu

- 50%

[ An Account ] with Five-Star Hero Albedo

- 50%

[ An Account ] with Five-Star Hero Diluc

- 50%

[ An Account ] with Five-Star Hero Keqing

- 50%

[ An Account ] with Five-Star Hero Qiqi

- 50%

[ An Account ] with Five-Star Hero Mona

- 50%

[ An Account ] with Five-Star Hero Jean

- 50%

[ An Account ] with Five-Star weapon Wolf's Gravestone

- 50%

[ An Account ] with Five-Star weapon Skyward Blade

- 50%

[ An Account ] with Five-Star weapon Skyward Harp

- 50%

[ An Account ] with Five-Star weapon Skyward Pride
WHY CHOOSE IGGM.COM?
BEST PRICE

We're checking with the Market Prices every day to provide you the best Prices

SECURITY GUARANTEE

IGGM Provide 100% secure online payment system. The most professional game service provider guarantee the security of products

INSTANT DELIVERY

More than 90% of orders are processed successfully in less than 15 minutes.

100% REFUND

Received what you purchased or the refund. Once your order is delayed or undeliverable, we are 100% guaranteed to refund your money

24/7 SUPPORT

Our manager will answer all your questions and will be available at any moment

GREAT DISCOUNT

Become the VIP member of IGGM to gain up to 5% Discount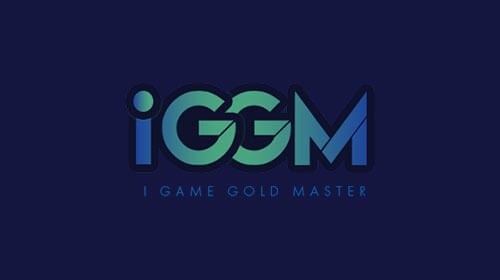 Genshin Impact: Highlights of Version 2.7
2022-06-01 10:49:12
After a few weeks of delay, players' long-awaited Genshin Impact 2.7 update has arrived, and a slew of new content has been introduced, with plenty of highlights to focus on.
New 5-Star Character: Yelan
A popular new character, Yelan is a mysterious Hydro elemental archer, her elemental skills include "Lingering Lifeline" which fires a lifeline and moves quickly, wrapping and marking opponents along its path and following the movement's end according to Your HP deals Hydro Damage to the opponent.
The Elemental Burst "Depth-Clarion Dice" synergizes with the Normal Attack Stealthy Bowshot, causing Hydro Damage by throwing.
New 4-Star Character: Kuki Shinobu
Kuki Shinobu is a new character with Electro Elements and sidekick of Arataki Itto and Deputy Leader of the Arataki Gang.
Elemental attack Sanctifying Ring requires creating a Grass Ring with some of her HP to deal Electro Damage to the opponent.
Gyoei Narukami Kariyama Rite as Elemental Burst can only be used when Kuki Shinobu's HP is less than 50%, it can create a field that clears all filthy areas, and continues to deal Electro Damage to the opponent.
New Weapons: 5-Star Aqua Simulacra (Bow) and 4-Star Fading Twilight (Bow)
Aqua Simulacra increases the player's HP, and when it is activated, the top and bottom glow; if there is an opponent near the player who equips it, the character's damage increases.
Fading Twilight will carry one of the three buffs, and after hitting the opponent, change the buff's next effect type, triggering each 7s.
New Archon Quest: Perilous Trail
As the new Interlude Chapter, players unlock it requiring:
1. Complete Raiden Shogun's Story Quest "Imperatrix Umbrosa Chapter: Act II - Transient Dreams";
2. Complete Arataki Itto's Story Quest "Taurus Iracundus Chapter: Act I - Rise Up, Golden Soul";
3. Complete the Archon Quest "Chapter I: Act III - A New Star Approaches";
4. Complete the World Quests "Wherefore Did the Spiritstone Descend?" and "A Teapot to Call Home: Part I."
New Story Quest: Calculated Gambit
Calculated Gambit is Yelan's story quest, and players unlock it requiring:
1. Reach Adventure Rank 40+;
2. Complete Ganyu's Story Quest "Sinae Unicornis Chapter: Act I - Sea of ​​Clouds, Sea of ​​People" ;
3. Complete Archon Quest Interlude Chapter: Act II - "Perilous Trail."
IGGM.com is committed to bringing you a better gaming experience, where you can not only get the latest news and guides, but also Genshin Impact Accounts for sale to get a head start on new version.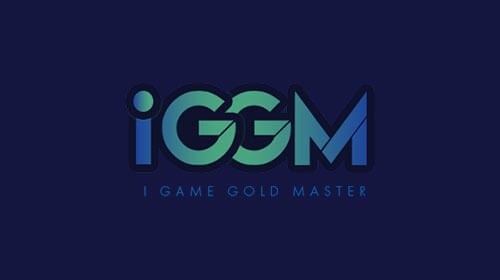 Genshin Impact Shows New Monsters That Will Appear In 1.5 Version
2021-04-26 16:00:20
Genshin Impact 1.5 version is coming, on April 28th, 'Beneath the Light of Jadeite' will be online. In addition to the launch of the PS5 version and the appearance of some other new characters, Mihoyo will also add some new monsters to the game. Before the release, the developer has provided a new look at two of them in action, which is to allow players to prepare in advance and have a general understanding of the upcoming situation.
More specifically, Genshin Impact added 3 monsters to version 1.5. They are: Cryo Hypostasis, Azhdaha, and Abyss Lector-Violet Lightning. In the revealed GIFs, Mihoyo chose to use Amber to show Cryo Hypostasis and Azhdaha monsters' attacks.
Although Cryo Hypostasis looks much like other elemental Hypostasis monsters, and Cryo moves seem deadly, Azhdaha is a huge dragon that can tunnel underground.
The new monster of Genshin Impact will appear in the game as part of the 1.5 update on April 28. This game is currently for PS4, PC and mobile devices. It will eventually be released on Nintendo Switch, and the PS5 version will also be updated on April 28.
So this also means that Genshin Impact fans will become busy again, and there will be more new content waiting for you to explore.
As for the two upcoming new heroes, if there are ones you like, but you don't have enough luck to get them in the game, you can come to IGGM to check, because we always keep up with the trend and launch the Genshin Impact Accounts with new heroes in time.
If you are lucky enough, you can also come to IGGM to buy Starter Accounts, maybe you will pull rare heroes or weapons from them.
TRUSTPILOT REVIEWS