WOTLK Classic Gold
Server
WOTLK Classic Gold US

WOTLK Classic Gold EU
All
A
B
E
F
G
M
O
P
R
S
W
Y
Angerforge [US] - Alliance

Angerforge [US] - Horde

Arugal [OCE] - Alliance

Arugal [OCE] - Horde

Ashkandi [US] - Alliance

Ashkandi [US] - Horde

Atiesh [US] - Alliance

Atiesh [US] - Horde

Azuresong [US] - Alliance

Azuresong [US] - Horde

Benediction [US] - Alliance

Benediction [US] - Horde

Bloodsail Buccaneers [US] - Alliance

Bloodsail Buccaneers [US] - Horde

Earthfury [US] - Alliance

Earthfury [US] - Horde

Eranikus [US] - Alliance

Eranikus [US] - Horde

Faerlina [US] - Alliance

Faerlina [US] - Horde

Grobbulus [US] - Alliance

Grobbulus [US] - Horde

Maladath [US] - Alliance

Maladath [US] - Horde

Mankrik [US] - Alliance

Mankrik [US] - Horde

Myzrael [US] - Alliance

Myzrael [US] - Horde

Old Blanchy [US] - Alliance

Old Blanchy [US] - Horde

Pagle [US] - Alliance

Pagle [US] - Horde

Remulos [OCE] - Alliance

Remulos [OCE] - Horde

Skyfury [US] - Alliance

Skyfury [US] - Horde

Sulfuras [US] - Alliance

Sulfuras [US] - Horde

Westfall [US] - Alliance

Westfall [US] - Horde

Whitemane [US] - Alliance

Whitemane [US] - Horde

Windseeker [US] - Alliance

Windseeker [US] - Horde

Yojamba [OCE] - Alliance

Yojamba [OCE] - Horde
All
A
E
F
G
H
J
L
M
N
P
R
S
T
V
П
Х
Ashbringer [EU] - Alliance

Ashbringer [EU] - Horde

Amnennar [FR] - Alliance

Amnennar [FR] - Horde

Auberdine [FR] - Alliance

Auberdine [FR] - Horde

Earthshaker [EU] - Alliance

Earthshaker [EU] - Horde

Everlook [DE] - Alliance

Everlook [DE] - Horde

Firemaw [EU] - Alliance

Firemaw [EU] - Horde

Gehennas [EU] - Alliance

Gehennas [EU] - Horde

Giantstalker [EU] - Alliance

Giantstalker [EU] - Horde

Golemagg [EU] - Alliance

Golemagg [EU] - Horde

Hydraxian Waterlords [EU] - Alliance

Hydraxian Waterlords [EU] - Horde

Jin'do [EU] - Alliance

Jin'do [EU] - Horde

Lakeshire [DE] - Alliance

Lakeshire [DE] - Horde

Mandokir [ES] - Alliance

Mandokir [ES] - Horde

Mirage Raceway [EU] - Alliance

Mirage Raceway [EU] - Horde

Mograine [EU] - Alliance

Mograine [EU] - Horde

Nethergarde Keep [EU] - Alliance

Nethergarde Keep [EU] - Horde

Patchwerk [DE] - Alliance

Patchwerk [DE] - Horde

Pyrewood Village [EU] - Alliance

Pyrewood Village [EU] - Horde

Razorfen [DE] - Alliance

Razorfen [DE] - Horde

Sulfuron [FR] - Alliance

Sulfuron [FR] - Horde

Thekal [EU] - Alliance

Thekal [EU] - Horde

Transcendence [DE] - Alliance

Transcendence [DE] - Horde

Venoxis [DE] - Alliance

Venoxis [DE] - Horde

Пламегор [Flamegor] - Alliance

Пламегор [Flamegor] - Horde

Хроми [Chromie] - Alliance

Хроми [Chromie] - Horde
About Wrath of the Lich King Classic
World of Warcraft Classic is an MMORPG video game developed and published by Blizzard Entertainment. It launched in 2019 and runs alongside the major version of the game. Blizzard Entertainment also brought Wrath of the Lich King back to World of Warcraft Classic on September 27, 2022. It thrilled old and new players alike with a host of improvements and new features.
WOTLK Classic Phase 3
Wrath of the Lich King Classic Phase 3 Call of the Crusade is opened on June 20, 2023. The arrival of this update means that players will welcome a lot of new content, such as new raids, tournaments and PVP seasons. Let us reveal them one by one.
1. (New) Titan Rune Dungeons—Defense Protocol Beta
Since the creatures and bosses in new Titan Rune Dungeons have added many new effects, as well as extra health and damage, the difficulty of this dungeon will be higher than the previous ones. You will also get a lot of rewards for it. Especially after you beat the final boss, you will get a new currency called Sidereal Essence. You can use Sidereal Essence in exchange for 10-player Hard Mode Ulduar gear at the Animated Constellation vendor in Dalaran.
2. Crusader's Coliseum
Trial of the Champion: This is a 5-player dungeon located in the Argent Tournament. This dungeon has normal and heroic modes, including a total of three boss battles.
3.The Argent Tournament
Once WotLK Classic Phase 3 is here, new dailies will be added to the Argent Tournament. You need to go north of Sindragosa's Fall in the Icecrown zone to complete various new dailies to get rich new rewards, such as the Argent Warhorse as well as the Pony Bridle remote bank. If you want to know more about Argent Tournament new dailies, you can check the relevant guide on this site.
4. Wrath of the Lich King PVP Classic Season 7
The arrival of the new PVP season means that you will once again be able to challenge all players. Once the Isle of Conquest is unlocked, you can fight with different players on a 40 vs 40 battleground.
Phase 3 brings players far more surprises than these.
1. On June 22, 2023, at 6 PM (EDT), the Trial of the Crusader and Trial of the Grand Crusader, which are the new 10 and 25-player raids, will be available simultaneously.
2. Level 80 Onyxia's Lair: You can also challenge Level 80 Onyxia in Onyxia's Lair.
What is WOTLK Classic Gold?
WOTLK Classic Gold is the main currency in Wrath of the Lich King Classic, and it supports the normal operation of the in-game economy.
What is the use of WOTLK Gold?
Players can use WOTLK Gold to buy various items. Whether it is armor, weapons, mounts, pets or consumables, it is inseparable from the support of WOTLK Classic Gold for sale. It can be said that players can even buy more WoW Classic WotlK Gold to play better, because as long as they have better equipment, they will be able to easily get through difficult times.
IGGM.com: First Choice To Buy WoW WOTLK Classic Gold
There are plenty of ways for players to farm gold in any MMO, and WOTLK Classic is no exception. Players can loot enemies, craft items and sell, pick up gathering classes, and use the auction house effectively for a decent amount of WOTLK Classic Gold. These ways are not the most efficient way, even more seems like daunting tasks for players who are busy with work or study every day.
In order to ensure the best gaming experience for players, they can buy WOTLK Gold at the site that provide cheap WoW Classic Gold. It will save players more time to experience the fun of Wrath of the Lich King Classic.
And, IGGM is the most reliable service provider and insists on providing players with cheapest WOTLK Classic Gold. We have the following advantages:
Cheap Price. We check the market price every day to let players enjoy the lowest price and biggest discounts, which means you can always buy cheap WOTLK Classic Gold without thinking too much about cost. You can also follow IGGM on Facebook or Twitter for an exclusive discount code that will get you even cheaper WOTLK Gold for any available Wrath of the Lich King Classic servers.
100% Safe. Every player who buy WOTLK Classic Gold from IGGM is protected by a 100% secure transaction system, and there are dozens of secure payment methods to choose from, such as Paypal, Credits Card and Pay locally.
Fast Delivery. Precisely because of our huge inventory of WOTLK Classic Gold For Sale and great work efficiency, no matter how much cheap WoW WOTLK Classic Gold you need and how quickly you want us to deliver it, we can meet your requirements. Since WOTLK Classic Pre-Patch was available, the fast delivery of around 10 minutes has made thousands of players love IGGM and like to buy WotlK Classic Gold again.
So that, IGGM.com is the best place to buy WOTLK Classic Gold. We are committed to providing the best quality service to all Wrath of the Lich King Classic players, and we wish you a great time. If you don't understand anything, you are welcome to come to IGGM for consultation!
Why Choose IGGM.COM?
Best Price

We're checking with the Market Prices every day to provide you the best Prices.

Security Guarantee

IGGM Provide 100% secure online payment system. The most professional game service provider guarantee the security of products.

Instant Delivery

We have been committed to providing customers with fast delivery and outstanding service. Usually delivering the order within minutes or 24 hours at most.

100% Refund

Received what you purchased or the refund. Once your order is delayed or undeliverable, we are 100% guaranteed to refund your money.

24/7 Support

Our manager will answer all your questions and will be available at any moment.

Great Discount

Become the VIP member of IGGM to gain up to 5% Discount.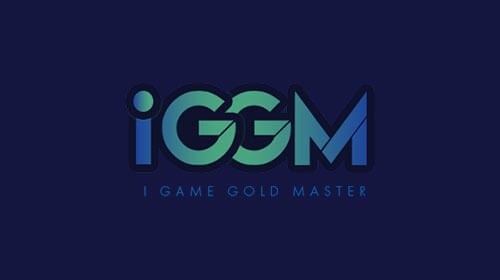 WOTLK Classic: A Perfect Catch-Up Event For Phase 4! - Brewfest 2023 Overview
Another year, another Brewfest guide.
Brewfest 2023 runs from September 20th to October 6 th. There are several new rewards this year that have big implications for gearing and for Cataclysm as well.
Intro
First, let's cover the primary goal of the event. Like last year, our main goal is to complete the six specific achievements for the Brewmaster title and progress towards the Violet Proto-Drake. If you don't have it yet, this is absolutely the time to start working on your mount.
Mounts are account wide in Phase 4, so this is the easiest way to be at 315 speed on all your alts.
Speaking of alts, you really don't want to forget the 10% XP bonus. At around 610 server time in the morning and at night you can receive a 10% experience buff at the Brewfest Camps. These camps are located outside of Ironforge and outside of Orgrimmar. You really should make sure to take full advantage of it.
While you're at the camp, we might as well knock out the Brewmaster title as well for a Violet Proto-Drake to get the Brewmaster title. We'll need to obtain 200 Brewmaster Prize Tokens, which are the currency for the event.
You'll need the 200 to join the Brew of the Month Club, which is one of the achievements. You'll also need another 40 if you get unlucky with mount drops from Coren Direbrew later.
How To Get Tokens Fast?
Next, let's talk about the best way to earn currency for the event.
Ram Racing
The best way to earn currency per day is the Ram Racing. After the intro quest, you can start the repeatable daily quest from either Neil Ramstein for Alliance or Ram Master Ray for Horde.
Pay attention to your chat box instead of the graphics whenever you receive a keg to maximize runs. With perfect play, you'll be able to get at least 30 tokens per day, so this should be your main priority.
Just doing Ram Racing every day is enough to farm 200 tokens and knock out the Brew of the Month Club achievement and that means we only have five achievements left.
Obtain Tokens Via Questing
After Ram racing, you can also go to Belbi Quikswitch or Blix Fixwidget to pick up your 2023 Brewfest Stein.
Also, just like last year, Chug and Chuck is worth another 10 tokens per day at Boxey Boltspinner or Bizzle Quicklift. Pick up the mug behind the quest giver and then use the mug from your inventory to throw it at the walking style robot.
There's also the Barking quest for 15 tokens. You go into either Orgrimmar or Ironforge and you make sure to complete each objective with your RAM. The big secret is to dismiss your RAM once the objectives are complete and then just use your actual mount to ride back to the quest giver.
Another repeatable source of prize tokens is the 'This One Time, When I Was Drunk' quest. Every 30 minutes, Dark Iron Dwarves will attack your Brewfest Camp. When they're done, you can loot the Cog and turn it in for 10 more tokens. This also counts for the second of the six Brewmaster achievements, so you should definitely do it at least once.
While you're here, you might as well get the Wolpertinger's Tankard as well by doing the quest from Goldark or Glodrak just ask for the synth through goggles and then use your net on five stunned Wolpertingers for achievement number three 'Does your Wolpertinger Linger?' knockdown.
Also, if you still need it, you can complete 'The Brewfest Diet' achievement nearby. All you have to do is using your WOTLK Classic Gold to buy all the foods listed below:
Dried Sausage

Savory Sausage

Spicy Smoked Sausage

The Essential Brewfest Pretzel

Pickled Sausage

Spiced Onion Cheese

Succulent Sausage

The Golden Link
New Rewards
We've only got two achievements left to go, so let's talk about all the new rewards.
Almost everything new comes from Coren Direbrew, which is perfect since killing him knocks out our fourth achievement. This year, Coren Direbrew is up to level 80, which means 200 item level trinkets. Since we don't have RDF yet, you'll have to join LFG in either Direbrew's Remote or fly all the way to Blackrock Depths.
Coren dropped some really excellent new items, including previous trinkets. This is just in time for all year olds to get ready for RDF in the new game mode. There are two new summoning trinkets (Bubbling Brightbrew Charm & Bitter Balebrew Charm) that are both designed for tanks with a solid 170 stamina.
Meanwhile, the Ancient Pickled Egg is the perfect fresh 80 healing trinket. Then, melee will want to grab the Coren's Chromium Coaster, which is just a free mirror of truth. Rounding out these trinkets is the brand new Brawler's Souvenir, which has an activatable 335 dodge bonus.
On top of the trinkets, we're technically supposed to get two new weapons. Whether we get them or not remains to be seen because they came with the RDF system, which won't be in the game until October 10th.
The first weapon is the 200 item level dagger called the Direbrew's Bloody Shanker. Far more interesting, however, is the 226 item level Tankard O' Terror. This is the highest item level BoE weapon in the game right now and if it's available, it'll be very profitable to sell in the Auction House.
On top of the new items, we have the soon to be account wide Swift Brewfest Ram and the Great Brewfest Kodo getting at least one Brewfest Mount as our sixth and final achievement. So, definitely try to get one.
If you get unlucky, you'll just need to form 40 tokens and buy the Direbrew Hops from the fender to knock on our last achievement.
Hold on a minute. We still have my most anticipated boss drop left, which is the Direbrew Remote. This remote teleports you directly to the Grim Guzzler and BRD, which means you're a quick instance teleport away from Searing Gorge. This is by far the fastest way to get to the upcoming Cataclysm Blackwing Descent raid unless you do some RDF Shenanigans.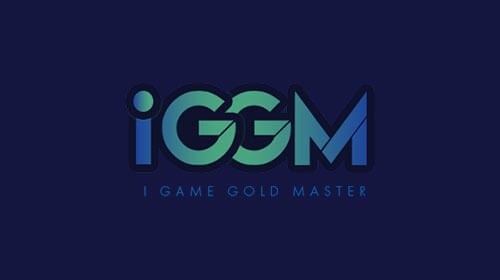 WOTLK Classic Phase 4: Everything New Coming With RDF System! - New Features & Tips
Warriors of Azeroth, it's time to wield your mightiest armor and most fearsome weapons. It's time to use your best enchantments and the most powerful buffing consumables.
In Phase 4, we will get a new Random Dungeon Finder system, automatic cross-realm prompts for dungeons, and huge bonus rewards that only appear. Let's talk about all the new features of RDF system and how you can take advantage of it to upgrade quickly.
RDF System Overview
RDF is the automated dungeon-finding interface introduced in WOTLK Classic Phase 4.
First, you choose your role, whether it's a tank, a healer, a DPS. If you're flexible, you can even choose multiple characters.
Next, you can queue into a random dungeon or a specific dungeon. If you want to queue a specific dungeon, use the drop-down menu and check the box for the dungeon you want to find the group for.
The major difference between this and RDF is that it automatically matches players and characters, even across realms. This means you no longer need to interact with them manually. When your party is full, you'll automatically teleport to the dungeon, saving you the trouble of going there.
Also Read: What Epic Changes Are Coming To Shadowmourne Questline In WOTLK Classic Phase 4?
One of the biggest advantages of RDF system is the bonus rewards it offers.
By choosing the random dungeon option, you will receive substantial rewards. At level 80, you'll receive two Emblems of Triumph and the bonus WOTLK Classic Gold. If you're below level 80, you'll gain scaling experience and gold. Players below level 70 will also receive a pack of useful items.
This satchel contains a randomly bound armor piece to pick up. The type of armor you receive depends on your class. For example, Rogues get leather items. This makes queuing randomly with RDF an excellent way to gear up, as you'll receive dungeon rewards and bonus backpack items.
Of course, you can also choose where to buy these items from merchants. Note that you can get a 3% discount with the code "Lich".
Use RDF For Leveling
RDF is a game changer. Low-level dungeons are often slow to level up and require grouping, which can be challenging. You can now queue into random dungeons and earn expanded bonus experience points from each run.
However, you can only queue for dungeons within your level range. For example, a level 22 Troll Mage can queue up for Blackfathom Deeps. However, a level 12 Alliance Druid cannot queue to enter any dungeons.
Although RDF can provide excellent XP, there are some situations where the task is not advisable. Especially if the dungeons available are not suitable for your level.
Also, don't forget to equip chest and shoulder heirlooms and other XP boosting items for an additional 10% experience boost.
It's also worth noting that healers and tanks queue faster than DPS characters. You can use this time to start quests or farm for XP.
Get Raid Ready With RDF
Once you reach level 80 via RDF spam and missions, you can use RDF to prepare for a raid. You can queue up new Titan Rune modes, including Alpha, Beta, and Gamma, which offer gear at different item levels:
Alpha: 200-213 item level gear

Beta: 225 item level gear

Gamma: 232 item level gear
Also, we can find the new Defiler Scourge Stone currency from Gamma Boss, which can be used to purchase powerful items.
If you can get gear from the Auction House that meets Alpha mode requirements, consider skipping normal Heroic mode. Blizzard is making Alpha Mode easier with this patch, making its transition from level dungeons smoother.
If you're queuing into the new Frozen Halls Dungeons, you'll need at least 200 item level gear. So be prepared to collect gear to fulfill this requirement.
Overall, WOTLK Classic Phase 4's RDF system brings significant changes to the dungeon experience, making upgrades and equipment more efficient than ever. So, let's always be ready to conquer the challenges that lie ahead at Northrend!
Trustpilot Reviews