WOW Classic Gold
SERVER
WOW Classic Gold US

WOW Classic Gold EU
All
A
B
D
E
F
G
H
I
K
L
M
N
O
P
R
S
T
W
Y
Anathema Alliance

Anathema Horde

Arcanite Reaper Alliance

Arcanite Reaper Horde

Arugal Alliance

Arugal Horde

Ashkandi Alliance

Ashkandi Horde

Atiesh Alliance

Atiesh Horde

Azuresong Alliance

Azuresong Horde

Benediction Alliance

Benediction Horde

Bigglesworth Alliance

Bigglesworth Horde

Blaumeux Alliance

Blaumeux Horde

Bloodsail Buccaneers Alliance

Bloodsail Buccaneers Horde

Deviate Delight Alliance

Deviate Delight Horde

Earthfury Alliance

Earthfury Horde

Faerlina Alliance

Faerlina Horde

Fairbanks Alliance

Fairbanks Horde

Felstriker Alliance

Felstriker Horde

Grobbulus Alliance

Grobbulus Horde

Heartseeker Alliance

Heartseeker Horde

Herod Alliance

Herod Horde

Incendius Alliance

Incendius Horde

Kirtonos Alliance

Kirtonos Horde

Kromcrush Alliance

Kromcrush Horde

Kurinnaxx Alliance

Kurinnaxx Horde

Loatheb Alliance

Loatheb Horde

Mankrik Alliance

Mankrik Horde

Myzrael Alliance

Myzrael Horde

Netherwind Alliance

Netherwind Horde

Old Blanchy Alliance

Old Blanchy Horde

Pagle Alliance

Pagle Horde

Rattlegore Alliance

Rattlegore Horde

Remulos Alliance

Remulos Horde

Skeram Alliance

Skeram Horde

Smolderweb Alliance

Smolderweb Horde

Stalagg Alliance

Stalagg Horde

Sulfuras Alliance

Sulfuras Horde

Sul'thraze Alliance

Sul'thraze Horde

Thalnos Alliance

Thalnos Horde

Thunderfury Alliance

Thunderfury Horde

Westfall Alliance

Westfall Horde

Whitemane Alliance

Whitemane Horde

Windseeker Alliance

Windseeker Horde

Yojamba Alliance

Yojamba Horde
All
A
B
C
D
E
F
G
H
J
L
M
N
P
R
S
T
V
Х
Z
З
П
Amnennar Alliance

Amnennar Horde

Ashbringer Alliance

Ashbringer Horde

Auberdine Alliance

Auberdine Horde

Bloodfang Alliance

Bloodfang Horde

Celebras Alliance

Celebras Horde

Dragon's Call Alliance

Dragon's Call Horde

Dragonfang Alliance

Dragonfang Horde

Dreadmist Alliance

Dreadmist Horde

Earthshaker Alliance

Earthshaker Horde

Everlook Alliance

Everlook Horde

Finkle Alliance

Finkle Horde

Firemaw Alliance

Firemaw Horde

Flamelash Alliance

Flamelash Horde

Gandling Alliance

Gandling Horde

Gehennas Alliance

Gehennas Horde

Golemagg Alliance

Golemagg Horde

Harbinger of Doom Alliance

Harbinger of Doom Horde

Heartstriker Alliance

Heartstriker Horde

Hydraxian Waterlords Alliance

Hydraxian Waterlords Horde

Judgement Alliance

Judgement Horde

Lakeshire Alliance

Lakeshire Horde

Lucifron Alliance

Lucifron Horde

Mandokir Alliance

Mandokir Horde

Mirage Raceway Alliance

Mirage Raceway Horde

Mograine Alliance

Mograine Horde

Nethergarde Keep Alliance

Nethergarde Keep Horde

Noggenfogger Alliance

Noggenfogger Horde

Patchwerk Alliance

Patchwerk Horde

Pок-Делар(Rhok'delar) Alliance

Pок-Делар(Rhok'delar) Horde

Pyrewood Village Alliance

Pyrewood Village Horde

Razorfen Alliance

Razorfen Horde

Razorgore Alliance

Razorgore Horde

Retro EU-Alliance

Retro EU-Horde

Shazzrah Alliance

Shazzrah Horde

Skullflame Alliance

Skullflame Horde

Stonespine Alliance

Stonespine Horde

Sulfuron Alliance

Sulfuron Horde

Ten Storms Alliance

Ten Storms Horde

Transcendence Alliance

Transcendence Horde

Venoxis Alliance

Venoxis Horde

Хроми (Chromie) Alliance

Хроми (Chromie) Horde

Zandalar Tribe Alliance

Zandalar Tribe Horde

Змейталак(Wyrmthalak) Alliance

Змейталак(Wyrmthalak) Horde

Пламегор (Flamegor) Alliance

Пламегор (Flamegor) Horde
Classic Gold US Anathema Alliance 500G

Classic Gold US Anathema Alliance 600G

Classic Gold US Anathema Alliance 800G

Classic Gold US Anathema Alliance 1000G

Classic Gold US Anathema Alliance 1500G

- 1%

Classic Gold US Anathema Alliance 2000G

- 1%

Classic Gold US Anathema Alliance 2500G

- 2%

Classic Gold US Anathema Alliance 3000G

- 2%

Classic Gold US Anathema Alliance 4000G

- 3%

Classic Gold US Anathema Alliance 5000G

- 3%

Classic Gold US Anathema Alliance 6000G

- 4%

Classic Gold US Anathema Alliance 7000G

- 4%

Classic Gold US Anathema Alliance 8000G

- 5%

Classic Gold US Anathema Alliance 9000G

- 5%

Classic Gold US Anathema Alliance 10000G
WHY CHOOSE IGGM.COM?
BEST PRICE

We're checking with the Market Prices every day to provide you the best Prices

SECURITY GUARANTEE

IGGM Provide 100% secure online payment system. The most professional game service provider guarantee the security of products

INSTANT DELIVERY

More than 90% of orders are processed successfully in less than 15 minutes.

100% REFUND

Received what you purchased or the refund. Once your order is delayed or undeliverable, we are 100% guaranteed to refund your money

24/7 SUPPORT

Our manager will answer all your questions and will be available at any moment

GREAT DISCOUNT

Become the VIP member of IGGM to gain up to 5% Discount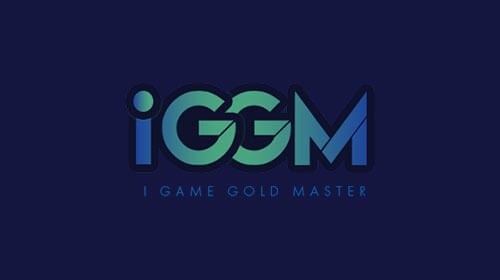 WOW Classic Community Starting 'Fresh Crusade'
2021-03-01 17:34:19
WOW is a popular large-scale MMORPG game. After 6 expansions throughout 17 years, it is still popular and has more and more fans. There are currently about 7 million subscribers.
Blizzard launched another glory of WOW Classic in 2019, allowing the studio to offset the time extended to standard games and the drip-feeding of expansions to the Classic title. This way you can experience what WOW was before "Wrath of the Lich King" in all of its glory while not necessarily over item-levels and pushing the bleeding-edge of Mythic Raids.
On March 5th, the respite will arrive, and more than 1,300 players have promised to re-roll their characters on a less populated server in preparation for the expansion of WOW Classic: Burning Crusade. Blizzard confirmed that the expansion will be released this year, but the release date has not yet been confirmed. Community endeavor currently includes 7 international-scale guilds.
The selected server will not be announced until March 5th, which will ensure that everything goes well. The community currently has 1,785 members, and plans to expand to Horde and Alliance factions in the PvP server.
Despite a new start, community players still find that bots can be a problem. However, a server with a small population does not have the inflated WOW economy like a massive server. Compared with other servers, it should provide an even playing ground for the community.
The core issue that players care about is the runaway economy, which is brought about by the operation of the GDKP dungeon. Players can use WOW Classic Gold to buy items, and the crafting materials are a fiercely competitive market.
After 17 years, Blizzard is still fighting against Gold farmers and scripts that cause serious damage to legitimate players, but this does not affect fans' love of WOW Classic.
If you need WOW Classic Gold, you can come to IGGM to buy it. IGGM can not only provide cheap WOW Classic Gold, but also provide fast delivery. Because players want to immerse themselves in the game as much as possible, farming Gold is a relatively boring process. More and more players will choose to buy WOW Classic Gold, which is also the most time-saving way.
TRUSTPILOT REVIEWS
Rated 5stars on



They're quick and they will message you multiple times if needed to ensure you received your stuff. Buy from them.
NickAdam

Super fast delivery and excellent assistance! Too few services are good like this one.
ReseMreseM

I definitely had a positive experience and I will order again! Thank you!
RandisiMattia

Fast delivery, good prices and support excellent.
MattiaRandisi

Perfect service and also very fast highly recommend
Karolin Kohnke