Honkai Star Rail Accounts
SERVER
America

Europe

Asia

TW,HK,MO
All

Draws

Bailu

Blade

Bronya

Clara

Gepard

Himeko

Jing Yuan

Kafka

Luocha

Seele

Silver Wolf

Welt

Yanqing

Light Cones

Two 5 Star

Multiple 5 Star

Random 5-Stars
LV3 Guaranteed 20 Warp 160-320 Stellar Jade

LV7 Guaranteed 30 Warp 300-650 Stellar Jade

LV10 Guaranteed 45 Warp 600-800 Stellar Jade

LV15-17 Guaranteed 58-65 Warp 1900-2100 Stellar Jade

LV20-22 Guaranteed 66-70 Warp 3300-3600 Stellar Jade

LV26 Guaranteed 80-90 Warp 5300-7500 Stellar Jade

LV30 Guaranteed 85-100 Warp 7000-8000 Stellar Jade

LV31 Guaranteed 95-105 Warp 9500-10500 Stellar Jade

Bronya & ( LV26 Guaranteed 40-45 Warp 5450-6500 Stellar Jade )

Seele & ( LV27 Guaranteed 40-45 Warp 7400-8400 Stellar Jade )

LV10 Random 5-Stars

[ An Account ] with Five-Star Hero Gepard

[ An Account ] with Five-Star Hero Himeko

[ An Account ] with Five-Star Hero Bailu

[ An Account ] with Five-Star Hero Bronya

[ An Account ] with Five-Star Hero Clara

[ An Account ] with Five-Star Hero Jing Yuan

[ An Account ] with Five-Star Hero Seele

[ An Account ] with Five-Star Hero Welt

[ An Account ] with Five-Star Hero Yanqing

[ An Account ] with Five-Star Light Cones In the Night

[ An Account ] with Five-Star Hero Jing Yuan & Bronya

[ An Account ] with Five-Star Hero Jing Yuan & Bailu

[ An Account ] with Five-Star Hero Jing Yuan & Clara

[ An Account ] with Five-Star Hero Jing Yuan & Gepard

[ An Account ] with Five-Star Hero Jing Yuan & Himeko

[ An Account ] with Five-Star Hero Jing Yuan & Welt

[ An Account ] with Five-Star Hero Jing Yuan & Yanqing

[ An Account ] with Five-Star Hero Jing Yuan & Seele

[ An Account ] with Five-Star Hero Jing Yuan & Before Dawn
About Honkai: Star Rail
Honkai: Star Rail is an upcoming free-to-play 3D tactical role-playing game developed and published by miHoYo. It is the fourth installment in the Honkai series, using brand new characters along with alternate versions of the same characters from Honkai Impact 3rd . It was officially revealed on October 7, 2021, on the game's official YouTube channel. It's still in closed beta, and it's still unclear when it will be released.
What is the use of Honkai: Star Rail Accounts?
If you've played other miHoYo games, such as Genshin Impact, you'll know just how appealing Accounts is for players who want to level up quickly and have a lot of power. Honkai Star Rail Accounts will have plenty of props and characters for you to play with.
If you encounter some protracted or insurmountable difficulty in the battle, then you can open your warehouse and directly use the items in the Honkai: Star Rail Accounts to defeat it, instead of watching your character get killed kill. So before entering Honkai: Star Rail, it is very necessary to buy HSR Accounts.
You Would Not Be Banned For Buying Accounts Honkai Star Rail
On IGGM.com, we have a 100% secure transaction system and a wide range of proven and reliable payment methods, and there is always someone to check the status of your order to make sure it goes smoothly. If you are still worried, you can also purchase Honkai Star Rail Accounts for a small fee to see how efficient and safe our delivery is.
Besides, we offer Honkai Star Rail Accounts for sale with the lowest price and most stock. You can easily get cheap HSR Accounts for sale on any platform with a variety of great offers. When we confirm the information, it will be delivered to you as soon as possible. If you want to bring your friends to buy Honkai Star Rail Accounts, then IGGM will provide better surprises.
All in all, IGGM.com is definitely the best shop to buy Honkai Star Rail Accounts. We are waiting for your visit with high enthusiasm and top service. best wishes!
WHY CHOOSE IGGM.COM?
BEST PRICE

We're checking with the Market Prices every day to provide you the best Prices.

SECURITY GUARANTEE

IGGM Provide 100% secure online payment system. The most professional game service provider guarantee the security of products.

INSTANT DELIVERY

We have been committed to providing customers with fast delivery and outstanding service. Usually delivering the order within minutes or 24 hours at most.

100% REFUND

Received what you purchased or the refund. Once your order is delayed or undeliverable, we are 100% guaranteed to refund your money.

24/7 SUPPORT

Our manager will answer all your questions and will be available at any moment.

GREAT DISCOUNT

Become the VIP member of IGGM to gain up to 5% Discount.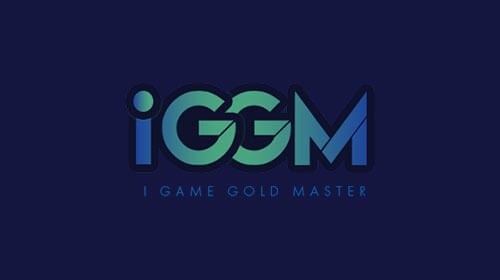 Honkai Star Rail: How To Creat The Best Herta Build? - A Complete Guide
Here's a guide to Puppet Herta, one of the most sought after characters in Honkai Star Rail. She may not be the strongest, but for those eager to use her. I'll cover her Stats, Abilities, Eidolons, then her best Relics and Light Cones, and finally her Team Compositions.
Herta is a free character from a Simulated Universe. You can also get 3 of her Eidolons for free through game mode. She is a 4-Star Ice character following Erudition path, the path of AoE damage specialist.
Stats & Comparisons
Her base stats at level 80 are 952 health, 582 attack and 396 defense. She has a Speed of 100 and a Power Cost of 110. As an Erudition character, she has a Taunt Value of 75. This makes her one of the lowest health characters in the game, as well as one of the lowest defenses.
Her base attack is below average. Her 100 speed stat puts her at an average speed in the game. The energy cost of the 110, while good, is lower than most characters.
Abilities
She deals a standard amount of Ice damage to a single enemy. This will inflict 30 Toughness damage, restore 1 skill point, and restore 20 energy.
Basic Attack
Her skill is One-Time Offer. If the enemy's health is above 50%, she deals with 20% more damage to them. On a single target DPS or higher multiplier, this is usually powerful.
Ultimate
Her ultimate is It's Magic, which deals with massive Ice damage to all enemies. This will inflict 60 Toughness damage and refund 5 Energy to all enemies.
Signature Talent: Kuru Kuru
Now for her Talent, which is what she's known and really loved in her gameplay.
When an enemy's health drops below 50%, Herta will launch a follow-up attack. This follow-up attack will deal a small Ice damage to all enemies and 15 Toughness damage. Each subsequent attack restores 5 energy.
Technique
Her last Technique is It Can Still Be Optimized. After use, Herta's attack power will be increased by 40% at the beginning of the battle, lasting for 3 rounds. This is the same as Dan Heng's skill, very strong and can be superimposed with other skills.
Eidolons
Now to her Eidolons. The first three are available for free, so we can consider them part of her base kit. Her first Eidolon will cause her base skills to deal 40% of her attack damage as bonus damage to enemies below half health. I'm guessing it's good for saving skill points on the enemies you're executing.
Whenever her Talent is triggered, her second Eidolon will give her a 3% Critical Chance stack, up to 5 times. This effect requires many enemy deaths to trigger its maximum stack count.
Her free third Eidolon will give her skills an enormous boost, but not as much as you'd hope. Herta's fourth Eidolon will increase her talent damage by 10%. That's a fairly small buff considering it's already low damage.
After using her ultimate, her final Eidolon grants her a 25% attack buff for 1 turn. I'm guessing this is used to grant her an attack buff for her follow-ups.
Best Relics
Her best set will be a Hunter of Glacial Forest set. After using her ultimate, her entire gear is greatly enhanced, just like her E6, but more powerful. You can also choose Musketeer set, or mix the two effects for a combined attack and Ice damage buff.
For her Planar Ornaments, her best suit is Inert Salsotto. But you can also go to Space Sealing Station. For the main stat, there is an option to either Crit Chance or Crit Damage body parts. Because of her free crit stat, she is more prone to crit damage later in the game.
Best Light Cones
Herta's best Light Cones would be Before Dawn, Today Is Another Peaceful Day, Seriousness of Breakfast, and Night on the Milky Way.
Team Compositions
March 7th will freeze and follow up with Herta, so it could be interesting in a Simulated Universe. This freeze only slightly enhances Herta's ultimate.
Natasha was there for treatment. Dan Heng is there to take the team's damage, cause Herta's Talent to proc, and slow down enemies. Including Yanqing makes for a complete Frozen team.
Outro
Anyway, I hope this Herta guide can help you. If you also want to try Herta, you might as well get a new Honkai Star Rail Account to experience it. I believe this will give you a distinct surprise.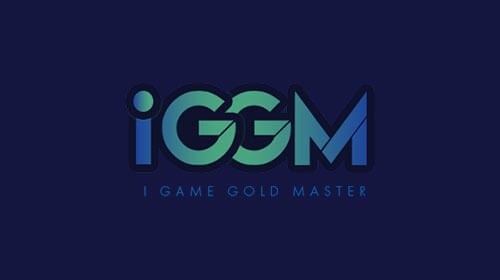 Honkai Star Rail: How To Consume Stamina After Level 50 To Have A High Return Rate?
Today we're going to have a quick discussion of Stamina efficiency in Honkai Star Rail. This guide will tell you how to consume Stamina every day to get the best return through the most accurate statistics. Include which activities to prioritize when upgrading to maximize your return on investment.
The way we came to this conclusion was simple, but it required a lot of testing and calculations. We did this by calculating the exact resource each person gets after spending 60 Stamina to get an idea of the percentage and damage difference. These activities include leveling up and ascending characters, Light Cones, upgrading Traces for ultimates, Skills and basic attacks, as well as Farming Relics.
Among them, the greater the percentage damage increase, the higher the priority. Also, if the reward for 60 Stamina consumption varies, like most game modes, we'll use the average. To cut a long story short, I'm going to show you all the calculations of the benefits after using 60 Stamina.
Results
Obviously you should level up your character first as it gives the highest rewards, and it increases damage by 3.05%. But these upgrade materials become very expensive after level 50 and only provide a 1.39% return.
Then we still brush the promotion material first? The answer is yes, because the leveling experience requires more rounds of Stamina consumption, rather than a simple boost. As you can see on this graph of increasing stamina demands, you end up benefiting more from the 3.05% boost after balancing them.
If we don't include Farming Relics, it's actually quite simple. According to the cost requirements table, to upgrade a full set of Gold Relics up to level 15, it would cost nearly 3k Stamina in total, which is more than double Stamina 1444 required for all 12 levels. This results in your being unable to farm anything else for a long time.
Now characters before level 50 can also easily get Gold Relics, but the Relics experience gained per round has actually been reduced.
Here's a table showing the percentage return for upgrading a relic after level 50. We can easily see that you can prioritize farming the right Relics and upgrade them to level 9 whenever you want. Because it's very rewarding and also leveling up to level 12 will be better than leveling up Light Cones or Basic Attacks. Finally, if you don't have a spare Stamina, you just need to upgrade Relics to level 15.
Summary
All in all, this is the best order to spend Stamina after you reach account level 50. Assuming you don't need to farm to get Credits, this is the best scenario for characters between level 60 and 70.
The thing you need to note is that you always level up your character first, then you can level up your skills in Traces or power up Light Cone before leveling up Ultimates.
After that, you should activate the percentage stat boosts in Traces, then start farming Relics and level them up to level 12. Because these activities generate very similar returns.
Keep in mind that the three least effective activities are farming Light Cone experience, upgrading basic attacks in Traces. Finally, upgrading Relics to level 15. As long as you save them until the end, you should be on the right track.
Outro
That's all for how you can get the most out of Stamina once you reach level 50 in Honkai Star Rail. You may ask, what about level 60? Although there is not yet enough data to confirm this, it makes sense to assume the same outcome.
If you are also interested, why not get a brand new Honkai Star Rail Account to try it out? Maybe you can find the best way to get the most out of Stamina.
TRUSTPILOT REVIEWS