D2R Non Ladder Runes
PLATFORM
PC

PS4/PS5

Xbox One/Series

Switch
SERVER
Non-Ladder Softcore

Non-Ladder Hardcore
Non-Ladder Softcore

Non-Ladder Hardcore
Non-Ladder Softcore

Non-Ladder Hardcore
Non-Ladder Softcore

Non-Ladder Hardcore
El Items

Can be Inserted into Socketed Items

Weapons: +50 to Attack Rating,

+1 to Light Radius

Armor: +15 Defense,

+1 to Light Radius

Helms: +15 Defense,

+1 to Light Radius

Shields: +15 Defense,

+1 to Light Radius

Required Level: 11

El – #1

Eld Items

Can be Inserted into Socketed Items

Weapons: +75% Damage to Undead,

+50 to Attack Rating against Undead

Armor: 15% Slower Stamina Drain

Helms: 15% Slower Stamina Drain

Shields: 7% Increased Chance of Blocking

Required Level: 11

Eld – #2

Tir Items

Can be Inserted into Socketed Items

Weapons: +2 to Mana after each Kill

Armor: +2 to Mana after each Kill

Helms: +2 to Mana after each Kill

Shields: +2 to Mana after each Kill

Required Level: 13

Tir – #3

Nef Items

Can be Inserted into Socketed Items

Weapons: Knockback

Armor: +30 Defense vs. Missile

Helms: +30 Defense vs. Missile

Shields: +30 Defense vs. Missile

Required Level: 13

Nef – #4

Eth Items

Can be Inserted into Socketed Items

Weapons: -25% Target Defense

Armor: Regenerate Mana 15%

Helms: Regenerate Mana 15%

Shields: Regenerate Mana 15%

Required Level: 15

Eth – #5

Ith Items

Can be Inserted into Socketed Items

Weapons: +9 to Maximum Damage

Armor: 15% Damage Taken Goes To Mana

Helms: 15% Damage Taken Goes To Mana

Shields: 15% Damage Taken Goes To Mana

Required Level: 15

Ith – #6

Tal Items

Can be Inserted into Socketed Items

Weapons: +75 poison damage over 5 seconds

Armor: Poison Resist +30%

Helms: Poison Resist +30%

Shields: Poison Resist +35%

Required Level: 17

Tal – #7

Ral Items

Can be Inserted into Socketed Items

Weapons: Adds 5-30 fire damage

Armor: Fire Resist +30%

Helms: Fire Resist +30%

Shields: Fire Resist +35%

Required Level: 19

Ral – #8

Ort Items

Can be Inserted into Socketed Items

Weapons: Adds 1-50 lightning damage

Armor: Lightning Resist +30%

Helms: Lightning Resist +30%

Shields: Lightning Resist +35%

Required Level: 21

Ort – #9

Thul Items

Can be Inserted into Socketed Items

Weapons: Adds 3-14 cold damage

Armor: Cold Resist +30%

Helms: Cold Resist +30%

Shields: Cold Resist +35%

Required Level: 23

Thul – #10

Amn Items

Can be Inserted into Socketed Items

Weapons: 7% Life stolen per hit

Armor: Attacker Takes Damage of 14

Helms: Attacker Takes Damage of 14

Shields: Attacker Takes Damage of 14

Required Level: 25

Amn – #11

Sol Items

Can be Inserted into Socketed Items

Weapons: +9 to Minimum Damage

Armor: Damage Reduced by 7

Helms: Damage Reduced by 7

Shields: Damage Reduced by 7

Required Level: 27

Sol – #12

Shael Items

Can be Inserted into Socketed Items

Weapons: +20% Increased Attack Speed

Armor: +20% Faster Hit Recovery

Helms: +20% Faster Hit Recovery

Shields: +20% Faster Block Rate

Required Level: 29

Shael – #13

Dol Items

Can be Inserted into Socketed Items

Weapons: Hit Causes Monster to Flee 25%

Armor: Replenish Life +7

Helms: Replenish Life +7

Shields: Replenish Life +7

Required Level: 31

Dol – #14

Hel Items
Can be Inserted into Socketed Items

Weapons: Requirements -20%
Armor: Requirements -15%
Helms: Requirements -15%
Shields: Requirements -15%


Hel – #15

Io Items

Can be Inserted into Socketed Items

Weapons: +10 to Vitality

Armor: +10 to Vitality

Helms: +10 to Vitality

Shields: +10 to Vitality

Required Level: 35

Io – #16

Lum Items

Can be Inserted into Socketed Items

Weapons: +10 to Energy

Armor: +10 to Energy

Helms: +10 to Energy

Shields: +10 to Energy

Required Level: 37

Lum – #17

Ko Items

Can be Inserted into Socketed Items

Weapons: +10 to Dexterity

Armor: +10 to Dexterity

Helms: +10 to Dexterity

Shields: +10 to Dexterity

Required Level: 39

Ko – #18

Fal Items

Can be Inserted into Socketed Items

Weapons: +10 to Strength

Armor: +10 to Strength

Helms: +10 to Strength

Shields: +10 to Strength

Required Level: 41

Fal – #19

Lem Items

Can be Inserted into Socketed Items

Weapons: 75% Extra Gold from Monsters

Armor: 50% Extra Gold from Monsters

Helms: 50% Extra Gold from Monsters

Shields: 50% Extra Gold from Monsters

Required Level: 43

Lem – #20

Pul Items

Can be Inserted into Socketed Items

Weapons: +75% Damage to Demons,

+100 to Attack Rating against Demons

Armor: +30% Enhanced Defense

Helms: +30% Enhanced Defense

Shields: +30% Enhanced Defense

Required Level: 45

Pul – #21

Um Items

Can be Inserted into Socketed Items

Weapons: 25% Chance of Open Wounds

Armor: All Resistances +15

Helms: All Resistances +15

Shields: All Resistances +22

Required Level: 47

Um – #22

Mal Items

Can be Inserted into Socketed Items

Weapons: Prevent Monster Heal

Armor: Magic Damage Reduced by 7

Helms: Magic Damage Reduced by 7

Shields: Magic Damage Reduced by 7

Required Level: 49

Mal – #23

Ist Items

Can be Inserted into Socketed Items

Weapons: 30% Better Chance of Getting Magic Items

Armor: 25% Better Chance of Getting Magic Items

Helms: 25% Better Chance of Getting Magic Items

Shields: 25% Better Chance of Getting Magic Items

Required Level: 51

Ist – #24

Gul Items

Can be Inserted into Socketed Items

Weapons: 20% Bonus to Attack Rating

Armor: +5% to Maximum Poison Resist

Helms: +5% to Maximum Poison Resist

Shields: +5% to Maximum Poison Resist

Required Level: 53

Gul – #25

Um Items

Can be Inserted into Socketed Items

Weapons: 25% Chance of Open Wounds

Armor: All Resistances +15

Helms: All Resistances +15

Shields: All Resistances +22

Required Level: 47

Vex – #26

Ohm Items

Can be Inserted into Socketed Items

Weapons: +50% Enhanced Damage

Armor: +5% to Maximum Cold Resist

Helms: +5% to Maximum Cold Resist

Shields: +5% to Maximum Cold Resist

Required Level: 57

Ohm – #27

Lo Items

Can be Inserted into Socketed Items

Weapons: 20% Deadly Strike

Armor: +5% to Maximum Lightning Resist

Helms: +5% to Maximum Lightning Resist

Shields: +5% to Maximum Lightning Resist

Required Level: 59

Lo – #28

Sur Items

Can be Inserted into Socketed Items

Weapons: Hit Blinds Target

Armor: Increase Maximum Mana 5%

Helms: Increase Maximum Mana 5%

Shields: +50 to Mana

Required Level: 61

Sur – #29

Ber Items

Can be Inserted into Socketed Items

Weapons: 20% Chance of Crushing Blow

Armor: Damage Reduced by 8%

Helms: Damage Reduced by 8%

Shields: Damage Reduced by 8%

Required Level: 63

Ber – #30
What is Diablo 2 Resurrected Runes?
Players can synthesize Diablo 2 Resurrected Rune to promote the growth of their characters in the game. Runes only impart their stats once they are socketed into an item. To upgrade runes you are required to use 2 or 3 runes (plus a gem) of the level below the one you want to create in order to make 1 rune of the wanted rank.
Diablo 2 Resurrected players are okay even if they don't know how to get Diablo 2 Resurrected Rune. Because D2R and D2 have no difference in fundamental gameplay, they can refer to the way they get Rune in the past. For example, players can get D2 Resurrected Runes by Countess Farming, Hell Forge Runs, Drop Chance and Horadric Cube Recipe.
Why buy Diablo 2 Resurrected Runes at IGGM?
Since Diablo 2 Resurrected Rune is indispensable to Diablo II: Resurrected players, they will naturally hope to spend the least amount of money to get the most Diablo 2 Resurrected Rune For Sale. They also need to consider issues such as security, delivery and payment. However, if they choose IGGM as No.1 site to buy Diablo 2 Resurrected Rune, there is no need to worry.
100% Security: IGGM, as the most well-known MMORPG Rune and service provider, has a 100% secure trading system and a professional 24/7 online team, which can guarantee players' orders all day long without any problems. Therefore, players can obtain the absolute safe Diablo 2 Resurrected Runewords.
Lowest Price: We check the market price every day to provide every Diablo 2 Resurrected fan with cheapest D2R Rune for all platforms. Moreover, discount codes or coupons are often distributed to players. In addition, becoming a VIP member can also enjoy up to 5% discount. It is not a problem to buy many cheap D2 Resurrected Rune with a little money.
Instant Delivery: More than 90% of orders are processed successfully in less than 15 minutes. Our inventory is very sufficient, so players can buy D2 Resurrected Rune according to their needs, no matter what the requirements are. Come on!
In short, we are very looking forward to the presence of Diablo 2 Resurrected players, and we are bound to provide you with the best service with the most cordial attitude and the most professional perspective!
WHY CHOOSE IGGM.COM?
BEST PRICE

We're checking with the Market Prices every day to provide you the best Prices.

SECURITY GUARANTEE

IGGM Provide 100% secure online payment system. The most professional game service provider guarantee the security of products.

INSTANT DELIVERY

We have been committed to providing customers with fast delivery and outstanding service. Usually delivering the order within minutes or 24 hours at most.

100% REFUND

Received what you purchased or the refund. Once your order is delayed or undeliverable, we are 100% guaranteed to refund your money.

24/7 SUPPORT

Our manager will answer all your questions and will be available at any moment.

GREAT DISCOUNT

Become the VIP member of IGGM to gain up to 5% Discount.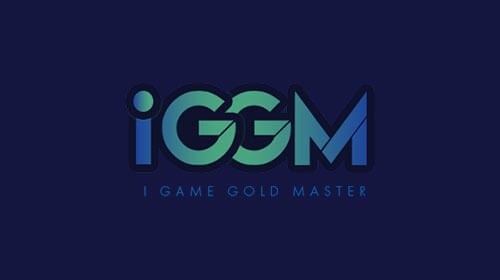 Diablo 2 Resurrected: 5 Best Runewords Are Worth Crafting
There are many interesting parts to the loot system of Diablo 2, the most interesting of which should be collecting Runes and crafting Runewords. Once you have options for each class, level range, and mercenary, it's not only fun to craft Runewords for you, but the Runewords themselves are important. Once you can start finding Runes, it's time to start crafting some of those Runewords.
Next, I'm going to introduce you to the options with the highest value, not the most powerful Runewords. Since these items come in varying rarities, they may be better suited for early, mid, or late game. In Runewords, Phoenix and Last Wish are actually good Runewords. However, their rarity far outweighs the role they can play in this list.
5. Insight
Every class has a need for mana. Some builds are dependent on a steady stream of mana. If you have the help of Insight's Meditation Aura, then you can passively regenerate your mana very quickly. If you want to craft it, it's best to use Bow or Polearm. One of the best weapons to give an Act 1 or Act 2 mercenary is Insight.
In order to make Insight, you need to use some low runes, such as Ral, Sol, Tal and Tir. You can get these low runes from Normal Countess, and the process of getting them is very simple. As a mercenary weapon for any profession in the entire game, Insight has a very simple method of use, and it is also very powerful.
4. Spirit
As a craftable item early in the game, Spirit is not only a dream come true for the caster class, but also lasts until the end. For caster classes, Spirit has great value as it grants +2 to All Skills, +89-112 mana and +25-35% Faster Cast Rate.
In the early game, many caster classes will choose to use a Crystal Sword. And, after they meet the high requirements of a Monarch Shield, they will choose to add a 2nd Spirit. And Paladins have their own class-specific shields, which can increase the speed of their 2nd Spirit.
3. Fortitude
In the game, there are much best body armor, one of them is Runeword - Fortitude. By adding +25-30 All Res, +200% Defense and +300% Enhanced Damage, Fortitude is not only strong, but powerful. Fortitude is powerful because it is well-rounded, as are those other beneficial stats.
There are some class builds that are perfect for wearing a Fortitude, including Smiter Pali and Frenzy Barb. However, when it shines the brightest is when it's on an Act 2 mercenary. If you use Fortitude on your mercenary, it will die less and help you more when dealing with damage.
2. Call To Arms
In the game, Call To Arms can be one of the most powerful items due to its versatility. On your second set of weapons, Call To Arms can be hidden. Also, Call To Arms can be swapped with and used, and then swapped out. Usually, there are two powerful spells that can only be seen on a Barbarian, and Call To Arms actually has them too. So, you can cast Battle Command and Battle Orders.
If you want to build Call To Arms, you need a lot of runes. But as long as you have Call To Arms, your character can reach the top. Call To Arms is all the more you need if you want to play several different classes. To make an item that has so many uses, then Call To Arms is the best use of your runes.
1. Enigma
What both Enigma and Call to Arms have in common is that they are both expensive, but also have great value. As a very strong body armor, Enigma has +2 to All Skills, great increases to your survivability and +45% Faster Walk/Run. However, its real power is actually in this place, that is, it can give any class +1 to Teleport.
If you have an Enigma, it can Teleport any class on the battlefield, and it's as mobile as a Sorceress. For the mundane task of walking, Amazons, Hammerdins and Barbarians will no longer be burdened with it. If you get an Enigma by chance, those resources you cost can be easily farmed back.
Note: If you need Diablo 2 Resurrected Items or services related to the game, we can provide them for you. Finally, I hope you have a pleasant gaming experience.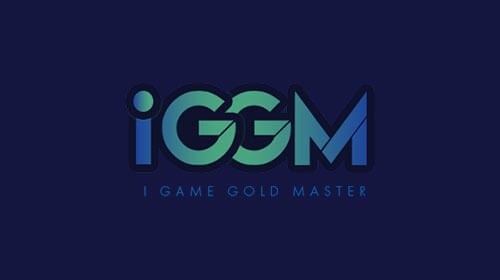 What You Can Do To Glitch And Spawn Extra Elites In Diablo 2 Resurrected?
Spawning more Elite and Champion Packs means more chances for loot. And you can use the SuperUniques to spawn more packs than the design intended.

Here's the gist. Each area has a set number of Champion Packs or Elite Packs that are supposed to spawn. These packs spawn as you explore the area, which add to the counter. And when the counter fills up, it'll stop spawning the packs.

For example, you'll enter Tristram and the game decides that there should be four Champion Packs that should spawn as soon as you enter the portal. What will happen is that there will be a counter in the background that'll count up to four as you explore and spawn the packs. Once the counter hits four, no more packs will spawn.

Now, you can use this to your advantage because you can get an extra one or two Champion Packs by spawning Griswold last. If you save them for last, it'll spawn Griswold even when the area's background Elite Counter has reached the desired number. If you spawned Griswold first, it'll add towards the counter and that's not good. I guess this is because Tristram won't beat Tristram without Griswold so that's nice.

Now, there wasn't a lot of Science, so you must perform the experiment. Don't get me wrong. I'm not saying that Science is necessary because it is a video game at the end of the day. But I'm doing this experiment for Science because we know that there are two guaranteed spawns in Tristram. And here we can test to see if we'll get more mobs exploring these two parts last.

Now, here's the experiment 100 runs of Trish from using a Bad Path, which looks like this and 100 more runs of Trish drum using a Good Path, which looks like. This as I do the runs. I will simply count the number of Champion Packs that I run into or the Elite Packs that I run into.

Now, Tristram is only good to run when it's actually terrorized, but my sacrifice is necessary for Science. Of course, if you want to do the run quickly, preparing enough D2R Items will help you a lot. I only found a towel, a Skullder's Ire and a Titan's Revenge. There are much better ways to farm, but anyway what about the results? The average of Elite Packs for the Bad Path was five packs while the average for the Good Path was 5.59 packs. Is this statistically significant?

I'm not going to say because stats confuse people and I'm not a real Scientist. However, if you look at the rest of the data, it is pretty clear that having a Good Path is the real deal. The number of packs that spawn shifts to the higher end of the spectrum. And I believe that this data should seal the deal on this hypothesis if you know what I mean.

Now, is this useful information? Where you can use this in a place that will result in more than three pieces of loop out of 200 runs. Yes, for areas where the map is fixed and predictable just save the guaranteed spawn for the end, in the Forgotten Tower, on The Countess last, doing Trav, on the council lasts, spawn him last, Science.

TRUSTPILOT REVIEWS