NBA 2K23 MT
Platform
PS4/PS5

Xbox One/Series

PC

Switch
PS4/PS5 MT 100K

PS4/PS5 MT 200K

PS4/PS5 MT 300K

PS4/PS5 MT 500K

PS4/PS5 MT 600K

PS4/PS5 MT 800K

PS4/PS5 MT 1000K

PS4/PS5 MT 2000K

PS4/PS5 MT 3000K

PS4/PS5 MT 5000K

PS4/PS5 MT 8000K

PS4/PS5 MT 9000K

PS4/PS5 MT 10000K

PS4/PS5 MT 15000K

PS4/PS5 MT 20000K
About NBA 2K23
NBA 2K23, developed by Visual Concepts and released by 2K Games on September 9th, 2022 on Xbox Series X and Series S, PlayStation 4, Xbox One, Nintendo Switch, PlayStation 5, Microsoft Windows. As the latest entry in the NBA 2K series, the developers not only adjusted the ratings of various active players, but also added many interesting gameplay and mechanics, which made players more interested in new content.
All Aspects Of NBA 2K23 MT
We all know that MT is the main form of currency in NBA 2K, and NBA 2K23 MT is the name of the currency that has purchasing power in NBA 2K23. Whether we need some powerful players to buy or useful upgrades, plenty of NBA 2K23 MT is something we have to figure out how to get. And the method of earning NBA 2K23 MT is the same as in NBA 2K in the past, such as completing challenges, reaching milestones, Quicksell and so on.
These methods may still be appealing to people who are new to NBA 2K, but for those loyal fans who have been in contact with NBA 2K for many generations, they are more inclined to buy NBA 2K23 MT online to meet all needs.
Trust IGGM.com To Buy NBA 2K23 MT Coins - Cheap Price & Fast Delivery
IGGM absolutely protects your personal interests. You can buy 2K23 MT Coins for any platforms with complete confidence due to our well-established trading mechanism and secure payment methods.
We always distribute large coupon codes for players for free on major holidays, and you can either become a VIP member to enjoy 5% off or participate in the lucky draw organized by IGGM, you can choose any method to receive awesome offer to buy cheap NBA 2K23 MT.
With the support of high work efficiency and sufficient inventory, IGGM has full confidence to complete the fast delivery of your NBA 2K23 MT For Sale in 10 minutes or less. Of course, this also requires players to fill in the correct personal information and shopping information. You need to pay attention to this.
If you are satisfied with our service when you buy NBA 2K23 MT, please help us write a five-star review on Trustpilot. If you have any dissatisfaction, please contact IGGM staff immediately through 24/7 support, we will do our best to improve your experience.
To sum up, IGGM.com is the best store to buy NBA 2K23 MyTeam Coins. Choose IGGM for the cheapest 2K23 MT, you are doing it right!
Why Choose IGGM.COM?
Best Price

We're checking with the Market Prices every day to provide you the best Prices.

Security Guarantee

IGGM Provide 100% secure online payment system. The most professional game service provider guarantee the security of products.

Instant Delivery

We have been committed to providing customers with fast delivery and outstanding service. Usually delivering the order within minutes or 24 hours at most.

100% Refund

Received what you purchased or the refund. Once your order is delayed or undeliverable, we are 100% guaranteed to refund your money.

24/7 Support

Our manager will answer all your questions and will be available at any moment.

Great Discount

Become the VIP member of IGGM to gain up to 5% Discount.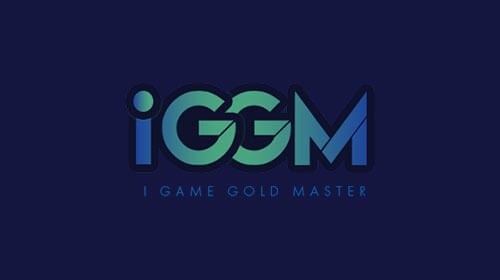 NBA 2K23 Introduces A New Challenge After LeBron James' New All-time Scoring Record
More recently, NBA 2K23 is taking advantage of LeBron James breaking the NBA's all-time scoring record, introducing a new challenge to the game and giving players special rewards.

From this point of view alone, it is not difficult to explain why modern sports games are popular with players. That's because they know how to combine their game with ongoing activity in their respective leagues. The NBA 2K franchise does exactly this very well.

LeBron James Breaks Record For Top Scorer In NBA History
As we just mentioned, the recent news that LeBron James has surpassed the all-time NBA scoring record holder Kareem Abdul-Jabbar and became the NBA new leading scorer. NBA 2K23 immediately grasped got this information. And very cleverly introduced this information into their games in the form of activities.

If you're a basketball fan, you would know Kareem Abdul-Jabbar. He is an NBA legend. The reason for saying this is that when he was a basketball player, he broke the previous record set by Wilt Chamberlain through his continuous efforts. But he did not give up and continued to work hard. Until 1989, when he retired, he set the NBA's highest all-time record with 38,387 points. This record runs from 1989 until February 7, 2023. That is, in this year, a rising basketball star LeBron James has always regarded Abdul-Jabbar's highest score in history as his goal and has been trying to surpass it.

LeBron James is indeed speaking with his own actions. And NBA 2K23 also shared a graphic of him with other previous scorers on his social media account. At first, everyone felt that Wilt Chamberlain's historical scoring record would not be broken. But James did not give up because of this, and has been on the way to win the championship. Until LeBron James officially broke the record. NBA 2K23 also quickly sniffed the news and introduced a new challenge in its own game for all players to challenge.

New LeBron Challenge
The content of this new challenge is actually not too complicated. Participating NBA 2K23 players will first need to beat LeBron James' four "iconic" teams. Second, they have to find a way to prevent James from averaging 27 points per game.

If you successfully complete this challenge, you'll earn an HOF Option Pack and can choose 10 out of 15 of them. Actually this is a special challenge. The main purpose is to allow lost NBA 2K23 players to return to the game and provide them with a new way to obtain earning packs. By the way, if you improve your players by using NBA 2K23 MT, you will complete the challenge more easily.

This challenge is undoubtedly positive for all MyTeam fans. NBA fans can intuitively see the wonderful interaction between the game and reality. To put it bluntly, almost every exciting game or news they watch on TV every week will appear in another form in the game they play. The second is that NBA 2K often binds what fans desire in the most important content.

However, there are also some downsides to this challenge. For example, the time for participation in the LeBron James scoring record challenge is limited. Since this challenge will be released on Tuesday, the time for this challenge is only 48 hours. This is very rushed for all NBA 2K23 players. Because they have to complete all the challenges and get the corresponding rewards later on Monday.

But even if you didn't get a reward for this challenge, it's not a pity. Because, as an NBA fan, you can celebrate LeBron James breaking the record. You can also encourage other players to challenge this NBA superstar while experiencing NBA 2K23.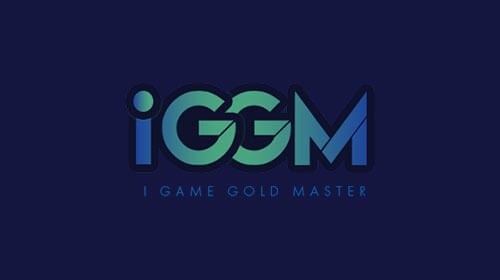 Glitched 2 Pack And Challenge In NBA 2K23
NBA 2K23 MyTEAM releases new packs every week. Although Halloween is over, the release frequency has not changed. Just last night, the team announced the second drop of the Glitched Pack. That means fans can add six new players to their cool collection.

Compared to the previous pack, the Glitched 2 pack this time is very interesting. That's because there are three very special NBA talents in this new pack. You get an 88 overall ruby card first. But if you can complete certain evolve challenges, you can also change your card attributes. Specifically, you can turn the "glitch" card into a 93 overall diamonds card. In addition to the three cards mentioned above, you will also get a 95 overall featured player, an additional diamond card, and an amethyst player.

In the latest version of NBA 2K23 MyTEAM, a new two-part challenge has been introduced. If you can complete this challenge, you'll get a Glitched 2 pack for free, as well as a chance to draw one of the special star cards mentioned above.

Next, let's take a deeper look at the Glitched 2 pack!

Glitched 2 Players
Glitched 2 pack contains the following 6 different levels of players.
1.

Featured Player



In addition to Stephen Curry, Boston Celtics shooting guard Ray Allen is one of the best shooters the NBA has ever had, brining a level of clutch play that was ice cold. He's a respected 3-point talent, and that's because he ranks second all time in three-point shots made in NBA history. He is also the Hall of Famer and a two-time NBA champion.
If you're out of the arc and don't want some elite offensive threats, I highly recommend this Ray Allen Pink Diamond Glitched card. Because Ray Allen is a dangerous player in any lineup. I'm sure this card will surprise you.

The following are other levels of players:

2.

Diamond Player

(93 Overall)

Kemba Walker (PG & SG)

3.

Amethyst Player

(91 Overall)

Jarrett Allen (C)

4.

Ruby Evolves Players

(88 Overall)

Jordan Clarkson (SG & PG)

Jarred Vanderbilt (PF & C)
Kelly Olynyk (C & PF)

Glitched 2 Two-Part Challenge Overview
As I mentioned before, NBA 2K23 has added a two-part challenge in addition to the Glitched 2 pack with this update. Below are the Glitched 2 pack challenges you can find under the Skill Challenges menu.

Part 1
If you play Triple Threat with the Glitched 2 Evolutions theme team on Pro, you can get 21 points. If you want to complete this part of the challenge, you also need to win the game, and record 1 dunk, 1 three-point shot, and 1 block as a team.

Part 2
If you play Triple Threat with the Glitched 2 Evolutions theme team on all-star, you can get 60 points. If you want to complete this part of the challenge, you also need to win the game, and record 4 dunks, 3 three-point shots, 2 blocks, and 1 steal as a team.

That's all for this article. If you want to complete all challenges faster, you can click at IGGM.com. Here you can buy cheap NBA 2K23 MT to help you achieve your goals quickly. What's more, fast delivery and best prices can also be committed. All in all, IGGM is always your best choice!

Trustpilot Reviews