Elder Scrolls Online Gold
Server
PC - North America

PS4 - North America

XBOX - North America

PC - Europe

PS4 - Europe

XBOX - Europe
ESO Gold PC NA 2000K

ESO Gold PC NA 3000K

ESO Gold PC NA 5000K

ESO Gold PC NA 6000K

ESO Gold PC NA 8000K

ESO Gold PC NA 10000K

ESO Gold PC NA 15000K

ESO Gold PC NA 20000K

ESO Gold PC NA 30000K

ESO Gold PC NA 50000K

ESO Gold PC NA 60000K

ESO Gold PC NA 80000K

ESO Gold PC NA 90000K

ESO Gold PC NA 100000K

ESO Gold PC NA 200000K
About ESO
The Elder Scrolls Online is a massively multiplayer online role-playing game (MMORPG) developed by ZeniMax Online Studios and published by Bethesda Softworks. The game is based on the Tamriel continent, and the storyline is indirectly related to other games in the Elder Scrolls series. Elder Scrolls Online initially used a mandatory monthly subscription model, and it was not until March 2015 that it transitioned to a buy-and-play model with microtransactions and optional subscriptions.
What is ESO Gold?
ESO Gold is a universal currency used by players in The Elder Scrolls Online. It plays a very important role in the game and is one of the necessary items for players to use in the game. It can help players upgrade equipment, expand inventory space, buy weapons, mounts and other ESO items that appear in the game. In other words, every player who enters Elder Scrolls Online should learn to master the method of collecting ESO Gold, in order to enhance their game strength, increase the winning rate of fighting with enemies, and make it easier to upgrade the game. In The Elder Scrolls Online, players can get safe ESO Gold in a variety of ways, such as robbery, trading, production, online buying, etc.
Can players buy ESO Gold at IGGM.com?
As a store that specializes in MMORPG gold coins, we have provided perfect services to thousands of players, and at the same time have gained their affirmation. The bottom line is that we have been committed to providing players with the most favorable product prices, the most secure payment system, and the most professional services.
Top Service
More importantly, we have the most professional customer service and suppliers, and more than 90% of orders are successfully processed in less than 15 minutes. If players encounter some problems when they buy Elder Scrolls Online Gold, our 24/7 Live Chat will patiently help them.
Best Price
All along, we insist on checking the market price every day to ensure that we provide players cheap ESO Gold. In addition, ESO Gold For Sale on PS4, PC and XBOX has many discounts, we will issue coupons and discount codes on some holidays from time to time. If you become our VIP member, you can also enjoy up to 5% discount.
Reliable Transaction
Many players find that their accounts have been blocked when they buy ESO Gold, this is largely due to the lack of security of the merchant's platform. But we have a 100% secure online payment system to ensure product safety. After they buy ESO Gold, if the order is delayed or not shipped, we will also refund 100%.
All in all, IGGM.com is the best place to buy ESO Gold. In the future, we will always keep our original intention and insist on bringing the most favorable Elder Scrolls Online PS4/PC/Xbox Gold to customers. Now, if you happen to have a high demand for Cheap ESO Gold, please come here as soon as possible!
Why Choose IGGM.COM?
Best Price

We're checking with the Market Prices every day to provide you the best Prices.

Security Guarantee

IGGM Provide 100% secure online payment system. The most professional game service provider guarantee the security of products.

Instant Delivery

We have been committed to providing customers with fast delivery and outstanding service. Usually delivering the order within minutes or 24 hours at most.

100% Refund

Received what you purchased or the refund. Once your order is delayed or undeliverable, we are 100% guaranteed to refund your money.

24/7 Support

Our manager will answer all your questions and will be available at any moment.

Great Discount

Become the VIP member of IGGM to gain up to 5% Discount.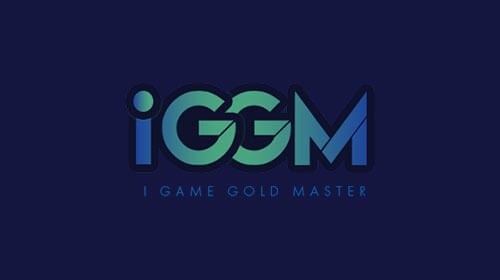 Elder Scrolls Online: The Full Series Of Events In The Crown Gifting Saga
Though most players are already aware of the crown gifting issues, for those who may be unaware, a lot of players were using their ESO Gold to buy crown store items, and since March, the ability to do so has gradually disappeared. Let's look at the full timeline of events with the disabling of crown gifting.
March
This all started on March 3rd, when PC players started seeing the gift option was greyed out on specifically Crown Crates.
Originally, ZOS said it was a technical issue that they were investigating, but the investigation is complicated due to platform differences. It's interesting to note that at this point, console crate gifting was still enabled.
At the end of March, ZOS assures us that crate gifting will not be eliminated. And for the time being, they would be adding a 3 minute timer when swapping megaservers, which was seemingly related.
April
And then another month went by, they claimed to have identified the issue, but we still saw no progress while they worked to identify and test their fix.
On April 27th, crate gifting was temporarily, and unintentionally, enabled, but it was short-lived. 
May
And then on May 3rd, they again asked for patience while they tested the fix. They also mentioned that the timer between swapping servers would be lowered with the fix.
On May 10th, they confirm that a fix has been pushed, and results are being evaluated.
But, on May 22nd, they let us know the fix they implemented was working as intended.
However, they have identified another issue, and it will be a few more weeks.
At this point, they plan to create a temporary solution while they work on it.
June
On June 16th, ZOS was finally transparent with us, and they tell us they discovered some fraudulent behavior related to Crown Crate gifting, primarily on the PC platform, and that they were continuing to work on a long-term resolution for that issue, which meant PC Crown Crate gifting would remain unavailable.
At this point, it was nice to get an actual explanation. We went from a "bug" to "fraudulent behavior", but the saga continues.
Through the end of June, they assure us that a temporary fix was coming.
July
But, on July 6th, Crown Crate gifting was removed from consoles.
From March until July, console platforms were still able to gift crates. They continue to assure us that a temporary solution would be coming on July 13th. And it did.
But, what a headache of an option it was. Put in a ticket and wait 48+ hours. I didn't try it myself, but saw tons of complaint comments on the forums.
They also made sure to specify that you can only gift Crown Crates that are currently available in the Crown Store at the time of the request, and that it was intended for Crown Crates only.
By mid-July, users began getting replies to their tickets stating their request was against the terms of service, and the program was not intended for crown to gold exchanges.
September
However, this temporary fix was very temporary.
On September 1st, they killed all crown gifting. This ended the temporary solution as well. And when they ended it without warning, players had gifts stuck in limbo that they could no longer claim.
On September 18th, they dug into the fraudulent behavior a little more with us. Some bad actors were using fraudulently obtained crowns to sell crown items on websites for cash.
The Latest As Of Posting
And on September 22nd, Gina said that they were actively developing a solution for crown gifting, and that part of the initial testing would take place on the PTS.
And this is where we currently are. There is no crown gifting on any platform at this time.
Potential Issues Happening
So, let's dig into what could be going on here as far as I can tell. There are a few issues at play.
Issue 1: Crowns are overly expensive. Why would someone buy crown items at full price from ZOS when they can buy them for much less on a third-party site, such as IGGM.com?
Issue 2: Different countries have different prices and they're not created equal. So, the bad actors were buying in the lesser cost currency and selling the Crowns online to players in the US for less than the US Crown store. This could also cause issues if players in countries where loot boxes are banned are able to obtain them from other players.
Issue 3: Crown purchasers were using stolen credit cards or initiating chargebacks after they've completed their trades, using alternate accounts that weren't tied to them.
Issue 4: The seller was then taking the gold from the crown sale and re-selling it for more money. I speculate that this could also be where some of the stolen credit cards came from.
Issue 5: There have been a bunch of free play events or free game offers. This is great for getting new players, but it also gives the bad actors a means to create new accounts for free.
Issue 6: In my perusing of the forums, I saw a post that crown gifters can have 500 gifts in their outbox at one time. It is worth mentioning that on Xbox, there is a purchase limit of 1,000$ per day, and I believe PlayStation allows even less. So, I really wonder if this is why it wasn't flagged as an issue as early on consoles, as it would take many days of unopened gifts to hit the limit.
Impact To Players
So, how is this impacting players?
A lot of long-time players don't have anything left to spend their gold on, so they were using it to buy crown store items instead. This can have a negative impact on active player base — why earn gold if you don't have anything to buy with it?
A lot of players wanted to buy specific crates, or crate bundles with polymorphs and because of the rotation missed items that they wanted and ZOS hasn't said if they will be purchasable when the issue is resolved.
A lot of long-time players just like to gift their friends in the game, whether for an anniversary, or a birthday. And a lot of guilds hold raffles or contests with crown store items as the prize. It also raises some red flags for the player base that we went from just crates being fraudulently purchased to now all crown store items.
Impact To ZOS
But this is also hurting ZOS!
I have no doubt that they want to turn gifting back on. Gifts are money, but they can't chance losing money either. They are a business, and making money is the end goal for them!
I know a lot of players say "but if you're buying with gold, you're not spending money and they want you to spend money." And that's true.
But a legitimate crown seller is making them money because they are still buying the crowns. It becomes an issue for them when credit card companies are fighting for stolen funds, or when people are using third parties to spend their money instead of in the crown store.
Conclusion
The long timeline to the fix has been disheartening.
I know, but I don't believe there is any happy party in this scenario, aside from those who were cheating the system. I really hope they have determined a solution soon.
It would have been better if ZOS was transparent from the beginning. They lost a lot of faith from their player base. But the longer this goes on, the bigger the impact to the game as a whole.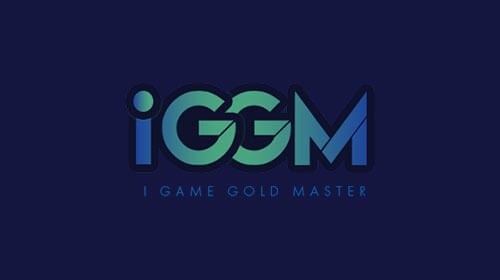 Elder Scrolls Online: A Complete Guide To Secrets Of The Telvanni Event
Today we take a look at Elder Scrolls Online's Secrets of the Telvanni Event. Secrets of the Telvanni Event is a celebration of Elder Scrolls Online Necrom Chapter. To take part in Secrets of the Telvanni Event, you need to have your own Necrom Chapter. Secrets of the Telvanni will run from September 28 to October 10, 2023.
Secrets Of The Telvanni Event Community Challenge
ESO announced on Twitch's Update 40 Stream that Secrets of the Telvanni Event will once again bring challenges to the community like in past years.
When the mission progress reaches 33,3%, we can unlock Ebony Scarab Pet. At 66,6% we can unlock Nightmare's Nest Marking, and at 100% we can unlock Kelesan'ruhn player house.
To help increase the community meter, you must complete the daily repeatable activity task, Turn the Page. During the event, you can complete quests in Telvanni Peninsula and Apocrypha to earn double rewards. These tasks include:
Defeat World Boss and Delve Boss enemies

Complete Necrom Daily Repeatable Missions

Kill the boss in Sanity's Edge Trial

Gain double yield from Harvesting Nodes on Telvanni Peninsula and Apocrypha
Rewards
Completing the first daily repeatable quest, or daily event quest "Turn the Page" in Necrom, will reward Sublime Secret Telvanni Coffers. It contains valuable loot and an abundance of ESO Gold. Rewards you have a chance to find include:
Unique Motif Pages

Furnishings

Furnishings Recipes

Companion Gear

Kwama Miner's Kit Outfit Style

Ashen Militia Weapon Style

New Apoycrypha Expedition Armor Style Pages
Also, you can find rare Secret Telvanni Coffers by participating in events within Necrom. But these Coffers have a lower chance of providing rare rewards.
How To Take Part In Secrets Of The Telvanni Event?
To take part in Secrets of the Telvanni Event, you can travel directly to Necrom and begin your adventure. Alternatively, you can get the event quest: Secrets of the Telvanni for free in Crown Store.
You need to talk to Master Faras of Necrom Outskirts and complete his request. You will then receive an event coffer as a thank you for your help and work. And you'll unlock the daily repeatable campaign mission, Turn the Page.
In Necrom, you can find a variety of daily repeatable missions. Ordinator Tilena in Necrom will give you one of six daily repeatable exploration missions. Ordinator Nelyn in Necrom will give you one of six group boss daily repeatable quests.
Each character can only pick up one explorer and one group leader per day. However, if you team up with other players and ask them to share missions, you can complete all 6 Daily Missions and all 6 Group Boss Daily Missions.
Also, Ordinator Tandasea will provide you with Bastion Nymic daily repeatable missions. This mission can only be completed once per day and cannot be shared with other players. Keep in mind that it designed Bastion Nymic for 4 players, so maybe you can ask other players for help.
You can also complete 1-week repeatable trial missions in Necrom. Telvanni Master Wizard offers you the quest for Sanity's Edge Trial, War Within. When you enter Trials, you'll find the weekly quest giver at the entrance.
Event Tickets
During Secrets of the Telvanni Event, each account can receive 2 Event Tickets per day. Also, you will receive 2 Event Tickets when you complete a Daily Repeatable Mission or Sanity's Edge Weekly Mission for the first time in Necrom.
Event Merchant
As always, this Impresario Event Merchant will have unique items available during the event. You can purchase new Apoycrypha Expedition Style Pages with 5 Event Tickets per page. In addition, Impresario also offers Passion Dancer Blossom fragments, all three fragments of Passion Dancer Garment Costume, and more.
Indrik Vendor will also open her store during the event. She offers Nascent Indrik Feathers, Onyx Indrik Berries, and Mossheart Indrik Berries in Q3 2023. You can also buy Ebon-Glow Indrik Pet and Sapling Indrik Pet.
Finally, Impresario's Assistant Philius Dormier will also be opening his shop during Secrets of the Telvanni Event. He offers Unstable Morpholith pet fragments and Deadlands Firewalker Personality fragments in the third quarter of 2023.
Anyway, that concludes this Secrets of the Telvanni Event guide. I hope this event will bring surprises for us. Have a nice day.
Trustpilot Reviews