Diablo 4 Nightmare Dungeons Boost
Diablo 4 Nightmare Dungeons Boost
Buy Diablo 4 Nightmare Dungeons Boost to easily grab more loot than any normal dungeon can give. Due to the Nightmare or higher difficulty, it is a source of Sacred items, Unique items, and even more Nightmare Sigils for the next runs. During the Diablo 4 Nightmare Boost, we provide the required Nightmare Sigils.
Nightmare dungeons are a more challenging version of dungeons. They unlock after the world tier 3, and their level depends on the Sigil level. Your Diablo 4 Nightmare Carry is a professional player who has nailed all the mechanics and knows how to avoid hits, work around the damage reduction, and farm all the loot without losing time. With cheap Diablo 4 Nightmare runs, you don't need to do it yourself!
What You Will Get
The desired number of Nightmare Dungeons runs;

At least one Legendary item for each run;

Paragon Glyphs upgrades;

Chance to get Sacred and Unique items;
Chance to get Ancestral items in the 21+ level dungeons;
Chance to unlock Legendary Aspects in the Codex of Power;
All the materials and valuable loot.
Additional Options
Unlock World Tier 3 — you will access the Nightmare game difficulty with better rewards;
Unlock World Tier 4 — access the Torment game difficulty with the best rewards in the game;
Requirements
Level 50
World tier 3 for dungeons 1-20 unlocked
World tier 4 for dungeons 21+ unlocked
Tier 3: Cathedral of Light(Must be level 50 or above)
Tier 4: Fallen Temple (Must be level 70 or above)
How It Works
We form a priority list with slots based on execution options;
We'll contact you in chat/email. Ask any questions;
The booster will pilot your character, or you will join his team for self-play;
We will notify you about the Nightmare sigils boosting completion;
Enjoy the results! And don't forget to rate our services on Trustpilot.
If you still have some questions or want unique options, please text us! Even at 3:00 AM :) We're 24/7 online!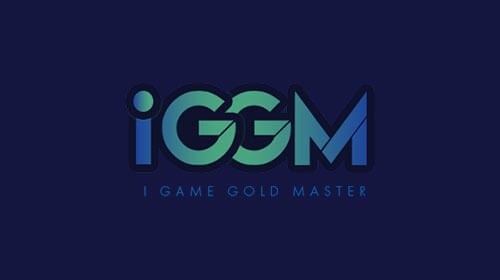 Diablo 4 Season 2: Eight Of The Best Vampiric Powers For Rogue Build
If you are playing Diablo 4 Season 2 Rogue and you are wondering what are the best Vampiric Powers for Rogue Build, I will bring to you the 8 best Vampiric Powers for Rogues ranking from worst to best. These Vampiric Powers should work with any Rogue builds. Some are even better for specific builds, but I made sure this list could cover nearly all role-play styles. If you are interested in the Rogue build and have enough Diablo 4 Gold, then there are 8 Vampiric Powers that will be very useful to you.
Resilience
We started with Resilience only require 2 Eternity. Resilience allows you to gain 1% damage reduction for each 2% life you are missing. I put this at the bottom of our list just because it's good for survival, but once you reach higher Rogue levels, you may not find it as useful. The more your health decrease, the less damage you start to take. While it's good, there are better powers you could possess. However, it's fortunate to have for any Rogue builds.
Anticipation
Now we talk about Anticipation. If you are someone who doesn't like using ultimate skills because they have long cooldowns, I mean the same bolt as you with Anticipation. Your ultimate skills gain 20% cooldown reduction. They also gain 12% increased damage for any nearby enemy effect by your damage overtime effects. It only requires one Divinity for such a useful Vampiric Power most Rogue builds include ultimate, so I can see this working for nearly all of them. Anticipation also works great alongside in movements with your ultimate to increase that damage over time.
Undying
Number six, we have Undying only requires one Eternity and Undying can heal you for 3% of your life after casting skills. This bonus doubles if you are below 50% life. Undying' compatibility with all skills makes it suitable for most builds. I will say either have Resilience or Undying. Since both affect your ability to stay alive on the battlefield, you rather just have one activate at the time to make room for other Vampiric Powers.
Metamorphosis
In the number five, we have Metamorphosis. Two Ferocity, Divinity, and Eternity are essential for mastering the significant Vampiric Power of Metamorphosis. By activating this, evading will turn you into a cloud of bats. This makes you unstoppable for 4 seconds. Also, enemies along your path take 106% physical damage and they are inflected with Vampiric Curse. Vampiric Curse is an additional effect in the Season of Blood that becomes important during combat. Rogues are good at evading during combat and since I do it a lot, I believe Metamorphosis is a fun and useful Vampiric Power.
Moonrise
In the number four we have Moonrise, requiring six Ferocity. Moonrise is another major Vampiric Power. Hitting the enemy with a basic skill will grant you 4% attack speed for 10 seconds, stacking up to five times. Once you hit max stacks, a Vampiric BloodRage is triggered. You will gain 160% basic damage skill and 50% moving speed for 10 seconds. There is a lot to this Vampiric Power. As Rogue, you should gain abilities that allow you to move faster, so Moonrise works perfectly. It also makes it easy to increase your basic skill damage.
Accursed Touch
Now we jump for the top three of the Vampiric Powers. For Rogue the number three, we have a Accursed Touch. This major Vampiric Power requires six Divinity on the lucky hits. Accursed Touch will give you 44 chance to inflict Vampiric Curse on enemies. Enemies with this curse have 50% to spread it to other enemies. This power also deal 200% increased damage. Vampiric Curse is a fun new effect to play around with and this makes it easier to spread it across enemies. You can't go wrong with this 200% increased damage either.
Ravenous
The number two we have Ravenous. Although Ravenous is only a minor Vampiric Powers requiring three Ferocity, it's still ranking higher because of the benefits for Rogues. On the lucky hit, you have up to 20% chance to increase your attack speed by 40% of your total movement speed for 6 seconds. Attack speed is important for Rogues. Allow you to deal with significant damage quickly. It will work with any Rogue build and it's super low on the requirements.
Pray On The Weak
The winner and the best Vampiric Powers for Rogue is Prey on the Weak. Surprisingly, another minor Vampiric Power takes first place. Pray on the Weak really works for all Rogues builds as they can gain access to vulnerable effect easily. I will pair this one up with a Accursed Touch to inflict that Vampiric Cure stores even more enemies. It barely requires an impact and it must have for all Rogues. All these Vampiric Powers were tested in my Rogue build that I'm playing now and I saw a significant difference once I placed the top Vampiric Powers in my builds.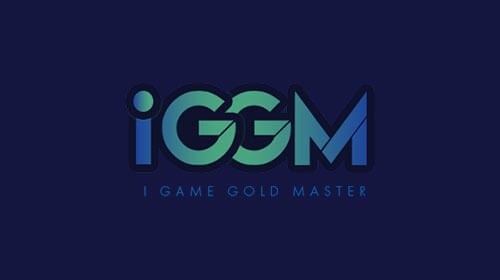 Diablo 4: Midwinter Blight Limited-Time Event Is Coming! - Event Explanation & Rewards
Today we're going to talk about a limited time event in Diablo 4 called Midwinter Blight. It's winter themed, with lots of goodies to unlock and secrets to uncover.
This event goes live on December 12 and ends on January 2, 2024. Without further ado, let's do some quick introductions.
Getting Started With The Event Vendor, Gileon The Bard
Once Midwinter Blight is activated, you need to travel to Kyovashad. To the left of the waypoint you will see a Midwinter Square. There, talk to a Bard named Gileon. He is your Event Vendor, so you will see him often.
Rewards: Backpieces, Weapon Skins, And Cosmetics
So, what types of rewards can we expect?
Players can actually get five different Backpieces, one from each class, to showcase this most gruesome holiday.
Here are some of the insane Weapon Skins you can get during the event. As we mentioned before, players can also get up to 14 different cosmetics across all classes, all for free.
Farming Midwinter Blight Resources
You may be wondering how to farm these items. We have three types of activity materials for you to find: Blighted Fragments, Lost Heirlooms, and Red-Cloaked Trophies. They can all be obtained from the purple areas on the map.
Let's move on to discuss all three types. You'll find most of Blighted Fragments from Blightfiend monsters on the map. And it drops Lost Heirlooms from these scary-looking Frigid Husks scattered throughout the area.
But to find Trophies, you need to kill Red-Cloaked Horror. It's a big, bad goat that has a chance to spawn when you complete the mastery for Blighted Revelry Event. It's randomly hidden in the area, so keep an eye out.
New Title For Slaying Red-Cloaked Horror
Plus, when you slay a beast, you'll earn yourself a nifty new title.
Once you've accumulated enough Midwinter materials, return to Midwinter Square. Next to Gileon, there is a crafting bench that you can use to convert all the materials you just farmed into Midwinter Proofs. This will be the primary currency for the event.
By converting these materials into Proofs, you will improve your Tribute Tier with Midwinter. It also changes visually and gives you more rewards, such as Diablo 4 Gold, Armor, Gem Fragments, and Gileon's Brew.
Gileon's Brew Elixir
Gileon's Brew is a special elixir that increases your Maximum Life, your Lucky Hit Chance, and experience gained by 15%. It can be purchased from Gileon or found in Midwinter Caches.
The best thing is that Gileon's Brew works everywhere. Apart from that, all the rewards you can get through him will still be there after the event ends. So, we definitely recommended that you store as much of it as possible.
Shard Of Dawn Aspect Offensive Aspect
Also, you can farm a Midwinter-specific Offensive Aspect called Shard of Dawn. This aspect will increase your attack speed and movement speed for 12 seconds.
If you're empowered by Midwinter Ward, each enemy you kill will reduce the cooldown by one second. This makes it very easy to eliminate Blightfiends.
Play Strategy
So, what is the most efficient way to collect Midwinter Proofs? Any pro strategies for players who want to get them as quickly as possible?
My specific strategy revolves around planning my route. Since the vast majority of local events are themed around Midwinter creatures, a visit is never a waste.
As you know, you always make rapid progress by visiting a person. Therefore, we can plan the route in advance and use the speed of the mount to reach the location and complete the task quickly.
Also, stop by when you occasionally find a Frigid Husk or two, or a large batch of Blightfiends. It's definitely a great opportunity for you to farm for loot.
To keep the event's festive feel, you'll also be rewarded with bells, which are transmog items that you can equip via Wardrobe menu. Most other rewards are cosmetic in nature.
You can use them to further advance the campaign and perform several other tasks in Diablo 4 Winter Event. That's everything we know about Midwinter Blight in Diablo 4. But there are some secrets yet to be discovered in Midwinter Blight.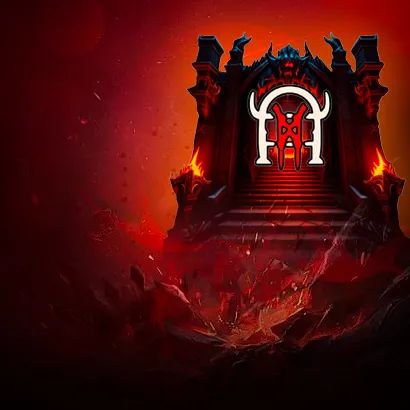 Server
Season 2 - Softcore
Eternal - Softcore
Why Choose IGGM.COM?
Best Price

We're checking with the Market Prices every day to provide you the best Prices.

Security Guarantee

IGGM Provide 100% secure online payment system. The most professional game service provider guarantee the security of products.

Instant Delivery

We have been committed to providing customers with fast delivery and outstanding service. Usually delivering the order within minutes or 24 hours at most.

100% Refund

Received what you purchased or the refund. Once your order is delayed or undeliverable, we are 100% guaranteed to refund your money.

24/7 Support

Our manager will answer all your questions and will be available at any moment.

Great Discount

Become the VIP member of IGGM to gain up to 5% Discount.