D2R Ladder Boosting
About D2R Ladder
Diablo 2 Resurrected Ladder is a competitive closed realm Multiplayer mode in Diablo II. To play and get your name to rank up on the Ladder, you need to create a new character for that specific purpose, unable to receive help or otherwise interact in any way with non-Ladder characters, and vice-versa. The Ladder added different content that couldn't be accessed otherwise, like the Pandemonium Event, where players could obtain the Hellfire Torch and fight Uber versions of old foes, which encouraged players to immerse themselves into playing Ladder-specific characters. With Diablo 2 Resurrected, the remaining question is whether or not the Ladder could make a comeback.
What is D2R Ladder Boosting?
D2R Ladder Boosting refers to the name of the service used by players who want to save more time and enjoy Diablo 2 Resurrected Ladder that is truly gaming. As we all know, everyone needs to create a new character after entering Diablo 2 Resurrected Ladder to start the game. In the initial stage of character development, upgrading is relatively boring, and most players are unwilling to spend this novice period, because they have done such things too many times. Therefore, Diablo 2 Resurrected Ladder Boosting came into being.
Where is safe Diablo 2 Resurrected Ladder Boosting For Sale?
When Diablo 2 Resurrected Ladder is officially available, many sellers will appear. However, the qualifications of these sellers are uneven. If you want to protect your account security, then it is best to choose IGGM as the first choice for obtaining reliable D2 Resurrected Ladder Boosting For Sale.
We have been established for a long time and have many years of rich experience. We have sold safe Boosting Services and Power Leveling to MMO players many times. And throughout the transaction process, you can also see what we are doing. We have been doing our best to help players get better gaming experience, and this time, we will also help Diablo 2 Resurrected Ladder players to get D2R Ladder Boosting as soon as possible. We also provide a variety of secure payment methods, as you choose. If you have any questions about how to buy Diablo 2 Resurrected Ladder Boosting, you can always contact our 24/7 online customer service.
Is it cost-effective to buy D2 Resurrected Ladder Boosting at IGGM.com?
We check the market price every day to provide each player with the cheapest D2R Ladder Boosting For Sale. In the industry, each of our D2 Resurrected Ladder Boosting Services is the lowest price, much cheaper than our counterparts. And every holiday or major day, we will give fans a surprise code to buy cheaper Diablo 2 Resurrected Ladder Boosting in advance. Taken together, it is the most cost-effective to buy D2 Resurrected Ladder Boosting & Power Leveling at IGGM.com.
We will contact the customer as soon as the service ends and explain the situation until the customer is satisfied. If something unexpected happens midway, you can also refund at any time. We fully guarantee the freedom of each customer in IGGM. It is our aim to allow players to buy D2R Ladder Boosting here with confidence. At the same time, IGGM.com is the best place to buy Diablo 2 Resurrected Ladder Boosting and Power Leveling. We thank you for your trust and will entertain you with the best service.
Why Choose IGGM.COM?
Best Price

We're checking with the Market Prices every day to provide you the best Prices.

Security Guarantee

IGGM Provide 100% secure online payment system. The most professional game service provider guarantee the security of products.

Instant Delivery

We have been committed to providing customers with fast delivery and outstanding service. Usually delivering the order within minutes or 24 hours at most.

100% Refund

Received what you purchased or the refund. Once your order is delayed or undeliverable, we are 100% guaranteed to refund your money.

24/7 Support

Our manager will answer all your questions and will be available at any moment.

Great Discount

Become the VIP member of IGGM to gain up to 5% Discount.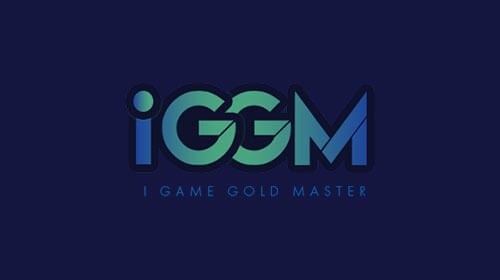 D2R Ladder Season 5: Top 5 Budget Builds For The New Ladder Start
Since D2R Ladder Season 5 is coming soon, here I want to present to you my personal top 5 builds for different classes to start at the beginning of the season.
I will show you the skill trees, the D2R Ladder Items, and the stats with empty inventory so you can directly see which charms you need to improve your resistances. I will also include as many Magic Finds as possible without losing too much stability or performance. In addition, there are also farming recommendations for each build to progress quickly.
Paladin Build
Let's start with the Paladin.
There are two popular builds the Hammerdin or the FOH. In the end, we can play both builds with the same gear. I prefer the FOH because it is so much more comfortable to play, especially as long as you can't teleport yet.
Here is the gear of the FOH Paladin build.
Double Spirits

Skin of the Vipermagi

Rockstopper

Pick Rose Branded Amulet

Trang-Oul's Claws Heavy Bracers

Credendum Mithril Coil

Aldur's Advance Battle Boots

Ring of the Apprentice

2 Nagelrings

Nai's Puzzler Elder Staff
The build already has maximum fire and cold resistance. With lightning and poison, you would have to add charms. In addition, we also have up to 78 Magic Find depending on how high the Nagelring has rolled. The Holy Bolts have up to 4000 damage at maximum cast rate.
Paladin Farming Spots
The top farming area for an FOH Paladin is the Chaos Sanctuary.
With the staff, we also get there very quickly. It is also good that we have maximum fire resistance. You can also get resistances by Salvation Aura. But it is inconvenient to be dependent on it. It is so much better to have the Redemption Aura standard, so you heal mana and life points by consuming Corpses.
There are many other good spots to farm as well. The Pit also has only undeads and demons and it is a T85 area.
The Forgotten Tower is also no problem, just like the Arcane Sanctuary.
Besides Diablo, you can also run Andariel. The only animals that can appear there are spiders. Mephisto basically works too, but the way through the Durance of Hate is ugly without teleport.
In Act 5, Pindleskin is a nice farming spot. But whoever loves to farm the cow level rather plays a Hammerdin because there are the FOH is useless.
Necro Build
Next, we have the Necromancer as the starting character quite unpopular, but this has the advantage that the D2R Ladder Items for him are quite cheap, especially the torch later on.
In addition, we can play a Poison Necro very easily, which can even farm quite a few areas because he has both poison and fire damage.
Here is the gear of the Poison Necro build.
Trang-Oul's Claws Heavy Bracers

Trang-Oul's Scales Chaos Armor

Trang-Oul's Wing Cantor Trophy

Lore Grim Helmet

Venomous Amulet

Immortal King's Detail War Belt

Immortal King's Pillar War Boots

Blackbog's Sharp Cinquedeas

Spirits

2 Nagelrings

Garnet Ring of Dexterity
In the change, hand the Gull and the Rhyme shield, so we can get a boost of 125% Magic Find when changing weapons. So, the Necro can poison the monsters and then just switch weapons. It counts how much Magic Finds a character has at the time of the kill, not at the time of casting.
By the way, a handy companion for all characters is an inside mercenary. Since Necro doesn't have much life, you have to play very carefully and touch a lot.
Necro Farming Spots
The poison damage has a disadvantage that it works slowly. It's a nice thing. With this playstyle, you can use the MF switch and so the Necro really gets a good bonus.
For the Poison Necro, the Forgotten Tower is a good spot and also the Secret Cow Level works fine thanks to Corpse Explosion.
Arcane Sanctuary is also okay. You can farm Eldritch & Shenk. But in principle, you can also run many more maps and preferably Terror Zones because poisoning new monsters can also be killed with the fire damage of Corpse Explosion and the lower resistances can even break immunities.
Assassin Build
The Assassin has become a very popular starting character because once you have double Mosaic, there are no limits and the Runeword is not even that expensive.
For farming the resources, Lightning Trapsin is great. Thanks to the fire bomb, it also has some alternative damage against light immune monsters.
Here is the gear of the Lightning Trapsin build.
Spirit

Leadless Wall

Treachery

Lore

Cunning Amulet of Bone Spirit

Laying of Hands Bramble Mitts

Credendum Mithril Coil

Natalya's Soul Mesh Boots

2 Nagelrings
In the change, hand either Gull and Rhyme or the Teleport staff. In principle, you can choose one of these two possibilities with each build .
Assassin Farming Spots
The Assassin only has Magic Find from the two rings. The boost would not hurt, here.
But to get Mosaic quickly, it's best to farm D2R Ladder Runes, anyway. So, you run the Forgotten Tower, hoping for a good rune drop. The low rooms can be cubed up.
The cow level should also work as soon as you have sufficient damage. It is also great for farming D2R Ladder Runes and your claw bases.
Kindle Eldridge and Shenk are also easy, just like all the usual spots for lightning builds. And of course the Arcane Sanctuary. You can also find some super chests here.
Amazon Build
Keep the mentioned farming areas in mind because they are also interesting for the Amazon. The build is of course a Javazon.
Here is the gear of Javazon.
Titan's Revenge Ceremonial Javelin

Laying of Hands Bramble Mitts

Credendum Mithril Coil

Dark Adherent Dusk Shroud

Rite of Passage Demonhide Boots

Telling of Beads Amulet

Valkyrie Wing

Spirit

2 Nagelrings
Amazon Farming Spots
As mentioned, the build can farm all the usual spots for lightning characters but the true potential is in the cow level. So, whoever likes to farm, their best builds are Javazon.
Sorceress Build
The most popular starting classes are of course the Sorcerers. Thanks to the teleport, she offers a big advantage. She can complete boss runs very fast.
My recommendation is a Lightning Firewall build as long as you have no Thunder Charms and stuff to play mono build yet. The Firewall only should handle light immune monsters. For that case, it is sufficient to maximize it without synergies or mastery.
Here is the gear of this build.
Tal Rasha's Horadric Crest Death Mask

Tal Rasha's Lidless Eye Swirling Crystal

Tal Rasha's Fine-Spun Cloth Mesh Belt

Skin of the Vipermagi

Spirit

Arch-Angel's Amulet

Magefist

Aldur's Advance Battle Boots

2 Nagelrings
The Sorceress is, of course, a glass cannon with about 1,000 life. We have to pay attention. The resistances are weak compared to the other builds but the most important are okay, lightning and fire. In addition, we get up to 140 Magic Find.
Sorceress Farming Spots
The Sorceress can also farm her usual lightning spots, but that's not what we made her for.
Thanks to teleport, boss runs are done very quickly. Both Andariel and Mephisto can be farmed very easy. This would probably also work great with the Fireball Sorceress as well as with a pure Lightning Sorceress when you just concentrate on the bosses.
But with the hybrid Sorceress, we can also do much more. Even the hell rush shouldn't be too hard.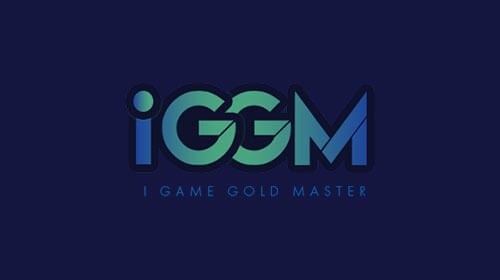 D2R Ladder Season 4 Update Patch Notes: Feature Changes, QOL & Bug Fixes
Today I want to talk about D2R Ladder Season 4 patch notes. To be honest, there haven't been too many exciting changes in this blog post, I kind of get it now that D2R Ladder is kind of going into maintenance mode.
It's definitely a bit obvious at this point, but some small specific changes in this blog post will have pretty profound effects on a few different selected characters. So I think this update is worth our attention. If you're excited about these upcoming changes, keep an eye out for this update. Then, let's get started.
Feature Changes
So the first big change to note here is that players will now have four additional character slots in all online modes. You have to choose between deleting a character and starting a new one in a new league. Of course, I'd never criticize having extra character slots.
In my opinion, for all ARPG games these days, this is pretty bad, if you really look at the size of character files like single player character files. It's small, and there may be differences between servers.
But the other four extra character slots are also a good thing. Now they also note here that the latter character switching to Non-Ladder for the first time will be able to reset skill and stat points when you basically get your Akara Reset Skill again, moving from Ladder to Non-Ladder.
They say this is to encourage players to try out their builds. I mean, it's not a bad thing to get it. It's not really a major change. It equipped all chat lobbies with an automated system that removes malicious messages from these conversations. This is mostly for spam players who are annoying that no one can mute to stop it, like spam in chat. So it's actually a positive change.
QOL & Bug Fixes
So moving on to some quality of life updates and bug fixes. They're not really tremendous changes, but I think they had a relatively profound effect on several characters. Now the first change is a bit vague wording in my opinion.
It states that the next hit delay system now only applies to missiles spawned by casting the same skill. It's worded vaguely, but my understanding is the next delay mechanism.
It still applies to each individual skill. So only use Druid as an example here. Before these patch notes, if you were to cast Volcano and one of Boulders dealt Volcano's damage, there was a specific exit delay window that would negate the damage from other abilities like Fissure.
From what I understand, they've changed this so that the next delay window still applies to individual Volcano skills. But it doesn't negate other skills like Fissure. So in theory you should be able to teleport since Fire Druid puts Fissure and Volcano in the same location and they don't cancel each other out. But the next hit delay window still applies to each individual ability.
So it's essentially a mechanic to prevent certain abilities from doing a lot of extra damage. Now this obviously has the effect of making certain characters stronger, for example, Mosaic Martial Arts Assassin will make the building stronger. But it doesn't really affect a lot of other characters, like Nova Sorceress, so it's another interesting change.
I know people might be very upset about tuning Mosaic Martial Arts Assassin's skills. At least for Fire Druid builds. But I think it's a positive, move-to-fixed change.
But I think there are other sets and D2R Ladder Items that can help players get more buffs. Examples include Barbarian's Immortal King set, Aldur set for Druid, and Assassin's Natalya's Odium set. I think it's more worth revising and improving. Again or change, it's a good thing.
The next point here is that it is now possible to morph directly between worlds from any form. The intention here is to make morphing less clumsy than it used to be. So I see it as improving the quality of life, thereby encouraging more build diversity.
There are also minor bug fixes included here, like fixing graphics issues or connectivity issues or audio queuing with Amazons, which will make the game experience better for players.
Conclusion
But overall, I think any changes it makes in order to move forward again are positive. I really believe D2R Ladder is in maintenance mode and most of the focus will be on Diablo 4. But developers can implement slight changes that don't require a lot of resources, and that can have quite far-reaching effects. Anyway, I believe this patch will not let you down. Good luck.
Trustpilot Reviews