Elden Ring Boosting
PLATFORM
PS4/PS5

Xbox One/Series

PC
WHY CHOOSE IGGM.COM?
BEST PRICE

We're checking with the Market Prices every day to provide you the best Prices

SECURITY GUARANTEE

IGGM Provide 100% secure online payment system. The most professional game service provider guarantee the security of products

INSTANT DELIVERY

More than 90% of orders are processed successfully in less than 15 minutes.

100% REFUND

Received what you purchased or the refund. Once your order is delayed or undeliverable, we are 100% guaranteed to refund your money

24/7 SUPPORT

Our manager will answer all your questions and will be available at any moment

GREAT DISCOUNT

Become the VIP member of IGGM to gain up to 5% Discount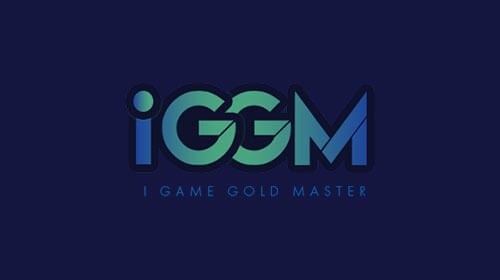 Elden Ring: 5 secrets you might have missed
2022-07-05 10:40:49
Elden Ring is such a grand and detailed game that players are immersed in the mysterious legends and exciting battles of The Lands Between. There is so much content to explore in each area that many details are overlooked. Knowing these contents may bring you a whole new gaming experience.
1. Gold Flakes bring more Runes.
When Gold Flakes fall from the sky, players will have a golden effect on them, which means that the number of Runes farmed during this period will increase. And if you're playing online with a password, this effect can also be passed on to other players by using the same password.
2. Mohgwn's Palace has an extra hidden teleporter.
As a famous Runes farming location, players entering Mohgwn's Palace must first complete the White Mask Varre questline before entering. But actually if you get bored of this quest, you can reach Mohgwyn's Palace via the hidden teleporter northwest of the Yelough Anix tunnel.
3. Weather will affect magic damage.
This secret might change the way you play, and the weather conditions in The Lands Between do affect your magic damage in combat. Even magic has to follow the laws of nature, if it rains, the damage caused by fire magic will be weakened to a certain extent, but the lightning damage will have a stronger effect.
It's a very practical secret that we can take advantage of our builds depending on the weather.
4. We can kill Land Squirt in a more special way.
Some enemies in the Elden Ring are allowed to be killed in a specific way, and the relevant knowledge can be found in the scrolls.The poisonous Land Squirt can be killed by throwing a lot of poison in addition to the regular attack.
5. We can see the original owner portrait of the Sage Helms at Raya Lucaria Academy.

After you've completed Sorceress Selen's quest, you may be curious about the past owners of the Sage's Helm. And a trip to the debate hall at the Raya Lucaria Academy may clear up some of your doubts, as their portraits are displayed here.
IGGM.com will focus on enhancing your gaming experience, if you want to get more, be sure to visit us, we will always bring you useful information and Elden Ring Items for sale. Plus, we've got a deal for you, and you can get 5% off with code "CSCCA" for more fun in Elden Ring.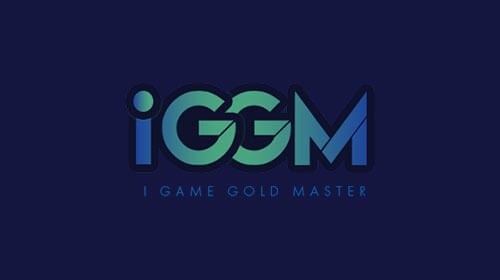 Elden Ring: What we expect in the DLC
2022-06-30 14:38:37
Elden Ring has been released for four months now and has achieved impressive results in the commercial field. But for loyal fans of Elden Ring, at this stage, their most anticipated next move is to see what FromSoftware will add to Elden Ring. Although the official has not given accurate information, according to Soulsborne's release practice, the release of DLC may be around October.
Players are eagerly looking forward to the DLC, and the fan community is always talking about this topic. A crazy fan even said that he will beat Malenia once a day before the official release of the DLC, and he had been doing this for two weeks. Many players are using their way to convey to the official their desire to see the DLC sooner.
This is the case because fans have a lot of expectations in the Elden Ring DLC, and players expect to experience the new things both in terms of storyline and gameplay.
1. Open up a new area to explore.
Referring to the previous FromSoftware game DLC, they often introduce new areas, and these newly designed levels and scenes are undoubtedly a pleasure for players who have already cleared the base game.
Luckily, there's a fair guess here, and in The Lands Between map, the ocean around the land is depicted as obscured by clouds or fog. Given that the cloud is in the center of the six towers, with blurry text underneath, this is most likely a new area that will be unlocked in the DLC.
2. The complete Miquella storyline.
Miqueella is probably the most mysterious character in the entire Elden Ring, although he's been mentioned several times. We don't know why he continued to sleep in the cocoon, exactly what role he played in Night of the Black Knives, how he would affect the story, etc. In short, as the twin brother of the strongest boss Malenia, he has too many mysteries.
3. New features and upgrades.
Game mechanics are always a key factor in the gaming experience, so players expect to see new and improved features in the Elden Ring DLC. Especially in the cooperative mode, which has always been highly requested, summoning helpers is not what players want to see in PvP multiplayer games. I hope that more cooperative games of team copy mode can be introduced in DLC.
IGGM.com will keep you informed about the Elden Ring DLC to bring you first-hand information. While we can't have fun with DLC just yet, it's good to focus on the present. You can also get Elden Ring Runes here to advance the game and get 5% off with code "CSCCA".
TRUSTPILOT REVIEWS