Conqueror's Blade Silver
SERVER
NA West Cloudwing Valley

NA East Eagle Range

EU1 Crystal Sea

EU2 Sicania

EU5 Midgard
Conqueror's Blade Silver NA West Cloudwing Valley 50K

Conqueror's Blade Silver NA West Cloudwing Valley 60K

Conqueror's Blade Silver NA West Cloudwing Valley 80K

Conqueror's Blade Silver NA West Cloudwing Valley 100K

Conqueror's Blade Silver NA West Cloudwing Valley 150K

Conqueror's Blade Silver NA West Cloudwing Valley 200K

Conqueror's Blade Silver NA West Cloudwing Valley 300K

Conqueror's Blade Silver NA West Cloudwing Valley 500K

Conqueror's Blade Silver NA West Cloudwing Valley 600K

Conqueror's Blade Silver NA West Cloudwing Valley 800K

Conqueror's Blade Silver NA West Cloudwing Valley 1000K

Conqueror's Blade Silver NA West Cloudwing Valley 1500K

Conqueror's Blade Silver NA West Cloudwing Valley 2000K

Conqueror's Blade Silver NA West Cloudwing Valley 3000K

Conqueror's Blade Silver NA West Cloudwing Valley 5000K
WHY CHOOSE IGGM.COM?
BEST PRICE

We're checking with the Market Prices every day to provide you the best Prices.

SECURITY GUARANTEE

IGGM Provide 100% secure online payment system. The most professional game service provider guarantee the security of products.

INSTANT DELIVERY

We have been committed to providing customers with fast delivery and outstanding service. Usually delivering the order within minutes or 24 hours at most.

100% REFUND

Received what you purchased or the refund. Once your order is delayed or undeliverable, we are 100% guaranteed to refund your money.

24/7 SUPPORT

Our manager will answer all your questions and will be available at any moment.

GREAT DISCOUNT

Become the VIP member of IGGM to gain up to 5% Discount.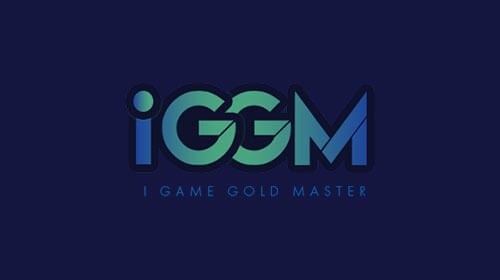 Conqueror's Blade Guide: Efficient Tips For Crafters
Although Conqueror's Blade is a brand new game, its game content is not as bad as imagined, especially its crafting system, allowing the players to trade resources with a vendor effectively for magic results.
Craft is very important in any game, and there are a lot of equipment to buy or craft in Conqueror's Blade, if you want to get all of them, you need to cost a lot as an investment, especially for some very rare ones, or you can craft them.
Before crafting, players need to collect a series of raw materials by expeditions with troops, food, and bronze, and different types of resources also add additional complexity to craft.
This is in-depth guide on how to craft in Conqueror's Blade.
Rare Matters
When crafting with the resources, you'll have a hard time getting these rare resources. The common material is easier to obtain than the rare ones, so it takes a lot more of the common than it does the rarest to make the same amount of refined good. In a word, when you are provided with common or rare materials, choose the rare one to craft.
Distance Matters
Speaking of distance, this is also an element to be considered, you need to figure out the entire route on the map in advance, and the required time for crafting when collecting materials. For example, while traveling to a destination, you can carry multiple types of materials for once and divided them into different levels according to their value, common or rare. You are recommended to carry at least one rare material and more common ones in one run.
Craft your arms
With enough raw materials, you can craft your own arms and armor. Do your best to make more equipment, which will let you get more than expected.
Every crafting, you can get the random rewards, and the rarity is also random, but this often has high-value items, so crafting can actually bring you additional benefits.
On the other hand, with more sets of armor are crafted, there are more options when deciding to use at any given time to compliment the new playstyle.
Silver
With Conqueror's Blade Silver, you could buy almost all the raw materials without worrying about collecting, but it is hard to get the investment depending on the daily farming, so you are advised to search for some stores to sell Conqueror's Blade's Silver among the market.
IGGM is a store to make online shopping easier, it has a stale stock of Silver for a long time, many consumers buy from the store due to its excellent reputation, and it never deceives consumers. All goods can be successfully delivered in 15 minutes, and you are welcome to visit at ant time to check it.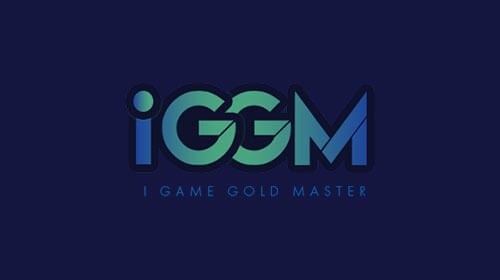 Early Guide For Conqueror's Blade To Get Started
Conqueror's Blade is a brand new game for the majority of players, because it has just been released for only a few months, centered around siege combat. So for some beginners, it is still hard to figure out its basic tactics and strategy, the guide is necessary to help anyone who wants to play develop as a powerful warlord in the game.
The first step as a beginner is to figure out how to start the game, creating a character. You could customize your own style for your characters, such as gender, stature, hairstyle, weapon, and you can try them one by one to choose the one you like the most. Then go deeper, such as moving, fighting, controlling your units, etc, you are allowed to do them yourself, or you can learn by videos.
Once you equipped the characters well, you could focus on some standard battles. The early battle with NPCs will allow you to adapt to the entire game and unlock new abilities. After you are familiar with your weapon, it's the best time to switch to PVP mode freely and completely start your game, which is the perfect way to gain XP and rewards.
Also, the continuous PVP battle can bring many unexpected gains, such as in-game currency, Conqueror's Blade Silver, which are necessities for players to trade with each other in the market. If you don't want to spend money to buy them later in the game, it is best to make benefits from every PVP battle.
Go to the Open World to complete harder challenges, and there are four areas for you to choose from, you can fight alone or cooperate with friends, here you will face a series of wars including:
Territory Wars
Resource Collection
Pursuit Battles
Rebels
Rebel Camps
Each one is not easy, but it will not make you empty-handed.
During this period, you'll encounter the World Map, where contains two things you worry about early on, the resource camps and rebels. The former lets you farm them once a day for mats used for crafting items that let you build better units, the latter is a source of EXP and items used for turning in radiant quests from fiefs. Since the rebels are difficult to defeat by one, you'd better unite your friends to make the battles.
As we mentioned earlier, Conqueror's Blade Silver is often discussed in the economy of the game, which might be used to exchange personal items and transferable ones. It seems to be no better way than buying from the market except for the ordinary farming methods.
IGGM is a store making online shopping easier and a safe place to buy Conqueror's Blade Silver, here you could always enjoy the special benefits when shopping, and it has stable inventory and suppliers to provide goods anytime, you are welcome to visit now, keep enjoying.
TRUSTPILOT REVIEWS