Star Wars The Old Republic Credits
SERVER
US

EU
Satele Shan Empire

Satele Shan Republic

Star Forge Empire

Star Forge Republic
Darth Malgus Empire

Darth Malgus Republic

The Leviathan Empire

The Leviathan Republic

Tulak Hord Empire

Tulak Hord Republic
WHY CHOOSE IGGM.COM?
BEST PRICE

We're checking with the Market Prices every day to provide you the best Prices.

SECURITY GUARANTEE

IGGM Provide 100% secure online payment system. The most professional game service provider guarantee the security of products.

INSTANT DELIVERY

We have been committed to providing customers with fast delivery and outstanding service. Usually delivering the order within minutes or 24 hours at most.

100% REFUND

Received what you purchased or the refund. Once your order is delayed or undeliverable, we are 100% guaranteed to refund your money.

24/7 SUPPORT

Our manager will answer all your questions and will be available at any moment.

GREAT DISCOUNT

Become the VIP member of IGGM to gain up to 5% Discount.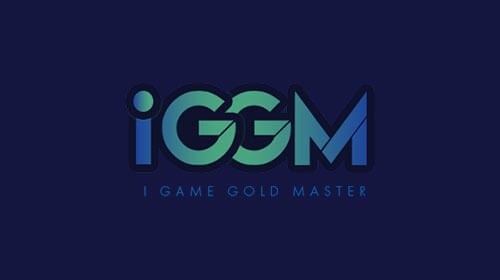 What We Should Know About SWTOR 7.1.1? - 2022 Fall Guides
SWTOR developer BioWare announced on Twitter that the game is coming to version 7.1.1 in the Fall of 2022, which is tentative, not exact. The new version mainly adds more new Outfitter features, nerfs and adjusts the R-4 bosses, and opens Galactic Season 3. Below I will select a few of them and give a brief introduction to these updates.

At the moment, we don't know much about Galactic Season 3. But from the relevant disclosure of the community manager JackieKo, we can clearly know that the theme of this season is "Galactic Gaming". And players can still participate in Feast of Prosperity and Conquest objectives in the Manaan Daily area at the start of the season.
What I'm going to talk about next is where several bosses in R-4 Anomaly will be nerfed or tweaked. First, Veteran's IP-CPT's health will decrease. Second, the health of Overgrown Hallway and Lady Dominique in Story Mode will be reduced. Finally, Nihrot's damage will no longer be reflected.
Of course, in addition to nerfing some bosses, the new version will also fix bugs such as Nihrot's suppression grenade getting stuck in tentacles and IP-CPT falling to the floor.
It's worth noting that the CE vendor in previous releases only served players who purchased Collector's Edition. In the current version, as long as players use SWTOR Credits to purchase an account-wide access pass, they can also enjoy special services from CE vendors and buy Collector's Edition items.
If you want to upgrade faster in SWTOR 7.1.1, you can buy SWTOR Credits at IGGM.com. We can offer you 24/7 online support. And our prices are also the cheapest among our industries. As long as you pay, 10-min instant delivery will be committed. I wish you have a nice day!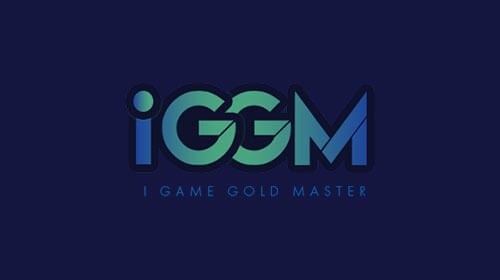 SWTOR: What You Should Know about Upcoming New Forum?
SWTOR has been continuously optimized and improved since its release in 2011, and Star Wars: The Old Republic has maintained a steady pace of development until today. To celebrate its tenth anniversary recently, the game also added the Legacy of the Sith event to the expansion. While SWTOR keeps getting better, its forums haven't changed much. To players' excitement, the in-game forums will be upgraded by the end of September. We can know from SWTOR community manager JackieKo's revelation that the old forum of the game will be updated on September 29th, which heralds the emergence of a "uniquely SWTOR" new platform, which will also have many new features for players to use.

The new forum will be released in two phases. The first phase of the update will focus on introducing new features, while the second phase will be released later and focus on increasing community engagement.
There are four things that community members can look forward to in the first phase. First of all, the new forum introduces a personalized setting. For example, community members who want to customize the forum posts they want to see can do so by using tags, following community managers or topics. Second, the new forum is optimized for mobile and has a mobile-friendly layout. The third optimization is about announcements. The new forum will display upcoming special events and updates (such as the PTS stage) in the form of banners, which will make announcements more prominent and easy for community members to view. The last one is about Alerts. Although the function of this section is similar to the previously mentioned announcements, it mainly announces small events similar to dev streams.
SWTOR fans will have the opportunity to experience the above new features on September 29, 2022, but it still lack the in-game event calendar feature that allows players to set their own clocks ahead of time for upcoming events be ready. If this feature is introduced, players will love it.
The second phase of the game forum update is mainly to introduce a reward system for users who use the forum. Users just need to join the community and participate in the SWTOR forum to get posts. Users can post posts based on their personal preferences, or they can create posts for constructive or practical purposes. Either way, users can earn badges and rank through these posts.
On September 26, 2022, the old forum will be subject to 72 hours of maintenance due to the need to port 10 years of data to the new forum.
In any case, this new forum still plays a supporting role, and players still need to prepare adequate SWTOR Credits to make yourselves stronger. You can buy SWTOR Credits at IGGM.com. Our price is the lowest among the same, and we can also provide you with 24/7 online service, so if you encounter any problems during the purchase process, please feel free to contact our customer service.
TRUSTPILOT REVIEWS