Phantasy Star Online 2 Meseta
SERVER
Ship 01-Feoh Meseta

Ship 02-Ur Meseta

Ship 03-Thorn Meseta

Ship 04-Ansur Meseta

Ship 05-Laguz Meseta

Ship 06-Kenaz Meseta
- 50%

Ship 01 Feoh Meseta 10M

- 50%

Ship 01 Feoh Meseta 20M

- 50%

Ship 01 Feoh Meseta 30M

- 50%

Ship 01 Feoh Meseta 50M

- 50%

Ship 01 Feoh Meseta 60M

- 50%

Ship 01 Feoh Meseta 80M

- 50%

Ship 01 Feoh Meseta 100M

- 50%

Ship 01 Feoh Meseta 150M

- 50%

Ship 01 Feoh Meseta 200M

- 50%

Ship 01 Feoh Meseta 300M

- 50%

Ship 01 Feoh Meseta 500M

- 50%

Ship 01 Feoh Meseta 600M

- 50%

Ship 01 Feoh Meseta 800M

- 50%

Ship 01 Feoh Meseta 900M

- 50%

Ship 01 Feoh Meseta 1000M
WHY CHOOSE IGGM.COM?
BEST PRICE

We're checking with the Market Prices every day to provide you the best Prices

SECURITY GUARANTEE

IGGM Provide 100% secure online payment system. The most professional game service provider guarantee the security of products

INSTANT DELIVERY

Saving your time is our priority, 90% of orders completed in 1 hour

100% REFUND

Received what you purchased or the refund. Once your order is delayed or undeliverable, we are 100% guaranteed to refund your money

24/7 SUPPORT

Our manager will answer all your questions and will be available at any moment

GREAT DISCOUNT

Become the VIP member of IGGM to gain up to 5% Discount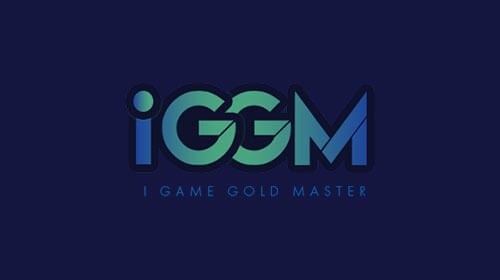 PSO2 Will Collaborate With Guilty Gear And Add New Urgent Quest
2020-11-12 14:09:27
Fans of PSO2 will have a better gaming experience in the coming month. Sega not only announced a new Urgent Quest but also said that the Thanksgiving event will cooperate with a new AC Scratch Ticket.
Things in Cuento are becoming more and more uncontrolled, because Ys Artia has begun a supernatural invasion through a Castrum Demonica. At the same time, Fellspawn have also joined the team, which means that the ARKS need to take more measures to prevent the situation from getting worse. So we will have to face a new Urgent Quest.
Now, you can earn yourself a "Turkey leg" as your weapon skin, which is part of the Thanksgiving celebration, and any weapon can use this skin. If you want to get this new skin, you will need to complete the Event Quest first - to win the Thanksgiving badge 2020 reward. You can use the badge to exchange the skin, theme costumes and room decorations. This event will last until December 8.
So, after that, you can't just feel the happy atmosphere of the upcoming Thanksgiving, you also need to pay attention to the Urgent Quest, which may be a big challenge, so before the 'storm' coming, you need to prepare well for the next battle. It's time to prepare some PSO2 Meseta, which will help you upgrade your gear and weapons. Good gear and powerful weapons will allow you to quickly occupy a dominant position in a fight.
So, if you need to buy PSO2 Meseta, go to IGGM. As a supplier of multiple game currencies, IGGM has a large customer base, and they always give us high ratings for our services and products, so you can trust us 100%.
If there are any problems with the order, IGGM will refund you to reduce your loss.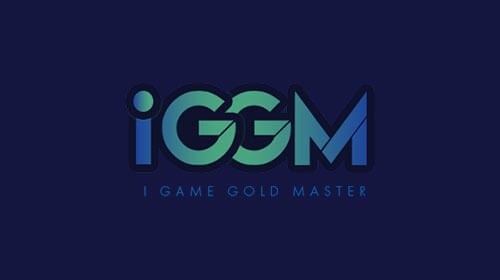 Sega Shows Off New Details About PSO 2 New Genesis
2020-09-28 16:07:49
Sega is showing off new aspects of PSO 2: New Genesis to the world. The MMORPG will serve as an independent overhaul of its popular predecessor.
PSO 2: New Genesis showcased a lot of combat and open-world capabilities in the recent Tokyo Game Show. The new title comes from the need to replace the aging Phantasy Star Online 2. Not an overhaul, New Genesis is a completely separate game.
PSO 2: NG is Sega's standalone overhaul
At the E3 exhibition this year, Sega launched New Genesis, which is considered to be a graphical overhaul for PSO 2. At that time, Phantasy Star Online 2 had just moved to the West, 8 years after it was released in Japan.
Sega finally clarified that PSO 2: NG is a new, independent title. It has some limitations when migrating in-game content from the old game to new games. Even so, fans are still very happy to have a new version.
In New Genesis, you can explore a vast world. In the previous PSO 2, each area is an independent closed space, but in New Genesis, you can seamlessly move between different areas.
New Genesis to get three classes at launch
PSO 2: New Genesis not only showed its overworld, but also showed its combat capabilities and what people can expect. For starters, the game shows that three classes will have at launch. The Hunters are the melee class in the game, and the Rangers are the long-range shooter class. The Force is the magic casters of the title.
Just like any MMORPG, enemies will appear randomly on the battlefield, and the other 7 players will get the same information. The enemies will have elemental weaknesses, which are easy to exploit. Although Sega announced all these details of PSO 2: New Genesis, they did not give away a release date. However, it is scheduled for sometime in 2021.
If you are a fan of PSO 2, then I believe you will also like PSO 2 New Genesis. Most importantly, players can use the same account and role to play these two games, that's awesome!
So if you are annoyed that you spent too much PSO 2 Meseta to equip your character in PSO 2, then now I tell you that this is unnecessary because your character can still be used in PSO 2 New Genesis.
For more PSO2 information, please follow IGGM - the most reliable store for selling cheap PSO2 Meseta.
TRUSTPILOT REVIEWS
Rated 5stars on


Very cheap price, this really helped me on acnh ! I got delivered the right amount and right items but the waiting was a bit too long and live chat inutile. But I still recommand it
Gaiiyaa