Phantasy Star Online 2 Meseta
SERVER
Ship 01-Feoh Meseta

Ship 02-Ur Meseta

Ship 03-Thorn Meseta

Ship 04-Ansur Meseta

Ship 05-Laguz Meseta

Ship 06-Kenaz Meseta
- 50%

Ship 01 Feoh Meseta 10M

- 50%

Ship 01 Feoh Meseta 20M

- 50%

Ship 01 Feoh Meseta 30M

- 50%

Ship 01 Feoh Meseta 50M

- 50%

Ship 01 Feoh Meseta 60M

- 50%

Ship 01 Feoh Meseta 80M

- 50%

Ship 01 Feoh Meseta 100M

- 50%

Ship 01 Feoh Meseta 150M

- 50%

Ship 01 Feoh Meseta 200M

- 50%

Ship 01 Feoh Meseta 300M

- 50%

Ship 01 Feoh Meseta 500M

- 50%

Ship 01 Feoh Meseta 600M

- 50%

Ship 01 Feoh Meseta 800M

- 50%

Ship 01 Feoh Meseta 900M

- 50%

Ship 01 Feoh Meseta 1000M
WHY CHOOSE IGGM.COM?
BEST PRICE

We're checking with the Market Prices every day to provide you the best Prices

SECURITY GUARANTEE

IGGM Provide 100% secure online payment system. The most professional game service provider guarantee the security of products

INSTANT DELIVERY

More than 90% of orders are processed successfully in less than 15 minutes.

100% REFUND

Received what you purchased or the refund. Once your order is delayed or undeliverable, we are 100% guaranteed to refund your money

24/7 SUPPORT

Our manager will answer all your questions and will be available at any moment

GREAT DISCOUNT

Become the VIP member of IGGM to gain up to 5% Discount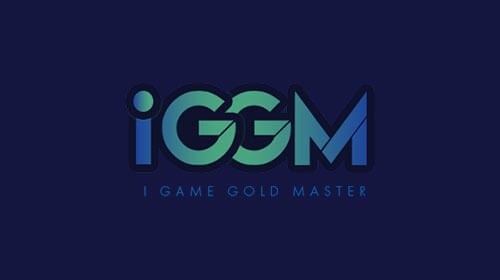 PSO2: Divide Quests, Valentine's Day Event And Other New Content Have Appeared!
2021-01-21 16:54:36
The January update of PSO2 has been completed. It introduces some new content, including brand new quest types, Divide Quests. In addition, there is an urgent quest related to Valentine's Day event.
Divide Quests
The Divide Quests are a new subquest in the quest counter. These quests contain 35 levels of stages, and each stage requires you to complete the S level before moving on. When you try every stage, you can choose between two different options with different objectives. Completing the objectives can add points to your ranking. The higher the level, the better the loot will be. Note that these quests have a limited life system. In the beginning, you have 10 lives, and if you run out before completing the op, then your op will fail. But the good news is that you can get more lives in the game.
Valentine's Day Event
The Valentine's Day event will start with the urgent quest of "Where the chocolate went", and you need to clear all trouble makers before they destroy the holiday celebration. Like all holiday events, the ARKS ship is also decorated with a heart-shaped stage in the shopping plaza (this is suitable for weddings, fashion shows or other content), chocolates, flowers and other decorations that should appear on Valentine's Day. You can get some Valentine's Day missions from Xia, completing them will earn you some weapon camos, furniture and a new Mag Evolution Device.
If you are a player who has just entered the sixth Episode, Sega will provide you with a new Deluxe Pack, including currency, consumables, boost items, and cosmetics.
Now you can enjoy the new content brought by PSO2. As for the PSO2 Meseta needed in the game, you can come to IGGM to buy them at any time. Although you can grind Meseta in the game, its efficiency is very low compared to buying PSO2 Meseta. So if you want to save as much time as possible, buying is the best choice.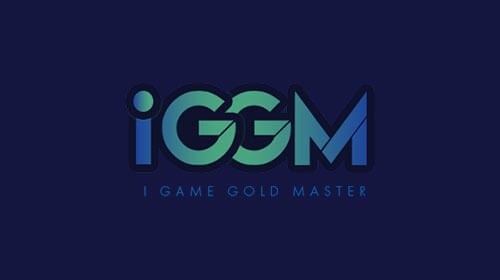 PSO2 Will Collaborate With Guilty Gear And Add New Urgent Quest
2020-11-12 14:09:27
Fans of PSO2 will have a better gaming experience in the coming month. Sega not only announced a new Urgent Quest but also said that the Thanksgiving event will cooperate with a new AC Scratch Ticket.
Things in Cuento are becoming more and more uncontrolled, because Ys Artia has begun a supernatural invasion through a Castrum Demonica. At the same time, Fellspawn have also joined the team, which means that the ARKS need to take more measures to prevent the situation from getting worse. So we will have to face a new Urgent Quest.
Now, you can earn yourself a "Turkey leg" as your weapon skin, which is part of the Thanksgiving celebration, and any weapon can use this skin. If you want to get this new skin, you will need to complete the Event Quest first - to win the Thanksgiving badge 2020 reward. You can use the badge to exchange the skin, theme costumes and room decorations. This event will last until December 8.
So, after that, you can't just feel the happy atmosphere of the upcoming Thanksgiving, you also need to pay attention to the Urgent Quest, which may be a big challenge, so before the 'storm' coming, you need to prepare well for the next battle. It's time to prepare some PSO2 Meseta, which will help you upgrade your gear and weapons. Good gear and powerful weapons will allow you to quickly occupy a dominant position in a fight.
So, if you need to buy PSO2 Meseta, go to IGGM. As a supplier of multiple game currencies, IGGM has a large customer base, and they always give us high ratings for our services and products, so you can trust us 100%.
If there are any problems with the order, IGGM will refund you to reduce your loss.
TRUSTPILOT REVIEWS
Rated 5stars on



They're quick and they will message you multiple times if needed to ensure you received your stuff. Buy from them.
NickAdam

Super fast delivery and excellent assistance! Too few services are good like this one.
ReseMreseM

I definitely had a positive experience and I will order again! Thank you!
RandisiMattia

Fast delivery, good prices and support excellent.
MattiaRandisi

Perfect service and also very fast highly recommend
Karolin Kohnke