PSO2 New Genesis Meseta
SERVER
PC/XBOX - Ship 01:Feoh

PC/XBOX - Ship 02:Ur

PC/XBOX - Ship 03:Thorn

PC/XBOX - Ship 04:Ansur

XBOX - Ship 05:Laguz

XBOX - Ship 06:Kenaz
Ship 01 Feoh Meseta 5M

Ship 01 Feoh Meseta 10M

Ship 01 Feoh Meseta 15M

Ship 01 Feoh Meseta 20M

Ship 01 Feoh Meseta 30M

- 1%

Ship 01 Feoh Meseta 50M

- 1%

Ship 01 Feoh Meseta 60M

- 2%

Ship 01 Feoh Meseta 80M

- 2%

Ship 01 Feoh Meseta 100M

- 3%

Ship 01 Feoh Meseta 150M

- 3%

Ship 01 Feoh Meseta 200M

- 4%

Ship 01 Feoh Meseta 300M

- 4%

Ship 01 Feoh Meseta 500M

- 5%

Ship 01 Feoh Meseta 800M

- 5%

Ship 01 Feoh Meseta 1000M
WHY CHOOSE IGGM.COM?
BEST PRICE

We're checking with the Market Prices every day to provide you the best Prices

SECURITY GUARANTEE

IGGM Provide 100% secure online payment system. The most professional game service provider guarantee the security of products

INSTANT DELIVERY

More than 90% of orders are processed successfully in less than 15 minutes.

100% REFUND

Received what you purchased or the refund. Once your order is delayed or undeliverable, we are 100% guaranteed to refund your money

24/7 SUPPORT

Our manager will answer all your questions and will be available at any moment

GREAT DISCOUNT

Become the VIP member of IGGM to gain up to 5% Discount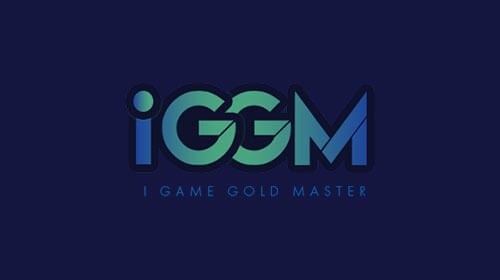 PSO2 New Genesis Will Add New Braver Class
2021-07-28 17:04:42
Sega said that the new Braver class will appear in PSO2 New Genesis in August. In addition, there will be a new side story and AC Scratch Ticket collection. The Braver class can use the Katana in melee combats or the Photon Bow in ranged combats. It causes additional damage in the quick succession of combos, and the class update will be released on August 4, 2021.
The Braver class will have powerful class skills, enhancing the fast-paced and agile attacks of the class. The Brave battle reduces PP consumption in a short time and ends with a powerful finishing move. Katana PA Combo also has three levels of Action Changes, which increase each time the same Photon Art is used continuously. The Photon Bow can cause consistent damage through fast shots when moving as well as charged shots.
Once the Braver class is released, you will be able to take on Braver tasks by talking to the new class coach Dierdre. In addition, you can also collect Braver-specific outfits, emotes, and hairstyles through the new Astute Braver SG Scratch Ticket.
A new Side Quest will also be released on August 4, which will be named "A Melancholy Monument". On August 18, Sega will add a new 8-player Urgent Quest - Mining Rig Defence, which requires you to protect several mining rigs from self-destructing Boms enemies and aerial Destragras DOLLS. The reward for this urgent quest is the weapon from the Evolcoat series.
Finally, some AC Tickets will appear in August. This will start with the summer-themed Sunshine Marine Stars collection on August 4, which will include ice cream emotes and marine-themed outfits. On August 18, the Summer Sky Seaside collection will be available, and emotes and swimwear that is suitable for the summer season will also appear.
This is the upcoming new content of PSO2 New Genesis, so players will once again be excited by the new stuff. More details can be viewed on IGGM, and IGGM will update the latest news in time.
In addition, if you want a better experience, you have to mention PSO2 Meseta. As the main currency in New Genesis, PSO2 New Genesis Meseta not only helps you get the resources you want but also allows you to get better weapons, so that you can easily complete the quests in the game.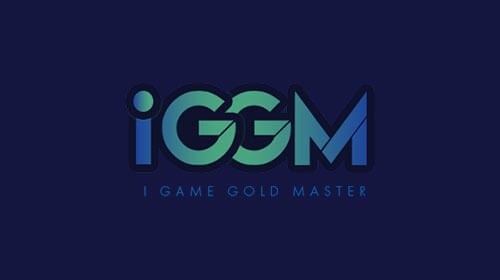 PSO2 New Genesis: How To Get Alpha Reactor?
2021-07-14 15:40:23
In PSO2 New Genesis, you need to find various items to move on in the story. One of the elusive items for all 6 PSO2 classes is Alpha Reactor.
What is an Alpha Reactor?
In PSO2, the main purpose of the Alpha Reactor is to upgrade weapons and enhance the Battle Power of items. Alpha Reactor is a necessary component to ensure that weapons, armor, or other items are at the highest level. You can upgrade these in the Item Counter, which is located on the opposite side of the Class Counter.
Alpha Reactor is also a good way to earn in-game money. There are about 14 of them spawning at random locations every day, so you can use most of them to sell for cash. One Alpha Reactor is worth 3500 PSO2 Meseta.
Where to get Alpha Reactor?
Tracking Alpha Reactors is not simple. For players of PSO New Genesis, the locations of these materials change every day. Fortunately, there are some players on the Internet who are willing to provide some help. They will list all the places where Alpha Reactor has been found. Alpha Reactor spawns in the same locations daily for all users. You can use this map to find the Reactors in your game.
Alpha Reactor will respawn in brand new locations every day, and some Twitter users (Rappy Burst) can help you find these items. But please note that the dates are the same.
Farming money
In PSO2, there are other items and quests that can help you farm money other than Alpha Reactor, even for new players, including:
* Daily Quest
* Weekly Quests
* Collecting Red Boxes
* Grinding in Combat Zone areas
Although Alpha Reactor can create the most Meseta per hour, especially when the player has a map guide every day, these ways can ensure that you will never be short on cash. These methods are for players who have time. If you don't have extra time to farm in the game, you can only come to IGGM to buy PSO2 Meseta.
No matter when you come to IGGM, live chat is available, because our staff is online 24/7, the purpose is to ensure that customers have a good shopping experience. In addition, on IGGM, fast delivery is also assurable, which should be what players need.
TRUSTPILOT REVIEWS
Rated 5stars on


4.9 out of 5 (Average Rating of 4338 reviews)

Very friendly and efficient. This was a very easy transaction.
eebybeeb

The most reliable company I have used for this service.
tvlongjum

Would recommend and will shop myself again soon.
arcusabbo

Quick and secure service, been a member for years, always good service and very polite and understanding.
vezoxgami

Fast - Easy - Always stocked up.
mollyjbro