PSO2 New Genesis Meseta
SERVER
PC/XBOX - Ship 01:Feoh

PC/XBOX - Ship 02:Ur

PC/XBOX - Ship 03:Thorn

PC/XBOX - Ship 04:Ansur

XBOX - Ship 05:Laguz

XBOX - Ship 06:Kenaz
Ship 01 Feoh Meseta 3M

Ship 01 Feoh Meseta 4M

Ship 01 Feoh Meseta 5M

Ship 01 Feoh Meseta 8M

Ship 01 Feoh Meseta 10M

- 1%

Ship 01 Feoh Meseta 15M

- 1%

Ship 01 Feoh Meseta 20M

- 2%

Ship 01 Feoh Meseta 30M

- 2%

Ship 01 Feoh Meseta 50M

- 3%

Ship 01 Feoh Meseta 80M

- 3%

Ship 01 Feoh Meseta 100M

- 4%

Ship 01 Feoh Meseta 150M

- 4%

Ship 01 Feoh Meseta 200M

- 5%

Ship 01 Feoh Meseta 300M

- 5%

Ship 01 Feoh Meseta 500M
WHY CHOOSE IGGM.COM?
BEST PRICE

We're checking with the Market Prices every day to provide you the best Prices.

SECURITY GUARANTEE

IGGM Provide 100% secure online payment system. The most professional game service provider guarantee the security of products.

INSTANT DELIVERY

We have been committed to providing customers with fast delivery and outstanding service. Usually delivering the order within minutes or 24 hours at most.

100% REFUND

Received what you purchased or the refund. Once your order is delayed or undeliverable, we are 100% guaranteed to refund your money.

24/7 SUPPORT

Our manager will answer all your questions and will be available at any moment.

GREAT DISCOUNT

Become the VIP member of IGGM to gain up to 5% Discount.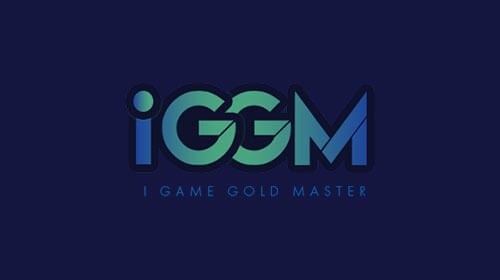 Phantasy Star Online 2: New Genesis Update: New Area Kvaris is coming soon
Not long ago, SEGA released new news that Phantasy Star Online 2: New Genesis will be updated in June. This update will support PC, Xbox One, and Xbox Series X/S, and many players are excited because of this update.
Just during the recent NGS Headline, SEGA publicly revealed the upcoming Kvaris Region update. Unlike the stunning beaches of Aelio and the barren deserts of Retem, Kvaris is an icy tundra covered in snow. Players can see the magnificent snow-capped mountain landscape and challenge new enemies.
In June, Kvaris will be added to the update as part of the Frozen Resolution expansion pack. In addition to the new regional Kvaris, the update has a lot of rich content. Players will get a snowboard-like outfit to compete in the new area, and Kvaris will also introduce a new city for players to explore.
Since the updated date coincides with the 10th anniversary of Phantasy Star Online 2, SEGA also announced that special commemorative events will be launched on July 4th, such as fan art projects, cosplay, and more. Some professional creators in the "NGS Official Creator" program will also be involved in related projects.
Additional information about the Phantasy Star Online 2: New Genesis update will be released at the end of April, and you can stay tuned to IGGM for more news. Plus, IGGM has cheap PSO2 New Genesis Meseta and other PSO2 products for you if you want to make your character stronger in the game. You are welcome to contact us anytime.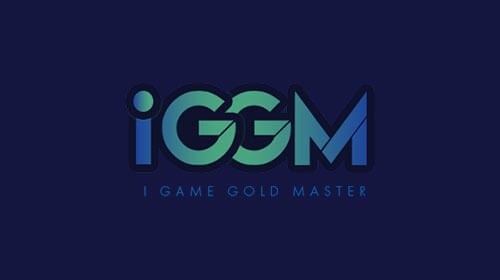 PSO 2 Will Introduce Bouncer Class, Sonic, and An Autumn Event
The next batch of PSO 2 content has been announced, and three main content will appear. The most important and most concerned by players is that the Bouncer class will soon appear in New Genesis.
Confirmed to be released in October, the Bouncer class will be the second new class after Braver. It will have two new weapons, which are jet boots and soaring blades. It is not yet known whether the gunblades of the original PSO2 will return. Players can expect that the Bouncer class is highly mobile and can bring them enough fun.
New Genesis also received the Sonic cooperation event. To celebrate the release of Sonic Colors Ultimate, Sega launched various login rewards and Twitter campaigns. If you participate in the campaigns, you can get up to 13 different sonic-related items.
On September 1st, this event should satisfy PSO 2 players until the Bouncer class is released. Daily login will reward you with cosmetics and useful items, including Sonic's shoes, a Tail Mag override, and a sprint animation based on Sonic's spin dash.
In addition to the Sonic the Hedgehog collab, New Genesis will receive its second season event. The Autumn event will start on September 1, bring back Xiandy and Seasonal Points. You can purchase limited available cosmetics, new weapon series, and other miscellaneous goods with Seasonal Points in the store.
The new Frostel weapon series is a variation of the Glissen weapons seen at the Summer event. Glissen deals extra damage to the enemies weak to lightning, and Frostel deals extra damage to enemies weak to ice. They are all three-star rare weapons, and they are likely to perform well during the event. You can test this new series on Nex Vera, which features seasonal enemies for the first time.
Once the new content arrives, you can choose to buy PSO2 Meseta from IGGM. Meseta, as the base currency in the game, is a necessity for you during the game. IGGM offers from Ship 1 PSO2 NGS Meseta to Ship 6 Meseta, so no matter which region you are in, you can buy the Meseta you need on IGGM.
TRUSTPILOT REVIEWS