Path Of Exile 2 Items
Why Choose IGGM.COM?
Best Price

We're checking with the Market Prices every day to provide you the best Prices.

Security Guarantee

IGGM Provide 100% secure online payment system. The most professional game service provider guarantee the security of products.

Instant Delivery

We have been committed to providing customers with fast delivery and outstanding service. Usually delivering the order within minutes or 24 hours at most.

100% Refund

Received what you purchased or the refund. Once your order is delayed or undeliverable, we are 100% guaranteed to refund your money.

24/7 Support

Our manager will answer all your questions and will be available at any moment.

Great Discount

Become the VIP member of IGGM to gain up to 5% Discount.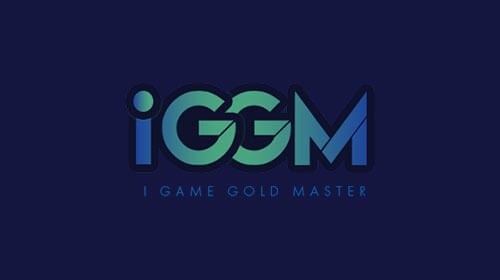 Path Of Exile 2: What Will Be The Effect Of The Planned Currency Changes?
On the last day of ExileCon 2023, we found out that there have been a lot of changes to the currency in Path Of Exile 2. Unfortunately, this isn't limited to just their cosmetic changes, some currencies are disappearing entirely.
Changing The Way Crafting Works
Alterations that disappear just like this Orb of Scouring. This means you can't force a decent magic base on an item and then build it with other POE 2 Currency. This also means that if you throw away an excellent base and mod, that base is now useless. Because you can't get it down to zero and start building it up again. This will be a tremendous change in the way crafting works.
But it also means that the gear you drop will be more valuable than it was before they noticed it. They don't want to change the way transactions are done, which will mean more blue items being traded. But I'm not expecting changes other than Chaos Orb, as they will work completely differently.
When we hit an item with a Chaos Orb, it re-rolls all mods. So all the mods fall off, and then a random set of mods gets turned back on in Path Of Exile 2. It will take one mod and delete it, then replace it with a new one. So, Chaos Orb is now a kind of Orb of Annulment.
Affects Item Drops
Now I fully understand why these changes were made. Because it made the item drops more impactful. But there are a few enormous problems.
First, through the first Item Filters, they look at the item base, but they don't see the roll down item. This means that using Item Filters can actually get you into trouble.
Another problem I've seen has nothing to do with the item. When we drop the map, it has map sustain, and it physically reflects it. Also, we couldn't run our character properly.
So all we have to do is block the item, which is no longer an option. We'll probably hit it with a Chaos Orb to refresh everything that isn't viable. Although we may have gotten lucky and removed Damage reflection. But there may be other mods here that we want to get rid of, like Cannot Leech. This is going to be extremely expensive.
Influencing The Crafting Of Cartographer's Chisel
We now also need to consider the effect on Cartographer's Chisel when we drop a Magic map. Normally, when we drop these currency items, we can restore them to a valid, perfect state. But if my Magic map is not enough, I will stop using the map. Because I have no control over how the map falls. This isn't directly tied to currency changes, but can heavily affect crafting.
Other Changes
Currently, they are removing Crafting Bench from POE 2. Therefore, it will become more difficult for us to make perfect Endgame items. Because without Crafting Bench, we would start endless exploration.
Now, they intend to make town vendors play a bigger role in fixing buildings and small things. But I've had a lot of unpleasant experiences getting decent items from Vendor early in the game, and your Vendor won't fix the map either.
These changes may affect SSF players more than any other change. Because they have to craft all POE 2 Items. Even though you play trade league, it affects SSF players more than others.
Anyway, that's my guess as to how the currency changes in POE 2 might affect the game itself. I'm afraid that this will affect my gaming experience with POE 2. What do you think about this change? Let us wait quietly.
Trustpilot Reviews